A good HOA software is necessary to digitally run your homeowner's association in a smooth way. This blog post will explore what qualities a good HOA website should have, and 5 of the best HOA website alternatives for you to check out.
What is an "HOA"?
The acronym "HOA" stands for "Homeowner's Association". These are communities created to manage and regulate neighborhoods, streets, or even multiple-owner occupancies/buildings. Residents or homeowners pay a certain amount to their association, so the board can work on reinforcing the communal rules. Most of their regulations deal with neighborhood cleanliness and visual organization.
You can find a more detailed explanation of what HOAs are and how they operate in Nerdwallet's article about HOAs.
Why HOA Websites are Useful
Here are the top four perks of using a HOA website to run your homeowner's association:
Accessibility
If you use an HOA website software to run your association, one of its biggest perks is accessibility. Especially in this day and age, trying to run your organization completely face-to-face is very inconvenient. For example, some of your HOA members might not be able to make it to a meeting due to many reasons. As a result, they might miss important news and discussions.
Running a digital HOA platform with discussion boards, announcement pages, and member-to-member contact features will help this process become so much easier. It will be very convenient to access, especially if there is also a mobile app available.
Member Management
Manage all your HOA community memberships through an extensive association management software. A powerful CRM will allow you to store and export member information, create customizable member profiles with relevant information as well as view all members and their contact info.
Data Storage
A digital HOA software can keep all your data in one place. You can track and analyse real-time data of membership information, payments, event participation, and more.
A good HOA site will also have these be easily exportable, so you can create Excel or Google Sheets files for easy storage. This will save you so much time and effort compared to entering all this information by hand.
Collecting Fees and Payments
You have to make a certain monthly, bimonthly, or annual payment to your HOA to help keep it running. With HOA websites, you can easily collect association payments and store it together with membership information. See who made payments and when. Warn those who missed their billings with personalized emails or in-platform messages. Save yourself the trouble of using multiple platforms to do all this with a HOA website.
So, what websites can you use to do all of these? Check out our compiled list below:
5 Best HOA Websites for All Your Association Management Needs
5. Rentec Direct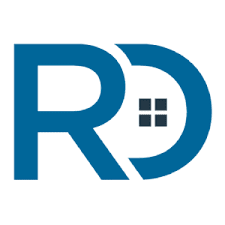 Rentec Direct is one of the most popular property software options. It is mostly focused on homeowners' rental management, but there are many HOAs that use Rentec for their association as well. Their focused features make them among the top-ranked HOA websites. They have a free trial available, with two subscription plans: One is $35/month, and the other is $40/month.
The Rentec Direct userbase seems to be content with their software of choice. Most online reviews are positive, and Rentec ranks pretty high on the list. However, it is possible to find recurring complaints about some common issues. One of them is the lack of a mobile app, which lowers accessibility. Other complaints include minimal customization options (both in HTML and with payment plans), and a lackluster customer service.
4. Bitrix24
Bitrix24 is a collaboration platform with a CRM, contacts center, and task/project management tools. You can conduct virtual calls and message others in your association to communicate effortlessly.
Bitrix24 features a built-in visual workplace manager (similar to Trello's) that makes task division easier. They are mostly used by smaller organizations and businesses as an all-in-one workplace manager. Being a HOA management software is not their main business model, but they can still help your association with their extensive features.
They offer free trials and a free limited plan with up to 5 GB storage space, so you can try their software out anytime. Their higher plans with all their features start at $29,40 per month for 5 users. This can get expensive as your association grows.
Bitrix has mostly positive reviews online. Users have generally praised their CRM and workload planning features the most. It seems to be a great alternative for task management and online meetings.
However, you should keep in mind their negative reviews as well. One of the most common complaints is the difficulty of their interface. Many have reported that some features are almost hidden away, and that the software is really cramped as a result. Other criticisms include slowness and lagging, difficulty with customer service communication, and data analytics that are not detailed enough.
3. Buildium
Buildium is a property management software with many tools that can help your HOA needs. It is among the most preferred HOA websites, and for good reason. You can conduct all your accounting and collect automated payments, list rentals and manage applications and showings through Buildium with ease. Owners and tenants can communicate and share documents easily with your HOA board, as well as make maintenance requests.
Their most limited plan is $50/month. It is fairly expensive, especially if you're a smaller community with just a few members. Knowing your association's qualities and limitations would be the key in making a choice here.
There is no denying that Buildium is a very strong contender among all the HOA software. Yet, it also isn't without flaws. The most commonly repeated complaint is about the lack of customizability. Online reviewers have also pointed out slowness in implementing new features, limited project management resources, and poor customer service.
2. PayHOA

PayHOA is a software specifically designed with HOAs in mind, which makes it among the best solutions. Property managers and HOA board members can easily manage units, track tenant happiness, and collect payments from their platform. Their dashboard also includes messaging and engagement features that help the association members stay connected and updated. You can give $40 per month for up to 50 residential units, and there is also a free trial available.
Most negative reviews online are about their developing status. They are a relatively new and smaller organization compared to some of the rest, so the team is growing and new features are still being rolled out. As a result, bugs and some slowness are among the most common complaints. Reviewers also note that some key features are missing, such as an online fundraising system and lackluster financial tools.
1. Raklet
Our all-in-one platform Raklet works great as a HOA software. Meet all your association management needs through our powerful CRM, easy payment collection and billing features, discussion boards and private messaging for engagement, and many others. Check out the extensive list of features we offer to see how we can help you.
Creating your Raklet account is completely free for up to 50 members. For larger member associations, we start at $49/month. Our pricing plans are detailed and customizable to fit your needs.
Raklet is one of the most popular HOA management software options listed on acclaimed platforms such as Capterra.

We have the highest ratings among our competitors in the field. And we are constantly updating and improving our platform to offer even better service. If you don't trust us, trust our users!
Launch your free platform today to see how we can help your HOA thrive.
---
Check out other related articles on our blog below: