Club management is a tricky business, especially nowadays. Keeping up with the changes and staying up-to-date is a must. If you want to reach your members online, securely store all club data, and be able to organize events, you will need club management software for your organization to do that all with ease.
In this article, you will find necessary information about club management software along with the 5 best club management software. Let's dive in to learn what club management software is, its benefits, and its must-have features!
What is a Club Management Software?
Club management software, also known as club membership software, is a platform that helps clubs to manage their memberships, payments, events, and data from a single place. Ideally, it should also create a platform to encourage communication between members while you can manage important tasks effortlessly.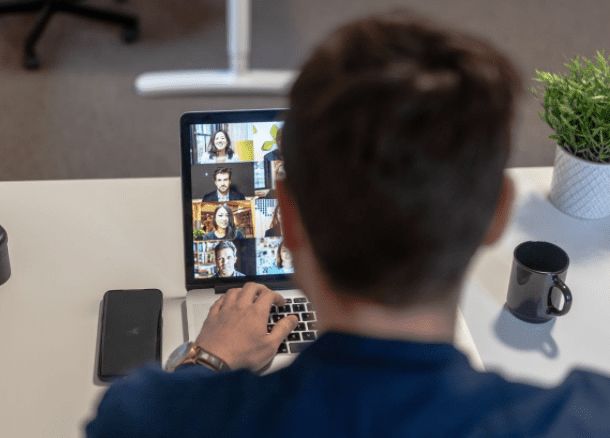 Who Can Use Club Management Software?
There is no limit on who can use club management software. Most software options target gyms and sports/fitness clubs, but don't let that discourage you: they can easily be used for all organizations. Other examples of club management software users include associations, book clubs, car clubs, film clubs, yoga studios, martial arts studios, etc. 
Benefits of Using a Club Management Software
Using a club management platform can bring so many benefits to both your organization and your members. Let's go through some of them:
1. Automates tasks
Club membership software will automate time-consuming tasks like payment processing, debt reminders, registering new members, checking into events, and more! This way, you can focus more on your club activities. This will surely increase efficiency and productivity.
2. Provides more secure data management
A good club management software will store all your data and run your organization's management needs from anywhere. It gives club managers access to real-time membership and payment information, which allows them to analyze & export data easily. An online platform will give secure cloud storage for information, analytics, and transactions, for example, the credit card details of members. Advanced security features guarantee that only authorized individuals gain permission to access sensitive information.
3. Enriches communication and engagement
Increases accessibility and eases communication with the ability to reach your members online. You can easily create and promote in-person and online events. It also provides a place to share announcements and to have your club members communicate & discuss. Increases member engagement with discussion boards and events. 
4. Increases member satisfaction
Your members can use portals and online forums made by your club management software to share their experiences with various potential members. They can also reach out to you whenever there is a problem. Moreover, they can change their personal information without any help on their own.  
What Should a Comprehensive Club Management Software Include?
There are must-have features for better club management to grow your organization, such as tools for administrative tasks, finances, communication, and organizing events. These features are needed including:
An exportable CRM/contacts database,
Engagement options for between-member and member-to-manager communication (email, SMS, instant and private messaging, discussion boards, etc.),
A mobile application for on-the-go engagement,
Annual or one-time membership fee payment collection,
Event management options with online event support (i.e, a Zoom integration),
Scannable membership cards with quick access to member profiles,
A detailed reporting system for getting the right data and information about your members.
These are just some integral features that you could want for your club. Of course, there are many more tools and abilities you may want based on your club's needs. For example, if you're a fitness club with instructors, payment options and online class booking will be a must. Do your research well to see which software is best for you. You can start with our compiled list of suggestions down below:
The 5 Best Club Management Software of 2023
Now that we know all the essentials about club management software, it is time to see the best of 2023. We listed the bests according to their categories for you to ease the decision-making process.
Best for Scheduling: TeamUp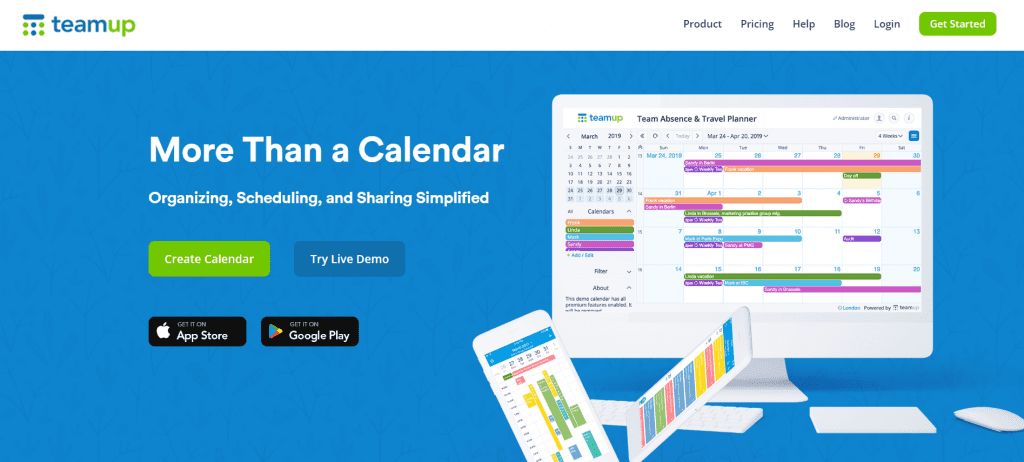 Teamup is a cloud-based group calendar application that offers comprehensive calendar management and scheduling for your club, business, studio, or organization. You can easily manage all your gym/studio customers' data all-in-one tool, streamline your admin and marketing activities and optimize your sales processes.
Features: Teamup offers 11 different calendars for each of your needs. They put a calendar URL for each access, with or without a user account, configurable with 9 levels of access permissions. You can attach pictures and files on calendars, create virtual events, and send emails for coming events.
Reviews: Teamup received an almost perfect score, 4.9 stars, on Capterra by its users. Clients are happy with the customer service and ease of use but there are some complaints about Teamup being a bit pricey and the need for an improvement in the reporting system.
Price: Starts at $8/mo in annual billing, $10 as monthly billing. They have a free plan and a 3-day free trial.
With Teamup, you can create various calendars for your club that are highly customizable and useful for scheduling, but if your club needs more than time management tools, you might need other solutions.
Best for small organizations: Club Express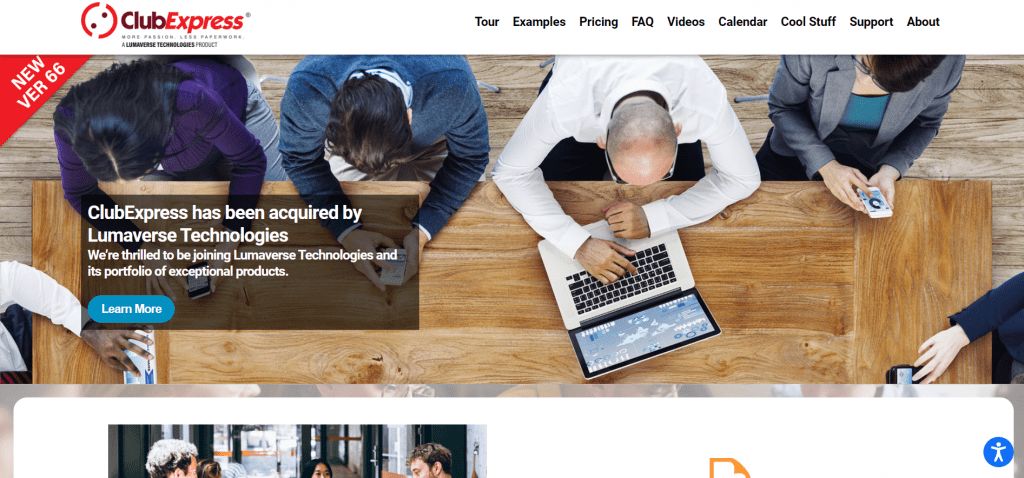 ClubExpress is advertised as an ideal solution for smaller groups and associations between 25-5000 members, which makes it perfect for a club.
Features: It includes all the best qualities you could ask for in a club software: Communication channels, event calendar, membership management, direct payments, mobile app, etc.
Reviews: Capterra reviewers gave 4.2 / 5 stars to the software. As you can see, the most common issue was the ease of use. Many reported that new tools are always very different and cause adaptation problems. There are also other complaints about their outdated interface and some general design hiccups.   
Price: Starts at $40/month for up to 100 members. Their pricing model is per active member. There is no free plan, but they have a free trial.
ClubExpress is ideal for small organizations due to its pricing model and features. Are you looking for more? You can check other alternatives!
Best Specialized Software: Perfect Gym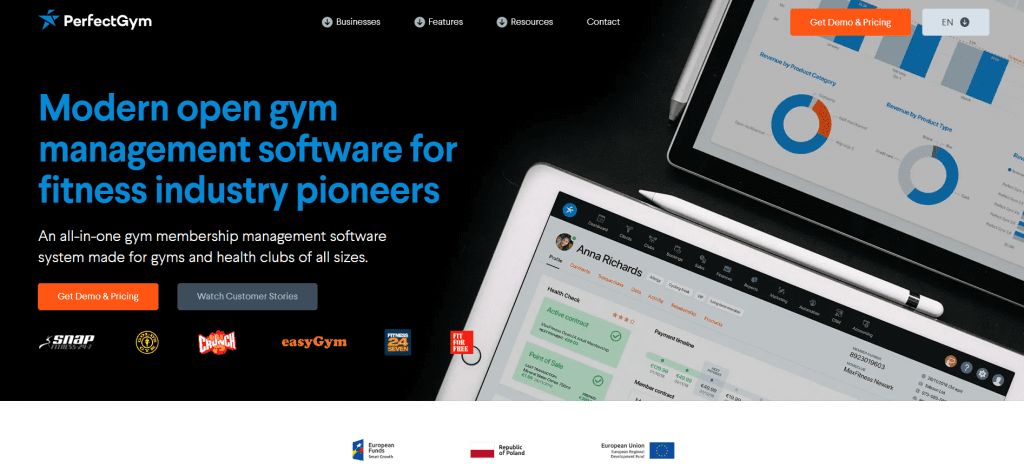 A perfect Gym is a software that is more targeted towards running gyms and fitness/wellness centers. Their customers are fitness clubs, yoga studios, dance studios, and even trampoline parks. 
Features: They're more of an online class booking & membership app. They might be the right choice for you if you're looking for powerful club membership management features, a client portal, CRM, as well as the ability to automate tasks to ease your management process. They also offer a mobile app with push notifications and a mobile event check-in feature.
Reviews: Perfect Gym has the lowest star rating, which is 4.1 stars on Capterra, among our recommendations, but it's still considerably high. Reviewers were generally discontent with the high price of the software, as well as with their slow technical support and sometimes unhelpful customer service.
Price: Starts at €129/month. Can increase depending on what features you want. They have a free trial available, but no free plan.
If your club needs also marketing tools, you can move to the next one.
Best Marketing for Clubs:  Vagaro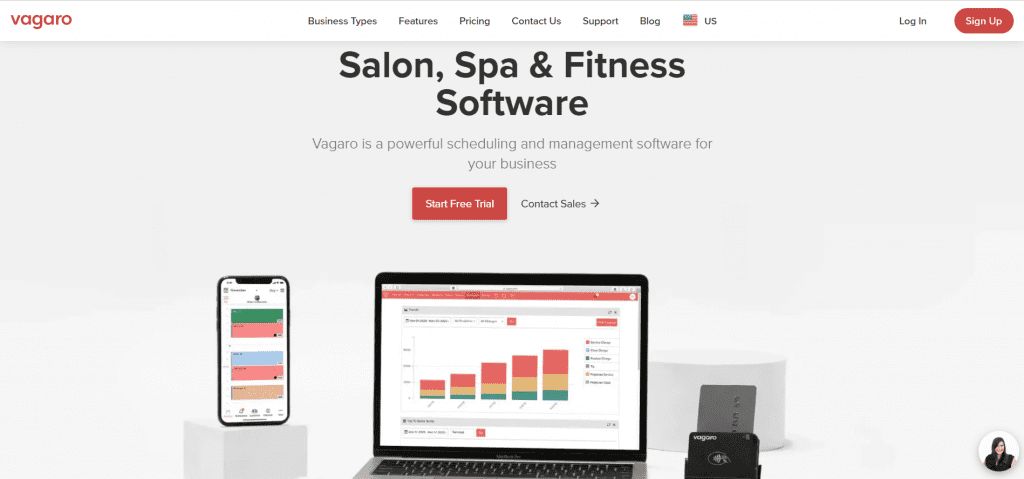 Vagaro is also a scheduling and management software like most options above. They're mostly targeted toward salons, spas, and fitness centers.
Features: In addition to all the other alternatives, Vagaro also offers an online store option. You can also put managers/instructors/etc. on the payroll through their software. These set it apart from the previous options, and make Vagaro a unique solution to consider.
Reviews: Vagaro is overall very comprehensive and easy to use, according to their reviewers. It has very high ratings overall and is one of the most preferred software of its kind. Some complained, however, about the slow payment processing, limited client-to-manager contact options, and lack of customization for applications.
Price: Starts at $25/month for one employee/manager, with a free one-month trial. Every employee adds $10 to your monthly plan.
Best all-in-one software: Raklet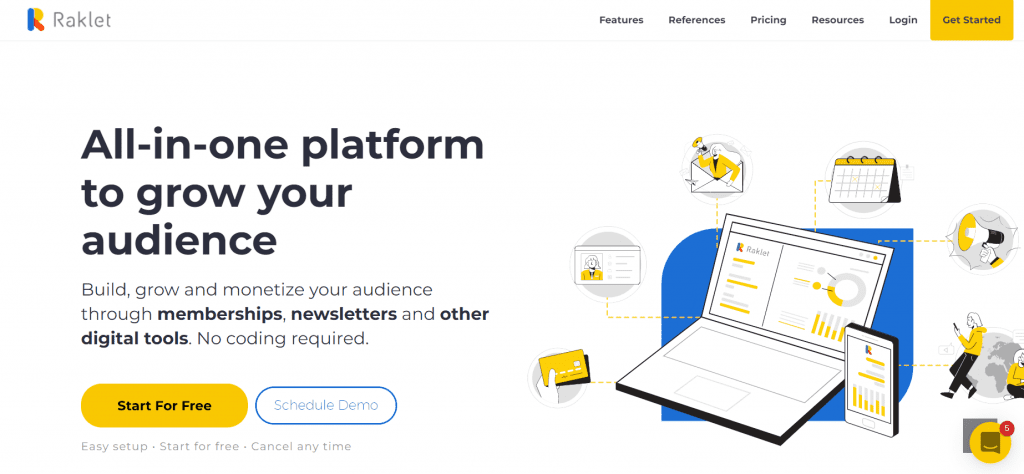 Raklet is an all-in-one club management software to fulfill all your needs. You can easily manage your club's membership and event details, analyze securely stored data, collect fees, as well as streamline and automate all your repetitive tasks — all from a single platform.
You can facilitate member engagement with our digital membership cards.
Reviews: Raklet is one of the highest-rated software on this list and among the highest-rated on the market. We are proud to provide one of the best platforms to our users, and we take their feedback very seriously. Customer happiness is our top priority at all times. 
Price: Raklet has a forever-free plan for one site admin. Paid plans start at $49/month, with a 14-day free trial available. See our transparent and detailed pricing page for more details. 
---
Still not convinced? Then, read about how Raklet helped UN-PORT as their preferred club membership management software. 
You can also check out some of our related articles down below: