Crowded Community Alternatives, Pricing, Reviews & Ratings
Are you looking for Crowded Community Software alternatives for your community? Check out Raklet community management software. If you want to find the best solution for your community, tune in to this article to see a Crowded Community alternative with more features and customizations: Raklet!
It might be challenging to manage your growing community because growing a community requires more tasks for membership management. There are so many time-consuming tasks like processing payments, building healthy communication with your community, sending out announcements, and so on. You can automate these processes with community management software like Raklet!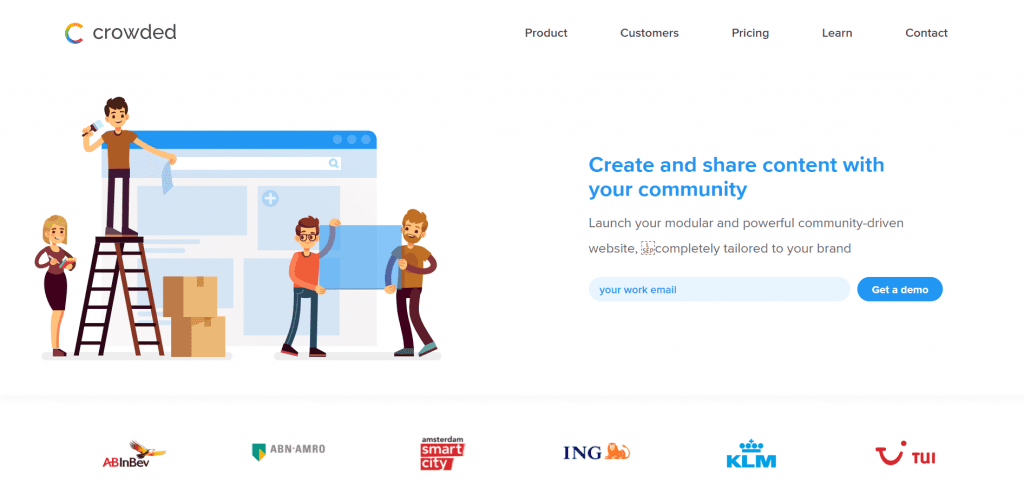 Crowded Community is an online community platform that offers tools for enterprises, and all kinds of community organizations to engage with their customers, partners, and members. Their modular system allows their customers to create a community platform that fits their needs, customize designs, and more according to their brand and community. For community management, Crowded is surely one of the best, but that does not mean that their solution is the best for your community. Let's discover what they offer and what they lack together.
Crowded Community Features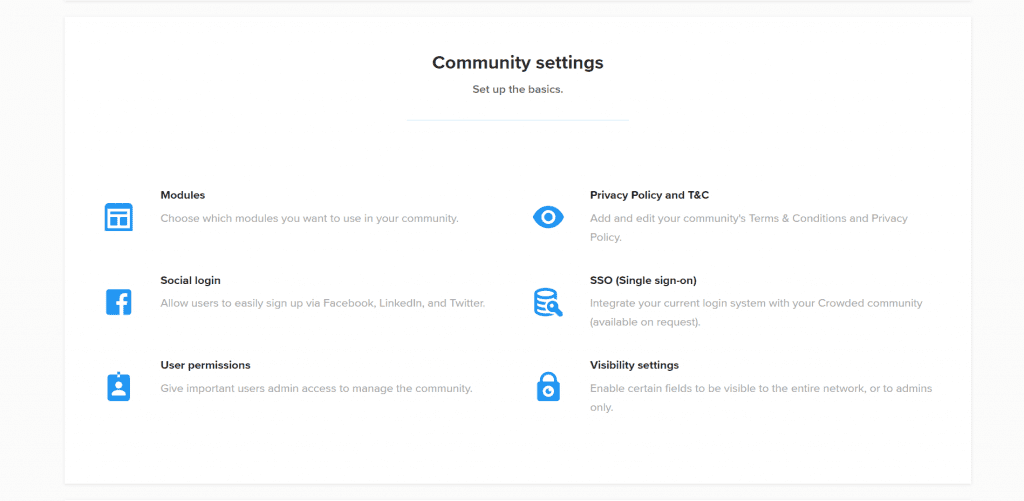 They offer 5 different modules for your needs: Core, Networking, Customer Success, Co-Creation, and Business. Each has different features that will enrich the user experience.
In the Core module, users can use features for events, blogs, groups, and posts. You can organize events, announce them, and integrate them into your ticketing system to collect payment. You can share posts to engage with your community, communicate on discussion boards and embed media files to share more content with your members. Crowded Community offers built-in search engine optimization and customizations with its integrated CMS for your blog.
In the Networking module, you will have features that provide a better networking experience for your business. You can enable your organizations and hiring managers to upload vacancies to a listing page in your community. You can allow your members to create their portfolios to exhibit in the gallery and request products or services in the marketplace.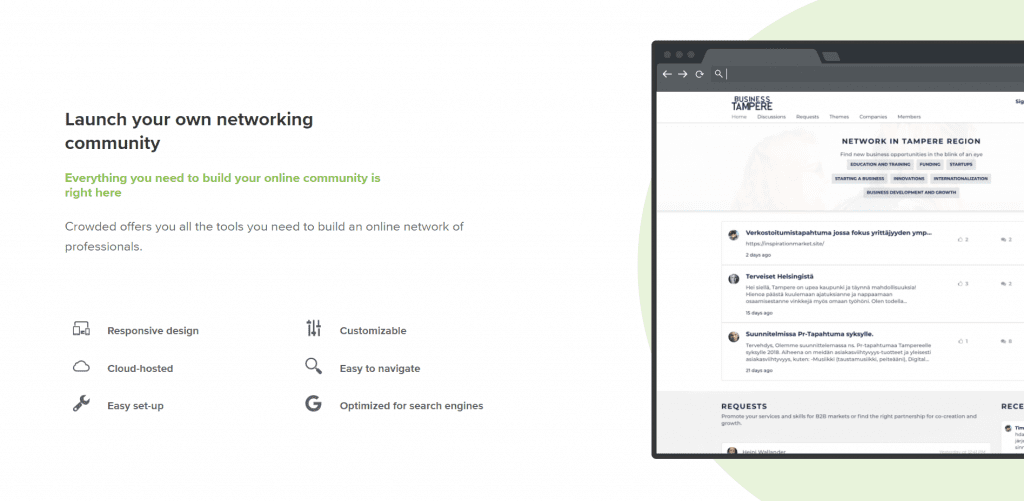 Crowded Community offers different features for your customer relations in Customer Success. You can build a centralized platform for your customers, allow your experts and partners to share their experiences with the open knowledge base, track your progress with the roadmap and receive feedback and insights with reports and analytics.
The Co-Creation module has features for your innovative ideas. Your members can comment on your ideas in your posts, upvote the best ideas in your community to promote more innovative ideas, and team up with other members to participate in contests, solve challenges, or work on projects.
Lastly, the Business module has features for growing your business and company. You can learn from the reports and analytics to establish a strategy for your business, and dedicate pages to your partners and companies.
Crowded Community Pricing
Crowded Community's pricing plan starts from €499 per month and varies depending on the setup. Success Package does not have all the features and modules. To have those, you need to upgrade to the premium plan. The premium plan has all the modules and they request €50/mo per 500 additional users. If you need a more affordable alternative with greater features, Raklet might be the solution.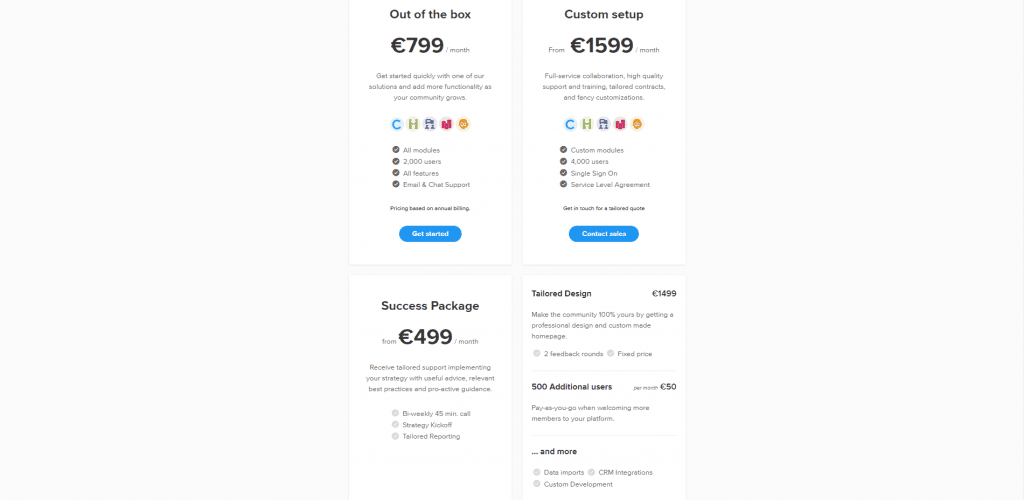 Crowded Community Reviews
On Capterra, Crowded Community got 4.4/5 stars. Users are overwhelmingly happy with the easy-to-use features, user-friendly interface and customer support. Some reviews suggest more improvements are needed in features, especially in direct messaging within the community.

Raklet is a cloud-based and all-in-one membership software that can enrich your member and community engagement experience through its extensive features. With Raklet, you can easily create social feeds and discussion boards, keep track of your members, organize events, collect payments, improve your brand, and more! Raklet is here for all your needs thanks to its advanced integrations and flexibility.
Our extensive and versatile features are what set Raklet apart from Crowded. We offer customized membership plans that enable you to engage with your community in a meaningful way. You can also create a private social network that contributes to your group engagement. With its substantial support, social engagement and community management will be so simple!
Let's have a look at Raklet's broad selection of features: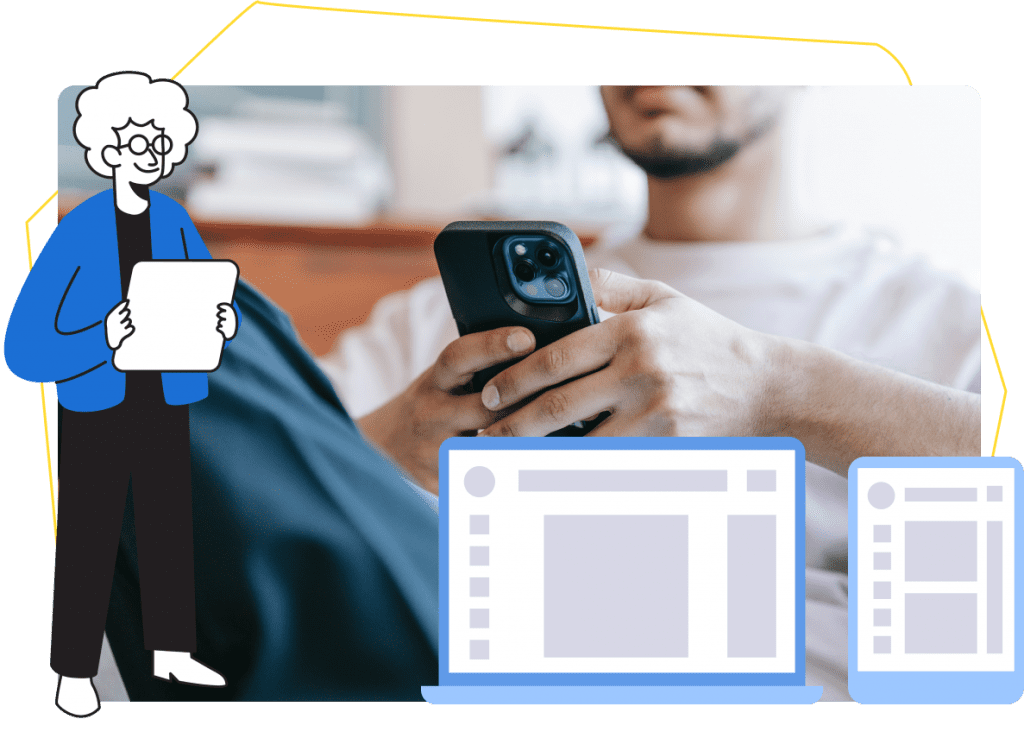 With Raklet's discussion boards by topic or group, you can share posts, and engage with likes and comments. Boards can be public, private, and exclusively member-only. You can also create member-only content for a premium experience. This serves as an incentive to get more members to subscribe to your membership plans.
Our private messaging feature allows you to strengthen member-to-member communication. Your members can ask each other questions and keep the conversation going.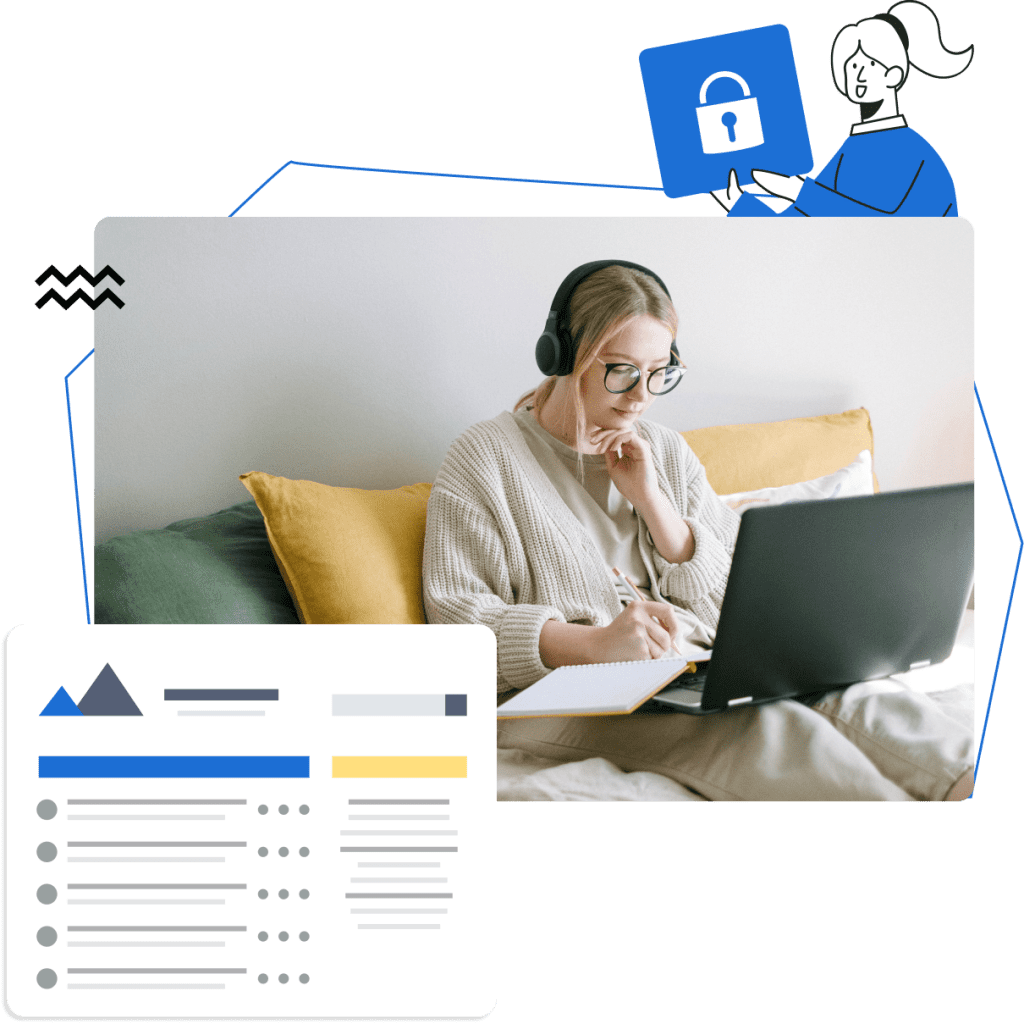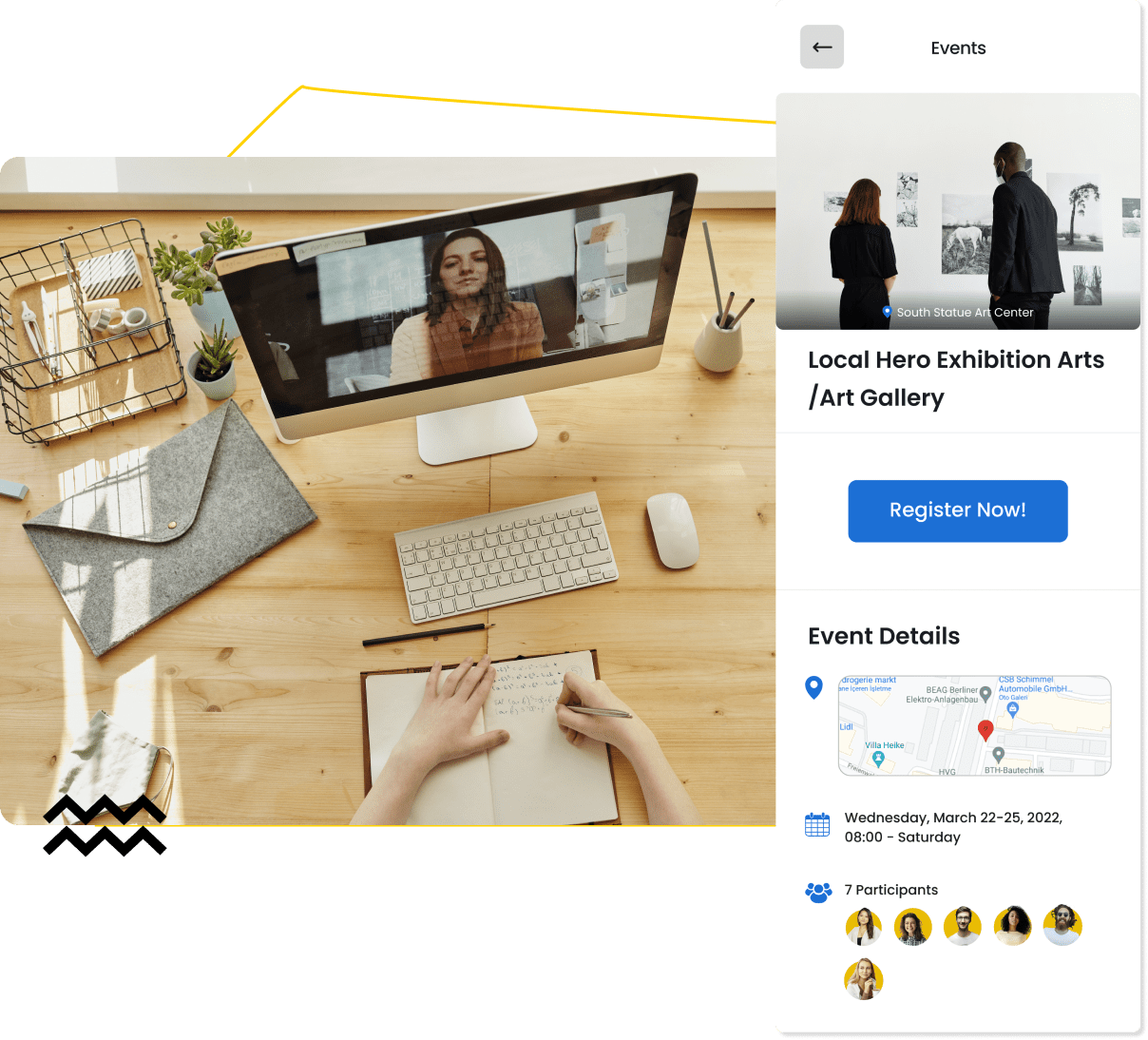 Create any kind of event you want! These events can be either online or physical with location information or online meeting links. With its extensive customization options such as the date and design, you can customize your event according to your needs.
Your members can access and update their profiles however they want. Raklet offers an extensive member database that enables you to store, export, and analyze the member information whenever you need it in a safe way.
You are allowed to create and customize your digital application form to attract new members. Both admins and applicants will be able to log in using email, social media or phone numbers to update their profiles.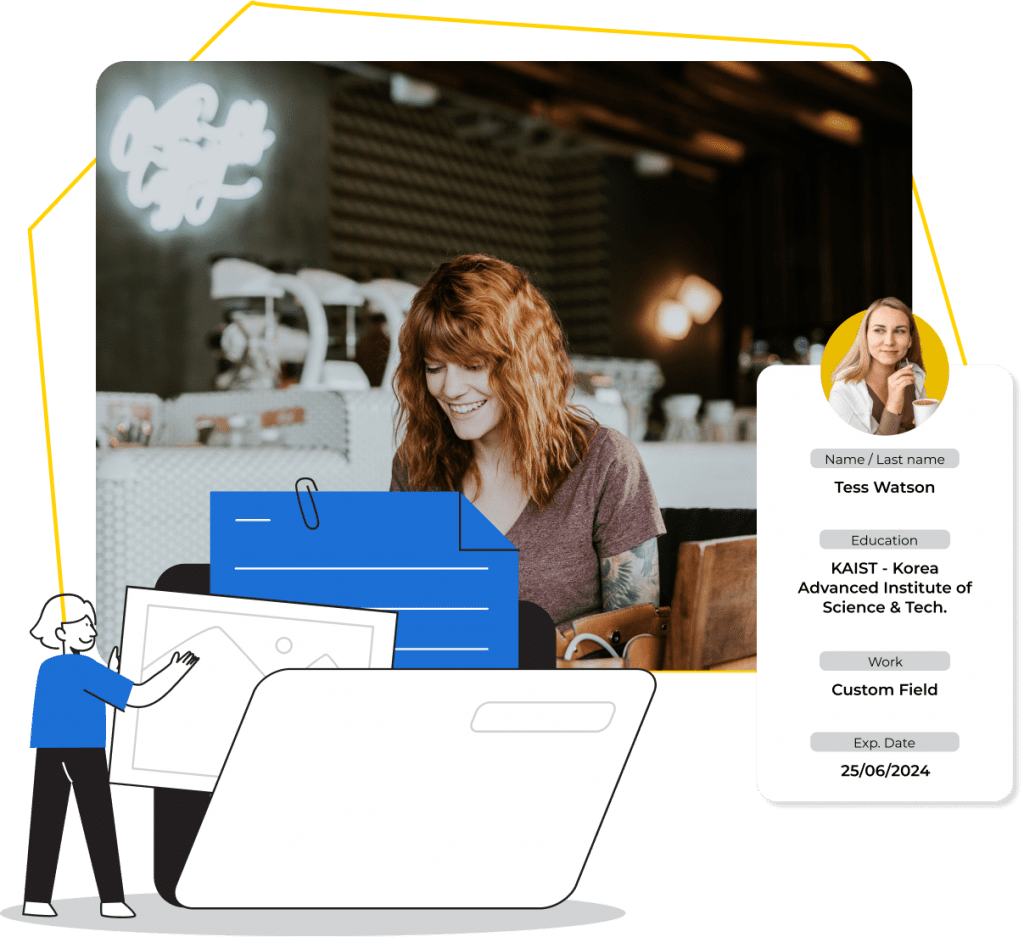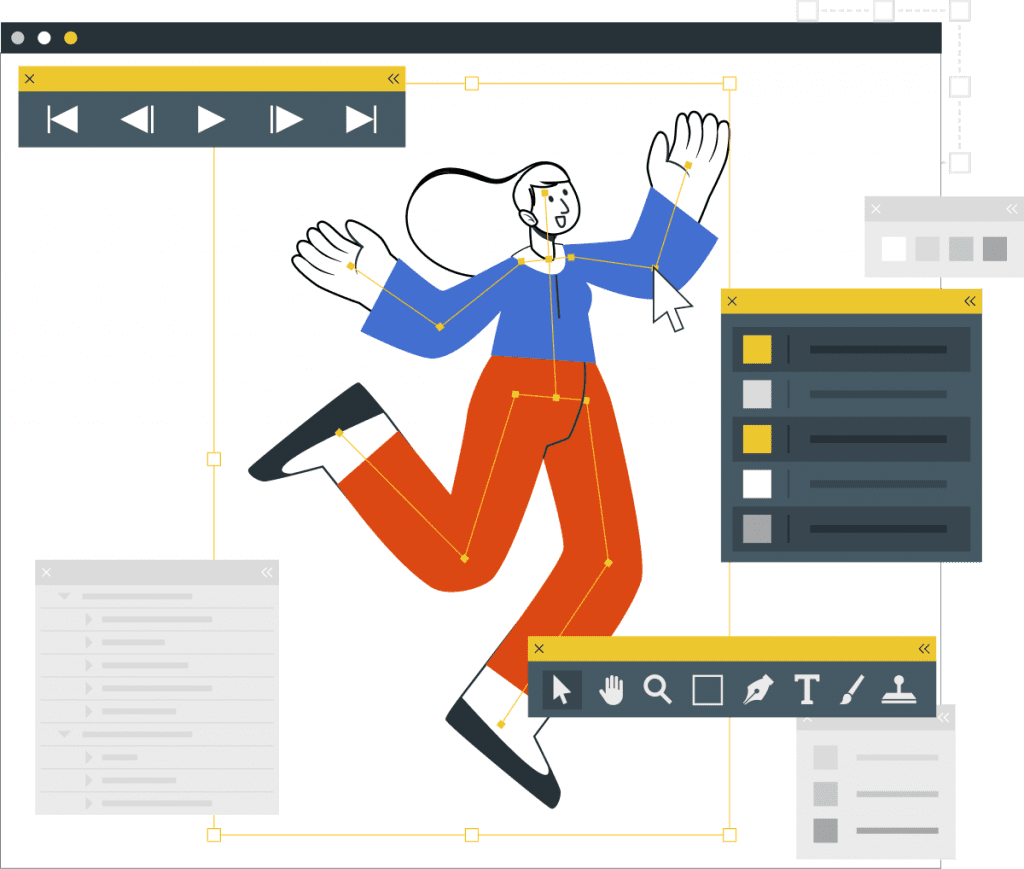 You can embed pictures, videos, and other media files into your posts on discussion boards. You can also share other file types as attachments for your members to download, which will increase community engagement.
We have a transparent pricing policy. You can choose one of the pricing plans according to your needs. We also offer a 60-day free trial on annual billing so you can explore the features we offer. Besides, we offer a forever-free plan for up to 50 members with 1 admin. It has a straightforward pricing plan, no surprises! For more information, don't forget to visit our pricing page.
If you like to give it a try, you can schedule your demo!
Raklet received 4.8/5 stars from more than 40 users in Capterra, which makes Raklet one of the highest-rated membership management software among its competitors. Our clients are satisfied with our extensive and versatile features, integrations, user-friendly interface, and extensive customization options.
You can also go through GetApp, G2, and SourceForge to see what our customers will tell you!

How is Raklet better than Crowded Community?
You can see the comparison below:
Free or starts from $49/mo
Don't listen to us, listen to what our clients say

Good membership software! I really liked the support responsiveness. They are on the ball, listen to your comments and try to integrate if the comment can bring value to their product.
Powerful event management software! Raklet's web and mobile apps makes it really easy for us. We create tickets for public and members-only, offer coupons to promote our events and check-in guests onsite.
I am satisfied. We manage the administration and communication of our associations thousands of members. Support team is really kind and help us solve problems quickly through chat or video call. We sell tickets and also crowdfund on the platform.
We publish digital cards for our members on Raklet. They can benefit from the perks simply by using mobile app or adding their cards to mobile wallets. Highly recommended.
As we were about to spend thousands to develop membership software, we discovered Raklet and saved. Raklet has a lean and well thought architecture that provides you the most important features you need for membership management. It looks familiar from day 1, easy to use without extensive training.
Looking for other community software alternatives?
Create your account.
It's free for as long as you need.
Start for free & upgrade only if you need. Card not required.