Are you tired of feeling like a fish out of water, struggling in a sea of spreadsheets, and trying so hard to keep track of your organization's members?
Well, no more fear, my friend!
Your worries shall be banished like a pesky mosquito at a picnic!
We've got your back with the ultimate solution;
A magical free membership management software!
It's like having a personal assistant, but without an exhausting attitude.
So go ahead and take a look at the free software; after all, who doesn't love free stuff?
Get ready to change your membership organization!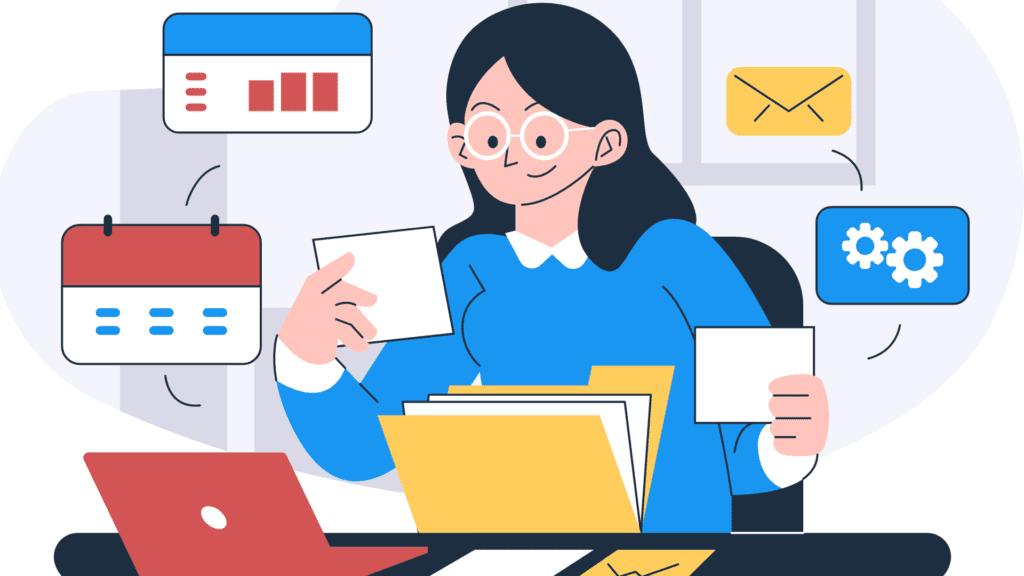 Before we begin, here are some simple words to understand about membership management software;
Did you ever come across any articles that made you want to know what happened, but then you realized they were as exciting as watching paint dry?
Hi, welcome! This is not one of them😄
We'll talk a little bit about what's going on, and we'll never bore you, promise.
Member Database
Membership management is essential for every organization.
Luckily🥳, there is free software available to make it easier.
A software's adaptable design and intuitive interface make it ideal for organizations that need to streamline the registration, renewal, and communication processes for their members.
In fact, our team discovered that organizations that used membership management software
had a 30% improvement in data accuracy and
a 40% decrease in administrative time compared to those that did not.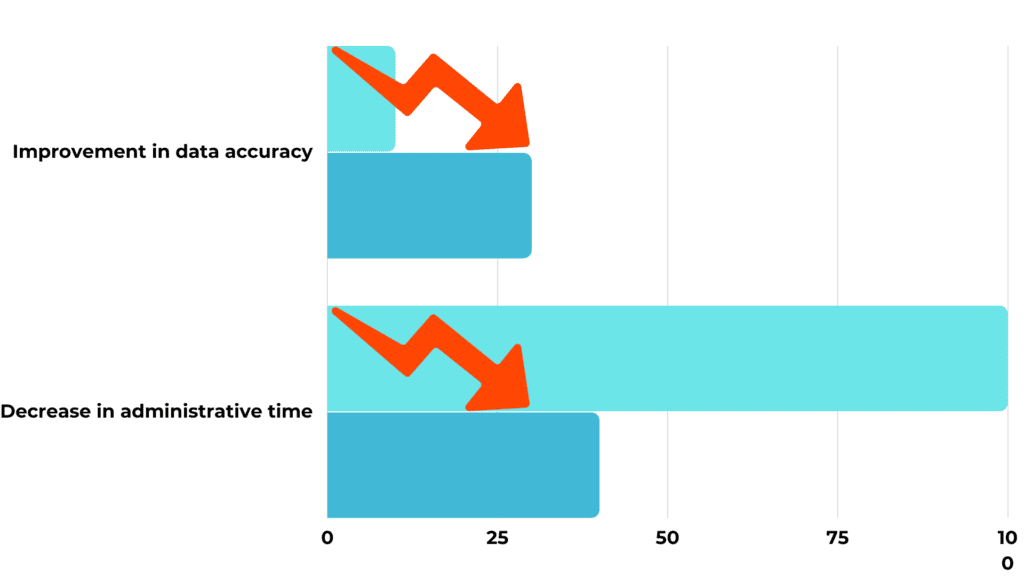 Communication and Engagement Tools
Good communication and engagement tools = happy members.
These handy tools make communication a breeze, helping you build stronger relationships and getting everyone involved.
Membership management software is like an angel that comes in to save the day😇
don't you think?
With its awesome features like,
Email marketing
Event management
Discussion forums
Social media integrations
It helps organizations boost member engagement, make communication a breeze, and create a super lively and active community.
It's basically the secret sauce to success!🥫
Renewal and Payment Processing
Well, well, well
Looks like the 2021 Membership Marketing Benchmark Report has some juicy news for us!
Member renewal rates took a nosedive, with a huge 45% of associations experiencing a decline. That's quite the jump from the 24% we saw in 2020.
Or,
It seems like 46% of organizations are all about sticking to a fixed calendar date for renewals.
Meanwhile, the other 50% prefer to charge their renewals on their membership anniversary dates.
Variety is the spice of life, right?
So,
When tackling these challenges, having smooth renewal and payment processing features in membership management software could
Brighten up the renewal process
Enhance convenience
Skyrocketing renewal rates
It's all about making handy tools that impact membership management!
What is Membership Management Software?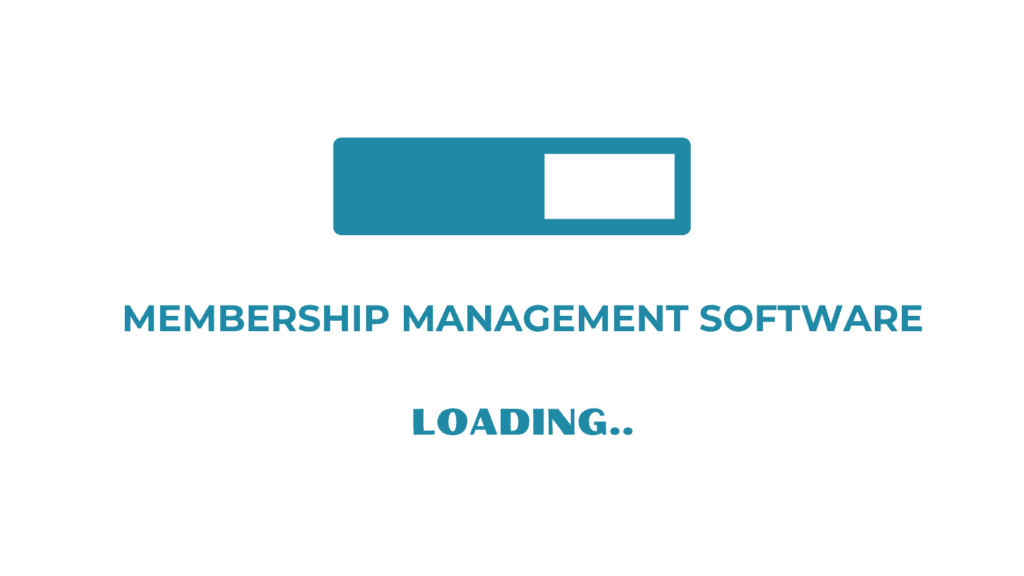 Say goodbye to management headaches and hello to streamlined efficiency!
The ultimate tool for effortlessly wrangling and automating the ins and outs of membership-based organizations
Oh, it's like a one-stop shop for all your member management needs!
With features such as…
Drumroll please🥁🥁
Member database
Event management
Renewal and payment processing
Engagement and communication tools
Ah, membership management software, my raisin cake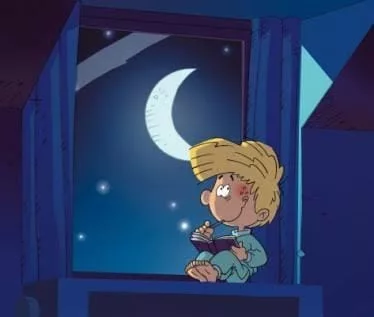 🗝️It swoops in to save your life, making it a breeze for organizations to handle their members and boost engagement.
Why is Membership Management Software Important?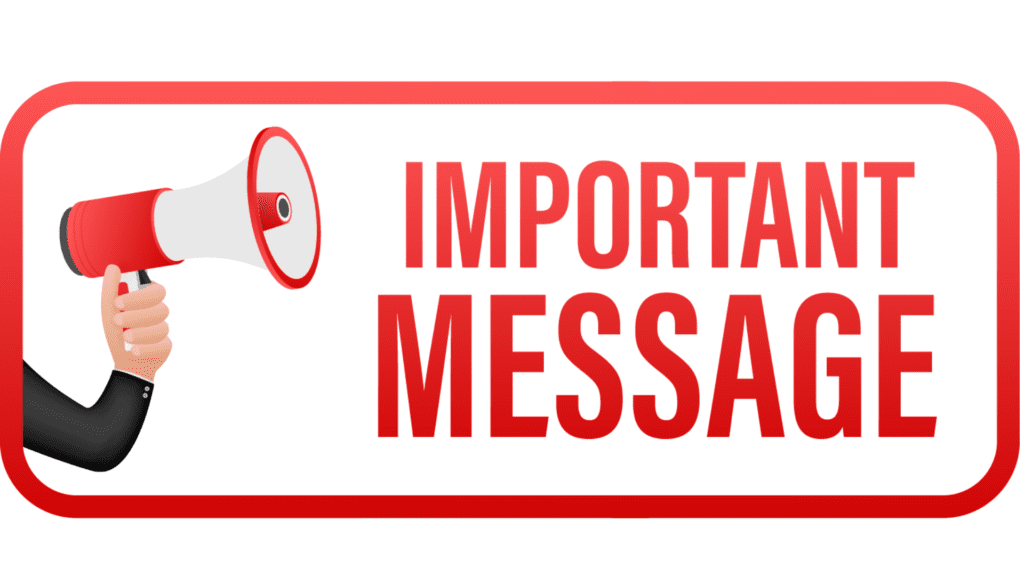 Alert, alert 🚨
Membership management software is an absolute game-changer, my friends! 🚀
Tech.co says that CRM software could help small businesses increase sales by 29%, efficiency by 34%, and forecast accuracy by 42%.
That's why membership management software is so important.
Moreover;
It's all about streamlining operations, boosting member satisfaction, and taking those membership programs to the next level.
Trust us, this is the secret recipe for achieving ultimate success and unstoppable growth for your organization.
Still, do you want to know why? Then, let's check:
Efficient Data Management
Streamlined Membership Processes
Improved Member Engagement
Enhanced Member Experience
Financial Management
Reporting and Analytics
Scalability and Growth
Security and Data Privacy
What are the Components of a Membership Management System?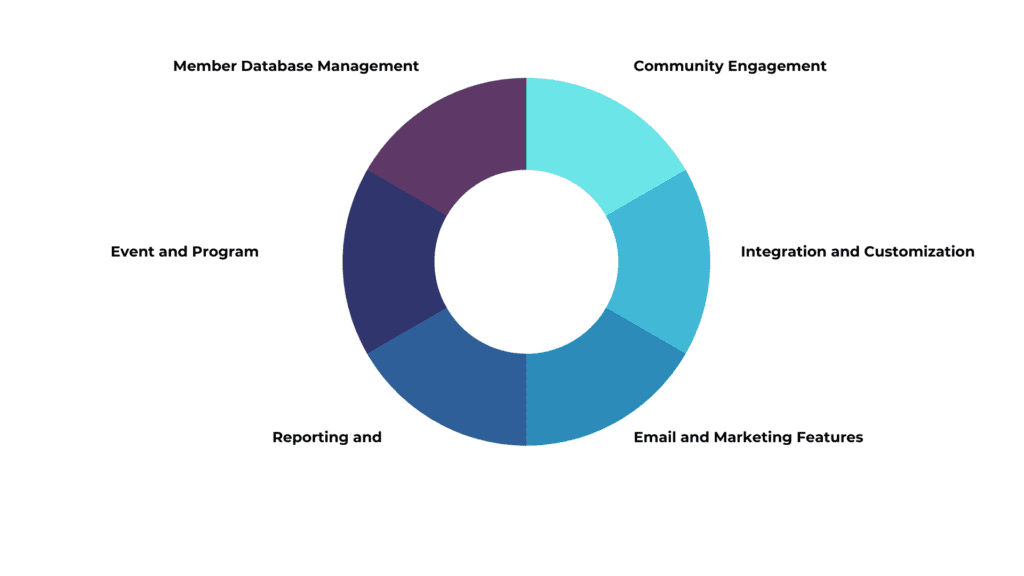 Alright, folks, we keep going with components of a membership management system extravaganza!
This amazing component is all about storing and managing member information with the grace of a professional juggler.
A membership management system consists of several key components.
Let's look:
Community Engagement
Community engagement within membership management software refers to the active participation and interaction of community members.
It involves features such as
Discussion forums
Event management
Collaboration spaces
Networking tools
Resource sharing capabilities that foster connections
Knowledge exchange
Collaborative efforts
Integration and Customization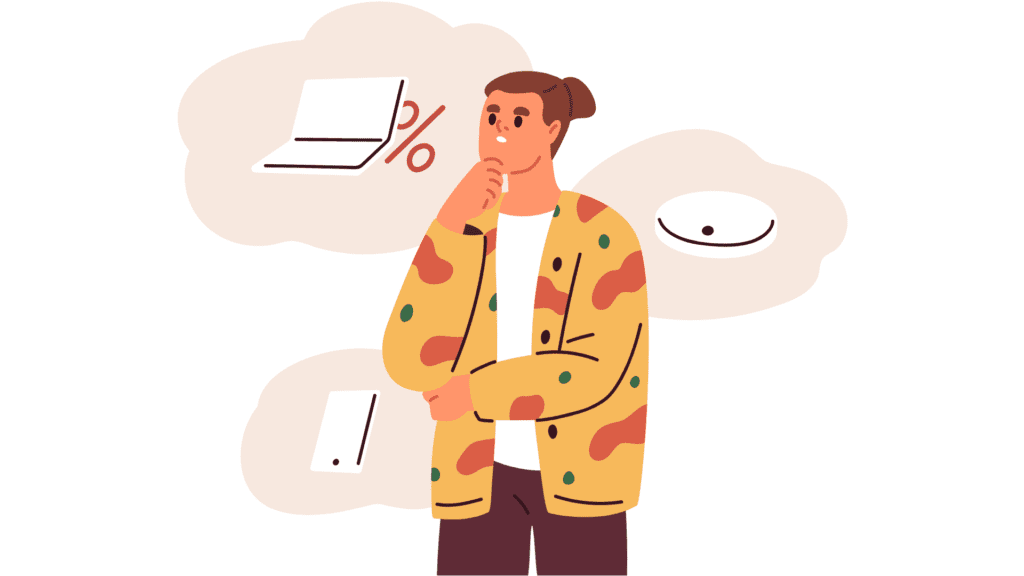 Integration and customization are important aspects of tools for managing memberships.
The integration makes it easy to connect to other systems or platforms, so data can be synchronized and processes can be simplified.
For example,
Tech.co says that using HubSpot CRM statistics looks like this;
HubSpot is worth about $10.1 billion at the moment. (Macroaxis)
There are more than 56,500 paid users of HubSpot. (HubSpot)
HubSpot made a total of $186.2 million in income, which is 29% more than in Q4'18.
HubSpot's share of the CRM market is 3.4%. (Gartner)
Customization gives communities the ability to change the software to meet their own needs, such as
Customizing forms
Profiles
Branding
These features let organizations optimize their processes, improve the experience of their members, and find a solution that fits their specific needs.
Email and Marketing Features
Membership management software has features like email and marketing that make it easy for groups to connect with their members and run focused marketing campaigns.
These features give you ways to:
Personalized email communication
Automated workflows
Campaign tracking
Organizations can divide their members into groups based on certain factors, get feedback through polls, and look at how well their campaigns are doing.
Reporting and Analytics
Reporting and analytics tools in membership management software make it possible for groups to create thorough reports and learn useful things from their membership data.
These features provide such things as
metrics on membership growth
retention rates
event attendance
helping organizations track performance
make informed decisions
With data visualization tools, it's easy for companies to understand and share their findings.
Organizations can predict trends and meet member needs before they happen with the help of advanced tools like predictive analytics.
For instance,
Most people who use CRM want to be able to keep an eye on social media. Even though it's a little bit of old news, it's almost up to date.
Statista's research shows that social media tracking was the most wanted new tool for a CRM kit, with 25% of these votes.
Event and Program Management
Event and program management features in membership management software streamline the planning, coordination, and execution of events and programs within a membership community.
This includes
Creating event listings
Managing attendee information
Facilitating online registration
Ticketing
The software also enables the design and management of programs, including member enrollment, progress tracking, and evaluation.
Member Database Management
Hang in there 🫵🏻
Almost finished with what we are going to say about the components of a membership management system.
Member database management in membership management software makes it easy for communities to plan, keep track of, and handle information about their members.
With a central member database, groups can store and get correct information about their members, such as
Personal information
Contact details
Membership status
The software has features that let organizations divide their people into groups based on certain factors.
🗝️It also has search and filtering tools that make it easy to find members.
Top 7 Benefits of Membership Management Software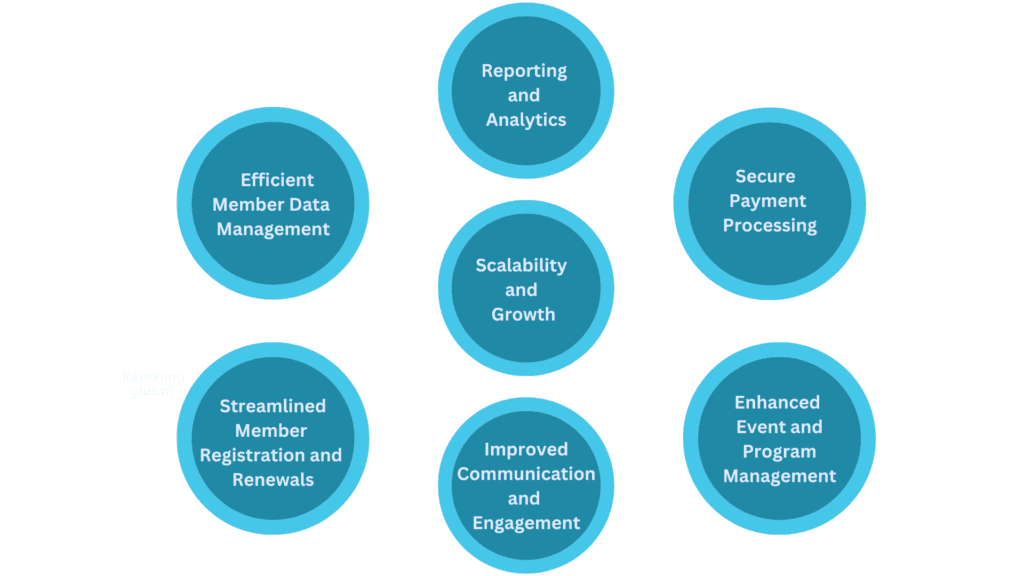 We seem to hear you say, "Nice, but what are the benefits of it?"🤔
Membership management software offers numerous benefits for organizations.
We know you're wondering. Without further ado, let's see what the benefits are:
1- Efficient Member Data Management:
Membership management software centralizes member data, making it easily accessible, up-to-date, and organized.
This streamlines administrative tasks and eliminates the need for manual record-keeping.
Tips: "Updating member profiles and optimizing data processes are the key points of efficient member data management.
Without these, effective management cannot exist."
2- Streamlined Member Registration and Renewals:
The software automates the member registration and renewal process, simplifying tasks for both members and administrators.
It reduces paperwork, improves accuracy, and enhances the overall experience for members.
What should you do with streamlined member registration and renewals?
Simplify registration forms
Offer online registration
Provide clear membership benefits
Automate renewal reminders
Offer flexible renewal options
Personalize communication
Streamline payment processes
Provide self-service options
Monitor renewal rates
Continuously improve the process
3- Improved Communication and Engagement:
Membership management software provides communication tools like
Email marketing
Newsletters
Discussion forums
Facilitating effective member communication and fostering
Engagement within the organization
Customers don't just look at quality and price when choosing which goods and services to buy from a company.
They also look at the customer experience, which is a very important part of communication and engagement.
In a poll of 15,000 consumers in 12 countries done by the management consulting firm PwC, 73% said that the customer experience was an important part of their buying choices.
4- Enhanced Event and Program Management:
The software offers features to
Manage events
Programs
Registrations
Making it easier to plan
Promote
Track attendance
This streamlines event management and improves the overall member experience and engagement.
5- Secure Payment Processing:
Membership management software often includes
secure payment processing capabilities
allowing members to conveniently pay membership fees
event registrations
other transactions online
It ensures secure and efficient financial transactions.
Also,
According to Forbes, in 2021, 85% of people chose to pay with cards, which is 4% more than in 2020.
So, it shouldn't be a surprise that all small business owners and managers who took part in the poll said they accept credit and debit cards.
Another Resource said that
According to PayPal, 56% of people in the U.S. said they have a PayPal account, and people in the UK said that 2 million of them have a PayPal account.
Taking this into account, it would not be wrong to say that most of them pay for membership management software through PayPal.
6- Reporting and Analytics:
The software provides insights into membership trends, attendance rates, financial data, and other key metrics.
This data-driven approach helps organizations make
informed decisions
track progress
measure the success of their membership programs
Constant Contact's January 2023 report on B2B and B2C businesses shows the average rates at which emails are opened and clicked through by field. The average number of opens is 16.97%, and the CTR is 10.29%.
7- Scalability and Growth:
Membership management software can accommodate growing membership bases and scale with the organization's needs.
It provides;
Flexible platform to support organizational growth
Ensuring that the software remains effective as membership numbers increase
The Pros of Using Free Membership Management Software
As if we have sworn to convince you to use free membership management😄
Trust us, once you discover the incredible features, you won't give up!
First of all, it helps businesses save money by getting rid of the need to buy expensive software solutions.
Secondly, it has important features, such as tools for managing member data, registering members, and communicating with them.
These tools simplify operations and make them more efficient.
Lastly, free membership management software lets groups test and evaluate the software before committing to a paid option.
This way, they can make sure it fits their needs before spending money on it.
The Cons of Using Free Membership Management Software
We want to be honest with you, so we won't do what others do.
We will show you the weaknesses of free membership management software.
Firstly, free software might not have as many features or functions as paid software.
Secondly, free software may have limits on how many people can use it or how much help they can get, which can be hard for larger organizations or those with more complicated needs.
At last, free software may have weaker data security and privacy protections than commercial solutions.
It's crucial to evaluate the free membership management software's limitations and suitability for your company.
For whom is Membership Management Software Designed?
Everyone is constantly asking, "Well, can I use this too?" or "Who exactly is it for?" they ask.
Here is your answer:
A wide range of membership-based businesses and organizations can use membership management software thanks to its design.
This software gives membership-based organizations a complete answer for controlling member data, streamlining registration processes, facilitating communication and interaction, and handling financial transactions.
To divide into 5 main branches for whom membership management software is designed:
70% of Nonprofits
80% of Clubs
75% of Organizations
85% of Associations
60% of Alumni Groups
prefer membership management software.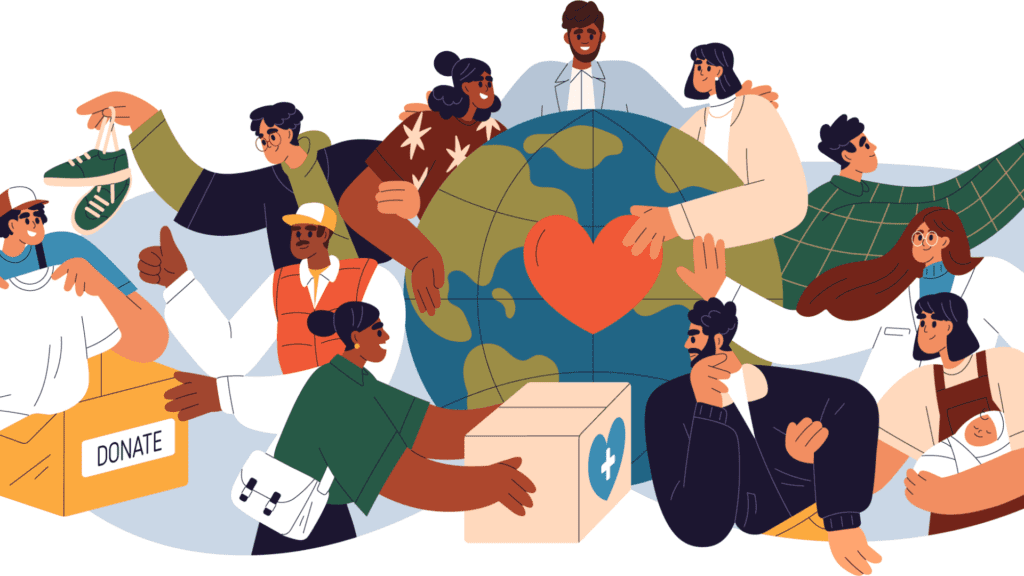 Membership management software for nonprofits benefits in multiple ways.
It increases member engagement by providing streamlined communication, event management, and personalized interactions.
Additionally➕
It elevates operational efficiency, improves data management and reporting, enhances fundraising efforts, and strengthens relationships with supporters.
Also, nonprofit organizations choose a free plan more than other types of organizations because their financial resources are not huge. That's why they want a free plan like Raklet's free plan or Memberful's free plan.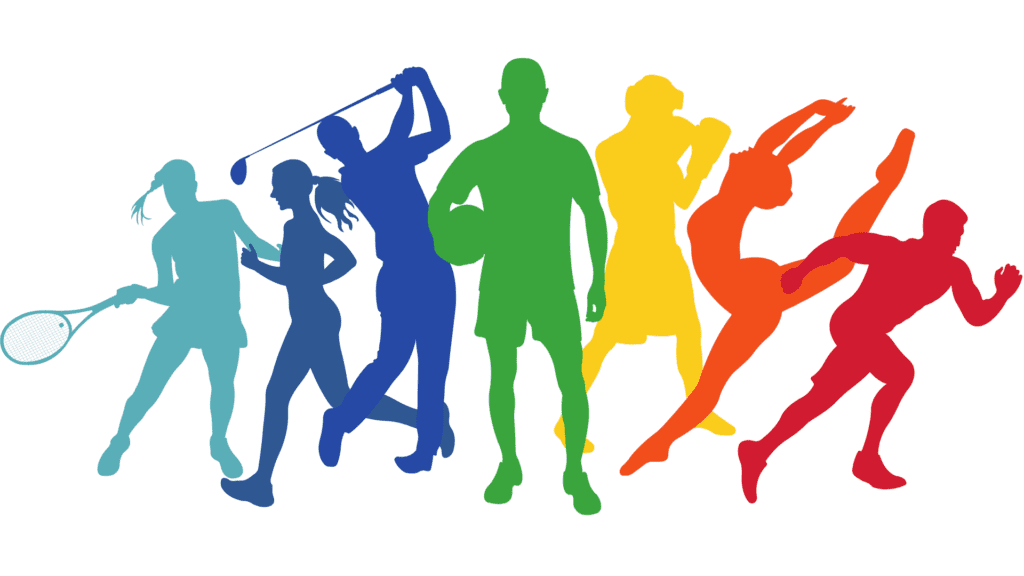 Membership management for clubs enhances member engagement through streamlined communication, event management, and personalized interactions.
It also elevates operational efficiency, simplifies membership administration, improves event organization, and fosters stronger relationships among club members.
In addition➕
It benefits clubs by providing a centralized platform for member data management, facilitating efficient dues collection, and enhancing overall club management processes.
Features you can use with free membership management software for clubs
Member Database Management
Membership Registration and Renewal
Event Management
Communication Tools
Reporting
Attendance Tracking
Customization
Mobile Accessibility
Data Security
But remember,
🗝️"Some of these may be included in paid membership or limited feature use."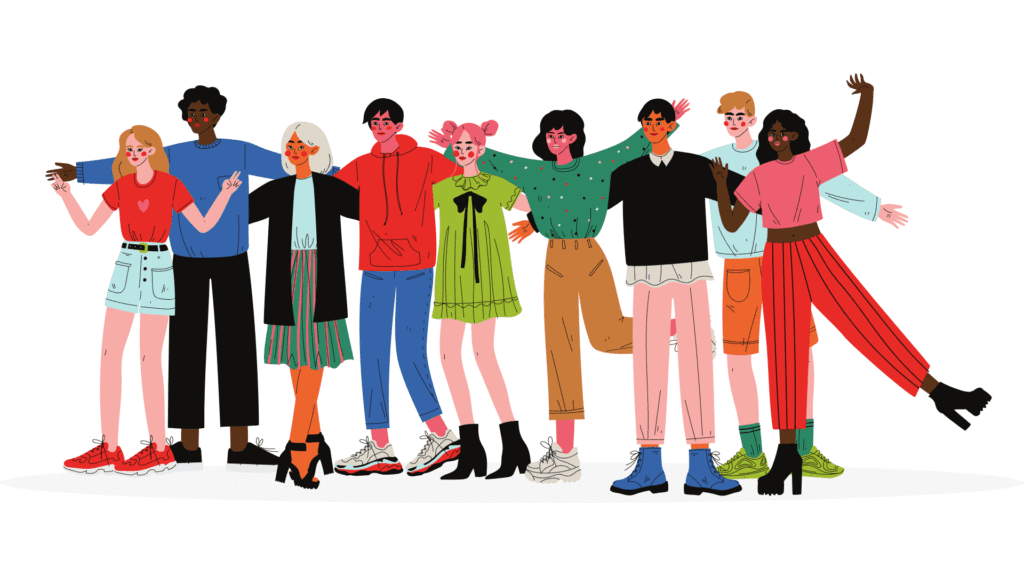 Membership management for organizations enhances member engagement through improved communication, tailored interactions, and effective event administration.
Centralizing member data, automating membership procedures, and improving reporting boost operational efficiency.
Furthermore,
It helps companies manage membership renewals, understand membership patterns, and strengthen member interactions.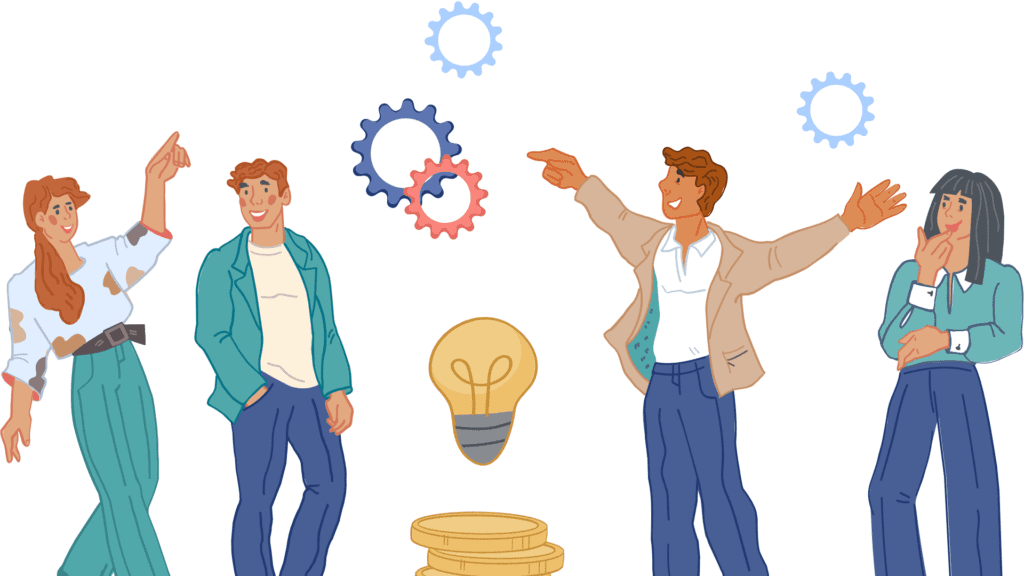 Free Association membership management improves member engagement through improved communication, tailored interactions, and effective event administration.
It improves operational efficiency by centralizing member data, automating membership procedures, and offering reporting and analytics.
🗝️If you are running an organization, here are the key features you should pay attention to
Because,
Your duty won't be easy if it doesn't include top key features🚨
Member Database Management
Membership Registration and Renewal
Communication Tools
Event Management
Basic Reporting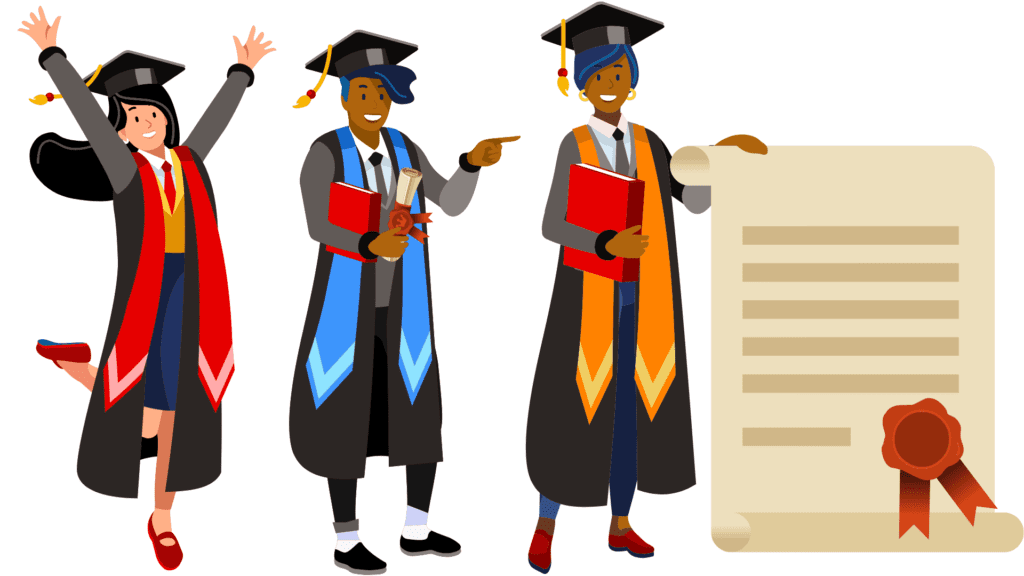 Membership management for alumni groups makes members more involved through focused contact, event planning, and personalized interactions.
It improves organizational efficiency by putting together lists of graduates, making it easier for members to renew their memberships, and making donations easier.
Also,
It helps alumni groups by building a sense of community, making networking easier, and making it easier to reach out to graduates and build relationships.
A list of features you should pay attention to from us🤗
If they don't have these features, you have no business there❌
Alumni Database Management:
Alumni Job Board
Mentoring Programs
Fundraising and Donations
Social Engagement
Reporting and Analytics
Top 5 Questions to Consider Before Choosing a Free Membership Management Software
Attention please! ⚠️
If you are considering using free membership management software, you should review the following 5 questions and pay attention to them when reviewing plans.
1-What are the software's limitations?
Determine the free version's features and functionality compared to the paid version. Understand any constraints on member numbers, data storage, or advanced capabilities that may affect your organization's demands.
2-How user-friendly is the software?
Review the software's usability and interface. Consider whether your members understand it and whether it requires training or technical skills.
3-What is the level of customer support?
Find out if customer help for the free program is available and how good it is. It's important to know if there are tools to help with any technology questions or problems that might come up.
4-Are there any data security concerns?
Find out how private user data is handled and kept safe by the software. Make sure the right security steps are in place to keep the information safe and stay in line with data privacy laws.
5-Are there any hidden costs or obligations?
Ask whether the free software has any hidden fees, such as premium feature upgrades, extra support, or future paying memberships. Assess the software's long-term sustainability and financial ramifications.
Paid Membership Management Software vs Free Membership Management Software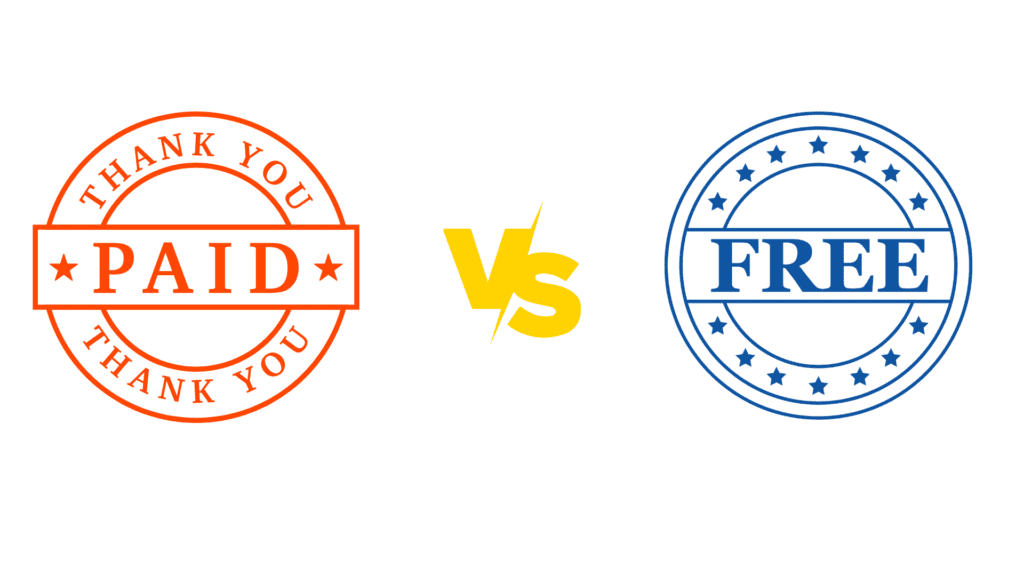 Can't decide between paid membership software and free membership software?
Not sure which one to pick?
Don't worry, we'll help you. 💪🏻
Paid Membership Management Software:
Has all the features you need, but is fancier.
They'll help you with all your technical troubles and teach you the ways of the digital world.
They make it better and safer for security, member satisfaction, etc.
Fancy features can be customized on the paid plan.
Comes with extra integrations and third-party software.
Free Membership Management Software:
It's like the free version has fewer features and less cool stuff.
Sorry, but there might be limits on how many people or how much stuff you can have.
Customer support can be limited or community-based.
Updates and improvements may be less frequent or dependent on user feedback.
Customization option? Sorry, you cannot have it😱
Do you want to see these differences in the table?
Oh, we heard you shout "YES!" like you just won the lottery!
Come on, then scroll down!
| | PAID MEMBERSHIP MANAGEMENT SOFTWARE | FREE MEMBERSHIP MANAGEMENT SOFTWARE |
| --- | --- | --- |
| Features | Comprehensive and tailored to specific needs | Basic with limited functionality |
| Customer Support | Robust support, including technical assistance | Limited or community-based support |
| Updates | Regular updates and improvements | Updates may be less frequent or user-driven |
| Customization | Advanced customization options | Limited customization capabilities |
| Integration Options | Additional integrations and third-party support | Limited or no integration options |
Why Should You be Prepared to Upgrade Your Free Membership Software in the Next Month?
Free membership management software offers you many possibilities, we know that, of course.
But,
Once you get inside, your needs and desires may increase, which may lead you to consider a paid plan.
Let's see together why and how this can happen
Enhanced Features
Upgrading to paid membership software can provide you with advanced features and functionalities that are not available in the free version.
Growth
As your organization grows and your membership base expands, paid membership software responds to increasing demands for your operations.
Professional Support and Training
Having access to expert assistance can save you time and effort, ensuring a smooth transition and optimal utilization of the software's capabilities.
Data Security and Privacy
Upgrading to paid software ensures that your member data is adequately protected, with advanced security features and compliance with data privacy regulations.
Long-term Reliability
By upgrading to a paid solution, you gain the assurance of ongoing updates, improvements, and reliable software performance, ensuring the long-term viability of your membership management system.
For such reasons,
You may consider switching to a paid plan, and we think you should prepare yourself.
Why Do Most Small Community Organizations Stop Using Membership Software After a While, and What Should You Do to Avoid This?
Why are you using it for a while, dear small organizations?😭
They use for a while because,
Lack of Financial Resources
Small organizations and communities typically lack the funds and staff to maintain and efficiently use membership software.
Complexity and Learning Curve
Membership software, especially complicated systems, can be difficult to understand and install for small communities or organizations with little technical skills and time.
Changing Organizational Priorities
Membership management may become less important for small communities when their goals change. Thus, the program may no longer meet its changing demands and goals.
What Should You Do to Avoid This?
You assess needs and choose appropriate software.
You need to check the software's price according to your organization's budget.
You should integrate software into workflows, in that case, everybody gets used to it, and your money does not get wasted.
Regular evaluation and adaptation should be part of your plan. Regularly review and adapt processes to maximize the software's potential and address any challenges or limitations.
Top 5 Free Membership Management Software
Raklet offers free membership management software for small communities and organizations with up to 50 contacts. It includes features for member database management, event registrations, online payments, email campaigns, and basic reporting. Also, Raklet has paid plans.
Wild Apricot gives organizations with up to 50 members a free version of its software for managing members. It has tools for managing user databases, registering for events, making payments online, and sending emails.
Memberful manages memberships and generates revenue. Selling memberships, digital products, and services is easy with it. For businesses that wish to generate money from subscriptions and regulate how members access unique content, Memberful is a good solution.
Hello Club gives small organizations a free way to keep track of their members. It has tools for managing members, setting up events, communicating, and sharing documents.
MemberPlanet provides small organizations with a free way to keep track of their members. It has tools for managing members, planning events, accepting payments online, and getting in touch with people.
Conclusion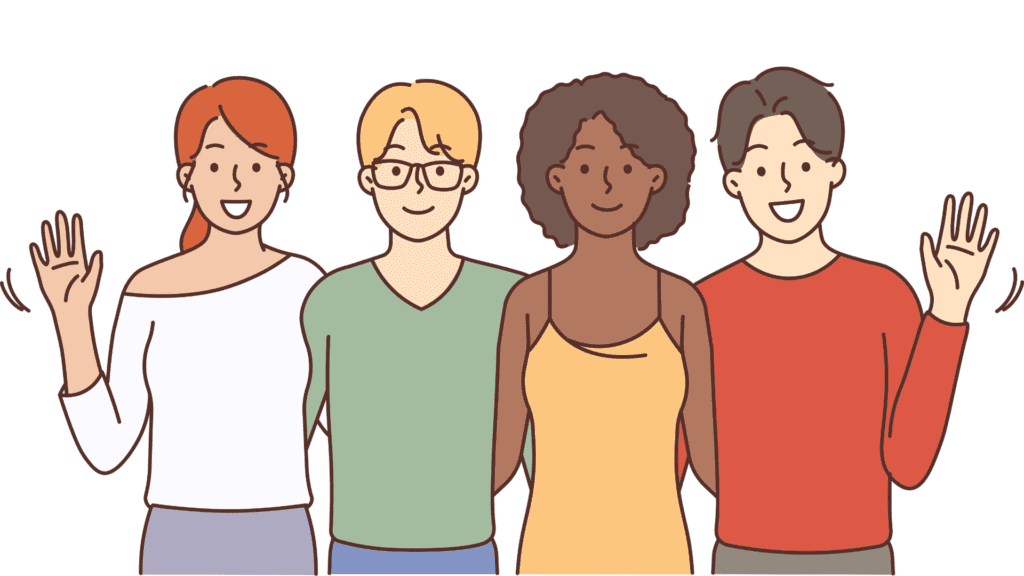 We know it's been a long journey with a lot to think about.
But,
Congratulations👏🏻
Here's a summary of what we're talking about in general,
Free membership management software provides numerous benefits for organizations, including
Efficient member data management,
Streamlined registration
Renewal processes
Improved communication and engagement
Enhanced event and program management
Secure payment processing
Valuable reporting and analytics.
We also mentioned that free membership management software helps nonprofits, clubs, associations, alumni groups, and other organizations simplify operations, improve member satisfaction, and grow.
So, by carefully examining the organization's demands, reviewing free or paid software choices, and picking the proper solution, businesses may manage memberships, drive involvement, and achieve their goals more efficiently.
Frequently Asked Questions
1-Is free membership really free?
Yes, most free memberships don't cost anything upfront, but they might not have as many benefits as paid memberships.
2-What are the limitations of free membership?
When you sign up for a free membership, you may not be able to use all of the benefits, such as access to certain tools or services.
3-Can I upgrade from a free membership to a paid plan later?
You can switch from a free membership to a paid plan with more features and benefits.
4-How long can I use the free membership?
Free memberships last for different amounts of time. Some programs don't have an end date, while others have limited trial periods.
5-What happens to my data if I switch to a paid plan?
Most providers let you keep your old data when you upgrade, but you should check to see if there are any data transfer steps or requirements.