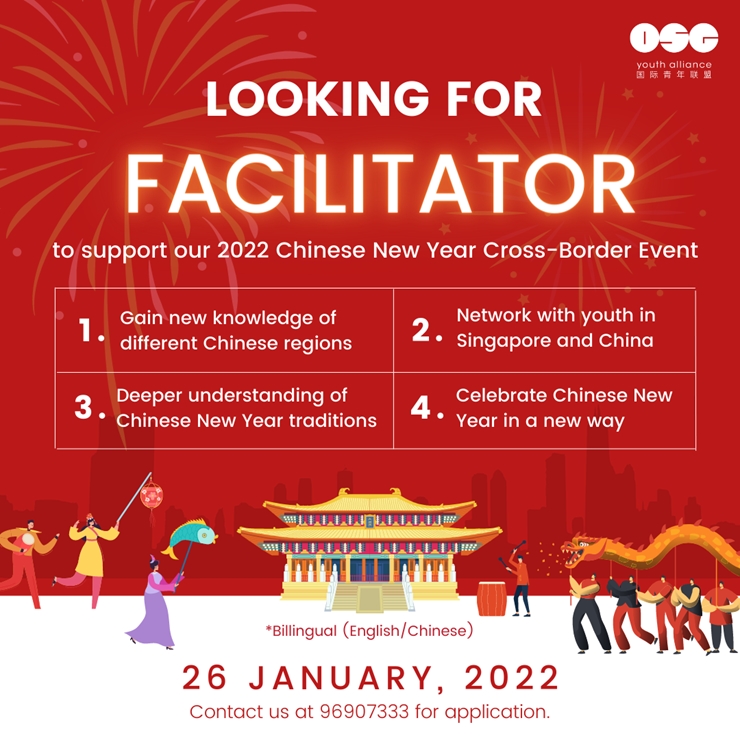 OSG Youth Alliance is looking for volunteers and facilitators for our upcoming Curious Potato Chinese New Year Gathering 2022:

Be part of the team to connect Chinese New Year culture and traditional between Singapore and China. Work with cross-culture participants to engage, share and make new friends.

Roles includes Marketing, Facilitators, Operations, etc.

Join us today!