The Best SocioEvents (Webex Events) Alternative: Raklet
Are you looking for SocioEvents alternatives for your event management? You are in the right place! Check out our all-in-one event management platform, Raklet, and decide if it is the best solution for you.
If you are reading this article, you are probably aware of how difficult organizing events can be without the help of management software. Dealing with registration, attendance tracking, and collecting fees can be time-consuming if held manually. Thankfully, software solutions like Raklet and SocioEvents- can automate these processes quickly and efficiently. This article will compare SocioEvents and Raklet for you to decide if Raklet is the right solution for you.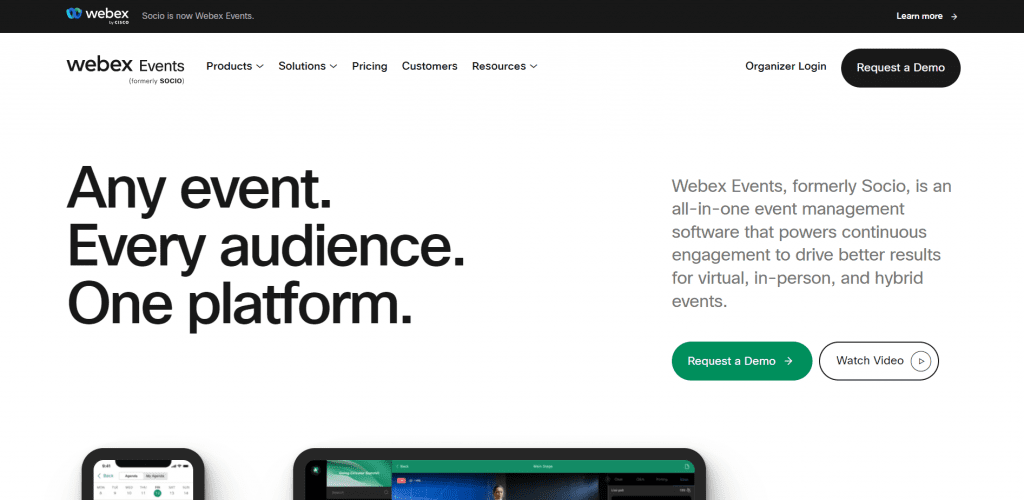 SocioEvents is an all-in-one event management software acquired by Cisco in 2021 and renamed Webex Events. Their headquarter is in the US, and their European office is located in Istanbul, Turkey. They offer solutions to increase engagement to drive better results for hybrid, in-person and virtual events.
SocioEvents has tools for live streaming, attendee networking, and sponsorship for this purpose. With what they offer, when it comes to event management, SocioEvents surely is a great option. But this does not mean they fit your needs. Let's see what they offer and what they lack together.
Socio-Webex Events Features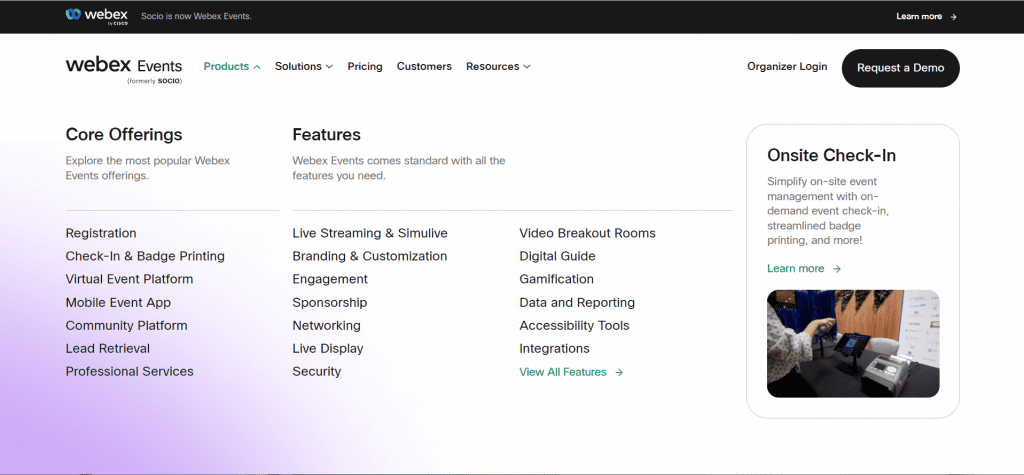 Event Live Streaming
SocioEvents offers a fully-customizable broadcasting studio and player streaming platform. Attendees can join directly from the Agenda or Live Stream feature. It natively integrates with all the major providers, including Webex, Twitch, Youtube, and Facebook. Users can include captions and translations if they want to. Also, users can opt for simulive, which is a session with pre-recorded content, and the participants can chat as they watch the session.

Sponsorship Tool
SocioEvents allows you to link your partners' websites, display their contact information, and attach relevant documents to their profiles. You are also able to display an overview of your event partners by giving each sponsor a designated block that uniquely represents their brand.

Event Agenda
SocioEvents offers a digital agenda where your attendees can see the whole event schedule. You can enable your attendees to create their own agenda by adding sessions. Their agenda can be exported to iCalendar, Google Calendar, and other calendar providers. You can link speakers to your agenda, exhibitions to your map, and documents to your speakers.

Event Data & Analytics
You can see which sessions had the most views and how many attendees watched throughout your session to see engagement and drop-off levels. SocioEvents also includes an analysis of live event game metrics, including the number of challenges, active participants, total points, and average points per user.

Audience Engagement
SocioEvents allows your participants to engage with you. The session chat, Q&A, polling, and gamification tools will increase event engagement.
Socio-Webex Events Pricing
Unfortunately, SocioEvents does not provide its pricing plans on its website. You need to request the price on their website to get the right information. Their pricing depends on variables like the number of attendees, whether you want to create one or multiple events, and if you need add-on modules or professional services. Quotes will include discounts for bundling multiple add-ons or multi-year contracts. They also offer discounts for nonprofits.
Socio-Webex Events Reviews
SocioEvents has good ratings overall on Capterra. Users are quite satisfied with the easy-to-use interface, customer service, and features they offer. Let's see what the pros and cons of the software are based on the reviews: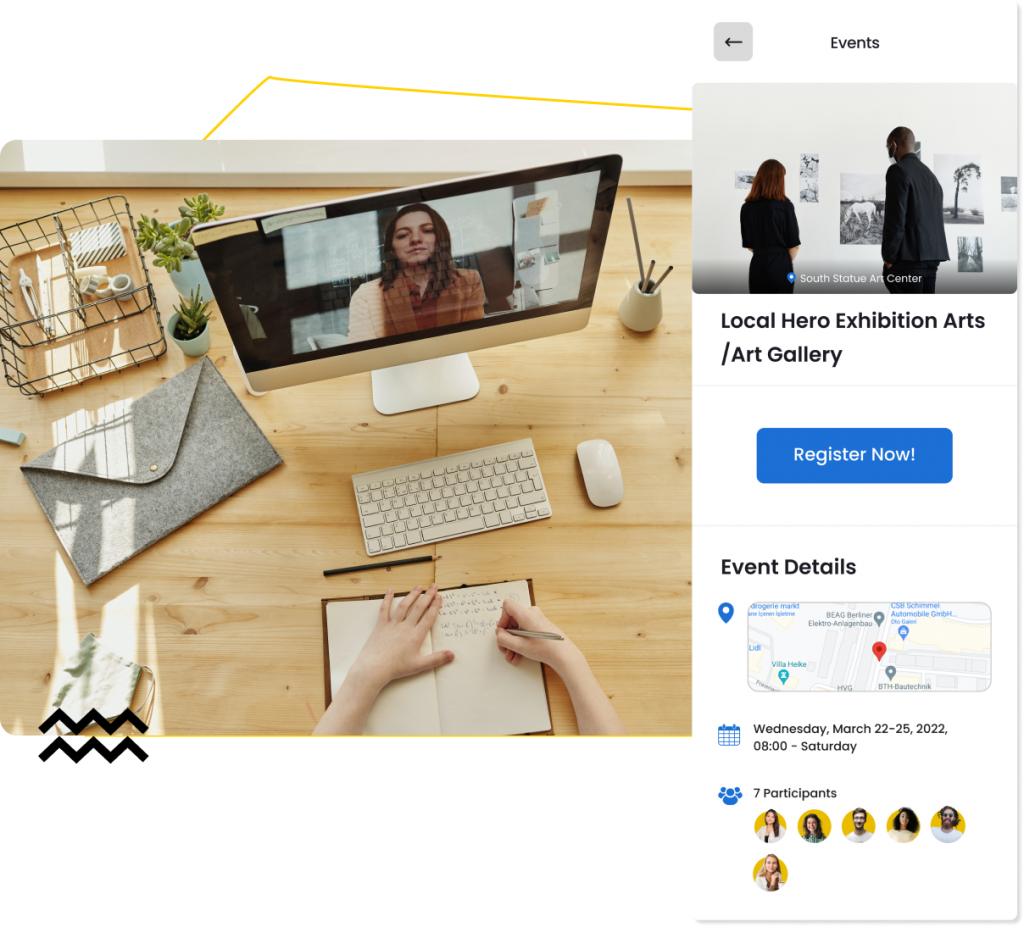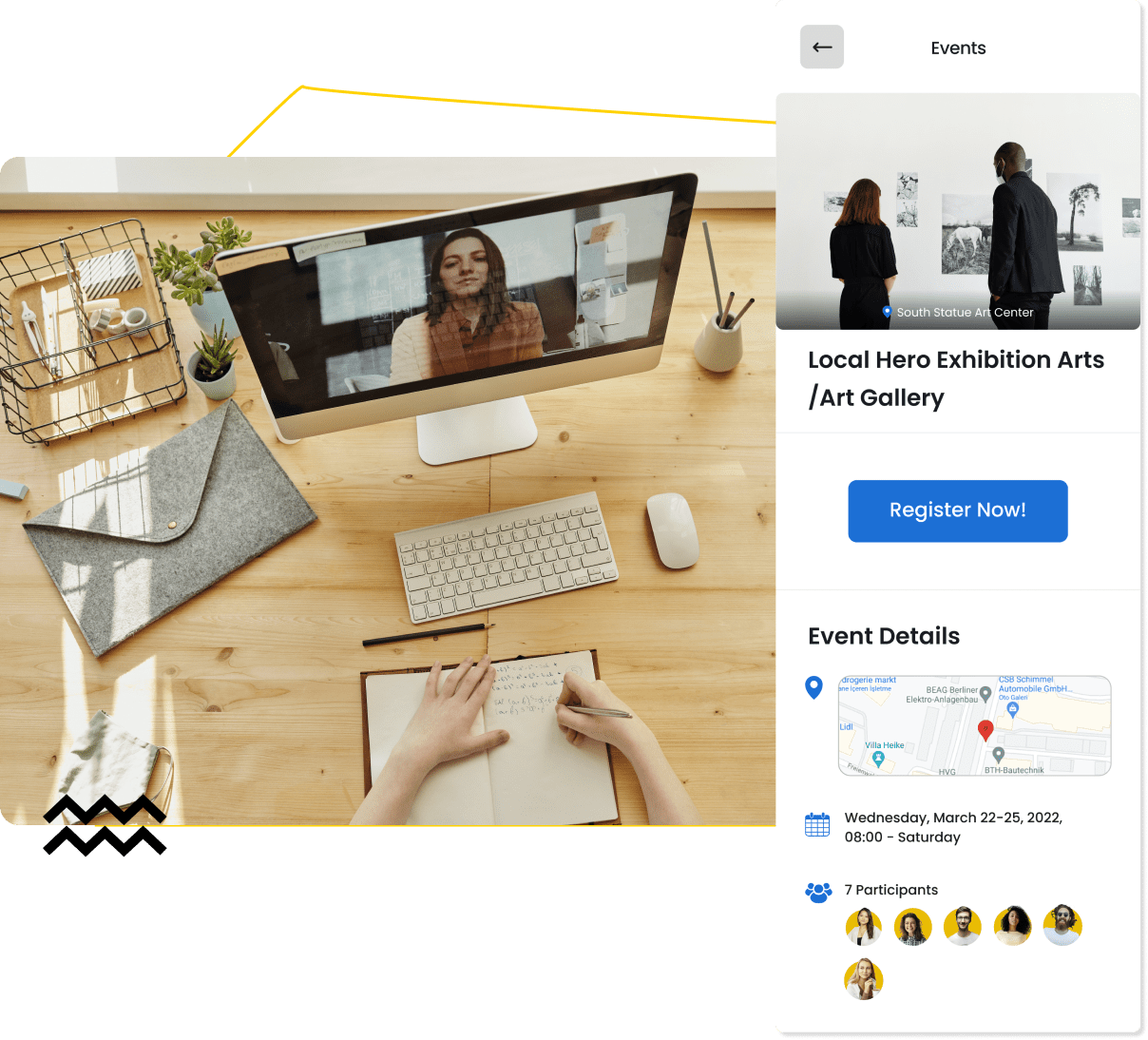 Raklet allows you to create unlimited events with stand-alone event pages. Set different descriptions, dates, photos, and much more to customize each of them. Sell tickets and collect payments with ease. Engage your event participants and promote your face-to-face and online events. Moreover, your members can check-in your events by using their highly customizable digital membership cards. Just simply scan their barcodes or QR codes to check-in.
Sell tickets or make your events free. You can create ticketed or free-to-attend events. Make them available only to your contacts, or make them public. Sell tickets, give them away for free to track attendance, and limit the number of sales. You are all in control.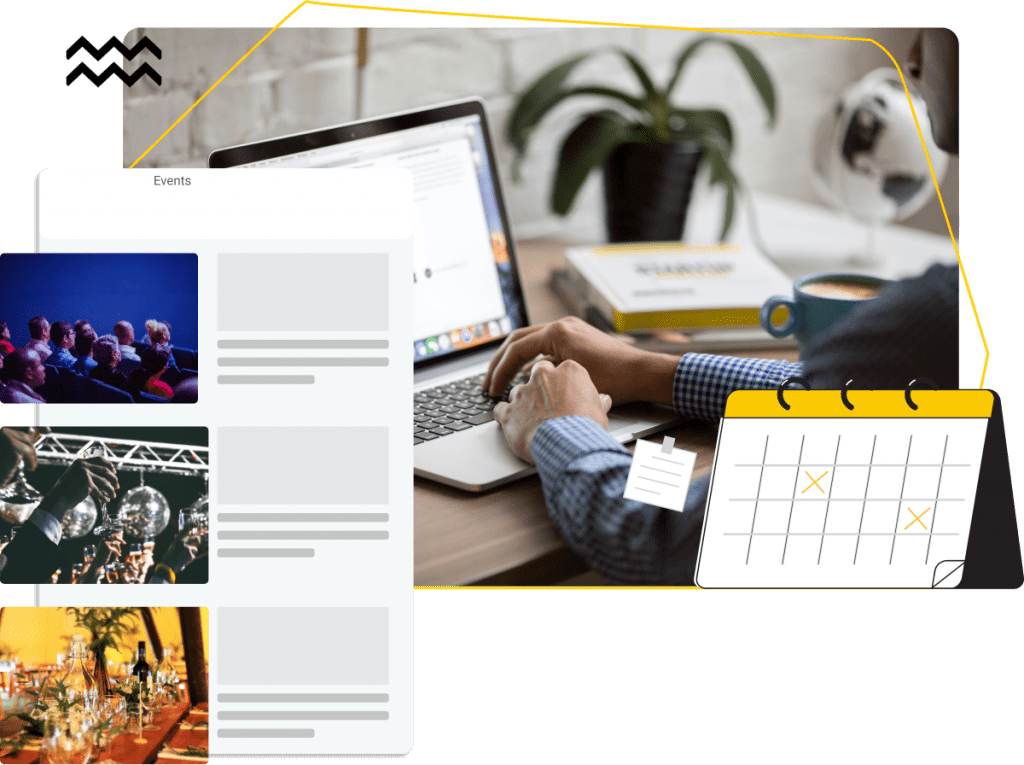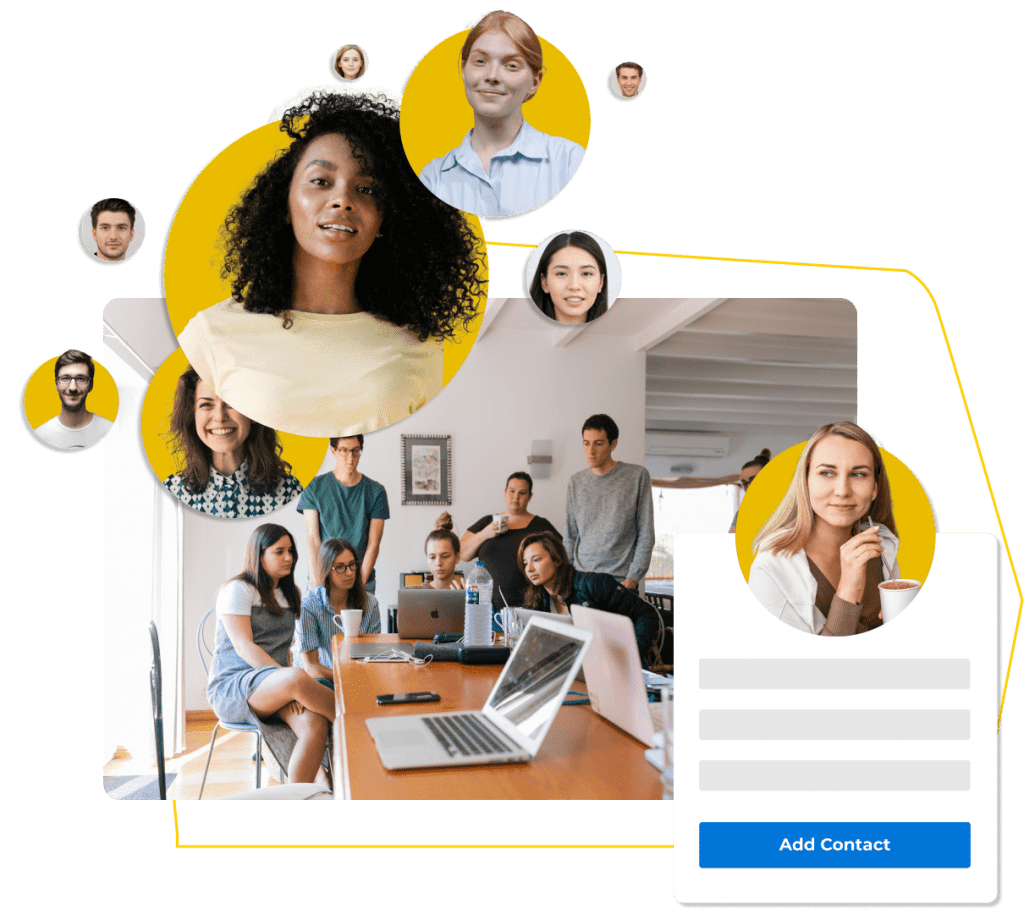 Raklet offers a powerful CRM to better manage event attendees. Create, import, and export contacts with a few clicks. Your attendees will instantly become new contacts on your platform so that you can organize them and communicate easier. Build a strong database to track attendance information.
Raklet allows you to create custom and detailed reports. You can easily conduct analysis in our safe database and go through extensive reports. Organize events strategically by focusing on what you can do better.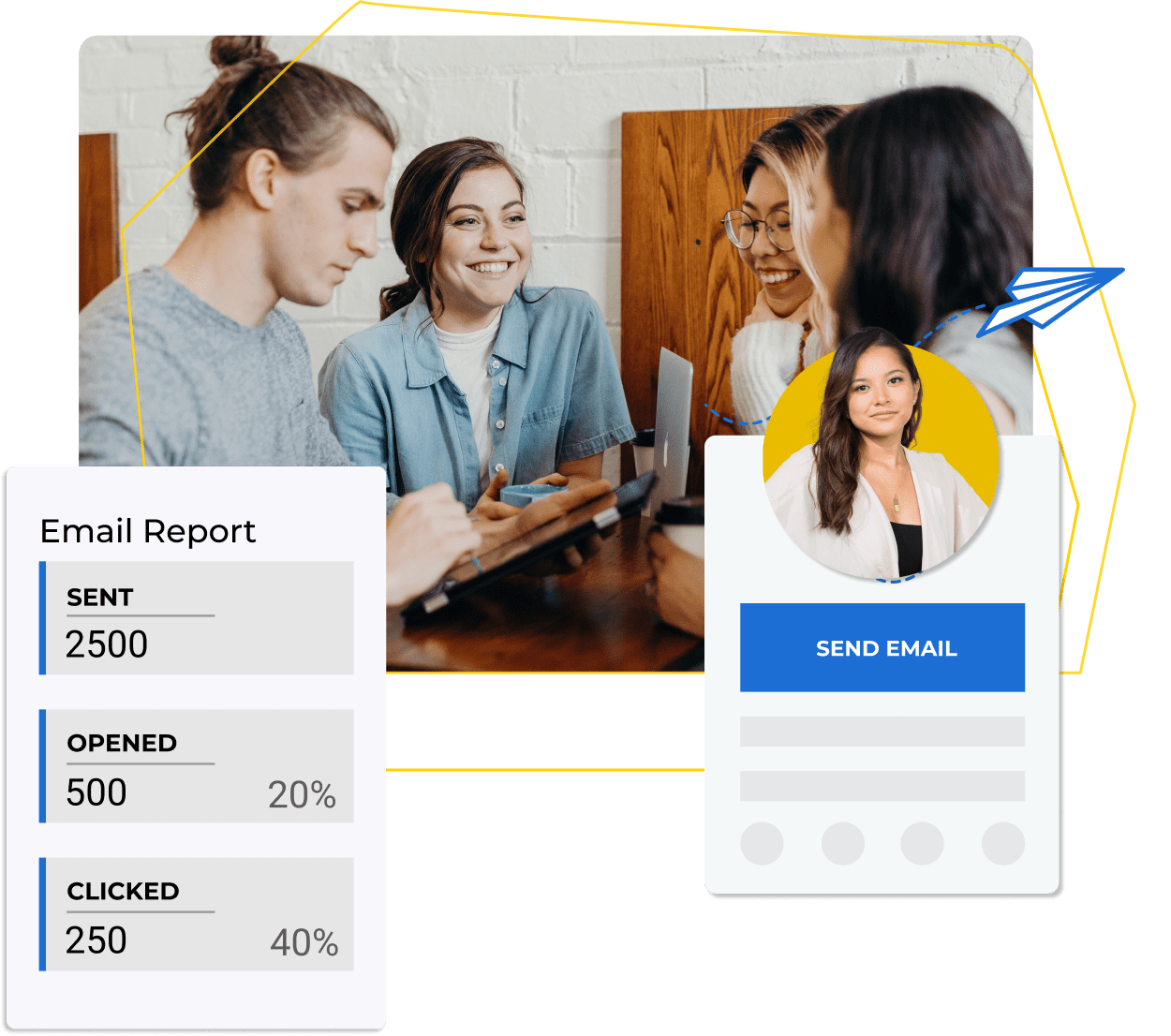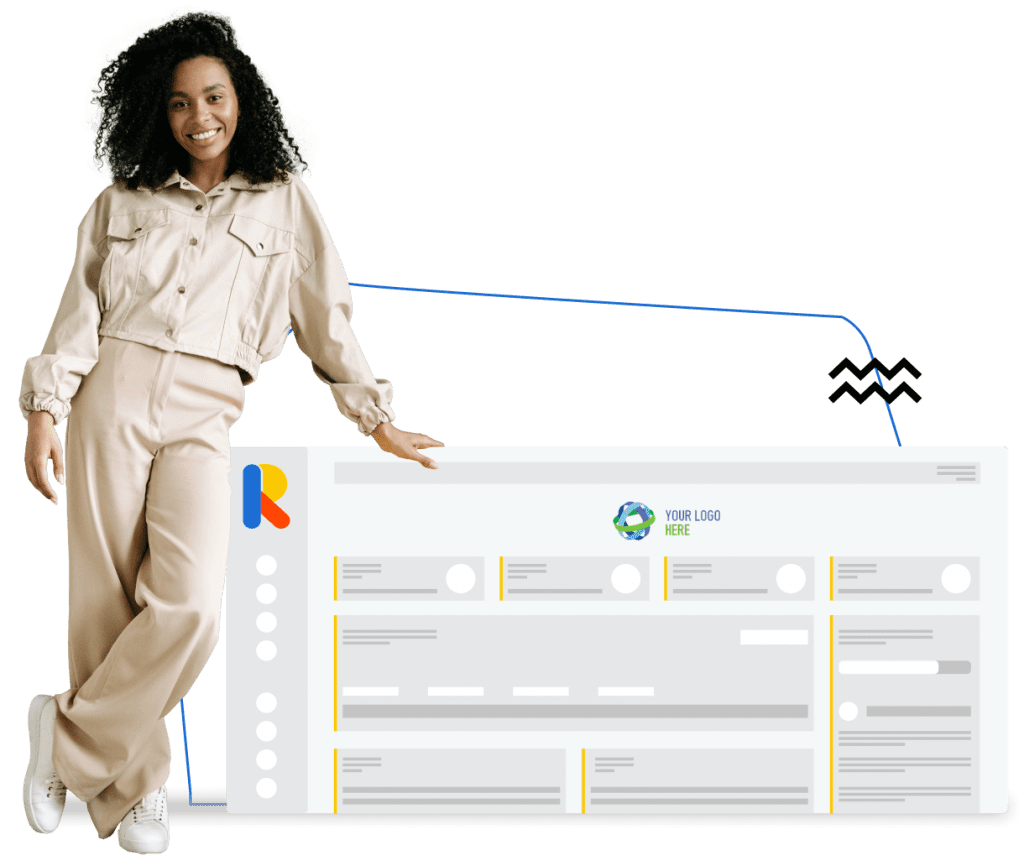 With Raklet you can create pages, allow attendees to socialize, or fundraise for your events. So, you can do more than simply creating events and selling tickets. Create discussion boards, sell membership plans with automated payments, send personalized newsletters and SMS, and have your social network where your attendees can chat. You've got full control and flexibility. Share pictures, videos, and other media files with your community members. This will help your organization to build trust by including a consumer platform in your online directory.
We have a transparent pricing policy. You can choose one of the pricing plans according to your needs. We also offer a 60-day free trial on annual billing so you can explore the features we offer. Besides, we offer a forever-free plan for up to 50 members with 1 admin. It has a straightforward pricing plan, no surprises! For more information, don't forget to visit our pricing page.
If you like to give it a try or ask us any questions you have, you can schedule your demo!
Raklet received 4.8/5 stars from more than 40 users in Capterra, which makes it one of the highest-rated membership management software among its competitors. Our clients are satisfied with our extensive and versatile features, integrations, user-friendly interface, and extensive customization options.
You can also go through GetApp, G2, and SourceForge to see what our customers will tell you!

How is Raklet better than Socio-Webex Events?
You can see the comparison below:
Free or starts from $49/mo
Don't listen to us, listen to what our clients say

Good membership software! I really liked the support responsiveness. They are on the ball, listen to your comments and try to integrate if the comment can bring value to their product.
Powerful event management software! Raklet's web and mobile apps makes it really easy for us. We create tickets for public and members-only, offer coupons to promote our events and check-in guests onsite.
I am satisfied. We manage the administration and communication of our associations thousands of members. Support team is really kind and help us solve problems quickly through chat or video call. We sell tickets and also crowdfund on the platform.
We publish digital cards for our members on Raklet. They can benefit from the perks simply by using mobile app or adding their cards to mobile wallets. Highly recommended.
As we were about to spend thousands to develop membership software, we discovered Raklet and saved. Raklet has a lean and well thought architecture that provides you the most important features you need for membership management. It looks familiar from day 1, easy to use without extensive training.
Looking for other event software alternatives?
Create your account.
It's free for as long as you need.
Start for free & upgrade only if you need. Card not required.