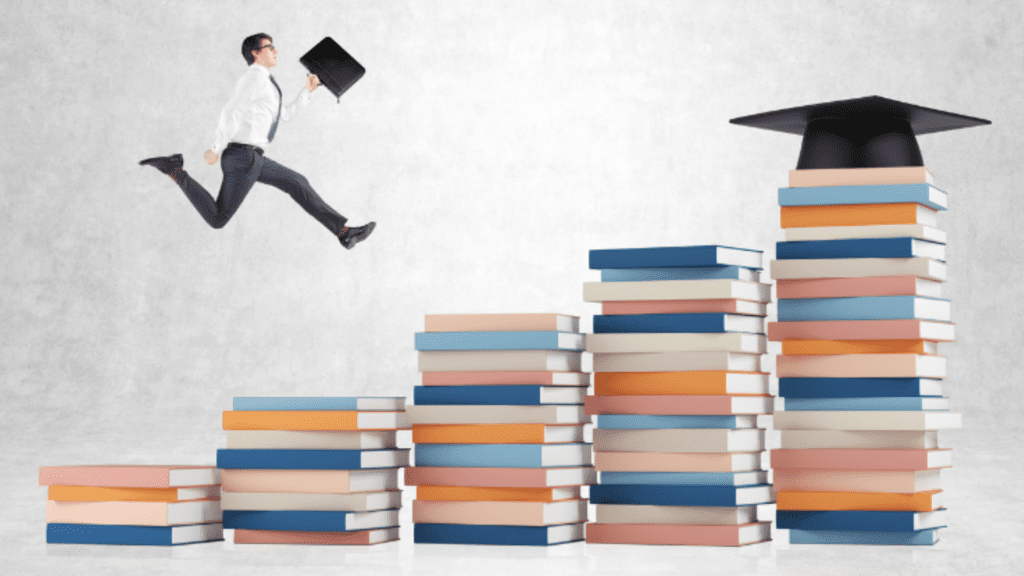 As an alumni organization, you understand the importance of building community among students, professors, and staff. Your institution's work continues beyond graduation. Alumni can help current students and the school locate resources, connections, and help. To maximize alumni benefits, you need good alumni management. To be relevant and engaged with alumni, alumni groups must adapt to a rapidly changing world.
Knowing your audience and trends is crucial to managing alumni to personalize alumni interactions, you must know your audience. Staying on top of industry trends can help alumni organizations communicate with their members. So, in this blog post, we will talk about trends that you can keep up with in a changing world.
Audience Segmentation of Alumni Organizations
Alumni management requires audience segmentation. You can tailor programs to each subgroup by grouping graduates by their interests and goals. You can segment your alumni database by year, area, or industry. You may now target certain groups of graduates with invites and communications that are more likely to grab their attention, which may increase event attendance or donations. Data-driven audience segmentation allows you to communicate more effectively and engage more individuals.
The Importance of Segmenting Alumni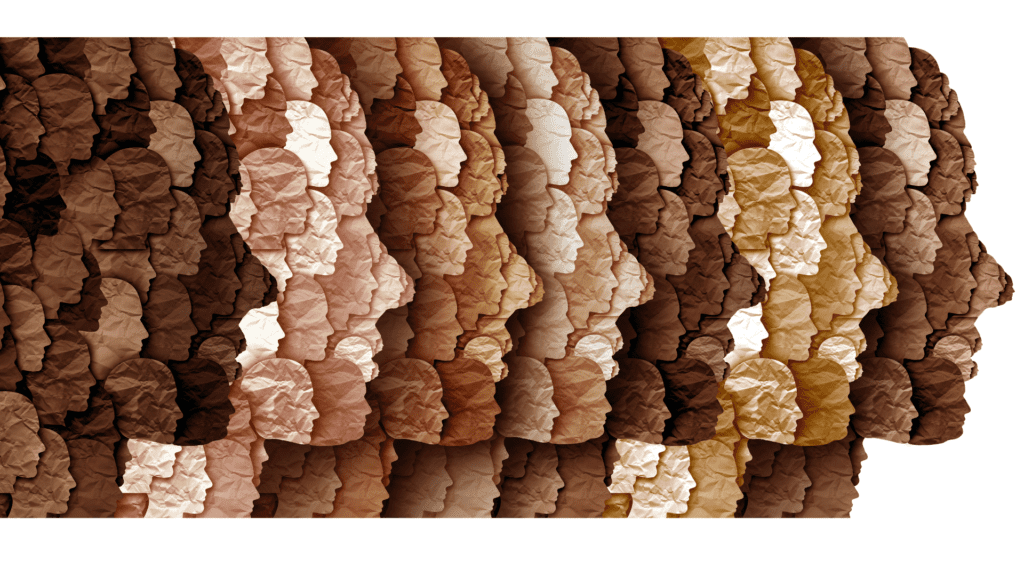 Segmenting your alumni community is important for creating effective alumni engagement tactics. Alumni associations must acknowledge that members have varied origins, goals, and interests. Dividing alumni into categories to tailor communication will increase your chances of engaging them. Graduation year, location, major, and extracurriculars might divide your alumni community. This allows you to tailor your messaging to each segment. Segmentation helps alumni groups use their resources more efficiently and makes managing a large alumni network easier. Segmentation helps alumni groups connect with their alumni, making them more involved and financially supportive. For instance, Mailchimp found that segmented targets performed 14.31% better than unsegmented targets. So we can say that simple segmentation yields faster and higher results.
Strategies for Segmenting Alumni Subcategories
Digital trends are hard to follow. Alumni organizations should adjust to new alumni engagement trends. According to Elliance's graphics, alumni giving rates go down when alumni organizations don't use the new trends. Alumni organizations could improve audience segmentation to avert this decline. The segmentation tactics in the rest of the blog post can help you improve alumni segmentation and engagement.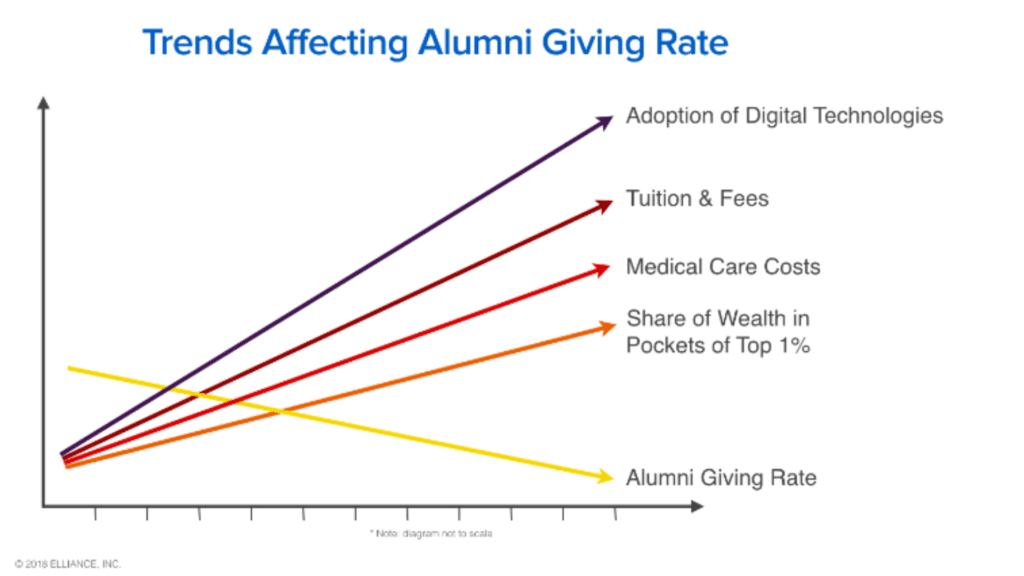 Here are some examples of segmentation criteria that alumni organizations can use:
Demographic segmentation
This requires categorizing alumni by age, gender, area, and field of study. You can customize your communications by segmenting alumni by demographics. For example, you can categorize alumni in a given place of a local networking event or recent graduates of job development alternatives.
Behavioral segmentation
Event attendance, volunteerism, and financial contributions are considered in this segmentation. Alumni clubs can customize member communications and activities with this information. By offering extra opportunities to donate, you can target alumni who have attended many events but never donated.
Interest-based segmentation
Extracurricular engagement and professional goals will divide the alumni. This segmentation allows alumni groups to customize content for certain groups. Alumni who majored in business can be invited to a seminar on starting a business, or those who were active in a student group can be invited to a reunion.
Communication channel segmentation
Alumni can be categorized by contact method, social media participation, and email volume. By understanding alumni and their information preferences, organizations can strengthen their communication with the group. If you know alumni who are active on social media, you can communicate with them there. We would like to give you another useful information, according to VAESE, alumni organizations believe they must update the technology solutions offered to engage alumni.
Best Practices For Using Segmentation
Segmentation and customized communication help alumni groups interact. You can segment your alumni messages by age, gender, career, area of interest, and preferred form of contact. We will show you how to achieve the best segmentation in four simple steps.
Here are four best practices for using segmentation to personalize communication and drive engagement:
Start with a clear understanding of your goals and objectives
Use data to inform your segmentation strategy
Create messaging that is tailored to each segment
Use multiple channels to reach each segment
Alumni Engagement Strategies
Strong relationships between alumni and their former schools can only be built and managed through active alumni engagement methods. Alumni can stay in touch with one another and the school in innovative ways when technology is used to its full potential and significant possibilities for interaction are made available. Creating a strong network of graduates can boost participation, giving, and loyalty to the school. In this part, we'll talk about the most effective ways to keep alumni involved and build a strong sense of community among them.
Overview of Effective Alumni Engagement Strategies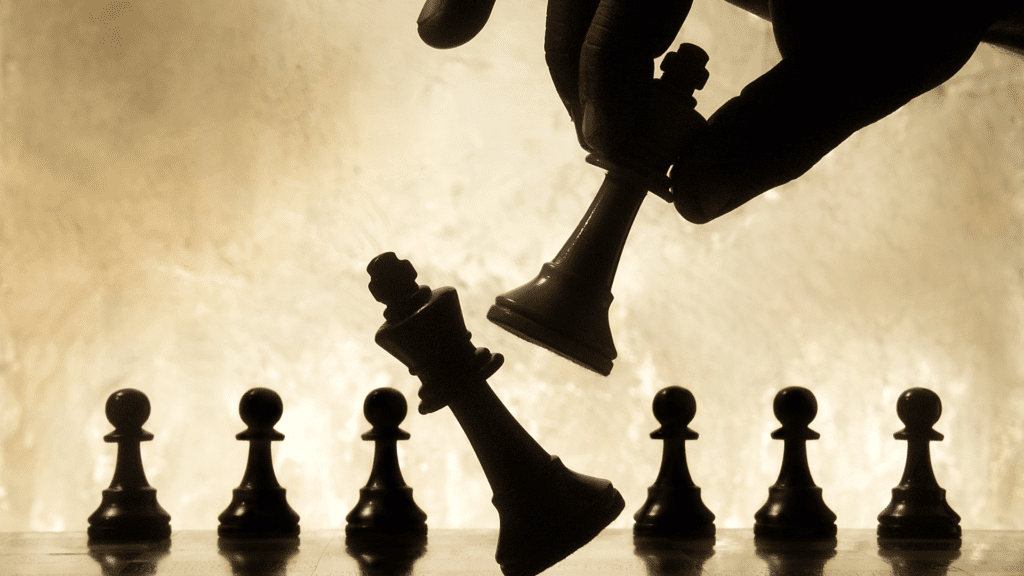 Successful alumni involvement is important to building and sustaining alumni-alma mater ties. We'll discuss how to engage alumni through technology, meaningful involvement opportunities, and a strong alumni network. We'll also discuss segmentation, personalized communication, and measuring engagement in developing an alumni network where people feel connected and driven to help their alma mater. These techniques can deepen the alma mater-alumni relationship by encouraging participation and loyalty.
Here's an overview of some of the effective alumni engagement strategies that you will find in detail:
Using digital means of interaction with former students
Facilitating meaningful participation through initiatives like mentoring and professional networking
Creating a vibrant network of graduates through in-person gatherings, virtual networks, and other means
A method of communicating with alumni that take into account their unique characteristics and preferences
Keeping in touch with former students in a way that makes them feel like they still have a place at the university
Maintaining success through monitoring participation and making necessary adjustments.
Best Practices for Building and Sustaining Alumni Engagement
Successful alumni groups must focus on increasing and retaining alumni participation. Establishing a sense of belonging, making real connections, and offering tangible benefits to graduates can do this. For example, social media and online forums can also help former students and professors rekindle a sense of community.
Maintaining contact with alumni is crucial. Informing former members of the group's growth and involvement opportunities is vital. Newsletters, social media, and customized emails reach alumni the best. Also, alumni ideas should be considered for planning future events.
Here are some creative strategies for building and sustaining alumni engagement:
Set up mentoring programs that bring together past and current students.
Host online meetings that graduate from all over the world can join.
Offer graduates special discounts or perks at participating businesses
Give former students a chance to give back to their communities by helping and raising money.
Introduce programs to celebrate former employees' achievements and work for the company.
Use video and other forms of multimedia to show what the group does and what its members and former members have achieved.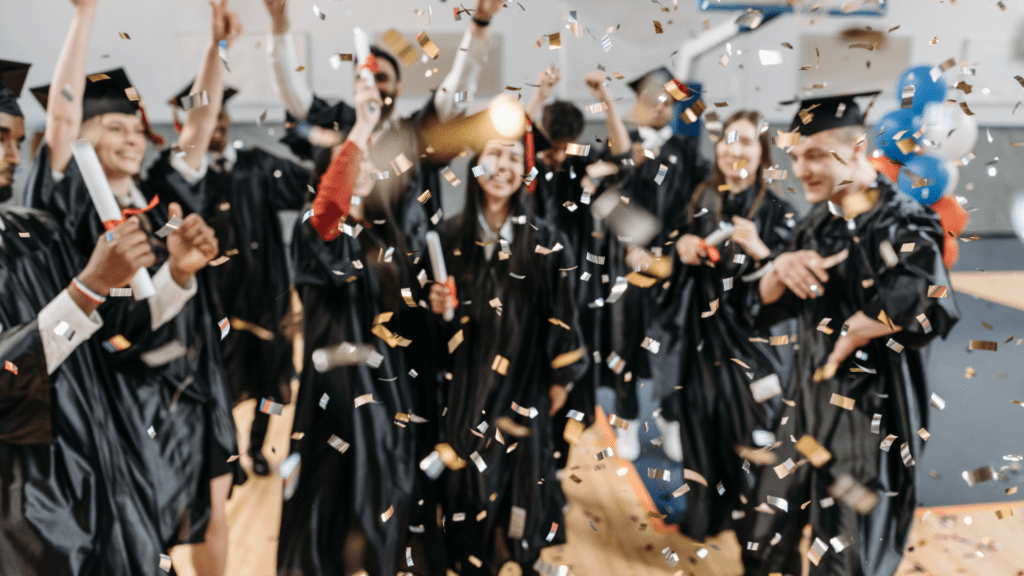 Raklet is happy to empower MCN (Millennium Campus Network) in alumni engagement and management. Together, we change the way MCN stays in touch with its alumni organization, which leads to amazing results. MCN's alumni management is easy and effective because our software is easy to use and has many different functions.
Raklet gives MCN complete tools that include everything from keeping an up-to-date list of alumni to planning efficient events and workshops. Our secure lines of communication let us send targeted email campaigns, announcements, and personalized messages to alumni, which helps us keep in touch with them and build strong relationships.
With Raklet's tracking and reporting features, MCN can learn a lot about how engaged people are and how many people show up to events. MCN can make choices based on data, customize strategies, and measure how well initiatives are working. Raklet gives MCN the tools it needs to do well in the changing world of alumni involvement.
We're happy to be a part of MCN's journey and help shape the future of alumni management. Raklet is still committed to helping MCN achieve its goals and giving its alumni organization more power. With Raklet, MCN's success has no limits, and we're happy to see its successful alumni network keep growing.
Social Media Strategies for Alumni Organizations
Social media has become an integral part of our lives, and it has also revolutionized the way alumni organizations connect with their former students. Alumni can be contacted and kept in touch with regular posts and comments on social media. However, it can be difficult to determine which social media platforms are best for your organization due to the numerous options. When deciding which channels to focus on, research your target demographic and learn what they like. This section lists some of the most effective social media channels for maintaining and expanding your network of alumni.
LinkedIn
LinkedIn is a social networking platform for professionals that allows users to reconnect with old friends and colleagues. University alums can network with one another and learn about new employment opportunities and industry developments by joining the university's LinkedIn community. LinkedIn is a great way for alumni to connect with other alumni and build their professional network. To help you understand the importance of social media strategies, we would like to say LinkedIn is the third most important social media site, as ranked by alumni respondents.
Facebook
Alumni can be reached on an individual basis using Facebook. Join the university's alumni Facebook community to stay up-to-date and reminisce with fellow graduates. Facebook is also a fantastic place to publicize alumni gatherings and solicit donations.
Valued Info: According to Academic Impressions' analysis, 78 out of 105 alumni organizations have invested in Facebook Advertising. 48 out of 78 respondents whose departments have invested in social media advertising said that advertising was a worthwhile investment.
Twitter
Twitter is a quick way for alumni groups to instantly communicate and share information about events, news, and updates. Twitter is a fantastic platform for informal, conversational communication with former students. Twitter provides a platform for alumni to engage with the organization's content by posting questions, comments, and suggestions.In fact, according to alumni organizations, sharing an average of 4 Twitter posts a day is a worthwhile investment.
Five Trends for Alumni Organizations in 2023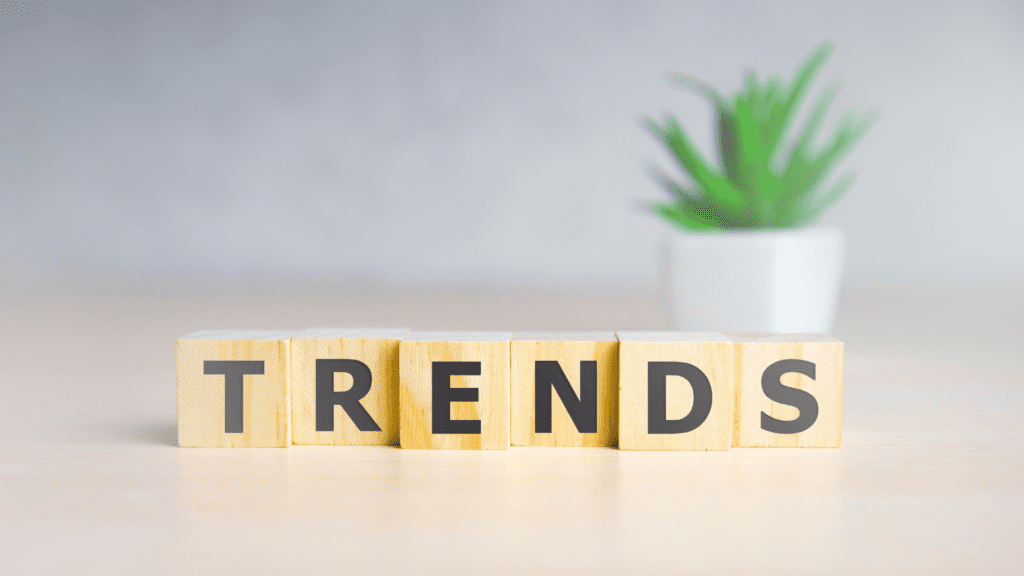 The importance of alumni associations in fostering and sustaining alumni ties to an institution is crucial. Because of the dynamic nature of higher education and the rapid pace of technological development, alumni associations are continually adapting to better serve their members. In this section, we'll discuss five major developments that alumni groups should factor into their long-term strategies. Extensive investigation of the existing landscape of alumni and developing practices has led to the identification of these tendencies.
Trend 1: Personalization of Communication
The importance of personalized communication
Organizations that work with alumni should put a high priority on personalized contact because it helps them connect with former members by speaking directly to their interests and needs. Adding a personal touch to interactions with graduates shows that the company cares about them as people, which can increase engagement and strengthen ties. Personalization can also increase the rate at which people respond to emails and other forms of contact, since alumni are more likely to respond to messages that are directly related to their interests.
According to each age group and graduation year, different trends and requests may have been made. However, since the year is 2023, you should keep up with the lives of your new graduates and graduates who follow the trends. 73% of millennials and Generation Z want organizations to have a more genuine relationship with them. From this point of view, let's emphasize the importance of personalized communication once again.
Strategies for segmenting alumni organizations
If you want to get the most out of your alumni group, you might consider segmenting it into subgroups based on factors like class year, geography, interests, and professional background, among others. Instead of blasting out generic messages to all of their members, alumni groups can send personalized messages to certain subsets via segmentation. Differentiating alumni groups can be done in a few different ways.
Geographic segmentation: Alumni can be divided into groups based on their city, state, or country of residence according to geographic segmentation. The organization can then notify people in those areas about upcoming events or new opportunities.
Class year segmentation: By dividing alumni by the year of graduation, the organization can target them with messages that are more relevant to where they are in their lives right now.
Interest-based segmentation: Alumni can be divided into subgroups based on their passions, such as sports, the arts, or charity work. The organization can then contact the alumni about relevant events or opportunities.
Career field segmentation: Alumni can be categorized according to their chosen line of work, allowing the organization to notify them of relevant events and opportunities in their chosen profession.
Tools for automation and personalization of communication
Several tools and technologies are available to alumni organizations to automate and personalize their communication with alumni. These tools include:
Marketing automation software: Organizations can automate their email marketing campaigns using marketing automation software, sending out customized communications based on the actions of their alumni.
Email marketing platforms: Email marketing platforms enable businesses to communicate with their alumni in a more personal way by sending them customized emails, monitoring their recipients' engagement with the emails they receive, and dividing their email lists into distinct groups based on factors like location and area of interest.
Customer relationship management (CRM) systems: Information about an organization's alums, such as their contact details, areas of interest, and past participation, can be stored and managed in a CRM system. This information can be used to send alumni more relevant and timely messages.
Trend 2: Data-Driven Decision Making
Role of data in alumni engagement and development
The use of data is essential for alumni engagement and growth. Alumni groups can learn a lot about their members' habits and interests from the data they gather and analyze, such as how often they attend events, how much money they provide, and how active they are on social media. This information can be utilized to improve communication and engagement initiatives to better serve alumni. Information can also be used to guide fundraising and donor cultivation strategies for development projects.
Analytics tools for tracking engagement and identifying opportunities
Alumni groups can analyze engagement and progress with analytics tools. Social media analytics tools like Facebook Insights and Twitter Analytics can help firms assess their social media performance. MailChimp and Constant Contact offer analytics to help marketers track and improve their email campaigns. Event management analytics tools like Eventbrite and Cvent may track attendance, ticket sales, and attendee demographics to help companies evaluate event success and improve their tactics. Analytics technologies help alumni groups tailor engagement and development efforts using data-driven insights.
Social media analytics: Tools like Facebook Insights and Twitter Analytics may help alumni groups monitor their social media performance by supplying data on engagement indicators like likes, shares, and comments.
Email marketing analytics: The analytics provided by email marketing platforms like MailChimp and Constant Contact allow alumni organizations to monitor the performance of their email campaigns and make adjustments as necessary.
Event management analytics: Software like Eventbrite and Cvent may help alumni groups monitor event success by providing information on attendance, ticket sales, and attendee demographics.
Strategies for leveraging data to make informed decisions
Start by knowing what information alumni groups need to collect, how it will be analyzed, and how it will affect the choices of the organization. Next, they need to make sure that their plans for employee growth and involvement are in line with the company's goals. After setting goals, analytics software can collect and analyze the data. Lastly, they should use the results of the data analysis to improve their engagement and growth efforts as well as the decisions they make.
Define goals: To get the most out of your data collection and analysis efforts, it's vital to first identify your organization's goals.
Collect relevant data: The key to making educated decisions is collecting data that is relevant to the organization's aims.
Analyze data effectively: Collecting data is just the first step; proper analysis is required to draw useful conclusions.
Take action: Act on the findings of the analysis by putting into place tactics to boost alumni involvement and fundraising.
Trend 3: Virtual and Hybrid Events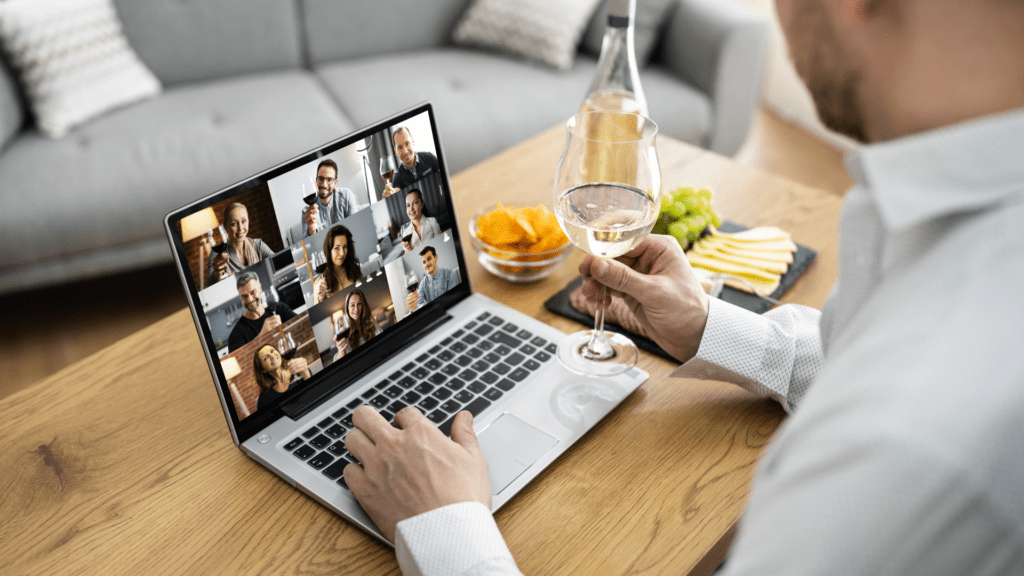 Rise of virtual and hybrid events in alumni engagement
Alumni engagement using virtual and hybrid events has increased since the COVID-19 epidemic. Hybrid events mix in-person and online elements, while virtual events take place exclusively online. More cost-effective than holding meetings in person, these gatherings allow alumni groups to stay in touch with members no matter where they may be. More than just individuals who were able to physically attend can benefit from virtual and hybrid events because their recordings can be made publicly available online.
Tips for creating engaging virtual and hybrid events
Alumni organizations should think about a few things to make their virtual and hybrid gatherings interesting and successful. The first step is to create a compelling show by booking interesting guests with timely themes. The guests should be encouraged to participate and network through the use of interactive components like surveys and breakout sessions. In addition, they need to make the most of the tools and resources at their disposal to ensure that the event runs smoothly for all participants.
Best practices for virtual event technology and platforms
Best practices for selecting and deploying technology and platforms are essential for alumni organizations to host a successful virtual or hybrid event. They need to find a system that works for their event's intended purpose and target demographic and check that it has all the features and capabilities they'll need. In addition to making sure the technology works in advance of the event, they should also give participants detailed instructions on how to access and use the platform. Finally, they need a backup plan in case of any technical difficulties or other hiccups during the event.
Trend 4: Diversity, Equity, and Inclusion
The importance of DEI in alumni engagement and development
Factors of diversity, equality, and inclusion (DEI) are essential to effective alumni engagement and growth. When it comes to creating a sense of community and belonging among a wide range of alums, DEI is not just the right thing to do; it's a strategic necessity for alumni groups. By placing a premium on DEI, alumni groups can design engagement and development activities that are more representative of alumni's diverse needs and experiences.
The importance of DEI in creating a community among all graduates cannot be overstated.
DEI should be a top priority for all alumni groups.
When it comes to alumni involvement and growth, DEI isn't just about doing the right thing; it's also about making sure that all alumni's needs and opinions are taken into account.
From this point of view, we think that one of AGN's research can help you or give an idea about DEI. According to the AGN's ongoing research on industry trends and best practices, 53% of advancement professionals believe there's room for improvement regarding annual giving and alumni relations team collaboration.
Strategies for promoting DEI in alumni programs and initiatives
There are a number of strategies that alumni organizations can use to support DEI through their programming and activities for alumni. To begin, they need to make sure that their top-level administration accurately reflects the demographics of its alumni. Second, they need to seek out and interact with members of marginalized alumni groups, such as those who are of a different color or ethnicity, gender, sexual orientation, ability, or socioeconomic background. Finally, they should evaluate and redesign their programs using DEI principles so that all graduates can take pride in their alma mater.
Make sure the organization's management and staff are as diverse as its alumni.
Make an effort to connect with and hear from graduates who may feel marginalized for a variety of reasons, such as their race, ethnicity, gender, sexual orientation, ability, or socioeconomic status.
Ensure that all graduates feel welcome and appreciated by incorporating DEI concepts into program planning and evaluation.
Best practices for creating an inclusive alumni community
To build a community for all alumni, alumni organizations should follow best practices that put equity and inclusion first. Some examples are making sure all graduates feel welcome, setting measurable goals for diversity and inclusion, and asking for input on how to improve the program. Furthermore, alumni organizations should prioritize intersectionality by recognizing the unique experiences and needs of alumni who belong to multiple underrepresented groups and by educating and raising awareness around DEI issues. Alumni organizations can better interact with and meet the needs of their members if they foster a welcoming and diverse alumni community.
Make sure all alumni can feel secure and at home in these areas.
Set up measurable targets for DEI.
Get input from former students about what they want and need.
Emphasize the importance of learning about and discussing DEI issues.
Alumni who identify with more than one excluded community should be given special attention by emphasizing their shared experiences and needs.
Trend 5: Giving Circles and Crowdfunding
Rise of giving circles and crowdfunding in alumni giving
Crowdfunding and other forms of giving circles have grown in popularity over the past few years, especially among younger alumni who may be more comfortable giving modest donations but still want to see their contributions have an impact. Crowdfunding enables individuals to make donations to a specific project or campaign, whereas giving circles include groups of people pooling their funds together to promote a specific cause or organization.
Strategies for creating successful giving circles and crowdfunding campaigns
The best giving circles and crowdfunding campaigns are planned and promoted using traditional and digital approaches. VIP treatment at events or thanks on the group's website and social media may attract donors. Alumni groups can recruit and keep significant donors with smart planning. Alumni groups can use the following strategies to organize a successful fundraising effort:
Find a project or cause that has a strong resonance among your alumni.
Create an effective strategy for reaching out to past members and keeping them engaged.
The campaign's performance can be gauged by setting measurable objectives and tracking their achievement.
Donors need to be kept abreast of the campaign's development in order to maintain their interest in and generosity toward the cause.
It is important to note that a sustaining or monthly donor who commits to regularly giving an organization a specific amount is much more likely to keep giving. Compare donor retention rates for first-time and multiyear donors in all sectors:
First-year offline only: %29
Multiyear offline only: %60
First year online only: %23
Multiyear online only: %64
Best practices for engaging alumni in giving initiatives
Alumni organizations can advertise giving opportunities and campaigns to alumni through a variety of communication channels, including email, social media, and targeted advertising, to increase alumni participation. Sharing success stories and testimonials from alumni and beneficiaries is another way they can demonstrate the impact of earlier gifts and the value of current support. More alumni will join and support alumni groups if they foster a culture of giving and show the positive effects of donations.
Create an environment where people feel good about giving back by expressing the results of alumni donations.
Make it easy for alumni to contribute in a variety of ways, such as through one-time payments, regular contributions, and even long-term plans.
Use online communities and tools to spread the word about fundraising drives and inspire individual contributions.
Alumni should be acknowledged and thanked in an appropriate manner.
Raklet – Alumni Engagement and Management
Raklet is an all-inclusive platform for managing and engaging with an organization's alumni network. Raklet provides an all-in-one solution for alumni groups to manage events, communications, and fundraising with a set of tools tailored to their needs.
Raklet's ability to centralize and simplify contact with alumni is a major selling point for the platform. The software lets businesses automate communications with graduates based on their preferences and actions, as well as build and send tailored emails and newsletters. This level of customization can help businesses boost participation and strengthen ties with their alumni.
Raklet isn't only a messaging platform; it also provides powerful event management features that may improve the planning and execution of virtual and hybrid conferences. Organizations may easily hold events and maintain global connections with alumni thanks to tools like tickets, registration, and live streaming. Raklet's built-in fundraising features also allow it to aid charitable groups in their fundraising efforts.
We would like to talk about our previous case study to show how strong alumni management and engagement are at Raklet.
The University of Auckland – Community Hub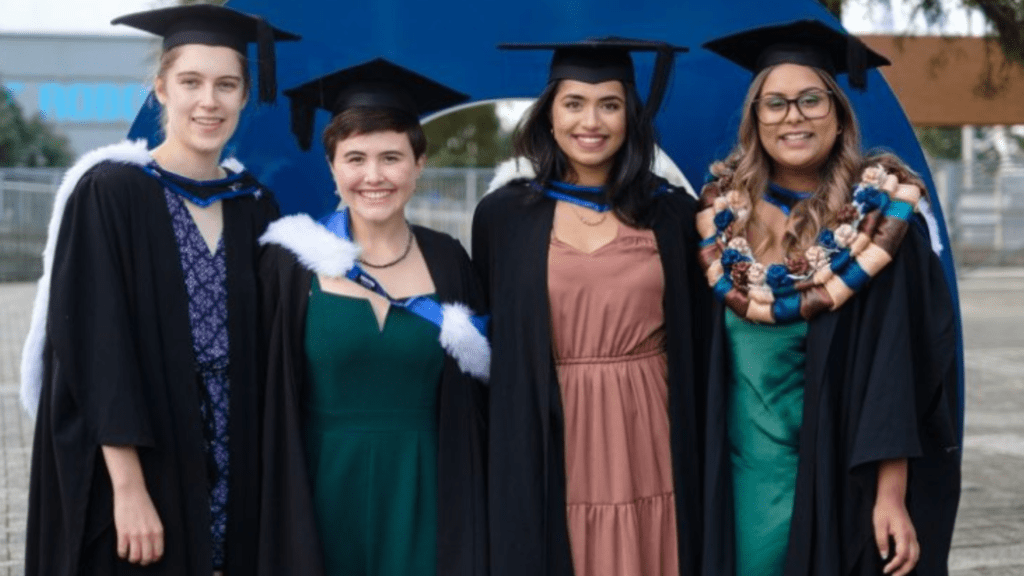 At Raklet, we are very proud of the fact that our alumni management and engagement tool helps educational institutions like the University of Auckland. As a result of our work together, Raklet's solutions have been put to good use in the university's Community Hub, and we're excited to show you the difference we've made.
Raklet stepped up when the University of Auckland needed a strong way to manage its alumni organization. We knew we could make a difference, so we set out to give people a great time. Our easy-to-use tool and wide range of features have completely changed how the university connects with its alumni and gets them involved.
Raklet's powerful alumni list makes it easy for the University of Auckland to keep a database of its alumni up to date. The well-known alumni of the university can easily network and work together thanks to their detailed profiles and contact information. Raklet's tools for managing events have made it easier to plan reunions, networking events, and workshops by making it easier to coordinate and keep track of attendees.
Raklet is happy to help the University of Auckland manage and connect with its alumni. Raklet is still dedicated to helping the University of Auckland reach its goal of building a strong alumni network that spans generations, even as we keep improving and adding to our platform.
Final Words on Alumni Trends
Alumni organizations need to monitor market developments closely to maintain strong ties with their alumni. Two major developments in recent years have helped organizations better connect with their alumni which are personalized communication and data-driven decision-making.
Important developments in areas such as virtual and hybrid events, diversity, equity, inclusion, giving circles, and crowdfunding have the potential to further strengthen alumni engagement and involvement. Because of the proliferation of internet resources, alumni groups may now reach out to their members from anywhere in the world, fostering a more welcoming and supportive community for all alumni.
We at Raklet recognize the significance of these developments and provide a whole alumni engagement platform that lets businesses make use of data insights, design targeted communications, and maintain relationships with former students online and offline.