One of the Best Springly Alternatives: Raklet
Looking for a Springly alternative? Raklet is here for you with its powerful CRM tools. If you are seeking a new solution, tune in to this article and learn all about an affordable Springly alternative, Raklet.
Community management can be a hassle without the necessary CRM tools. Keeping a manual record of the donors of your nonprofit manually takes a long time, and it can cause unexpected problems. Without a CRM software, every aspect of member management and donation collection requires extra steps. If you're looking to make these processes easier, you can now automate them with a membership management software like Raklet.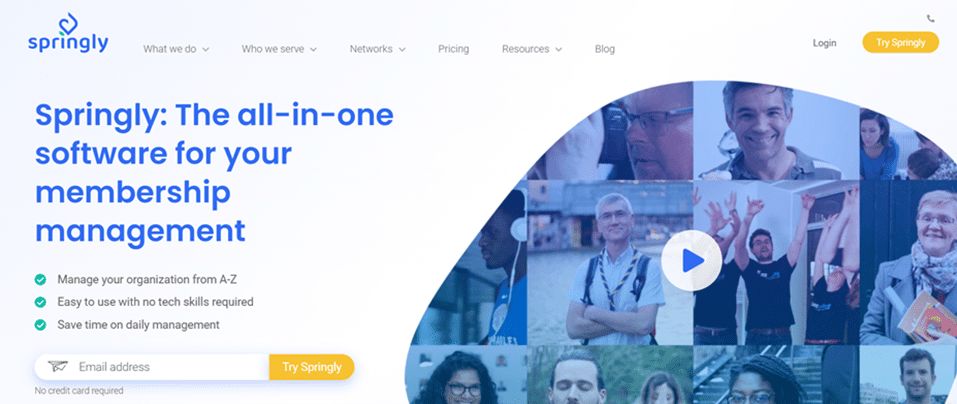 Springly is a membership management software for nonprofits. Springly was founded in 2011, and it automates many aspects of membership management with its CRM tools while facilitating other needs of nonprofits such as accounting, communication and selling event tickets.
Users report that Springly's automated processes are of big help, and it makes their job a lot easier, but it has features that could use some development such as website customization. Springly has its pros and cons just like any other tool; so now, let's look at what it offers and which aspects of it need improvement.
– CRM: Springly makes community management much easier with its CRM. It has features that allow you to make contact-specific searches and help you better understand your donors. You can organize your contacts to have a better overview of your community, and even merge or delete accounts to keep everything clean and simple.
Springly's CRM has many other helpful features such as importing or exporting excel data, creating connections between people, and creating profiles for nonprofit organizations, professional associations, or clubs.

– Accounting: Springly allows you to choose between two accounting options: Springly's full accounting suite, or a QuickBooks integration. You can easily export data from Springly's system into QuickBooks and get accounting support for every level. You can also activate different features as your nonprofit grows.

– Online events: You can hold events and sell tickets with Springly. Its CRM and finances update automatically after every purchase to give you the most recent data. It only takes a couple of minutes to create events and make them visible to your members.

– Communication: Springly has targeted messaging options you can use to build your email lists. You could also send customized newsletters and analyze the performance of your communications through Springly's CRM tools.
Springly has a free plan that allows up to 30 contacts, but payment provider fees of 2.9% + $0.30 per transaction apply.
Different plans of Springly have similar features, but the price increases with the number of contacts you want your plan to have. The $15 plan allows up to 100 contacts, and the price goes up to $149 for 2500 contacts. If you have a nonprofit organization that exceeds 5000 contacts, Springly offers to build a custom package for you, but there isn't an indicated price point for such situations on their website.
Springly's plans are relatively affordable, but it is possible to find cheaper equivalents on the market such as Raklet.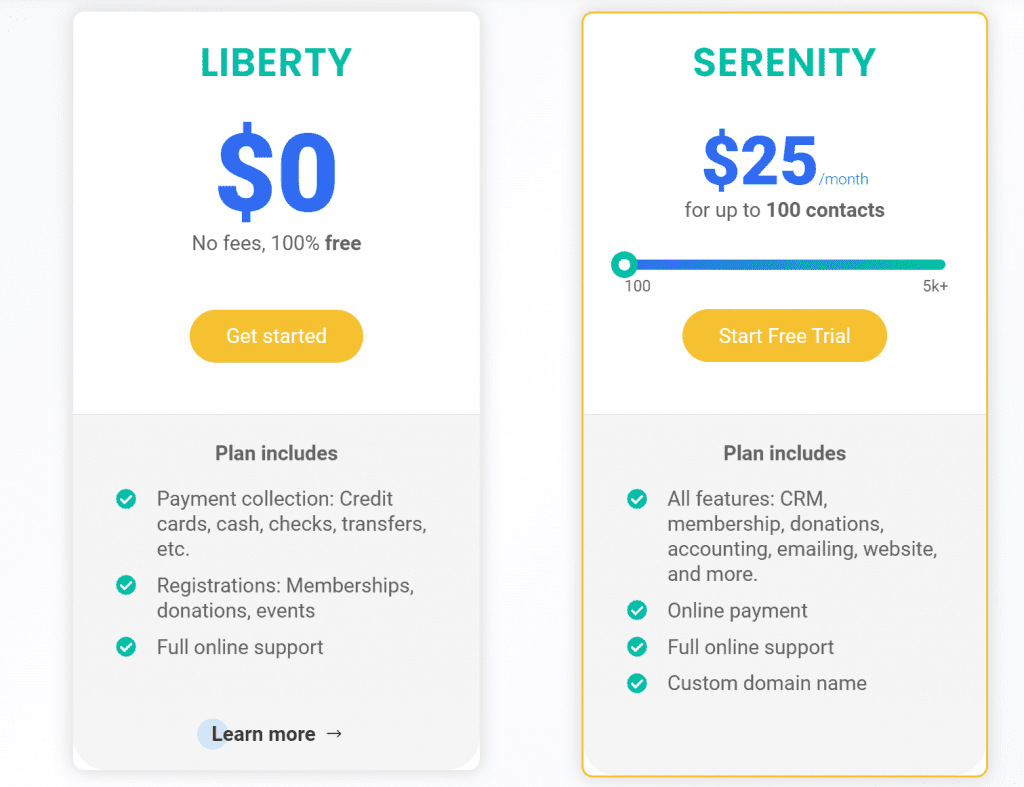 Springly has an overall of 4,7 stars on Capterra, which is a good rating. The Capterra reviews of Springly are generally positive, but there are a couple of common complaints. One general complaint is that the website part of Springly is not customizable enough, so users cannot edit their websites to exactly fit their needs.
Additionally, some users express that they could make good use of new features and integrations, but there are also a few comments mentioning it can become hard to manage many features and find what you're actually looking for through the abundance of options and buttons.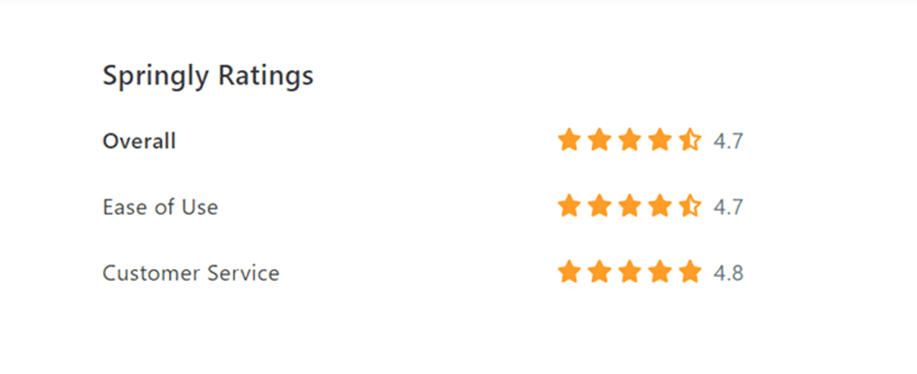 Raklet is a simple and easy member management software. With Raklet, you can Have your own all-in-one membership management platform and engage with your community in a meaningful way.
Raklet is different from its competitors with its in-house software engineers, great customer service with demo opportunities, live support chats, and affordable price point. Raklet has highly customizable features that you can shape to your needs along with a branded mobile application to help you stay connected to your community 24/7.
Now, let's take a look at some features of Raklet: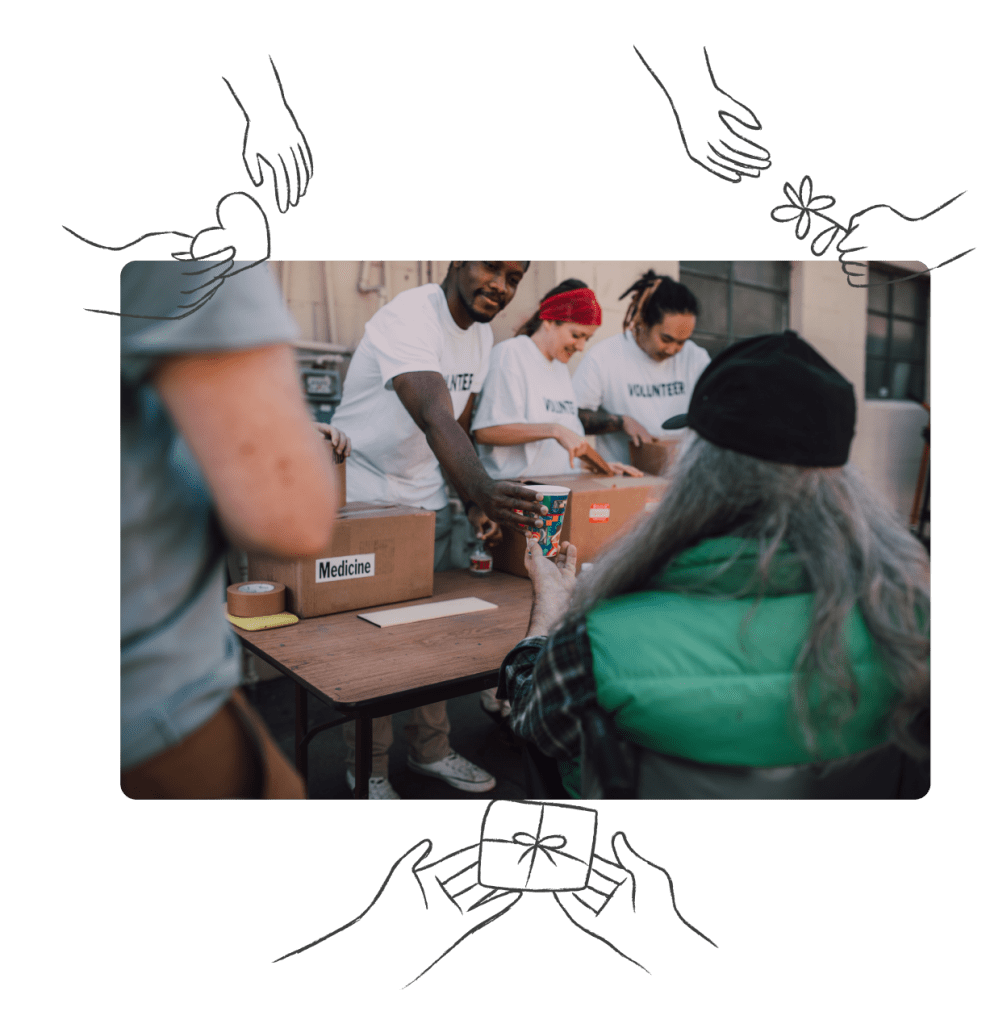 You can create individual fundraising pages for different project or causes. Using Raklet, it is very simple to set a goal and decide on your donors. You have the choice to accept member-only donations or open your fundraisers to the public. With data provided to you by Raklet, it is easier than ever to track your process and reach your fundraising goals.
ith Raklet, your community network will be stronger than ever. Create discussion boards where you can share member-exclusive content. Having special discussion boards and private messaging abilities will be a motivator for people to join you on your nonprofit journey while creating a warm environment for your members to engage with each other.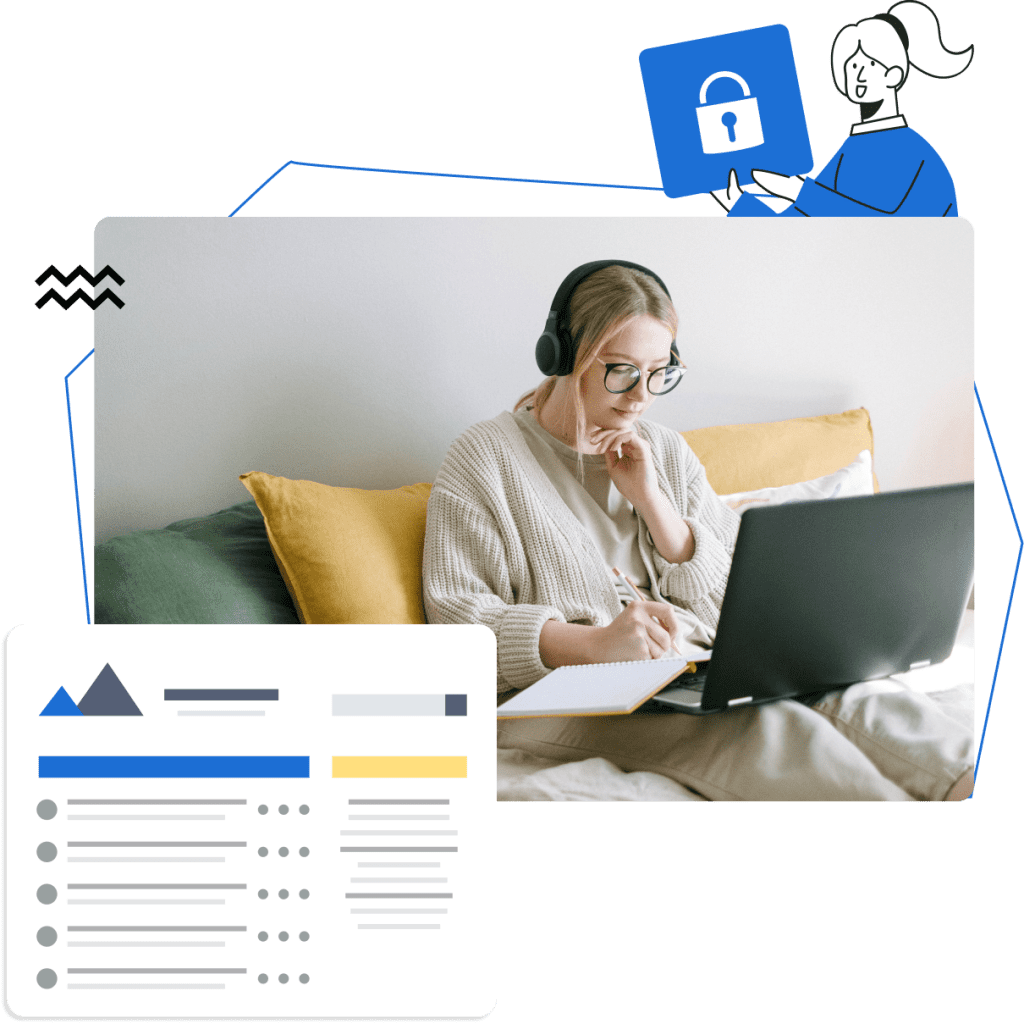 With Raklet's highly customizable membership forms, you will be able to collect any data you need from your donors. Automating your member admission with these forms will not only save you time but streamline the member management for you as well.
MANY COMMUNICATION OPTIONS
There are many ways to engage with your community using Raklet. CRM data analysis of Raklet makes your member outreach more effective than ever, and knowing which means to use for communication, Raklet enables you to inform your members in the most efficient way. It allows you to send personalized emails and SMS, arrange paid newsletters for specific groups, form discussion groups, create events and stay in touch with your community in the best way.
Raklet guarantees a simple&transparent pricing with no unpleasant surprises. Alongside a free plan, Raklet offers various options. If you need help with choosing a suitable plan for your community, you can always connect with a specialist and schedule a demo!
Unlike Springly's free plan which allows up to 30 contacts, Raklet's free plan allows up to 50. Not only the number of contacts, but the scope of your account's abilities also expands when you upgrade your Raklet plan. Raklet's plans are also more affordable compared to Springly. It charges only $49 for an account with 1000 contacts, when a similar plan costs $79 with Springly.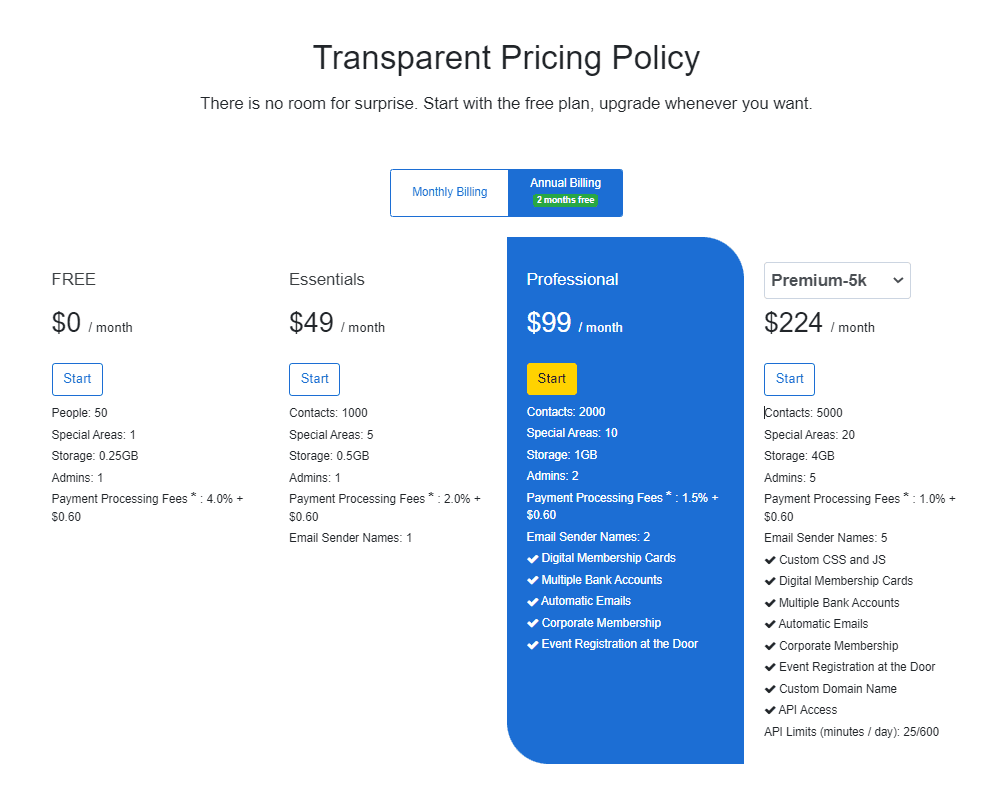 Raklet is one of the best Ranking CRM software in several categories with an average of 4,8 stars on Capterra. Raklet users are most happy with Raklet's customer service and affordable price point. They also point out that Raklet is very intuitive and has features that are easy to use. It provides the optimum user experience with its powerful yet easy-to-use tools and clean interface.
To read more reviews on us, check out Raklet on Capterra, SourceForge, and GetApp.

How is Raklet better than Springly?
You can see the comparison below:
Free or starts from $49/mo
Don't listen to us, listen to what our clients say

Good membership software! I really liked the support responsiveness. They are on the ball, listen to your comments and try to integrate if the comment can bring value to their product.
Powerful event management software! Raklet's web and mobile apps makes it really easy for us. We create tickets for public and members-only, offer coupons to promote our events and check-in guests onsite.
I am satisfied. We manage the administration and communication of our associations thousands of members. Support team is really kind and help us solve problems quickly through chat or video call. We sell tickets and also crowdfund on the platform.
We publish digital cards for our members on Raklet. They can benefit from the perks simply by using mobile app or adding their cards to mobile wallets. Highly recommended.
As we were about to spend thousands to develop membership software, we discovered Raklet and saved. Raklet has a lean and well thought architecture that provides you the most important features you need for membership management. It looks familiar from day 1, easy to use without extensive training.
Create your account.
It's free for as long as you need.
Start for free & upgrade only if you need. Card not required.