MemberClicks Alternative: Raklet
Looking for an alternative to MemberClicks for your membership management? Then check out Raklet, an all-in-one solution for all your member management needs.
There are probably many reasons why you're looking for an online platform to host your members. Using membership management software is helpful because it stores everything in one place, and helps with repetitive tasks. It eases the process of doing everything manually or through complicated Excel sheets. All of this might have led you to MemberClicks, one of the most popular member management software. Let's see what it is, what its features are, and how it compares to Raklet.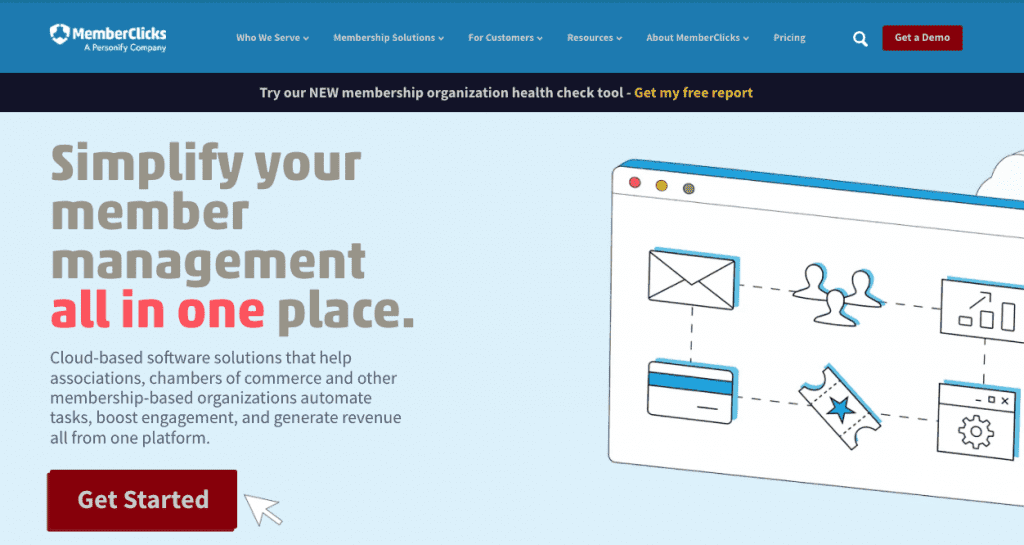 MemberClicks is a membership management company first created by Personify in 1998. The company changed from running under the name Weblink fairly recently. They offer a cloud software that can run all of your membership-related processes from one place. Their customers include associations, AMCs (association management companies), chambers of commerce, and more.
MemberClicks is actually a collection of multiple, goal-based software that you can bundle and purchase according to your needs. These software include solutions for membership management, online community management, job boards, online learning, event management, and content management. The MemberClicks platform provides you with tools and solutions that can aid you with all of these tasks.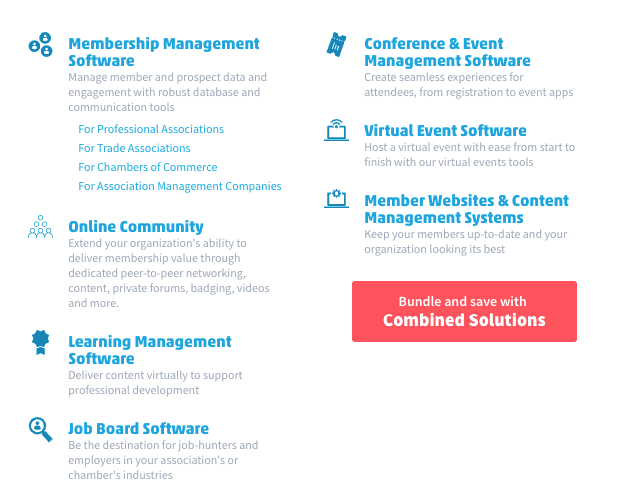 One of the most important features of MemberClicks' software is data management. You can see member and organization data, analyze results based on reports, and determine what steps to take next accordingly. 
Another great feature is regarding payments. MemberClicks allows you to collect membership fees, event ticket prices, and sponsorship revenue. The membership fee payments can be recurring or one-time depending on your organization. 
The MemberClicks website doesn't offer transparent pricing information for their individual software, or their bundles. You have to provide your organization information and get in touch with them personally to learn about their prices. However, on their Capterra page, it's reported as starting from $238/month, with no free trials. This is a steep price, and since the fee changes depending on which bundle you choose, it's bound to go up if you need more features than just the basic plan. The price also reportedly varies depending on how many members you add to your system.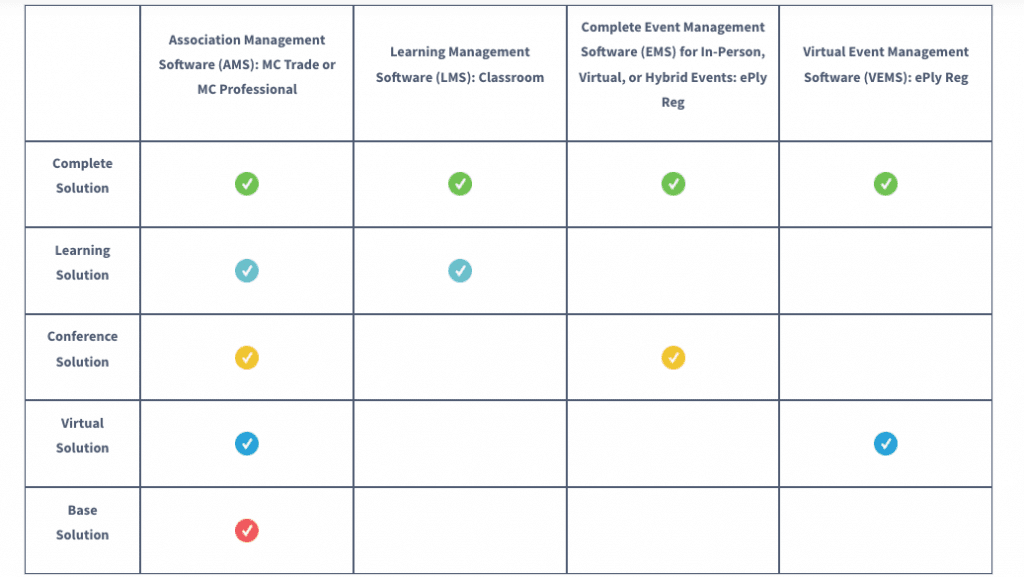 MemberClicks has 4.4 stars out of 5 on Capterra. Many reviewers seem to be generally content with the platform, mostly due to their helpful customer service. However, there are also some repeating complaints about the difficulty of use, formatting issues, and bugs. Let's go over some repeated customer comments together, and explore the pros and cons of MemberClicks:
Raklet is a cloud platform that can easily be used to manage your memberships, events, and more.
Our all-in-one software with extensive features is a perfect fit for all of your needs. We also provide you with a customizable interface and over 3,000 integrations. With all of these combined, you can run everything you need, whenever and wherever you want. Let's explore some of our features together: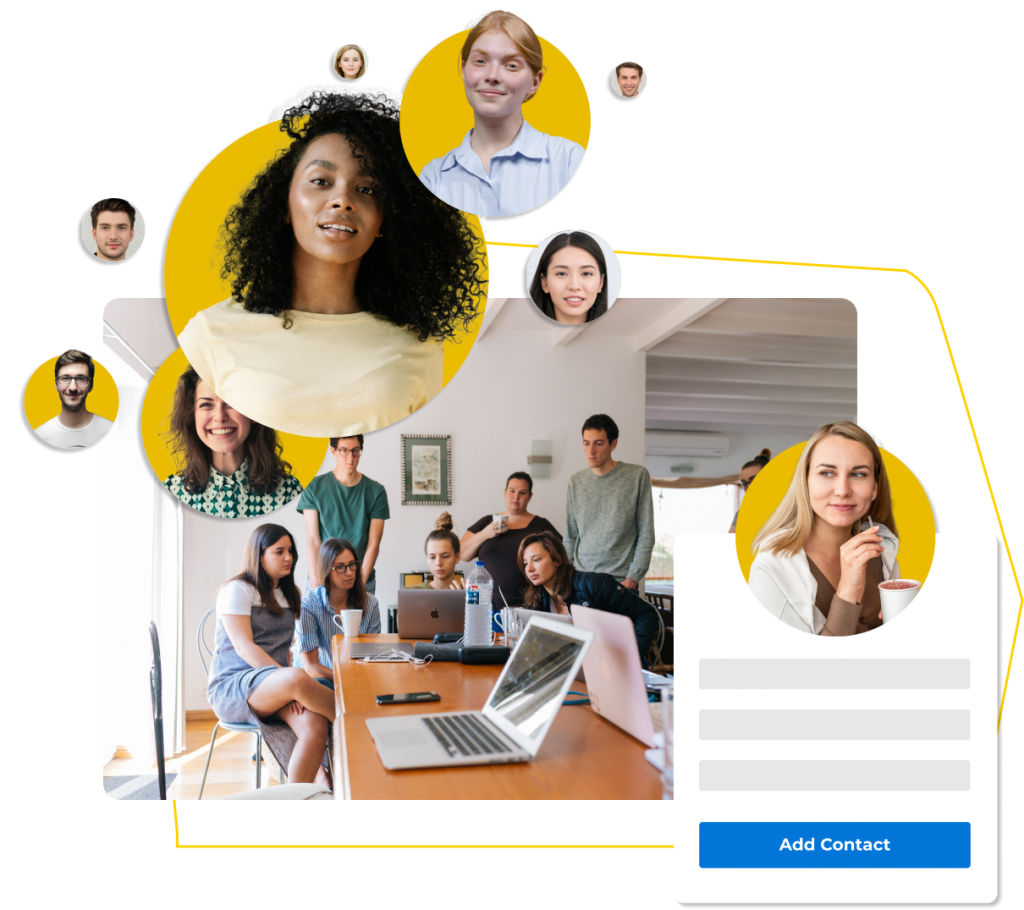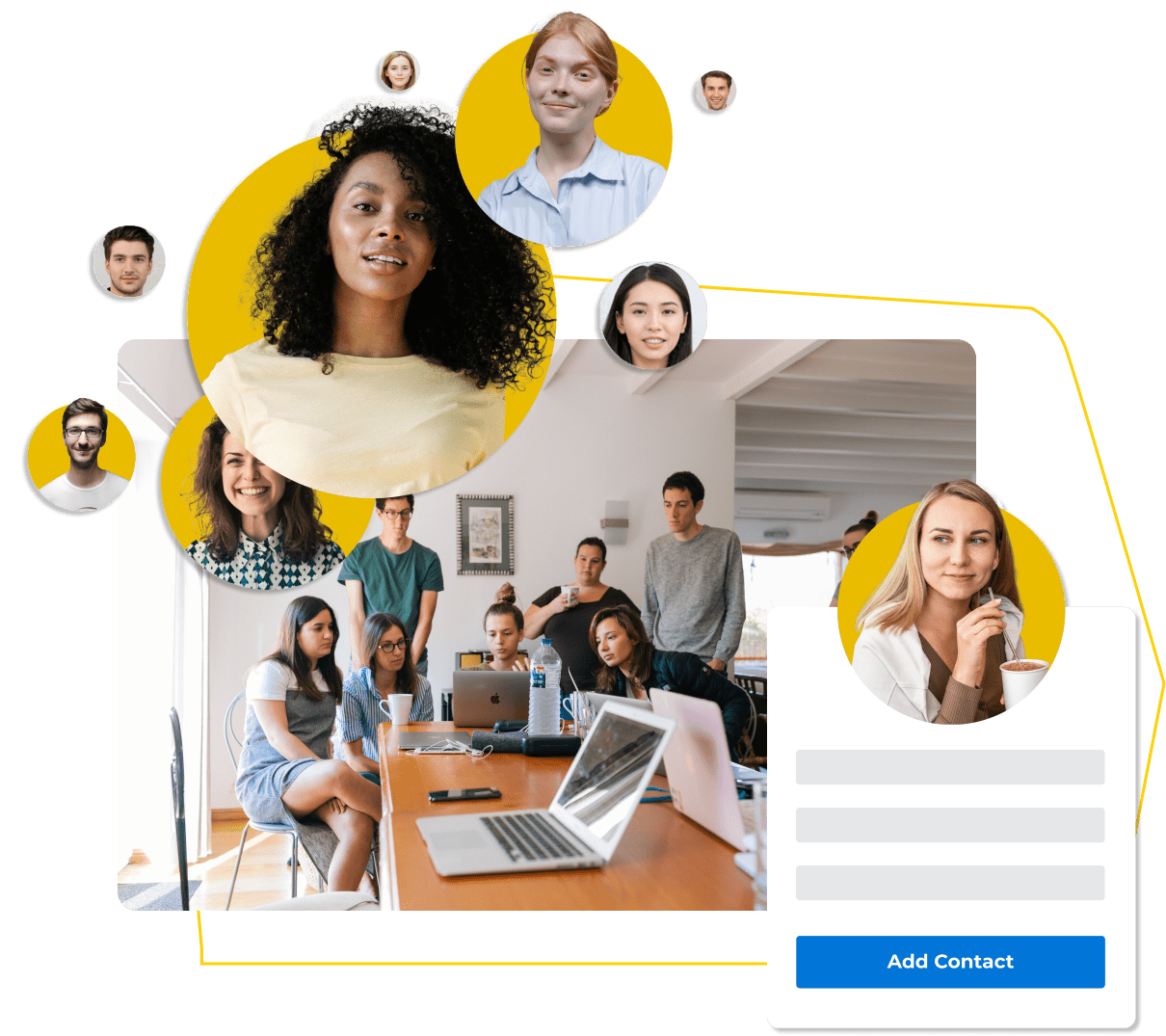 If you're planning to create a platform for your memberships, the most important part is to be able to store their information. Luckily, membership management is very easy with Raklet's powerful CRM. Create custom member profiles, analyze and export data, separate them into groups, collect membership fees — all from one place.
Trying to plan, create, promote, and host events can be very tiring. Instead, you can use your Raklet platform to create unlimited online or in-person events, integrate with Zoom for video calls, track member attendance, sell tickets online, and more. Our RSVP option will help you get an estimation on how many people are attending. You can create a certain number of tickets to limit attendees, and these tickets can both be free or paid.
Another option is to create fundraising events, collect one-time or repeating donations, and track your progress. With Raklet, your event management will be quick and problem-free. Grow your network and keep your members connected to your organization without issue.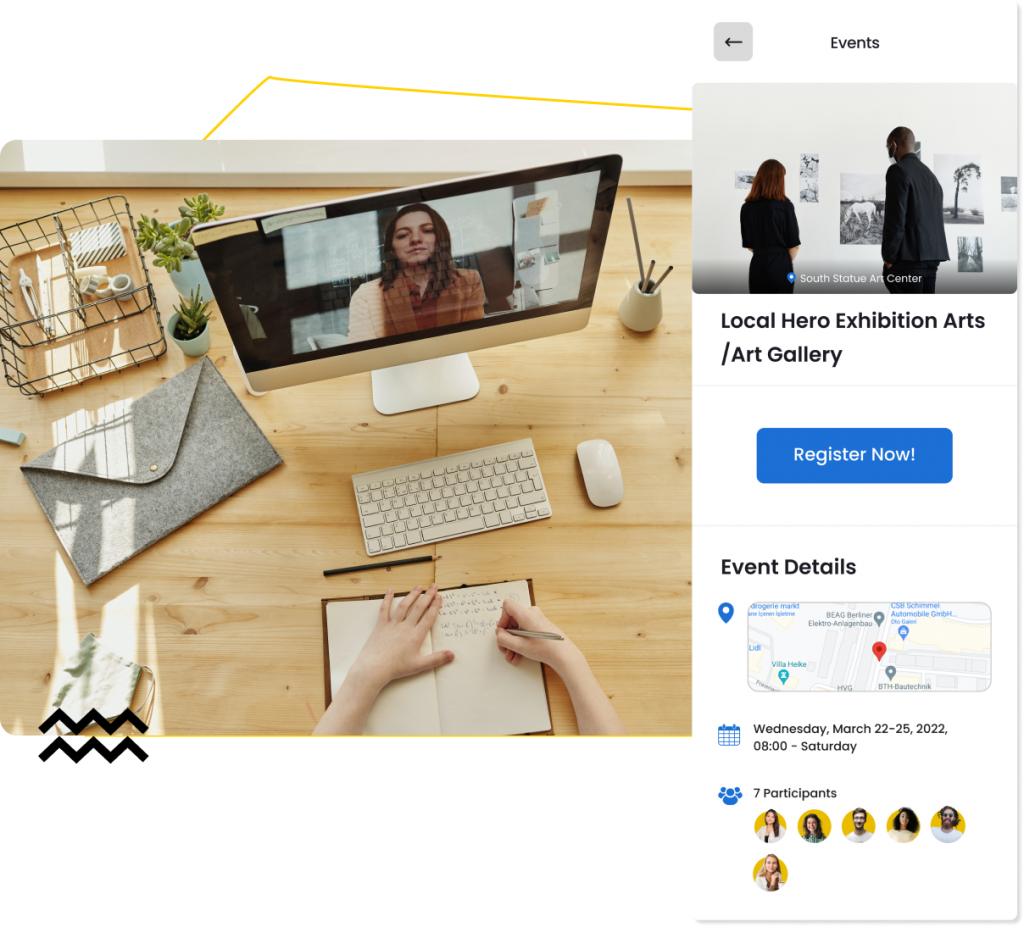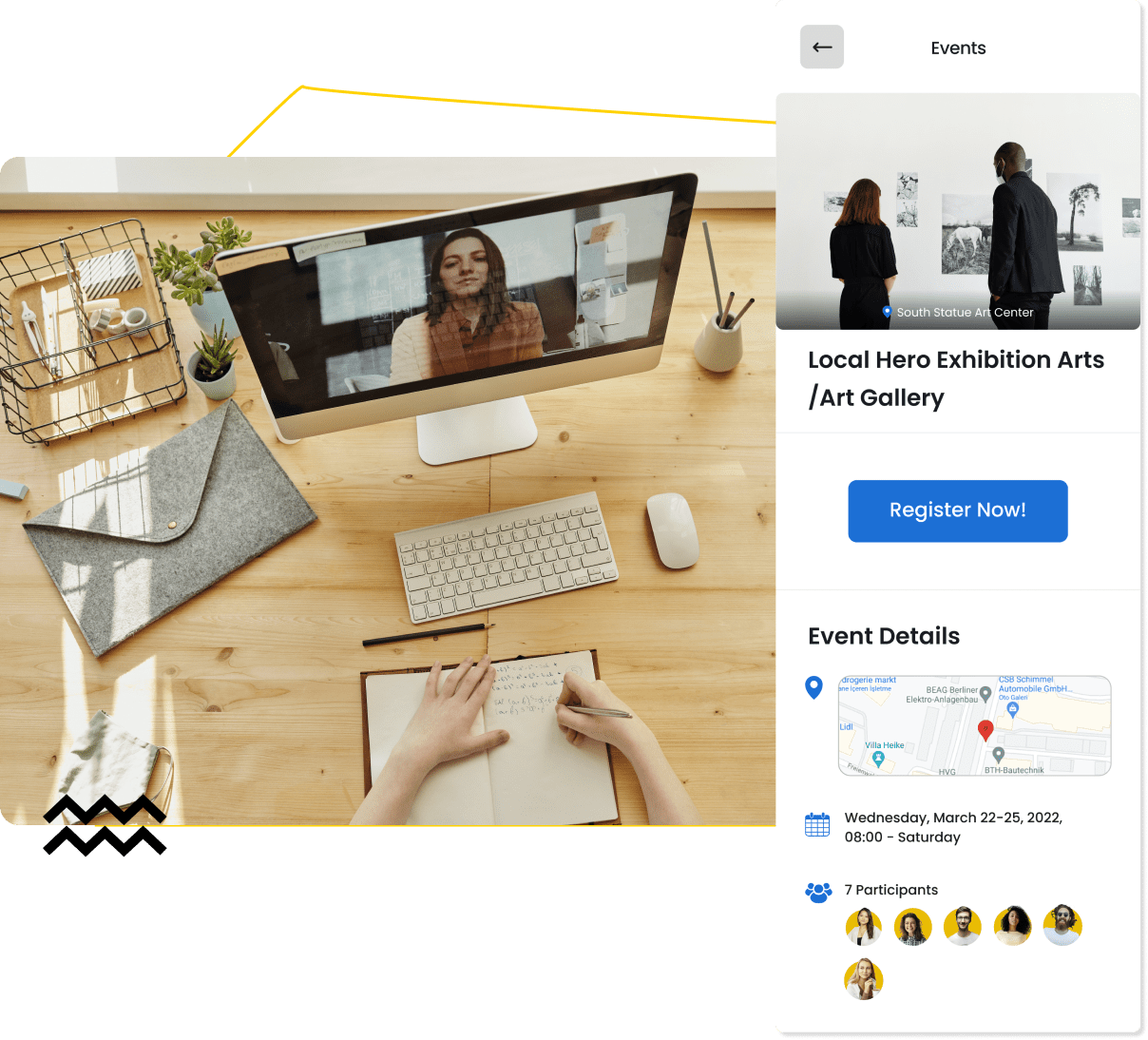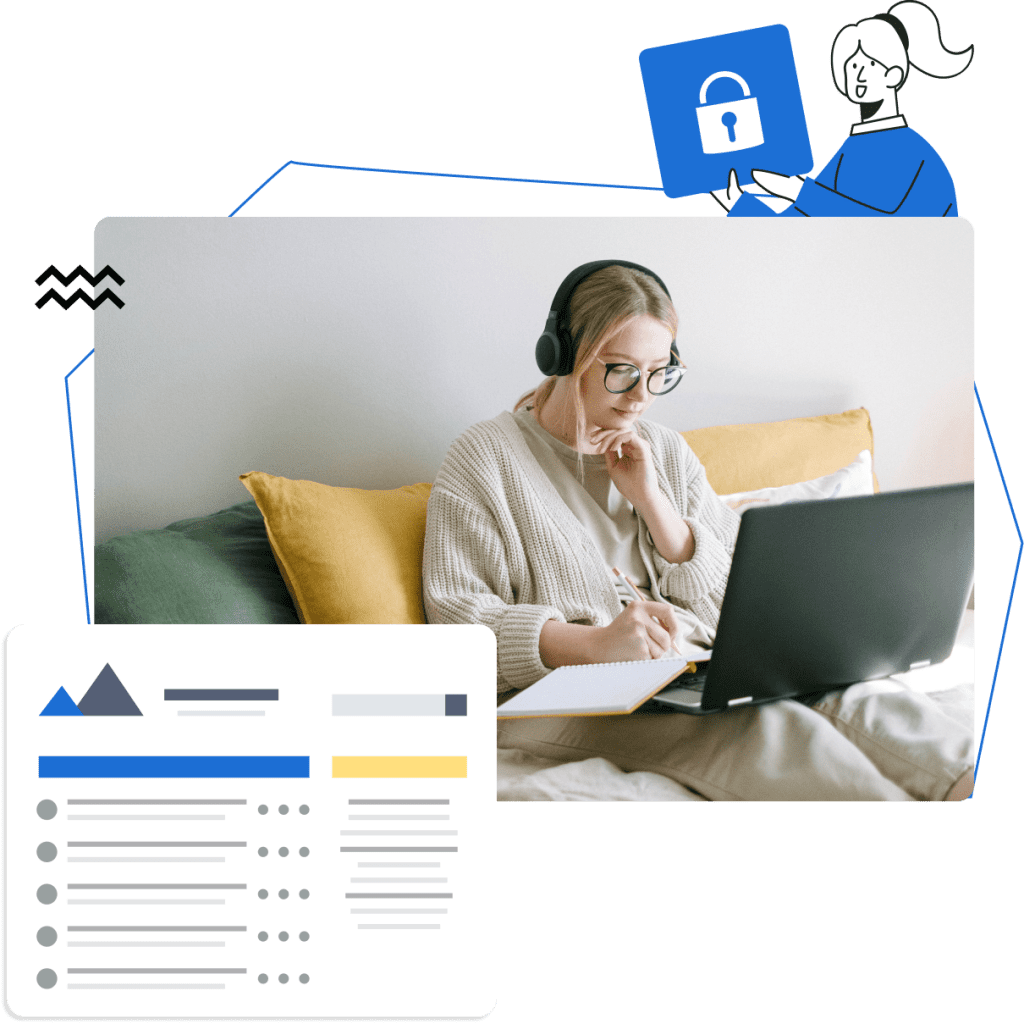 Keeping your members engaged is a key point of any membership management platform. Raklet helps your members stay connected and interact through topic- or group-based discussion boards, react to each other's posts with likes and comments, and share ideas. On top of that, you can also use our discussion boards and private messaging feature for more involvement options.
Raklet offers a completely free plan for up to 50 members. You can try out our platform before upgrading, or stay on our free plan forever. We also have 30-day free trials for our more inclusive premium plans, and we also send reminder emails before they expire, which is not a feature that MemberClicks offers. This way, you won't have to worry about trying out our platform.
We have three different plans on Raklet: Essentials, Professional, and Premium. These start at $49/mo. Unlike MemberClicks, the pricing for our features is completely transparent, and we promise there won't be any surprise additional fees or billings.
For more details, check out the pricing on our website, and see which plan works best for you.

As you can see from our Capterra reviews, Raklet is one of the most well-liked and highest-rated membership management software on the market. Our extensive capabilities, customization options, and the value we put into implementing customer feedback shines through. If you need even more convincing, you can also read more excellent reviews about our product through other popular listing sites like G2Crowd and GetApp.
How is Raklet better than MemberClicks?
You can see the comparison below:
Free, or starts from $49/mo
60 days on annual billing
Digital Membership Cards:
Don't listen to us, listen to what our clients say

Good membership software! I really liked the support responsiveness. They are on the ball, listen to your comments and try to integrate if the comment can bring value to their product.
Powerful event management software! Raklet's web and mobile apps makes it really easy for us. We create tickets for public and members-only, offer coupons to promote our events and check-in guests onsite.
I am satisfied. We manage the administration and communication of our associations thousands of members. Support team is really kind and help us solve problems quickly through chat or video call. We sell tickets and also crowdfund on the platform.
We publish digital cards for our members on Raklet. They can benefit from the perks simply by using mobile app or adding their cards to mobile wallets. Highly recommended.
As we were about to spend thousands to develop membership software, we discovered Raklet and saved. Raklet has a lean and well thought architecture that provides you the most important features you need for membership management. It looks familiar from day 1, easy to use without extensive training.
Looking for other membership software alternatives?
Create your account.
It's free for as long as you need.
Start for free & upgrade only if you need. Card not required.