iMIS offers membership management solutions designed for the unique needs of your association. Nonetheless, if you are looking for an alternative to iMIS, this article tells more about the best solution: Raklet's membership management software!
Membership management involves different tasks like keeping the member information updated, creating reports continuously, managing the payments, manually creating event registrations, and many more. If you are looking for solutions to ease all of these processes, effective membership management solutions are here to help! Your company will benefit greatly from your efforts if you are already exploring your choices. It can be perplexing, though, because there are so many possibilities. Let's see how Raklet compares to iMIS with its all-in-one membership management software!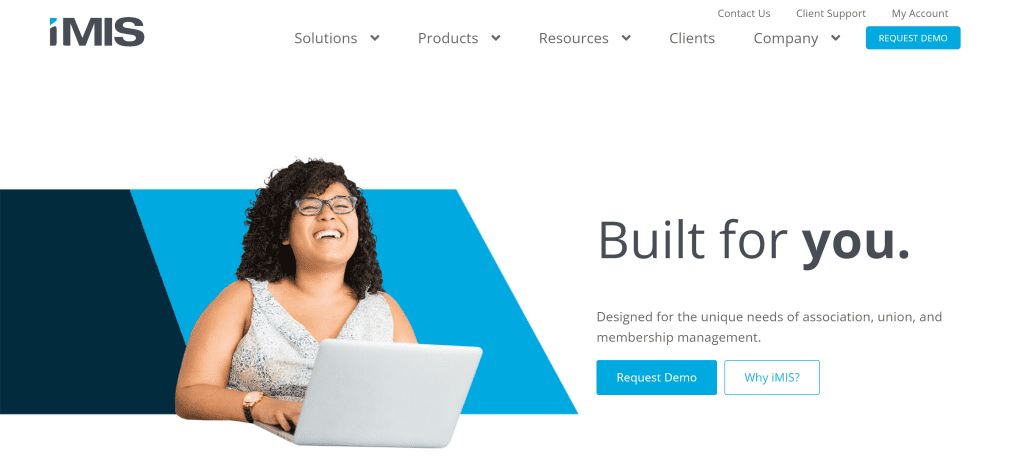 For over three decades, iMIS has been helping thousands of clients of all types and sizes, including associations, unions, clubs, charities, and other non-profits, with their membership management. iMIS is known to be the only Engagement Management System (EMS) with the aim of meeting unique needs and supporting continuous performance improvement. iMIS is designed with the flexibility to extend and grow with automatic continuous upgrades. Nevertheless, iMIS might not fit every organization's unique needs. Let's analyze what they offer and what they don't in more detail.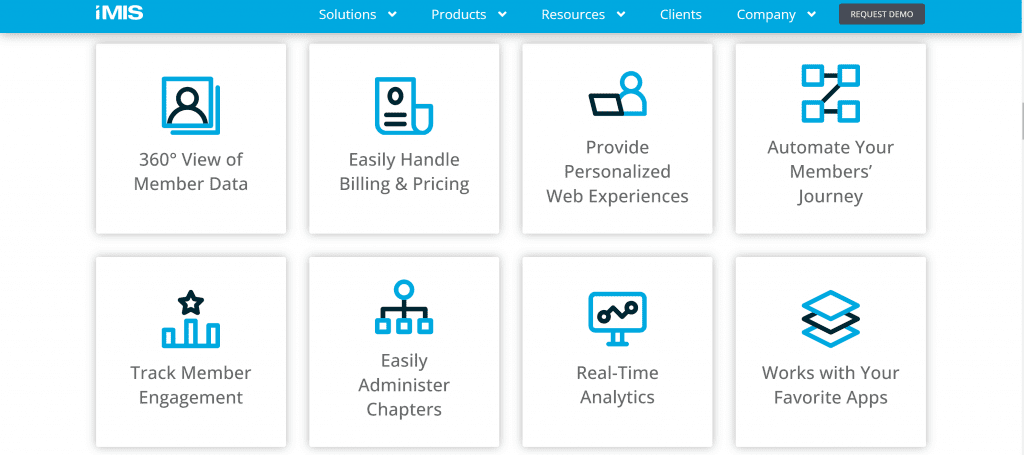 iMIS comes with various features that ease the process of membership management for different types of organizations. Let's see some of these features in detail:
– CRM: With iMIS, you can easily manage contact information for individuals, organizations, or groups. You can create unlimited custom fields with no technical knowledge required. Moreover, you will be able to keep your data clean with address verification and debugging features.
– Membership Management: With the help of auto-renewal options, you can handle different membership types such as individual, corporate, and many more. You can also make it simple for members to sign up online. You might provide members with internet access to manage their own membership data. Additionally, you may control chapter membership and monitor committee activity.
– Event Management: iMIS allows you to create event microsites and manage the planning, logistics, communication, and registration for events of all types and sizes. Regarding the finances, you can offer flexible pricing based on registration date or membership type and even allow registrants to apply discount codes for special pricing.
– Email Marketing: You can easily design professional and effective emails and personalize them with data from iMIS. Later, you can track delivery, opens, and click-through rates upon sending the targeted emails. You can make use of the different integrations for further marketing automation.
– Dashboards&Reports: iMIS allows you to achieve continuous performance improvement through real-time measurement of KPIs. You can easily create sophisticated dashboards and reports with drag-and-drop. Additionally, you can personalize them by changing chart types, sorting, zooming, grouping and filtering across dashboards.
– Website Management: With iMIS, you can easily design web pages using a drag-and-drop page builder without any programming experience. Furthermore, you may provide customers a tailored online experience based on information from iMIS and let chapters, affiliates, or organizations control their own websites. This includes assistance with the production of multilingual material.
iMIS has two main pricing plans with different options for different sizes of organizations. Their first plan is iMIS Professional for small organizations starting at $8,500. Unfortunately, the pricing information of the other plan, Enterprise, which is for medium-to-large organizations, is not included on their website. So, you need to contact them through the form on their website to learn more about the pricing of their services.
Capterra mentions that there isn't a free plan or free trial, and the pricing starts from $200/month and reaches amounts as high as $3500 per user per year. You can also request a demo after specifying your organization's current situation and needs.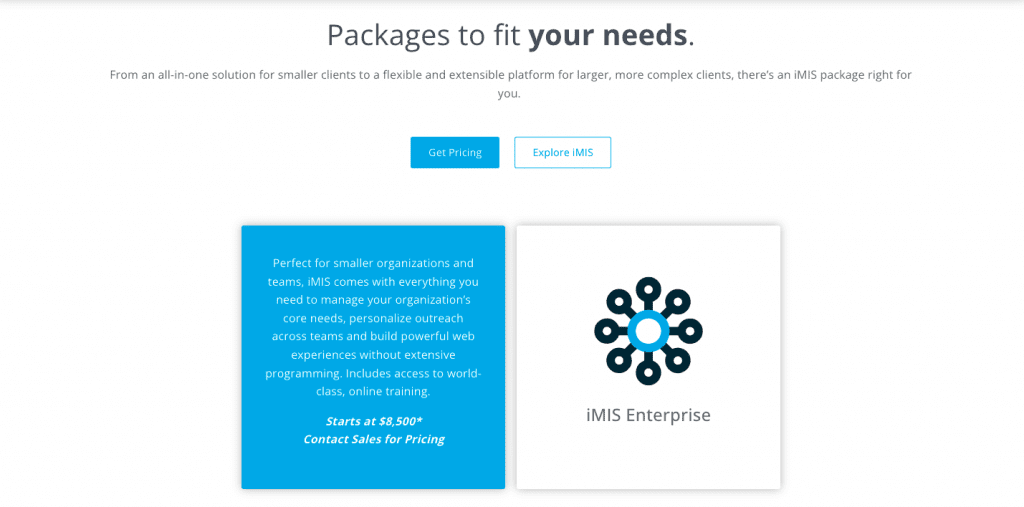 Based on the Capterra reviews, iMIS scored 4.3 stars with 3.9 stars for Ease of Use and 4.1 stars for Customer Service. The reviews emphasize the functionality of the software and the helpful staff. Nevertheless, there are also some downsides mentioned. Let's analyze iMIS' pros and cons together: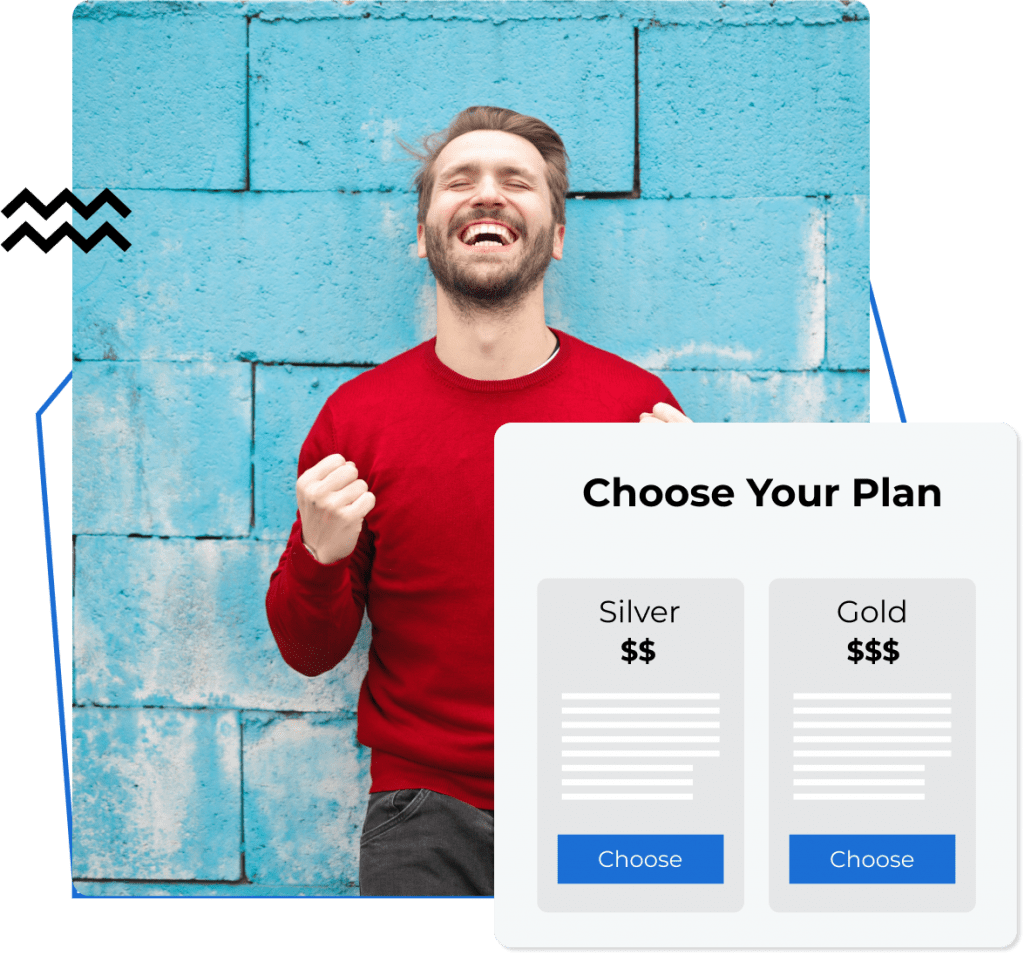 You may simply collect fees on your site by creating multiple membership plans with a range of payment methods. Recurring or one-time payments can be established. You may send automatic debt reminders to your members with the aid of Raklet. Your payment demands will be met by our over 4000 integrations. You may take payments for your platform, your events, and your fundraising activities.
Your members may create their own digital membership cards with Raklet. You may entirely alter the look of these cards to fit your brand. You are fully free to add any details you want on digital membership cards. As cards, they can also be printed. Raklet makes maintaining membership easy and enjoyable with these features.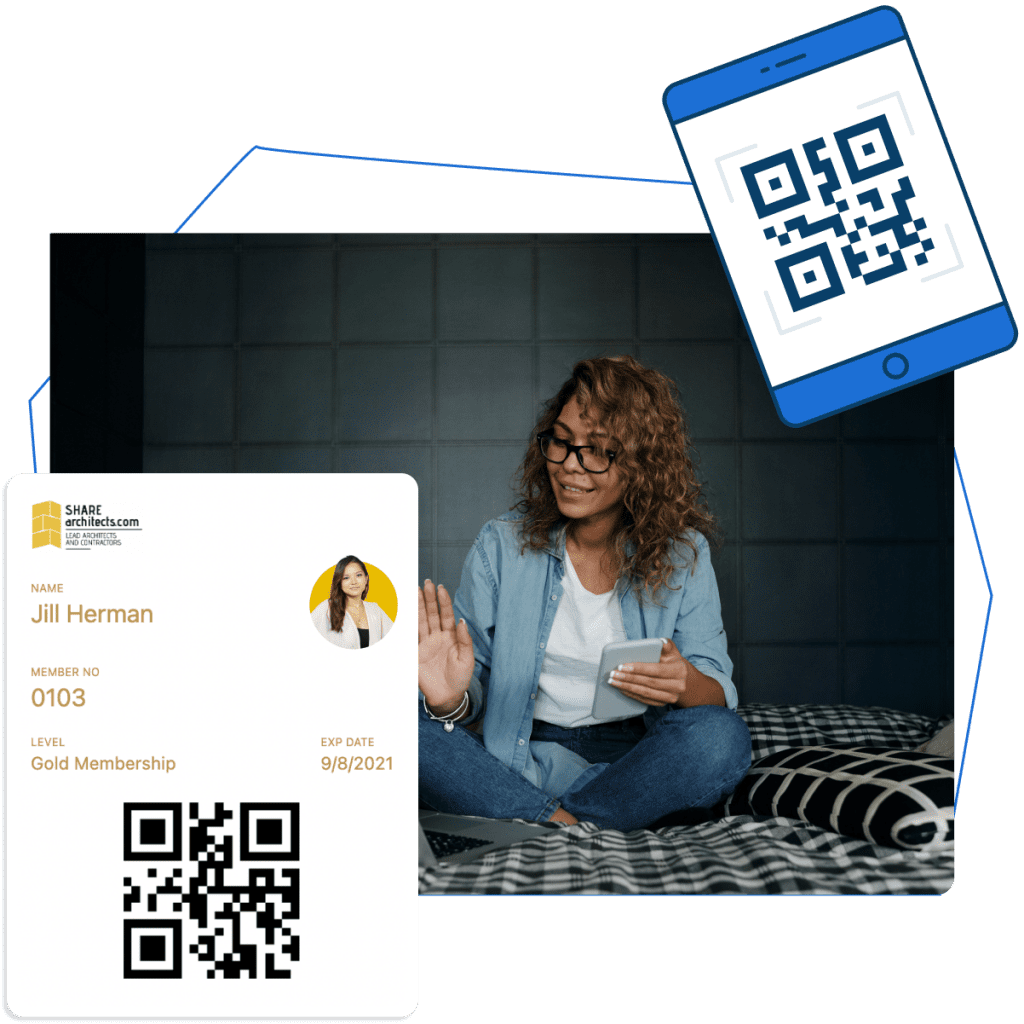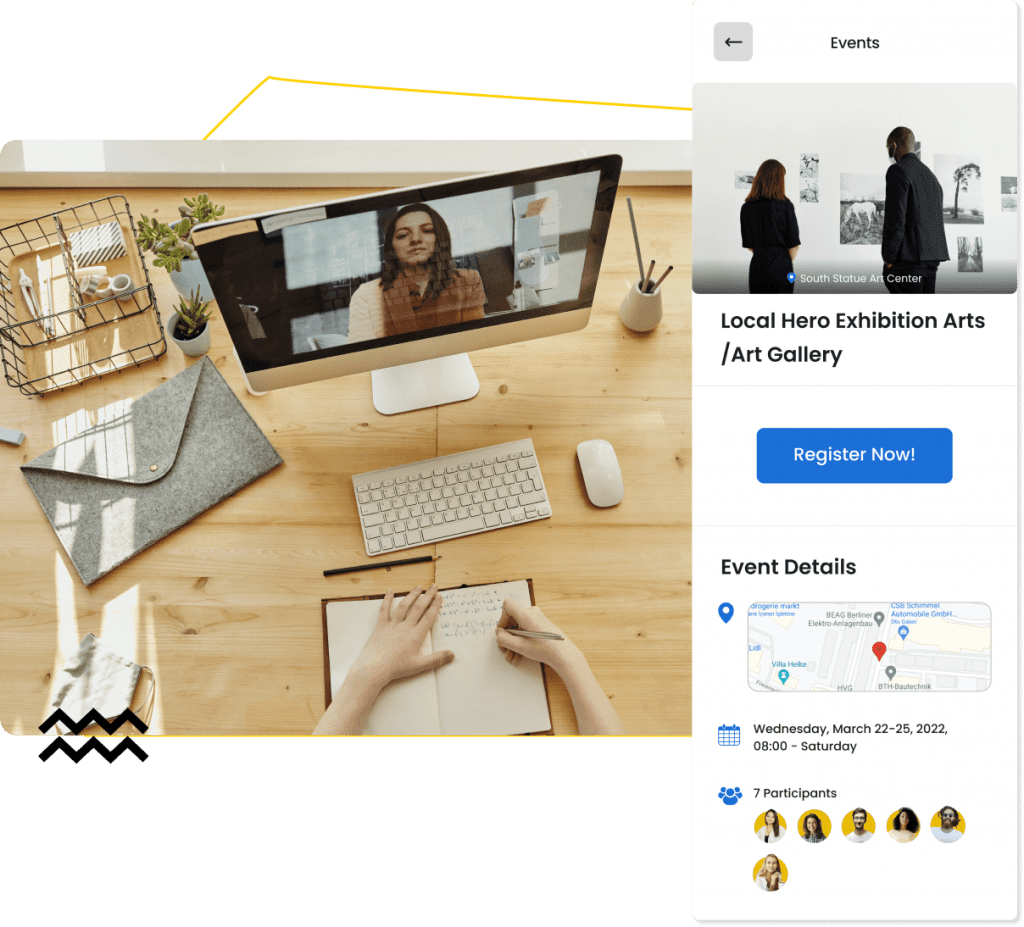 Raklet gives you the opportunity to create events for your members whether they are virtual, face-to-face, or members-only with our diverse tools. You can create varying ticket types, easily collect payments, make use of digital membership cards for easy check-in and track the attendance data. These all will further help to strengthen your members' bonds and increase engagement.
EMAIL & SMS COMMUNICATION
You can contact your members and update them regularly through targeted emails, subscription-based newsletters, and SMS. Furthermore, you can customize the content and purpose of these communication options to fit your organization's and members' needs. Raklet also offers the analysis tools to track the delivery, opening, and clicking data of your emails. You can also create reports for mass emails and continuously improve your emailing strategy.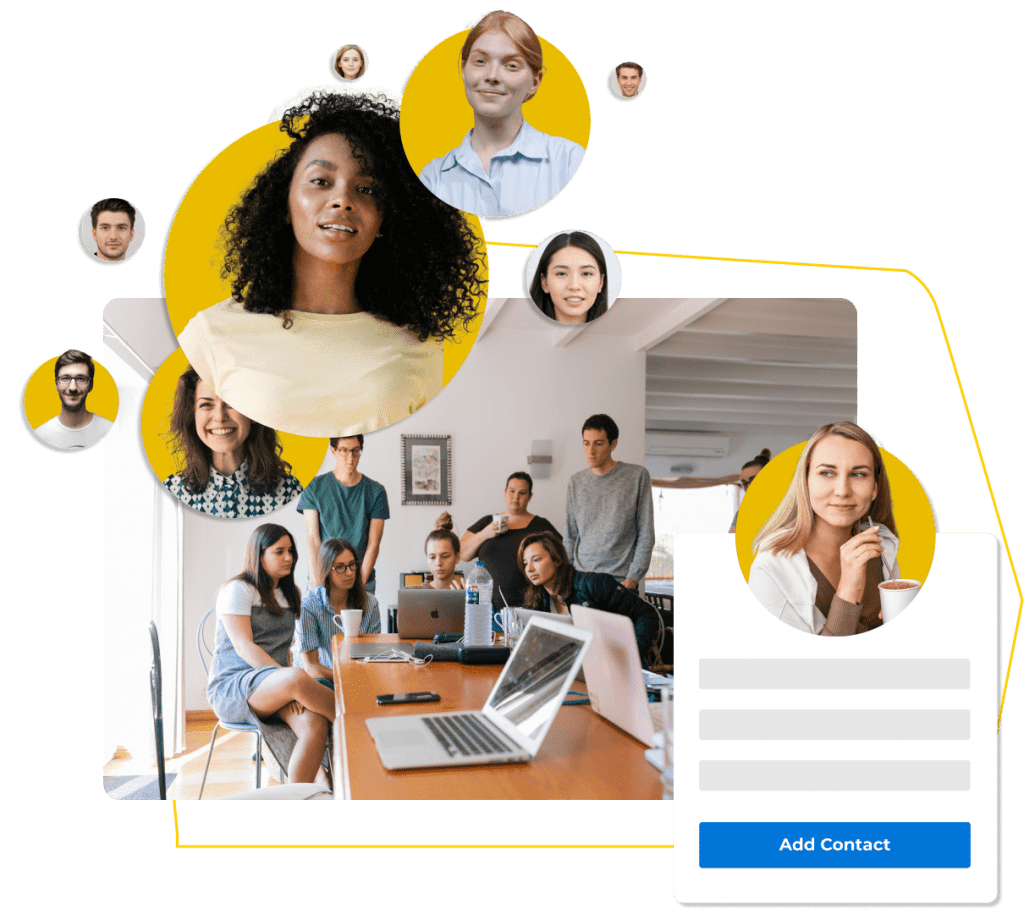 Raklet comes with a powerful CRM to help with collecting, storing, and managing your members' up-to-date information securely. In no time, your Raklet member database will be fully integrated. You can customize the members' sign-up forms for your needs. Moreover, your members can create their own member profiles and communicate with each other on private social networks and discussion boards.
Customization comes with analytics reports as well! You can stay on top of your data and earnings with these detailed reports. Raklet allows you to continuously track your growth, your members' interests, and other related analytics to see the areas of improvement for the future.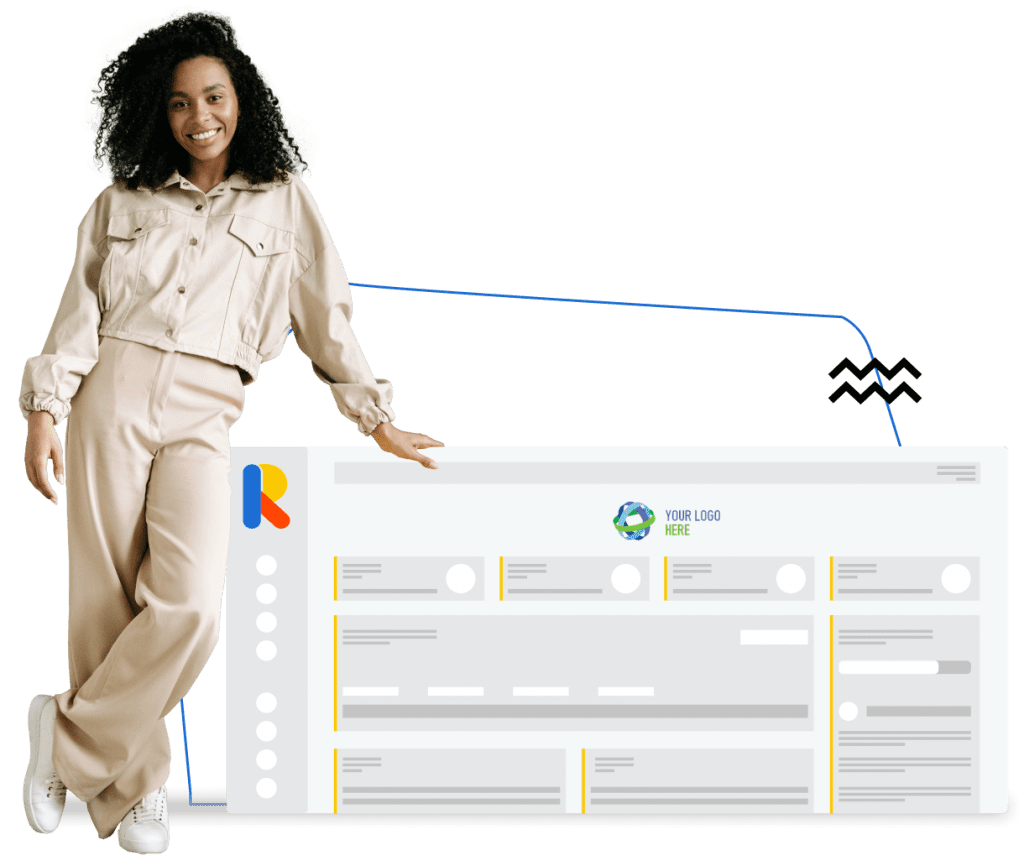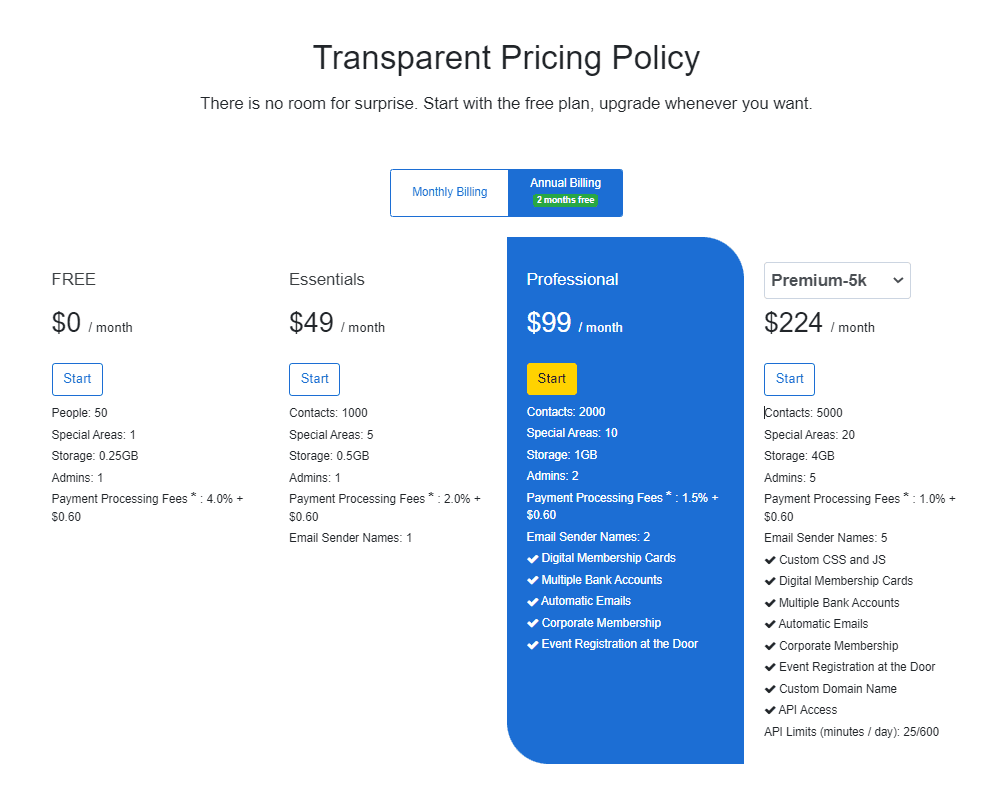 Unlike iMIS, Raklet offers a free plan for organizations having a maximum of 50 members. You have the option to continue using our platform after upgrading for free. Raklet has three different tiered pricing plans: Essentials, Professional, and Premium starting at $49/month. Let's see these plans in detail:
Essentials plan includes up to 1000 contacts and 1 admin for $49/month,
Professional plan includes 2000 contacts and 2 admins for $99/month,
Premium plan includes a maximum of 5000 contacts and 5 admins for $249/month.
You can check out our transparent pricing page and choose the best plan for your organization's needs! If you like to give it a try, you can schedule your demo!
Based on the Capterra reviews, Raklet scores 4.7 for Ease of Use and 4.8 for Customer Service. Reviews show that Raklet's all-in-one membership management has eased the process for different types of organizations. Especially the private social network and diverse features are found to be very useful.
Raklet is listed as one of the top-rated software in several categories on Capterra. You can also check out SourceForge, G2, and GetApp reviews to see how our customers view Raklet.

How is Raklet better than iMIS?
You can see the comparison below:
Free or starts from $49/mo
Digital membership cards:
Don't listen to us, listen to what our clients say

Good membership software! I really liked the support responsiveness. They are on the ball, listen to your comments and try to integrate if the comment can bring value to their product.
Powerful event management software! Raklet's web and mobile apps makes it really easy for us. We create tickets for public and members-only, offer coupons to promote our events and check-in guests onsite.
I am satisfied. We manage the administration and communication of our associations thousands of members. Support team is really kind and help us solve problems quickly through chat or video call. We sell tickets and also crowdfund on the platform.
We publish digital cards for our members on Raklet. They can benefit from the perks simply by using mobile app or adding their cards to mobile wallets. Highly recommended.
As we were about to spend thousands to develop membership software, we discovered Raklet and saved. Raklet has a lean and well thought architecture that provides you the most important features you need for membership management. It looks familiar from day 1, easy to use without extensive training.
Create your account.
It's free for as long as you need.
Start for free & upgrade only if you need. Card not required.