Aventri Alternatives, Pricing, Reviews & Ratings
Are you looking for Aventri alternatives? Check out Raklet event management software. If you're looking for a new option, check out this post for a low-cost Aventri alternative Raklet.
Event management is a process that is both difficult to achieve and can make your life easier when using the right software. You may encounter different problems in the stages of event registration, ticketing, and delegate management as well as online payment. Doing these operations manually will cost you valuable time and effort that you could instead be using to improve your community. However, the way to do these processes faster and online is to use the correct event management software.
Aventri, originally known as etouches, is a Norwalk, Connecticut-based cloud-based event management software firm best known for its comprehensive event management SaaS solutions, which was founded in 1998. Using Aventri can be a solution to many of the problems listed above, since it allows you to make your event management online and hassle-free. But of course, besides Aventri, many successful event management software such as Raklet can help you with this. So, let's see what they have to give, what they don't, and how Raklet compares as an Aventri alternative.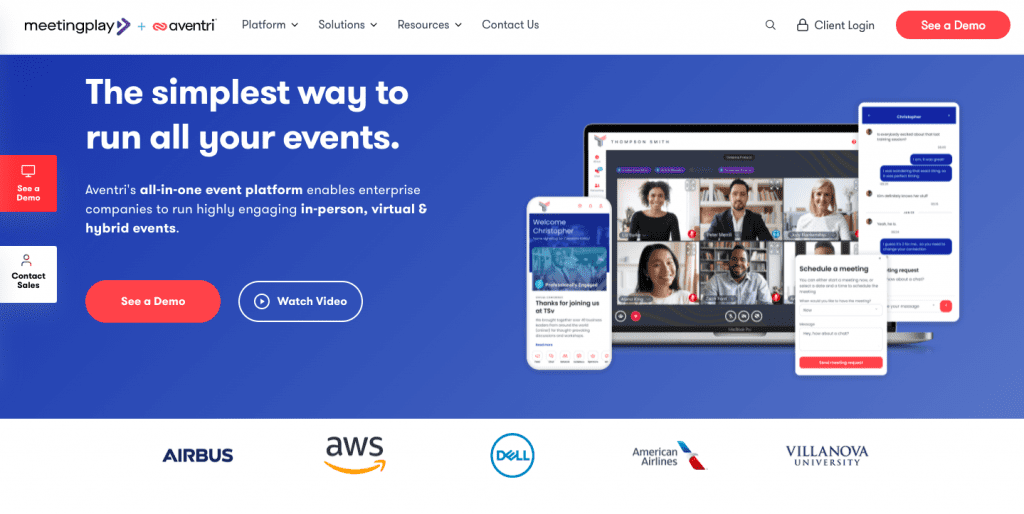 Aventri is an online event management platform that was founded in 1998 and is based in Norwalk, Connecticut. Marketing automation, CRM, ERP, association management, payment gateways, travel, and other best-in-class tools are all available through Aventri's data interfaces. Custom integrations are also possible thanks to their REST API, which allows you to take your event data anywhere you want.
The Aventri software is best known for event planners/marketers organizing small staff meetings to large conferences with 100,000+ attendees. However, the limited mobile app of Aventri caused complaints from users while the ease of managing the registration list and successful survey feature are liked by them.

– Online event registration: Aventri provides templates for registration form creation. Also, you can manage the number of people who can attend a session and the waiting list as well as manage travel and room bookings. You can also experience the convenience of mobile check-in and avoid wasting time with Aventri.
– Platform for virtual events: Aventri can also be used as a virtual conference center. You can customize and protect your private meetings by using passwords, and you also can create a plenary room and breakout room.
– Event marketing: Aventri works with CMS website builder which includes and provides you image library and editing tools, also supported by many programs such as Javascript. Furthermore, you can create email templates with media documents and duplicate them very quickly. You can use this handy feature to market your events to your supporters, which can increase the number of attendees. This will make your work easier and easier.
Unfortunately, Aventri does not provide any information on pricing on their website or on their Capterra page. This can be considered a negative feature since it doesn't allow you to do an extensive comparison while trying to find the right software for your community. However, keep in mind that their users gave high scores on the value of money.

Although users are generally satisfied with Aventri, there are some shortcomings in terms of ease of use. Registration management was found to be quite easy, but the confusion of the reporting system was mentioned in many comments. However, 4.3/5 is an adequate score for event management software.
Raklet is a platform that enables all types of businesses, regardless of their industry. It also places a strong emphasis on connections, messages, and payment. Raklet is an all-in-one event management software that allows you to plan, register and organize events in a meaningful, digital way. Raklet can create a custom mobile app , as well as much more. It's the most straightforward and straightforward strategy to boost member participation and expand your community.
Let's have a look at the many things that Raklet has to offer: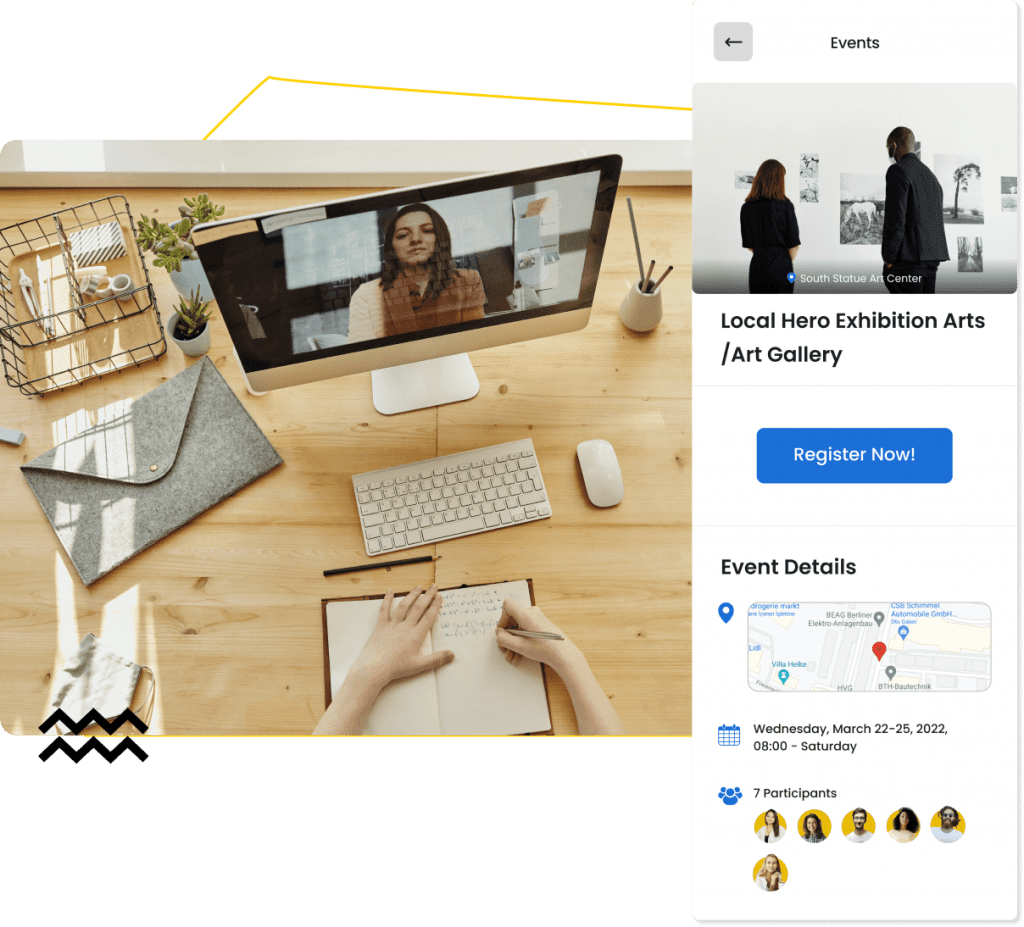 You may create whatever sort of event you desire, and each one will have its own page. In addition, Raklet allows you to personalize the date and look in a few simple clicks. These gatherings can be actual or virtual, including instructions on where to meet and how to get there: It is all up to you! Raklet contributes your event management with a strong CRM, which ensures you to create your own database to keep track of and manage your attendance.
Raklet creates a custom mobile app for you, putting your brand in the hands of your community and wherever else that counts. With custom domain support and a branded app on the Apple App Store and Google Play, our white label solutions help your community trust your brand.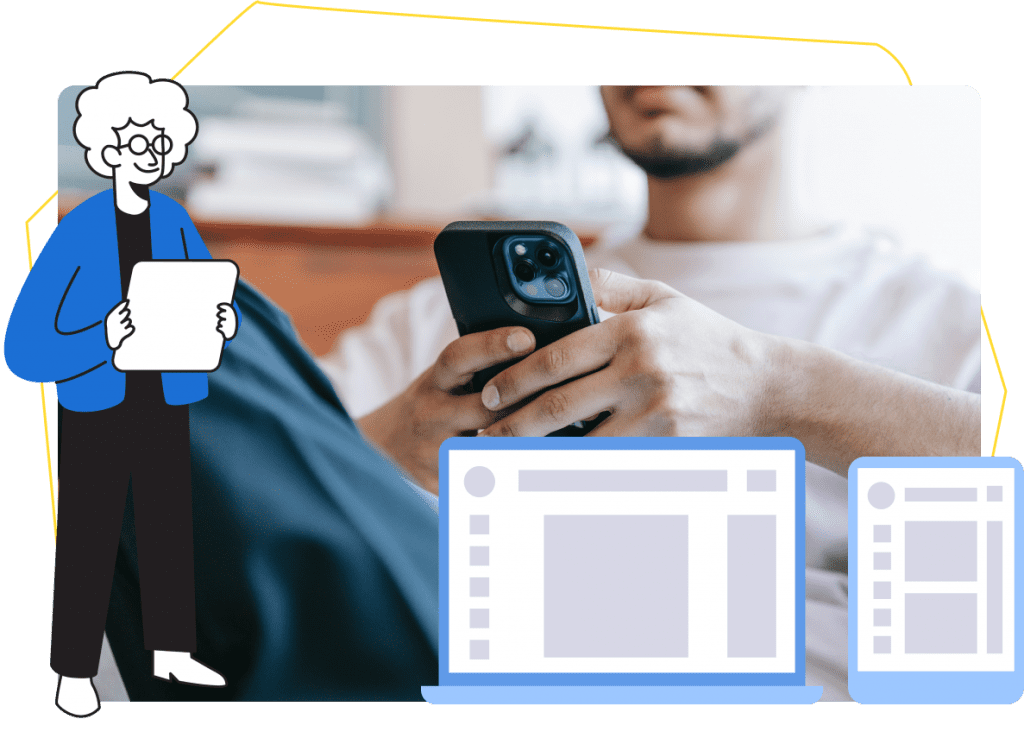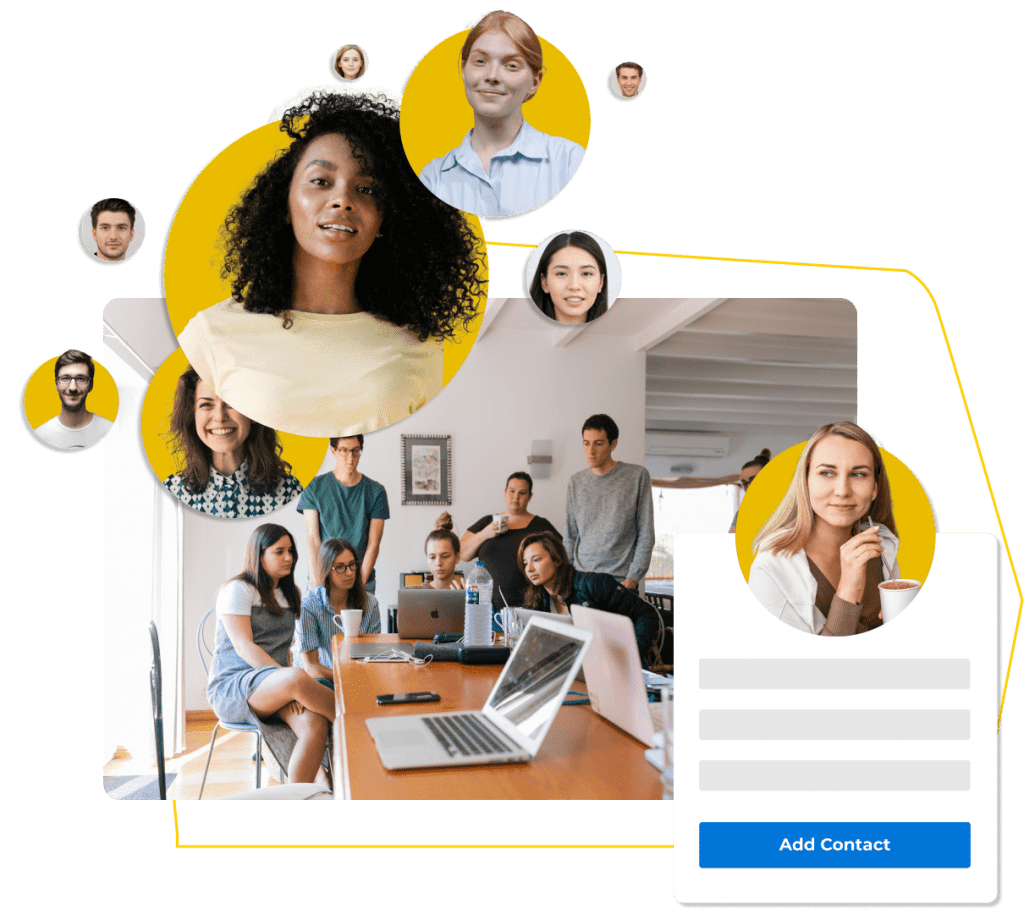 Raklet offers you robust CRM that allows you to design your own database to manage and monitor your attendance. CRM also enables your company to build a relationship with its customers, resulting in higher customer loyalty and retention. You may leverage Raklet's CRM data analysis to send personalized emails and SMS to certain groups, set up paid newsletters for specific groups, create discussion forums, and more to execute successful member outreach.
Unlike Aventri, Raklet explains in detail it's pricing for many different plans, both on its page and on various websites. Raklet, which also offers a free plan to its users, provides 0.25 GB storage even in this plan.
Don't forget to visit our transparent pricing page to see all plans and their contents!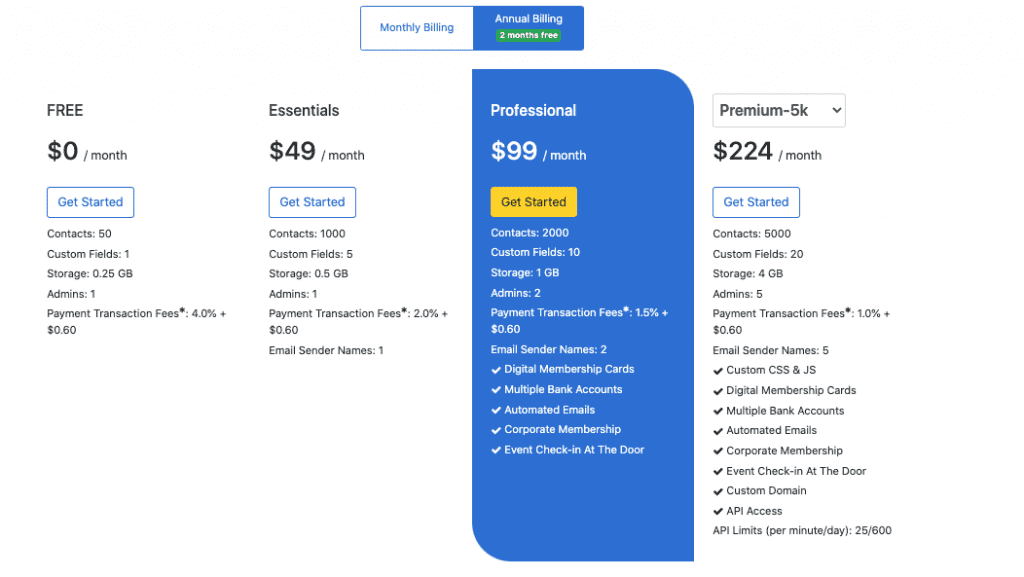 As you can see above, Raklet scored close to full points in all three categories. The evaluations show that Raklet was highly appreciated in customer service and its overall rate approached the full score and became one of the best.
You are seeing Raklet reviews posted on Capterra's page above, also you can get additional information from GetApp, SourceForge and G2.

How is Raklet better than Aventri?
You can see the comparison below:
Free or starts from $49/mo
Social Media Integration:
Don't listen to us, listen to what our clients say

Good membership software! I really liked the support responsiveness. They are on the ball, listen to your comments and try to integrate if the comment can bring value to their product.
Powerful event management software! Raklet's web and mobile apps makes it really easy for us. We create tickets for public and members-only, offer coupons to promote our events and check-in guests onsite.
I am satisfied. We manage the administration and communication of our associations thousands of members. Support team is really kind and help us solve problems quickly through chat or video call. We sell tickets and also crowdfund on the platform.
We publish digital cards for our members on Raklet. They can benefit from the perks simply by using mobile app or adding their cards to mobile wallets. Highly recommended.
As we were about to spend thousands to develop membership software, we discovered Raklet and saved. Raklet has a lean and well thought architecture that provides you the most important features you need for membership management. It looks familiar from day 1, easy to use without extensive training.
Create your account.
It's free for as long as you need.
Start for free & upgrade only if you need. Card not required.