Bitrix24 Alternative: Raklet
There are a lot of software out there that are providing one thing or the other to fill your business's needs. However, Raklet gives you the whole package of running a membership management software that can be customized according to your business needs. This article will put Bitrix24 and Raklet side by side and help you with an unbiased choice.
Are your daily tasks or significant projects taking too much of your time? It is probably because the work is too manual and requires more manpower to manage. This is why organizations today are looking for all-in-one software to manage and grow the membership community. While searching for solutions to your business's communication, project management, and CRM needs, you may have come across Bitrix24. In this article, we compare Bitrix24 to Raklet and show how Raklet provides you with better features at a more affordable price.

Bitrix24 was released in April 2012 and is known to be a software that has tools for management, communication, and collaboration. The main focus of Bitrix24 is on 5 tools: CRM, Communication, Tasks and Projects, Websites, and Contact Center. It tries to give businesses a single ecosystem for their needs. However, Bitrix24 may not be the right solution for your organization's needs. Let's see what Bitrix24 offers and what it lacks.
As mentioned above Bitrix24 has 5 main tools to provide its clients with all-in-one business software. Let's explore these in more detail:
Communications: Bitrix24's first focus is communications, which is for the internal use of the organization or company, providing a virtual office to work and collaborate. It includes HD video conferences, chats, and work time tracking.
CRM: In order to help businesses with client management, marketing automation, and customer support, Bitrix24 offers CRM as a digital sales tool. Leads acquired by businesses via multiple channels can be added to it automatically, and you can further assign the prospects to sales reps automatically.
Tasks & Projects: Another focus is Tasks & Projects which aids in managing projects, setting tasks, and receiving work reports. You can distribute the workload more evenly, save time on repetitive tasks and visualize your projects through Gantt charts, Kanban boards, and other visual representations.
Contact Center: In order to communicate with your clients, Bitrix24 offers its customers a Contact Center. Here, you can customize your own call center by call tracking and smart routing. Enjoy live chat with chatbots and canned replies. Also with the help of contact forms, you can get feedback and callback request forms for your website, which can also be modified as per your needs.
Sites and Stores: There are various templates targeting different industries where you can create websites, online stores, and landing pages. This is very convenient as it requires no coding skills. Businesses can also track sales, manage stock and accept payment for their online store.
Bitrix24 has a free plan that only provides a space of 5GB and then a Basic plan starting at $39/month with very limited features. The Standard plan includes 50 users and 100 GB of storage for $79/month. The high-end Professional plan is for $159/month and only provides 1024GB, which might not be enough for an organization that totally relies on Bitrix24 for all their tasks.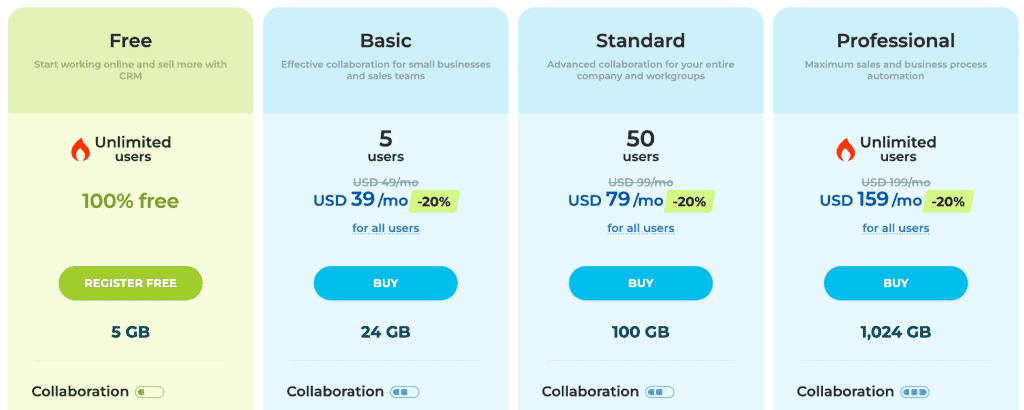 Bitrix24 has an overall rating of 4.0/5 on Capterra as seen above. The overall rating seems pleasing, however, some reviews mention the cons might outweigh the pros. Let's explore Bitrix24's pros and cons based on user reviews:
Raklet is an all-in-one platform that offers almost all the features Bitrix24 has and more. You can grow your member community at Raklet, reach out to your members, manage all the contacts in one place and customize the features to your needs. The robust integration system of Raklet makes it flexible for businesses to adapt and modify it in ways they feel comfortable. The in-house engineers of Raklet constantly work on the platform to upgrade and make it better for you. There are limitless customization opportunities and you can also avail branded mobile applications through Raklet. Let's take a look at some of Raklet's significant features: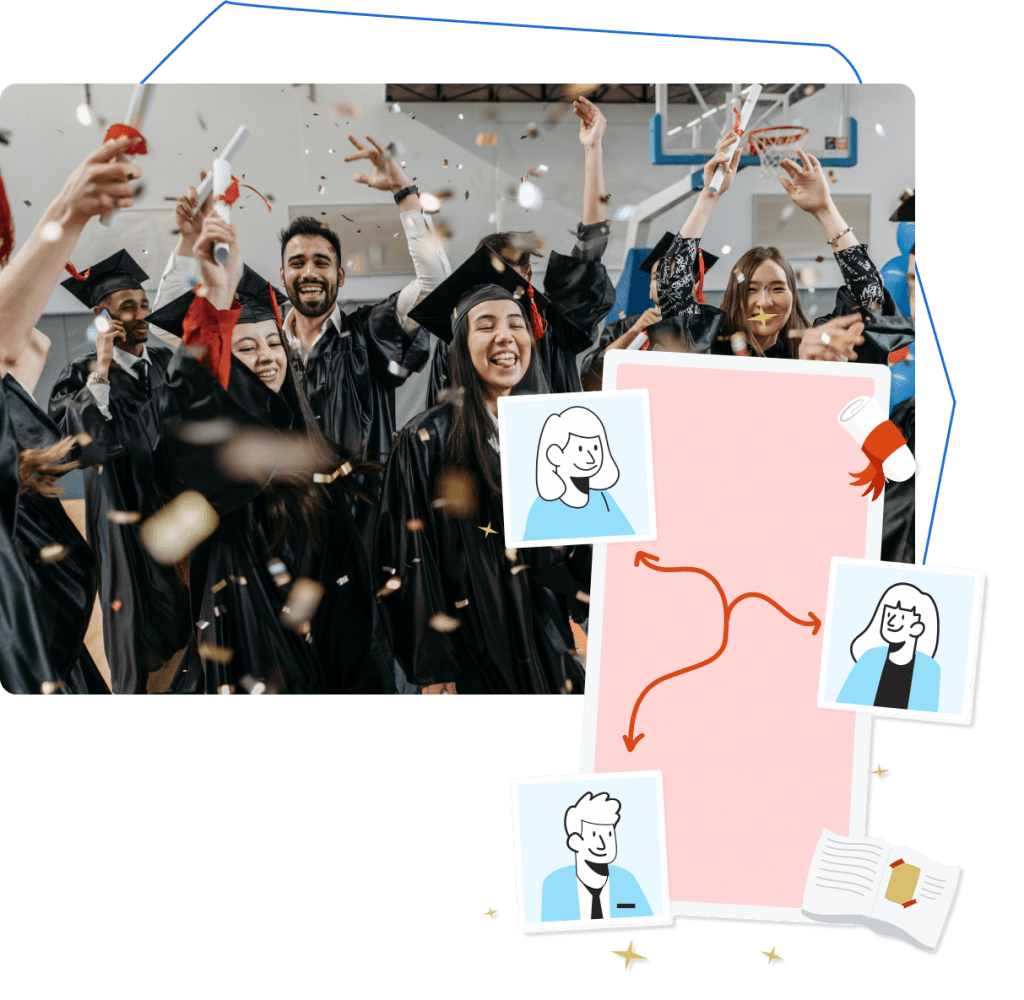 Share pictures, videos, and other attachments that are downloadable. You can create different boards according to the topic to increase member engagement and maintain the content quality. It also gives you full control of who can see the content, comment, or reply to it. A private members-only network helps you increase your membership subscription rates.
This feature helps you to create discussion boards where you can engage with your audience. You can choose it to be for members only or open to everyone. All of the important announcements can be shared here to keep the community updated. Additionally, the members can also communicate privately with each other.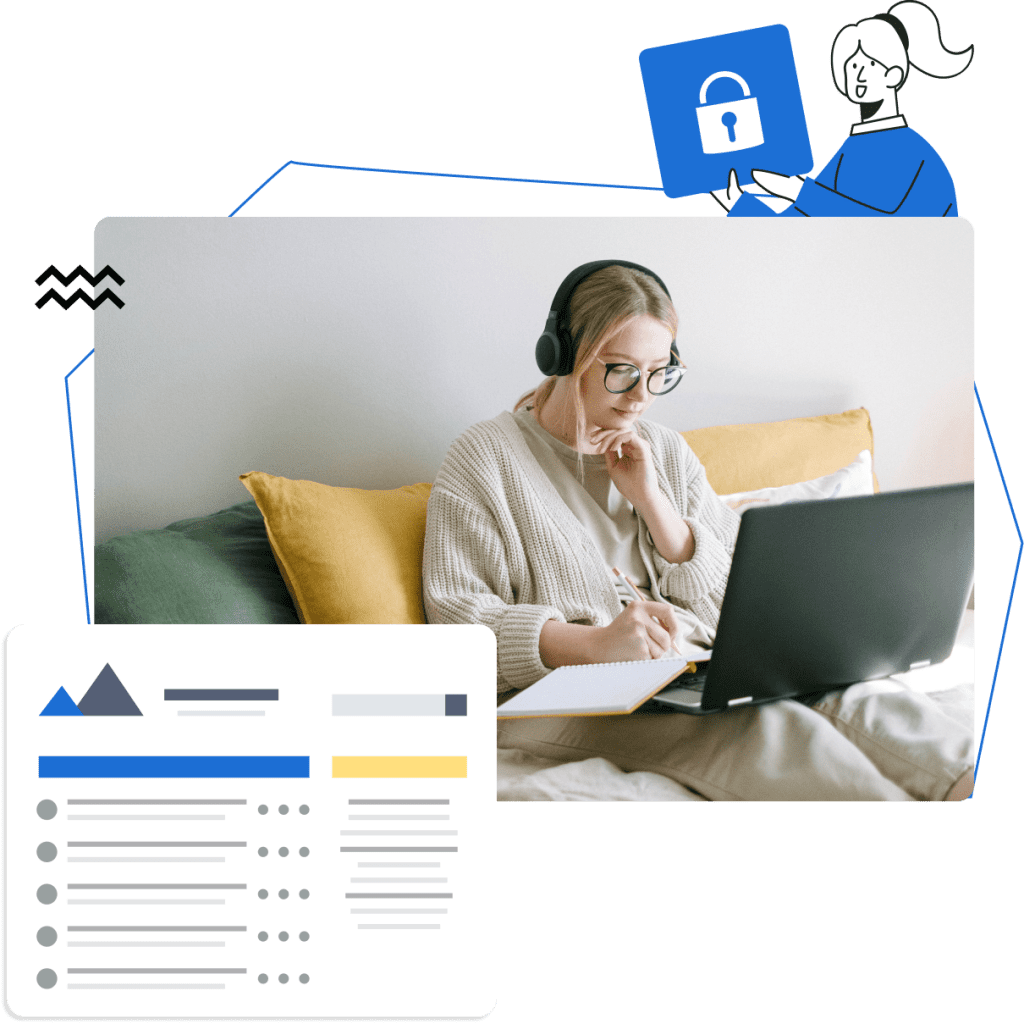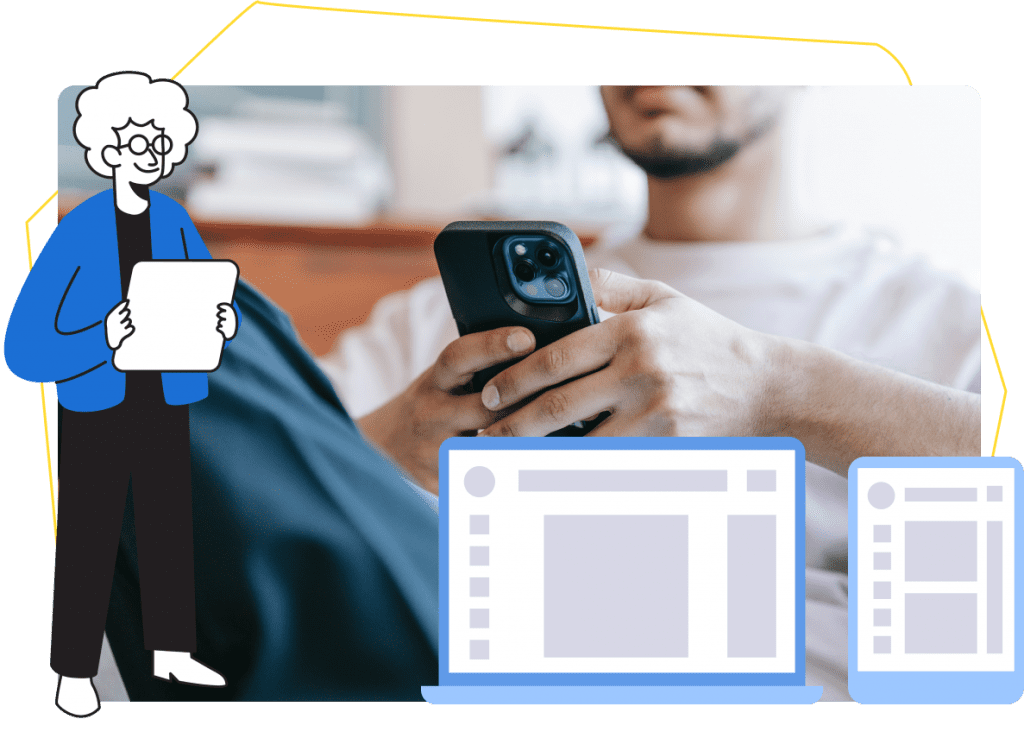 In order to increase awareness and engagement of your brand you need a mobile app that comes in handy for your customers, Raklet makes that possible. You can have your branded app in the Apple Store and Google Play. With the help of a branded app, you can always notify your members about events, payments or campaigns through push notifications. Your customers can also update their profile and have a unique digital membership card that makes them feel more inclusive and helps you collect data. The best part is that you can get your branded app within 3 weeks with Raklet.
Once all the members are in the system you can interact with them by sending personalized emails, SMS, form discussion boards, and much more. If need be for further analysis, you can easily conduct it by exporting the data and receiving extensive reports for it.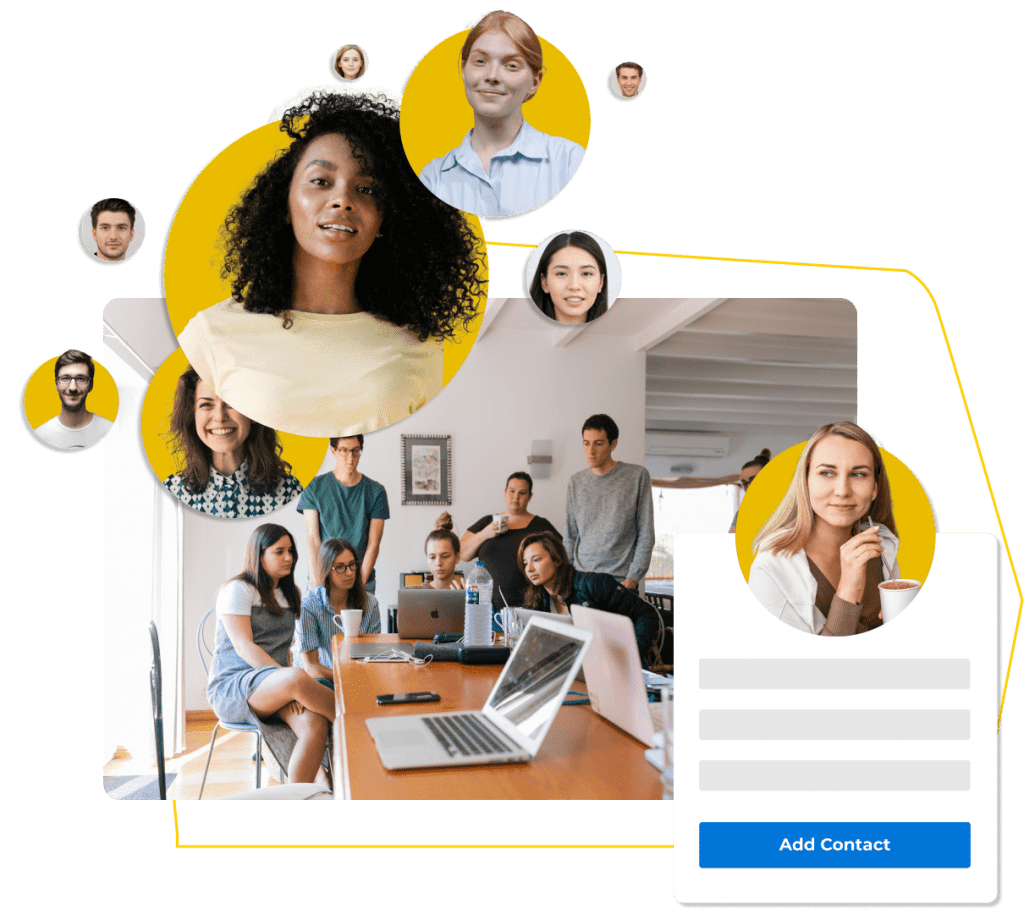 You can create your own CRM however you want. Store all the databases of your customers in one place where you can categorize them according to different segments. The members can update their information whenever they want. By modifying the membership forms, you can collect all information about the members you need.
Similar to Bitrix24, Raklet offers a free plan that you can try and use most of the features you want such as adding members then sending them an email, or setting up the social network. We have three different tiered pricing plans, Essentials, Professional, and Premium starting at $49/month.
You can check out our transparent pricing page and choose the best plan for your organization's needs! If you would like to give it a try, you can schedule your demo!
The overall rating of Raklet is 4.8/5 on Capterra, which is one of the top websites that help businesses find their software. Our customers are mainly happy with the huge variety of integration options, ease of use, and customizations according to their needs.
Raklet is listed as one of the top-rated software in several categories on Capterra. You can also check out SourceForge, G2, and GetApp reviews to see how our customers view Raklet.

How is Raklet better than Bitrix24?
You can see the comparison below:
Free or starts from $49/mo
Free or starts from $39/mo
Additional products to members:
Don't listen to us, listen to what our clients say

Good membership software! I really liked the support responsiveness. They are on the ball, listen to your comments and try to integrate if the comment can bring value to their product.
Powerful event management software! Raklet's web and mobile apps makes it really easy for us. We create tickets for public and members-only, offer coupons to promote our events and check-in guests onsite.
I am satisfied. We manage the administration and communication of our associations thousands of members. Support team is really kind and help us solve problems quickly through chat or video call. We sell tickets and also crowdfund on the platform.
We publish digital cards for our members on Raklet. They can benefit from the perks simply by using mobile app or adding their cards to mobile wallets. Highly recommended.
As we were about to spend thousands to develop membership software, we discovered Raklet and saved. Raklet has a lean and well thought architecture that provides you the most important features you need for membership management. It looks familiar from day 1, easy to use without extensive training.
Create your account.
It's free for as long as you need.
Start for free & upgrade only if you need. Card not required.