Khoros Alternative: Raklet
Khoros offers a digital customer engagement platform for companies to enhance social media management, brand-owned communities, and much more. If you are looking for a Khoros alternative, this article introduces the best solution: Raklet's customer management software!
Managing your customers and ensuring effective customer engagement may demand some handy tools to ease the process. If you are searching for solutions to easily keep track of your customers, create a social network for them, and ensure efficient target marketing, Raklet is here to help with its customer management software!

Khoros was founded in 2019 with the merger of Lithium and Spredfast, and has earned several awards in the recent years following its foundation. Khoros is a platform for digital-first customer engagement with software and services for digital care, messaging, chat, social marketing, and online communities. Nevertheless, Khoros may not be the best solution for every business searching for a digital customer engagement platform. Let's see what they offer, and what they lack.
Khoros gives the option to choose from the various products for effective digital customer management. Let's analyze some of these products:
– Online Brand Communities: Khorus helps big businesses to create digital spaces for their customers to connect with peers and share new ideas. The online communities allow for connected learning experiences rather than the traditional search, evaluation, purchase, and support interactions.
– Messaging: Khoros promotes messaging the customers as their friends do: through a diverse portfolio of messaging channels from Facebook Messenger to owned and in-app messaging. You can create personalized one-to-one experiences and improve customer satisfaction through the messaging feature of Khoros.
– Social Media Management: Khoros allows you to engage customers with meaningful social marketing content and campaigns with effective business results and increased affinity. Khoros especially promotes the safety, security, and power aspects of its social media management product.
– Chatbot: Khoros offers a no-code chatbot building for your business to automate conversations and deliver innovative experiences with Conversational AI. Natural Language Processing (NLP) is used to identify the intent and prioritize the appropriate context.
Unfortunately, Khoros doesn't explicitly show their pricing on the website, you need to contact them to learn the customized prices according to the features you choose, and your business size. Their pricing isn't included in Capterra or other review websites either. However, Capterra reviews state that Khoros is very expensive compared to other customer engagement platforms. Another thing to keep in mind is that Khoros doesn't offer a free plan, but you can request a demo by signing up through their website.

The limited number of Capterra reviews about Khoros show an overall score of 4.4/5 stars. Users have seen an increase in customer experience and engagement with Khoros, however expensive costs and lack of updates are among the downsides. Let's see more about Khoros's pros and cons together:
Raklet provides powerful customer management software that comes with diverse features and more than 4000 integrations. Raklet offers several tools to customize and improve your customer engagement. Let's see some of Raklet's features in detail: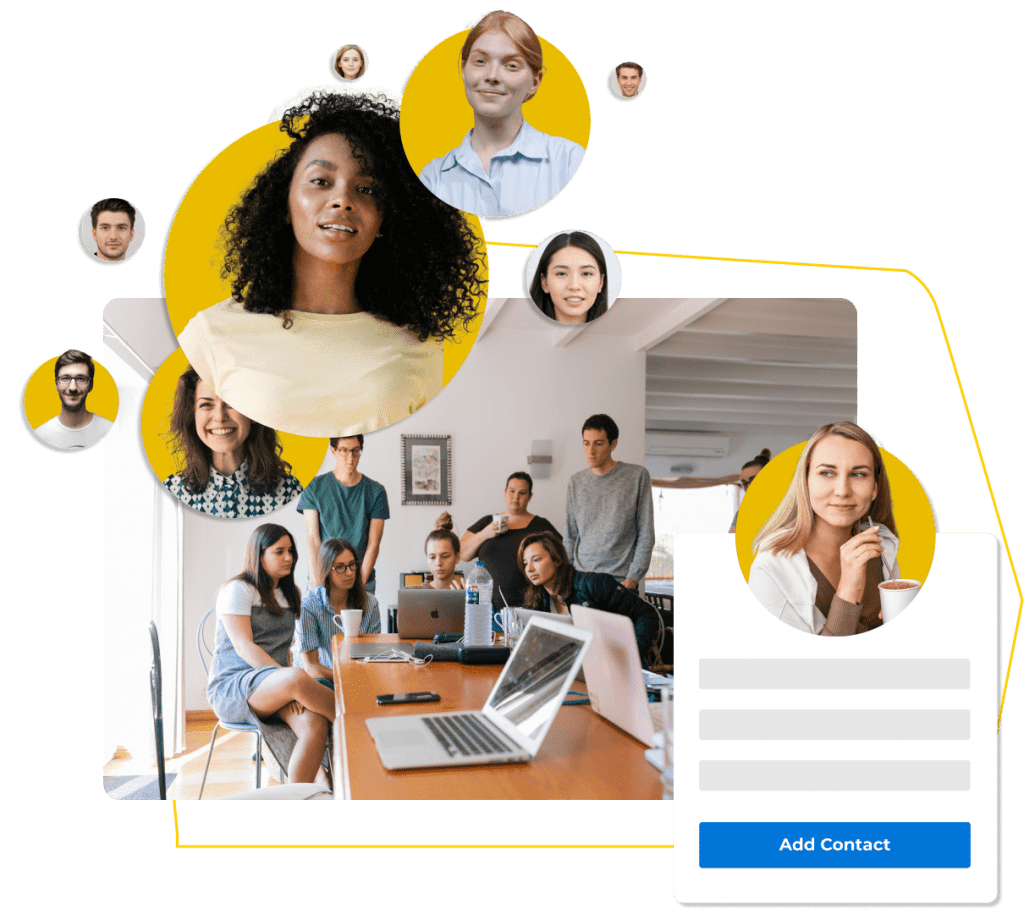 Raklet makes it effortless to manage your customer database with the collection and storage of up-to-date information safely and effectively. The all-in-one platform allows creating customizable forms to sign up and manage their data with various filters that are suitable for your business. Moreover, you can let the customers create individual membership profiles to improve their engagement.
Raklet makes it easier for your customers to engage, network, and communicate with each other through a strong social network. You can create discussion boards for specific topics and share customizable announcement posts. Furthermore, you can give your customers the option to send private messages through their personal member profiles.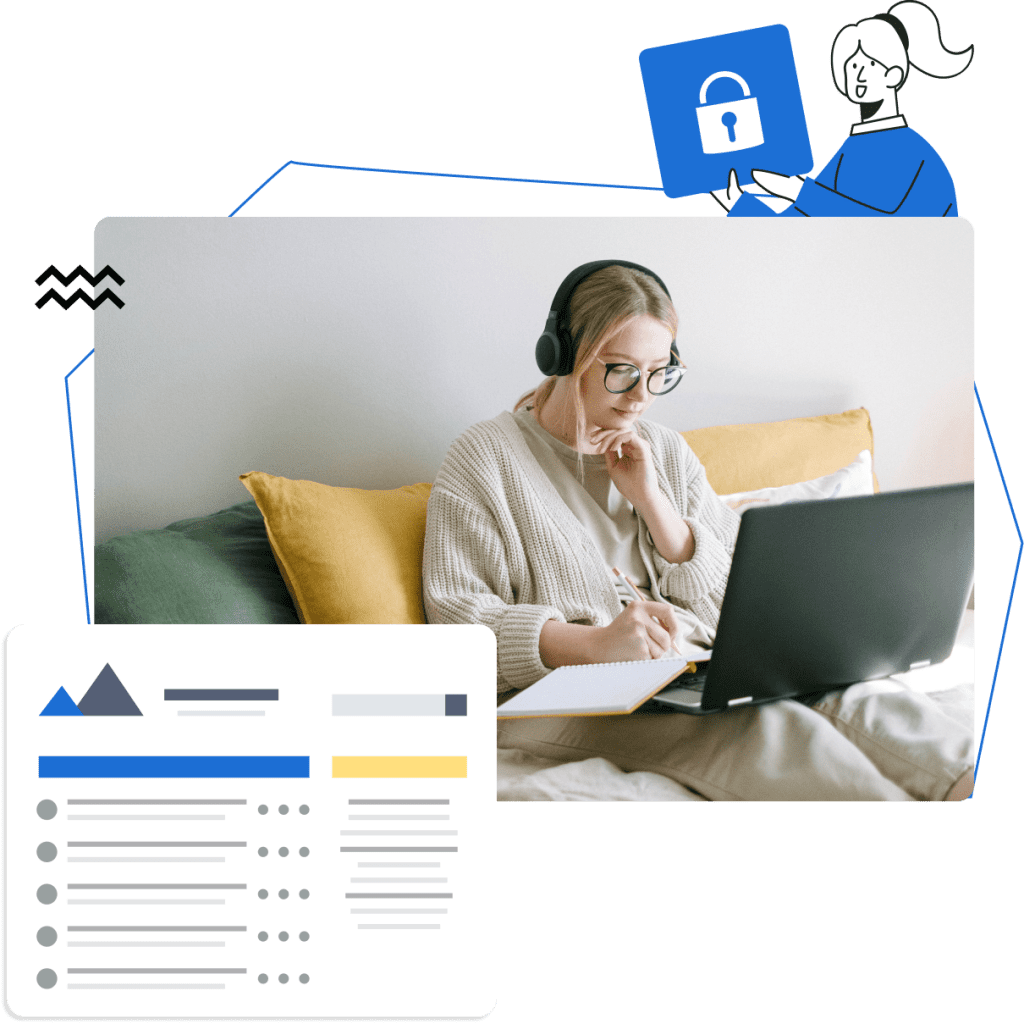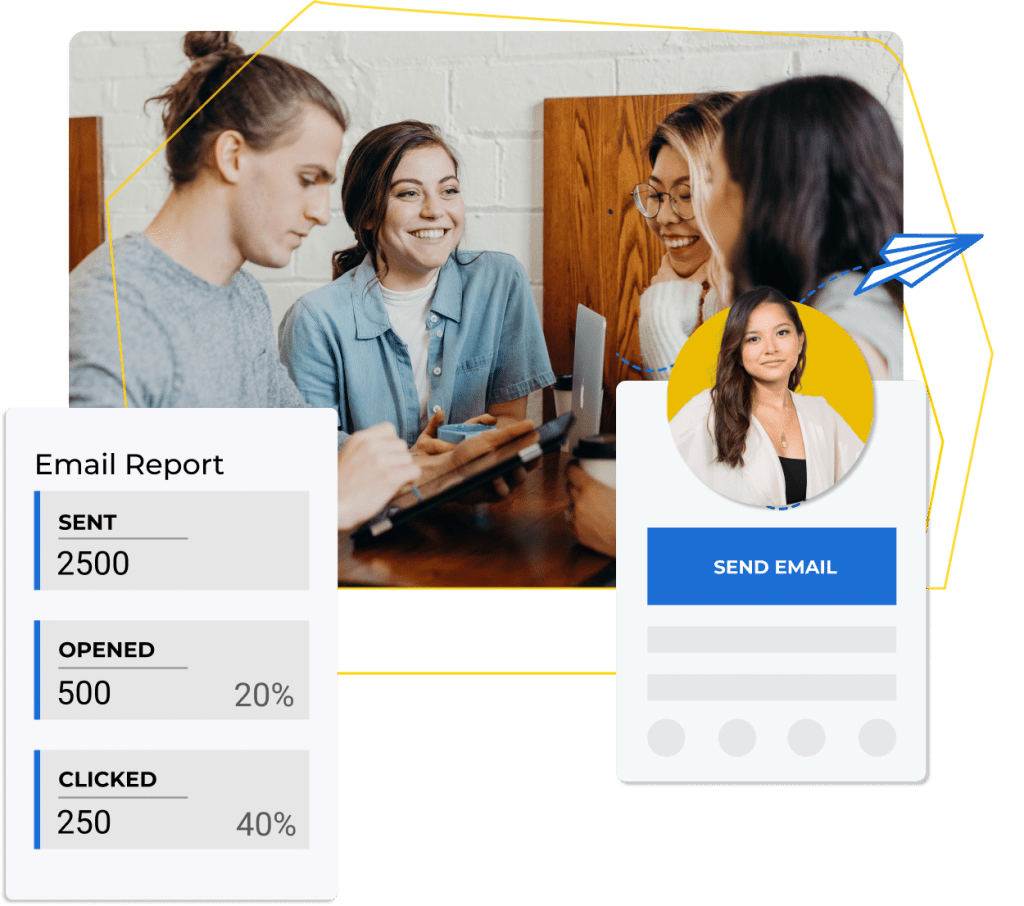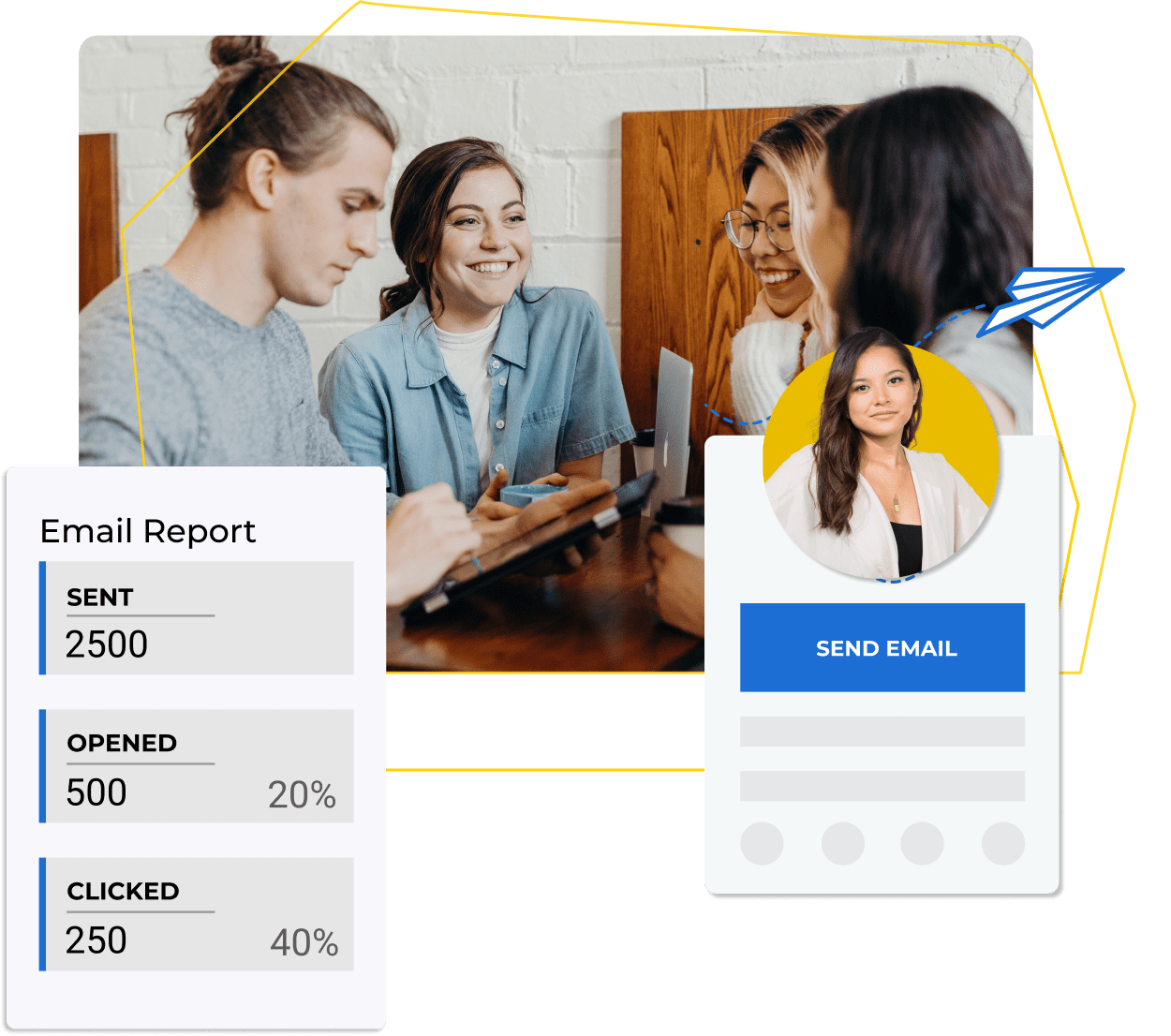 EMAIL & SMS COMMUNICATION
Raklet eases the communication process with your customers through subscription-based newsletters and SMS communication. You have the option to create, customize and automate both emails and SMS for your customers and their interest. You can also track the delivery, opening, and clicking rates of your emails. Moreover, Raklet prepares reports for mass emails and helps to enhance your email marketing strategy along the way.
One of the most powerful tools from Raklet's customer management platform is the branded mobile app creation. Connecting with your customers online through this branded app is a simple and easy way! You can have your brand everywhere on the mobile, send notifications to your customers for announcements, and have discussion forums on the app as well.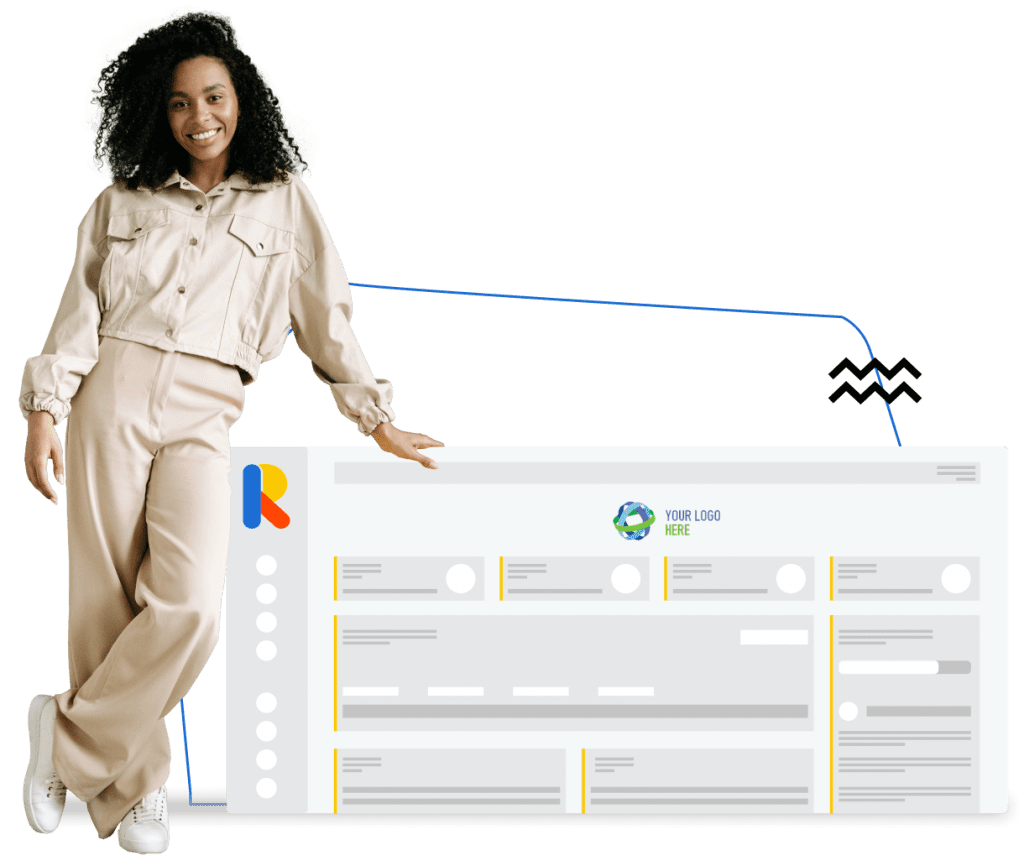 Unlike Khoros, Raklet has a free plan for up to 50 members. Raklet offers three different tiered pricing plans: Essentials, Professional, and Premium starting at $49/month. Let's take a closer look at these:
Essentials plan includes up to 1000 contacts with 1 admin and 1 email sender name for $49/month,
Professional plan includes 2000 contacts and 2 admins for $99/month,
Premium plan offers to include a maximum of 5000 contacts with 5 admins in total $249/month.
Professional and Premium plans also commonly include corporate membership and event check-in at the door.
You can find out more on our transparent pricing page and choose the best plan for your organization!
Based on the Capterra reviews, Raklet ranks highly both for ease of use and customer service. Reviews include that Raklet has improved the customer engagement of companies, and our engineering and support team are found to be very supportive and productive. The filtering and reporting features are especially found to be very useful.
Raklet is listed as one of the top-rated software in several categories on Capterra. You can also check out SourceForge, G2, and GetApp reviews to see how our customers view Raklet.

How is Raklet better than Khoros?
You can see the comparison below:
Free or starts from $49/mo
Don't listen to us, listen to what our clients say

Good membership software! I really liked the support responsiveness. They are on the ball, listen to your comments and try to integrate if the comment can bring value to their product.
Powerful event management software! Raklet's web and mobile apps makes it really easy for us. We create tickets for public and members-only, offer coupons to promote our events and check-in guests onsite.
I am satisfied. We manage the administration and communication of our associations thousands of members. Support team is really kind and help us solve problems quickly through chat or video call. We sell tickets and also crowdfund on the platform.
We publish digital cards for our members on Raklet. They can benefit from the perks simply by using mobile app or adding their cards to mobile wallets. Highly recommended.
As we were about to spend thousands to develop membership software, we discovered Raklet and saved. Raklet has a lean and well thought architecture that provides you the most important features you need for membership management. It looks familiar from day 1, easy to use without extensive training.
Create your account.
It's free for as long as you need.
Start for free & upgrade only if you need. Card not required.