Loyal Patron Alternatives, Pricing, Reviews & Ratings
Are you looking for an alternative membership management solution for Loyal Patron? Check out the membership management system from Raklet. Learn more about Raklet, an affordable Loyal Patron alternative.
It might be challenging to create profitable and useful membership websites. Manually planning events, signing up members, and managing finances could take a while. On the other hand, Raklet's effective membership management software may assist you in managing your community with a range of features, allowing you to concentrate on growing your audience.
Although Loyal Patron is software that can facilitate all these tasks and save you time, it is not unrivaled in this regard. Let's get to know Raklet and Loyal Patron together and compare them with each other.

Since its founding in 2008, Loyal Patron has been assisting small businesses in growing their customer marketing lists and boosting return and referral business. They have developed a state-of-the-art marketing platform in more recent years that includes WiFi marketing, loyalty and rewards, mobile marketing, email marketing, and survey reputation management in one user-friendly system that is accessed by a single login ID.
Loyal Patron has many features that are beneficial for your membership management as well as non-profit marketing. These services are available on their website. Here, we will examine some of them which can be useful for you:

Email Marketing:
Loyal Patron does more than simply assist with email data collection. Additionally, they have integrated email marketing into their platform. Therefore, unless you want to spend more, you won't need Constant Contact or Mailchimp. You will get access to hundreds of automatic campaigns that you can Set and Forget, such as We Miss You, Happy Anniversary, and Thanks for Visiting. With a straightforward drag-and-drop interface and built-in support for mobile devices, you can quickly create your own newsletters.
Digital Coupons:
The appearance, feel, hyperlinks, and pictures of your coupon template may all be easily customized. Additionally, you are free to link your digital coupon(s) to any email marketing or mobile text marketing campaign they choose in order to enhance traffic.
Surveys and Reputation Management:
The straightforward and automatic method of gathering confidential client feedback is through the Surveys & Reputation Management module. This well-liked module conveniently interacts with your loyalty rewards program, offering your company invaluable knowledge of the buying patterns and attitudes of your customers.
Membership Subscriptions:
Users that run loyalty and rewards programs who want to distinguish between groups of consumers for segmentation, benefit bundling, or reporting purposes can utilize the Membership Subscriptions module.
Unfortunately, there is no pricing information on Loyal Patron's own site or other sites. It is said to be affordable in some reviews, but since there is no detailed information, it is difficult to say that it is definitely cheap or expensive. You can request a demo from the "contact us" section of their site and get detailed price information.
Loyal Patron is not included in pages such as Capterra, Getapp, or G2. However, in the comments we reached from the Google Reviews section, it is mentioned that the support team is good and that it is suitable for small businesses. Additionally, the reward system they offer is liked by some/ most customers.
Raklet
is an all-in-one membership management platform that enables communities to connect, network, and flourish, generating brand engagement and opportunities. It is easy to set up and can be modified to match the colors of your business. To assist you in modifying and enhancing your membership platform, Raklet provides a number of solutions. Check out some of the
features
Raklet provides its users with: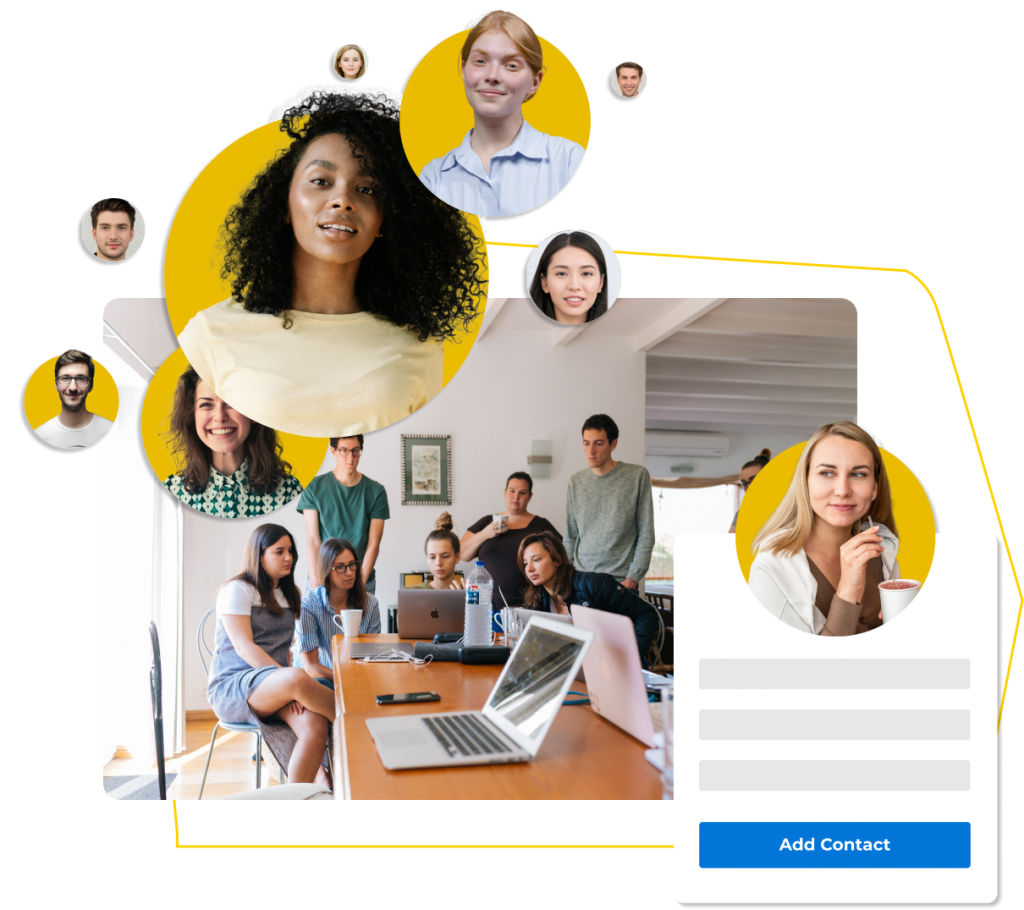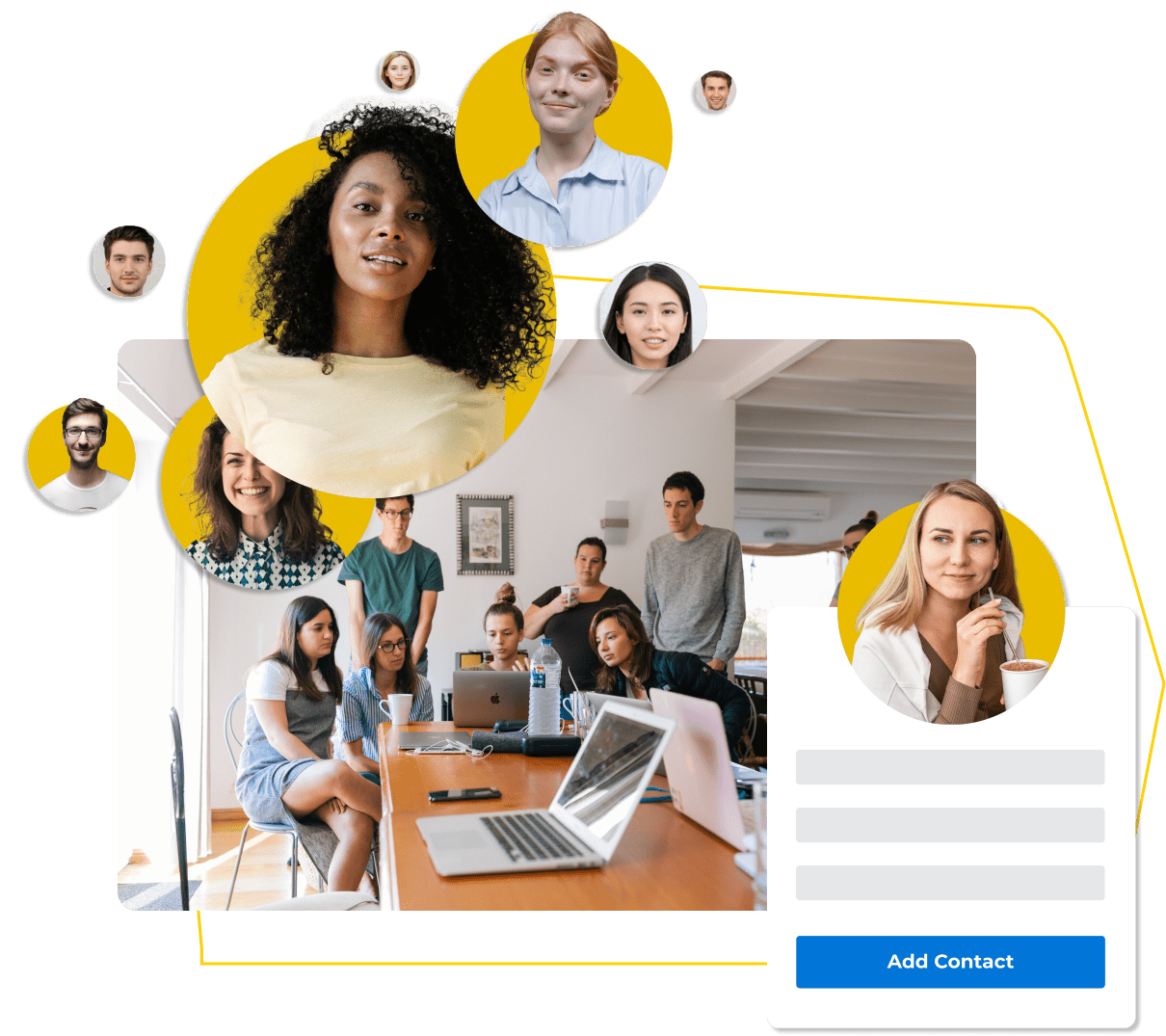 You may create your own database to track and manage your attendance using Raklet's strong CRM. CRM also helps your business to build relationships with your clients, increasing client loyalty and retention. By sending targeted emails and SMS, setting up paid newsletters for particular groups, building discussion forums, and more, you can successfully engage members by utilizing your CRM data analysis with Raklet.
The major goal of any membership management platform must be to keep members engaged. Raklet makes it possible for your members to interact and stay in contact through a topic or group-based discussion boards, likes, comments, and idea-sharing. To promote greater interaction, you can also make use of our private messaging feature and discussion boards. You might also create a neighborhood-specific private social network. To connect with one another, your members can establish discussion boards and themes.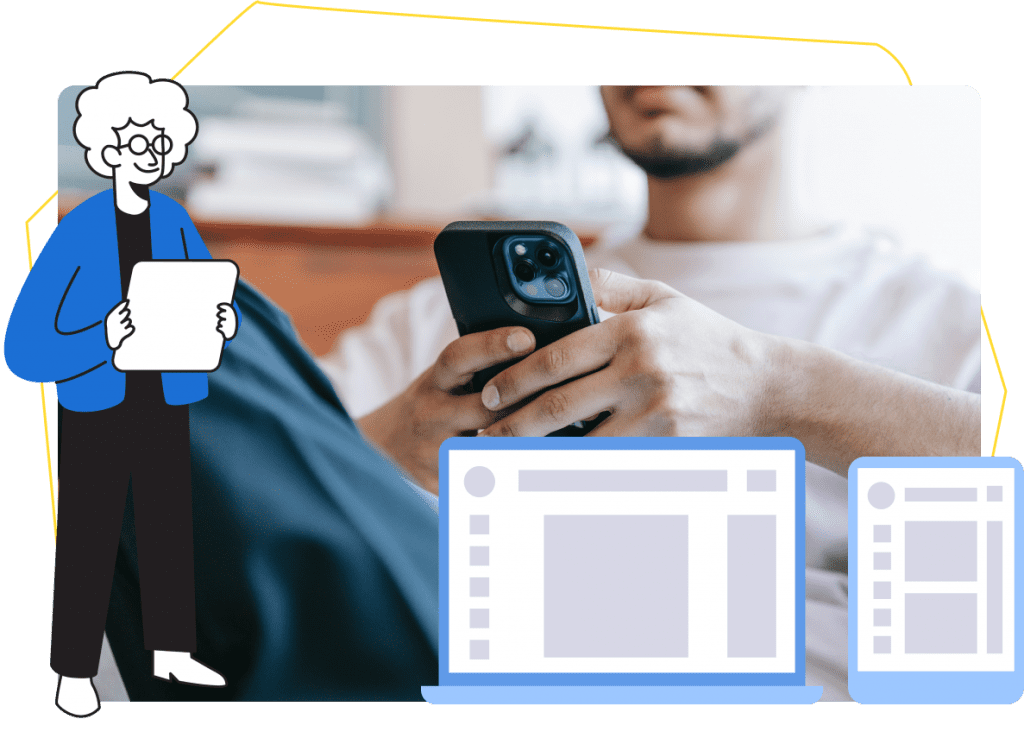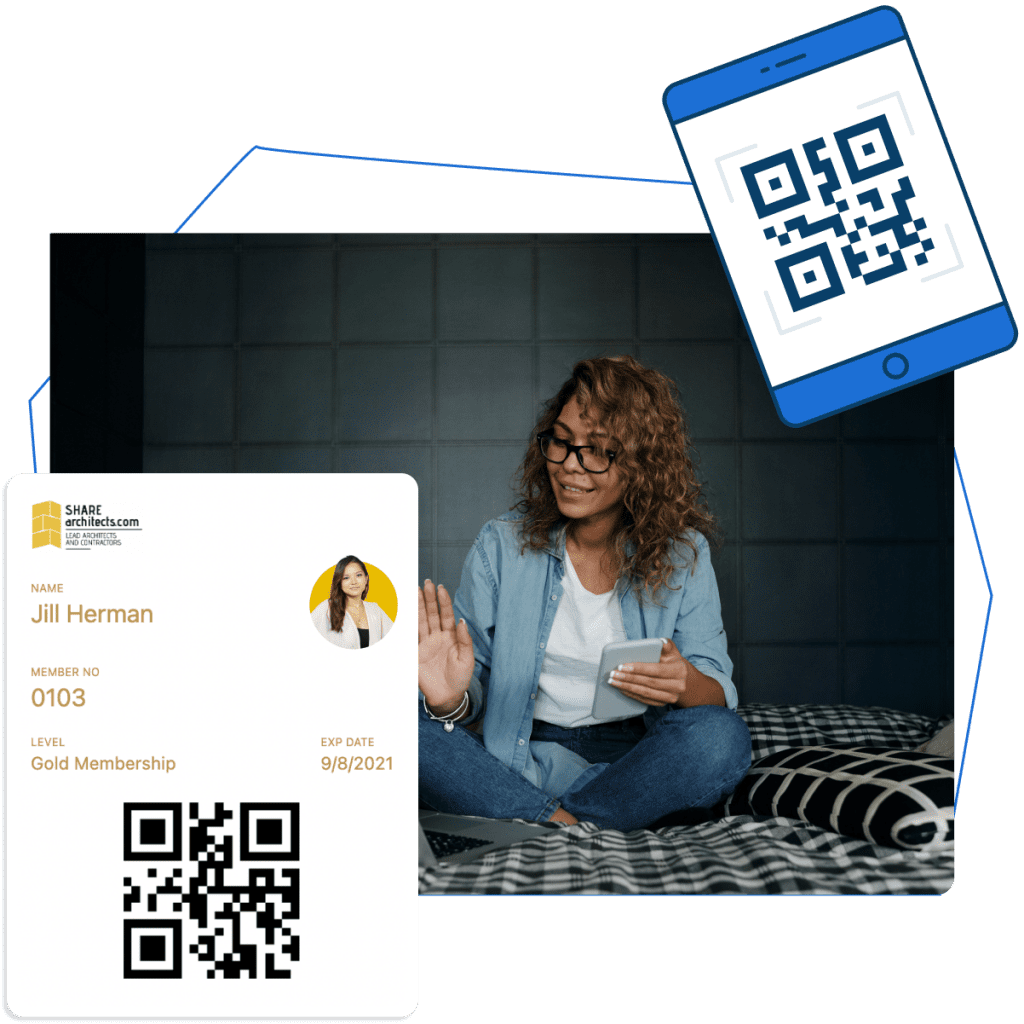 You may create digital membership cards for your members that feature your brand's colors, logo, and unique membership details in order to strengthen community ties. By scanning their built-in QR codes, members may access one another's contacts and check into events. Raklet can help you create customizable digital cards without wasting hours!
Raklet provides its customers with 4 different pricing plans. One of them is free plan, which you may take advantage of to test out our site or utilize to remain there indefinitely. After the free plan, there is a $49 monthly cost. Higher-level plans provide extra features like API access and customer solutions while also increasing your storage space. Additionally, we provide a free plan with CRM and online payments that are beneficial for managing your membership. You can find Raklet's transparent pricing details on our
transparent pricing page
and on various websites like
Capterra.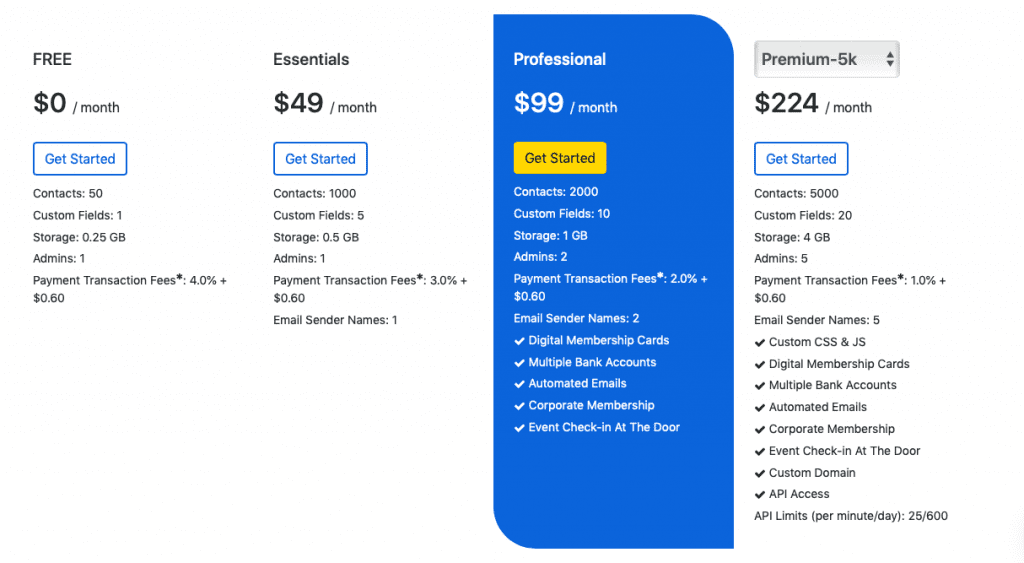 Raklet received nearly perfect ratings in each of the three categories. Raklet scored 4.8/5 ratings, ranking it among the finest, and was praised for its outstanding customer support. With practically perfect ratings based on user feedback, it has gone to the top of the rankings for membership management software. You are seeing Raklet reviews posted on
Capterra
's page above, and you can also get additional information from
GetApp
,
SourceForge
and
G2
.

How is Raklet better than Loyal Patron?
You can see the comparison below:
Free or starts from $49/mo
Social Media Integration:
Don't listen to us, listen to what our clients say

Good membership software! I really liked the support responsiveness. They are on the ball, listen to your comments and try to integrate if the comment can bring value to their product.
Powerful event management software! Raklet's web and mobile apps makes it really easy for us. We create tickets for public and members-only, offer coupons to promote our events and check-in guests onsite.
I am satisfied. We manage the administration and communication of our associations thousands of members. Support team is really kind and help us solve problems quickly through chat or video call. We sell tickets and also crowdfund on the platform.
We publish digital cards for our members on Raklet. They can benefit from the perks simply by using mobile app or adding their cards to mobile wallets. Highly recommended.
As we were about to spend thousands to develop membership software, we discovered Raklet and saved. Raklet has a lean and well thought architecture that provides you the most important features you need for membership management. It looks familiar from day 1, easy to use without extensive training.
Create your account.
It's free for as long as you need.
Start for free & upgrade only if you need. Card not required.