NimbleAMS Alternative: Raklet
NimbleAMS comes with several features to ease the membership management needs of your association. However, if you are searching for an alternative to NimbleAMS, we are here to present the best solution: Raklet's association management software!
Association management consists of several time-consuming processes such as accounting, contact management, events management, registration tracking, and many more. Effective associate management software that uses up-to-date technology is a great step towards improving the management process! Let's see how Raklet compares to NimbleAMS with its all-in-one associate management software!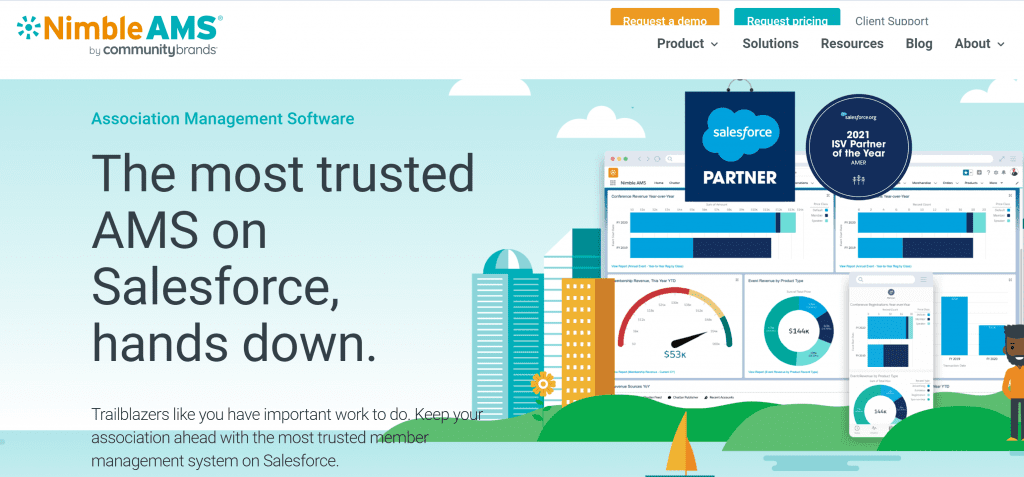 Since 1992 starting as NimbleUser, NimbleAMS has been helping associations from nonprofits to faith-based groups to use technology to achieve their mission. NimbleAMS is built 100% on Salesforce and has different integration partners. With NimbleAMS, organizations choose to adopt community brand solutions to manage memberships, career centers, learning, accounting, fundraising, donations, admissions, enrollment, and events.

NimbleAMS offers several different features that all support the association management process for various types of organizations from nonprofits to communities. Let's analyze some of these features together:
Membership Management: NimbleAMS helps to build and track lifelong member relationships with a 360-degree view. You can easily work with complex membership structures, handling everything from simple to multi-tiered dues, and variable durations of memberships along with one-time and recurring payments.
Personalized Member Portal and Community: With NimbleAMS, you can provide your members with exclusive online access to their membership. They can access event registrations, certifications, affiliations, and account information, including an entire eCommerce store.
Event and Exhibit Management: NimbleAMS allows you to create events and manage the whole process including planning, logistics, registration, and communication of your events. There are diverse tools available to manage registration types, session tracks, pricing, coupons, booth assignment, contract management, and many more.
Analyzed and Personalized Dashboards: The analyzing features of NimbleAMS help to identify opportunities and solve issues before they surface. Trusted and powerful analytics are used along with personalized dashboards that are included, and they help to visualize key business metrics and spot trends.
Unfortunately, the pricing information of NimbleAMS is not clearly showcased on their website. You need to request the details by contacting them through the form on their website.
Capterra mentions that the pricing starts from $160/month. Moreover, there isn't a free plan or free trial. You can also request a personal demo after specifying your organization and its revenue.

Based on the limited number of Capterra reviews, NimbleAMS scored 4.7 stars with 4.0 stars for Ease of Use and 4.3 stars for Customer Service. Users state that the automatic upgrades ensure constant improvement and the system is easy to use. However, there are complaints about certain aspects of NimbleAMS such as the complicated reporting processes. Let's see NimbleAMS's pros and cons together:
Raklet provides an all-in-one associate management software to provide solutions for the problems and needs of your association. Raklet includes more than 4,000 integrations to offer diverse and adequate features. There are numerous areas you can customize to fit your membership management's unique needs and aims. Let's see some of Raklet's features in detail: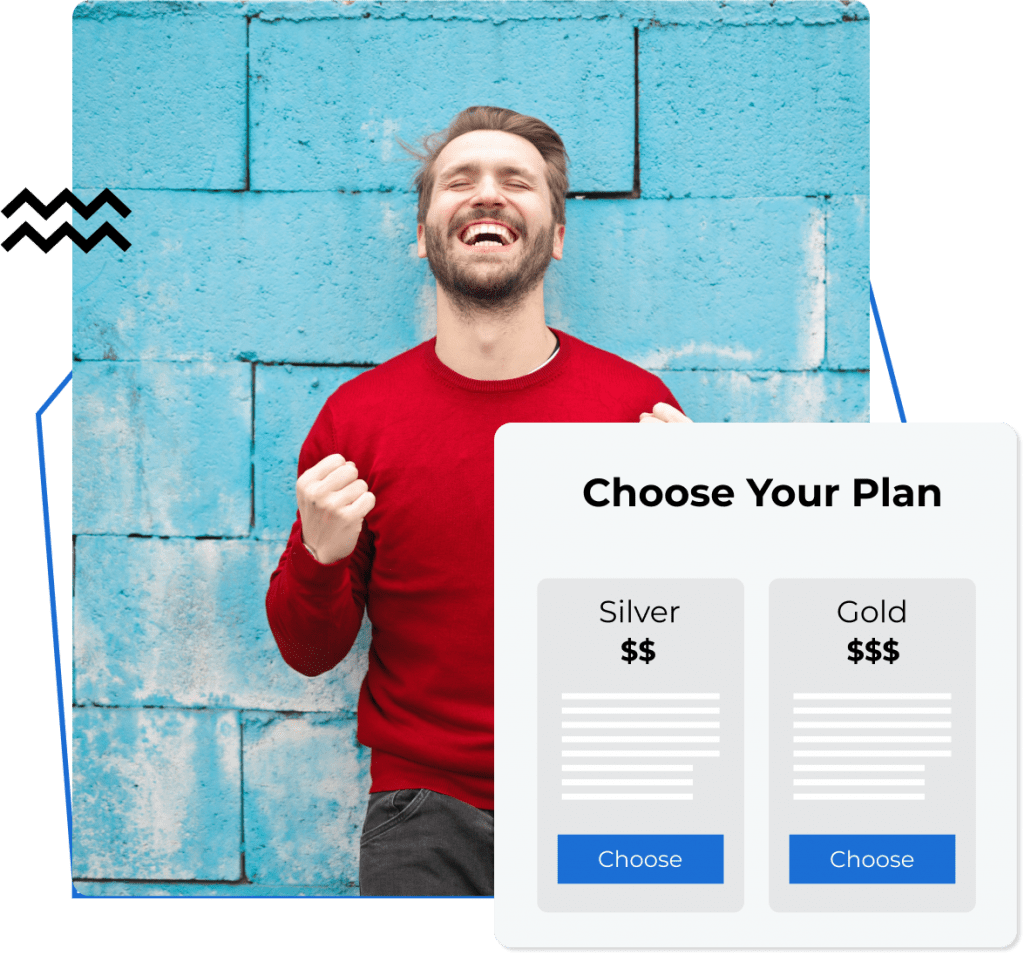 You can manage your finances easily with Raklet's integrations and online payment options. Raklet allows you to create different types of membership plans that range in duration, payment, and exclusive access. Members can set up recurring or one-time payments, and send automated debt reminders through the platform.
You can have your own customized mobile app on Appstore and Google Play. The app is fully customizable according to your needs, you can include your own logo and name, and let users engage on the go. Members can reach their platform wherever they want. You can also send notifications about updates, due dates, and other information.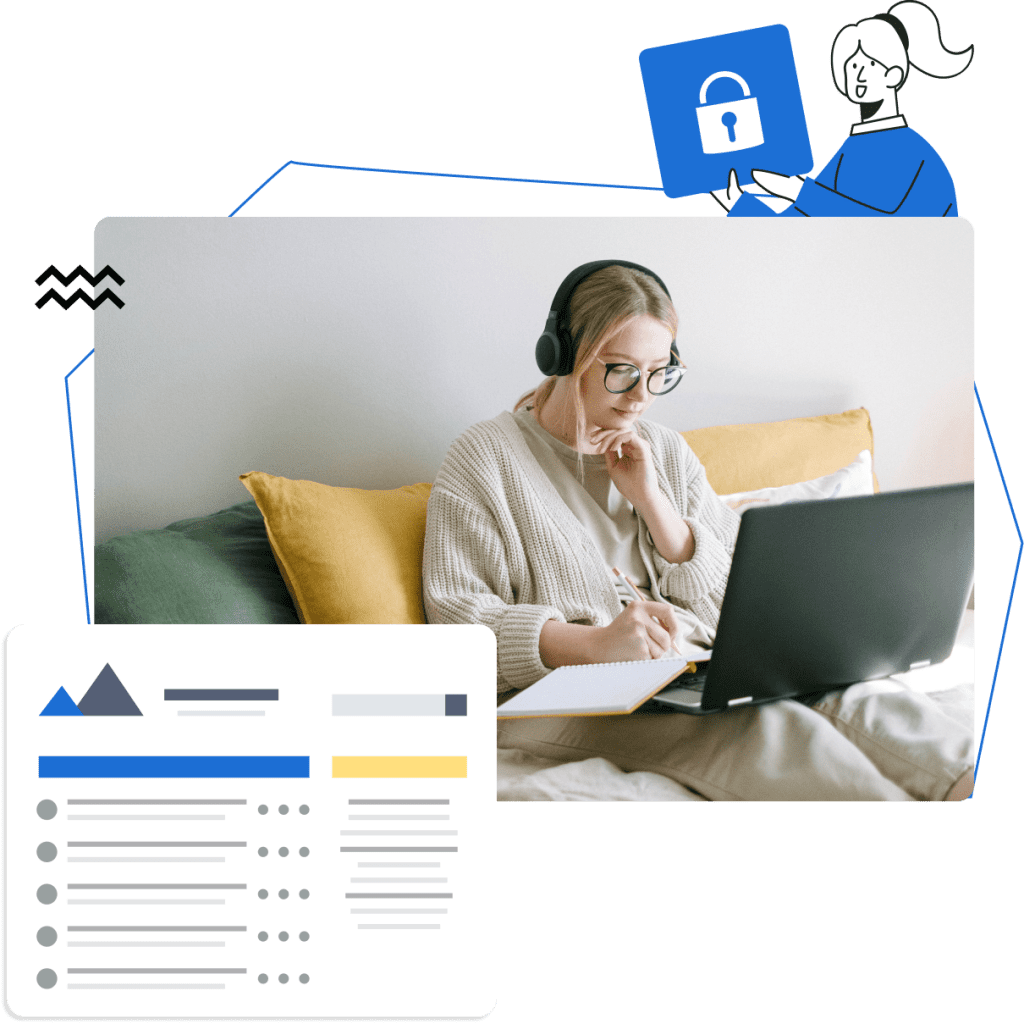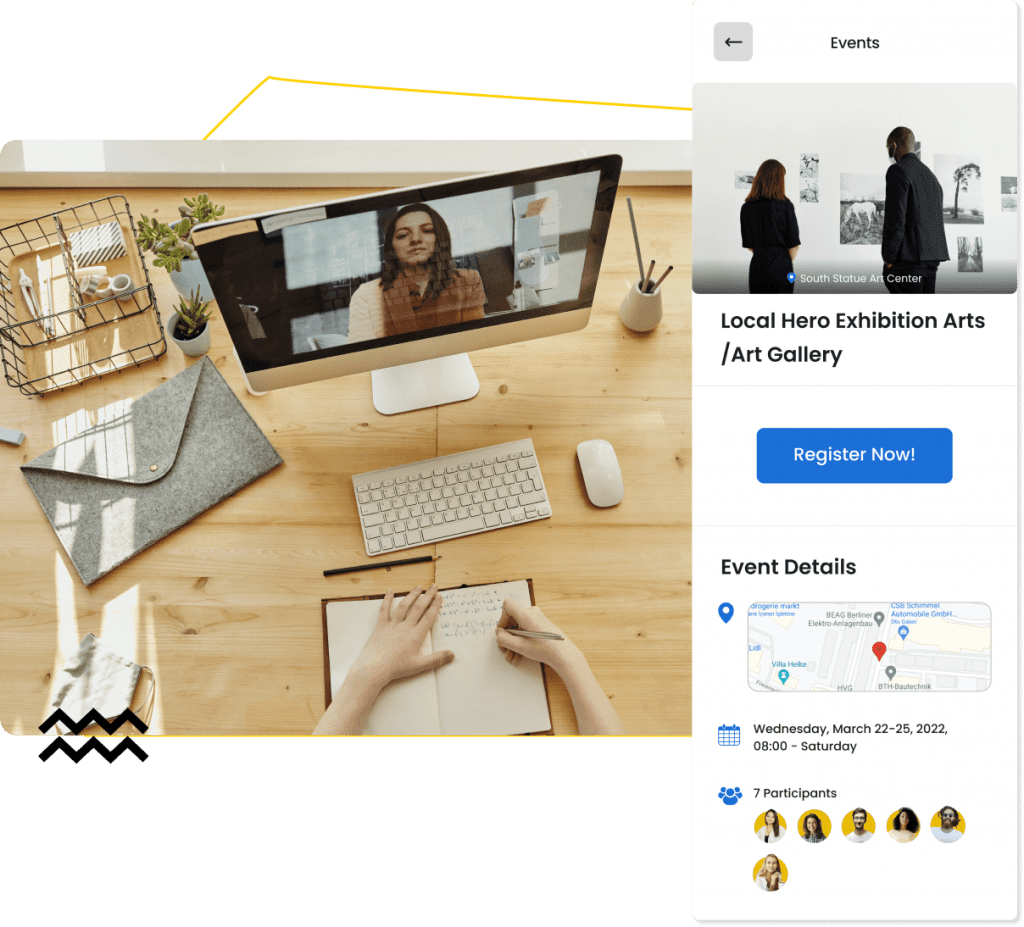 You can easily create events of different types and sizes with Raklet's robust event management features. Whether your events are virtual, face-to-face, or members-only; you can offer varying ticket types, collect payments, and offer digital membership cards for check-in and attendance. Overall, Raklet ensures to strengthen the bonds within your association and increases engagement.
You can customize the different fields and versions of your analytics and reports. Raklet ensures that you are up to date with your data and progress with these detailed analytics reports. You can continuously keep track of your growth, your members' actions, and other analytics to figure out your future strategies.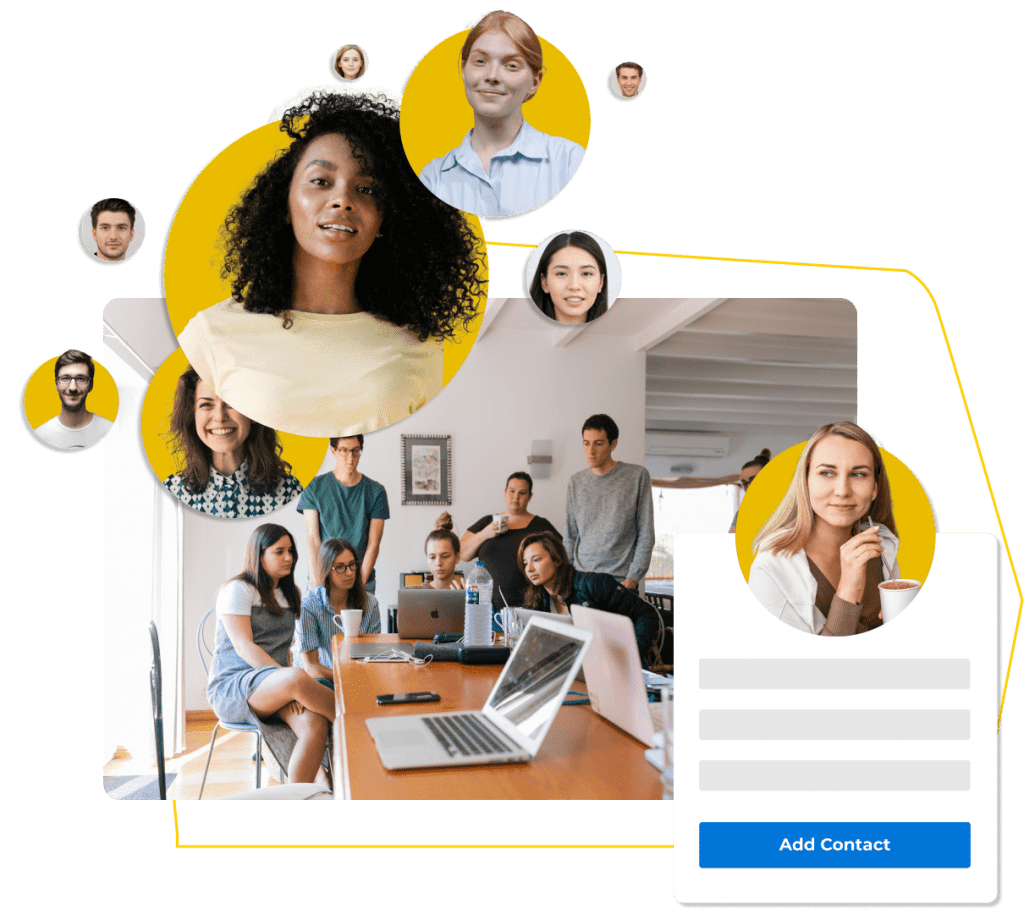 Raklet provides robust CRM and securely covers the whole process of collecting, storing, and managing your members' up-to-date information. You can easily integrate your old member database into Raklet, and customize the members' sign-up forms for your needs. Furthermore, your members can create their own member profiles and engage with each other on private social networks and discussion boards.
With Raklet, you can easily set up automated membership renewals for each member or manage them all at once. You can create and send automated reminders both as SMS and email before due dates. This feature is a great time saver along with other automated features since you can manage everything at once when you need it.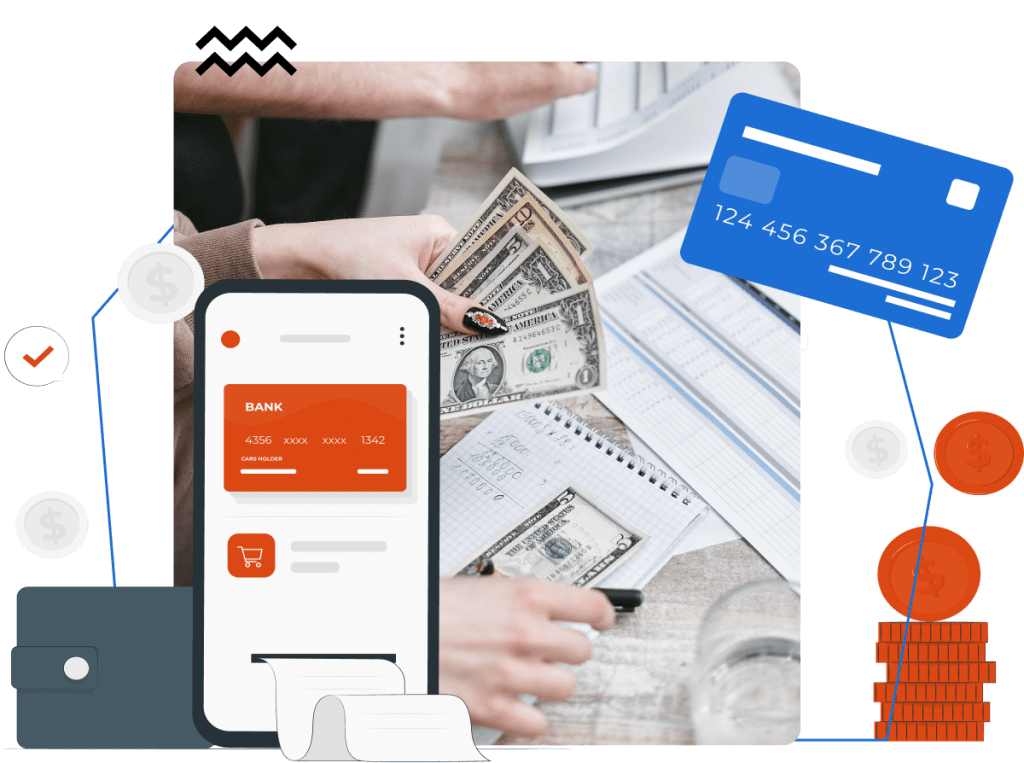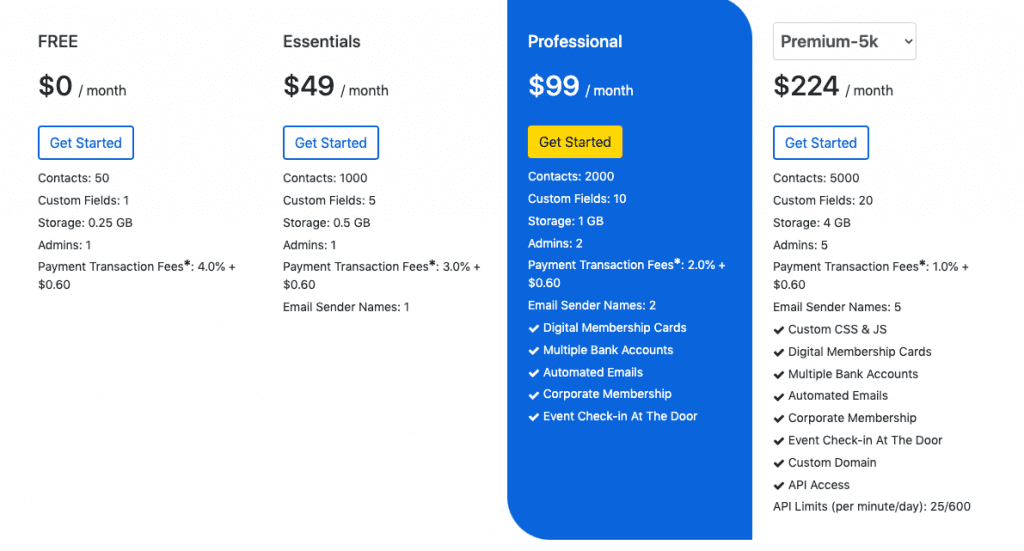 Unlike NimbleAMS, Raklet offers a free plan for associations that have a maximum of 50 members. Raklet has three different pricing plans: Essentials, Professional, and Premium starting at $49/month. Let's analyze these plans:
Essentials plan includes up to 1000 contacts and 1 admin for $49/month,
Professional plan includes 2000 contacts and 2 admins for $99/month,
Premium plan includes a maximum of 5000 contacts and 5 admins for $249/month.
You can check out our transparent pricing page and choose the best plan for your organization's needs! If you would like to learn more with one-to-one calls, you can schedule a free demo!
Based on the Capterra reviews, Raklet scores 4.7 for Ease of Use and 4.8 for Customer Service. Users state that Raklet's all-in-one association management software has eased the process for different types of associations. Especially the private social network and various features are highly praised in the reviews.
Raklet is listed as one of the top-rated software in several categories on Capterra. You can also check out SourceForge, G2, and GetApp reviews to see how our customers view Raklet.

How is Raklet better than NimbleAMS?
You can see the comparison below:
Free or starts from $49/mo
Digital membership cards:
Don't listen to us, listen to what our clients say

Good membership software! I really liked the support responsiveness. They are on the ball, listen to your comments and try to integrate if the comment can bring value to their product.
Powerful event management software! Raklet's web and mobile apps makes it really easy for us. We create tickets for public and members-only, offer coupons to promote our events and check-in guests onsite.
I am satisfied. We manage the administration and communication of our associations thousands of members. Support team is really kind and help us solve problems quickly through chat or video call. We sell tickets and also crowdfund on the platform.
We publish digital cards for our members on Raklet. They can benefit from the perks simply by using mobile app or adding their cards to mobile wallets. Highly recommended.
As we were about to spend thousands to develop membership software, we discovered Raklet and saved. Raklet has a lean and well thought architecture that provides you the most important features you need for membership management. It looks familiar from day 1, easy to use without extensive training.
Create your account.
It's free for as long as you need.
Start for free & upgrade only if you need. Card not required.