Ning provides tools to build your own social network for your online community management. If you are looking for Ning alternatives, we present you with the best solution: Raklet's community management software!
Effective community management requires an exclusive social network, customizations, and different time-consuming tasks such as managing community engagement, increasing loyalty, using monetization, and keeping track of the payments. Therefore, if you are looking for functional solutions to easily manage your online community and create a customized social network, you can learn more about how Raklet's all-in-one community management software compares to Ning with this article.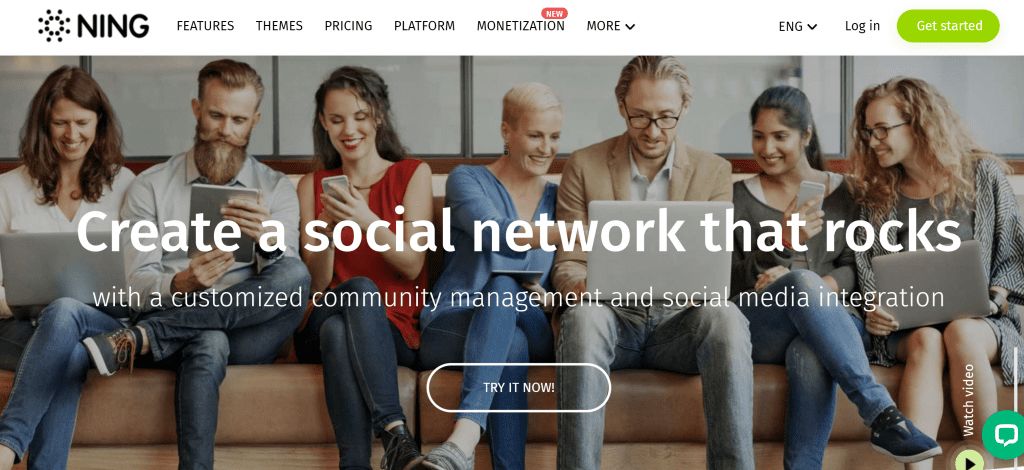 Ning is a platform that allows building an online presence from the ground up by creating social networks and helping to stay connected with the world. Since its foundation in 2004 in California, USA, Ning has come a long way to offer clients a comprehensive SaaS platform with a wide range of useful features and customization tools for online community building.
Since 2019, NING is reestablishing its image and improving the platform with numerous new features, including Paid Access, allowing network creators to make money from their content. However, Ning may not be the best online community platform for your needs. Let's see what they offer and what they lack.
Ning offers a variety of features that help you to create a social network for your customized community management and cover different aspects of your community's needs. Let's analyze some of these features together:
Website creation: Ning offers several tools to create a website for your community's social network. You can choose from the different themes, add monetization options, have a custom domain for your website, have easy domain mapping, make use of SSL certification, and many more!
Advanced content management: Ning enables you to share your knowledge and experience with the world via blogs and articles. You can also share different types of media such as music, podcasts, videos, and memorable photos. Moreover, you can initiate polls and surveys to get feedback from members.
Community management: Ning allows you to effectively manage your community by creating multiple member groups. You can also increase the engagement of your community members by starting discussions, contributing to relevant topics, and organizing engaging events.
Social networking: You can let visitors sign in to your website using their social accounts, and send them notifications about the latest activities and posts on your website. Furthermore, you can share your posts on social networks like Facebook, Twitter, and other social media platforms.
Monetization: Ning comes with different monetization options including paid access to content, paid memberships, and donations. You can make your content available for a certain price, a certain period of time, and to a certain group of users. You can easily monetize your website traffic by applying a paid membership option with a one-time payment or recurring subscription to access your network. You can also add the "Donate" button to your network menu.
Payments: Ning provides useful e-commerce features to ensure a secure and easy payment process. You can offer multiple payment options to your community with the different integrations, and make use of fraud prevention and multi-factor authentication. Moreover, you can generate easy-to-use payment analytics.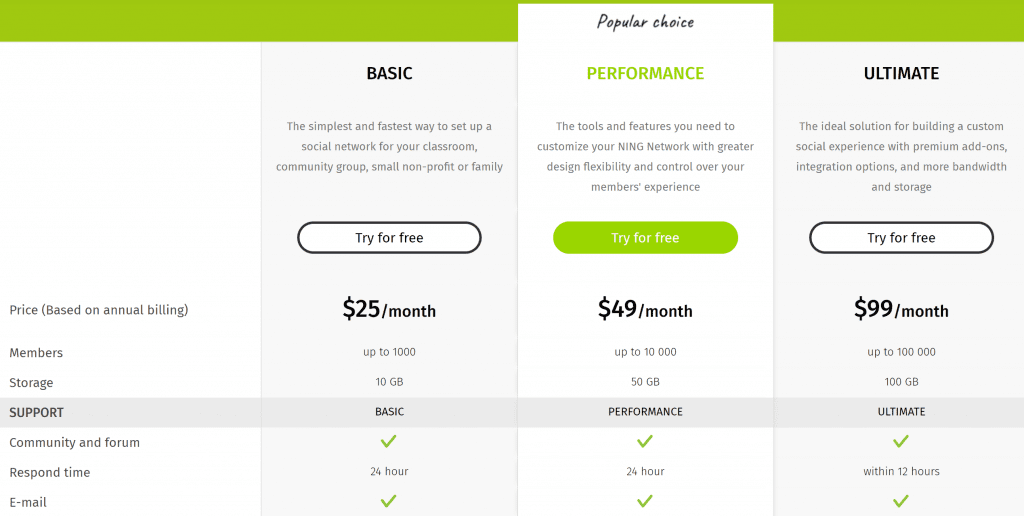 Unfortunately, Ning doesn't offer a free plan but all of their plans have a 14-day free trial period. Ning offers three main plans with different features and pricing. Let's see these plans in detail:
Basic plan supports up to 1000 members with 10 GB storage and all of the basic features for $25/month,
Performance plan supports up to 10,000 members with 50 GB storage and all of the basic features for $49/month,
Ultimate plan supports up to 100,000 members and includes 100 GB storage, all of the basic features, and more comprehensive support with live chat, personal manager, and 7/24 calls for $99/month.
Moreover, a 20% discount is offered for all the plans on annual subscriptions. You can check out the differences between these plans in more detail on Ning's Pricing page.

Based on the Capterra reviews, Ning got an overall low score of 2.9 stars with 3.3 stars for Ease of Use and 2.6 stars for Customer Service. The users liked how Ning helps to create a customizable website, and different features such as message boards and chat functionality. However, several negative aspects are also pointed out in the reviews, resulting in an overall low score. Let's analyze Ning's pros and cons based on their user experience:
Raklet provides an all-in-one community management solution to increase engagement, provide exclusive socializing options, and easily keep track of the payment with various features and over 4000 integrations. Raklet offers many options to customize and better manage your community. Let's see some of Raklet's features in detail: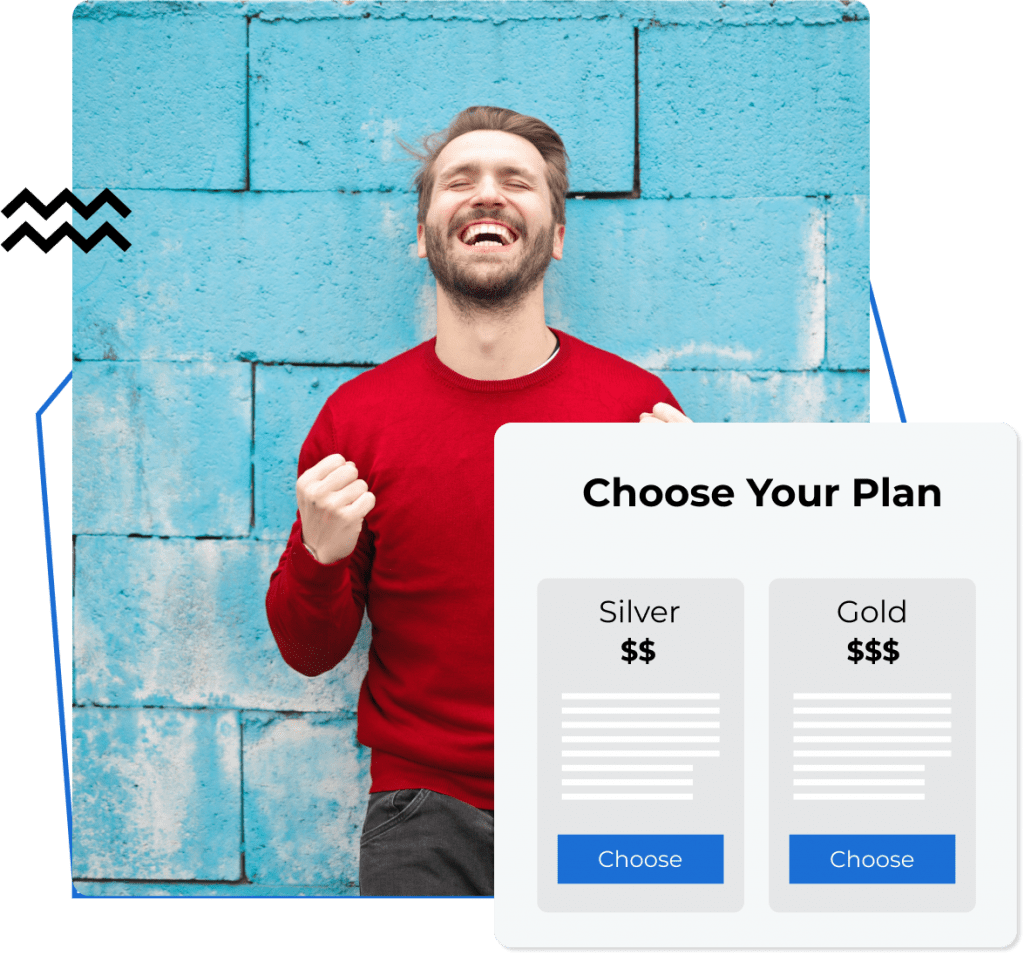 You can monetize your community by creating different membership plans with varying fees and different access points to your platform. Raklet secures an easy collection of online payments on your membership platform with integrations like Stripe. Additionally, you can also send automated debt reminders to your members.
Raklet allows creating a private social network for your community where members can engage and communicate with each other. Members can create their own customized member profiles, participate in discussion boards, or check out the customized announcements you create. The discussion boards allow for different types of posts from texts to images and videos. If you wish, you can also allow your community members to privately message each other on this platform.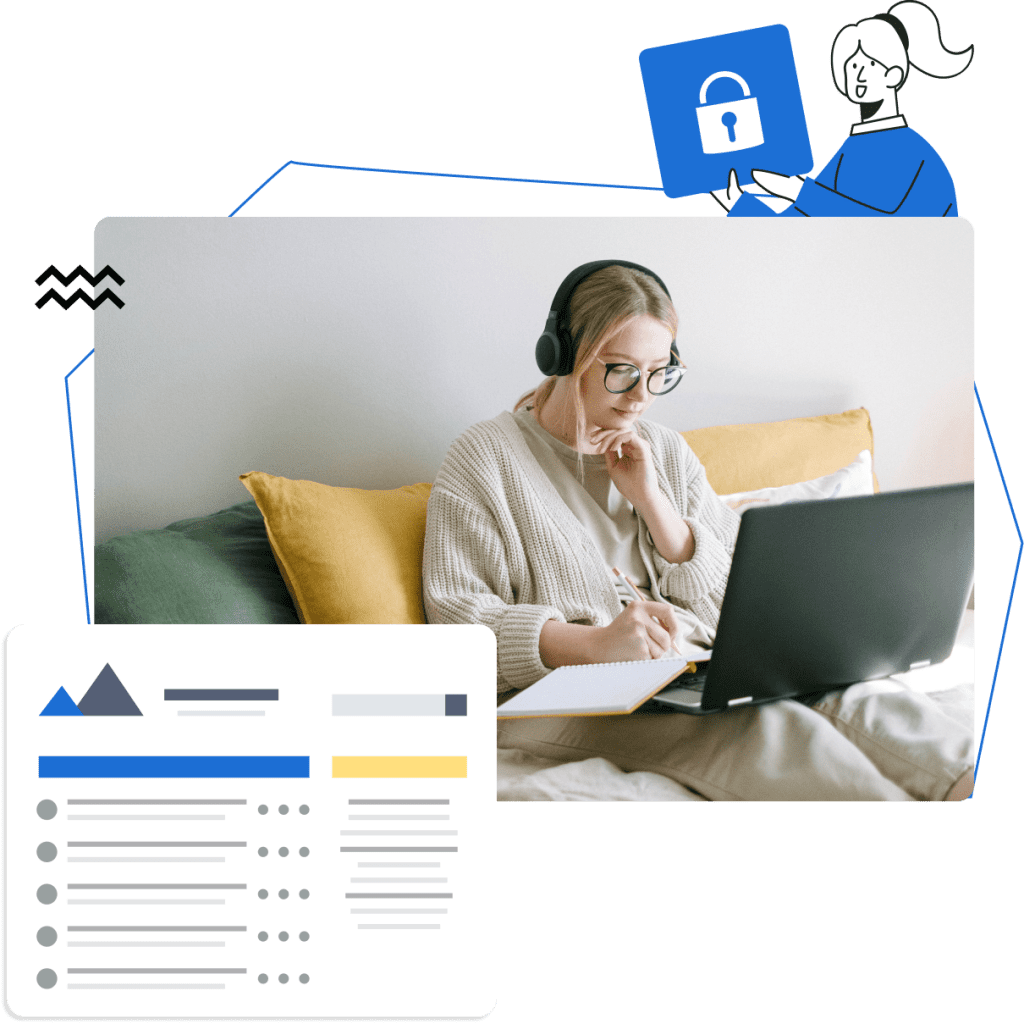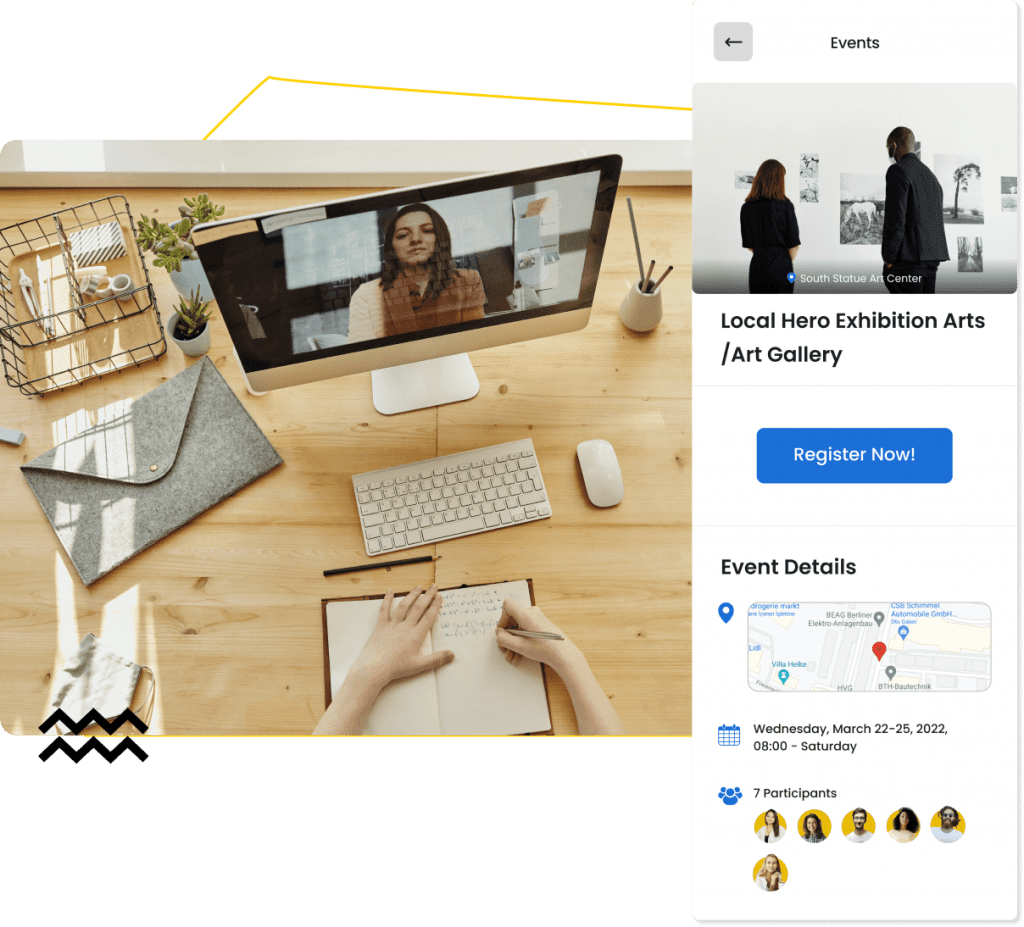 You can increase the engagement of your community members by creating events whether they are virtual, face-to-face, or members-only with Raklet's various event management tools. Raklet allows for different ticketing options, handles the payments, offers digital membership cards for easy check-in, and tracks the attendance data.
You can also customize your analytics reports! Raklet helps you to stay on top of your data and finances with these detailed reports. You can continuously track your growth, members' payments, and other related analytics to see how your community is doing.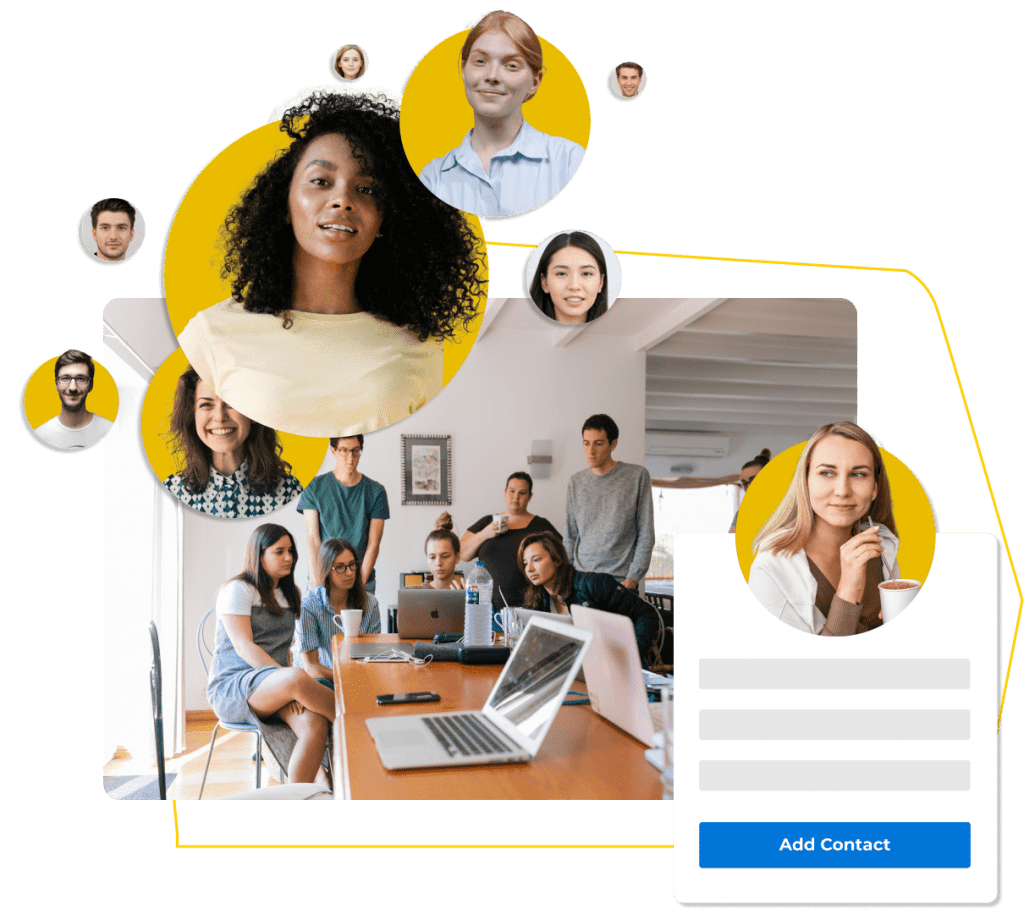 Raklet provides a powerful CRM to assist you with managing your community's data with up-to-date and secure collection and storage options. Furthermore, you can customize the sign-up forms of your members to match your needs. You can integrate community members' data and profiles into the private social network.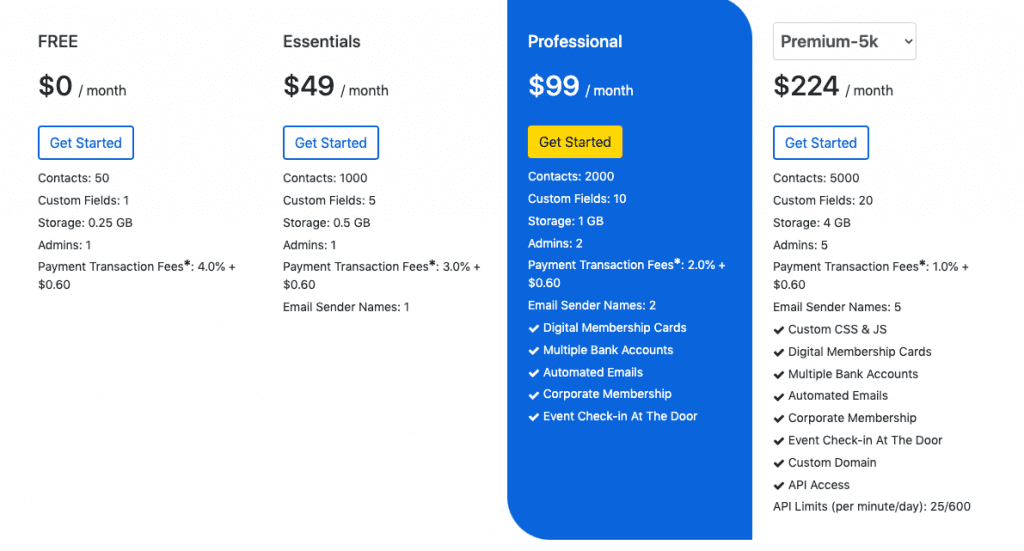 Unlike Ning, Raklet has a free plan for up to 50 members. Other than the forever-free plan, there are three different tiered pricing plans: Essentials, Professional, and Premium, starting at $49/month. Let's see these in detail:
Essentials plan includes up to 1000 contacts and 0.5 GB storage with 1 admin and 1 email sender name for $49/month,
Professional plan includes 2000 contacts and 1 GB storage with 2 admins and 2 email sender names for $99/month, and comes with features such as digital membership cards, automated emails, and corporate memberships,
Premium plan includes a maximum of 5000 contacts and 4 GB storage with 5 admins and 5 email sender names for $249/month and comes with additional features such as custom CSS and JS, and event check-in at the door.
You can find out more on our transparent pricing page and choose the best plan for your organization! You can also schedule a free demo to learn more about our plans.
Based on the Capterra reviews, Raklet has an overall score of 4.8/5 and ranks high for both Ease of Use and Customer Service with ratings of 4.7/5 and 4.8/5 respectively. Reviews show a general high satisfaction with Raklet's easy-to-use community management by having everything you will need all in the same place, and the private social network and discussion boards are thought to be very useful to increase the engagement between community members and strengthen their bonds with your community.
Raklet is listed as one of the top-rated software in several categories on Capterra. You can also check out SourceForge, G2, and GetApp reviews to see how our customers view Raklet.

How is Raklet better than Ning?
You can see the comparison below:
Free or starts from $49/mo
Digital Membership Cards:
Don't listen to us, listen to what our clients say

Good membership software! I really liked the support responsiveness. They are on the ball, listen to your comments and try to integrate if the comment can bring value to their product.
Powerful event management software! Raklet's web and mobile apps makes it really easy for us. We create tickets for public and members-only, offer coupons to promote our events and check-in guests onsite.
I am satisfied. We manage the administration and communication of our associations thousands of members. Support team is really kind and help us solve problems quickly through chat or video call. We sell tickets and also crowdfund on the platform.
We publish digital cards for our members on Raklet. They can benefit from the perks simply by using mobile app or adding their cards to mobile wallets. Highly recommended.
As we were about to spend thousands to develop membership software, we discovered Raklet and saved. Raklet has a lean and well thought architecture that provides you the most important features you need for membership management. It looks familiar from day 1, easy to use without extensive training.
Create your account.
It's free for as long as you need.
Start for free & upgrade only if you need. Card not required.