OnBoard Alternative, Pricing, Reviews & Ratings
If you are looking for an alternative to OnBoard that offers board management services, you have come to the right place. Check out this article to compare OnBoard with our all-in-one solution, Raklet, and decide if Raklet is the right alternative for you.
Board management is essential for any type of business or organization to work. To achieve a smooth process of board management constantly, you need to handle all the repetitive tasks such as reporting, voting, and task management. This is where proper software can help you. Raklet and OnBoard are both examples of such software. But one of them might be a better fit for your unique needs. So let's see how OnBoard compares to our all-in-one solution Raklet.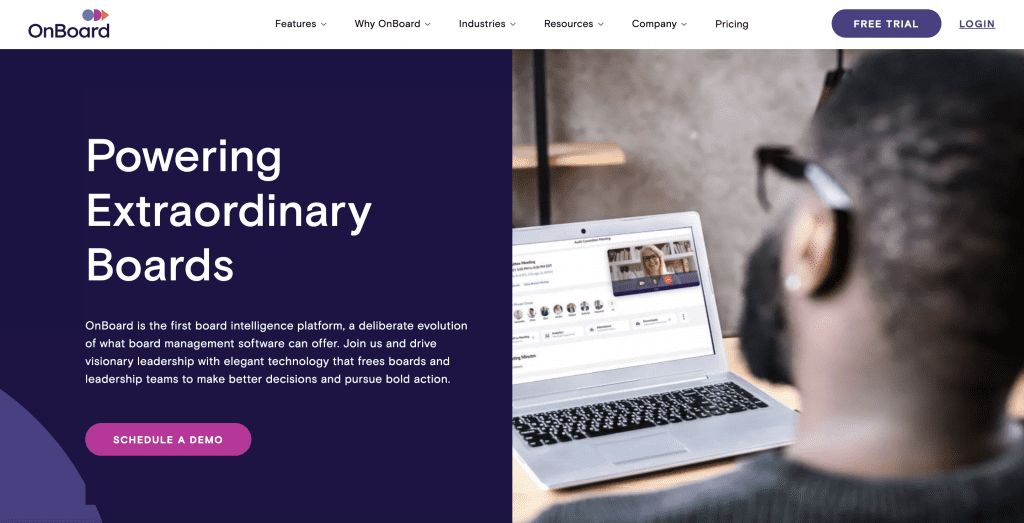 OnBoard was founded in 2003 to provide informed, effective, and uncomplicated board meetings. Since then, their company size has grown to 201-500. While they are quite good at achieving their aim and helping organizations and companies with their board management needs, there are other software options out there that might be a better fit for your needs. So, let's check out what OnBoard has to offer, and what they lack.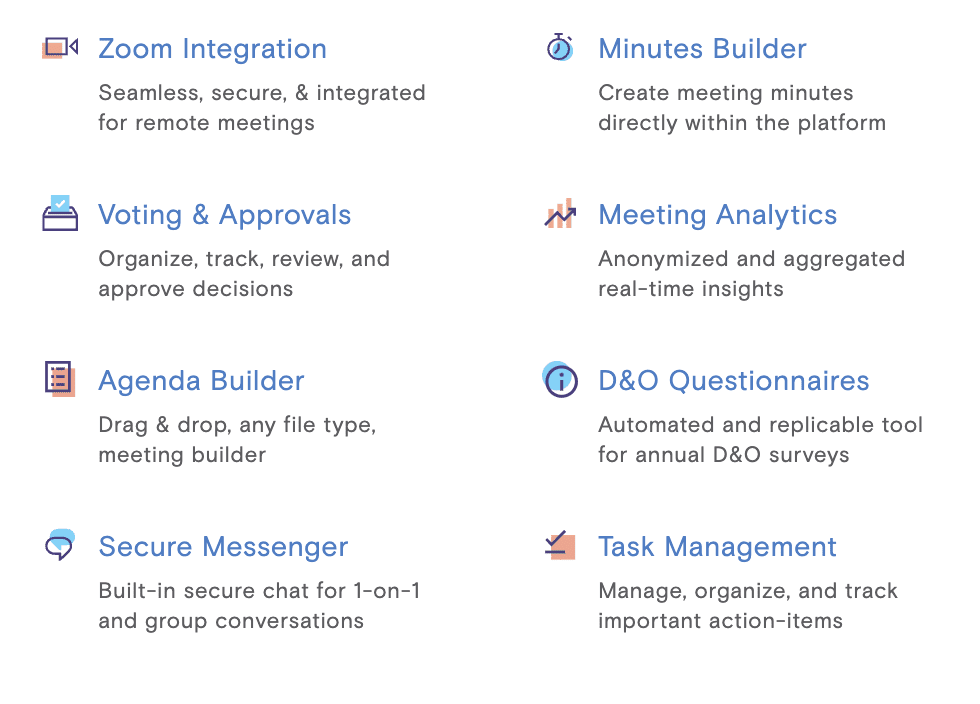 As you can see above, OnBoard offers a variety of features to their users. Let's take a closer look at some of them:
Zoom Integration:
OnBoard directly interacts with Zoom, creating a singular meeting experience that enables directors and CEOs to meet face-to-face directly within the platform. This way the hassle of switching between applications is over.
Voting and Approvals:
OnBoard offers tools for voting and approvals to enable directors to organize, track, review, comment, and approve decisions from anywhere. Their tools include mobile voting, permission control, attaching documents, and starting conversations.
Meeting Analytics:
OnBoard also offers analytics tools. Their Engagement Analytics prepares directors to better engage with board materials before meetings by providing insight into which agenda sections receive the most attention and where stakeholders are making significant notes. When the directors have better insight, they make better decisions for their business or organization.
OnBoard offers 3 pricing plans named Essentials, Premium and Ultimate. They also offer a free trial but not a free version. Their Essentials plan has features such as a zoom integration, calendar integration, and a book builder. Their Premium plan has all the features of the Essentials plan, plus features like surveys and eSignatures. Their Ultimate plan includes all the features of the Premium plan and features such as board assessments. Unfortunately, OnBoard doesn't share the pricing information of these plans. In order to find out more about their pricing, you need to contact them and request pricing.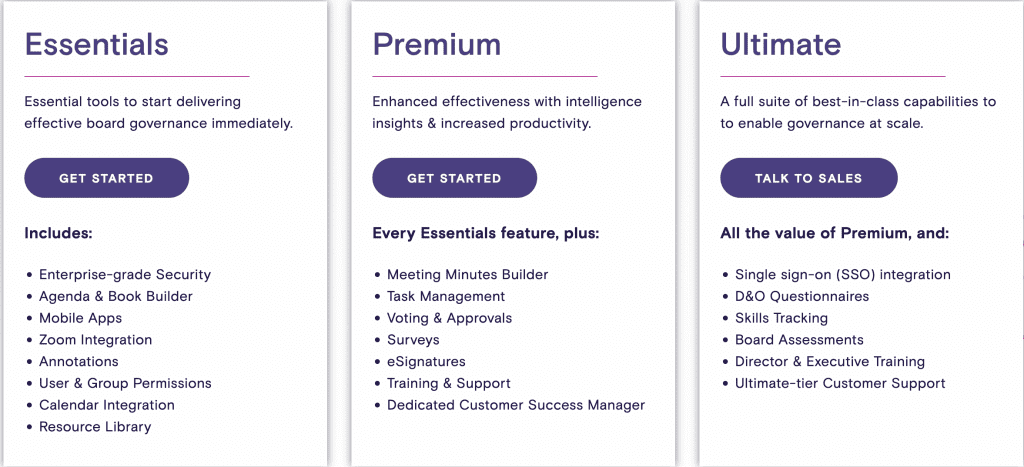 OnBoard has an overall good score with a 4.7/5 rating on Capterra. Their customer service, with a 4.9/5 rating, is one of the main reasons for this high score. But there are also user complaints about several things such as additional costs. Let's see OnBoard pros and cons from user feedback:

Raklet is an all-in-one solution that offers tools to help you with your board management needs. Along with the necessary tools, Raklet also offers unique advantages to you such as unlimited customization opportunities, live support chat, and over 4000 integrations. Let's now take a deeper look into some of our essential features: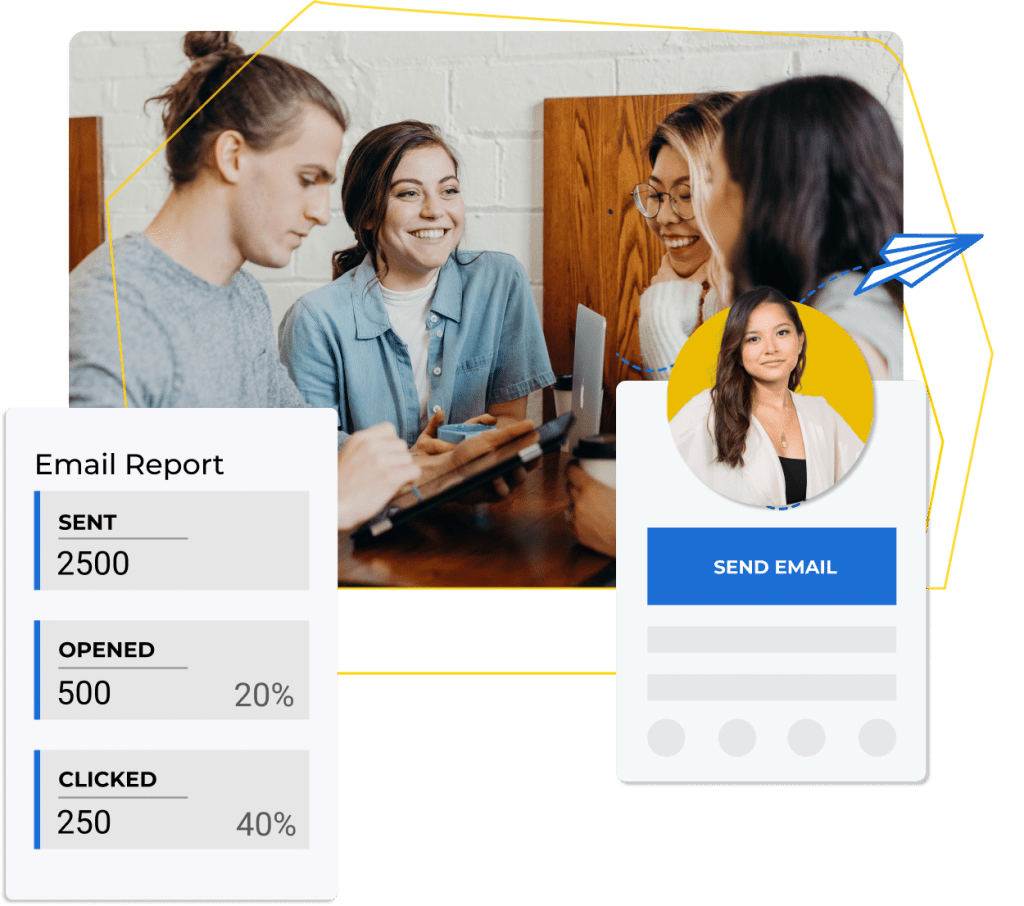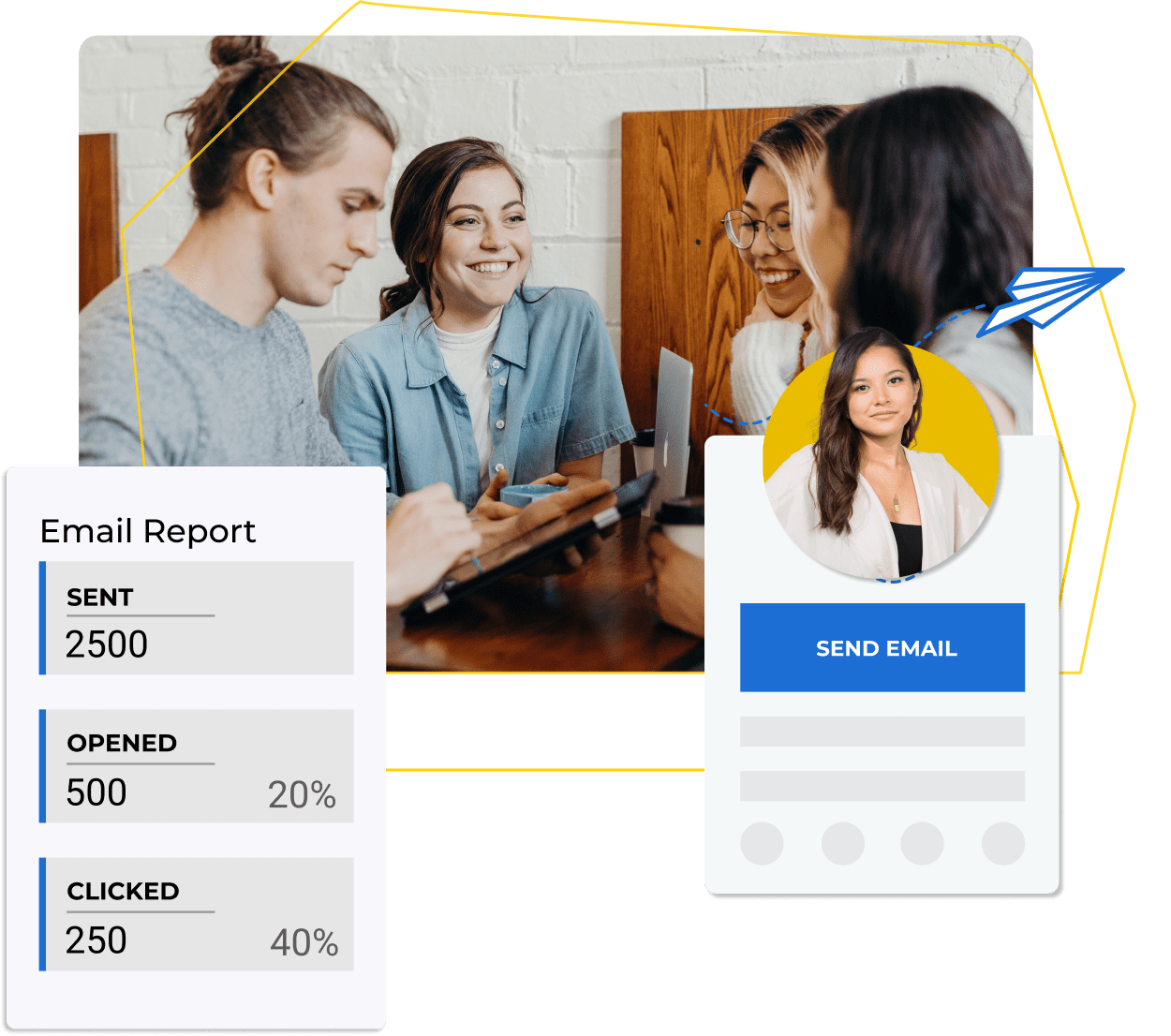 Raklet provides comprehensive reporting tools for you to easily see your organization's overall position. With our secure database and the ability to conduct a variety of reports from it, you will get rid of the hassle of manual reporting and save lots of time for making important decisions about your community.
With Raklet's powerful and built-in CRM, you will be able to securely manage your contact information and data. Moreover, you will be able to categorize all the data using our advanced filtering options. Therefore, you will be able to reach their information whenever you need it and easily engage with them again.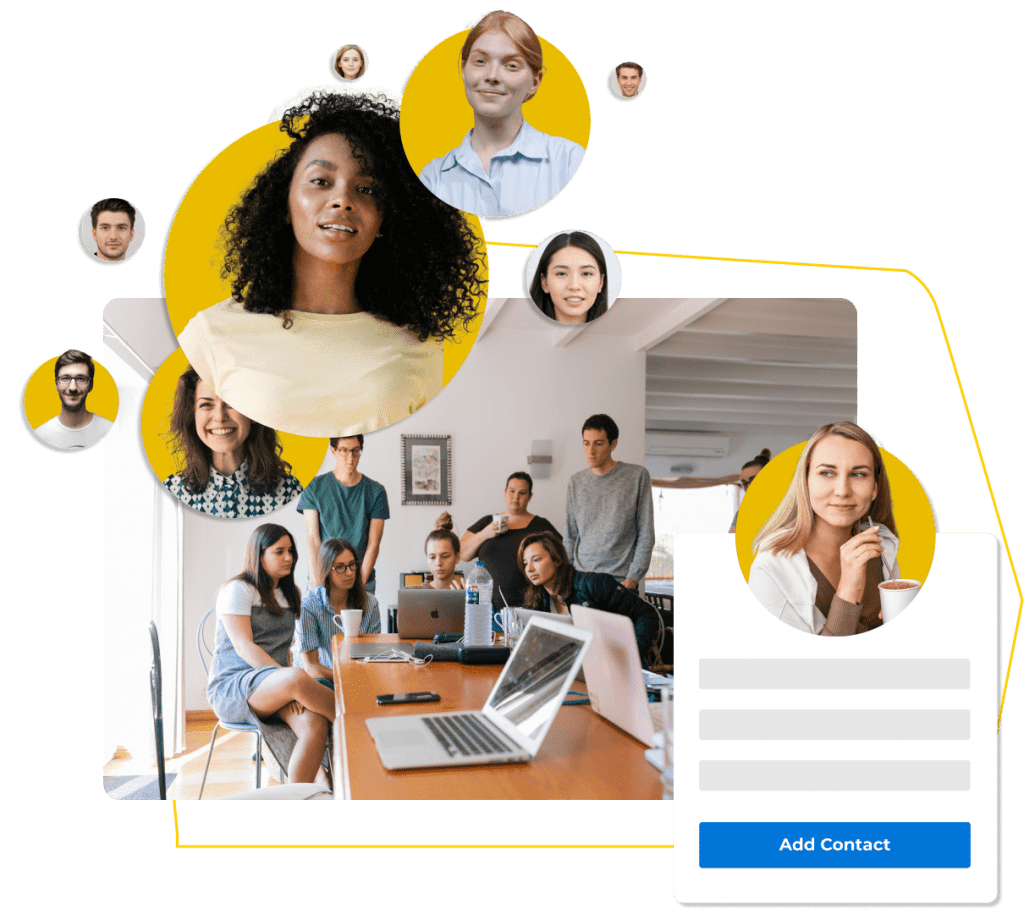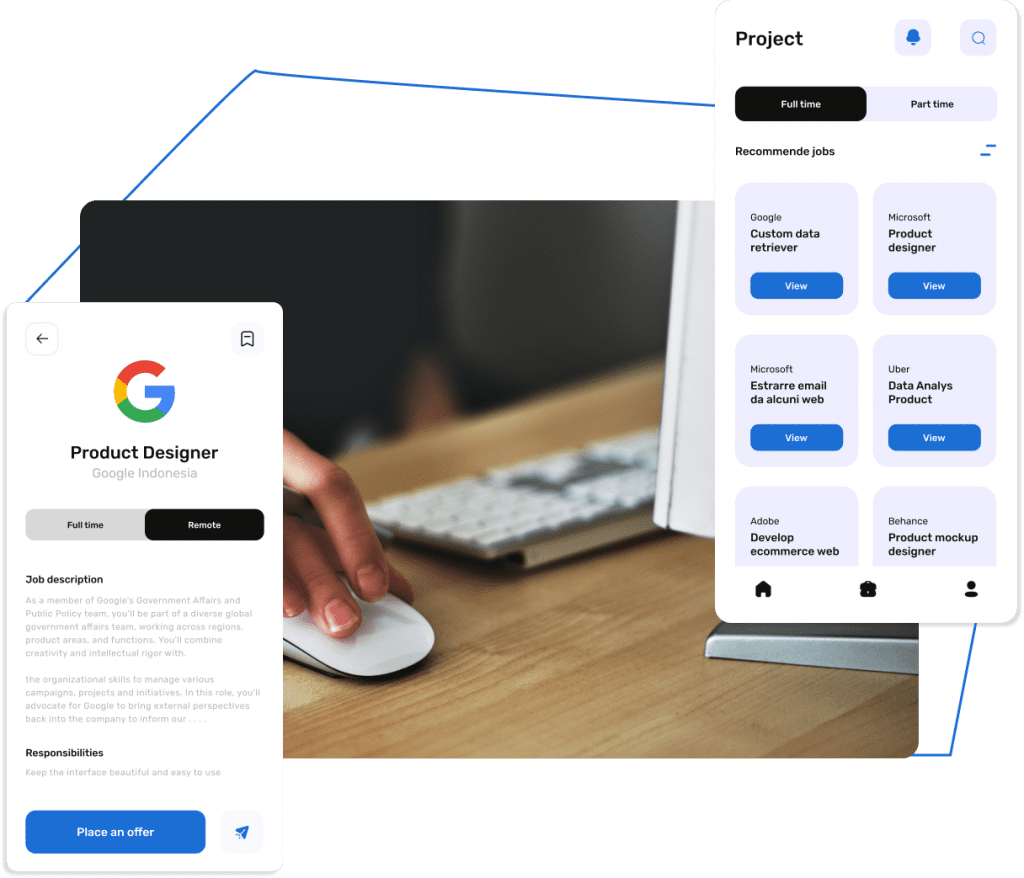 With Raklet, you can publish job boards, collect applications and keep the opportunities within your community. Raklet offers you a full white label solution that is designed to look exactly how you want it to. You can use your branding all over the job board, including a custom domain, email sender names, and branded applications.
Raklet provides you with tools to create your social network platform. Your social network platform will increase engagement with your members or clients whilst providing you insight into what they want. Therefore, you will be making better, well-informed decisions concerning them. Moreover, your members' or clients' bonds with your organization will be stronger because they will be able to use private messaging tools and discussion boards.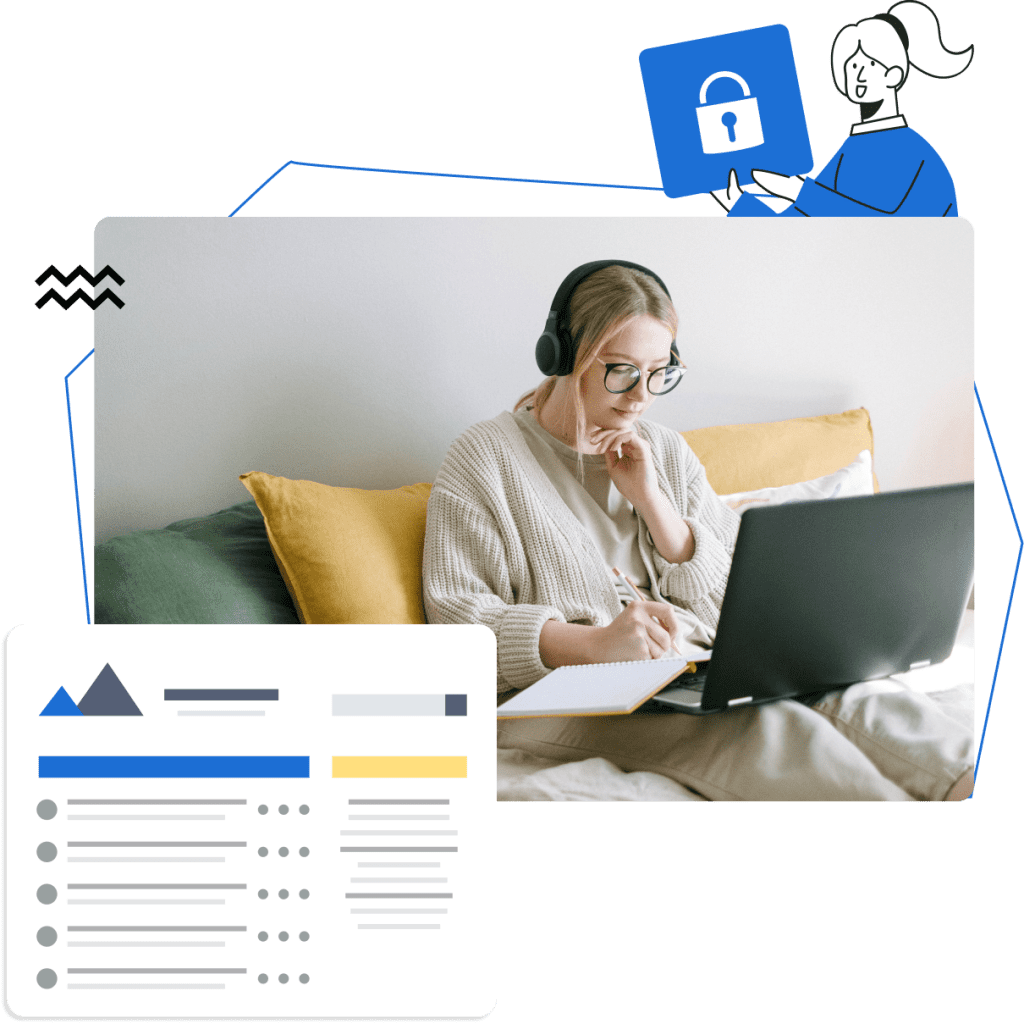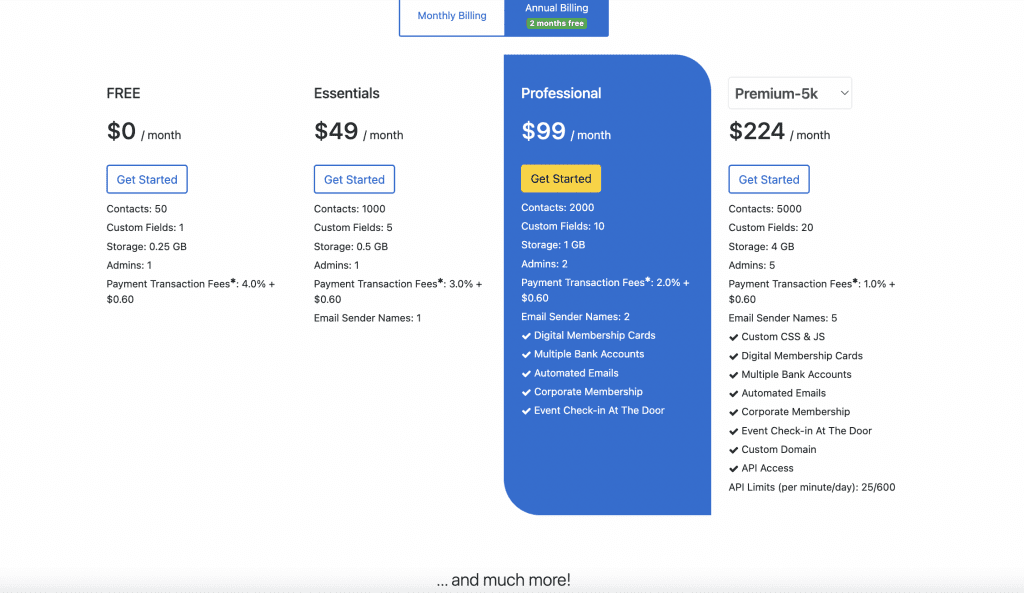 Raklet offers 4 different pricing plans. Our paid plans start from $49 per month with our Essentials plan, but we also offer both a free version and a free trial. 
All of our plans have unique tools to provide you with a great user experience. For instance, our Professional plan has a tool for creating custom digital membership cards and allows multiple bank accounts.
You can check out our transparent pricing page for more detailed information. Also, you can schedule a demo with us to learn about our plans in detail.
As you can see, Raklet is one of the most liked software out there with 4.8/5 overall rating on Capterra. Most of our popularity among users comes from our reporting tools, unlimited customization opportunities, and over 4000 integrations.
The ratings shown above are from Capterra. You can also check out SourceForge, G2, or GetApp for Raklet reviews.

How is Raklet better than OnBoard?
You can see the comparison below:
Free or starts from $49/mo
Don't listen to us, listen to what our clients say

Good membership software! I really liked the support responsiveness. They are on the ball, listen to your comments and try to integrate if the comment can bring value to their product.
Powerful event management software! Raklet's web and mobile apps makes it really easy for us. We create tickets for public and members-only, offer coupons to promote our events and check-in guests onsite.
I am satisfied. We manage the administration and communication of our associations thousands of members. Support team is really kind and help us solve problems quickly through chat or video call. We sell tickets and also crowdfund on the platform.
We publish digital cards for our members on Raklet. They can benefit from the perks simply by using mobile app or adding their cards to mobile wallets. Highly recommended.
As we were about to spend thousands to develop membership software, we discovered Raklet and saved. Raklet has a lean and well thought architecture that provides you the most important features you need for membership management. It looks familiar from day 1, easy to use without extensive training.
Create your account.
It's free for as long as you need.
Start for free & upgrade only if you need. Card not required.