Sengii Alternative Raklet
If you're unsatisfied with Sengii at the moment or are looking for new community software, you've come to the right place! Check out Raklet community management software and see the greatest Sengii alternative, in this article.
Managing a community involves engaging with it in various ways, such as through communication, assistance, content sharing, event planning, and more. An online community management software like Raklet can automate these operations for any size of company.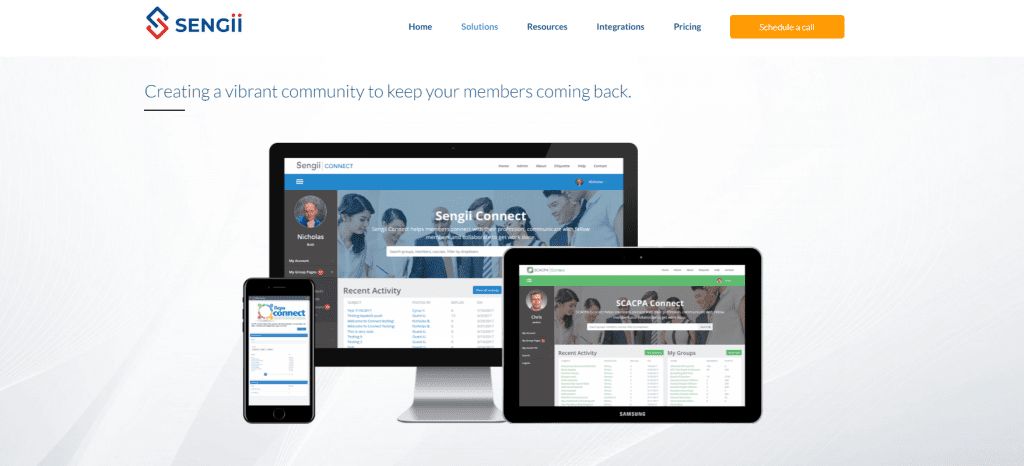 Sengii
was founded in 2004 based in the United States, and it is an online community and association management tool that offers your member organization a quick and easy approach to increasing membership loyalty so you can concentrate on growth and impact. For communities, Sengii surely is one of the best solutions out there, but that does not mean it will fit your community's needs. So let's discover what they offer and what they lack.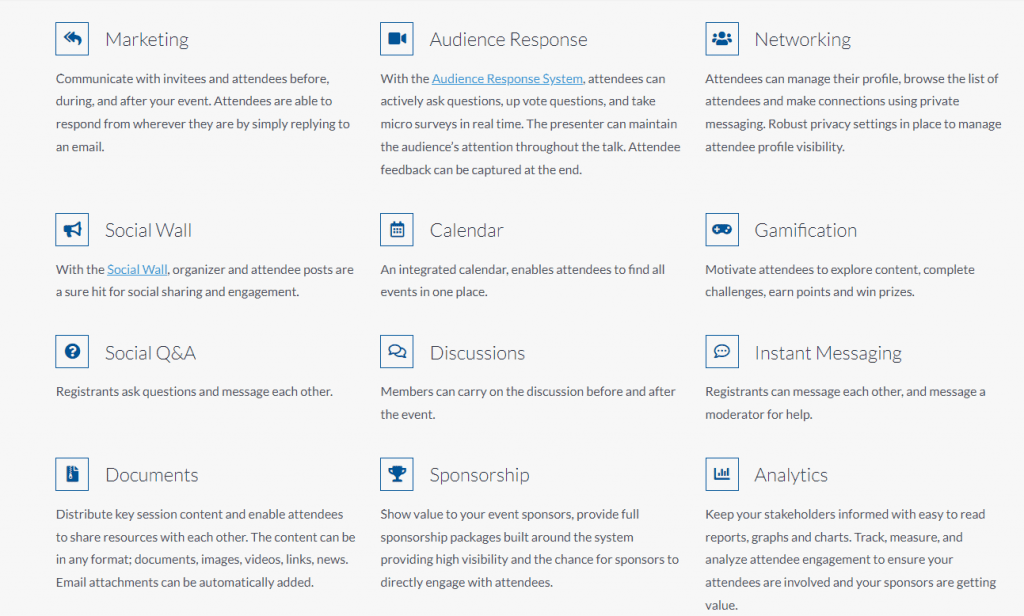 Sengii has a lot of features for online communities and events. These features include Q&A, polls, discussions, and more. Let's have a look at some of these features together.
Discussions: The discussions, a space for members to cooperate and interact with your association and other members, are the community's beating heart. Simply replying to an email allows members to respond from any location. If your members prefer daily or weekly digests over instant notifications, they can do so using this feature.
Branding: With customizable content sections and layouts, you may customize the appearance and feel of your community. Additionally, you can link to custom domains for email notifications; no technical setup on the part of your employees is necessary.
Moderation: You may decide whether to regulate all conversations or only those involving a specific person or group. The moderator may quickly check the comments on the go, thanks to rapid alerts.
Analytics: Inform your stakeholders using reports, graphs, and charts that are simple to understand. To make sure your guests are engaged and your sponsors are receiving value, you may monitor, measure, and evaluate attendee engagement.
Sengii does not offer a fixed price application or price options for plans. When you write how many members there will be and which features you want to use in the
pricing
section, which you can see on their website, it offers you a price. For example, if you are going to use the community setup feature with 2000 members, the monthly charge becomes 220 dollars.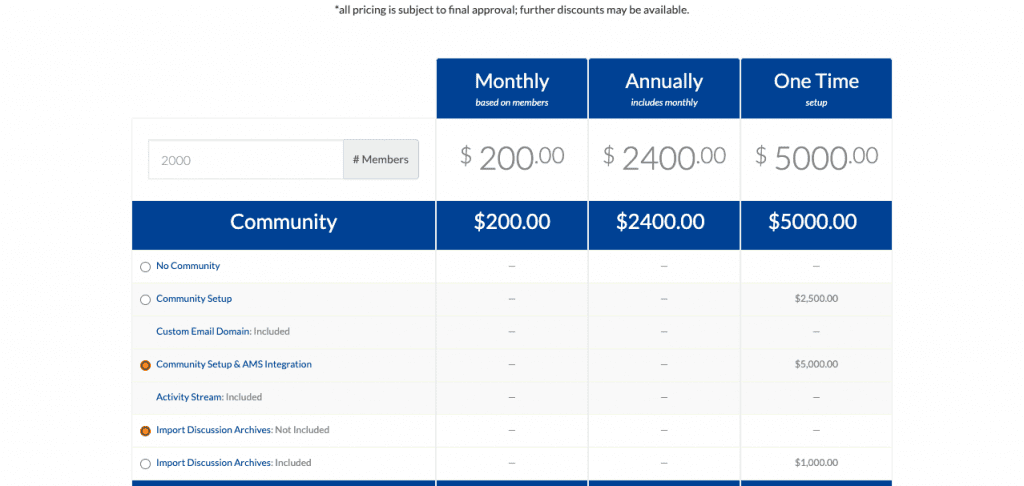 A review page for Sengii is not available on Capterra. In
G2
, Sengii Connect has 1 review with 5 stars. Since the reviews are almost non-existent, we cannot reach a reliable conclusion on this issue. But according to one person's comment, it is easy to use, and although some bugs may occur sometimes, the support team helps to solve the problem.
With its many features and customization choices, Raklet, a cloud-based, all-in-one community platform, may improve your community engagement experience. You can quickly make social feeds and discussion boards, manage your members, plan events, take payments, build your brand, and more with Raklet. Thanks to its sophisticated integrations and versatility, Raklet can meet all of your demands.
We provide customizable membership options that let you have meaningful interactions with your neighborhood. A private social network that supports your group interaction might be created, too. Social interaction and community management will be a breeze with its strong backing!
Let's have a look at Raklet's broad selection of features: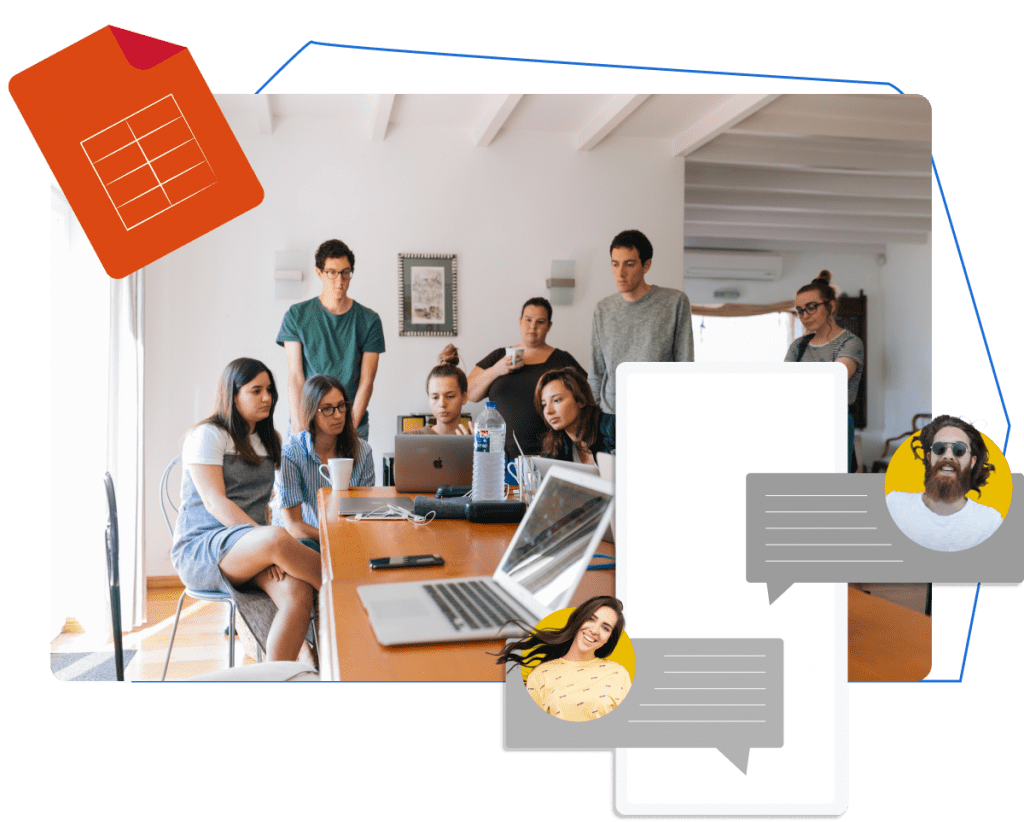 You can easily conduct analysis on our safe database and go through extensive reports. Grow your community by focusing on what you can do. In addition, you can easily access and analyze your members' information thanks to the customizable application form feature.
Increase the bonds between your community members and your organization. With digital membership cards, your members can scan their built-in QR codes to check in to your events and access each other's information.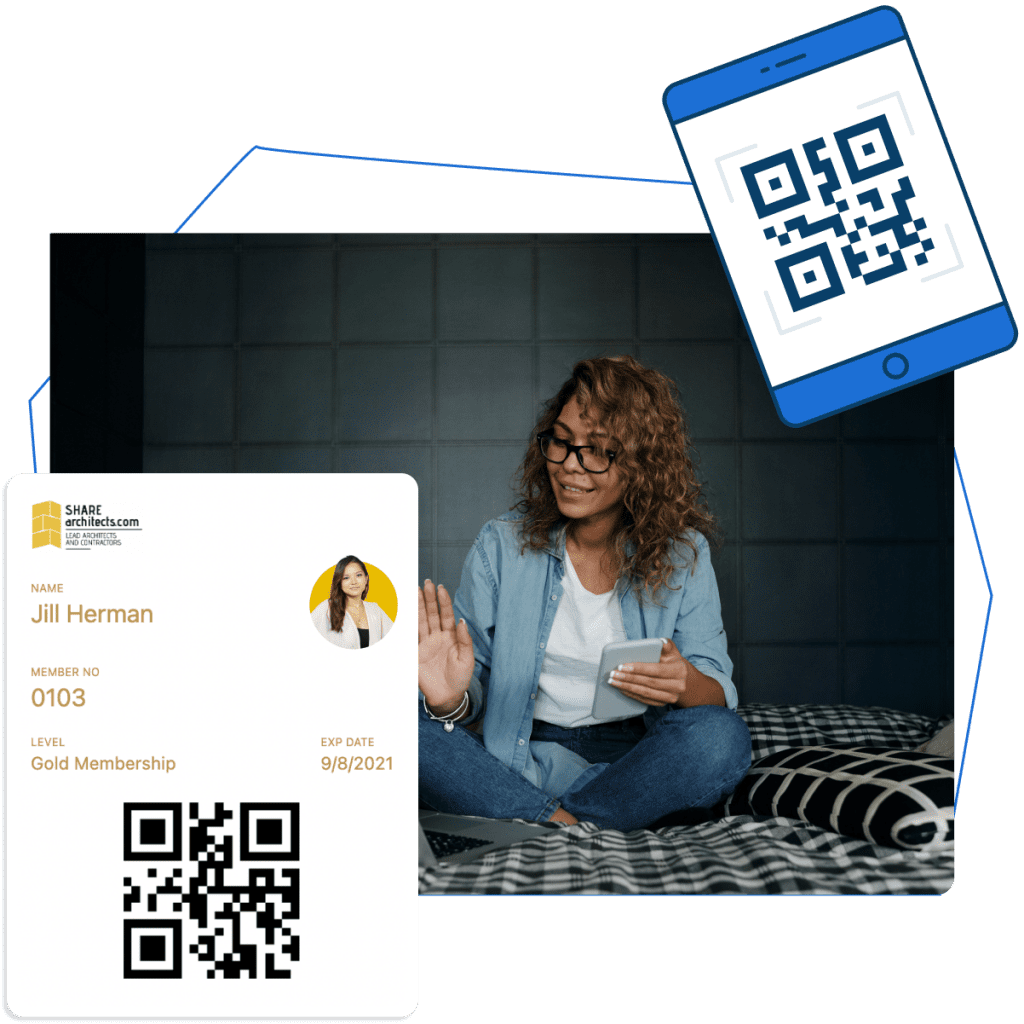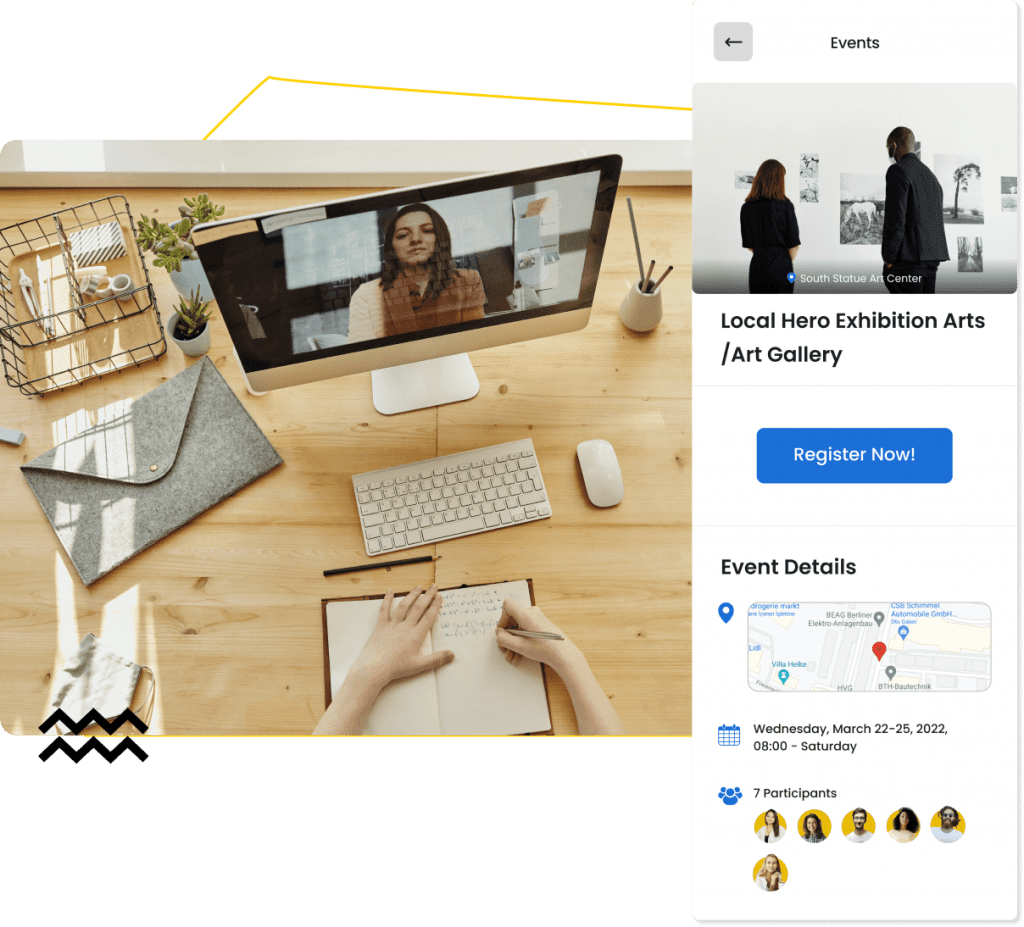 You can create any type of event with its own stand-alone page. You can customize the date and appearance, add location information, or online meeting links based on your preference. Your events can be free-to-attend or ticketed. You can have tickets of different types, the number of attendees, and the price. It is all up to you.
You may set up message boards to improve your connections with your neighborhood. You may limit access to the material and manage who sees it. Share certain content with the general public while reserving some for specific membership tiers. This will serve as a perk to entice additional premium subscribers.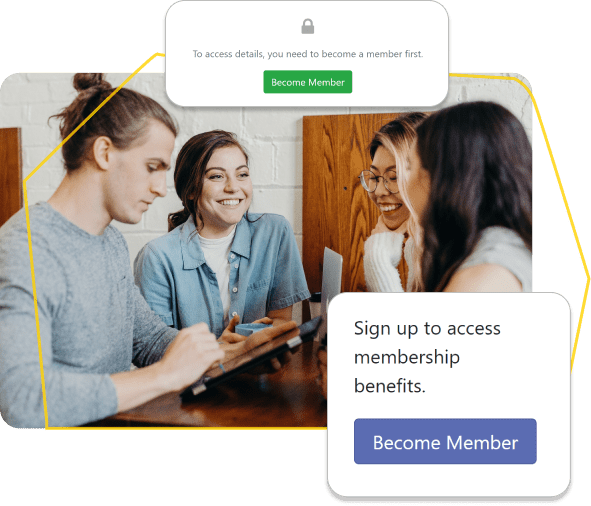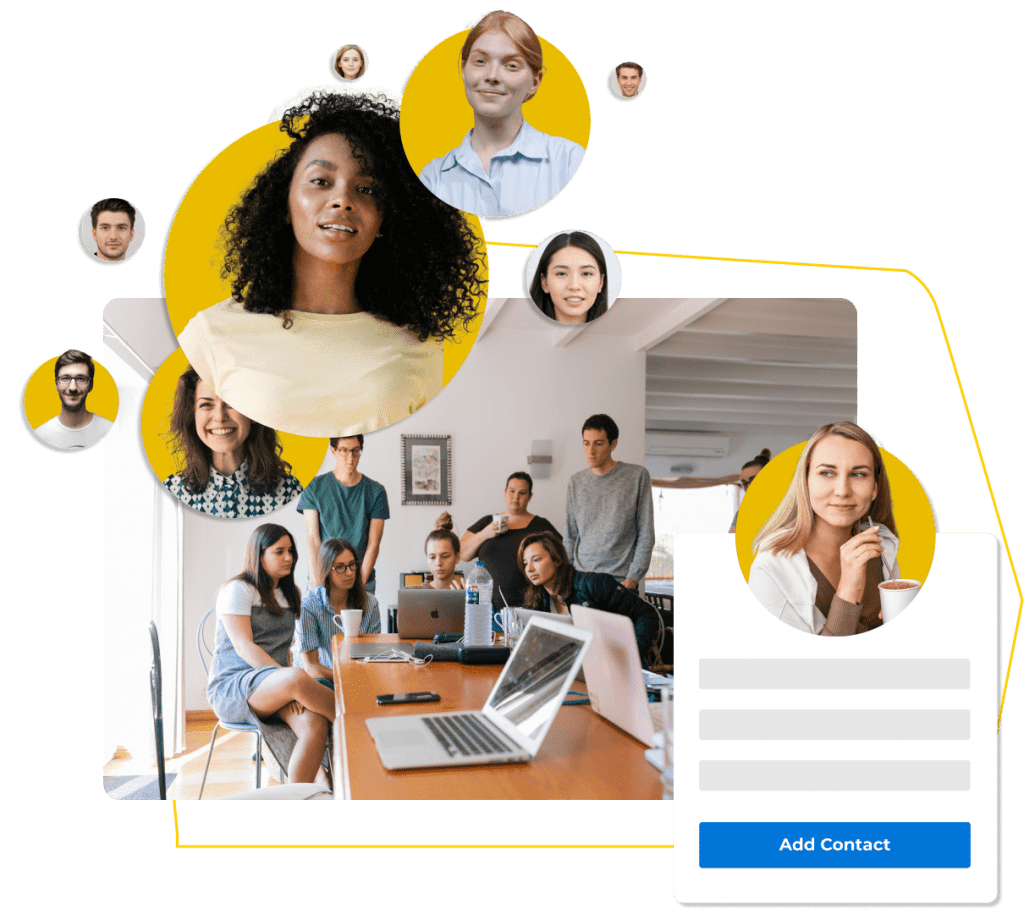 You can gather all the data you require with our customized individual membership profiles. Your members are free to make whatever changes they like on their profiles. With the help of our sophisticated tagging, filtering, and search tools, you can quickly categorize them, too. Analyzing CRM data will assist you in doing member outreach that is successful. You may design several plans with various costs using Raklet. It's simple to take one-time or recurring membership fees online.
Raklet provides its clients with four major pricing choices. One of them is unlimited free usage which you may use to test our platform or to remain on it permanently. Raklet offers a free plan and free trial unlike Sengii. The cheapest monthly fee after the free plan is $49 per month. At higher tiers, more functions are offered as well as more storage capabilities.
Raklet's transparent price data can be found on our pricing page.
If you want to ask us any questions or start your journey with Raklet, you can schedule a free demo!
Raklet is one of the best-rated membership management software among its rivals according to its rating of 4.8/5 on
Capterra
. With our many adaptable features, integrations, user-friendly design, and numerous customization choices, our clients are happy. You can also go through
GetApp,
G2
, and
SourceForge
to see what our customers will tell you!

How is Raklet better than Sengii?
You can see the comparison below:
Free or starts from $49/mo
due to the number of members
Don't listen to us, listen to what our clients say

Good membership software! I really liked the support responsiveness. They are on the ball, listen to your comments and try to integrate if the comment can bring value to their product.
Powerful event management software! Raklet's web and mobile apps makes it really easy for us. We create tickets for public and members-only, offer coupons to promote our events and check-in guests onsite.
I am satisfied. We manage the administration and communication of our associations thousands of members. Support team is really kind and help us solve problems quickly through chat or video call. We sell tickets and also crowdfund on the platform.
We publish digital cards for our members on Raklet. They can benefit from the perks simply by using mobile app or adding their cards to mobile wallets. Highly recommended.
As we were about to spend thousands to develop membership software, we discovered Raklet and saved. Raklet has a lean and well thought architecture that provides you the most important features you need for membership management. It looks familiar from day 1, easy to use without extensive training.
Create your account.
It's free for as long as you need.
Start for free & upgrade only if you need. Card not required.