TopsSoftware Alternatives, Pricing, and Reviews
For improved property management, TopsSoftware offers solutions to automate your routine duties. Keep reading this article to learn more about the most excellent alternative, Raklet, and see how it compares to Tops Software.
Property management involves a lot of time-consuming tasks as well as demands from homeowners. You might look into the options provided by property management platforms if you are having trouble staying on top of all the responsibilities and obligations. If you're seeking alternatives to TopsSoftware, one of the most well-liked property management systems available, continue reading to find out how Raklet's all-in-one property management software compares.
TopsSoftware was founded in 1985 as an easy-to-use property management software that is trusted by thousands of property managers and accountants nationwide. You may manage better with TopsSoftware, whether it's a single community or a whole portfolio. The number of hours spent on manual tasks can be decreased by automating your workflow. You may generate a ton of intricate reports with TopsSoftware's reporting engine and amaze your board with it. TopsSoftware might not, however, be the best property management platform for your company's requirements. Let's explore what they offer and what they lack.

Above you see some of the features TopsSoftware offers to TopsOne users. Let's examine some of them together:
Community Portal: To help homeowners' associations simply give 24/7 online access to information, TopsSoftware offers portals for both board members and residents. Instead of answering and responding to routine inquiries, you'll have more time to manage your association. Owners can use this function to pay fees and obtain information from a single website. They might also restrict access to information to "board members only.
Multi-Channel Communications: TopsSoftware gives you access to multiple communication channels so you can keep your residents informed. Data uploads are no longer a concern. You may count on practical channels of contact that cater to your homeowners' preferences. For multi-channel communications, you can use email, text, and voice broadcast.
Community Website: On the gadget of their choosing, your people will be able to access information whenever they want. A website solution from TopsSoftware will impress and involve your community. With message boards, photo galleries, and other tools, you can foster community. Additionally, integrated calendar features may be used to show forthcoming events.
Unfortunately, TopsSoftware doesn't offer a free plan or free trial. It has 3 main price plans with different features. Let's explore these plans in detail: Essentials plan includes customizable management and accounting features and starts at $.75 a door per month and $375/month minimum. Advanced plan offers advanced community features and starts at $1 a door per month and $500/month minimum. Enterprise plan offers additional features such as voice broadcasting and starts at $1.25 a door per month and $375/month minimum. You can get informed about these features in more detail on their
pricing page.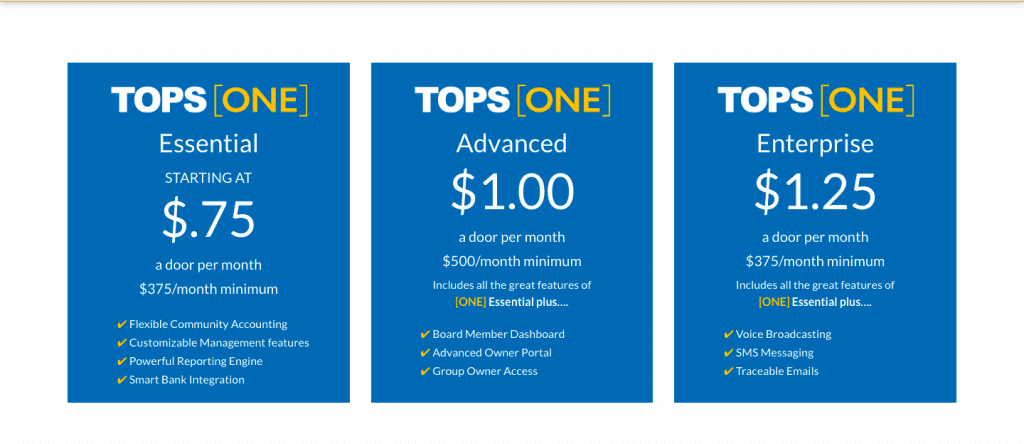 Based on the Capterra reviews, TopsSoftware got an overall score of 3.7 stars with 3.7 stars for Ease of Use and 3.6 stars for Customer Service. Although users seem generally satisfied, they also stated that they have problems with some features.

Raklet
provides a comprehensive property management system that automates your work and streamlines every aspect of the process, from accounting to efficient/effective communication. Explore the numerous
features
and more than 4000 integrations to determine which ones are most appropriate for your requirements. Raklet also provides alternatives for customizing and improving property management. Let's see some of these features in detail: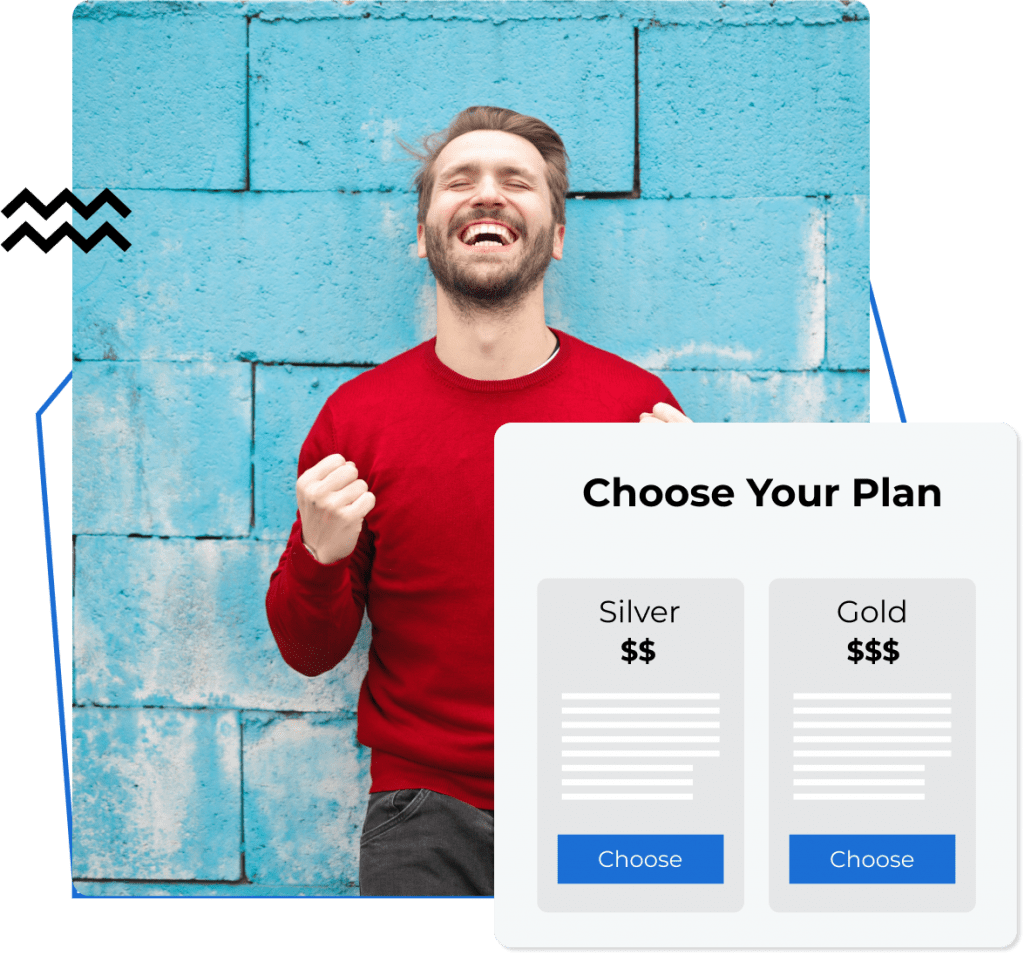 You may simply collect fees on your site by creating several membership plans with various payment options. Additionally, you may set up one-time or regular payments. Utilizing our Stripe connection makes the procedure simpler.
You may customize your analytics reports to acquire a more thorough understanding of how your company is doing. Raklet uses these thorough reports to make sure you're up to speed on all the information and finances. To monitor the performance of your property management, you may continuously analyze your growth, payments, and other relevant statistics.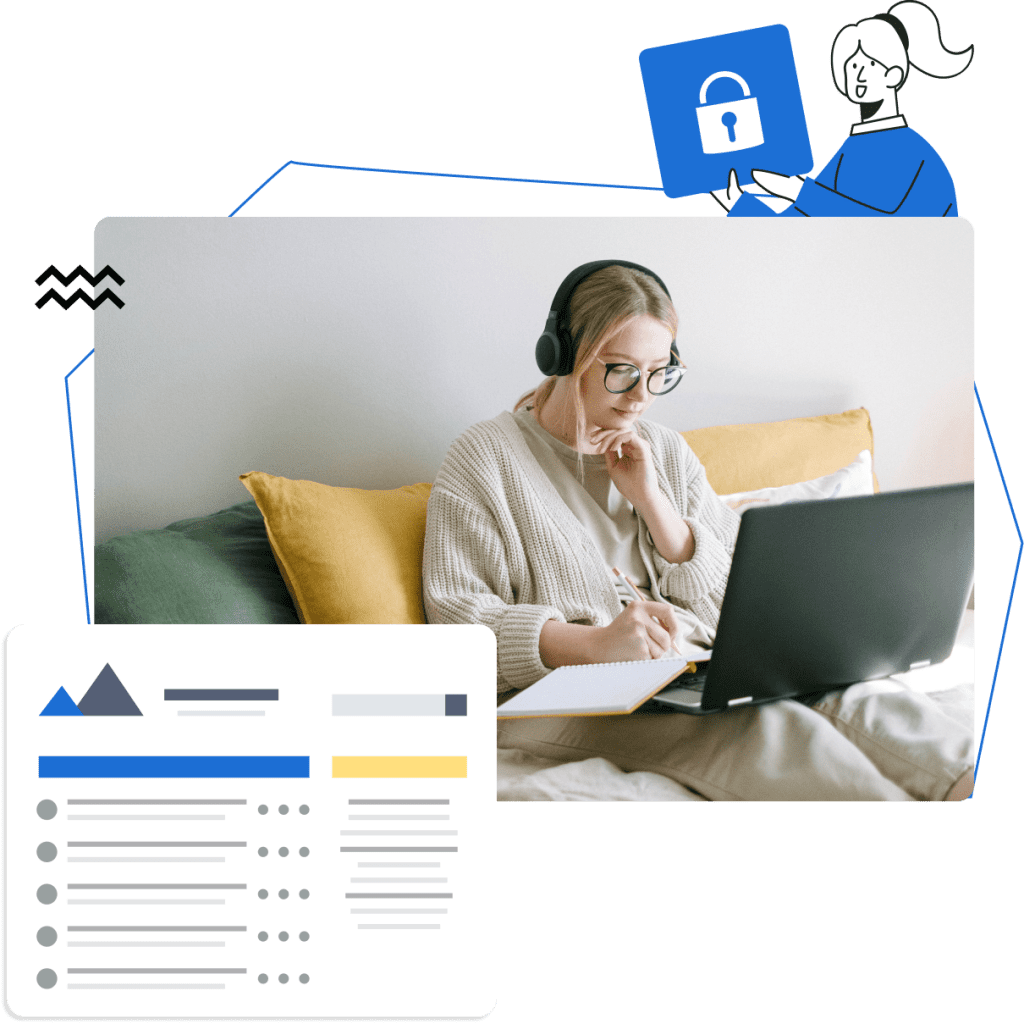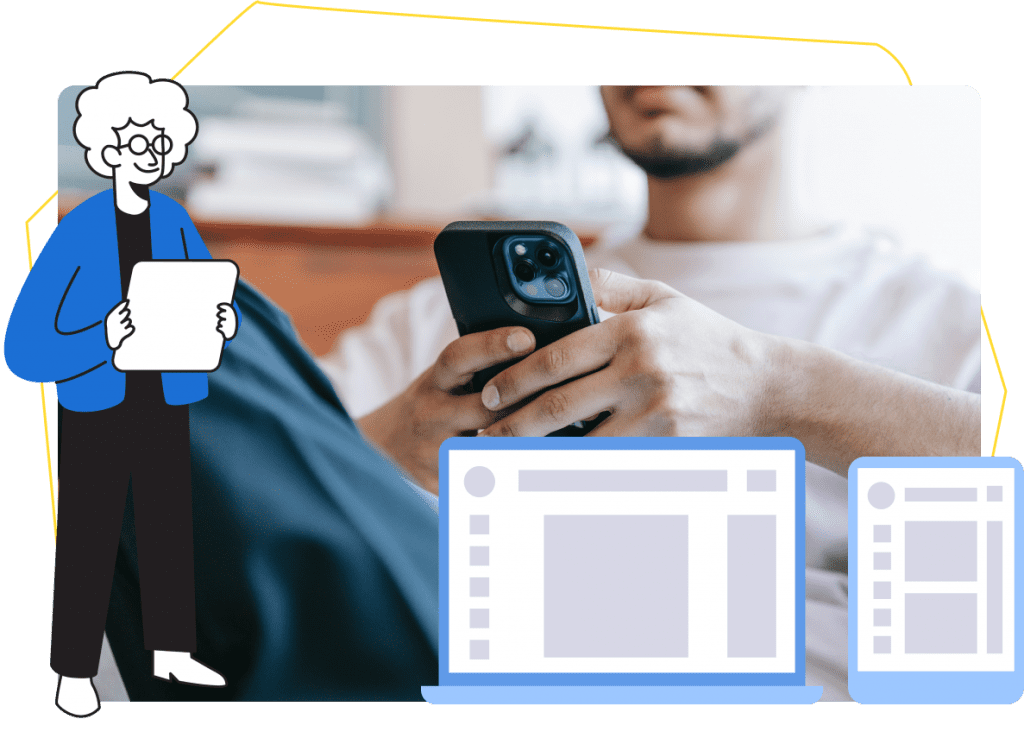 Raklet gives you a custom mobile app, putting your brand in the hands of your community and anywhere else that counts. With the help of branded apps on the App Store and Google Play, custom domain support, and white label solutions, your community will start to trust your brand. You can do a lot more, like alerting your community about forthcoming events and reminding members to renew their memberships.
With our customized individual membership profiles, you may gather all the data you want. You can use Raklet to let your contacts change their contact information whenever and however they choose. Additionally, Raklet gives you access to a strong database that safely houses all bespoke membership data.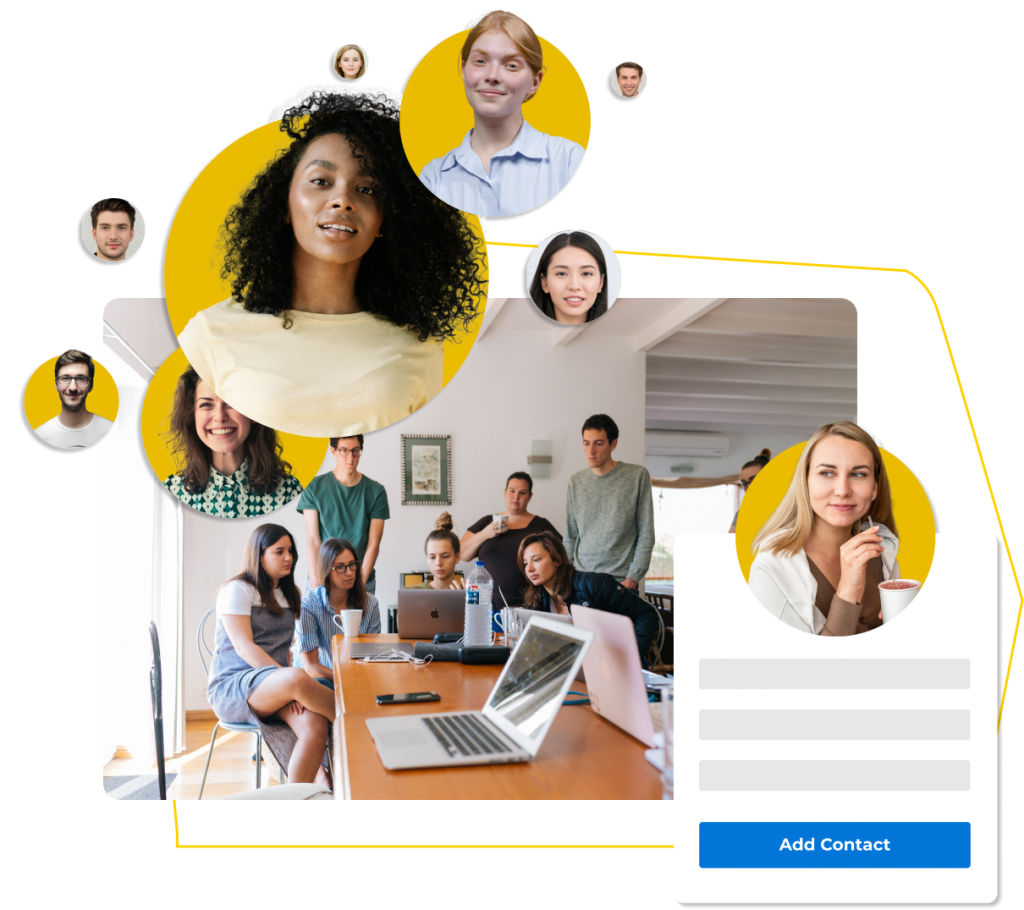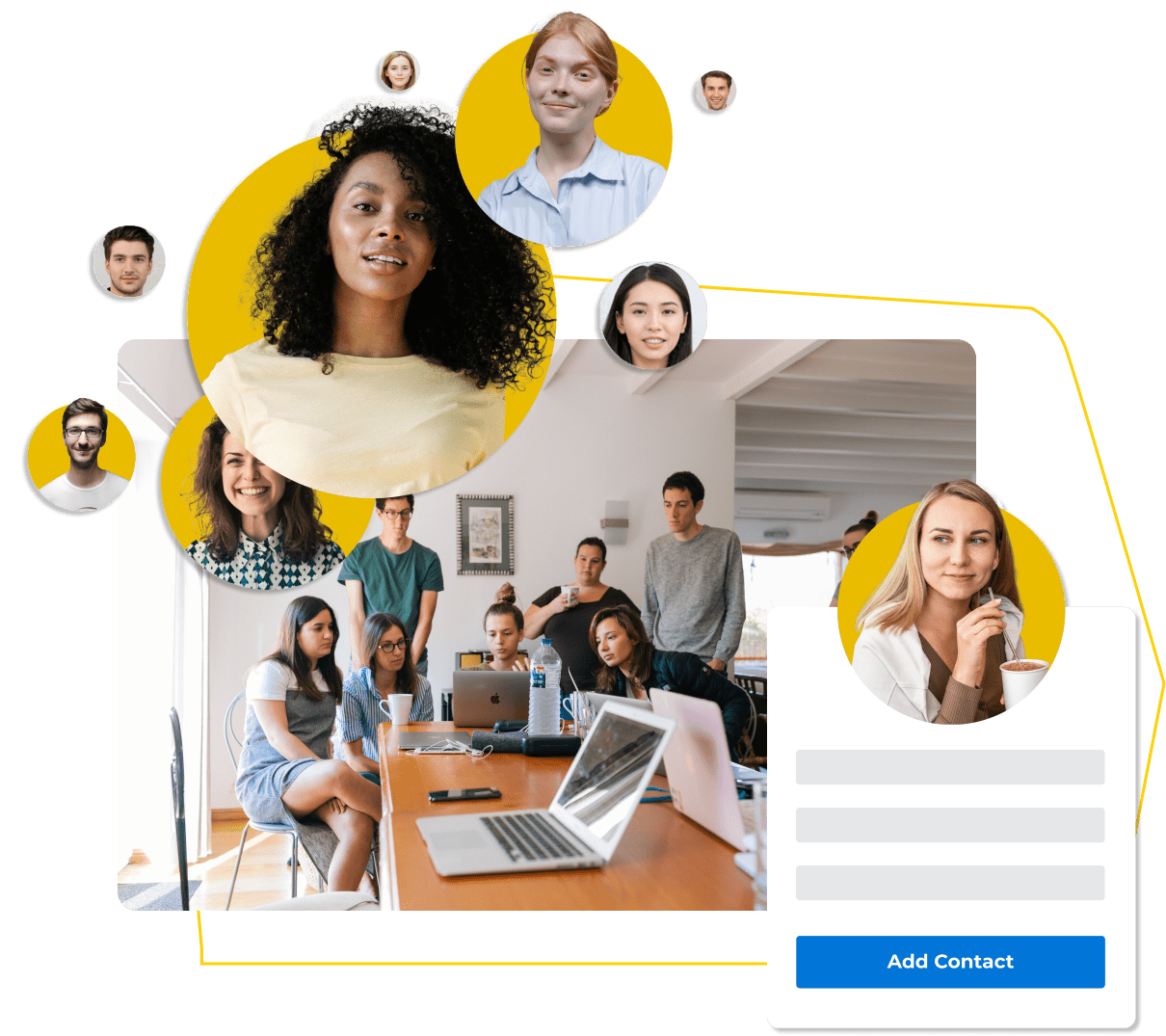 Up to 50 users can use the free plan from Raklet. There are three price options available, starting at $49/month for Essentials, Professional, and Premium, in addition to the forever-free plan. Let's examine these in detail: Essentials plan offers 1000 contacts and 0.5 GB storage with 1 admin and 1 email sender name for $49/month, Professional plan includes 2000 contacts and 1 GB storage with 2 admins and 2 email sender names for $99/month and offers extra features like digital membership cards and automated emails. Premium plan includes a maximum of 5000 contacts and 4 GB storage with 5 admins and 5 email sender names in total for $249/month and comes with extra features like digital membership cards and automated emails. You can find out more on our
transparent pricing page
. You can also schedule a
free demo
to learn more about our plans from us!
Based on the
Capterra
reviews, Raklet ranks high for both Ease of Use and Customer Service with ratings of 4.7/5 and 4.8/5 respectively. Users are typically pleased with Raklet's ease of use and the availability of all important functions in one place. Reviews demonstrate that companies of different sizes and requirements are pleased with Raklet's ability to meet their different demands. You can see our Capterra rating above. You can also check out
SourceForge,
G2
, and
GetApp
reviews to see how our customers view Raklet.

How is Raklet better than TopsSoftware?
You can see the comparison below:
Free or starts from $49/mo
Don't listen to us, listen to what our clients say

Good membership software! I really liked the support responsiveness. They are on the ball, listen to your comments and try to integrate if the comment can bring value to their product.
Powerful event management software! Raklet's web and mobile apps makes it really easy for us. We create tickets for public and members-only, offer coupons to promote our events and check-in guests onsite.
I am satisfied. We manage the administration and communication of our associations thousands of members. Support team is really kind and help us solve problems quickly through chat or video call. We sell tickets and also crowdfund on the platform.
We publish digital cards for our members on Raklet. They can benefit from the perks simply by using mobile app or adding their cards to mobile wallets. Highly recommended.
As we were about to spend thousands to develop membership software, we discovered Raklet and saved. Raklet has a lean and well thought architecture that provides you the most important features you need for membership management. It looks familiar from day 1, easy to use without extensive training.
Create your account.
It's free for as long as you need.
Start for free & upgrade only if you need. Card not required.