Last Updated: September 13, 2023
Are you tired of the hassle that often comes with managing club memberships?
If so, you're in the right place.
In this article, we'll explore a straightforward and efficient approach to club membership management that's not only easy to understand but also aesthetically pleasing.
Say goodbye to needless complexities and confusing processes.
🔑 Key Points We'll Explore:
Member Database for Clubs
Event Management for Clubs
What is club membership management?
Why is Club Membership Management Important?
Here are five reasons why you should have an effective Club Membership Management process
The club membership management points you should know
For whom is Club Membership Management important?
Online Club Membership Management
💡 Why Dive into the Details?
We know that your time is valuable.
To learn how to manage club memberships in a way that goes beyond the norm, read this piece.
Find special deals that meet your needs, and enjoy a well-organized life where you're always on top of what's important.
Club Membership Management is more than just software; it's a way to change things and build a life without limits.
So, why read this?
Within these lines, you'll find the keys to a world where your community becomes a reality with online club management.
Before we start, familiarize yourself with key club membership management terms
Have you ever read a story that made you want to know what happened, but then you concluded that it wasn't worth your time?
Hello, and welcome back! That's not one of them 😄
We'll talk about what's going on, but we promise not to bore you.
Member Database for Clubs
A well-organized member database can make it easy to keep track of who is a member of your club. You might want to use the current digital option instead of sorting through piles of paper or heavy spreadsheets.
Members Information: Keep all the important information about members in a safe place. Names, contact information, registration status, and even likes or dislikes are all part of this.
Membership Renewal Reminders: Make sure your club can keep making money by setting up automatic reminders for members to update their memberships.
Easy Search and Retrieval: It's easy to look for and get information about individual members or groups. A simple search function makes it easy to communicate and reach out.
Customizable Member Profiles: You can add unique information to each member's profile, which will help you make club events fit their tastes.
Clubs' use of a member database, that is, online club management, increases member loyalty.
This causes a significant increase in the renewal rates of clubs. Did you know that the renewal rates of clubs that use online club membership management are 80-85%, which is a very successful result?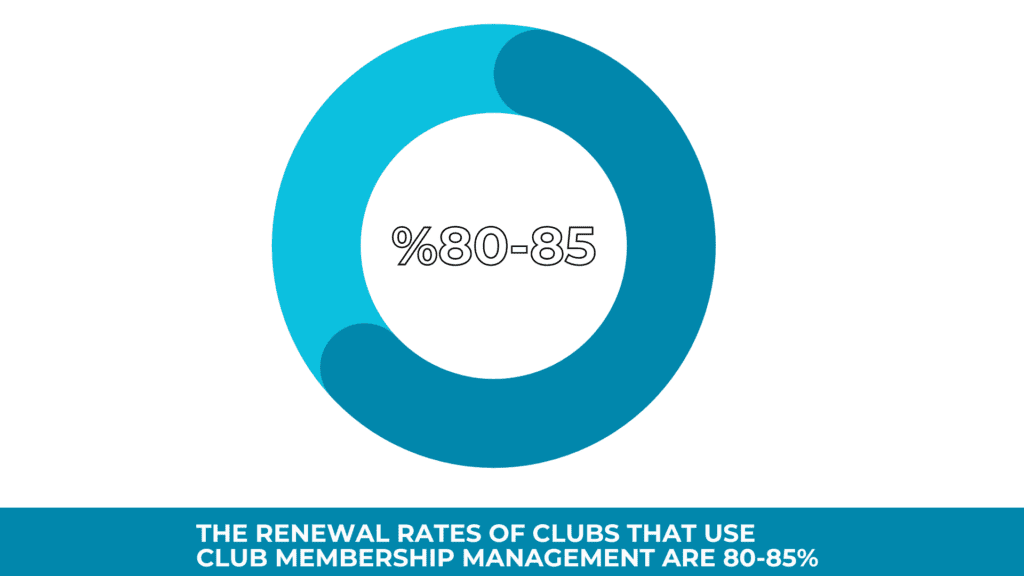 Event Management for Clubs
Most groups host events, and good event management can make the experience better for both the managers and the members. Here's the right way to do it:
Event Scheduling: To plan and set up events ahead of time, use a computer calendar. Members can mark their plans, which makes more people show up.
Member RSVP's: Invite members to attend events by letting them RSVP online. This will help you plan how many people will be there.
Ticketing and Payments: Make it easier to get tickets and make payments by using an online tool. Instead of having to do as much work behind the scenes, this makes the check-in process easier on the day of the event.
Communication: Use flyers, emails, or an event management tool just for events to let users know about future events.
Feedback and Surveys: After each event, ask people who went to give you feedback on how to make future club events better.
What is Club Membership Management?
We talked a bit about our main points.
But,
We're sure you want to know what online club management is.
Let's take a look, shall we?
Membership for clubs is the planned management of an organization's members to make sure that everyone has a good time.
It includes things like adding new members, keeping a database of members, taking care of refills, and making sure everyone can talk to each other easily.
Besides planning events and managing money, it also involves giving members perks and services.
Feedback and data analysis that is done all the time is very important for improving what the club has to offer. Following the law also makes sure that the club stays within the rules that apply.
The main goals of online club membership management are to make sure that members are happy, make routine tasks easier, and help the club reach its goals.
Did you know that in the United States, there are about 2.75 million full-facility members and 2.25 million social members of private clubs?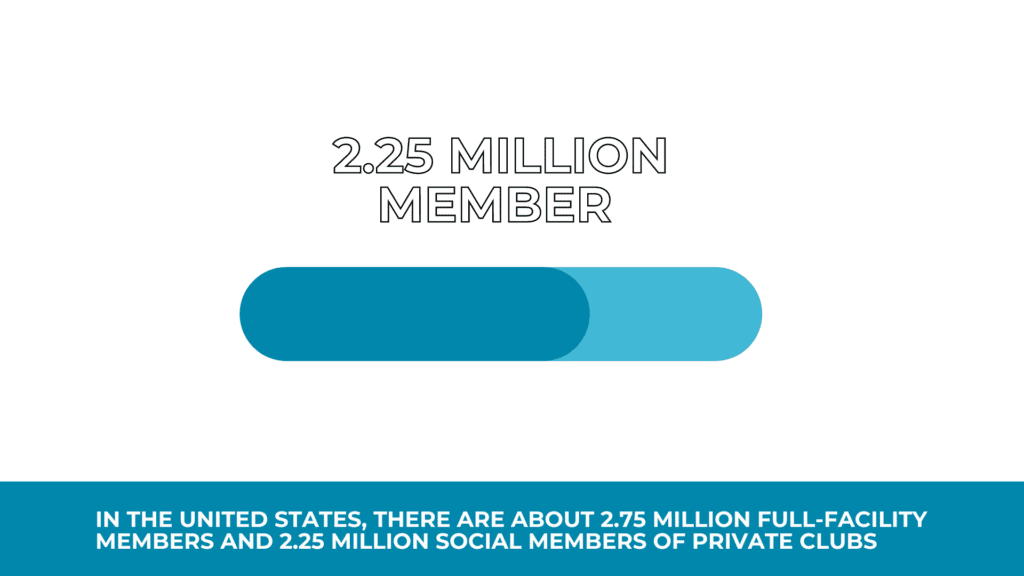 Why is Club Membership Management Important?
Maybe you are wondering, "You talk so much about it, is it really important to use it?"
Yes, it is important!
Successful management of club members is a key part of having a good club.
Club membership management software can help clubs save time and money while also giving their members a better experience.
It does this by automating routine chores, improving customer service, keeping members longer, collecting useful data, and following the rules.
To streamline administrative tasks
Automating many of the routine tasks that come with handling memberships can be made easier with online club membership management software.
Some of these tasks are:
Processing payments
Sending renewal reminders
Tracking membership expiration dates
Generating reports
To improve customer service
When clubs have a good membership management system, they can give their members better service by:
Making it simple for users to find what they need
Members can take care of their accounts online
Giving club members a way to talk to the club
To increase membership retention
When clubs have a good membership program, they can keep members by:
Let people know about planned activities and events
Offering members' savings and other perks
Giving each person a unique membership experience
To collect valuable data:
With the help of a good membership for clubs management system, clubs can get useful information about their members, like
Information about demographics
Things that interest you
Patterns of use
To comply with regulations:
Software for managing club memberships can help clubs follow the rules about data safety, financial reports, and other things.
Here are five reasons why you should have an effective Club Membership Management process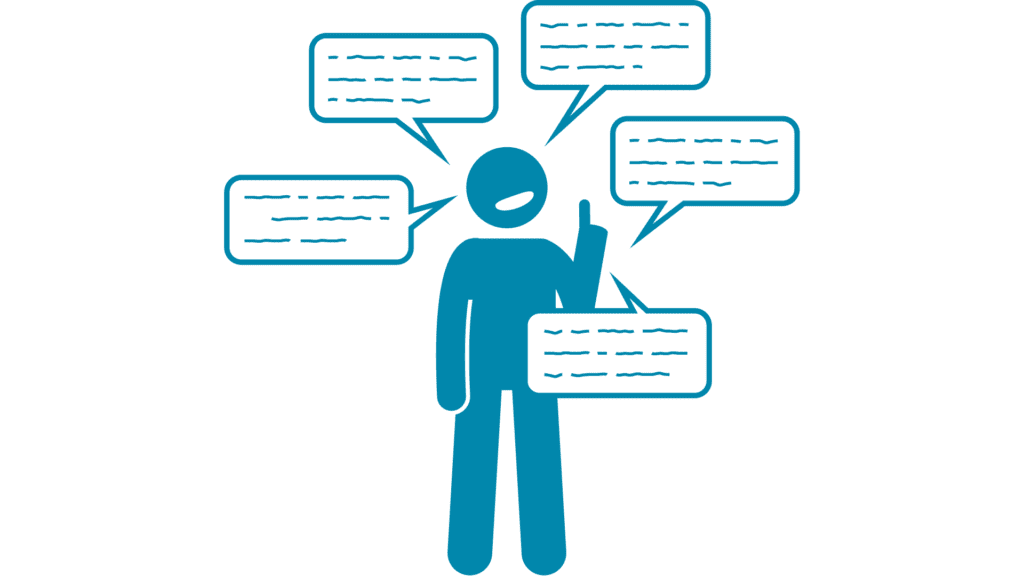 Managing club members includes getting new members, keeping old ones, and making sure they stay in the club.
For clubs to cut costs, improve customer service, make more money, and simplify administrative chores, they need a good membership management system.
If we had to give you five reasons to convince you that you should have this, we would list the following😂
Increased efficiency: Streamlined and automated tasks can make managing memberships easier. For example, processing payments, sending reminders to renew, and keeping track of membership expiration dates can all be done more quickly and easily with a good online club membership management process.
Better Customer Service: A good system for managing membership for clubs can help improve customer service by making it easy for members to find the information they need, interact with the club, and manage their memberships online.
Increased Revenue: A good membership management system for a club can help bring in more money by giving information about how members behave and what they like. With this data, you can make more focused marketing efforts and make the whole membership experience better.
Reduced costs: Costs can be cut by automating chores, making the club more efficient, and learning more about how members act through a good membership management process. When you do this, you may be able to use those resources for other things, like promotion or making new programs.
Compliance with regulations: A good membership management system for a club can help make sure that it follows all the rules that apply, like those about data safety and financial reports.
Let's now explore all the club membership management points you should know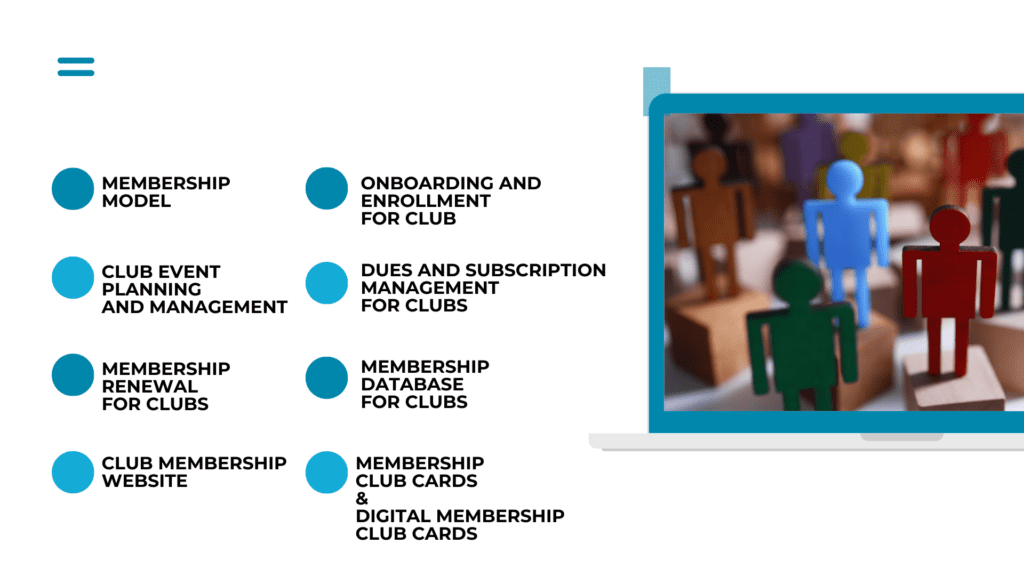 Membership Model
A club's membership management is based on the membership model. It lists the different kinds of memberships that are available, the benefits of each level, and how much each one costs. The club's membership model should be carefully thought out so that it meets the needs of its target audience and brings in the money that the club wants.
When making a membership model, here are some things to think about:
The types of activities or services that the club offers
The demographics of the club's target audience
The competitive landscape
The club's financial goals
Onboarding and Enrollment for Club
When someone joins a club for the first time, they go through a training and registration process. It should work well and be easy to use, and it should tell new users everything they need to know to get the most out of their membership.
The onboarding process typically includes the following steps:
Collecting the member's contact information and other personal details
Processing the member's payment
Creating a member profile
Sending the member's welcome materials
Providing the member with access to the club's website and other resources
Dues and Subscription Management for Clubs
The process of managing dues and subscriptions is how you get money from members and keep track of their membership status. Making sure you have a method that works well, is correct, and reduces the chance of mistakes is important.
Most of the time, the following steps are part of managing dues and subscriptions:
Setting up a payment system
Sending out payment reminders
Processing payments
Tracking membership expiration dates
Sending out renewal reminders
Club Event Planning and Management
Managing events for club members is what the club event planning and management process is all about. There should be a way for users to quickly find and sign up for events that interest them. Another important thing is that events should be well-planned and carried out.
The steps below are usually part of the process of planning and running a club event:
Identifying potential events
Planning the events
Marketing the events
Executing the events
Tracking attendance
Membership Renewal for Clubs
Making sure that members update their memberships on time is what the membership registration process does. It is important to have a way for members to be reminded when their memberships are up for renewal and an easy way for them to do so.
The following steps are usually part of the process of renewing a membership:
Sending out renewal reminders
Providing members with the option to renew online
Processing renewal payments
Membership Database for Clubs
The membership database stores information about members, like how to call them, what their membership status is, and how much they've paid in the past. The membership information should be correct and up to date, and workers should be able to easily get to it.
The membership database typically includes the following information:
Member name
Contact information
Membership Level
Payment history
Event attendance
Other relevant information
Club Membership Website
Members can get a lot of information about the club, its activities, and its events from the website for club members. A website should be well-designed, full of useful information, and simple to use.
The following information is usually found on the membership for clubs website:
Club Overview
Membership information
Event Calendar
Member resources
Contact information
Membership Club Cards & Digital Membership Club Cards
Membership club cards are real cards that members are given to show that they are members. Membership club cards that can be saved on a smartphone or other mobile device are called digital membership club cards.
There are several reasons why membership cards are useful, such as:
You can use them to prove that you are a member at events and other places.
You can use them to keep track of which members have taken part in events and activities.
People who belong to them can get savings and other perks.
Digital membership club cards are easier to use and better for the world than real cards. In some ways, they are even better.
For Whom is Club Membership Management Important?
Club membership management is important in many areas because it helps organizations manage their memberships well, make processes run more smoothly, and improve the experiences of their members.
Part of this all-around management process is keeping records, planning events, and giving members a way to interact with the club's offers.
Sports clubs, golf clubs, swim clubs, tennis clubs, and health clubs are just a few of the places that need to manage club memberships.
Let's look at what this management method means in each of these areas:
Sports Club Membership Management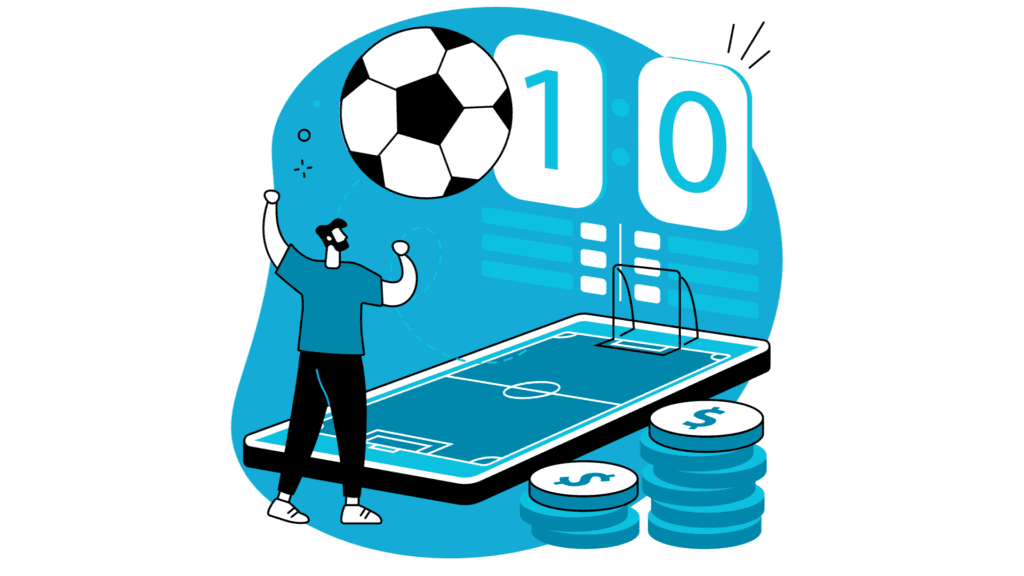 A lot of different kinds of people join sports clubs. Managing groups well keeps correct records, makes it easier for members to talk to each other, and helps plan and carry out a wide range of sports and activities.
According to data, a lot more members stay with and interact with sports clubs that have strong membership management tools. This helps the club do better overall and keep its finances in order.
Membership Software for Sports Clubs
Membership software made for sports groups helps with things like automatically renewing memberships, keeping track of numbers, planning games and practices, and making it easier for members to talk to each other.
These tools also have data and reporting features that can be used to keep an eye on how the club is doing and find places where it can improve.
Golf Club Membership Management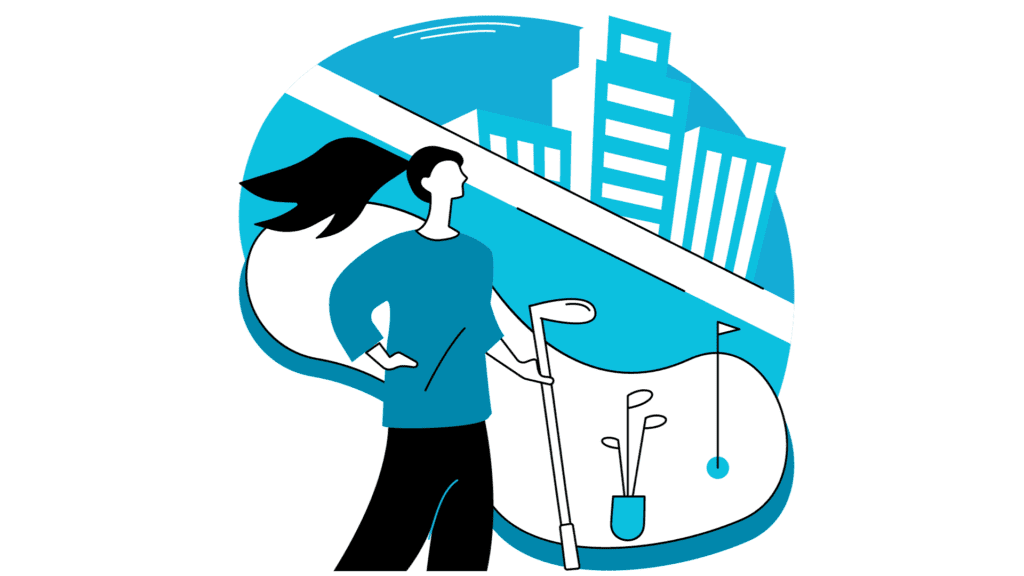 There is a special method that golf clubs use to keep track of membership levels, tee times, and event registrations.
Members are happier when the management is good, and data show that golf clubs that use these kinds of systems make more money and get more members.
Did you know that Each golf course and country club in the U.S. made a total of $22,155 million in 2020?
Membership Software for Golf Clubs
Golf clubs use membership tools to help with things like booking tee times, running events, keeping track of handicaps, and making financial reports.
The staff can focus on giving great playing experiences instead of doing boring routine work.
Swim Club Membership Management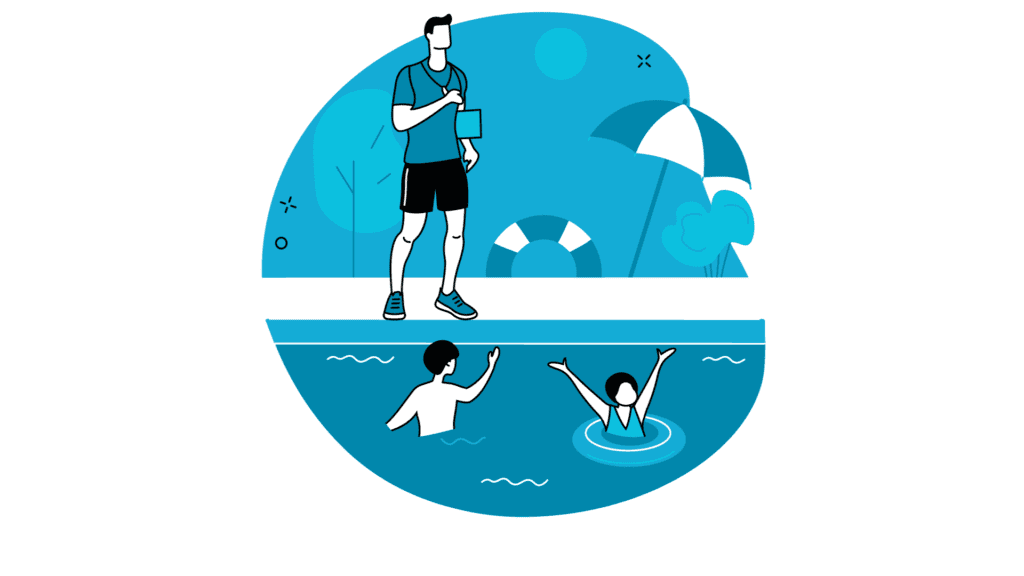 Membership management helps swim groups set up swim meets, keep track of members' training progress, and quickly process membership fees.
A lot of the time, swim clubs with strong management systems have happier members and better competition seasons.
Membership Software for Swim Clubs
Dedicated software for swim club members helps with meeting planning, keeping track of swimmers' progress, and paying and collecting payments.
It also gives teachers tools to keep an eye on swimmers' progress and help them do better.
Tennis Club Membership Management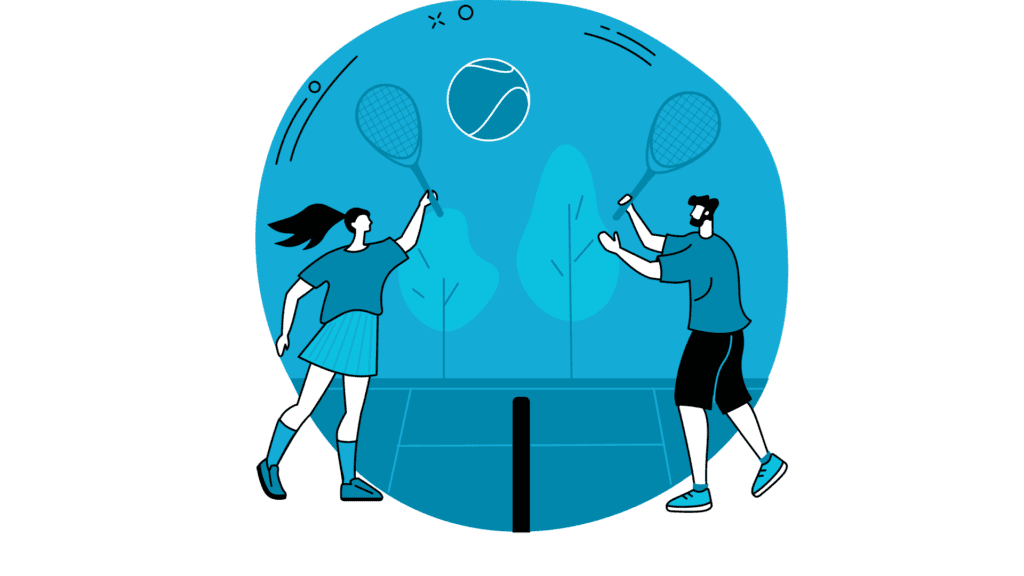 Tennis groups can use membership management to make plans for courts, lessons, and leagues.
Good management makes things better for members and helps the club stay financially stable.
Membership Software for Tennis Club
Membership software made just for tennis clubs makes it easier to book courts, plan lessons, and organize leagues.
It helps clubs give their members a smooth experience and makes operations run more smoothly.
Health Club Membership Management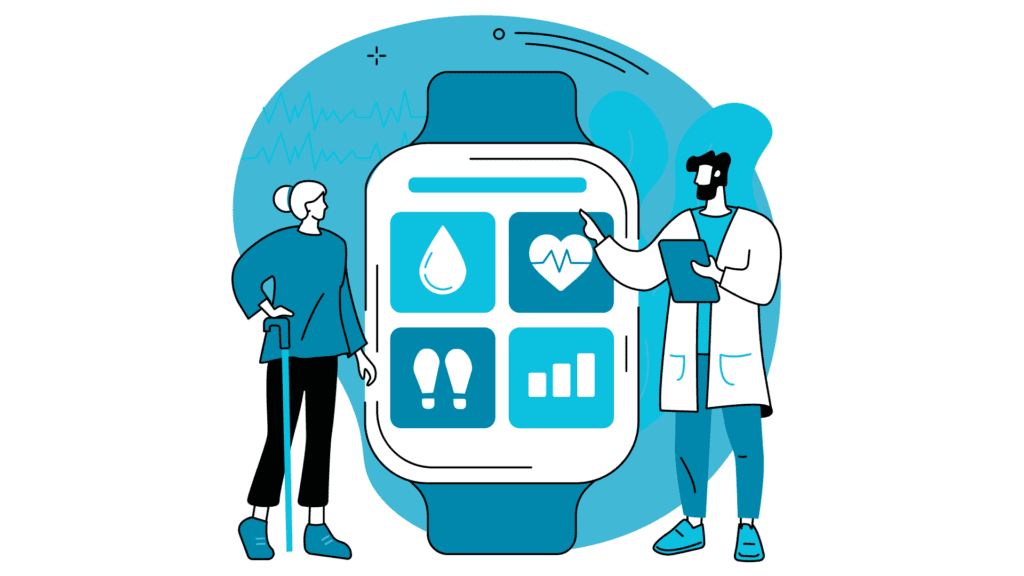 Membership management is what health clubs use to handle member check-ins, class applications, and payments.
Good leadership makes members happy and helps health clubs stay competitive in a market with a lot of them.
Membership Software for Health Club
Health clubs can use membership software to make it easier for members to check in, sign up for classes, and pay their bills.
A lot of the time, it also works with health-tracking apps to give members a full experience.
Online Club Membership Management
Online club membership management is the process of using computers and the internet to handle the business side of managing people who belong to a club.
Among these are jobs like signing up, renewing, talking to people, and keeping records.
Here are some of the most important parts of online club registration handling and their benefits:
Membership Registration and Renewal: Clubs can use online tools to make digital registration forms that members can quickly fill out and send in. Members won't forget to renew their memberships when they are automatically reminded of them.
Database Management: Digital systems let clubs keep a central database of members, which makes it easy to find contact information, check on the state of members, and keep track of who showed up to events.
Communication: Members can talk to each other through email, newsletters, and chat systems on online sites. It's easy and quick for clubs to let their members know about events, changes, and important news.
Payment Processing: In order to save time and money, members can pay their dues and fees online instead of having to do it by hand. This also lets clubs offer different ways to pay, which is helpful for members.
Event Management: Clubs can use online tools to organize events and get RSVPs. Signing up for events is easy for members, and event managers can quickly share information about the events and see who showed up.
Reporting and Analytics: Clubs can make reports and analytics on enrollment trends, event attendance, and financial information. This helps them make smart choices and make their business better.
Security and Privacy: Online systems can give clubs safe access to private member data while still following privacy rules.
Scalability: These systems are flexible, which means they can work with clubs of different sizes and change based on what members want.
How Club Membership Management System Increases Member Engagement and Retention
A Club Membership Management System can keep members longer and get them more involved by giving them tools and features that make their membership experience better overall.
How to do it:
Streamlined Registration and Renewal: Members can easily join or update their accounts online. Digital registration methods can get more people to join and keep their accounts because they are easy and convenient.
Personalization: These systems let clubs keep track of what information their members like and don't like. You can make interactions and experiences more personal for members by giving groups this information. This will make members feel more connected to the club.
Event Management: Online tools make it easier to sign up for and run events. Joining events is easy for members, and event managers can effectively get the word out. Putting on interesting events is a great way to keep members connected and busy.
Surveys and Feedback: Many membership management tools let clubs do surveys and get feedback. Members like being listened to, and their ideas can help make the club's events and offers better, which makes them happier and more likely to stay.
Access to Resources: Clubs can use these systems to grant members special access to resources like documentation, training materials, or community boards. Members will stay interested and keep coming back for more if you give them useful material.
Automated Reminders: Systems can send automatic notes for things like due dates, membership extensions, and upcoming events. This makes sure that people know what's going on and don't miss any important chances to get involved.
Community Building: A lot of online sites have tools to help users feel like they are part of a group. Discussion boards, chat rooms, or integrating social media can help club members bond and get to know each other better.
Recognition and Rewards: Clubs can use the system to keep track of and thank members who contribute and participate. Members can feel more at home and be more likely to stay involved if they are recognized for their work.
Final Chapter!
Congrats!
We are happy to say that you have come to the end of this post.
We hope you found every detail you were looking for.
Let's see what we talked about briefly, shall we? ✨
Effective club Membership Management is a crucial element for clubs and organizations across various domains, from sports and fitness to social and interest-based clubs.
In today's digital age, Online Club Membership Management systems play a pivotal role in simplifying the management of memberships.
They offer scalability, security, and the ability to gather and analyze valuable data, helping clubs adapt to changing needs and adhere to regulations.
In essence, Club Membership Management is not just about software; it's a pathway to creating vibrant and enduring club communities where members can thrive and grow together.
FAQs about Club Membership Management
1-What is Club Membership Management?
Club Membership Management refers to the systematic handling of club members' information, interactions, and activities using digital tools and platforms. It involves tasks like registration, renewal, event planning, and communication to enhance the overall club experience.
2-Why is Club Membership Management important?
It simplifies processes, allows for personalization, and helps clubs collect valuable data to make informed decisions.
3-How does Online Club Membership Management work?
Online Club Membership Management utilizes digital platforms and software to automate tasks like registration, payment processing, event management, and communication.
4-What benefits does Club Membership Management offer to clubs?
Club Membership Management streamlines administrative tasks, improves member satisfaction through personalization, increases revenue by optimizing membership renewals, and facilitates data-driven decision-making.
5-Is Club Membership Management suitable for all types of clubs?
Yes, Club Membership Management can be adapted to various types of clubs, including sports clubs, social clubs, hobby clubs, fitness clubs, and more.