Membership cards contain a member's vital information and are vital to any member organization. These cards give your members a true sense of belonging. However, physical member cards are outdated in many ways. It's time to use digital membership cards for your organization.
Physical vs. Digital Membership Cards: Which is Better?
Nowadays, everyone has access to smartphones, tablets, or similar mobile devices. Making the switch to digital membership cards is essential to keep your member organization current. Digital membership card software is necessary because it can save you time, effort, and money in this process. Using software like this also makes it easy to provide access to all members.
Physical Membership Cards

Digital Membership Cards

– Mostly plastic or covered in PVC, more harmful to the environment
– Provide physical proof of membership
– Seen as more 'official' looking by some
– More difficult to store, can get lost, and needs to get re-printed
– More sustainable & eco-friendly
– Convenient, can be accessed through any device
– No printing & distributing cost
– More customizable, can have clickable links for easy access
Raklet offers free and extensive digital membership card software. You can customize your membership cards for all your community's needs.
Raklet's Digital Membership Card System
Raklet makes it easy for you to create member cards easily with just a few clicks. Log in to your admin account, and then click on the 'membership' module. Now you can start creating the cards. It's that simple!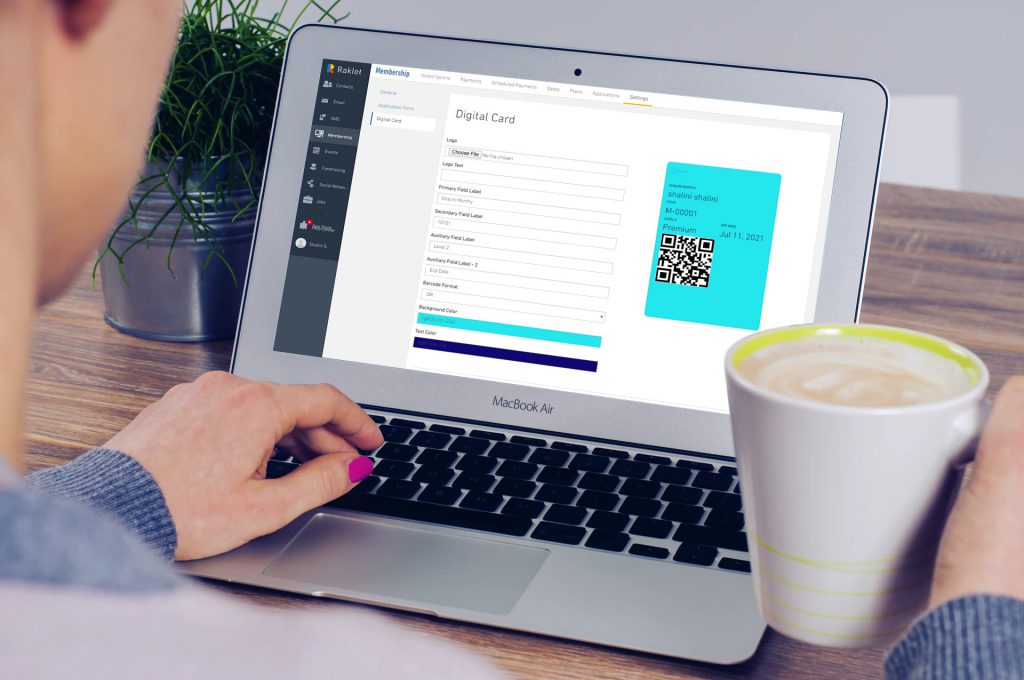 Our QR code feature eases the member authentication process. You can access anyone's detailed membership information by scanning the QR code, as well as checking them into member-only events. Tracking event attendance and storing membership information has never been easier!
Do you need more help with creating your digital member cards? If so, you can check out our Help Center article on how to create digital membership cards.
Read how LHG published more than 1500+ member cards for its investors using Raklet's membership management software.
Unique Features of Raklet's Digital Membership Card Software
Instantly Generated
You can create membership cards instantly for your members. Your members can quickly access these on their mobile devices. Above all, you save a lot of time with instant cards that store member information.
App Support & Wallet Integration
Our digital membership card is easily stored in your branded membership app created through Raklet and is accessible with a few clicks. In addition, our wallet app integration allows you to export them to your wallet application of choice. This is both convenient and extremely easy.
Eco-Friendly
Getting every member's card individually printed requires both effort and money. Not to mention how if a member's physical card is harmed or lost, it will need to be reprinted. Every one of these prints, whether plastic or PVC-covered paper, harms the environment. Avoid spending money on physical cards and be more sustainable with Raklet's digital cards. It is possible to streamline membership management easily.
Find out more about the importance of being sustainable with digital membership cards.
Customizable
Raklet's digital membership cards are easy to update and unique. You can customize them with your preferred fonts, background colors, custom logos as well as additional fields you'd like on your digital membership card. Vital information about your member, their photo, and membership dates can be included. You can also add barcodes or QR codes individual to your members that can easily be scanned to show their membership profile. Easily include your company colors and logo to increase your sense of community and spread your brand.
Membership Benefits
You can reach out to all your members with exciting offers and promotions through Raklet's digital membership card software. All the benefits of their membership will be presented on each digital membership card. Therefore, the members can present these digital cards to redeem their perks. It's just a few taps away!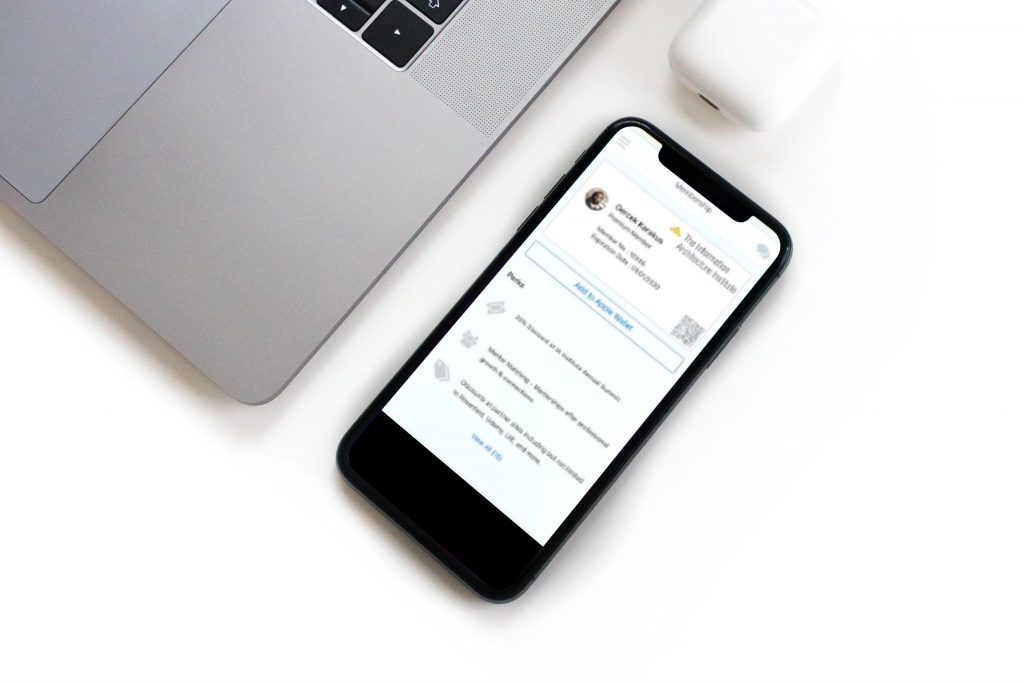 Simplified Membership Experience for Your Members
You can provide a simplified membership experience using Raklet's digital membership cards. Actively engage your members with the custom benefits and perks of being in your community.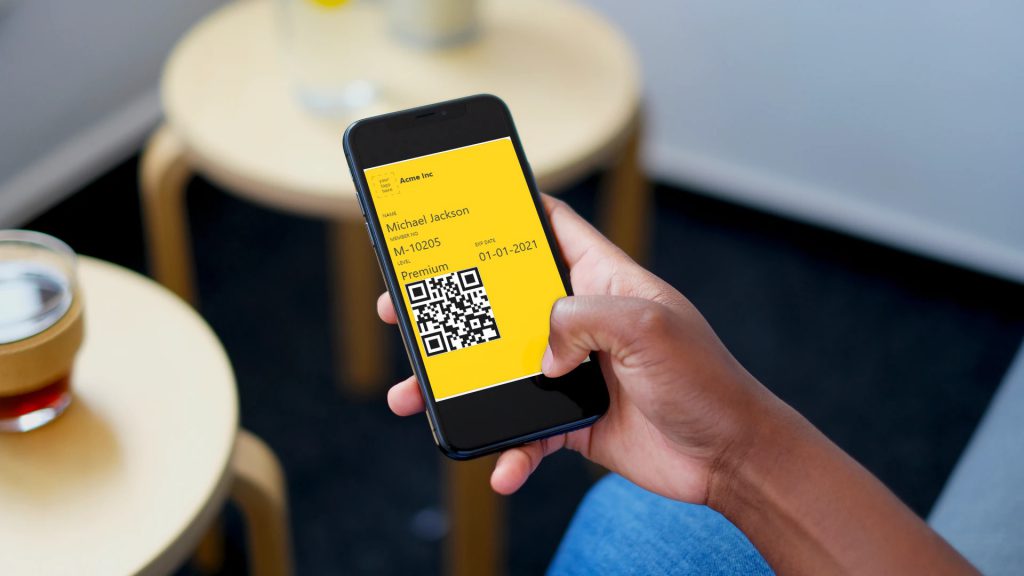 Overall, digital membership cards are a great choice because they revolutionize the very process of membership. You can reduce administrative tasks within your community and add value to your organization. All digital membership cards are available within the member profile for easy access through your platform or mobile app.
Create digital cards for your members with Raklet's membership management software. Setting up your free account takes just a few minutes. Schedule a demo to see how our platform works and how we can help you further.
To read more about memberships and how to make the best of them, check out our comprehensive article: Making the Best of Memberships.
If you are interested in digital cards, check out our pillar content, where we have created an ultimate guide. For more articles like this one, check out the below: