If you are a homeowner's association manager looking to create your own HOA website software, you are at the right place! Here is a step-by-step guide from getting a domain to setting up your very own HOA website software.
1. Get a unique domain for your hoa websıte software
The first step of creating a website is getting a domain name. A domain name is what you type into the browser to access a website. For example, the domain name for Raklet is raklet.com. The real address of a website is a numeric and complicated IP address. By getting your domain, you can make your HOA website software more accessible since it is easier to remember a word than random numbers.
There are two ways you could go here: getting your own domain or using a platform's domain name.
Option 1: If you want to buy your own domain name, you should first choose a registrar company that is reliable and offers the services that you need.
Then, you can start searching for the domain name you want. (Keep in mind that your first choice might not always be available!)
After that, you are ready to register your domain name with your registrar company.
There are many websites that manage this process, like GoDaddy or Domain.com.
Option 2: The other option is using a platform's domain for your HOA website. This is also a reasonable option and makes the process much easier. There are HOA-based or all-in-one member management software that allow you to get a domain from their platform. One of those options is Raklet.
Raklet's free plan works with permalinks, so you can get a Raklet URL like raklet.com/yourpermalink to reach your HOA website software.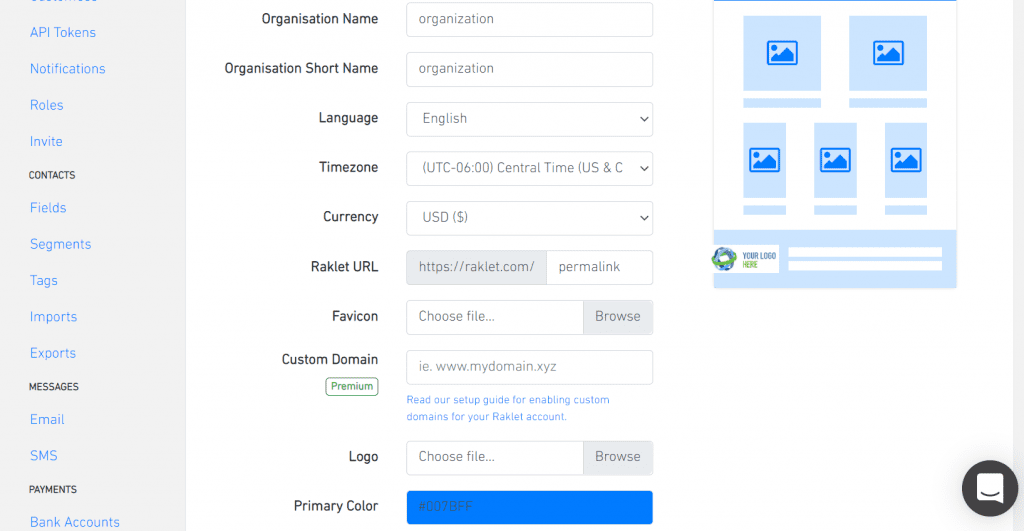 (For Premium Raklet members, you can register your custom domain for your HOA website software! Here is an article that shows you how to do that step-by-step.)
2. Pick a platform
Now that you have your domain, you are ready to pick a platform for your HOA website software! There are a lot of software options available for HOA management. The most basic services you should look for in these software are creating events, sending automated emails, and collecting membership fees. These options mostly offer a private social network for your HOA members so it is easy to manage them.
Raklet is an all-in-one platform that is one of the best options for an HOA website. If you choose us as your platform, you will get to automate your membership management, in an easy and effective way.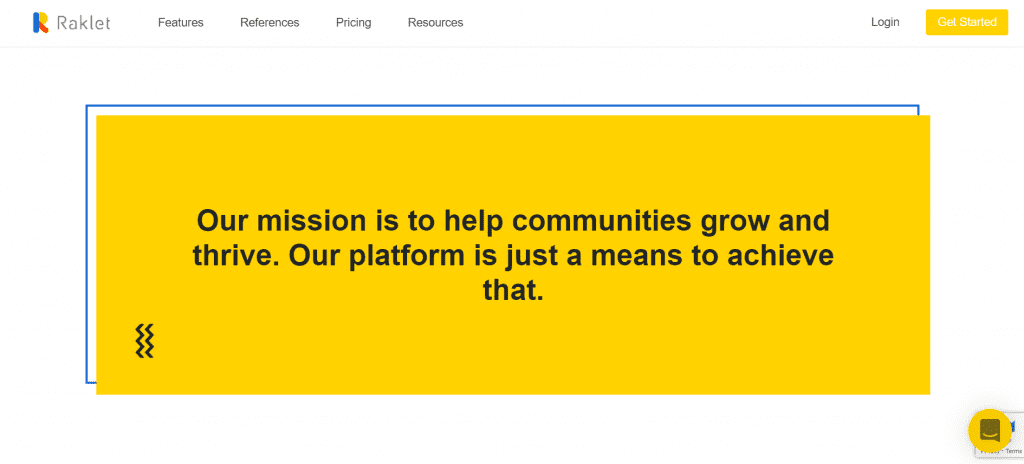 3. Set up your hoa website software
Once you decide on the platform to use, all you need to do is set up your website. When you log in to your account, you will most likely see the admin view where you can edit and customize your HOA platform according to your needs. First, you will want to customize your website by adding your logo and changing the primary colors according to it. Then you can start activating the services you need for your HOA software.
4. Import your contact information
Once you are done customizing, you can import your HOA contact information. This is an important step for an HOA website software, since you will need contact information on your database for receiving payment or sending emails. You can usually import your contacts manually or by a more practical system like uploading a file. This step usually depends on your choice of platform.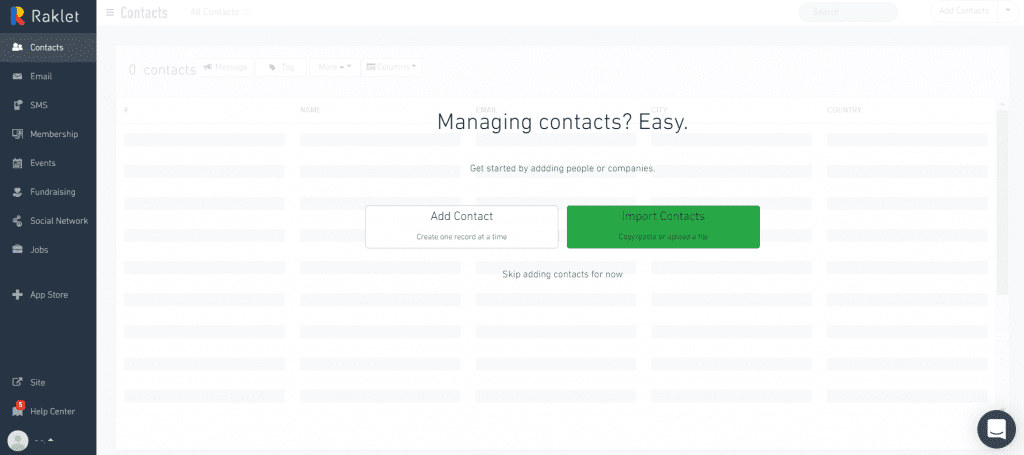 Here is how you can import your contacts if you choose Raklet.
5. Manage membership plans and receive payments
Your HOA website software should have a system for receiving payments from your residents. When setting up your website, you can create a membership plan (or multiple plans) and determine the fees for your members. You can also receive monthly financial reports for your association on many platforms.
Here are guidelines for how to collect your payments via bank transfer and how to manage your weekly payouts on Raklet.
6. Send mass emails through your hoa websıte software
Now that you have your contacts on the database, you can manage your emails. You can create a list of contacts to determine who you are going to send these emails to. You can also set up a date and time for them to be sent automatically. Because you are creating an HOA website, you will need to receive payment. Just like emails, you can also send automated invoices to your contacts.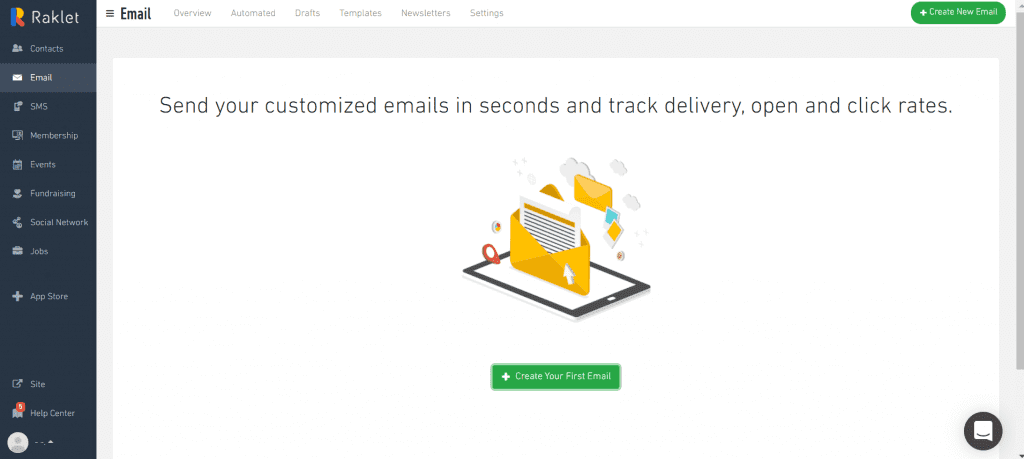 Here are articles on how to create your emails and how to send automated emails on Raklet. These steps should be pretty similar on different platforms.
7. Create events
Keeping your HOA members content and engaged is an important part of your job. You can make it much easier with your HOA website software. You can now create events for your residents on ideal platforms and share them with your members.
An HOA website software should allow you to promote your events and track attendance as well as sell tickets if your event has an entrance fee. You can add a title and text to promote your event, determine a fee, and set a start and end date for your ticket sales.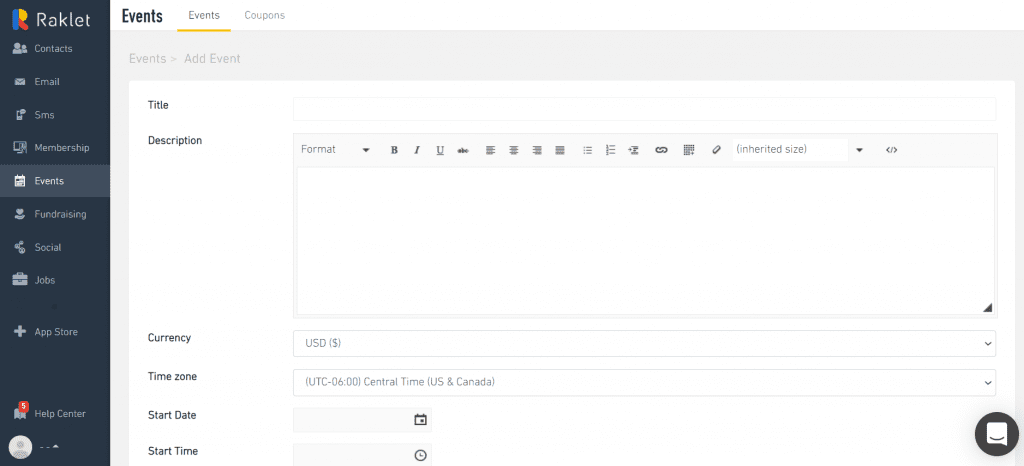 Here is an article to help you create an event on your Raklet account!
You can do it all with Raklet!
Raklet is an all-in-one membership management software. If you are looking to create an HOA website software, you are in the right place with us. If you pick Raklet as your platform, you can customize your HOA website software however you like and make it unique for your residents.
You can import your contacts and create a membership database. It is possible to charge your members with your determined fee and offer a safe way for them to make their payments. You can create a community that engages with one another since it is so easy to connect through Raklet.
For the best HOA website software, we offer transparent pricing according to the needs of your community as well as a forever-free plan. Sign up and get started now!
---
Check out other related articles on our blog below: