Take a look at the mobile applications on your phone. You will probably find dozens of applications that you use daily. From ordering food to tracking our location and booking hair appointments, mobile apps are things most of us reach for. They surely are convenient, and have a huge potential of boosting your revenues. But where can you start to create your own app? In this article, we will give you the 5 steps that will help you create an app for your business.
How to Create an App for Your Business in 5 Steps:
1- Assessing What Your Business Really Needs
We have already mentioned that creating an app for your business can be of immense help on the way to growing it. Before getting into this creation stage, it is very important that you assess what you expect as the outcome. You need a solid list of what you want to accomplish through your app. Setting clear goals in the beginning will help eliminate any sudden problems. Here is a list of questions you can ask to start your assessment:
How well is your existing website doing on mobile devices, is your website optimized for mobile use? If it is, you can investigate estimating the mobile use before committing to creating a mobile app.
Do competitors in your field have apps? Conduct market research to see what difference there is between the businesses that do and those that don't have an app.
Will this app provide a service that your business cannot provide without it?
It may be the "new cool thing" to own an app dedicated to your business, but remember: an efficient solution always helps your business more than an inefficient one that looks cool. For example, if you have hotdog stands around the city and want an app that will show the locations of your stands, flyers can be a more effective and cheaper way of achieving that. Consider alternatives that'll best fit your needs.
2- Creating Your Team and Getting to Work
As the owner of your business, it is a small chance that you have the time and resources to create an app for your business. Not to mention all the maintenance that you will have to do! Considering this, you might want to look into working with a team instead.
Creating an app requires people with different skill sets such as developers, designers, quality assurance specialists, and sales and marketing specialists. There are different ways in which you can build your team, each way with varying pros and cons. Let's explore some options together:
Building an in-house team: This is the most advanced way of finding people who will help you with your project. Building an in-house team is usually the choice when working on an elaborate project that requires the different branches of a team to work together for an extended time period. But keep in mind that, since it is more professional and advanced, it is also the most expensive option out there. You will have to budget for added expenses such as commuting, finding an office space, and more.
Hiring freelancers: Working with freelancers eliminates extra costs that an in-house team requires, so it is less expensive. However, the communication between you and your workers will be more personal in comparison to freelancers. In addition, it's usually not guaranteed that your job will get done in the exact way you want. Though there are risks, it is possible to find freelancers who will cooperate and help you get your job done faster for cheaper.
Outsourcing: It is more expensive to work with app development agencies than with freelancers, and depending on the provider of your service, there may be cultural gaps that make communication hard. On the other hand, working with an already-established team provides you the professionalism of an in-house team for cheaper.
3- Planning and Project Management
Having a competent project manager is one of the key points of success. A good project manager ensures that your plans are going well and that your team is in the right direction, eliminating preventable mistakes. Some business owners choose to be their own project managers but finding a person to help you with this aspect of app-creation is an option, too.
4- Marketing and Advertising
Now that you have worked with your team on getting your app ready, work with your sales and marketing specialists on marketing your app. There are many marketing strategies ranging from email marketing to influencer marketing and app store optimization, and which marketing strategy you will proceed with is closely related to the type of business that you have, along with your target group.
For example, if you have a phone case business and the target group of your business is teenagers, you can try social media marketing. Optimizing your marketing strategies will not only establish that you reach your target audience but will also ensure that your financial resources are used efficiently.
5- Maintenance
After creating your application, launching it successfully, and advertising it, maintenance is the last step. Constant maintenance is the key to having an app that runs without any bugs that could hinder user experience.
App maintenance involves fixing any in-app problems that may occur, perfecting the app, and periodically updating it to confirm that the app is running smoothly. It is crucial to allocate a portion of your budget for the maintenance of your app so that it runs smoothly for a long time. On average, the yearly cost of maintenance is around 20% of the initial app development costs.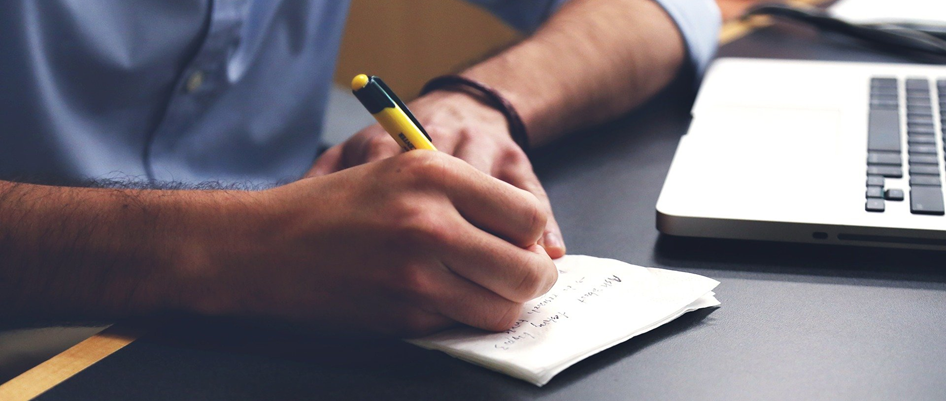 … and now it's your turn!
Building an app for your business can be intimidating at first, but now you know what steps to take. With good research and a team ready to work with you on actualizing your vision, you can expand your business, add value to it, and increase revenues.
Check out other articles from our blog: