You may be wondering how to start a fundraiser for your charity, or how to start a fundraiser for a specific cause. It does not matter what you are raising the money for, most people are afraid of the beginning. Getting started on a fundraising campaign is actually pretty easy once you nail the basics. Be sure to follow these steps below to learn how to start a fundraiser, including tips and resources for starting a fundraising campaign.
How to start a fundraiser in 4 steps
You may be running a nonprofit organization or fundraising for a charity, either way, you should have a strategy. Most successful fundraising organizations and campaigns have a plan ahead. You can start fundraising with our 4 step guide.
1. Set a clear goal
The first step is deciding how much money you need for your cause. It is the essential step because it provides potential donors to understand what you need at the end. You must be realistic about your expectations, for example, you should not wait to raise $10,000 in a week. Keep the scope of your organization and community in mind, and try not to sell yourself too tall or too short. There's nothing wrong with being hopeful, but try to keep it as realistic as possible.
If you want to start a fundraiser for charity, you should definitely provide the details on your webpage or social media platforms. What is the charity aiming for, what are the costs? Keep these questions in mind while writing your fundraising description. If you want to raise a higher amount, it would be best to set a yearly schedule to define your monthly goals. Track the progress to understand if you are going to reach your goal.
2. Create an interesting campaign
After you decide on the goal, your next step is to use your creativity. First of all, you need to have a clear message that identifies your cause and your need. A successful campaign gathers the attention of potential donors and the audience. You can either use print media for your campaign such as posters and billboards or digital to share on the internet.
You can start by creating a poster for your cause. Add a title, your goal, and ways to donate. In this step, creativity is important since it should be attractive to stand out among others. There are many design tools available online where you can create a simple poster or banner. For example, you can use Canva, a free design tool for your fundraiser. Let's say you're fundraising for an animal shelter. Be sure to include a visual aspect of your shelter as the main focus, whether in name or photographs. Keep it in line with your branding by adding your logo, brand colors, etc. This way, you'll help people associate the announcement with your business easier.
3. Choose a fundraising platform
The next step is to decide how you'll collect donations for your fundraising campaign. Online fundraising is the most common way for starters. You can reach a wider audience, share your fundraiser campaign across social media, and even build an email list.
When choosing an online platform for your fundraising, there are many options out there, so make sure you are choosing the right one for your cause. Some of the things you should pay attention to are; the payment process fees, accessibility, ease of use, and quick access to funds. Besides these factors, you should also consider selecting an all-in-one solution for your fundraiser.
You can use software like Raklet to streamline all your nonprofit management needs. You can build a website and mobile app for your fundraising campaigns while using custom domains and a customizable interface. If you already have a website, you can integrate your "Donate Now" button there for easier access, and collect one-time or recurring donations.
If you want to learn more about how Raklet can help you, read our case study of how Achilles International uses Raklet as a nonprofit fundraising software.
4. Market your fundraiser
After completing your goals and creating your fundraising platform, you can finally start marketing your fundraiser. Copy your fundraiser website link and share it with your friends and family first. Ask them to spread the word around to see the potential response for your fundraiser. Create posters and banners for sharing your fundraiser over social media networks.
Another marketing option is to create a Facebook or Instagram page for your fundraiser to reach more people by sharing regular progress. For example, you can share your weekly progress every Saturday on Instagram as a post. Also, you can let donors know how close you are to the goal, maybe they can help you by sharing on their personal accounts as well.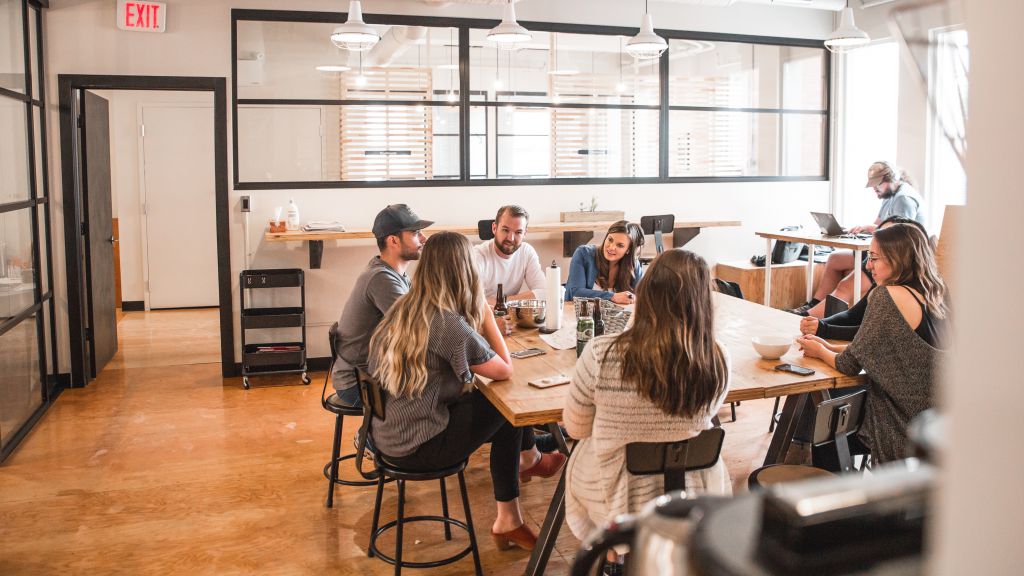 Tips for Fundraising
Once you have completed the 4 steps of how to start a fundraiser you may use some essential tips. If your campaign is ready, or even if your charity started a fundraiser here are two tips to keep in mind.

Be honest
We understand how difficult it could be to reach a goal, especially in an emergency. Some of the fundraiser campaigns might fail due to over-emotionalizing, or even excessive marketing. Here, knowing your audience will be the key to success. Assume that you are fundraising for the church in your neighborhood. Including personal stories and facts for your cause might create a more successful campaign, rather than a generic one. On the other hand, including 15 interviews on your website will just make it hard for your community to understand your goal. Be simple as you can be, include essential information on your page, and you are good to go.
Act resourceful
If you need immediate help and funding, avoid using all of your savings on marketing. Start with a close circle of friends and family. People who are familiar with your cause are more likely to donate. Ask them to help you along the way and be part of your fundraiser. You can cut out the most expensive parts this way.
Consider starting carefully by asking your circle to share your fundraiser. If only 20 people share it on Facebook and if they have around 100 friends, you can potentially reach almost 2.000 people in a short amount of time!
Now you know how to start a fundraiser in the best ways. Start your fundraiser today on Raklet Fundraising Software.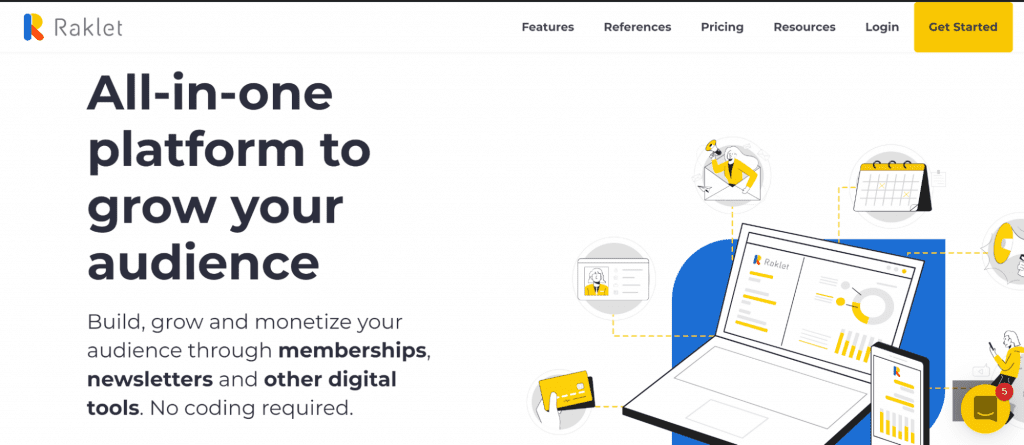 For further information and reading check out other articles about Fundraising from our blog:

Good luck on your journey!
We hope you have a wonderful start and reach your goal in the shortest time!