Fundraising is an essential part of every nonprofit organization. But it also includes many repetitive tasks that take too much time and effort if handled manually. Luckily there are online tools to help you with these repetitive tasks and save you so much time and effort. It sounds exciting but there are many tools to choose from. Therefore, in this article, we have gathered the best online fundraising tools for this year, so that you can have a better idea of the online fundraising tool that will suit your needs better.
What is Online Fundraising?
Online fundraising is a way, especially used by nonprofit organizations, to raise funds via the internet. In general, the online fundraising process includes a donation page and mobile giving tools. It can also include crowdfunding, peer-to-peer fundraising, and/or fundraiser management tools. Online fundraising works well because we live in a digital world where almost everything is handled via the Internet.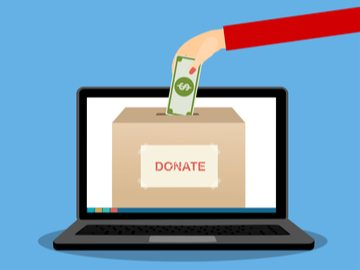 4 Benefits of Online Fundraising Tools
There are many benefits coming from using online fundraising tools. Let's check out some of the most important benefits in more detail:
1. Expands Your Reach
If you use an online fundraising tool, it will be much easier for you to reach people all around the world. Without the help of the internet, you would only be able to reach out to people near you. But thanks to online fundraising tools, you are able to reach out to anyone who has access to the internet, which basically means potential donors from all around the world.
2. Saves You Time and Effort
Managing your fundraising-related tasks with online tools means that the process will become automated. Whether this task is collecting donations, engaging with your donors, or even creating fundraisers, all of these tasks and much more will be handled automatically. Therefore, you won't need to put so much effort into them and can save a lot of time.
3. Provides Extensive Reports
A proper online fundraising tool saves your donor data and offers you extensive reports on both your donors' and your organization's financial situation. You will be able to have immediate access to your data along with tracking your past and present donation amounts. Since this process is also automated, there will be close to zero errors in your reports.
4. Improves Donor Relationships
As we have mentioned, you will be able to access your donor data in an easy and fast way when you use an online fundraising tool. Therefore, you will have all the necessary information about your donors in the palm of your hand, which will make it easier to engage with them on a deeper level. You will also be able to send automated "thank you emails" to your donors, which will make them feel how important contributors are to your cause and improve your relationships with them.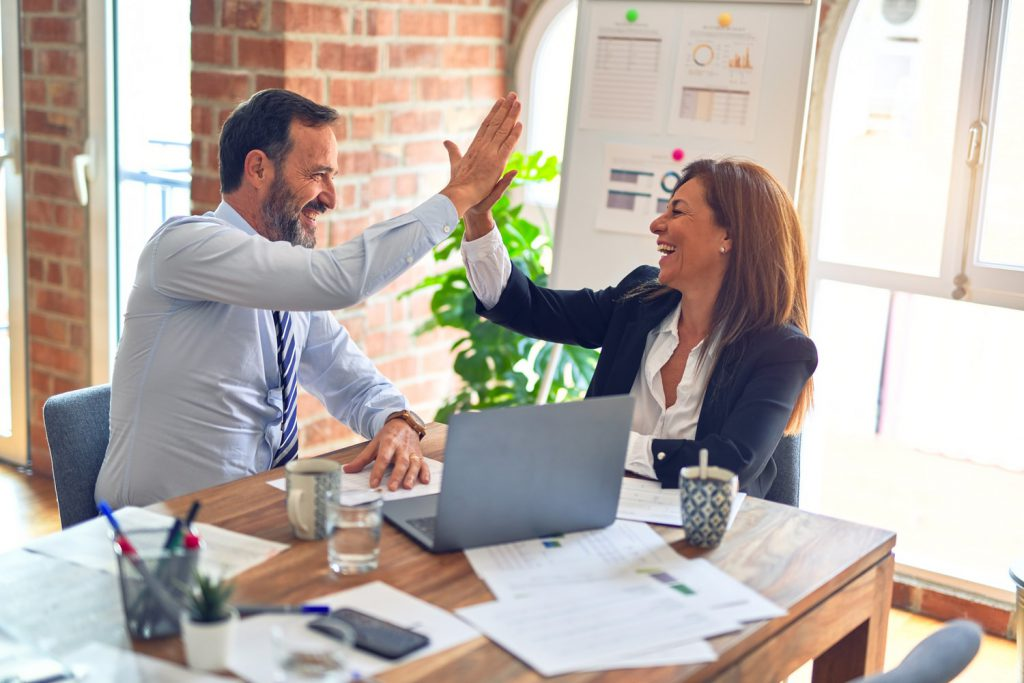 Top 5 Nonprofit Online Fundraising Tools in 2023
Now that we are aware of the definition and importance of using online fundraising tools, it is time to look at the best ones out there in 2023. As we have said, there are so many ways to handle your fundraising tasks online. You can use coding to add these tools to your website, you can use social media platforms' tools (for example Facebook offers several fundraising tools to help you gain more donations and make your cause be heard), or software systems. Among these options, using software for fundraising is the simplest and most functional one. So, let's check out the best software for online fundraising this year:
Donorbox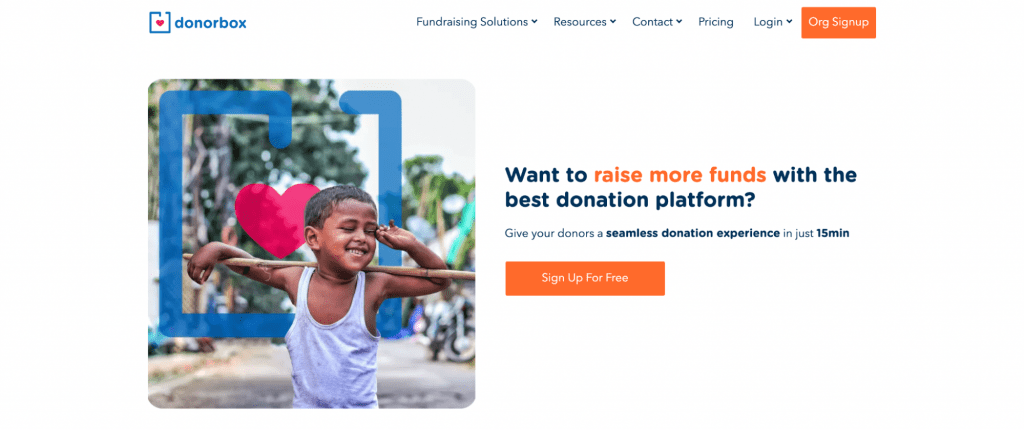 Donorbox is fundraising software with easy-to-use features. The software is known for offering fundraising and donor management tools to nonprofits of all sizes. Using Donorbox, you can create customized donation forms, set up a crowdfunding campaign with a goal thermometer and donor wall, collect donor information and manage donor relations, and so much more. As for their pricing, Donorbox has 2 pricing plans. Their standard package is free to set up but there is a payment processing fee and a 1.5% platform fee. Their premium package has the same payment processing and platform fee, but there is also an annual or quarterly fee added to them; which is $375 per month and $399 per month, respectively.
Gofundme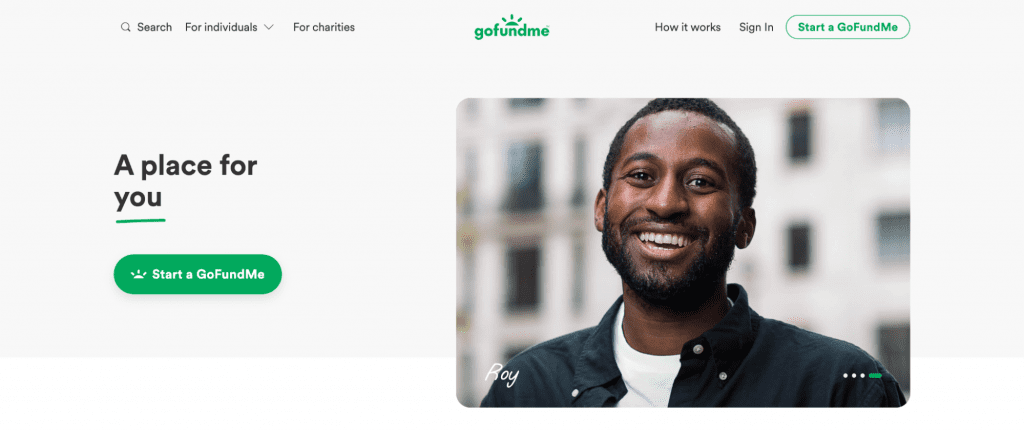 Gofundme is an online fundraising platform that is mostly used for personal projects, medical expenses, or unforeseen disasters. They divide their features into two categories: individuals and charities. They offer many tools such as setting up a fundraising goal and tracking it with a goal thermometer, promotion on social media platforms, and a mobile application. In their industry, Gofundme is the first to provide a donor protection guarantee. They don't ask for any fees to start and manage your fundraiser. There is only a transaction fee of 2.9% + $0.30 which will automatically be deducted from each donation.
OneCause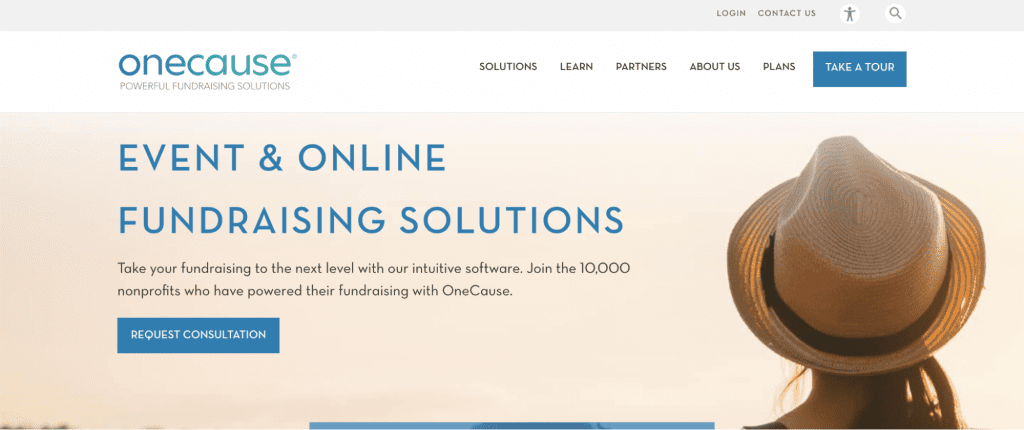 OneCause is also a fundraising platform that is mostly used for event management and ticket sales. They offer a variety of fundraising solutions such as event planning, ticketing, mobile bidding for silent auctions, text-to-give, and peer-to-peer fundraising. Unfortunately, they don't share their pricing information. Therefore, you need to contact them in order to gain more information on their pricing.
GivingDNA

GivingDNA is one of the world's leading donor engagement platforms. Their aim is to help fundraisers to better understand their donor data and make better, more informed fundraising decisions. Using GivingDNA, you will be able to take advantage of donor data discovery both at the segment and individual levels, improve your portfolio management and use insights to inform acquisitions, retention, and engagement strategies. Unfortunately, just like OneCause, they don't share information on their pricing. Therefore, you need to contact them for more information on pricing plans.
Raklet

Raklet is an all-in-one membership management platform that offers comprehensive fundraising solutions. Using Raklet, you can create, promote and manage fundraising events both in-person and online. You can also securely and fastly collect any type of payment including ticket fees and donations. Raklet's nonprofit fundraising software provides you a powerful CRM, you can easily keep track of and engage with your donors who will automatically become part of your contacts. Along with these tools, there are also discussion boards and private messaging tools to help strengthen your contacts' bonds with your organization and cause. You can check out our pricing plans, which include a free version and a free trial. Keep in mind that there is a 50% discount for nonprofits as well!
There You Have It!
Now that you have all the essential information on online fundraising tools and the best ones in 2023, you can decide if you want to go with one of these amazing options. And if you enjoyed this article, you can check out other articles from our blog: