If you are running a yoga studio, you are well aware of the tasks you have to deal with on a regular basis. You have to arrange appointments, organize events, register new clients, collect payments, and more. It can be quite overwhelming! Luckily, online software for yoga studios helps you to be more efficient in your business. In this article, we present a guide for you to learn more about online yoga software, its benefits, and some recommendations.
What is yoga studio software?
Yoga studio software, or yoga studio management software, is a multifunctional software where you can manage all administrative aspects of your yoga studio. They can vary in features and tools, but generally, yoga studio software takes care of payments, scheduling, registration, attendance tracking, and more. Based on your needs and preferences, you can choose one.
If you are asking what are the benefits of using one and the must-have features of yoga studio software, let's dive in!
Benefits of using a yoga software
There are so many benefits of using yoga software! Especially, in the digital era, you need an online platform to keep up with time and people. A yoga studio software can help you deal with administrative tasks so you can clear your head and focus on your yoga practice with your attendees. Even though every yoga studio software can vary in features, they are generally beneficial for these aspects:
A centralized, all-in-one solution for administrative management will automate the manual processes. This will save so much time, effort, and money for you.
You won't get lost in clusters of apps or files on your computer. A yoga studio software will offer all the features you need in one place.
Yoga studio software will ease the scheduling and attendee tracking processes. You and your students can have personal agenda. So, you can arrange classes accordingly with ease.
With several payment integrations, collecting fees, and ticketing will be easier.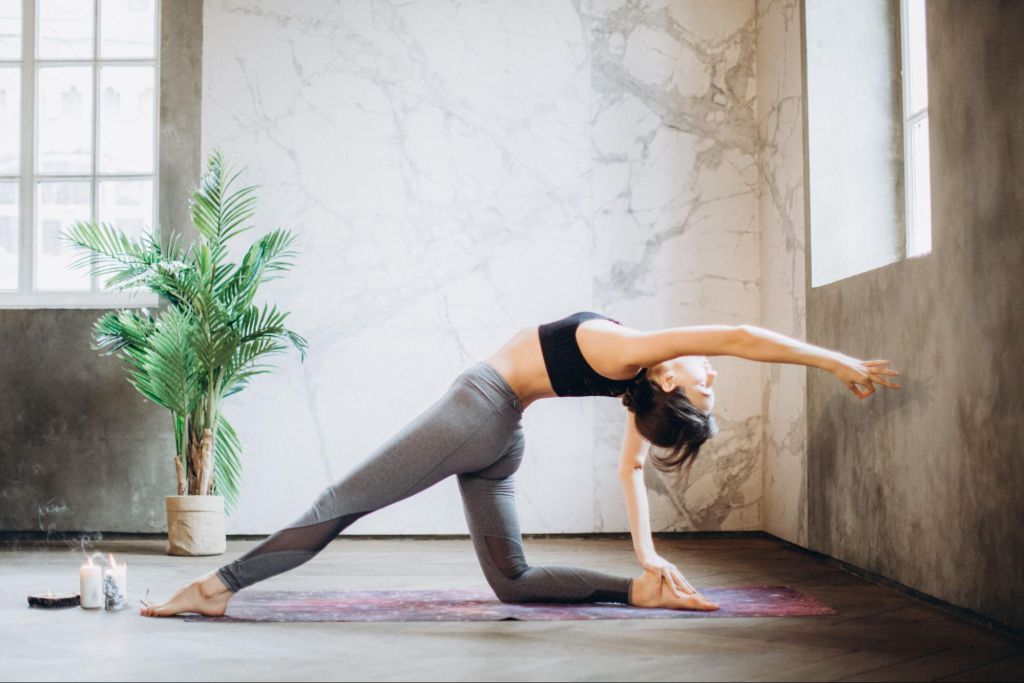 Must features you should look for in a yoga studio software
Easy and fast communication with your students
A good yoga studio software offers communication channels so that you can keep in touch with your students when you want to make an announcement, appointment change, or an update. Moreover, your students can also socialize with each other and strengthen their relationships.
Centralized administrative operations
No more clusters of apps, papers, or cluttered files on your computer! A yoga studio software is an all-in-one solution for your studio's administrative operations. Using one centralized platform will save so much time and effort for you so that you can focus on what matters the most for your studio. A powerful CRM will help you to manage your employees, and instructors and moreover, keep your students' information in a secured database.
Digital scheduling
This feature is crucial and very beneficial for your studio. You and your students can create a schedule that works for everyone online. The best part is it can be accessed from anywhere whenever you need it. You can share a schedule publicly or you can create schedules for individual access. So, your students enroll in a class by themselves with one or two clicks.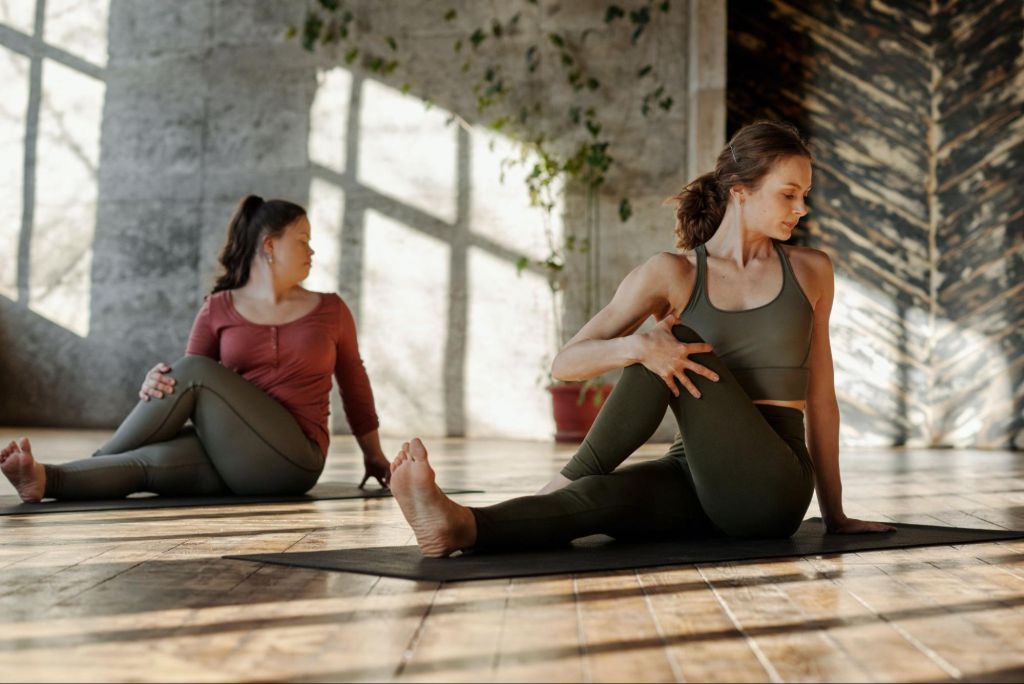 Easy payment process
Payment integrations will provide different payment options for your students. It will be so easy to collect membership fees, ticket payments for your special events, and other transactions. Hence, you don't have to worry about financial matters!
Efficient reporting for better strategies
For better business strategies you need to measure where your business is at now. A good yoga studio software will provide in-depth analysis for your studio so that you can evaluate your studio. A good reporting feature will provide you with cash flow, income, class attendance, enrollments, student retention rate, drop rates, and more.
Additionally, you can analyze your students' class history so that you can create personalized schedules and classes. This will make you more aware of your studio and students.
Top 5 Yoga Software
We went through software for small yoga studios and listed the top 5 here for you! Let's get to know each of them.
#5. Mindbody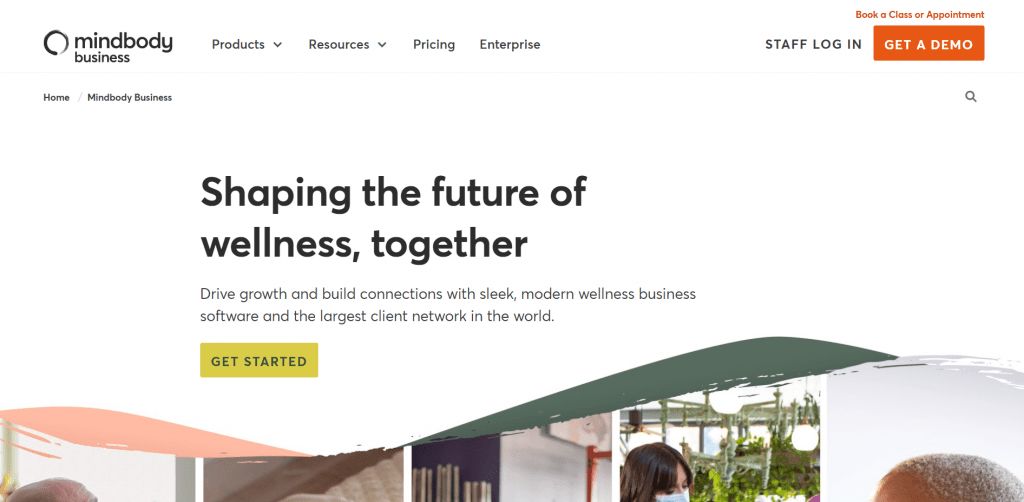 Mindbody is a yoga studio software that offers tools for marketing automation, scheduling, teacher and student management, reporting, and more. They have been in the market for 22 years and they aim at supporting people who decide on a healthy lifestyle and wellness.
Important Features: Creating customized workouts, personal classes, attendance tracking, calendar management, calendar synchronization, activities booking, and dashboard are some of the important features that Mindbody offers along with reminders, payment processing, and employee management.
Capterra Rating: 4.0/5. Mindbody received a satisfactory rating on Capterra. Customers are happy with the scheduling feature, reporting, and booker customer service. Yet, there are complaints about their customer service and some glitches.
Price: Starting from 129€ per month. They offer 4 different pricing plans which are Starter (129€), Accelerate (229€), Ultimate (339€), and Ultimate Plus (519€). The plans vary in features but all plans include scheduling, self-check-in, and staff management.
#4. Glofox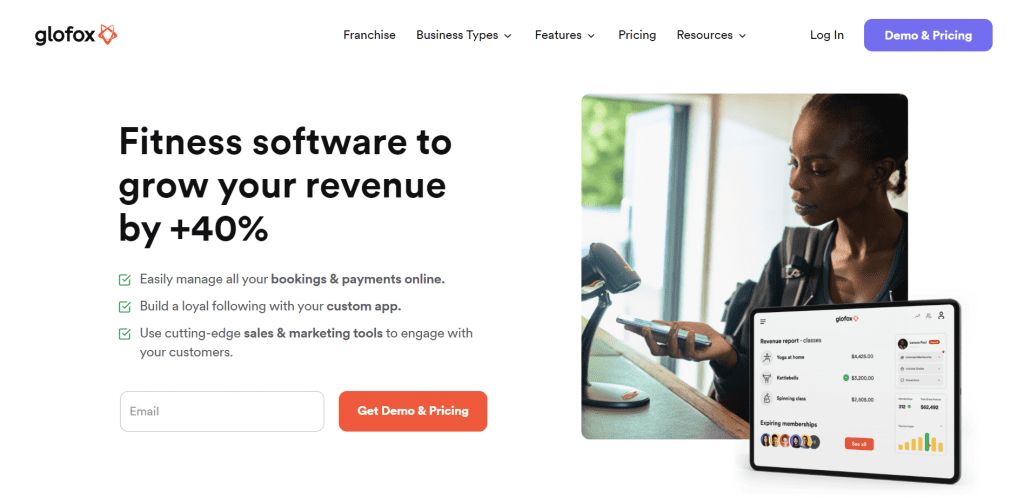 Glofox is a fitness studio management software that allows you to manage your studio all-in-one place. They work in over 80 countries globally. Glofox was founded in 2014 in Ireland. They offer features for easing the management of your yoga studio.
Important Features: Scheduling classes, automated enrolment, customizable member app, check-in kiosk, payment processing, and several membership management tools.
Capterra Rating: 4.5/5. Glofox received a good rating on Capterra. Customers are satisfied with the ease of use, reservation and payment features, and customer service. There are some complaints about bugs, limited customizations, and integrations.
Price: Unfortunately, they do not have a transparent pricing list on their website. But according to the Capterra page, their prices start from $110 per month with a "per feature" pricing model. Also, they do not offer a free version.
#3. Schedulicity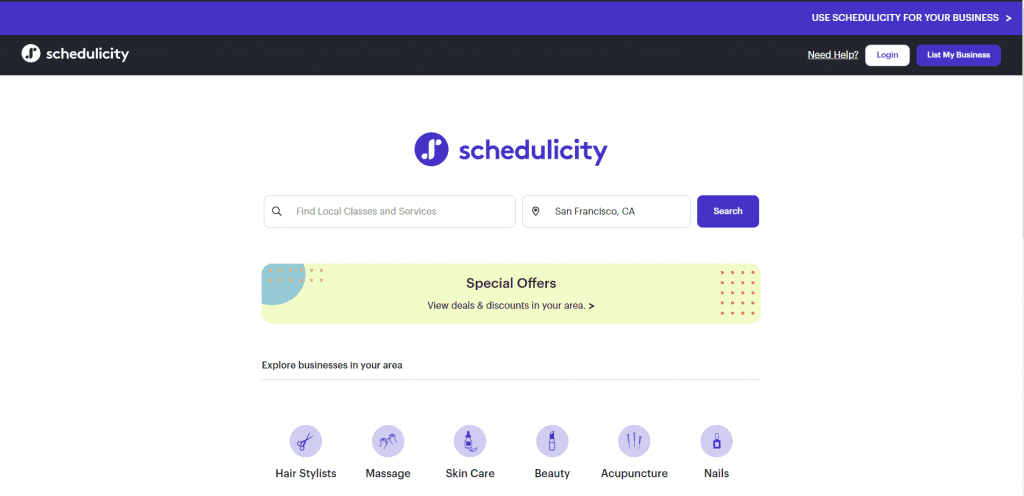 Schedulicity is an all-in-one scheduling software that features appointment booking, class management, digital marketing, and payment tools. It was founded in 2009 and since then they have been offering tools for business owners like calendar management, automatic emails, text reminders, and payment processing. They mainly operate in the United States and Canada. Their features are very useful for your small yoga studio.
Important Features: Appointment scheduling, class management, website and social media marketing tools, lower payment transactions (2.5% + 15 cents per transaction), payment by text, sales summary…
Capterra Rating: 4.4/5. Customers are happy with the easy and quick-to-use interface, functionality, and features that are included in both of the plans. There are some complaints about customer service, limited features on the app compared to the web version, and paying extra for some add-ons.
Price: The pricing plan starts from $34.99 per month. They offer 2 plans, Unlimited and Free. The Unlimited plan includes everything in the free plan and more features like email and text reminders, and personalized email marketing. Moreover, small businesses can access scheduling tools (plus appointment reminders and booking widgets) for free.
#2. WellnessLiving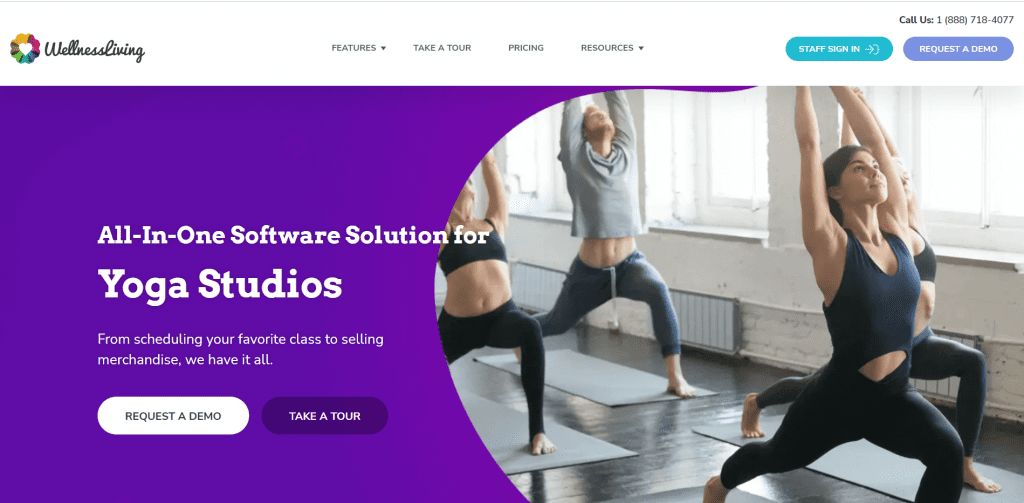 WellnessLiving is an all-in-one yoga studio management software, that has all the tools you need to attract, convert, & retain more clients. They offer the fitness & wellness industry an affordable, easy-to-use, fully customizable platform that streamlines business management.
Important Features: Dynamic tools include online booking solutions, POS, payroll, reputation management, email/SMS marketing suite, rewards program, robust reporting, and so much more! It's the only software you need to run and grow your business.
Capterra Rating: 4.4/5. Users are happy with the user-friendly interface, comprehensive features, and helpful customer support. Users complained the most about
Price: They have 4 different plans, starting from $59 per month. Plans are Basic ($59), Advanced ($99), Professional ($129 on discount), and Enterprise (contact them).
#1. Raklet

Raklet is a free yoga studio software that you can easily and efficiently manage your studio from a single platform. It was founded in 2013 and has a dynamic team. It allows you to organize online classes, collect membership fees, track attendance, and more. Your students and instructors will benefit from Raklet in the best way with its extensive features and diverse integrations.
Important Features: The best and most useful feature that Raklet offers is Digital Membership Cards. Design your own card and let your students feel they are more engaged. You can also use them for check-ins as well by scanning their QR codes. The booking system, scheduling, dashboards, payment processing, extensive integrations, and diverse customization options are only a few of the features of Raklet.
Capterra Rating: 4.8/5 which makes it one of the highest-rated yoga studio management software among its competitors. Our clients are satisfied with our extensive and versatile features, integrations, user-friendly interface, and extensive customization options.
Price: Has a forever-free plan. Paid plans start from $49 per month. We have 4 paid plans, which are Free, Essentials ($49), Professional ($99), and Premium (price changes with the number of the members).
If you like to read more about yoga studio management, don't forget to check these out: