Managing appointments in your business involves more than just keeping your staff's calendar up to date and allowing clients, customers, and patients to book online. Therefore, you must handle last-minute bookings, reschedule appointments on short notice, change calendars to accommodate no-shows, and more. Appointment scheduling software automates the manual, repetitive process of organizing schedules, allowing you to focus on expanding your business. This article is here to explain what an appointment scheduling software is, its important features, and top 6 software.
What is an Appointment Scheduling Software?
Appointment scheduling software helps appointment-based organizations automate reservations and bookings. Service-based enterprises use appointment scheduling tools, as well as calendar management, online payment processing, and automatic reminders to handle the scheduling process.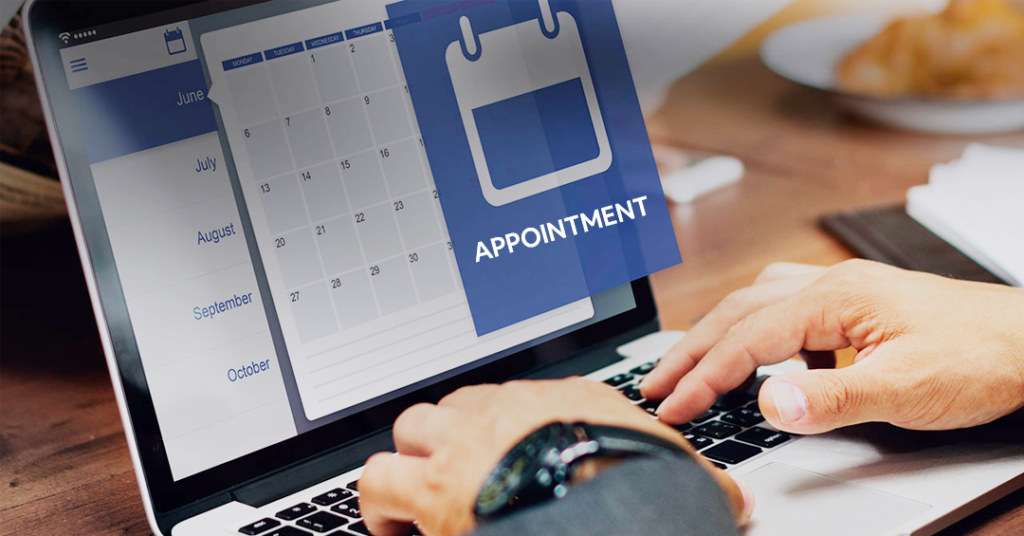 Appointment scheduling software automates reservations and bookings for businesses.

Features to Look for in Appointment Scheduling Software
The features offered in your appointment scheduling software of choice will be determined by your specific business needs. However, there are several things to keep in mind when researching these various appointment scheduling software. We looked into some of the popular ones to help you choose the best option for your business! Keep reading to find out more:
Being Customizable
Each business has its own set of needs, and the system you implement should match these. Although most appointment scheduling software is designed to be basic, so that it can be used by a variety of organizations, you should seek features that are customizable. The flexibility to edit and change components of the system will help you ensure that your company's requirements are fulfilled.
Providing Appointment Reminders
Managing no-shows is definitely one of the most time-consuming and stressful aspects of appointment scheduling. We strongly recommend installing automated appointment reminders if you want to reduce the incidence of no-shows. This service is often linked to the software you use, and it essentially sends out automatic reminders to people prior to their scheduled appointments.
Having an Easy-to-Use Interface
One of the most difficult aspects of implementing an appointment scheduling software is the time it takes to get familiar with new processes. To overcome this transition period, it is critical that you choose software that is not only simple to install, but also simple to operate. When customers access the booking features, they expect to be able to use the system smoothly, as online booking is intended to speed things up for customers.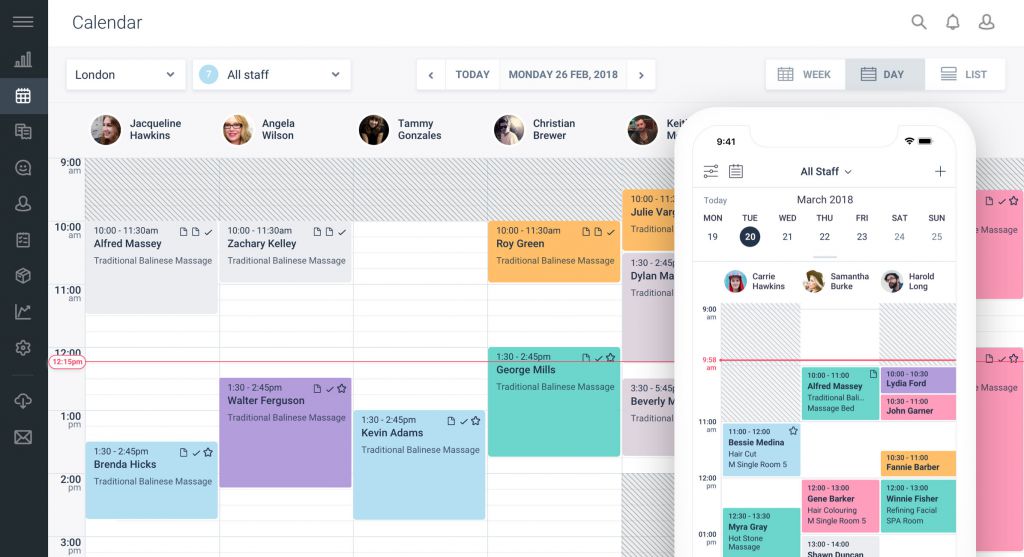 Customers expect an easy-to-use interface as the core purpose of appointment scheduling software is to ease the process of booking.
Top 6 Appointment Scheduling Software for Small Business
This article will introduce you to free and paid appointment scheduling software that will help you speed up your sales process by allowing prospects to schedule meetings when it is most convenient for them. It also makes it easier for individuals to book time with you, by removing excessive email back-and-forth. Furthermore, many of these applications sync automatically with your calendar and immediately send out meeting reminders, ensuring that neither you nor your customer misses out on a great chance.
Acuity Scheduling
Acuity Scheduling makes it simple to schedule meetings with clients and prospects. It's a virtual assistant that allows prospects, customers, and clients to view your real-time availability and schedule their own meetings. You can use the tool to send personalized confirmations that are consistent with your branding. Appointment reminders and follow-up messages can also be delivered via email or text message.

Pricing: Starting from $15/month, a free trial and a free version are available.
Vagaro
Vagaro is a software-as-a-service company management platform and online marketplace for the wellness industry located in Dublin, California. Appointment scheduling, calendaring, client administration, marketing, reporting, payroll, inventory management, and payment acceptance solutions are among the services provided by the organization.

Pricing: Starting from $25/month, a free trial and a free version are available.
Calendly
Calendly's free version allows you to connect one calendar, book an unlimited number of meetings, create a custom Calendly link, and automatically send email notifications and reminders to invitees who book with you. Calendly's paid version includes a variety of meeting types such as one-on-one, round-robin, collective, and group meetings. It's ideal for teams as it has team sites, stats and reporting, and administrative options for managing bookings.

Pricing: Starting from $8/month, a free trial and a free version are available.
Fresha
Fresha is a global platform for beauty and wellness. Each month, Fresha's partner salons, spas, and barbershops book tens of millions of appointments. About 60,000 partner venues in over 120 countries use Fresha's easy, full-spectrum, subscription-free business software.

Pricing: Unlimited use without a subscription fee.
HoneyBook
HoneyBook enables you to manage bookings throughout the sales process. You can schedule preliminary meetings with prospects and even submit proposals, contracts, and bills when they are complete. HoneyBook integrates with other applications such as Gmail, Google Calendar, and others to help you manage your clients.

Pricing: Starting from $39/month, a free trial is available.
FareHarbor
FareHarbor is a tour and activity booking service allowing tour operators to manage their day-to-day business operations. It provides online booking and payment portals, as well as integration with user websites. It is developed for use on both desktop and mobile platforms.

Pricing: No subscription fee, contact FareHarbor about credit card rates.
Check out other articles about appointment scheduling software from our blog: