If you are looking for platforms for management software, you are in the right place. In this in-depth guide, you'll learn about the best 5 management software of 2023 with their pros and cons.
The essential role of membership management software we need in 2023 is to simplify the entire process of handling member data. This platform allows you to customize your database so that you can access membership data, plans, and other relevant details easily.
In addition to this, a good membership management platform helps you collect all your members' information over a secure platform. So, before you go ahead and purchase a membership management solution for your organization; check out our top 5 membership management software of 2023.
Top 5 membership management platform of 2023
Raklet is a membership management platform that helps organizations manage their member data efficiently. You can track member activity over a period of time, and your organization's growth with deep insights with easy-to-follow metrics.
Store your member data in a centralized platform. Plan and set up events from a single platform. Create new opportunities for your members with job boards. Collect online payments easily and send automated messages to your members within a few clicks.
We have an excellent support system that allows you to have a positive experience. Get started with a completely free account and after that scale up as you grow.
Why should you choose Raklet's membership management system?
Unlimited contact storage.
Integrated email and text messages- send automated messages.
Collect online payments and automate renewals
Mobile app for both members and admin of the organization.
Centralized membership database.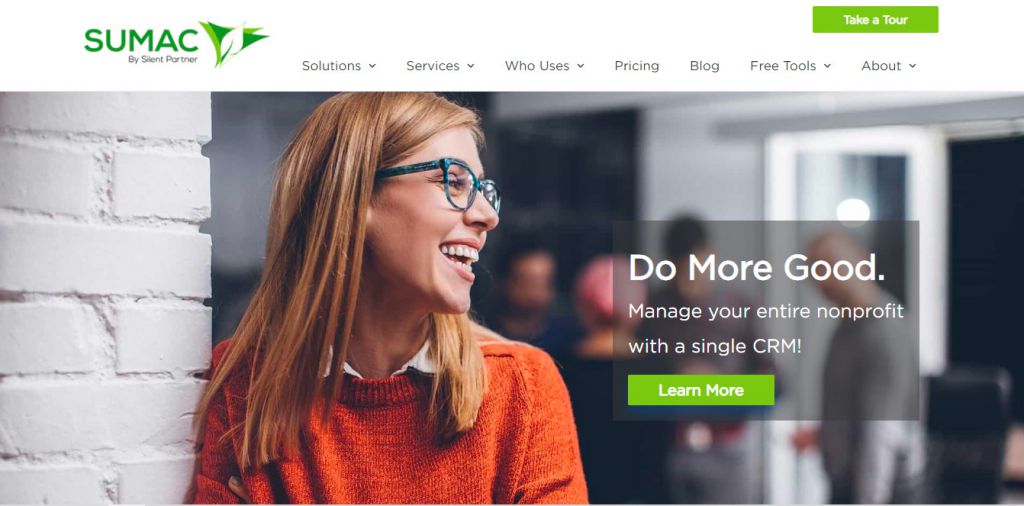 Sumac is a free membership management software built especially for nonprofits of all sizes. You can even manage your website through their service.
You can enjoy unlimited records for up to 2 users with Sumac's free plan. Sumac's donation web pages and built-in email marketing tools integrate with your accounting software.
Pros
Provide great customer support throughout the process.
It covers a broad range of functions including donations, memberships, sales, and events.
Cons
The receipt system is not practical and consumes more time.
Throws errors at times while merging mail to Microsoft word documents.
Online functionalities of some add-on are very basic.
Wild Apricot is web-based software to help manage membership, events, and other activities. As it runs through a web browser, you don't need to install anything on your computer. Wild Apricot focuses on small organizations and too, they have both free and paid options.
Pros
Excellent database and event management tools.
Good website structure.
Cons
The blogging platform was not up to date and difficult to organize content by categories, or to moderate comments.
Lacks many automatic features so you have to do a lot of work manually.
No automatic alert for authorized donations.
Admidio is a basic open-source management software that focuses similarly on general management. Although in basic structure, the features of Admidio range from membership list creation to integration with online postings and advertising.

Admidio does not include payment processing and automatic renewals. so. to supplement these functions, you need to consider additional software.
Pros
Protects member data from unauthorized persons
Different plug-ins are available to extend a certain range.
Cons
It doesn't work well for groups of more than 200.
Poor payment processing.
Doesn't have an app, therefore not easy to use on mobile.
Tendenci is a membership management software that offers event management, online fundraising, content management, and more. It is fitting for nonprofits of all sizes, educational institutions, healthcare, and community foundations.

It also captures donor contact information, website engagement data and uses it to personalize donor communications.

Pros
Better functionality at less cost when compared to other related software.
You can contact the support team via webinars and community forums.
Cons
Limited support as it takes a long time to resolve a problem.
Software is not automatic therefore you have to email everything manually.
To sum up, there are a lot of platforms on the Internet that offers you membership management. However, most of them do not provide for all your needs. Raklet, on the other hand, is customizable software for all your needs.
Give us a call today and learn how you can grow your business.
If you'd like to learn more about membership management, check out these articles below: