Are you looking for the best beach club membership software that is user friendly and affordable? For all beach clubs, creating a quick and hassle-free check-in process as well as managing memberships is challenging. Our beach club membership software creates a positive impact on your community. Focus on adding value to your member experience with Raklet's beach club membership software.
UN-PORT's need for the right member management software for their beach club
UN-PORT is a port, beach club, and is a private facility. This club is open to all members of the UN family. Therefore, they needed a lot of modules to manage their members effectively. Here are a few of the challenges they were looking to overcome:
From member management to membership renewal; all the modules integrated into a single platform.
Group members under various membership tiers.
Multi- subscription plans for different members of the community
Digital membership cards for their members as well as their extended family members.
Auto-renewal for increased membership renewal rate.
Above all, a custom member application page with a background image that reflected their brand.
Best beach club membership platform that helps reduce operational cost and increase member retention rate
Raklet's beach club membership management software for the UN-PORT helped build great member relationships at an affordable cost. Our user-friendly platform is an intuitive software that helps you spend time growing your club. Above all, automate your regular administrative tasks. Save time as well as money with awesome built-in features needed to manage your members.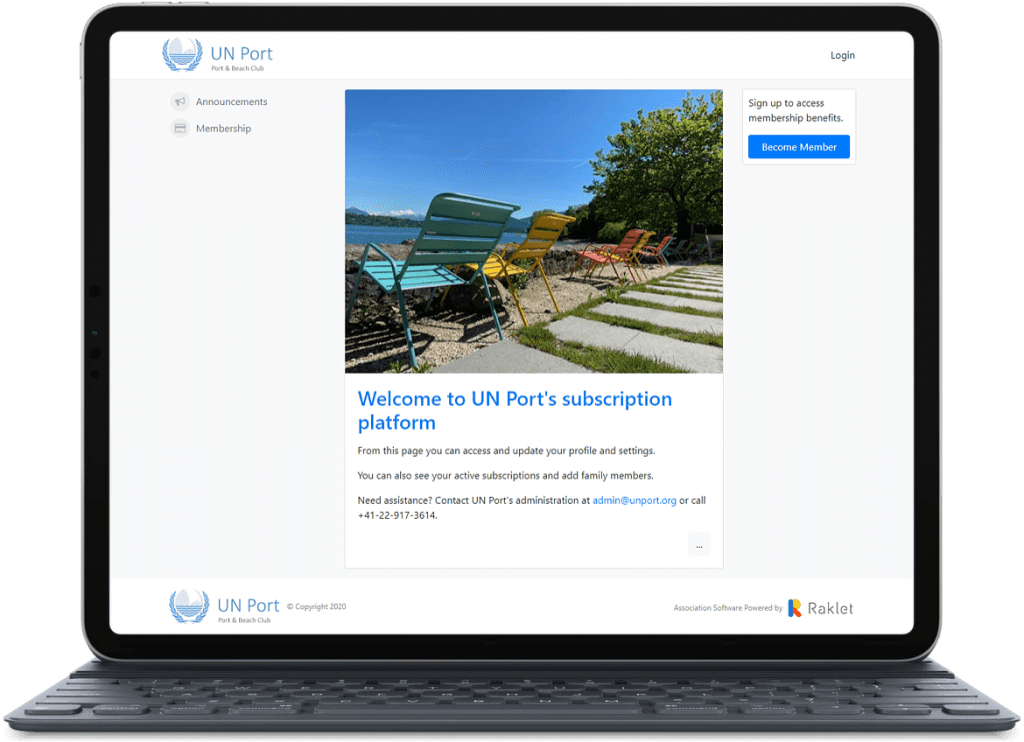 Sell membership plans for members and their extended family
With our software, UN-PORT is able to sell hundreds of membership plans for its members which includes their spouse, children, and extended family. Collect different membership fees for different members. Accept online membership application forms. Collect, manage, as well as access all member data from a single platform.
Automate membership renewal with targeted emails as well as text messages. This has enabled the members of UN-PORT to schedule their next subscription payment with ease. Accept online payments over a secure and safe platform. Increase your renewal rate without difficulty.
Customize and publish digital membership cards
Customize your member's digital membership cards. These are used for verification purposes before entering the beach club. Change the text fields, color as well as the logo to create branding across each member card. With a QR field for authorization, the digital member cards are published with a few seconds for an unlimited number of members.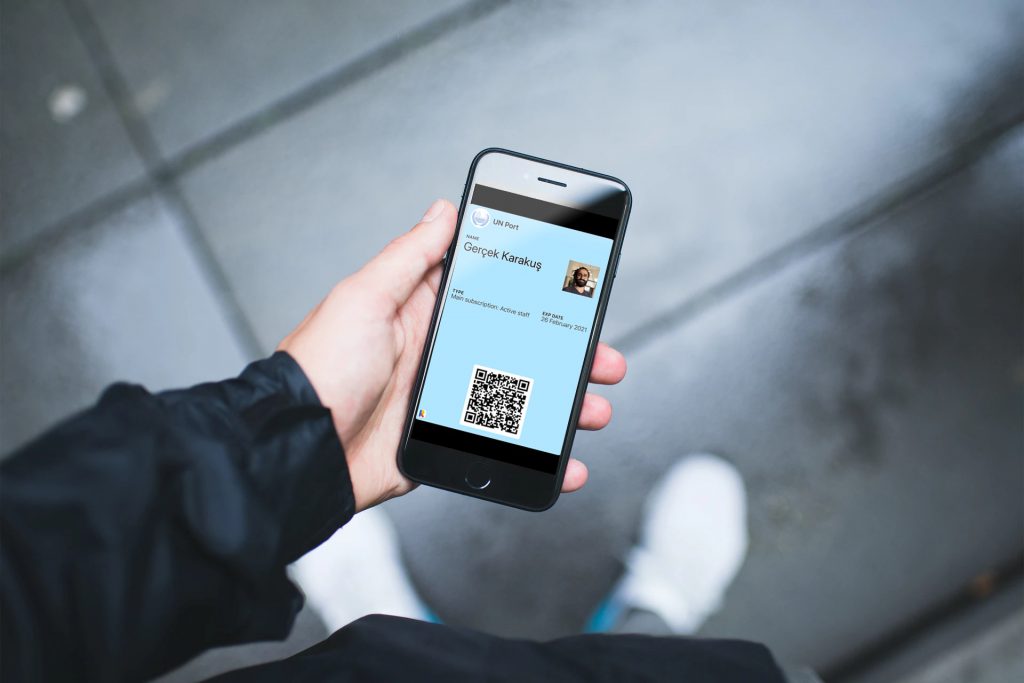 Our software also offers wallet integrations. Store your digital member cards in the Apple Wallet or the Raklet app for easy access. Besides, members can access the various perks of membership with digital membership cards.
Group members under various membership plans
It is easy to group members under various membership plans. Our beach club software offers custom fields to help you group your membership. Similarly, share membership confirmation status images via emails to your members directly. Save time. Your members do not have to sign into their member portals or download the Raklet app to see their membership status.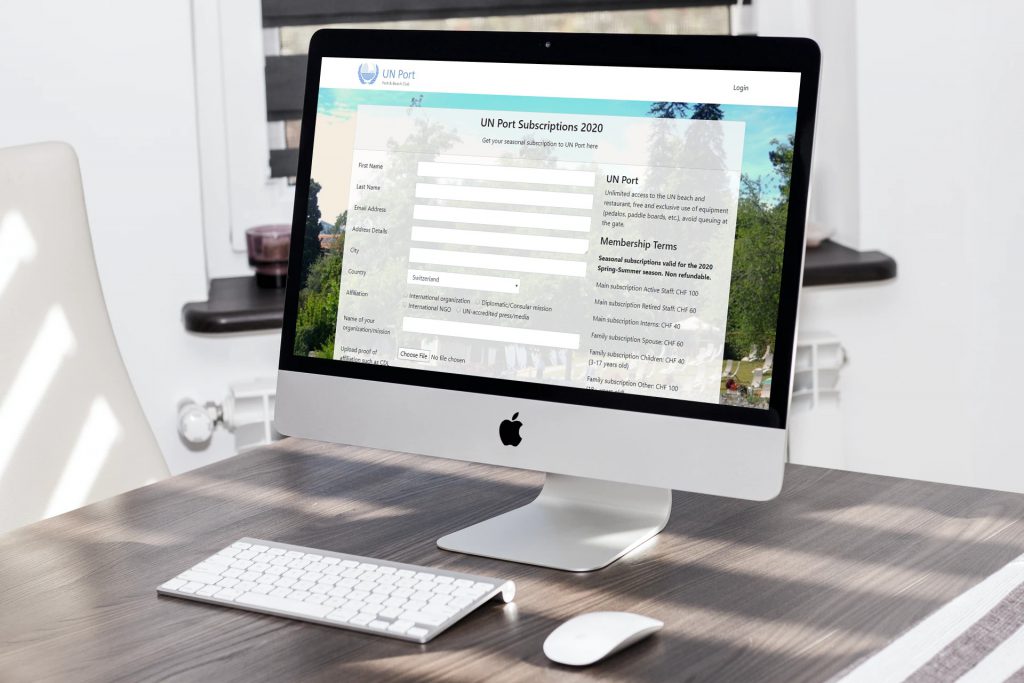 Mobile membership application for the iOS/ Android platforms
Members as well as admins can access our membership platform with our mobile membership applications. Our mobile membership applications are now available on both the iOS/ Android platforms. Admins are easily able to approve membership on the go. Besides, members are always updated about the club and its activities.
Your beach club membership management partner for efficient member management
With remarkable tools for membership management, Raklet's beach club membership is a one-stop solution. Manage your members effectively. Above all, our software provides the right information that enables you to make informed decisions.
Do you want to streamline your club's member processes as well as create a positive member engagement? Schedule a demo to know more information. Launch your free platform now to get started.
If you'd like to read more about club management, check out these articles below: