No-code platforms reduce the time it takes for your solution to reach the market, making workflow automation quick and simple. Although there are many no-code tools available, not all of them are practical. Therefore, you must ensure you are investing in the appropriate technology when choosing the best no-code platforms. Asking critical questions about the no-code platform you're considering is the first step in the evaluation process. This article will assist you in choosing the best no-code development platform for your company by outlining the whats, hows, and whys of such a platform.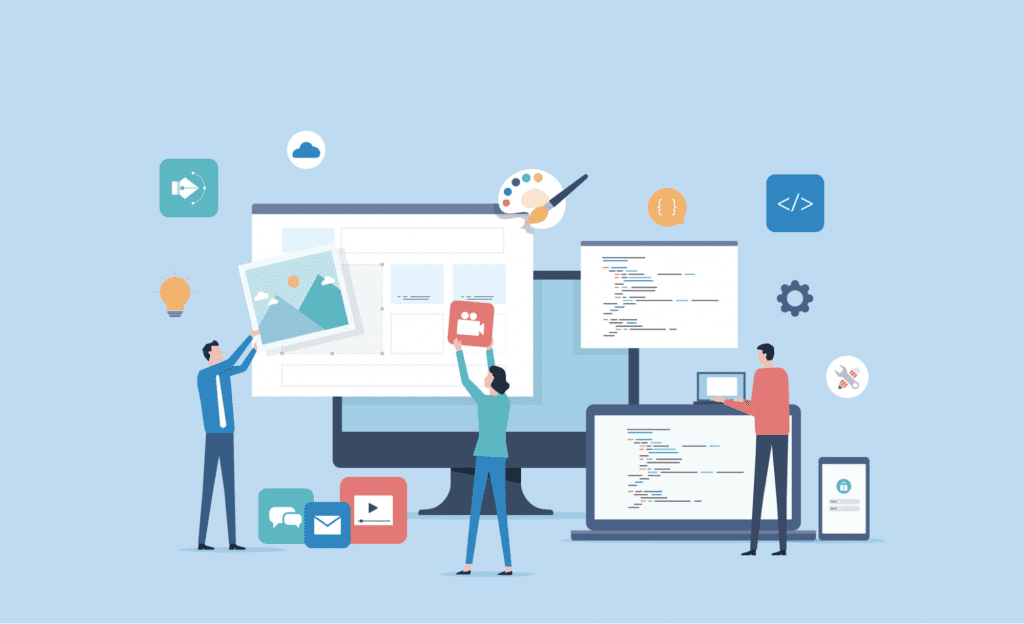 What is a No-Code Platform?
Self-service apps can be created using no-code platforms without having any programming experience. A no-code platform enables those with domain expertise to swiftly construct effective digital apps on their own.
In terms of functionality, no-code designs the application's logic using building blocks and forms. This approach, or form-driven graphical development environment, is especially well-suited to those who appreciate the visual representation of logic but lack programming abilities or even those who do.
In a nutshell, no-code generates visuals for business operations and application flows. Domain specialists may offer self-service apps that can be utilized either as a stand-alone solution or linked with the current systems by depending on logical decision trees that can be changed, edited, reused, and updated.
Benefits of No-Code Platforms
What benefits do no-code platforms have for businesses? A few examples include time savings, cost savings, and an all-in-one approach.
Focus more on your platform with no-code:
You can spend more time getting to know your customers and creating engaging content if you choose a no-code building platform. Or, to put it another way, focus on the core of the application. No-code architecture tools abstract away a lot of the complexity involved in building the front-end user experience by providing rich models to use and customize. The time you save by not having to start from scratch with UI/UX will enable you to spend more time with your clients and give them a better app experience.
Significantly reduce the cost of development:
The high cost of using traditional and DevOps methods to create custom software is not surprising. You'll need to hire valuable technical skills further up the stack. To create your project, you might need to hire front-end and back-end developers, finance specialists, security consultants, software and cloud professionals, and others. For no-code application development, the details of front-end and back-end development are abstracted. A single front-end or back-end developer may construct the entire stack. They won't have to write any of the code from scratch, and they'll advance more quickly. When creating a network, you don't have to consider supporting systems like cases, databases, or security.
Create on your terms:
You have the freedom to start constructing right away with the entire freedom to change on the go and totally reroute when necessary thanks to no-code platforms and schema-free databases.
You are free to store your data in a schema-free database without engaging with the preexisting structure. Data that would need a lot more work to bring together in a relational database may now be quickly grouped together by users. Simply put, you won't have to spend many hours debating the organization of your papers ever again thanks to no-code.
Best No-Code Platforms in 2023
Now that we know what a no-code platform is and what advantages it will offer, let's check out 8 of this year's best platforms together.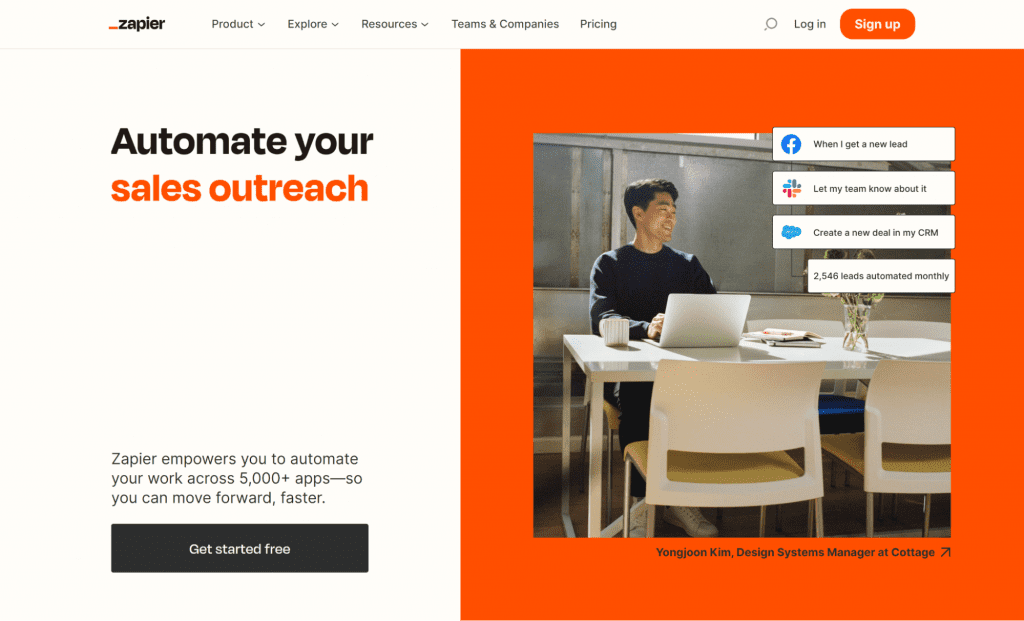 With Zapier, you can define an automated process known as a Zap, which allows you to create a lead generation process that would automatically start a series of no-code workflows that would send emails, messages, and update databases and web apps in a matter of seconds. It basically helps you get rid of the need for that annoying and repetitive Ctrl + C and Ctrl + V commands, the huge number of "To whom it may concern" emails, or the hours spent doing data entry manually. You can check Zapier's help page to learn more about key concepts, tasks, and how to create Zaps!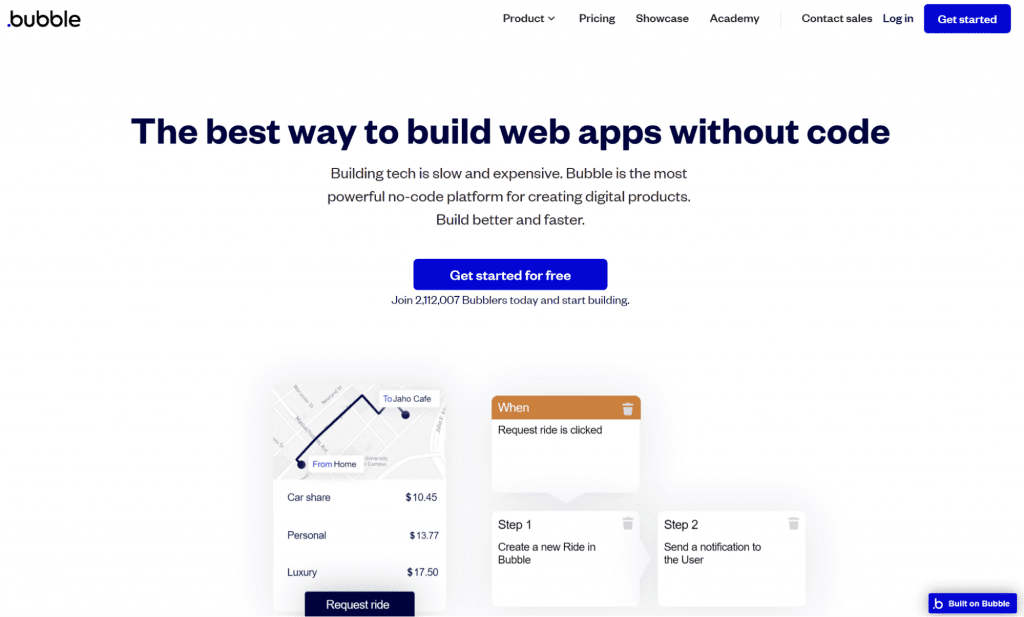 With the help of the web platform Bubble, users may create applications without writing any code. Bubble enables users to build web applications, mobile applications, and even online shops. Users can drag and drop elements into a canvas to create visual representations of their applications as well as interact with them thanks to the platform's features that blur the lines between programming languages. Check out Bubble Academy to get started with tutorials and learn some tips!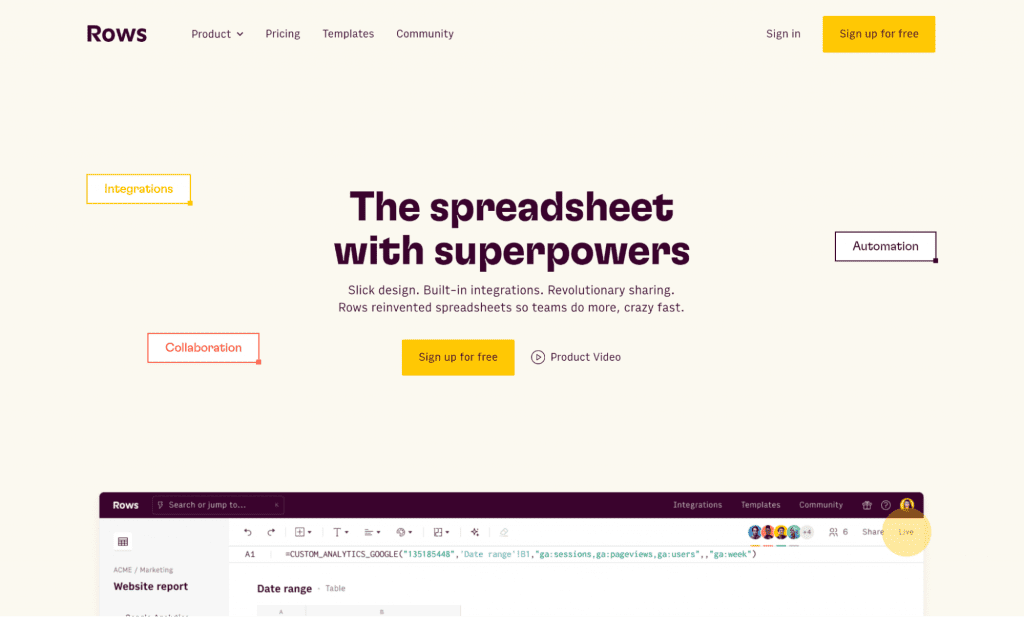 Rows is the type of platform that benefits from the low-code trend. It presents a way for people who are already familiar with the tools found in spreadsheets—something like Excel has hundreds of functions—to rely on those well-known functions to launch integrations with other apps, and then to use a spreadsheet made in Rows to both analyze and update data from other apps. You can check out their templates and find out which one among the tons of them suits you the best!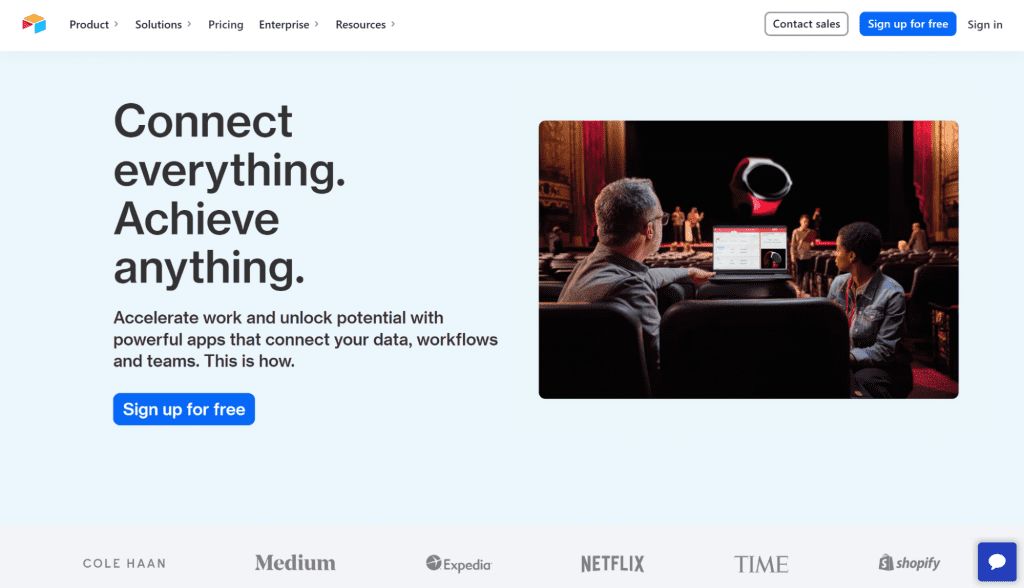 Airtable is a low-code platform for application development. It enables teams to create workflows that update their organizational procedures and may be adjusted to fit the technical proficiency of any end user. Because of its no-code characteristics, nontechnical people can use relational databases to streamline procedures. More technically competent users can create their own sophisticated formulas and automations with Airtable. Want to learn more? Check out Airtable Guides for a fast-paced start!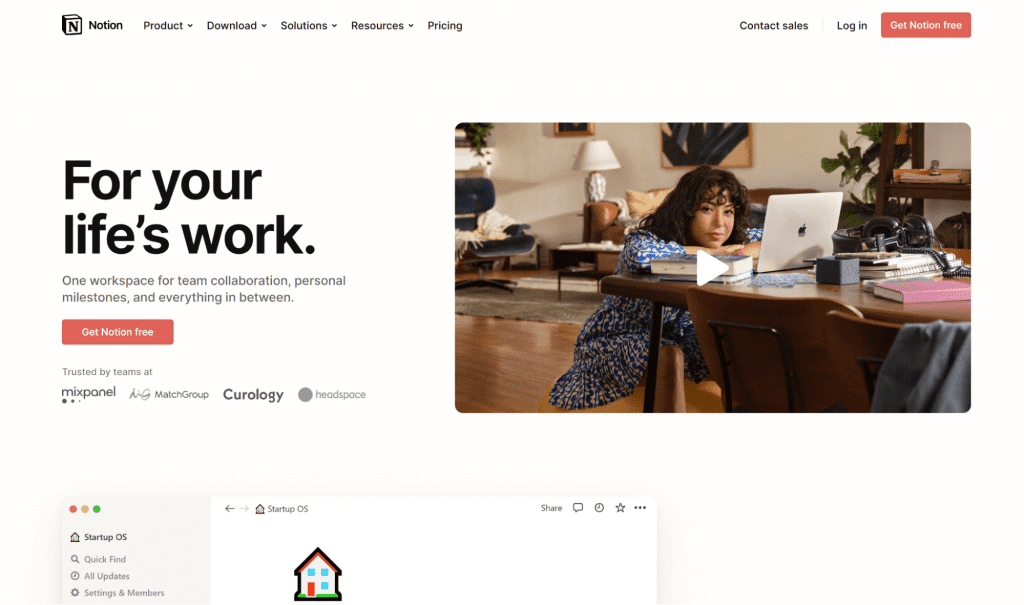 Notion's headquarters are in San Francisco. It is one of the powerful no-code platforms designed to combine a large portion of your workflow, which requires opening multiple workspaces in various programs, into a single workspace. Notion produces building components that are inspired by LEGO that you can use to personalize your office. It gives you a platform where your imagination can be expressed, enabling you to address your problems as you see fit. Interested? Visit Notion's comprehensive guides and tutorials page to learn more about creating no-code workflows!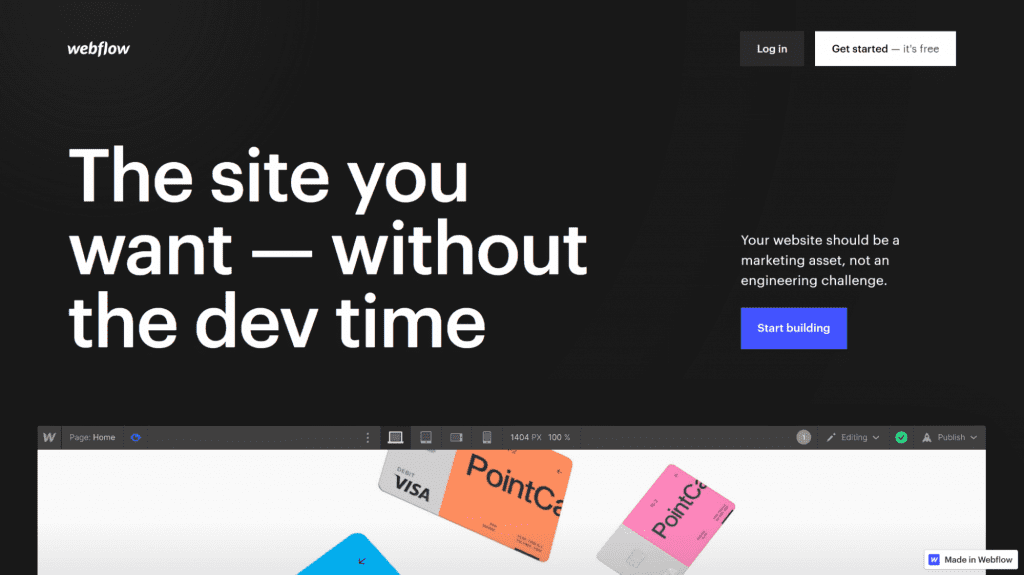 In the no-code environment, Webflow was first launched back in 2013. It has evolved through time, and designers would concur that it is remarkably efficient at bridging the gap between conceptualizing prototypes and effortlessly bringing them to life. Due to its flexibility, Webflow is highly helpful in overcoming various problems that frequently result in project bottlenecks. What's even better is that Webflow offers free web design courses for different levels! Check out Webflow University and start learning.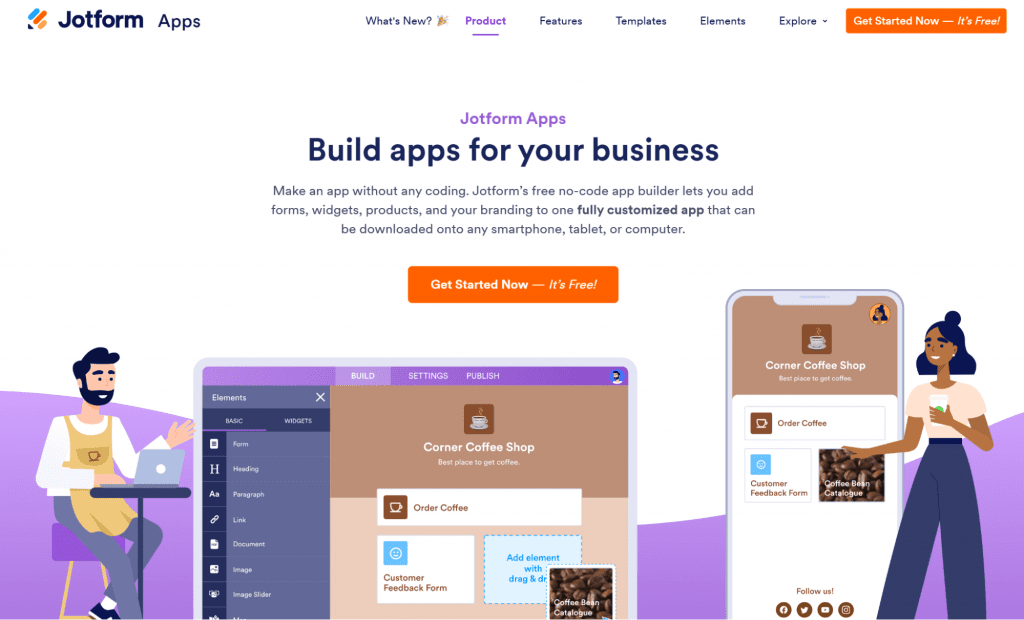 JotForm Apps, introduced by JotForm, enables you to create interactive internal or external apps for your forms. Cross-platform programs that can collect data on nearly anything are now possible to create. You can build and host apps with JotForm's no-code app builder using templates or from scratch. You can include interactive elements like buttons, cover images, dropdown menus, and more. Want to learn more about no-code? Start reading the e-book: A Brief Introduction to No-Code, available on JotForm Apps!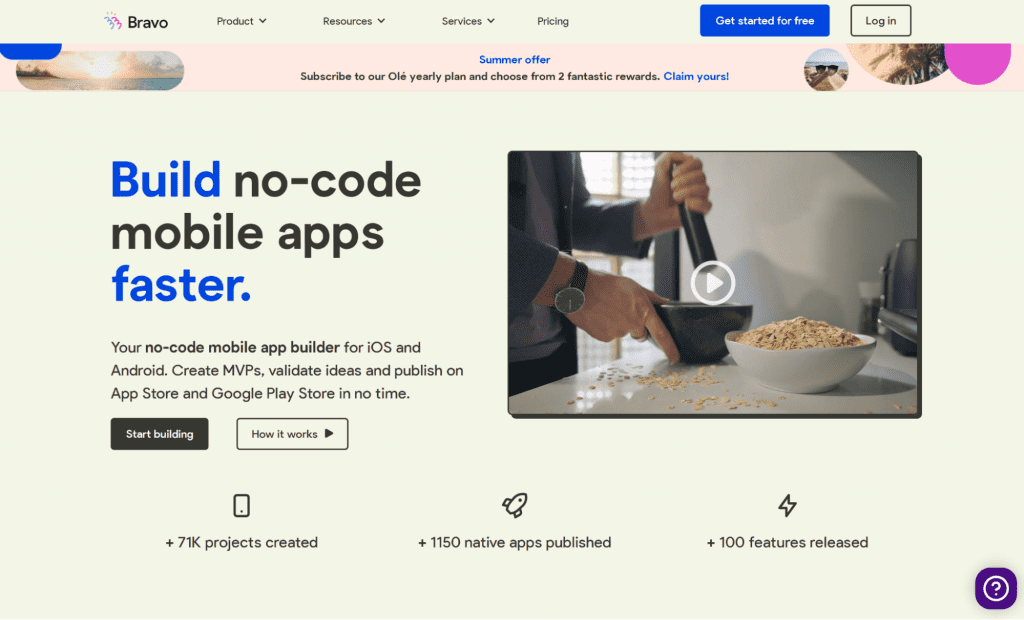 Bravo Studio helps enterprises build no-code apps for iOS and Android. It is the only app development tool that lets users create native apps from Figma or Adobe XD files. Complete design freedom without dragging and dropping. Bravo gives you the ability to connect practically any external data source using a REST API, whether it be a custom or third-party backend. You can preview your app using the Bravo Vision app and share it for others to use. On an Android device, you can directly install the APK file or use Apple's TestFlight. Want to learn more about Bravo Studio? Check out Bravo Academy!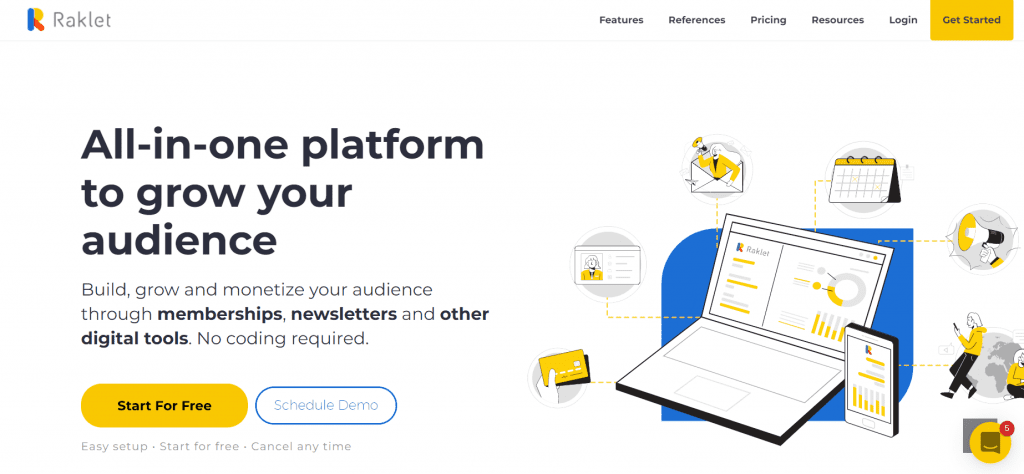 Raklet is a completely code-free all-in-one membership management solution for organizations and events. Utilizing Raklet's drag-and-drop features is simple. Despite the fact that you have no prior coding skills, it will nevertheless allow you to improve your business. But, Raklet is there to make it happen even if it might seem too wonderful to be true! You can quickly get there thanks to Raklet's numerous capabilities and its ability to integrate with more than 3000 apps!
We take great pride in offering the greatest no-code platform on the market. At all times, we care most about making you happy. Please contact our Customer Support Team if you have any questions or concerns. We value your input and will utilize it to make our no-code platform software even simpler for you to use. Feel free to contact them at any time; they will do their best to suit your demands. Visit this page to schedule a demo.
We provide a no-code, user-friendly platform and a forever-free subscription for up to 50 users. You can view our transparent price page here. Our premium plans also provide free trials! 
Read some of our other related blog articles: