Classmates get to reconnect and catch up during a class reunion, often more than a couple of years later.
A class reunion encourages the revival of numerous friendships and the formation of enduring relationships in addition to reflective thinking about the past.
But during your reunion, you should also make new memories rather than only recall old ones from when you were in school.
If you would like to learn more about what kind of class reunion activities you can organize, keep reading!
What Is the Purpose of Class Reunion?
A class reunion are typically conducted five years after graduation, although there is a great deal of variety in how they are planned and what they entail.
A party, which may be hosted on school property, at a park, a restaurant, a nightclub, an event venue, or even in a person's house, is typically the focal point of a high school reunion celebration.
This meeting could consist of a formal dinner or be more of a drinks and dance affair. Additional class reunion events, such as a golf outing or brunch gathering, may be scheduled for the same weekend.
Class reunions give your graduating class and former classmates the chance to reconnect, celebrate how far you've all come, and consider how much wiser you are now than when you were wandering the corridors of the school.
After a challenging academic year, attending a high school class reunion might offer some closure. A high school reunion is an opportunity for former classmates from all social groups to reunite as adults and should be open to everyone in the graduating class. A class reunion might be an opportunity for you to make apologies or assist you in letting go of some of your previous wounds if you experienced exclusion in school or still feel bad about how you handled a fellow classmate.
Reunions can serve the goal of remembering departed classmates. As the class ages, this assumes increasing importance. A graduating class's former members might no longer be present at the time of the high school reunion.
The Importance of CLASS Reunion: Class, Family, and Friends
Reunions can broaden your horizons. As we become older, we often gain knowledge and maturity. We may be able to better understand who we are now and how we got here by running across former classmates and remembering both the positive and the terrible recollections from the past.
High School CLASS Reunion
Especially high school reunions may be enjoyable. Specifically, to think back on the individuals we know as well as the shared past of things like music and historical events. In reality, the two main reasons individuals go to their high school reunions are to rekindle old connections and relive the excitement and sentiments they experienced in high school.
Family Reunion
Another sort of reunion that may be beneficial emotionally and developmentally is a family reunion. They show how wide one's circle of kin is by bringing together relatives who have never met. After the reunion time, it promotes contact among extended family members.
Friend Reunion
Friend reunions often bring up memories and problems from the past. These friends could remember things that happened to us and recollections of us, our family, and other individuals we knew. Comparing a reunion with friends to a high school or family reunion is not appropriate.
Friends who have known us for a long time and have an altogether different perspective than our former classmates or family are included in this reunion.
Long-time friends' perspectives can be quite instructive. It could show details about ourselves and how we've evolved and comparable details about our pals.
Knowing this and talking about it helps promote closer relationships and mutual respect.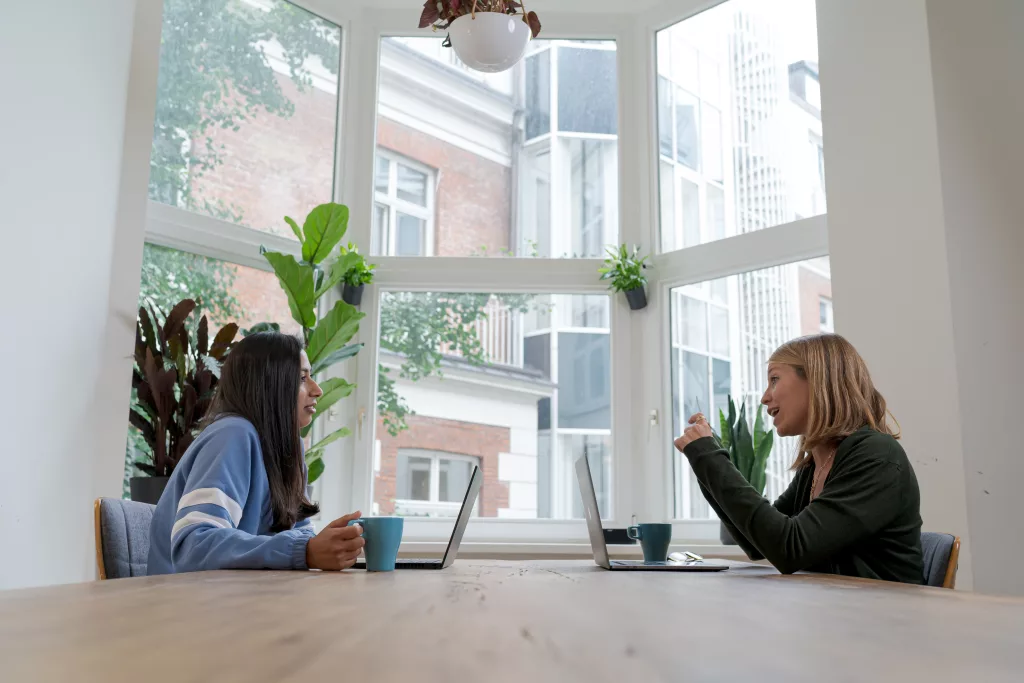 How to plan YOUR class reunion in 5 steps
Every class needs to volunteer to help organize their reunion. It can be challenging at times to manage to get so many people together.
It doesn't have to be difficult if you maintain the organization effectively. Following the steps below will make planning your class reunions much easier.
Create an organization committee:
Build a team of people who can help you. The people in this team may have graduated in the same term as you and may consist of social people of the term. It is typically a good idea to give each committee member a distinct responsibility, and the committee as a whole may assist in making judgments because many individuals will have different thoughts and ideas.
Find and contact former classmates FOR ALL CLASS REUNIONS:
To ensure that you don't miss anyone, you should contact your former school for a list of seniors who graduated in the same academic year.
Next, start looking for these people online or in a phone book. Maintain a list of individuals you haven't yet located. In order to share updates as they come in, it's a good idea to create a Facebook group for your reunion.
Evaluate and make plans for activities:
After gathering the organizing team and preparing the guest list, you need to plan the activities.
At this stage, take care to gather the ideas of other people in the team. Besides the classical activities, you can create a theme according to the time you graduated. So what kinds of activities can you organize? Keep on reading to find out!
Sell tickets TO YOUR CLASS REUNION:
As soon as you have planned activities, start selling tickets. Using an online ticket provider like Raklet or a particular event management software, or keeping track of RSVPs and ticket sales independently, depends on your class size.
Since it will be difficult for you to deliver the invitations and tickets to all participants by hand, progressing with online ticketing will be very practical.
Promote your class reunion:
People need the incentive to take time out of their busy schedules to attend a class reunion. This may be accomplished by using digital marketing tools to promote the event.
You can set up a website to reach more people. This site may have a section with old photos and a homepage where you can share the class reunion details. Inquiring frequently on Facebook about the participants' preferences for various foods, beverages, and activities is also a fantastic idea.
6 Fantastic Class Reunion Ideas
Your work will become much easier when you follow the steps we have explained above. Perhaps the most tiring one of these steps is choosing a theme and activities.
Here are 6 great class reunion activities we recommend for you:
Photo Slideshow:
It might be difficult to recall every detail of your high school years, so help everyone remember by showing them a fantastic photo slideshow! Create a slideshow digitally, and have it projected onto one of the walls at the class reunion celebration.
This is one of those class reunion suggestions that is certain to generate a lot of laughter and perhaps even a few gasps. Don't forget to send scanned images of your attendees' most treasured school photo memories, including those who are unable to attend but would like to.
Melody Match Game:
The first participant to correctly guess the song's title and the artist receives a free drink coupon or a souvenir that will serve as a reminder of this reunion. Make sure the music is from the same era as when you graduated. This task can be completed alone or in groups.
Quick Meeting:
Have everyone who wishes to participate line up in two lines, one facing each other and the other across from a stranger. After three to five minutes of conversation between each couple, ring a bell to signal the end of the conversation and for everyone to move on to the next individual. A big class can use this to get to know recent grads who they might not remember from their school years.
Dance Party With a DJ:
Don't forget to find a good DJ while organizing the party. It will be very easy to prepare a playlist of the songs of your graduation year. It will be very enjoyable to dance to these songs! Get your class reunion planning committee to start dancing first because people will be shy at first. Encourage everyone to participate by demonstrating some of the dances that were popular back in your day.
Bingo:
Ideas for a class reunion might occasionally be over the top for those who just want to speak and catch up with old pals. Keep the party games informal and low-key in these situations by choosing alternatives like class bingo. Fill the bingo board with interesting information about the many graduates in your class.
After Party:
Just because the official celebration has concluded doesn't mean that your class reunion plans have to come to an end. It's now time to start the after-party! Go to a nearby bar with your schoolmates. At this party, you can still play old songs and have fun to the fullest!
Plan your class reunion with a great event management platform: Raklet!

The comprehensive and adaptable event management platform Raklet is perfect for your requirements. Successful events may be planned, set up, and managed from a single, user-friendly platform. Manage all of your events and associated data in one location. Sell tickets and collect the fees and contributions associated with them. Your members have no trouble viewing future events on your Raklet platform. Automate the majority of the administrative chores you perform to plan events to save time and effort. Access and export all member data from a single platform. Send members tailored emails and SMS to keep them informed. Additionally, you may utilize our membership app to update them on your company.
You can see all the features and transparent pricing information on our page.
Also, you can schedule a demo to know us better!
If you like this article, you can read more on our blog: