Have you realized that fewer and fewer people have been handing out their cards to you? That is because, nowadays, electronic business cards are rapidly replacing physical ones. This change seems pretty obvious considering the technological age we live in; it eases business growth and improves engagement within your organization. Read this article to explore what electronic business cards are, how they can benefit your organization and 4 ways to create your own electronic business cards.
What is an Electronic Business Card?
Electronic business cards, also called digital or virtual business cards, are digitized versions of physical ones. They are used by various organizations, including corporations, freelancers, and more. The information and design of electronic business cards are customizable to your brand and needs. You can share the digital cards via a URL, a QR code, or by embedding them on your website.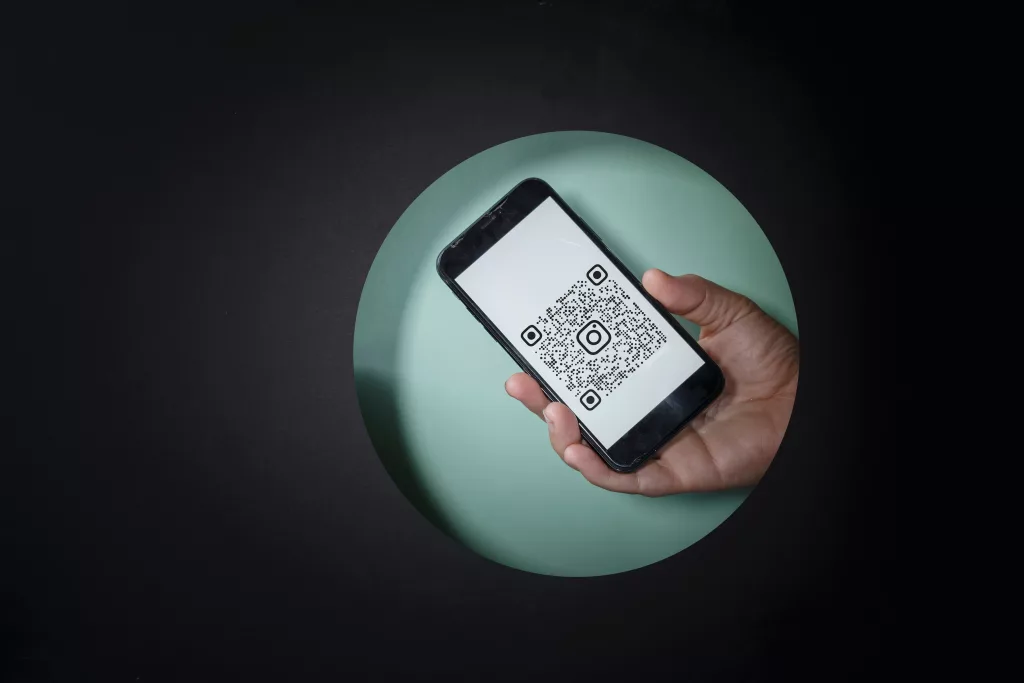 What to Include in an Electronic Business Card:
Most electronic business cards showcase the most basic and vital information about someone's employment status.
The common features that almost all effective business cards include are:
A customizable color scheme & visual editor
Name & surname
Business logo & name
Photo
Contact information
A built-in scannable QR code
Some prefer to have very simple cards with only the logo, name, and photo on them. Meanwhile, others choose to include more complex and custom information specific to their brand and organization. You can pick and choose to customize these fields, as well as add new ones — it's completely up to you and your needs.
Why You Should Use an Electronic Business Card?
Here are 3 of the most vital reasons why you should use an electronic card for your business or organization:
1- They're convenient:
One of the biggest benefits of using an electronic business card is that it's extremely convenient and easy to use. Instead of having to carry around paper cards in your wallet, you can add your digital card to your mobile device with a few taps (usually through a branded mobile app provided by the software). In addition, electronic business cards can usually be added to your wallet app of choice. This way, your card will be accessible to you whenever and wherever, and easy to share with all contacts. The built-in QR or barcode also eases the convenience of electronic business cards.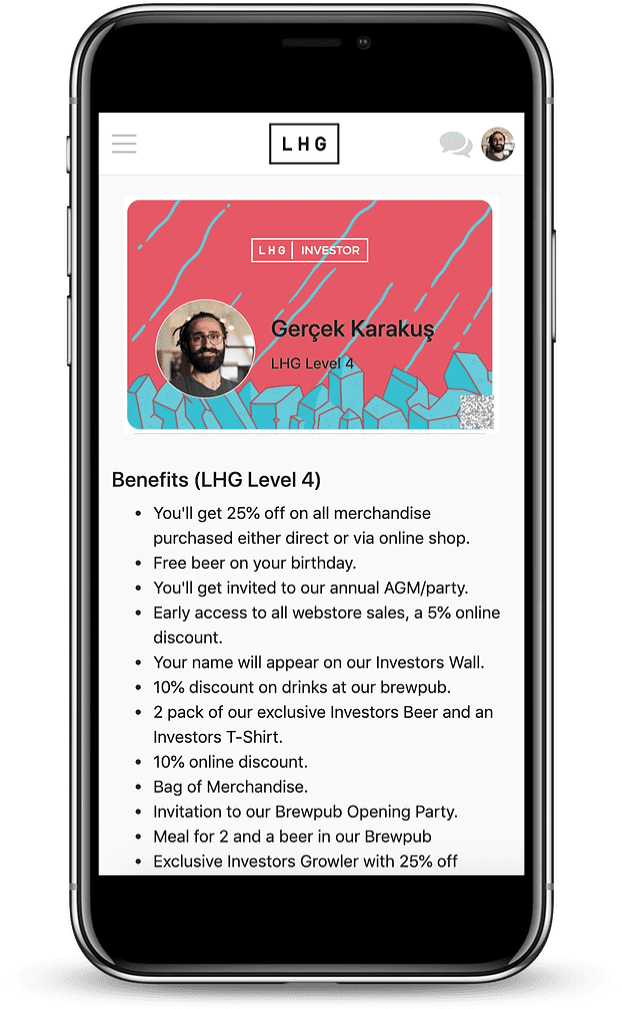 2- They're eco-friendly:
Sustainability is another reason why you should choose electronic business cards. With regular ones, you need to print new paper cards every time info needs to be updated. By switching to digital cards, you can completely eliminate this excessive paper and plastic waste and update the information whenever you need it without printing new cards. This can be a huge step towards being more eco-friendly in your business with digital cards.
If you want to learn about the sustainability of digital cards in detail, check out one of our other blog articles: Using a Digital Membership Card: An Eco-Friendly Solution. 
3- They're cheap:
Another benefit of electronic business cards, in addition to their eco-friendliness, is that they save you money. It is expensive to have traditional business cards printed professionally, and the design can be costly as well. Moreover, if you're a business with employees that aren't local, you will have to spend money for the distribution of physical cards, which can be quite costly.
Since digital cards are accessible from any device, the printing and distribution expenses will not be an issue. All you need to do is create the cards virtually, and share them electronically. 
How to Create an Electronic Business Card:
Now that you know what electronic business cards are and why they're so useful, it's time to start looking into how to make one for your organization! There are tons of different methods available for you to create digital business cards. We've included 4 of the most preferred ways below, so you can start using them as soon as possible.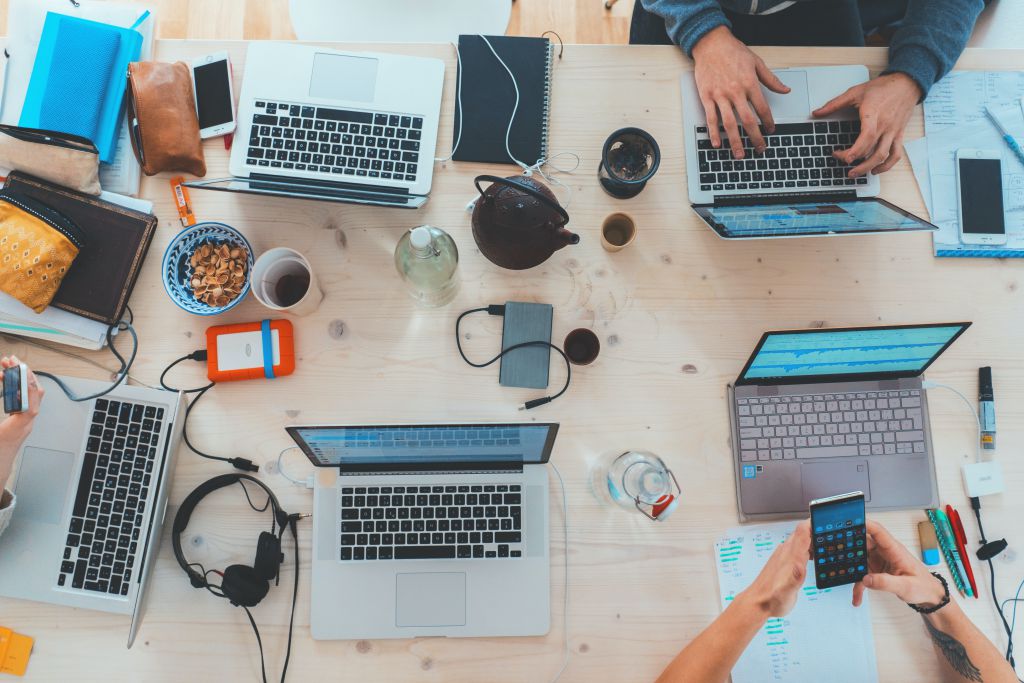 1. Graphic design apps
One method to create electronic business cards is to use apps or websites specifically designed to help your graphic design process. These include options like Canva, Adobe Photoshop, and GIMP with readily available templates. However, you will need to create each card manually for your employees.
2. Online templates
When you search for digital cards online, you will find many digital card templates that you can customize, fill, and use for your business. These templates are usually used within specific digital card software or filled out through graphic design applications/software. Organization managers can fill out the member information, or send out the template for members to fill it themselves. Furthermore, they might be a great inspiration to get you started if you don't want to learn how to make them from scratch. Nevertheless, online templates require time and effort to fill, download, and share individually.
3. Digital card software
Some software options enable you to create and share digital cards. They usually have features such as different customizations, adding custom information, and adding other employees' cards to your directory. These lessen your manual labor in creating the cards. If all you need is to create cards, platforms like HiHello, Switchit, and Blinq might be good options to consider. Again, remember that you will usually pay a monthly fee to use these effectively, yet their usage will probably be limited to just digital cards.
4. Contact management software
Our final suggestion is to use a comprehensive contact management system where you can also create digital cards for yourself and your employees, like Raklet. Using this type of software will allow you to manage your members, have a designated cloud-based community platform, create online and in-person events, collect membership applications and fees, and much more. Running all of your membership processes from one place will be the most efficient and convenient option.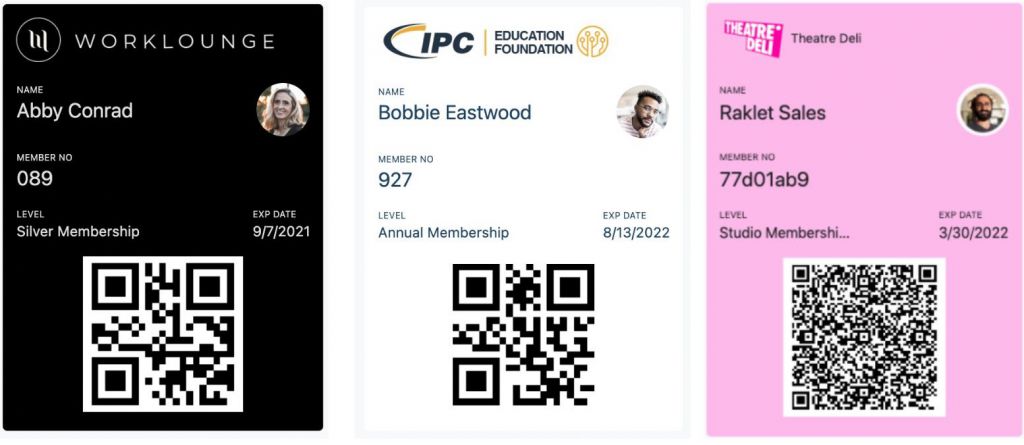 In the examples above, you can see different types of cards used by our customers such as Left Handed Giant. You can easily customize and personalize electronic business cards to include your logo, brand colors, and relevant contact information. They also used built-in QR codes for easy access & event check-ins. 
With Raklet, you can create custom application forms, and automatically transfer the information you collect into electronic business cards. Streamlining and automating manual tasks will ease your organization's work through our electronic business cards and robust contacts database. 
Schedule a demo with us to learn more about Raklet, and how it can help your business thrive. 
If you would like to learn more about electronic cards, check out other related articles from our blog: