CRM systems and CRM software can help you enhance sales by streamlining communications with new and current customers. Online CRM software can assist you in integrating revenue tracking, sales, and email into a unified system. Consider using a spreadsheet template if you don't require extensive integration and are only searching for a simple solution to track leads. Let's review what a CRM is in more detail, and discover how to create an Excel template for it.
What is a CRM?
Customer relationship management (CRM) is a process that allows you to manage all of your company's relationships and interactions with current and prospective customers. The idea is straightforward: improve business ties to develop your company. A CRM system assists businesses in staying connected to customers, streamlining procedures, and increasing profitability.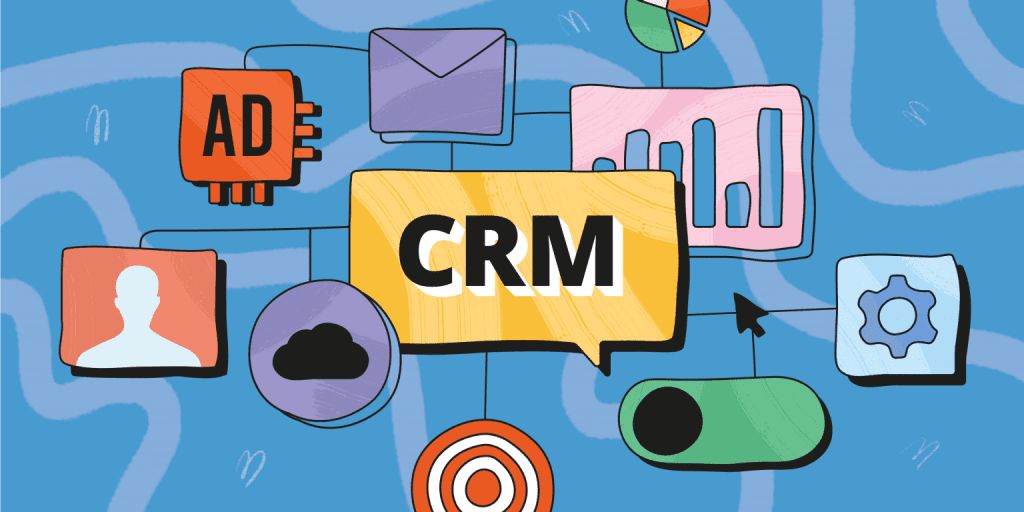 When people talk about CRM, people usually mean a CRM system, which is a tool that assists with contact management, sales management, agent productivity, and other tasks. CRM technologies may now manage customer connections throughout the customer lifecycle, including marketing, sales, digital commerce, and customer service interactions.
A CRM solution enables you to focus on your organization's relationships with individual people. CRM systems help you communicate with your partners throughout the lifecycle of the relationship, including finding new customers, winning their business, and providing support and additional services.
Excel vs CRM
Do you need a separate CRM system or platform to manage your members, or would using a simple Excel spreadsheet suffice? Excel may initially effectively manage your interactions with clients, prospects, and partners. However, when your company grows, you will realize that Excel will no longer work for you. This is why you will require a more scalable tool: a dedicated CRM database. Here's a quick review of Excel and CRM that'll help you decide what works best for your organization.
Pros and Cons of Excel
Excel is most likely one of the most commonly used tools. Almost all businesses value Excel because it helps them centralize all of their critical data, such as contacts, sales, and deliveries. Excel is so popular because it provides concrete benefits:
Simple to use
A broad spectrum of individuals can perform basic functions.
The information is contained in a single file.
You can create a membership database.
Since Office licenses are frequently already installed, there are no additional costs.
Excel does not allow you to work on many projects simultaneously. This is not the case with Google Sheets; however, its capabilities are minimal. Excel does not allow you to track the progression of contact as well. What can you do if an Excel file has been edited and an error has occurred to retrieve the file history? It's challenging since Excel doesn't handle monitoring changes properly.
Advantages of CRM Software
Excel cannot compare some of the advantages of a decent CRM program since they simply do not exist in Excel. As a result, you'll discover these valuable features below.
Messaging and Integration with IS
Your information system's heart is the CRM solution. Then, to get a 360-degree view of your organization, you need a sufficiently open CRM that connects smoothly with other bricks, e.g., business applications, communications, ERP, etc.
Management of Projects
Shared calendars, task progress, resource management… CRM thrives in this area and boosts the productivity of your workforce.
Marketing Campaign Management and Monitoring
CRM enables your marketing department to target your database based on specific criteria in order to send customized email or SMS campaigns.
Flowcharts and Rule Engines
CRM, which is far more powerful than Excel, enables the automation of specific processes, allowing your staff to focus on the business with the highest added value. Thus, "a level 2 client complaint," for example, is automatically routed to the expert service.
Free CRM Excel Template Sources
If you decide that an Excel spreadsheet is the best option for you, have a look at some of these free CRM Excel Template sources that you can use for your customer relationship management purposes:
Vertex42
A critical feature of any CRM system is the ability to log client conversations, plan follow-up contacts, update lead status, and, after getting a customer, schedule future communication that will assist you in keeping them as a customer. Sales tracking is also an essential aspect of CRM. The CRM template is an excellent place to start for those searching for a spreadsheet-based CRM system. It is intended to be easily customizable. Vertex42 prepared a collection of CRM database tables to allow for the sorting, filtering, and presentation of vital customer information.
Smartsheet
Smartsheet is a platform that can expand from a single project to end-to-end work management, linking businesses on a no-code, cloud-based platform where anybody can design the solution they need — with the control and protection IT demands. This cloud-based platform enables sales teams to successfully manage pipelines by combining efforts into a single spot, surfacing open and at-risk opportunities, and providing real-time information to improve forecasting from the link.
Alternative: CRM Platform
Raklet is an easy-to-use and intuitive online membership program. It includes a free CRM, automatic messaging, and payment processing. Raklet can tailor it to the requirements of any membership group. With our customizable individual membership profiles, you may create personalized membership profiles and collect all the information you need. Also, our free CRM feature will allow your contacts to update their information whenever and however they see fit.
Check out other articles about CRM from our blog: