Event coupons are now available on Raklet. Create coupon codes to attract people.
Using online promo codes is easier than using paper coupons. Simply let your members know about the code and they just have to use that code on the payment page. Use these discount codes to get more participants for your events.
Why you should use event coupons?
Sell more tickets and boost your business. Coupons increase the awareness about your events among all.

Save your time and money to promote your events. Measure the impact of your marketing efforts. Use coupons for different channels radio, online, paper, etc.

People get to purchase event tickets at a discounted price. You can offer discounts and make people buy even though they weren't interested before, for example, you can set an end date and create a code like "50% off only this weekend".

Easy and quick to create and use. It only takes seconds to create a code.
Create different types of coupons to engage more people. For example, you can create a coupon code for your loyal members. Offer them an exclusive discount code to appreciate their loyalty. Also, it's a good idea to create an event coupon for non-members to get new subscribers!
Go to Administrator Panel and create your event coupon just in seconds. You can set:
Coupon name

Coupon code

Discount Type (Percentage or fixed amount)

Amount

End date (Optional)

Max redemptions (Optional)
It is also possible to create even coupons by using Raklet's mobile application. Learn more about our mobile app.
Don't forget to inform your members after creating the code. They will use it on the payment page and complete the transaction with the discounted price.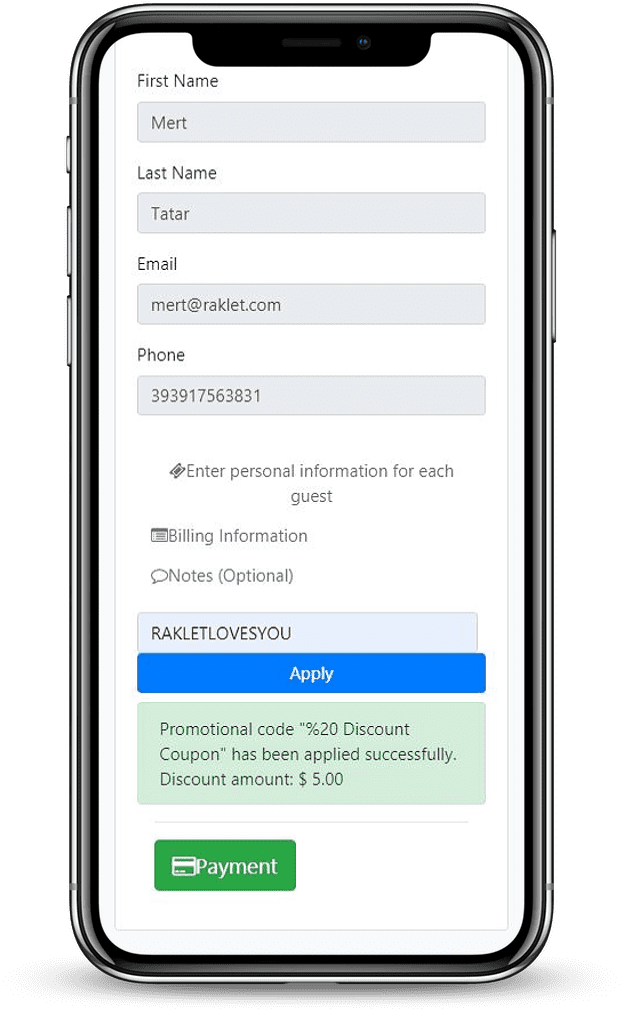 If you wish to learn more about how to increase event attendance using coupons, visit our help page.
Create your free account to publish events and more!
If you'd like to read more articles about events, check them out below: