A company's reputation and customer base can be enhanced or diminished depending on corporate event management. A business may market its brand and forge new partnerships by hosting events, whether they are intimate gatherings with sponsors or workers or large launch events attended by thousands of people. With a successful event portal, your event management processes will be easier and take less time. In this article, we define an event portal, list the benefits, and explain how to use one!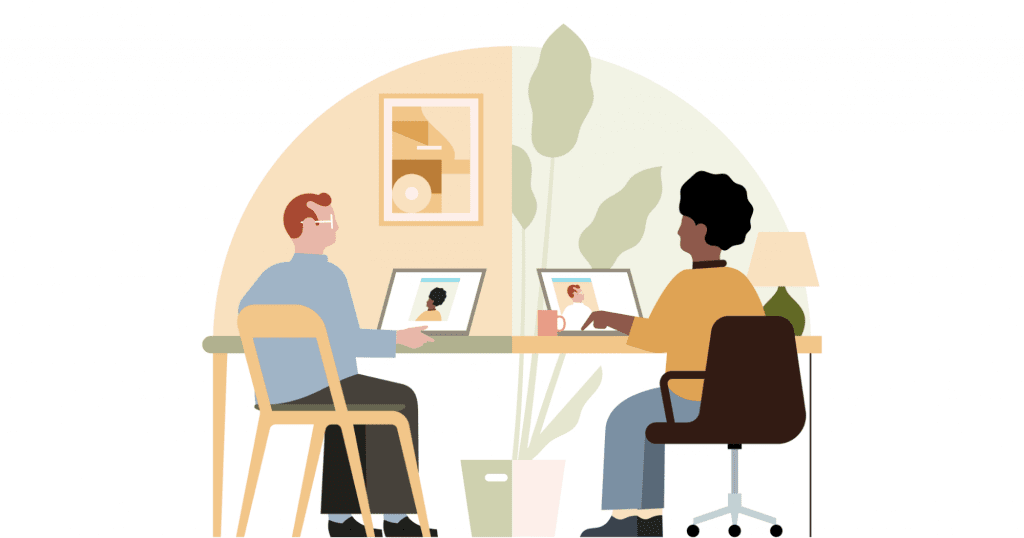 What is an Event Portal?
An event portal is a tool that enables users to plan, organize, find, catalog, share, visualize, protect, and manage physical, online, or application-driven events. Event portals provide a variety of uses for developers, architects, and data scientists. For instance, whereas developers utilize an event portal to find, comprehend, and reuse events between external companies and across business lines, data scientists use it to understand event-driven data and find novel insights by merging events.
5 Key Benefits of Event Portals
Regardless of your organization's size and type, event portals provide your people with a more customized experience while also enabling them to become more independent. Apart from this, there are many benefits to facilitating and professionalizing your tasks:
1. Streamline communication
You may unify your community around your event and maintain communication among them using a simplified system. Everyone who uses an event portal has access to a dashboard where they can get the information they need whenever they need it. Additionally, you may send bulk emails, SMS, notifications, or more customized emails.
2. Automate and simplify manual tasks
Many difficult processes may be automated using the event portal. To avoid time-consuming repetitive duties so that you may put more money into other important aspects of the event, you can construct straightforward workflows and email automation.
3. detailed reporting DIRECTLY FROM EVENT PORTAL
Real-time reporting insights that you can rely on can help you manage events more proactively. Additionally, you may extract reports quickly to assist you to manage the event more effectively by pointing out any mistakes or inconsistencies. Thanks to the customizable application forms, you can access the information of your participants and analyze the data from here.
4. Save information without restrictions
You will benefit from having a centralized system for sharing and storing important event-related documents. With the flexibility to alter access and permissions across your documents, the event portal aids in overcoming storage and sharing constraints. For a smoother experience and to exclude your personnel from the process, you may provide additional flexibility so that your people can access the data and information on their own.
5. Unify payments and invoices
The event site conveniently places client orders and bills next to their communication logs and files. Additionally, users of the portal may make payments without visiting another website or system. Consequently, they won't need two different applications—one to evaluate invoices and another to process payments.
Event Types That Event Portals Can Work With
Live concerts and festivals
By saving event managers and operators important time that is wasted following down on permissions, gathering information, and handling communications, the event portal acts as a real-time database that equips employees and artists with the resources to be autonomous. For festival and concert teams, event portal software offers a way to simplify data administration and reporting whilst allowing you to have greater control over your data so you can get insights to aid in adapting and adjusting for subsequent years.
Conferences and seminars
The event portal has tools to make it easier to organize and onboard sponsors, presenters, and exhibitors for your event. The portal makes it simple for them to locate the tools they need to handle the exhibiting, speaker, or sponsoring the process and become self-sufficient. The event portal assists you in maximizing your return on investment and improving the onsite experience for your people by collecting information and tracking down permissions.
Media organizations
A single communication center for controlling access and security for your assets, credentials, and sponsors, in addition to serving media teams, is the role of the event portal. Orders and applications can be tracked easily, open requests can be managed, and approvals can be processed quickly.
Raklet: The Best Event Management Platform!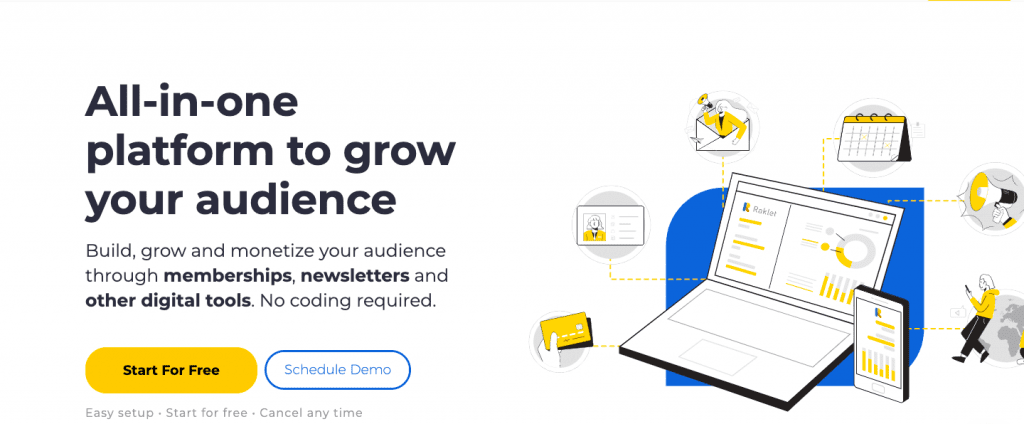 The comprehensive and adaptable event management platform Raklet is perfect for your requirements. Successful events may be planned, set up, and managed from a single, user-friendly platform. You can manage all of your events and associated data in one location.
With Raklet's free and powerful CRM, your event attendees automatically become contacts on your platform, which allows you to organize and engage with them however you want.
With the help of our ticketing feature, you can establish events that are free to attend or require a ticket, set attendance restrictions and provide several ticket options.
To check people in at the door, scan embedded barcodes or dynamic QR codes. You may use this to see the membership profiles of members and keep track of their attendance.
With its many features like these, Raklet is with you to manage all your events! You may schedule your demo and get in touch with us if you'd like to test it out or have any questions for us.
If you would like to keep reading about event management, check out other related articles from our blog: