Nowadays, it might seem overwhelming to make the change from the traditional ways of managing your gun club to using gun club software.
Gun clubs serve an essential purpose in our communities by providing a safe and responsible environment for gun enthusiasts to learn, practice, and hone their skills.
However, running a gun club can be a complex and daunting task, requiring meticulous organization, attention to detail, and strict adherence to safety protocols.
But don't worry, we've got you covered!
In this article, we'll talk about what gun club software is in detail.
Find out about its benefits and features, what is different with gun club software compared to traditional practices, and what solution we have to offer to enhance your management easily.
If you want to learn more and make managing your business easier with gun club software, you are in the right place. Make sure to keep reading to learn more. 
WHAT IS AN ALL-IN-ONE GUN CLUB SOFTWARE?
Basically, gun club software is a platform where managing everything is quicker and easier than ever.
Without it, you would take payments from one software, send emails and talk to your members from another, and schedule training and shooting range events from yet another one; or do them all manually.
For example, Shoot2Win organizes events such as Breakfast and a Movie or Gun Range Field Trip and holds regular meetings thanks to Raklet. It sends all of these to its members with Raklet's email sender feature, and thanks to event management, it can manage the dates, places, and ticket sales of the events. They can control and inform their members by using many more features like this. If you have a gun club and you are thinking about how to do them, do not think anymore and start to look at the features of Raklet right away!
With all-in-one gun club software, you can do it all from the same platform! 
WHAT FEATURES SHOULD YOU LOOK FOR?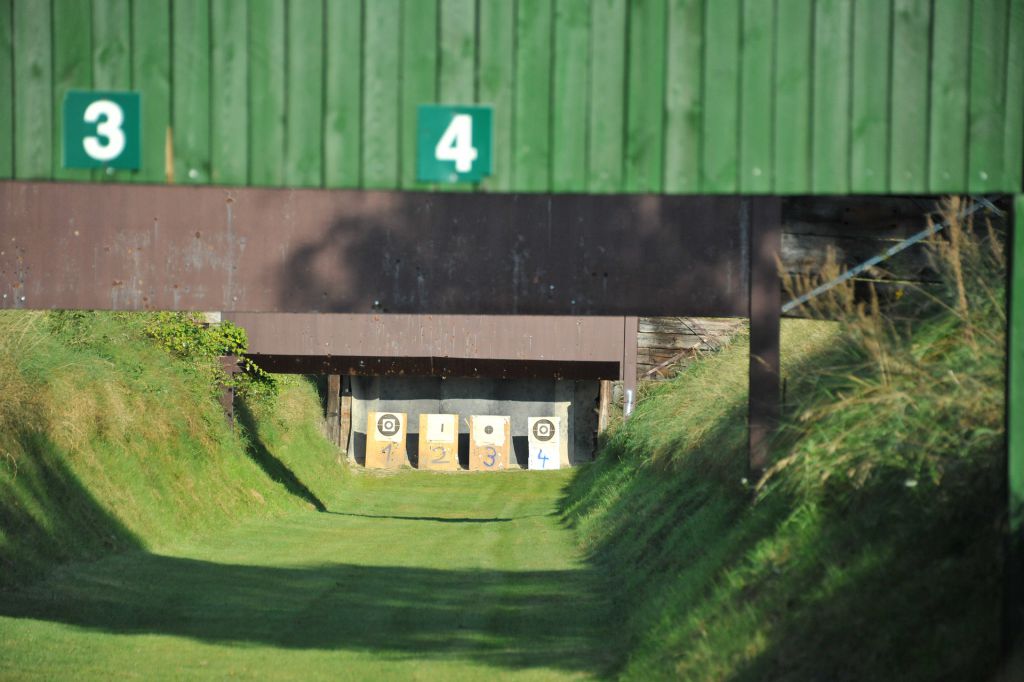 Below, we've listed gun club software features you certainly need to get started:
Calendar integration for better scheduling, Google Calendar integration for instance
Collecting payments online, one-time fees, or recurring ones
Sending SMS messages and mass emails to your members
Contracts that you share upon first application, ie. "Terms of Use"
Event organization that supports both one-on-one and group events
And here, we've listed features that will further help your journey:
Discussions forums to have your members share their experiences and journey
Mobile application for your gun club so your members can reach you on-the-go
The ability to share content that is specialized or locked to any of those tiers
Integration with iOS' and Google's health apps
Collecting data to get to know your members better
Google Ads integration so you can continue growing
TRADITIONAL SOLUTIONS VS. GUN CLUB SOFTWARE
You could have the features mentioned without an all-in-one software, but the thing is, you would have a hard time managing all of them individually. Gun club software allows you to reach them all from a single platform. It aims to make you launch your gun club with ease. Without it, you would be scheduling, taking payments, training, creating events, emailing, and messaging; all manually.
For example; Urban Defense Gun Club can manage membership by using Raklet's all-in-one software. This membership features part includes approving memberships, accessing member information, or removing inappropriate ones.  
Another great Raklet all-in-one feature is event management. Thanks to this feature, exclusive to Urban Defense Gun Club members, it can organize physical events such as National Range Day & Juneteenth Celebration or online events such as 30-minute Zoom Club Meeting, Online Drills, and More. Also, gun clubs can provide event information, location, and time and can sell event tickets with Raklet's software. 
By using the features of Raklet, they can inform their members about updates via email and SMS. They can receive payment for memberships or events, as well as use the fundraising campaign feature.
Trust us, it's a lot of work to deal with. Gun club software is here to take the weight off your shoulders.
So, keep on reading to learn more about the best gun club software for you and make your own strategy!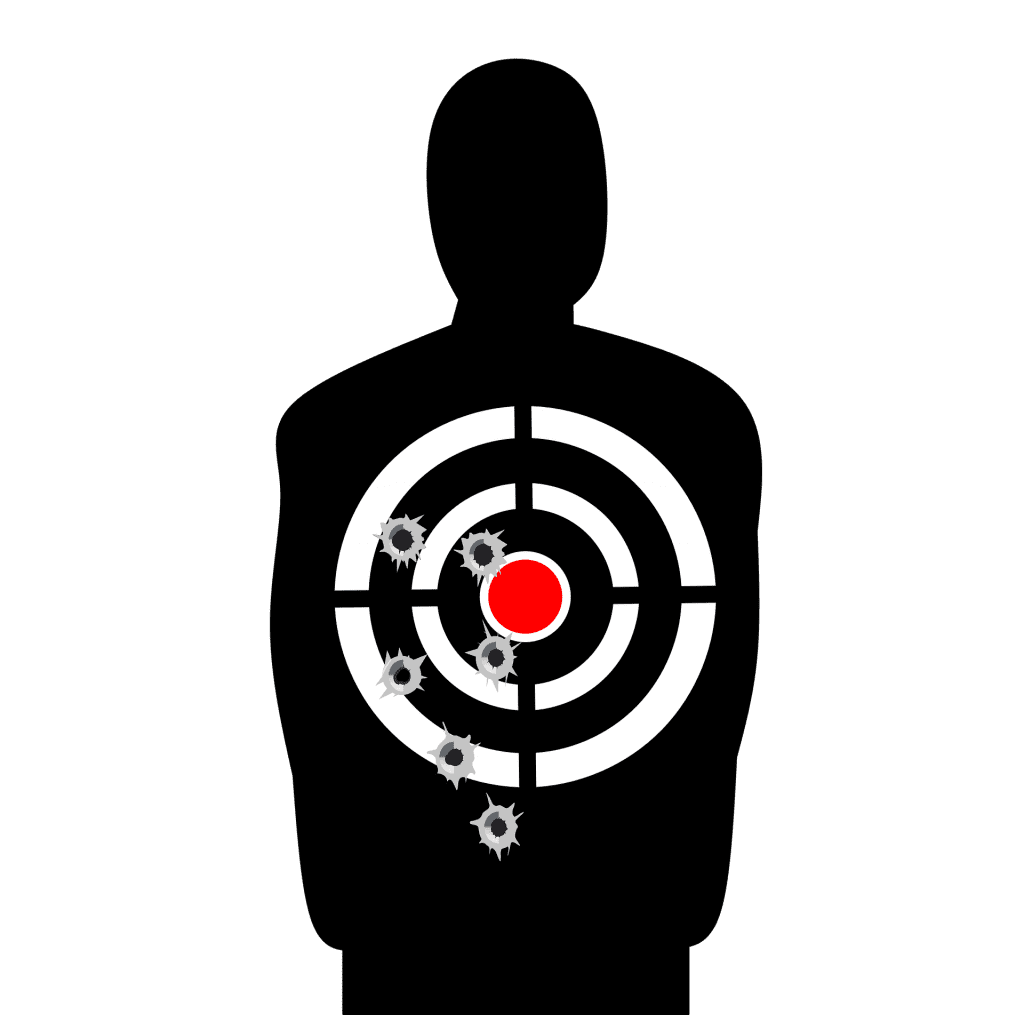 RAKLET AS A GUN CLUB SOFTWARE
Let's talk about Raklet now. Raklet is all-in-one software to fulfill your needs. You can manage and grow your club with our gun club management software.
Raklet offers solutions to varying forms of organizations, and your gun club could be one of those. You can easily start off and grow your business right now!
For example, TGT-NAAGA offers its members special features and events using Raklet software. Thanks to Raklet's membership management and event management features, TGT-NAAGA uses various strategies to improve itself and retain its members. For example, it organizes physical events such as Bullets and Burgers and sells tickets from the websites they use on the Raklet platform.
They regularly organize Range Day events, and they do these again through Raklet's all-in-one software. They use many of its features, from information about physical or online events to membership payments, and even fundraisers to automatic reminders.
Raklet offers you all-in-one software and application options instead of using separate tools or software. This helps you, as an organization, strengthen your ties and communication with your members. Think no more and choose Raklet for your gun club today and create your own strategies to take your club higher!
RAKLET'S FEATURES & BENEFITS
We've talked about what features you need to grow your business. And, bullseye! Raklet is here to cover all essential and beneficial features to grow your gun club!

Scheduling

: One of our 2000+ integrations available at Raklet is a Google Calendar integration through Zapier. This allows you and your clients to use the integrated calendar to easily check your scheduled bookings and meetings. Raklet saves you the time of going through emails.
Payment: As a gun club, you can collect your payments directly from your Raklet Platform. Raklet supports both one-time fees and memberships. Memberships also include an option to be separated into tiers. These levels of tiers allow you to unlock specific events (like shooting range bookings with certain guns and trainers) depending on the tiers of your members.
Event Organization:

We talked a little about unlocking events for your different tiers. Event organization is also a place where Raklet differs from its competitors. Raklet offers the ability to schedule both online and physical events. Whether you want to schedule an online gun class with experienced trainers or you want to take it into practice in a shooting range; Raklet is the answer. You can also choose from different platforms like Google Meets or Zoom integrations we offer through Zapier.
Communication:

Communication between you and your clients is key for a successful gun club. Raklet is here to make it happen! With Raklet, you can send out SMS messages and mass emails and create discussion platforms. This means your clients can talk with each other too; maybe share their stories and journey with your gun club!
Mobile Application

: You probably don't want to carry a laptop around to your gun club or its events. You, your trainers, and your clients don't have to with Raklet! We offer a mobile application on the go, so you don't lose time or energy. To step it up, we can also create your own customized app through Raklet for you. Whether it will be on Apple Store or Google Play Store; it'll just take a few weeks!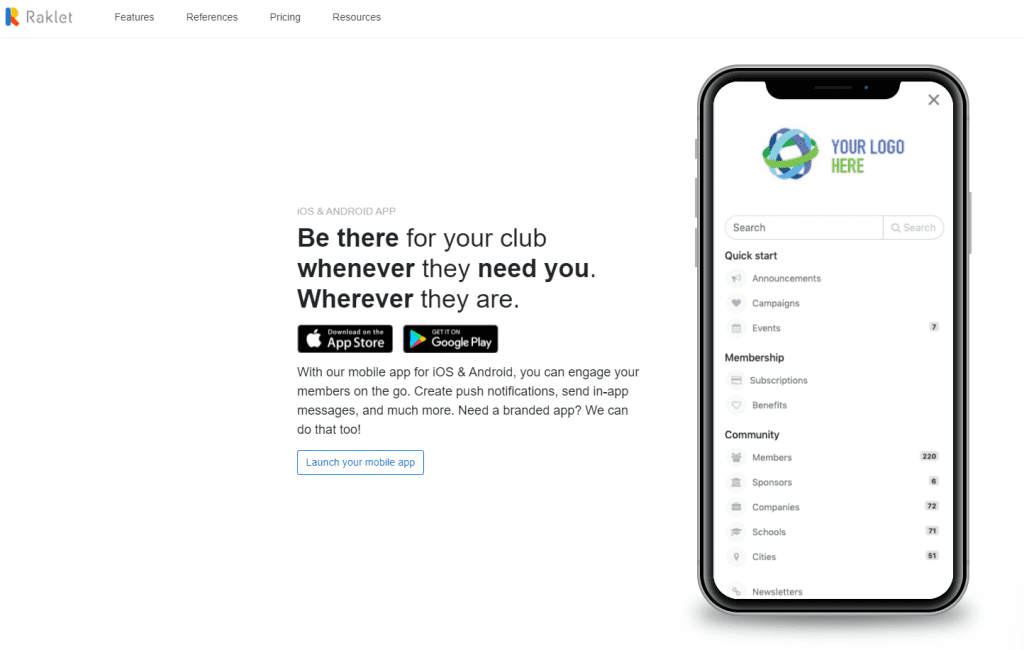 RAKLET REVIEWS AND PRICING
What makes us stand out among competitors is, Raklet offers a free plan. There is no catch to it: Raklet has a forever-free plan! We also offer a 14-day free trial, and our paid plans start at $49/month. See our transparent pricing page for more details.

Among the highest-rated gun club software on the market, Raklet has received great reviews overall. We are proud to provide one of the best to our clients. 
Launch your gun club software today! If any questions pop into your mind, we are more than willing to have a chat! Schedule a demo to contact our team to learn more about Raklet. We would love to help you, and have you on board!
Still not convinced? You can take a look at How SUCA Uses Raklet, an article about a Climbing Club that uses Raklet, and how we've covered their needs! 
Check out our other related blog articles: