Community managers or homeowners associations must manage open areas, shared amenities, and community services for residents. This is usually handled by an HOA property manager, management firm, or elected group of homeowners who offer to uphold community standards. HOA asset management defends land values and community well-being.
Size and complexity determine HOA management jobs. Community managers maintain parks, playgrounds, and swimming pools, allocate and handle community funds, enforce community rules, and manage infrastructure repairs and replacements. HOA property management firms organize and facilitate resident contact to build community.
Well-managed HOAs create tranquil, well-kept communities. However, managing a residents' association takes time, skills, and community knowledge. HOA-specialized management firms help homeowner groups solve community issues and improve quality of life. An expert HOA management firm is the best option for long-term neighborhood health and growth.
What is a Homeowner Association (HOA)?
Homeowner associations handle condominiums, townhomes, and PUD associations. Homeowners and condo associations pick a board of directors to manage the community association. The board manages the community association's common spaces, enforces the community association's governing documents, and ensures compliance.
HOA property management involves maintaining community buildings and fields. Landscape maintenance, pool maintenance, clubhouse maintenance, and outdoor maintenance are typical tasks. The HOA firm handles community finances, repairs, and purchases.
The HOA enforces neighborhood laws. These rules protect community peace and property values. These rules, which can cover parking, architecture, noise, and pets, are set by the HOA and board members. These rules are enforced and fined by the management firm.
The HOA maintains the community and ensures its members' well-being. Good HOA property management and HOA and other association management and services help achieve these aims. They help maintain a peaceful community. Homeowner associations can find and keep renters and enhance board member quality of life by hiring a professional management firm.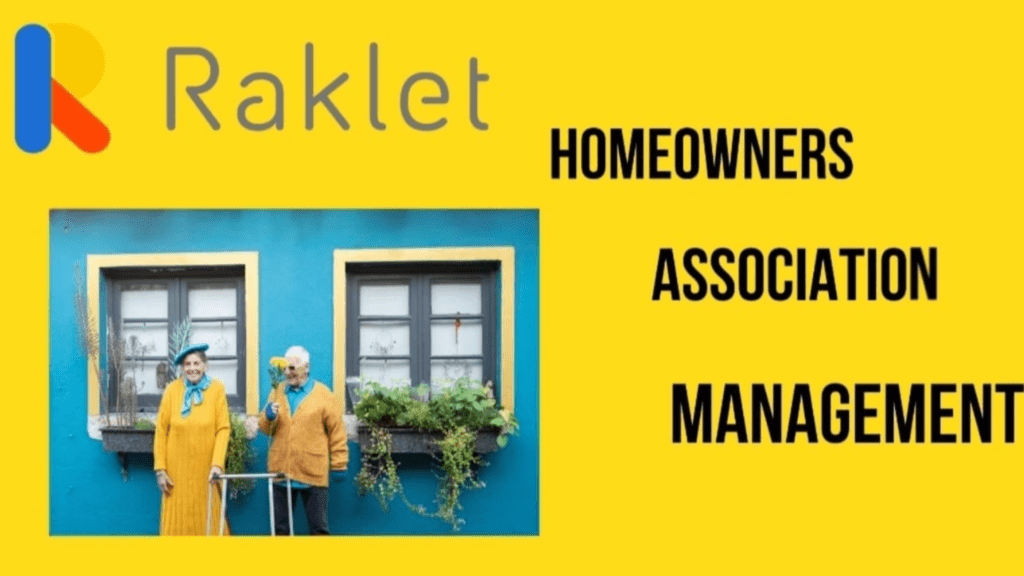 Pros and Cons of a Homeowner's Association
A homeowner's association can help its members in many ways, such as by maintaining a sense of community and keeping property values high. However, there are also some downsides to living in an HOA community. In this section, we'll explore the pros and cons of an HOA.
Pros:
Living in an HOA community gives residents access to the HOA's amenities. Pools, gyms, parks, and gardening are examples.
Property values are maintained by an HOA's ability to enforce rules and laws that maintain all community properties.
Due to many planned social activities, HOA residents can feel like a community.
Since the HOA keeps financial records, collects assessments, and pays expenses, its money should be managed properly. An expert HOA financial management firm can help ensure community financial stability.
Cons:
Many possible residents are deterred by HOA fees. Homeowners pay assessments for community facilities, utility, and benefits maintenance.
Restrictions Homeowners' groups (HOAs) usually have rules and laws that members must follow.
The HOA can enter and handle the property's common areas, so residents may have less privacy in an HOA community.
An HOA's enforcement of rules that some residents dislike may cause strife between neighbors.
HOA members enjoy community, land value maintenance, and other common interest community benefits. Dues, fees, limitations, personal space invasion, and disputes are all drawbacks of living in an HOA community. HOA-governed residents should weigh the pros and cons of common interest communities before buying.
What is an HOA Management Company?
HOA management companies run the daily activities of homeowners associations. It offers a full range of expert services. The management services firm manages administrative, financial, and operational tasks. The HOA board's main contact is the hoa management services firm.
Financial management services are an HOA financial management services company's main responsibility. Financial administration services companies do this. This includes budget planning, management, homeowner dues collection, and organization-wide bill and invoice payment. HOA financial administration services and administration companies may use HOA-specific software to handle finances. This program simplifies and increases financial transparency.
The association management company's other main responsibility is maintaining the community's appearance and activities. This involves maintaining and building common areas and managing vendor accounts and service provider contracts. The association management firm may also enforce the community association's rules and help resolve resident disputes.
What Are the Responsibilities of HOA Management Companies?
The daily activities of a community association are under the purview and management of the company's management services. The various other board members of an HOA board of directors employ these firms to guarantee a good standard of living for the whole community association's inhabitants. The primary functions of HOA management firms are as follows:
Financial Management: HOA managers handle money. Budgeting, fee gathering, bill and vendor payment, and recordkeeping. HOA management firms use specialized software to centralize financial reporting and enhance transparency. Transactions, financial data, and homeowner web access are recorded by the program.
Management services repair and keep common areas. Overseeing community building repairs, landscaping, and vendor and service provider contracts. The board and management firm coordinate large maintenance and repair tasks.
Management firms enforce community rules. Resolving rule violations, mediating resident disputes, and notifying homeowners of rule changes. The management company's community training reduces conflicts.
Administrative Support: HOA firms assist the board of directors and HOA. Emails, meeting notes, and filing. The management company organizes board, annual, and community meetings.
Administrators manage HOAs. Association management firms handle finances, upkeep and repairs, rule enforcement board members, and administrative support to maintain communities' and residents' standards of living.
HOA Property Management
Budgeting, tax gathering, and bill payment
Maintaining public areas and infrastructure
Rule violations and disputes are resolved.
Supporting the board and society administratively
Supplier-service provider deals
Homeowners must be notified of guidelines changes and other relevant information.
Maintaining vital HOA data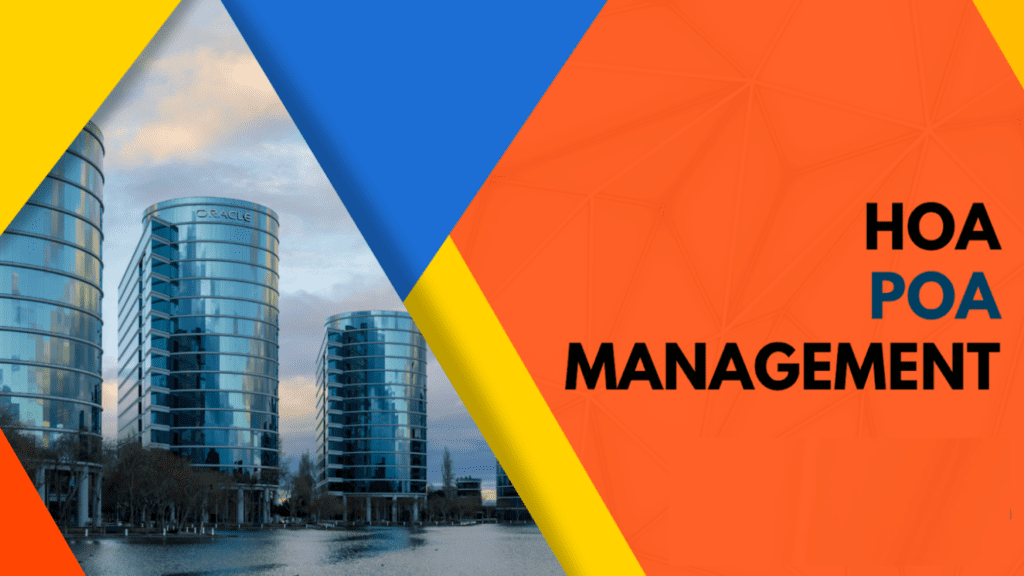 What Is Property Management (POA)?
Property management is third-party real estate management. The management maximizes rental money and tenant satisfaction. Property managers handle leasing, marketing, fee collection, upkeep, and finances.
Property managers advertise and help clients find tenants. This includes advertising, trips, tenant screenings, and lease talks. Rental property managers need local rental market expertise to set rates that attract and retain quality tenants. They must resolve the apartment occupants' issues.
Property management also involves rent. Tenant payments must be collected and disbursed by rental property managers. They may also be responsible for recovering late rent or late fees. Rental property managers need legal means to evict unruly or nonpaying renters.
Property management includes upkeep and repairs. Rental property managers are responsible for maintaining the buildings and coordinating repairs. Maintaining a building requires hiring and managing maintenance workers, renovating, and following health and safety rules.
What Does a Property Management Company Do?
Owners' assets are managed by property management companies. Keeping maintenance costs low and tenants happy is the management company's main aim. Management firms provide marketing, leasing, tenant administration, upkeep, repair, and financial and management services.
Property management usually involves advertising and leasing the property. To attract renters, the property manager will promote the building in various ways. They will also handle renter screening, contract negotiations, and move-in and move-out coordination.
Property management involves tenant management. Tenants' wants, complaints, and the contract must be addressed. Rental property managers gather rent, evict troublemakers, and handle legal issues.
Property management requires repairs and upkeep. Rental property managers must maintain and complete repairs. Maintaining the property involves hiring and supervising upkeep workers, overseeing renovations, and ensuring health and safety compliance.
What is the difference between Homeowner Association and Property owners association?
The words Homeowners Association (HOA) and Property Owners Association (POA) are often used interchangeably, but they mean different things. There are, however, notable distinctions between the two varieties of networks and condo associations.
The primary distinction between HOAs and POAs is the scope of their responsibilities; HOAs typically contract to oversee the upkeep of common areas within a single residential community or neighborhood, while POAs are frequently tasked with the same task on a larger scale, such as a town or city system.
Developers often form an HOA for residents of new residential communities. The HOA collects dues from residents to repair and enhance community facilities like parks, schools, and swimming pools. HOA community members enforce landscaping, noise, and pet rules.
However, POAs are usually created by local governments, such as cities or counties. The POA collects dues from property owners in the region and uses the money to fund improvements to public spaces and resources like streets, sidewalks, and parks. POAs may also be tasked with upholding compliance with planning and building codes.
In short;
Homeowners' associations maintain private community common areas. (HOA).
POAs oversee town and city common zones.
Developers make HOAs for new residential communities, while municipalities and counties form POAs.
HOAs are more authoritarian than POAs. (POAs).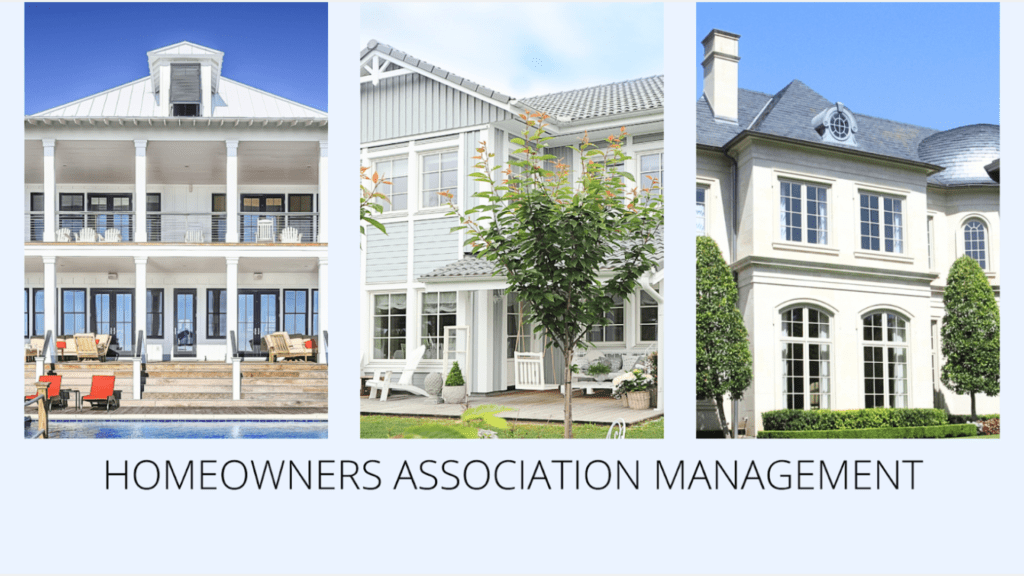 How Can an HOA Management Company Help?
HOA management firms provide a wide range of support services to community managers and boards. These administration firms, community managers, and boards focus on condos, townhomes, and PUDs. How an HOA firm can help:
Not all HOA management services handle finances. This includes budgeting, collecting fees, and paying vendors. A reputable management company will offer a secure online portal to pay bills and view account data. Financial reports and statements will be provided to the board and residents.
Professional HOA management companies also offer repairs and maintenance. This includes managing vegetation, pools, and parking lot maintenance. The company will work with suppliers to repair unexpected damage swiftly and affordably.
Homeowners association management firms offer recordkeeping and other managerial services. Prepare and share board meeting agendas and minutes, homeowner contact information, and other community messages. The management firm can advise on local, state, and federal compliance.
Many HOA management firms offer management tools to streamline administrative processes. The program tracks financial data, homeowner records, and support requests. It also lets homeowners pay bills, seek maintenance, and manage their accounts.
Top 6 Benefits Of Using HOA Management Software
In recent years, HOA management software technology has exploded in popularity as a complete answer for HOAs. Some advantages of HOA management tools include the following:
HOA administration software streamlines contact between the board, homeowners, and property managers. This software creates and distributes newsletters, alerts, and updates with a click, keeping everyone updated.
Community management tools improve transparency. Residents can view the association's budget, calendar, board meeting minutes, and community news. This openness boosts residents' trust in the group.
Management software simplifies finances. The software lets the group track receivables, gather dues and fines, and make electronic payments. Streamlining financial administration and reducing errors help the association's financial stability.
Management software simplifies maintenance requests, repair scheduling, and tracking. The software automatically routes online job requests to the association's contractors or property managers.
HOA administration tools encourage community participation. The software's community calendar and web event registration allow residents to learn about upcoming events and social gatherings.
A single, convenient place for all community data is provided by the management software. The program provides residents with easy access to the most reliable HOA websites, where they can look up things like community documents, rules and regulations, and board member or property manager contact information. This facilitates citizen engagement and knowledge in municipal decision-making.

Raklet-Advantages For HOA Management Software
Raklet is a web-based account and application perfect for managing the accounts and resources of homeowners' associations as well as memberships and events. Raklet is a digital marketing firm, but its software platform has many features that make it a good fit for HOA account management:
Raklet's software streamlines the process by which HOAs can contact their members by sending out emails, text messages, and push alerts. There are internal messaging tools in the software that allow users to contact one another and the HOA board.
Raklet's software enables HOAs to process payments online for fees, dues, and other costs. In addition to keeping tabs on payments, the program can also send out notifications and produce detailed reports.
Create and promote events, offer tickets, and keep track of attendees with Raklet's event management tools for HOAs. Event registration and badge production are also supported by the program.
Raklet's software features a member directory that serves as a primary repository for all HOA member data management. The directory can be used to organize user data, monitor participation, and compile statistics.
Renewals can be automated with Raklet's software, relieving pressure on HOA employees while also ensuring that members pay their fees on time.
Raklet's software features fully editable forms that can be used by HOAs for a variety of reasons, including member signup and event registration. The program has pre-made form templates that can be used immediately.
Raklet has many useful features for HOA administration, such as easy and secure contact and online payment processing, an event management system, access to a complete member directory system, automatic renewals of accounts, and fully customizable forms. Raklet's software platform is a great resource for HOAs that want to streamline their management thanks to these features.
Last Words on HOA Management
HOA management tools can improve homeowner association management. These systems streamline communication, automate payments and renewals, and offer event management and easy access to member directories to help HOAs stay organized and save time and money. Raklet, a top HOA website, has all of these tools and more.
Raklet, a digital marketing firm, offers cloud-based event and membership control software for HOA administration. Its software offers homeowners' associations easy-to-use contact tools, online payment processing, event management, member directories, automatic renewals, and customizable forms. HOA directors can save time and money while improving efficiency with these choices.
Whether a homeowner association is starting or updating its processes and technology, management software vendors and resources like Raklet can make boards streamline operations, improve communication, and make board members' daily jobs easier. HOA boards can focus on creating vibrant neighborhoods and serving their members with these tools and guidance.