Last Updated: September 8, 2023
Key Points and Questions You Should Know Before Creating Your Membership Site
🚀 Ready to transform your passion into a thriving online community with membership website?
Before you dive in, let's equip you with the must-know essentials that will set you up for greatness.
From captivating content strategies to building unbreakable security walls, this guide has your back on every step of your membership site journey.
🔑 Key Points We'll Explore:
Value Proposition
Platform and Technology
What's the primary goal of your membership site?
What structure do you need for membership website maintenance?
💡 Why Dive into the Details?
Creating a membership site isn't just about setting up a few pages online.
It's about curating an experience that keeps members raving and returning.
Each point we touch upon will unravel critical insights and answer burning questions you may have.
Your journey to membership site success starts here.
Get ready to know the secret of creating a membership site.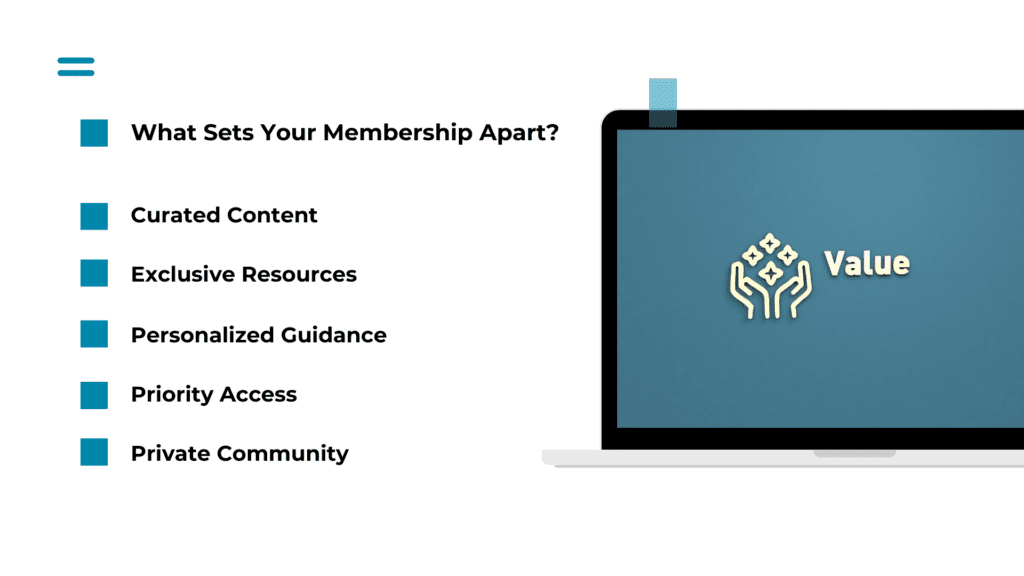 Value Proposition
Imagine a world where your membership site becomes a gateway to a treasure trove of content, resources, and benefits that are unlike anything found for free elsewhere.
What Sets Your Membership Apart?
In a sea of information, your membership stands tall as an oasis of specialized knowledge, tailor-made resources, and one-of-a-kind advantages.
Your members won't just gain access to content; they'll gain access to an experience that's truly exclusive.
Curated Content: Delve into a library curated for your members' unique needs, with deep dives and insider insights.
Exclusive Resources: Unlock resources, templates, and tools that are off-limits to the general public.
Personalized Guidance: Receive tailored advice and solutions that address individual challenges.
Priority Access: Be the first to access new content drops, workshops, and interactive sessions.
Private Community: Join a network of like-minded individuals who share your passion and drive.
Why This Matters:
Standing out in a digital landscape requires offering something truly exceptional.
By weaving an irresistible value proposition, you're not just attracting members you're creating a community that thrives on the unique advantages you provide.
Platform and Technology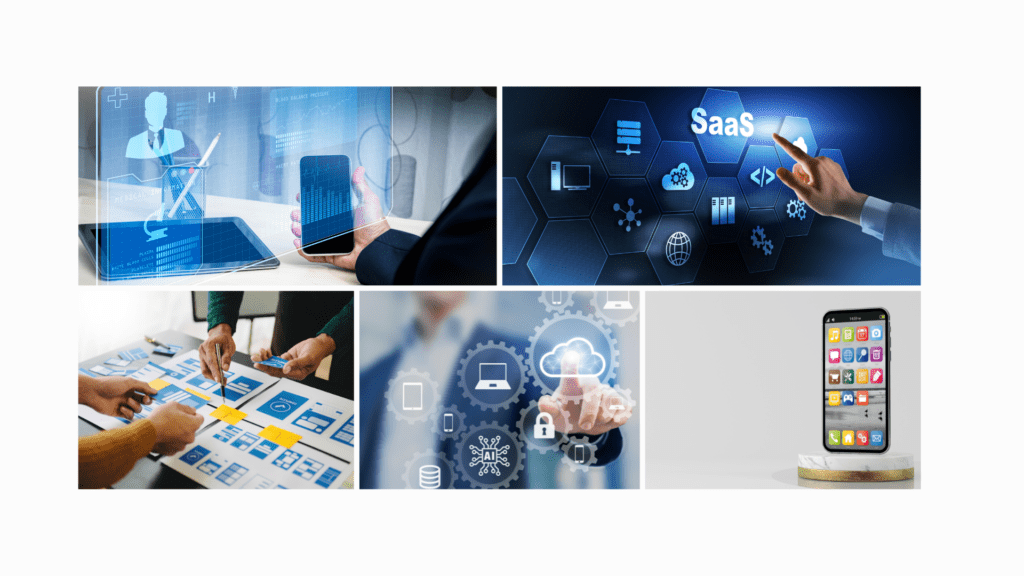 When it comes to building your membership site, the platform and technology you choose are the foundation of your success.
But fear not, we're here to guide you through the decision-making process, providing insights tailored to your unique needs.
Tech Tool Insights:
The technology you implement can make or break your site's functionality. Here's what to consider:
Content Management System (CMS
Membership Plugins
E-commerce Integration
Security Measures
Analytics & Insights
Why This Matters
Picking the right platform and technology ensures your site's smooth operation, enhances member satisfaction, and simplifies your administrative tasks.
Your choice should align with your content, your community's needs, and your technical proficiency.
🔑We'll help you figure it out by going into more depth about it later in the piece.🔑
What's the primary goal of your membership site?
The primary goal of a membership site is to create a dedicated online community or platform where individuals with shared interests, goals, or needs can come together to access exclusive content, resources, and interactions.
This exclusive environment fosters
A Sense of Belonging
Encourages Ongoing Engagement
Provides Members with Unique Value
Membership sites aim to provide a focused and tailored experience for their members, offering them specialized knowledge, guidance, or services that align with their interests or objectives.
This exclusivity and personalized approach often lead to deeper connections among members and a higher level of engagement compared to open-access platforms.
Ultimately, the goal of a membership site is to build a sustainable and mutually beneficial relationship with members.
What structure do you need for membership website maintenance?
Maintaining a membership website involves careful planning, content organization, and technical infrastructure.
Here's a structured approach to ensure smooth site maintenance and growth:
Content and Site Structure: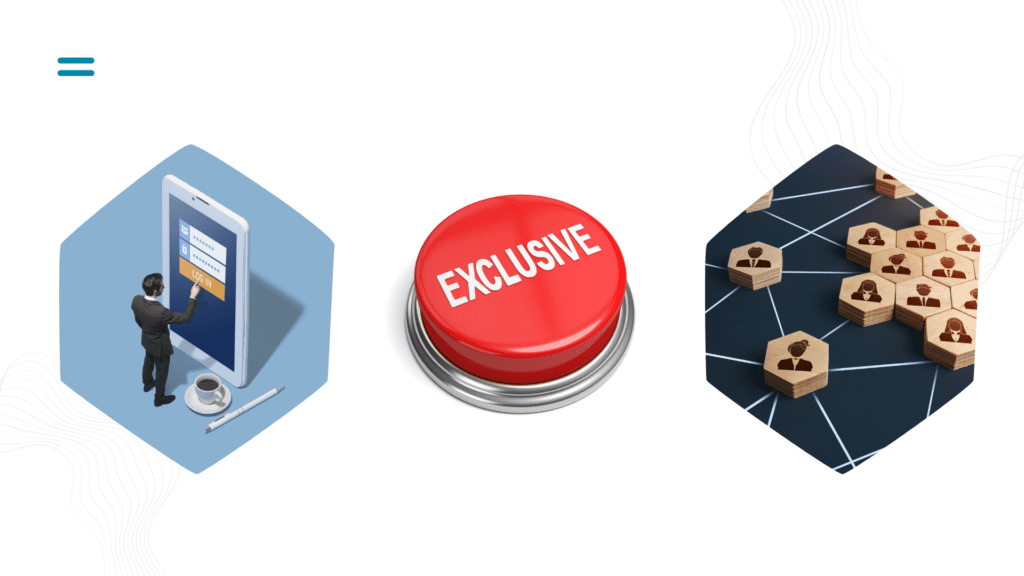 Home Page:
Welcome message and value proposition.
Highlights of recent content, events, or updates.
Clear navigation to key sections.
Membership Tiers:
Detailed descriptions of different membership levels.
Benefits and features specific to each tier.
Pricing information and subscription options.
Content Sections:
Organize content into categories or topics.
Include a mix of written articles, videos, webinars, downloads, etc.
Regularly update content to keep it fresh and relevant.
Exclusive Resources:
Offer downloadable resources, templates, and tools.
Create a library that adds value to each membership tier.
Community Interaction:
Discussion forums or comment sections for member interaction.
Q&A sessions, live chats, or AMA (Ask Me Anything) events.
Events and Workshops:
Schedule and promote live events, webinars, and workshops.
Provide recordings for members who couldn't attend.
Member Profiles:
Allow members to create profiles and connect with each other.
Foster networking and collaboration within the community.
Contact and Support:
Provide a dedicated contact page or support portal.
Address member inquiries and technical issues promptly.
Technical Infrastructure and Operations: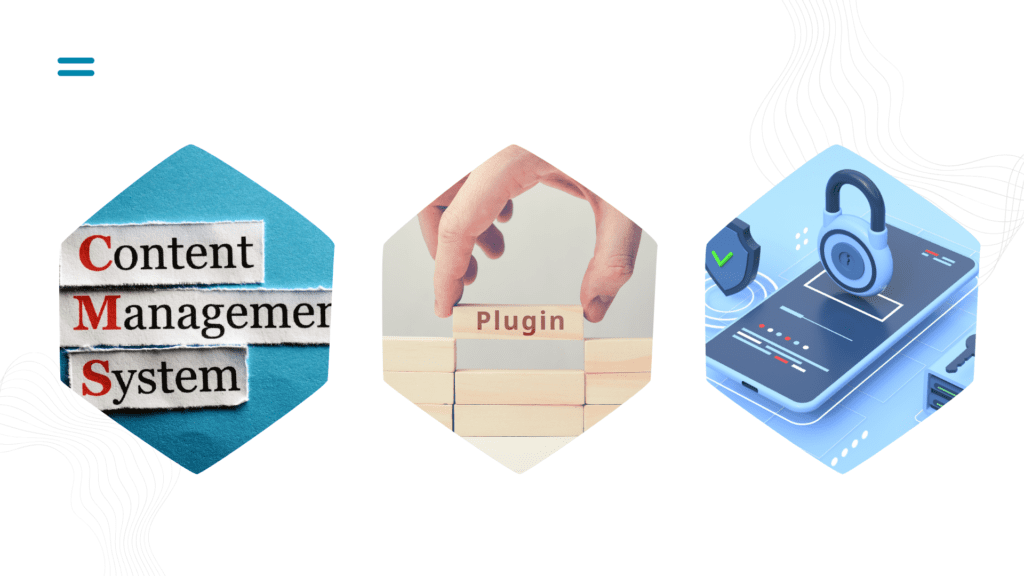 Hosting and Domain:
Choose reliable hosting based on site traffic and content volume.
Secure an appropriate domain name that aligns with your brand.
Content Management System (CMS):
Select a CMS that suits your needs (WordPress, Kajabi, etc.).
Customize the CMS for user-friendly content creation and management.
Membership Plugin or Software:
Utilize membership plugins or software for subscription management, access control, and tier differentiation.
Consider options like MemberPress, Restrict Content Pro, or custom-built solutions.
Payment Gateways:
Integrate secure payment gateways to handle subscription payments.
Ensure options like PayPal, Stripe, or other local alternatives are available.
Data Security:
Implement SSL certificates for secure data transmission.
Regularly update plugins, themes, and CMS for security patches.
Scalability Planning:
Choose infrastructure that can handle growth in terms of site traffic and member numbers.
Consider cloud hosting or dedicated server options.
Backup and Recovery:
Regularly backup your site's content and database.
Have a recovery plan in place in case of data loss.
Analytics and Insights:
Integrate analytics tools to track member engagement and site performance.
Use data to optimize content and user experience.
The Pros of creating a membership site (Why you should do it)
✅ Recurring Income: Subscription fees are a safe way for membership sites to make regular income, which gives them financial stability and long-term growth potential.
✅ Engaged Community: When you bring together people with similar interests, you create a close-knit group that shares and learns from each other.
✅ Exclusive Value: Members pay for exclusive material and resources, which makes your site a high-end spot for specific knowledge and experiences.
✅ Authority Building: If you run a membership site, you'll become known as an expert in your area, which will boost your reputation and lead to other possibilities.
✅ Scalability: Once a membership site is set up, it can handle a growing number of users without making it much harder to run.
The cons of creating a membership site (Why you shouldn't do it)
❌ Continuous Content Creation: A membership site needs a steady stream of high-quality material, which can take a lot of time and work.
❌ Member Engagement: Building and keeping an interested group requires active participation, moderation, and meeting member needs, which may take more work than expected.
❌ Attrition and Churn: It can be hard to keep members. Keeping users interested and making sure they don't cancel their contracts takes ongoing work.
❌ Initial Growth Hurdles: It can be hard to get the first group of people. Getting noticed and building up a critical number could take time and marketing work.
❌ Technical and Administrative Work: Managing the technical parts of the site, such as payment processing, user accounts, and possible technical problems, can be hard if you haven't done it before.
Is the operational cost of running a membership site profitable?
The operational costs of running a membership site can vary widely depending on several factors.
While it's possible for a membership site to be profitable, it's important to carefully balance your expenses against your revenue.
Let's delve into potential costs, factors affecting them, and the impact of cost adjustments:
📌 Potential Costs of Running a Membership Site:
Content Creation: Developing high-quality content, including articles, videos, courses, and resources, requires time and possibly outsourcing expenses.
Platform and Technology: Costs associated with hosting, domain registration, CMS, plugins, and membership management software.
Payment Processing: Transaction fees from payment gateways like PayPal, Stripe, or other providers.
Community Management: Time and resources spent moderating forums, answering questions, and fostering engagement.
Marketing and Promotion: Expenses for advertising, social media campaigns, influencer collaborations, and other promotional efforts to attract and retain members.
Customer Support: Providing timely and effective customer support to address member inquiries and technical issues.
Design and Branding: Design assets, website themes, and branding materials to create a professional and cohesive site.
Analytics and Tools: Costs for analytics tools, email marketing services, and other software that enhance site functionality.
📌 Factors Influencing Costs:
Scale: As your membership base grows, expenses related to platform, hosting, and support might increase.
Content Frequency: The more often you update content or hold events, the higher your content creation costs might be.
Outsourcing: Depending on your skills, you might choose to outsource content creation, design, or technical tasks, affecting costs.
📌 Balancing Costs and Revenue:
Benefits of Reducing Costs:
Higher Profit Margins: Reducing operational costs directly increases your profit margins.
Competitive Pricing: Lower costs might enable you to offer more competitive membership prices.
Flexibility: Reduced expenses offer financial flexibility and room to invest in growth.
Drawbacks of Reducing Costs:
Quality Impact: Cutting costs too much could compromise the quality of content, support, or user experience.
Stagnation: Underinvesting might hinder your ability to innovate and attract and retain members.
Benefits of Increasing Costs:
Enhanced Quality: Increased investment can result in higher-quality content and member experiences.
Scalability: Upgrading technology and support can accommodate growth effectively.
Drawbacks of Increasing Costs:
Profit Margin Pressure: Higher expenses may reduce your profit margins, affecting financial sustainability.
Pricing Sensitivity: Members might be sensitive to price increases, impacting retention and attracting new members.
Which Kinds of Organizations Are Well-Suited for Membership Sites?
Let's find out what kinds of organizations work well with membership sites, shall we?
Membership sites work well for groups that want to build a dedicated community, give members access to specialized material or tools, and create a space where members can talk to each other in a meaningful way.
Membership sites are a flexible approach that can help many different kinds of groups.
Here are a few kinds of groups that are especially good for registration sites:
Associations
Associations often bring together workers or people who are interested in the same business, area, or hobby.
A membership site can be a place to meet new people, share information, and keep learning.
Members can use resources that are special to their business, watch webinars, and take part in conversations that are geared toward their needs and interests.
Nonprofits
Membership sites can help non-profits bring together fans and funders who care about their cause.
Members can get information on the organization's projects before anyone else, take part in campaigns to raise money, and get educational material connected to the organization's goals.
Clubs
Membership sites can give people a sense of community and connection, whether the club is about a sport or a shared interest.
Members can talk to each other, share their experiences, and access material, events, and tools that are just for their club.
Gyms
Gyms and exercise centers can give their users access to membership sites to help them get in better shape.
As a member, you can get access to virtual lessons and workout plans that are only available to users.
Members who use these sites feel more accountable and motivated to reach their exercise goals.
How to Build a Membership Website in 10 Steps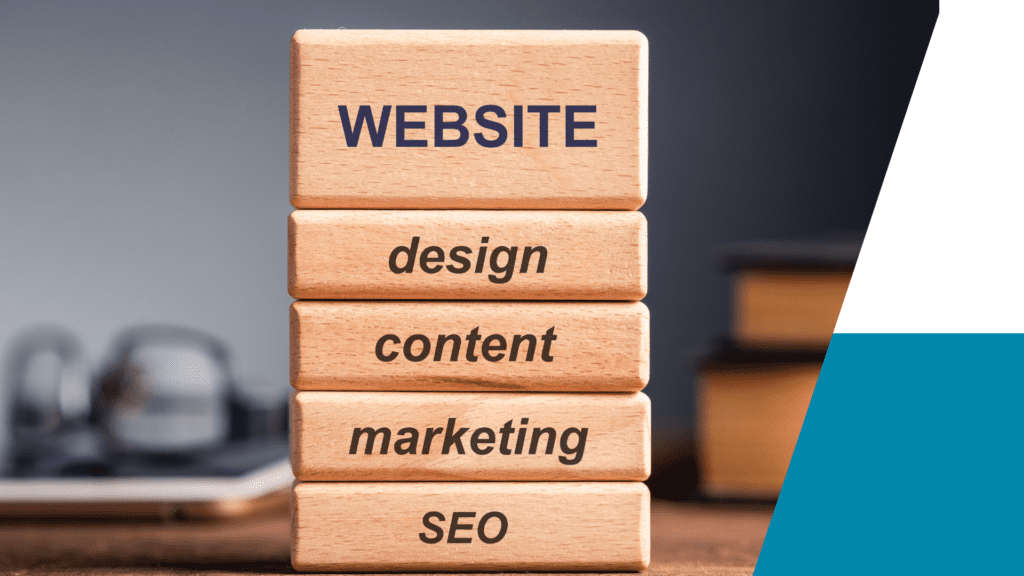 Understanding the Basics of Membership Websites
Defining Your Niche and Target Audience: Do some research and find a special area that you're interested in and know a lot about. This will help you tailor your content and services to a specific group, which will make them more appealing to people who might join.
Planning Your Membership Website
Researching Your Audience and Competitors: Do polls, conversations, or market research to find out what your potential members want, what hurts them, and what they expect. Look at your rivals' websites to find out what they do well and how you can be different.
Selecting the Right Membership Website Builder: Find out about the different systems and website builders. Think about things like how easy it is to use, what features are available (content drip, payment handling, forums, etc.), and how well it can grow. Choose the one that fits your business goals and specialized skills.
Setting Up Your Membership Site
Domain Name Selection and Registration: Choose a domain name that fits your brand and is easy to remember. Keep it related to your area, and don't use names that are too hard to remember or understand.
Choosing a Reliable Hosting Provider: Look for a hosting provider with a fast server, security features (like an SSL certificate), regular backups, and good customer service.
Import Your Membership Database If You Have: If you're switching from an old platform to a new one, make sure that customer info moves over smoothly and securely.
🔑 Bonus Tip: Talk about how a private name can help with branding and building trust. You can use domain name systems like Raklet, which are easy to set up and give you long-term freedom, to figure out the best way to handle your site.
Design and Branding
Designing a User-Friendly and Responsive Layout: Make a clean, easy-to-use style that leads people to the most important parts. Make mobile functionality a top priority for people who visit your site from different devices.
Optimizing User Experience and Navigation: Use menus, groups, and clear CTAs to organize your information in a way that makes sense. Make sure people can quickly find what they need.
Content Strategy and Structure
Organizing Membership Tiers and Access Levels: Set up different membership levels based on the features and perks you offer. There could be base, premium, and VIP tiers, and each one would offer more value than the last.
Creating Exclusive Content for Members: Create high-quality content like articles, movies, e-books, or workshops that are only available to paid members. This gives people a reason to sign up.
Membership Features and Functionality
Member Registration and Subscription Process: Keep the registration process simple by asking for essential information. Clearly communicate the benefits of each membership tier to help users make informed decisions.
Adding Payment Gateway Integration: To handle subscription payments and protect user data, add a safe payment method like PayPal, Stripe, or another trusted source.
Content Creation and Management
Scheduling Content Releases and Updates: Make a content plan so that you can regularly put out new content. This keeps people interested and on the list for a long time.
Organizing and Managing Your Content Library: Use a content management system that sorts and tags content so that it is easy to find. Think about adding a search tool to help people find what they're looking for.
Community Engagement
Integrating Discussion Forums or Social Groups: Set up discussion forums or social groups where people can talk, share experiences, and ask questions about your field.
Encouraging Member Interaction and Participation: Encourage member interaction and participation by starting talks, responding to comments, and making prompts to get people talking.
Hosting Live Webinars or Q&A Sessions: Set up live events so that people can talk to each other in real-time. Answer the members' questions and give them useful information.
Monitor Your Membership Site's Performance
Analyzing Engagement Metrics: Use tools like Google Analytics to keep track of page views, time spent on the site, return rates, and popular content. Change your plans based on what you've learned.
Monitoring Subscription and Churn Rates: Keep an eye on who joins and who drops out. Find trends to improve engagement and deal with things that cause people to leave.
Promote and Market Your Membership Website
Crafting a Strategic Marketing Plan: Make a full plan that includes content marketing, social media promotion, email marketing, and possibly paid advertising.
Utilizing Content and Social Media: Share useful and informative content on social media platforms that are connected to your field. Engage with your audience, reply to comments, and encourage people to share your content to reach more people.
Examples of Successful Membership Websites Members Love
Raklet
Raklet is a tool for managing memberships that also has a site builder.
The website maker is made to be easy to use and cheap, so businesses and organizations of all kinds can benefit from it.
Some of the things that the Raklet website builder can do are:
Drag-and-drop Interface: The Raklet website maker has a drag-and-drop interface, which makes it easy to make a website and make changes to it even if you don't know how to code.
Templates: Raklet has a number of ready-made themes that you can use to get started quickly.
Customization Options: You can change the colors, styles, and layout of your website to make it fit with your brand.
Mobile-friendly Design: With a style that is "mobile-friendly," your website will be automatically set up to work well on mobile devices.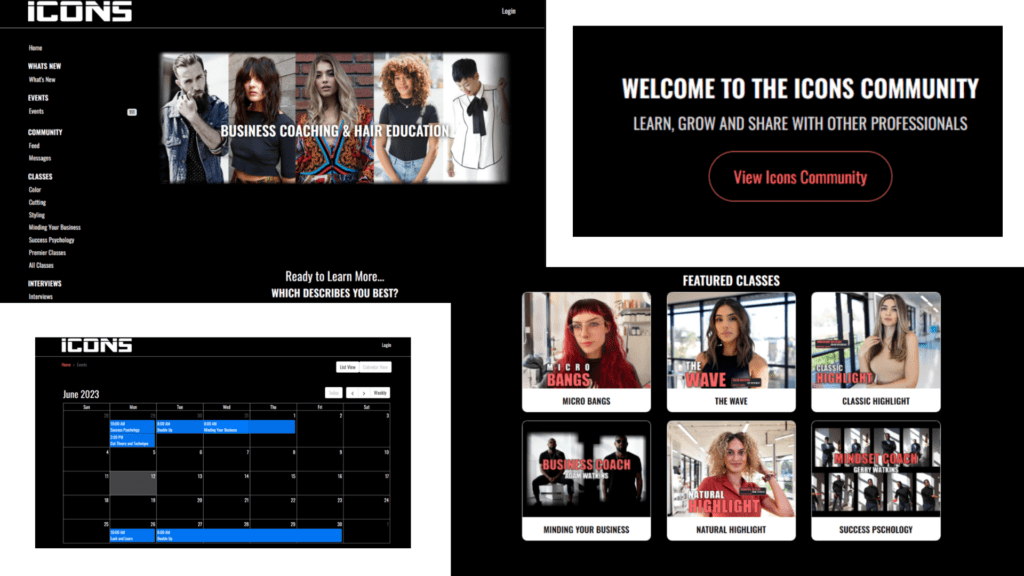 Check out Icons to see how it looks and what you can do!
Wild Apricot is a cloud-based membership management system that is used by companies, trade groups, chambers of commerce, nonprofits, charities, clubs, and community organizations.
Your website's main starting page is the homepage. It should be visually appealing, full of useful information, and give a clear picture of your business and what it has to offer.
Your organization's history, aim, and goals should be explained in more depth on the "About" page.
On the Membership page, you should talk about the perks of joining, the different stages of membership, and how to sign up.
On the Events page, you should list all of your future events, along with the date, time, place, and cost of each one.
Use the News page to tell people what's going on with your group.
Your address, phone number, and email address should all be listed on the page called "Contact."
Memberful is a platform for artists and companies that lets them sell memberships. Memberful has many features, such as managing subscriptions, protecting material, and getting data.
Your website's main starting page is the homepage. It should be visually appealing, full of useful information, and give a clear picture of your business and what it has to offer.
Your organization's history, aim, and goals should be explained in more depth on the "About" page.
On the Membership page, you should talk about the perks of joining, the different stages of membership, and how to sign up.
On the Events page, you should list all of your future events, along with the date, time, place, and cost of each one.
Use the News page to tell people what's going on with your group.
Your address, phone number, and email address should all be listed on the page called "Contact."
The 5 Best Membership Website Builders
Paid Membership Website Builders
Raklet: Raklet offers a wide range of features for effective membership management, communication, and event planning.
Also, Raklet is a website builder for businesses and organizations that lets people join.
It has a drag-and-drop layout that makes it easy to make a website and make changes to it.
Raklet also has a number of features, such as managing memberships, protecting information, and taking payments.
Hivebrite: Hivebrite is a robust community platform that empowers organizations to create interactive communities.
Plus, Hivebrite is a membership website builder that is made for organizations and companies of all kinds.
It has many features, such as managing memberships, protecting information, and getting data.
Hivebrite also has a mobile app that lets your users view your website while they are out and about.
YourMembership: YourMembership is a comprehensive platform offering powerful membership management, event planning, and learning management tools.
Moreover, YourMembership is a website builder for communities and businesses with a lot of users that need to keep track of them all.
It has a lot of features, such as managing memberships, protecting material, and receiving payments.
YourMembership can also connect to other software, such as CRM and email marketing tools, in a number of ways.
Join It: Join It is a user-friendly membership management platform.
Join It does not have a membership website, it does not offer, it only manages the purchasing process.
So it's affordable but simple and limited.
ClubExpress: ClubExpress provides customizable membership management for associations, clubs, and communities.
In addition, Club Express is a membership website builder made for businesses and groups that want to make a community-focused membership website.
It has a lot of different tools, like boards, chat rooms, and event management.
Club Express also has a mobile app that lets members check your website while they're out and about.
Free Membership Website Builders
Wix: Wix enables you to create a free membership website with its user-friendly interface and customizable templates. However, some advanced features may be limited in free plans.
Weebly: Weebly helps you quickly build free membership sites. It offers a free plan to meet basic needs.
WordPress: WordPress goes beyond blogging, allowing you to create free membership sites. However, you might need paid plugins for some advanced features.
One: One is a web hosting business that offers a range of services, such as domain registration, web hosting, email hosting, and a website builder. They are known for having good service that doesn't cost a lot.
They have many different features and services, such as:
Domain registration
Email hosting
Website builder
Memberful: Memberful provides a streamlined platform for selling memberships and digital products. It's known for its integration with content management systems like WordPress.
🗝️ Notes: In addition to their free plans, the 5 free membership website makers listed above also offer free trials.
FAQs for Membership Website
1-What should be included in a membership site?
A membership site should have special material, tools, forums, events, and networking chances for each level of participation, so that each group gets something different out of it.
2-How do membership websites work?
Membership websites work by giving registered users who pay subscription fees access to special material and features. This creates a community and a way for creators to make money.
3-What are the benefits of a membership website?
Membership websites give users access to information that is only available to members, the chance to connect with people who share similar interests, and unique experiences, and the chance to make money.
4-What is the concept of membership-only websites?
Membership-only websites only let people who have signed up and paid for a membership plan see material, use resources, and connect with other people. This creates a community of people who are interested and committed to the site.
5-Can I upgrade or downgrade my membership plan?
Most of the time, you can change your membership plan. Go to your account and look for a way to switch plans.
Final Chapter!
Embarking on the journey of creating a membership website is more than just setting up pages online, it's about crafting a dynamic and engaging experience that resonates with your audience.
By delving into the details outlined in this comprehensive guide, you're arming yourself with the essential knowledge to navigate every step of the process.
From defining a compelling value proposition that sets your membership apart to choosing the right technology stack for seamless functionality, this guide empowers you to make informed decisions that will shape your online community.
A membership site isn't merely a digital platform; it's a haven for specialized content, a hub for interactions, and a space where like-minded individuals unite.
Your membership site's potential for recurring income-engaged community-building, and authority establishment beckons as you transform your passion into an empowering online endeavor.