Regardless of the size of your business, it is very important to have a loyal and engaged online community. Communities provide a variety of advantages, including the ability to convert your customers into active members enhance website traffic, keep consumers loyal, and boost profits. If you don't know how to build an online community, this article will guide you!
What is an Online Community?
A collection of individuals who use the internet to connect and have a common interest or goal is referred to as an online community. Online communities have requirements, such as management, moderation, and community interaction.
In order to access certain information or connections, those who want to join an online community typically need to sign up on a particular website.
4 Benefits of Having an Online Community
1. Companies and their clients may communicate immediately.
Thanks to your online community, you can communicate with your customers in the healthiest and fastest way. With the continuous feedback and receiving cycle, you can instantly get informed about everything that your customers are not satisfied with and strengthen communication. Thus, no matter how crowded your online community is, you can make your customers more committed to your business by increasing active participation.
2. Online communities provide genuine adaptability.
The demands of companies are evolving to become more flexible and dynamic. You may be quickly and flexibly altered due to the variety of participants and the current portfolio of all market research methods. Additionally, you are continually connected to the worlds of your consumers with the right online community management.
3. You can easily enhance your customer's loyalty.
A deeper understanding of your consumers' purchase and decision-making processes is possible when you engage an online community. This will assist you in creating a strategy to promote client loyalty to your brands and goods. Continuous communication between you and your online community will be very beneficial, which will both increase the profit from your customers and keep your customers connected to you longer.
4. Greater data may be acquired.
An online community platform can include both surveys and conversations, depending on the size of the community. Community members can be sent a survey, and rather than relying just on open-ended inquiries, further inquiries can be made. The researcher is then given the chance to explain the reason behind the quantitative findings.
How to Build an Online Community in 5 Steps
Identify the aim and purpose.
One of the most important steps in building an online community is knowing exactly what you are aiming for. Even though a community might have many goals, it's ideal to concentrate on selecting a few that reflect the value provided for you and your community and connect them to certain actions and results.
At this stage, it is important to identify the key factors that create a completely online producing and sharing community. Understanding what genuinely fosters a feeling of community and how its members derive value is crucial.
Understand your member profile.
As a second step, collecting data (such as what your online community members are interested in and their personal information) makes it easier for you to build and manage the community. With Raklet's free CRM, on each member's personal profile, you may save all acquired data. Additionally, this data is available for your members to view and edit as needed so you can keep this information updated. 
Establish community guidelines and requirements.
To prevent trolls, spam, and abuse in your community, it's critical to have rules and a moderating plan in place. What sort of conduct is acceptable for the community is made apparent by community rules and standards.
At this stage, establishing rules for both the behavior of the online community members and the behavior of those who manage this community increases the security within the team. Especially since your community is online, it will be much easier for people to show disturbing behavior towards each other. We often encounter this problem on social media platforms, so solutions such as blocking offensive or insulting comments and users will be useful in this regard.
Set up your community.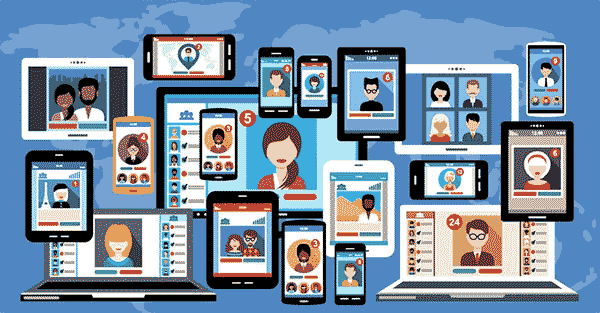 Your community has a goal, you understand each member's profile, and rules that everyone must obey are identified. It's time to launch your community on the platform of your choice and get it going. At this stage, you should pick up a platform, do some customizations, and establish the tasks and roles for your online community.
Choose a platform: The platform you choose for yourself will be the place where you host your members and communicate with them.
First of all, you may want to handle these things only through social media. Many platforms such as Facebook create an opportunity for online communities to come together, regardless of the number of people, with their page and group creation features.
If you want to advance your online community more professionally, you can save time and easily access much more information about your members by choosing an online community software for yourself. At this point, Raklet, which is among the most successful community and membership management software, allows you to get to know your members with the customizable application forms you can offer, and strengthens the communication of community members with each other thanks to features such as online discussion boards.
Make welcoming announcements and materials: In this step, you should specify important things that people who join the online community should know and give them a warm welcome message. An introduction content for newly joined people will not only allow them to get to know you better, but it will also help them not feel like strangers in the community. Onboarding is vital to all communities!
Build and send application forms: The time to access basic and indeed the most important information about your members is when they first become a member of your online community. By preparing an online application form where you can learn not only information such as name and age but also their interests and what they are engaged in, you will provide great comfort for the future.
Since it will be a completely online community, getting to know people will not be as easy as in a community where you can be physically close to them. but if you add features such as application forms or feedback pages, this will be easier.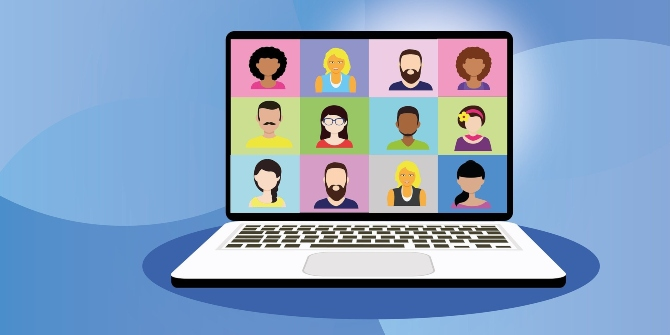 Grow your online community by promoting it.
Promotion can come in many ways and is a necessary step for online communities. You can make a paid promotion on social media to announce your community to more people, or you can reach more people without paying any money with "invite your friend" messages that you can send to already included members. You may also utilize referral programs, which reward members for introducing newcomers to your group. Your incentives may be anything for nothing, a coupon code, a prize (such a new laptop), etc.
You are ready now!
Even though creating an online community requires a lot of work, the results are worth the hassle. If you follow the steps we have shown above and work with a good online community software such as Raklet, you can be quite successful.
If you liked this article, you might also like these other posts from our blog: