An association management software or association management system, in short AMS, helps you build, maintain and track member relationships within your association as your association or online community grows. By using an AMS, your staff can share ideas and make decisions jointly. Since the software of your choice is likely to have long-term consequences, it is important to choose the right software that fits best to your association's specific needs. If you are wondering how to choose AMS, tune in! In this article, we will examine association management software to help you in your search for choosing the best AMS for your organization.
What is an association management software (AMS)?
AMS, often known as an association management system, stands for association management software. It is a kind of technology that organizations and other membership businesses frequently utilize in the cloud.
With AMS, employees can manage the full member pipeline, from acquisition to retention to referrals and beyond, from a single system.
What is the difference between membership management system and AMS?
The complicated requirements of associations are the primary focus of the development and design of association management software. Software for managing memberships is typically made for groups with less complex requirements.
While AMS is made to handle with complicated membership arrangements including many layers of group and individual memberships and memberships that trickle down from organizations to people, MMS is better suited for hobbyist groups with basic membership structures.
Why do you need AMS?
Professional organizations employ an AMS, a time-saving all-in-one solution, to handle all of their membership-related tasks online.
By keeping an up-to-date member database, contacting and engaging with members, automating chores like member fee renewal reminders, enabling members to safely pay their dues online, and other duties, an association management system may assist you.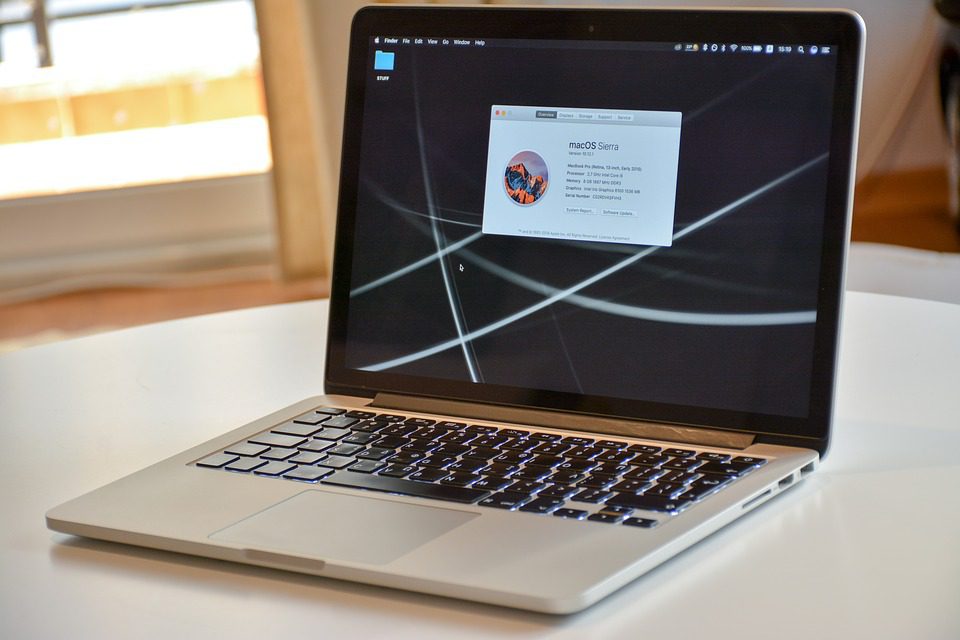 An association management software allows your staff to share ideas and make well-informed joint decisions.
Must-Have Features in an AMS
There are certain qualities and features that an AMS should provide to your association. Let's look at some of the essential ones in more detail:
-Scalability and flexibility:
An AMS should meet your current needs and help your organization with long-term growth. The software should be able to create custom fields, collect unlimited data sets, and more. When an AMS provides you with the necessary tools to maintain future growth, your expense of making future system alterations will be minimized.
– Email and SMS Tools:
You should have email and SMS tracking in your AMS. You may learn who opens your emails, when, how frequently, and from where by using this tool. Having data in your hand will also ensure that you are constantly informed and that you speak wisely. Also, you may send automated emails and text messages based on customer behavior and preferences.
– Fundraising Tools:
The donation process should be mobile-friendly as well so that you may collect money from the greater audience who utilizes mobile devices to access the internet. For the best administration of fundraising efforts, the AMS should have sufficient payment processing, email campaigns, and landing sites.
-Customer Service:
Providing good customer service is essential for an AMS because you need to feel like the AMS will be there to help you whenever a problem occurs. Therefore, when looking for an AMS you should research their customer service history and ask them questions such as when a problem occurs, does the company always have someone on call, etc.
-Reliable Reporting:
An AMS should be able to provide reliable reports to help you when making decisions concerning your organization's growth. Therefore when searching for an AMS, look for system features such as the ability to generate custom reports or conduct easy searches across multiple tables and fields.
Handling leads from your association's website and entering information from members and other contacts might take hours upon hours. There are jobs that need, for instance:
synchronizing contacts
accurate member data
input for membership registration
invoicing for membership fees
scheduling volunteers to help with event planning.
For your administrator, these activities may be time-consuming and quite demanding. This can be done more quickly and efficiently with a trustworthy AMS.
How much does an AMS Cost?
When you are in search of an association management software, one of the first questions that will pop up is ''how much is it going to cost?''. The answer to this question depends on different factors. Largely, it is dependent on your answers to questions such as how will you select it, how will you pay for it, how will you implement it and how long are you planning to use it. Based on the answers you give to these questions, the cost of AMS will differ. We can identify some of the factors that affect the AMS cost:
Implement or customize: The more affordable choice is to quickly implement AMS software that has already been developed. On the other side, you may pay more to have the AMS software tailored to your company's requirements.
Transparent pricing: When looking for the best AMS software, check to see if the pricing options are openly discussed and plainly presented. A pricing strategy that is unclear might result in unpleasant shocks down the road. Trust is a crucial component.
The number of users: The pricing for most AMS software plans varies depending on how many people will be using it. For small associations, the price will be lower than others. You may carefully consider and optimize the required number of users from your business in order to budget for the cost of your AMS software, and you can avoid paying extra if having a lot of users won't be beneficial.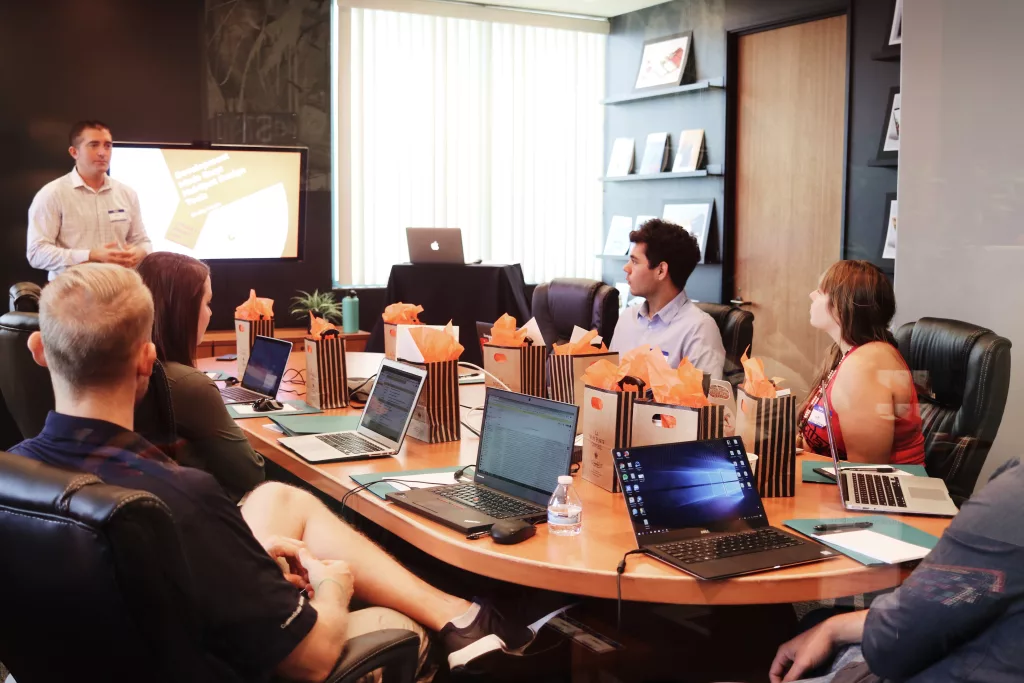 How to Choose the Best Association Management Software in 3 Steps?
We covered the essential features you should consider in your AMS selection process . But just because the software has these essential qualities doesn't mean it is the right one for your organization. There are a number of aspects to consider when choosing the right AMS for your organization. Let's check them out and see how this choice can be made:
1) Form a search team:
Before searching for association management software, you need to form a search team consisting of unique perspectives and backgrounds. A good search team may include financial, communications, and events roles. After building your team, you can come up with a team leader to make your decision process even easier.
Forming a team with people from different backgrounds and perspectives will bring out well-thought decisions and therefore is an important step in choosing an AMS.
2) Decide on your organization's goals and needs:
After building your team, it is time for them to sit down and think about the organization's goals and needs. Most association management software will have so many features. But this doesn't mean much unless they provide the necessary tools for your organization's growth. Therefore, you need to decide on your organization's needs beforehand and then look for software that can meet those needs.
3) Identify potential vendors and book demos:
Now that you know what your organization needs from software, it is time to identify potential vendors and book demos with them. Booking demos can help you to understand how the software actually functions and can work with your association. You can easily evaluate AMS based on the information you receive on demos and then decide on an AMS you want to work with.
What is the Best AMS?
Raklet is a cloud-based all-in-one AMS Platform and the best association management software that lets you handle your tasks from one platform and streamlines the entire process of association management. We know how difficult management can be; hours are spent collecting data, fixing excel sheets, and checking and re-checking payments. However, with Raklet's great variety of features, it doesn't need to be so difficult anymore!
You can keep all acquired data on your members' individual profiles. Members have the ability to access and update them anytime and anywhere they wish. You may save, export, and analyze them in your large member data.
With our discussion boards, you can improve communication between HOA members. From our easy-to-use platform, you can automate service requests and follow up on tasks easily. You can collect payments, and fees and not worry about keeping track of them manually, as the platform will do it for you.
At its core, Raklet's platform is your flexible and easy-to-use database that connects to more than 4,000 other apps online which is a great AMS solution for your association and online community.
You can manage contacts and customize their profiles. Raklet offers a public-facing public site and mobile apps for your contacts.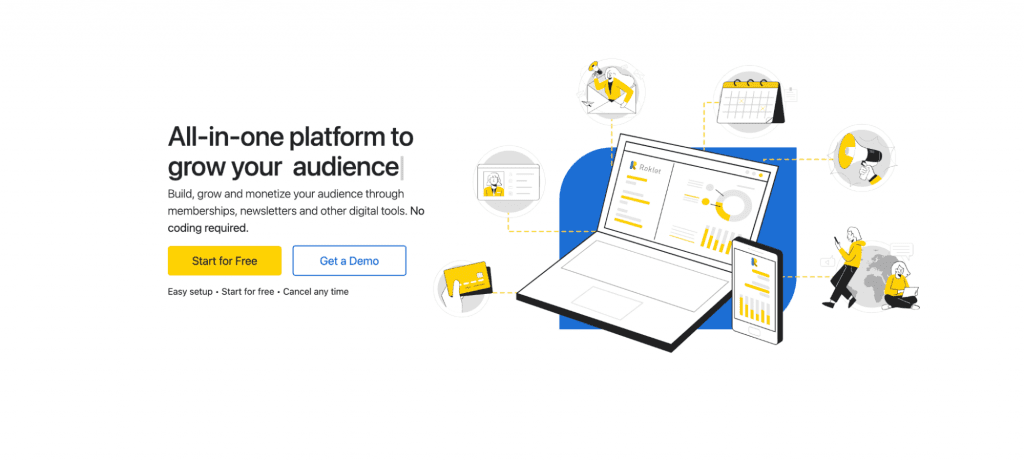 If you enjoyed reading this article, you can check out other articles from our blog: