Membership objectives have evolved as a result of the variety of associations and organizations in the modern world. The more you focus on engaging your members and developing strong relationships with them, the quicker your organization will increase its efficiency. In this article, we will present to you some important strategies that will help you maintain your member retention!
What Does Member Retention Mean?
The percentage of your members that keep their memberships active is known as member retention. Since it explains how you keep your members from canceling their subscriptions and how you make sure they receive enough value from the services you're providing, it is an essential part of the membership model. Additionally, it is a reliable sign of the success of your organization.
What is Membership Retention Rate?
The measure of membership retention over time is the member retention rate. In other words, it's the ratio of members who renew their membership to those who do not.
The percentage format for the member retention rate is used. All membership retention rates would be at 100% in an ideal world, but it goes without saying that this isn't always attainable. Above 75% is a more reachable goal if you use membership retention strategies and increase membership retention.
Why Retaining Members is Important?
All organizations must prioritize member retention. It conveys information about the organization's performance and value as a potential employer. You can use that involvement to strengthen member connections and your retention rates by taking into account the places where your members are currently engaged. Additionally, as you put emphasis on member retention, your organization will gain a reputation for dependability and providing value to its members.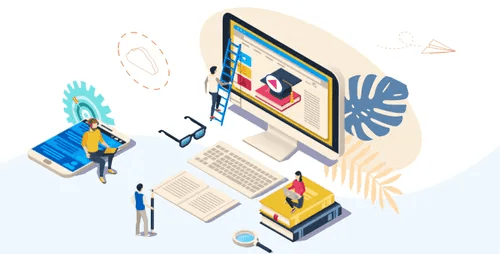 5 Membership Retention Strategies To Retain Members
We've learned that member retention is essential to your organization's long-term success. So how can you effectively improve member retention? There are some good membership retention strategies you should follow to achieve this. Here are some tips we have prepared for you:
Include offers and membership benefits to existing members.
It is important to concentrate on how your members feel about your organization if you want to promote member retention or improve consumer loyalty. If a company offers current members new advantages, retention rates will increase and potential members will get committed. Also, do not forget to remind your members of the benefits you have provided them and ensure that they continue their membership.
Here are a few member benefits you can offer to your members:
Discount on first-month payments or free trial
Member-only content and downloadable resources
Exclusive events
Member discounts and coupons on various brands
Understand your members and be communicative.
You need efficient communication techniques and great customer service to keep members and develop close bonds with them. Additionally, selecting the appropriate communication tools and channels falls under this.
You can keep your communication alive with one-on-one meetings or you can communicate via discussion boards or communication channels. Additionally, you may send customized messages and emails to make your members feel special.
Researching thoroughly and understanding your members' needs, goals, and expectations can help you provide the material they anticipate. Also, you should provide excellent customer service that will allow your members to reach you. This membership retention strategy will encourage members joined to continue their membership.
Organize members-only events and meetings.
Well-planned strategies to keep your members interested in your community include events, talks, and other forms of gatherings. You should implement appropriate event ideas and maximize content according to your objectives and the audience you want to attract. Sending invitations to these events as personal e-mails will make your members feel special. You might even create a website for your business to provide information about future events. Your loyal members will be active in these events and this will improve your membership retention.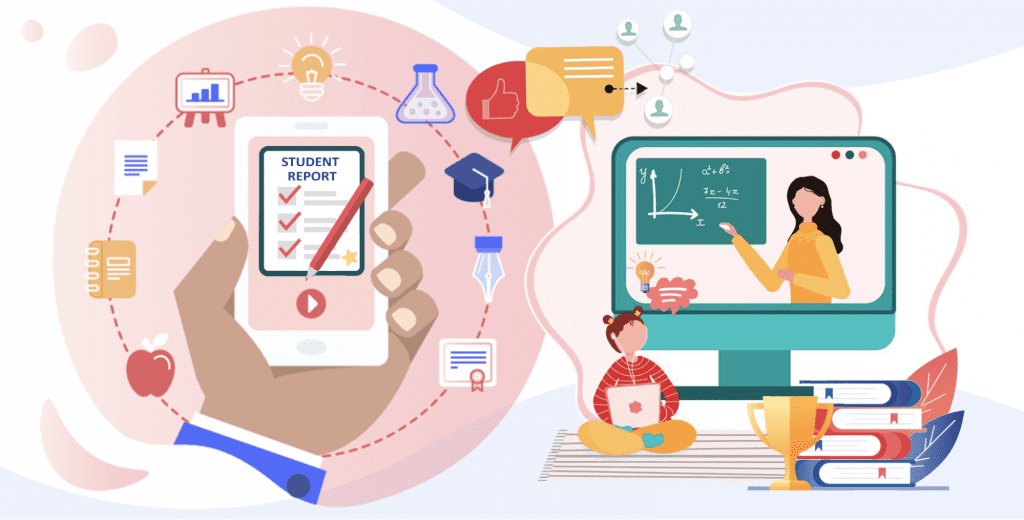 Find out why your members have unsubscribed.
This is a great retention strategy that requires you to make an effort to find out the reasons why members leave your organization. Ask the leaving members if they would want to explain their decision to leave. The following are some potential causes to take into account if current members decide not to renew and quit your association:
They don't feel committed enough.
They don't receive enough benefits from your membership.
They may find you inactive.
They may have felt unimportant due to the lack of communication.
Avoid sending constant notifications.
Of course, it would be good to send emails or messages to your members to remind them of the advantages you offer them or to invite them to the events you organize. But if the frequency of these notifications increases too much, your members will get tired of it after a while and will want to mute you and even freeze or cancel their memberships. By making too many contacts, you run the danger of coming across as uninteresting and spammy, which will turn off current members. Instead, put your attention on effective communication that strengthens the bonds among your organization's members.
Ensure Member Retention With Raklet's Great Membership Management Software!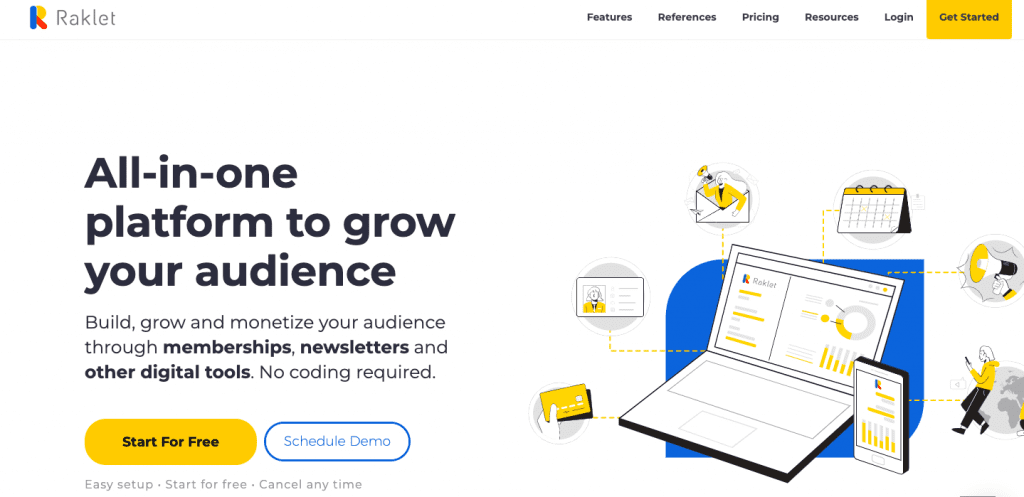 I
If you would like to retain your members in your organization, it will be useful for you to follow the tips given above. If you work with an effective membership management software like Raklet, it will be easier to follow these steps, increase the number of members engaged and you will be able to boost membership retention!
Raklet provides a powerful CRM to make your membership management procedures more efficient. You can use Raklet to obtain real-time updates from your members and let them import and update their data. Additionally, each member will receive a digital membership card that can be used to check them in for events or community gatherings and help them feel unique and like a part of the organization. To simplify your events and promote upcoming ones, you may send your members bulk emails and SMS messages. Also, Raklet's automated membership renewal reminders help increase member renewals by reminding their renewal time automatically and improving member retention.
You can check out our extensive features and our transparent pricing plans for more information!
If you like this article, you can read more about membership management on our blog: