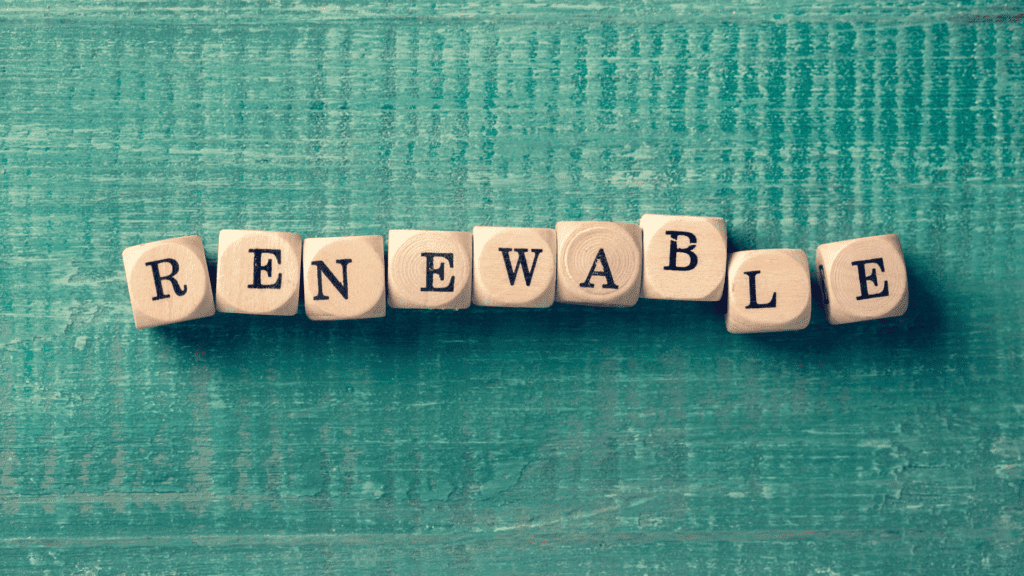 Are you looking for ways to make it easier for people to update their memberships? Stop looking! Raklet is excited to offer your-ultimate-2023-guide-to-online-membership-management and membership-model-a-total-guide. We're here to help you create powerful and customized membership renewal letters with our wide range of tools.
It's important to write engaging membership renewal emails and letters to show how important it is to stay a member. We've made a sample membership renewal letter template and a membership renewal email template to help you get started. These templates are meant to give your members ideas and make them feel connected to your group, which will encourage them to stay with it.
Our dedication to your success and Raklet's expertise go hand in hand. Together, we can make it easier and faster to renew memberships, which will make it more likely that people will stay members. Our goal is to help you create an easy process that makes your membership group feel like they belong and are appreciated.
Stay tuned as we learn more about the power of the membership renewal letter and how to write effective renewal messages. Our sample membership renewal letter template and membership renewal email template will help you through the process. With Raklet's help, you can make it easier for members to connect with each other and grow a strong group of active users.
What is a renewal reminder?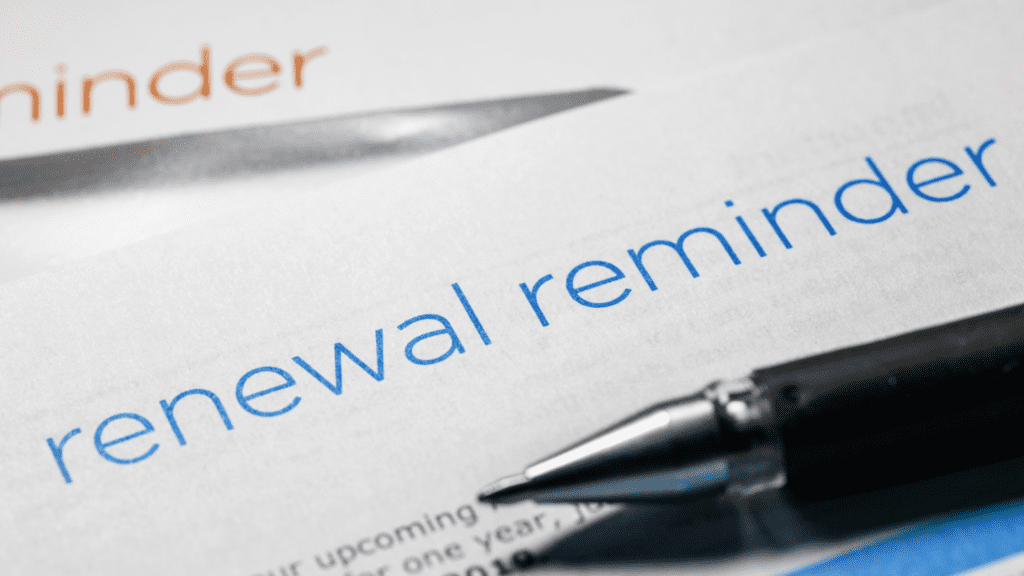 When the expiration date of membership gets closer, members need a friendly and informative renewal reminder to get them to act and renew their pledges. A renewal reminder email is needed to be sent about 30 days before the subscription ends.
When sending a membership renewal email, thank the person for being a member in the past and point out what they've done for your group. Tell them in a clear way that their membership is about to expire and highlight the benefits of renewing, like exclusive access to events, resources, or savings. Use a membership renewal email template as a guide for your message and give members an easy way to renew, like a safe payment link.
In the same way, a membership renewal letter should start with a personalized welcome and thank the person for continuing to support the organization. Indicate the expiration date clearly and tell people how to refresh it, whether it's online, by mail, or in person. Use a sample membership renewal letter template to help you write a clear and convincing message. This will help you make sure that any changes or updates to the membership are clear.
By sending well-written membership renewal emails and letters, you can let your members know how important it is to renew while keeping in touch with them. These reminders are a great chance to get members to renew their memberships and stay involved with and supportive of your group.
What Does Membership Renewal Mean?
When a membership expires, members have the option to renew it for an additional period of time; this process is called membership renewal. A membership renewal letter or membership renewal email is sent out to members to remind them that their membership is about to expire and to encourage them to renew. Organizations frequently make available a sample membership renewal letter template or membership renewal email template to help with this process.
A membership renewal letter is a formal letter sent to members thanking them for their continued support and explaining the many advantages they would reap by continuing their membership. The membership expiration date, renewal information, and any membership changes are all included. A membership renewal email does the same thing, only it's shorter, more personable, and has a "renew now" button.
What is the Difference Between Renewal Rate and Retention Rate?
Renewal rate and retention rate are both important ways to measure how well a membership-based group is doing and how successful it is. Even though these metrics are linked, they measure different parts of member behavior and engagement.
The renewal rate tells you exactly how many members decide to keep their memberships after the first term is over. It shows how well a group does at keeping its members involved. A high renewal rate shows that members are happy and involved, that renewal tactics are working, and that communication is going well through things like membership renewal letters and membership renewal emails.
On the other hand, the retention rate gives a bigger picture by looking at the number of members who are still active after a certain amount of time, whether or not they passed through a formal renewal process. It covers both people who have renewed their memberships and people who haven't done anything specific to renew. The retention rate shows how well an organization can keep its members involved and loyal over time. It also shows how strong the organization's value offering is and how well it treats its members.
In short, the renewal rate looks at how many members renew their memberships. The retention rate, on the other hand, looks at how loyal and involved all current members are, regardless of whether or not they renewed their memberships. These metrics are very important for figuring out how well a group can keep its members engaged and growing.
The Importance of Membership Renewals Strategies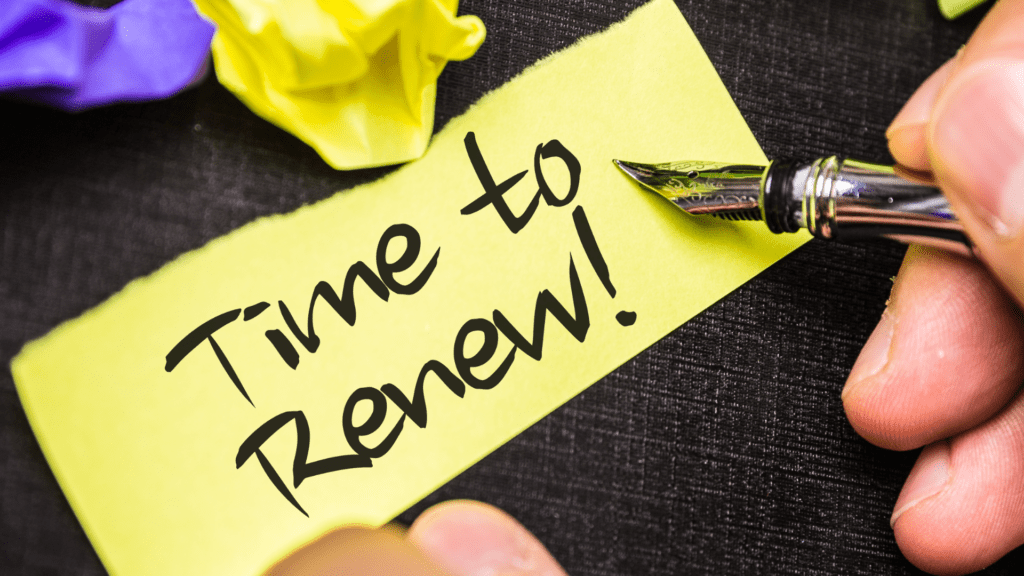 Membership-based groups need membership renewal strategies to keep doing well and grow. Using effective strategies like membership renewal letters, membership renewal emails, sample membership renewal letter templates, and membership renewal email templates can make a big difference in an organization's ability to keep its current members and keep their support and engagement.
Membership renewal letters are personalized messages to members that thank them for their help in the past and explain why they should keep their membership. By using sample membership renewal letter templates, groups can make persuasive messages that list the benefits of membership, explain how to renew, and talk about any updates or changes to the membership. These letters get in touch with members in an easy and personal way and tell them how important it is to stay committed.
Membership renewal letters and membership renewal emails are both helpful ways to get members involved and speed up the renewal process. Using membership renewal email templates lets groups send out messages that are both relevant and timely. Members are more likely to renew quickly if these emails give them a sense of urgency, offer special discounts or rewards for renewing, and give them easy ways to pay. By using membership renewal letters and emails well, groups can increase the number of people who renew their memberships and keep a strong base of loyal members.
How Can You Increase Your Membership Renewal Rate?
1. Customize your email for your members
While sending out a renewal email to your members, make sure you customize the content for them. Learn about your members' interests and likes before you send the renewal email. Focus on specific member benefits they might be interested in based on their activity.
Try to create separate emails based on the membership status of each member. You can try 'miss-you' emails for members who haven't been active on the portal; a 'thank-you' email for long-standing members who have significantly contributed to the community; or 'welcome' emails for new members.
If you are using Raklet's membership management software, you can customize and create new email templates for your members based on membership categories, segments, or levels.
2. Set up automated payments for your members
Set up automated payments for your members. This process helps you automatically charge the membership fee to your members at the end of the membership duration. This process is set up once and helps you improve your renewal rate.
Automated payments help you save time and money by processing membership fees. In addition to this, they also help you avoid late payments from your members. You also don't have to send nagging emails to your members about upcoming payments.
Learn more about the payment activation requirements before you set up automated payments for your members.
If you are looking for great membership management software for your organization, Raklet is deemed one of the top 20 membership management software by Capterra. And if you are a small organization trying to set up a membership management system, get started with our completely free account today
3. Highlight the benefits of being a member of your community
Members are prone to thinking about the benefits of being a part of your community. So, it is very important to highlight the benefits of being a member.
Your membership renewal email must be able to showcase all the benefits of being associated with your organization. Your renewal messages must be crafted in such a way that the members feel a sense of belonging.
Don't simply talk about your products and offerings; instead, make sure to write in a way that helps them connect emotionally with your community and its services. Your benefits don't have to be detailed, but they should be relevant.
Check out how Raklet's Alumni Portal brought Koç University alumni together by using the alumni management software.
4. Acknowledge your members and connect with them personally
If you have a membership management system such as Raklet that has automated payments for membership renewal, all your dues are collected automatically. However, this does not mean that you do not connect with your members personally. Make sure you acknowledge your members and their contributions to your community.
Set up email templates that can be used later
It is crucial to reconnect with your members on a personal level. Notify them of the upcoming membership renewal and that their credit cards will be charged. These small efforts will be highly appreciated and will help you grow your community.
5. Take time to draft the right membership renewal email template for your members.
As a community, it's expected that you will send emails and text messages to your members over a period of time. However, a membership renewal email is important and must be drafted with care.
The two types of emails that you can draft for the membership renewal email template
Members generally receive two types of membership renewal emails from a member management software.
A membership renewal reminder email was sent before the renewal date
A member is often busy with various tasks, so it is important to send multiple renewal email reminders. Make sure you are frequent with your communication but do not overburden them with irrelevant messages.
Include a thank you note at the beginning of the email to make them feel valued. Talk about how their current membership has helped you achieve various milestones as a community. Make sure automated reminder emails using the email module
You can send automated reminder emails to your members using Raklet's automated email reminders. Read more to understand how to send automated email messages to your members. you include their last renewal date and how to renew their membership. Don't forget to highlight the membership benefits too.
Set up
A membership renewal email template sent after the renewal date
What happens if a member does not renew their membership before the renewal date? It is a chance to send them a reminder email to let them know that they have missed renewing their membership.
If you have a grace period, don't forget to include it in your email message. And make sure to include all the benefits that come with their membership. Don't forget to add an easy link to direct them to the payment page.
Add a 'payment button' directly in your email template to help them pay for their membership. Send them a genuine note of thanks while closing your email. Make sure your membership renewal email is warm, personal, and friendly.
Membership Renewal Letter Checklist
Our comprehensive membership renewal checklist gives groups the tools they need to make powerful, personalized membership renewal letters. With a focus on customization and good communication, our checklist makes sure that groups can get the most out of their renewal rates and keep a strong base of engaged members.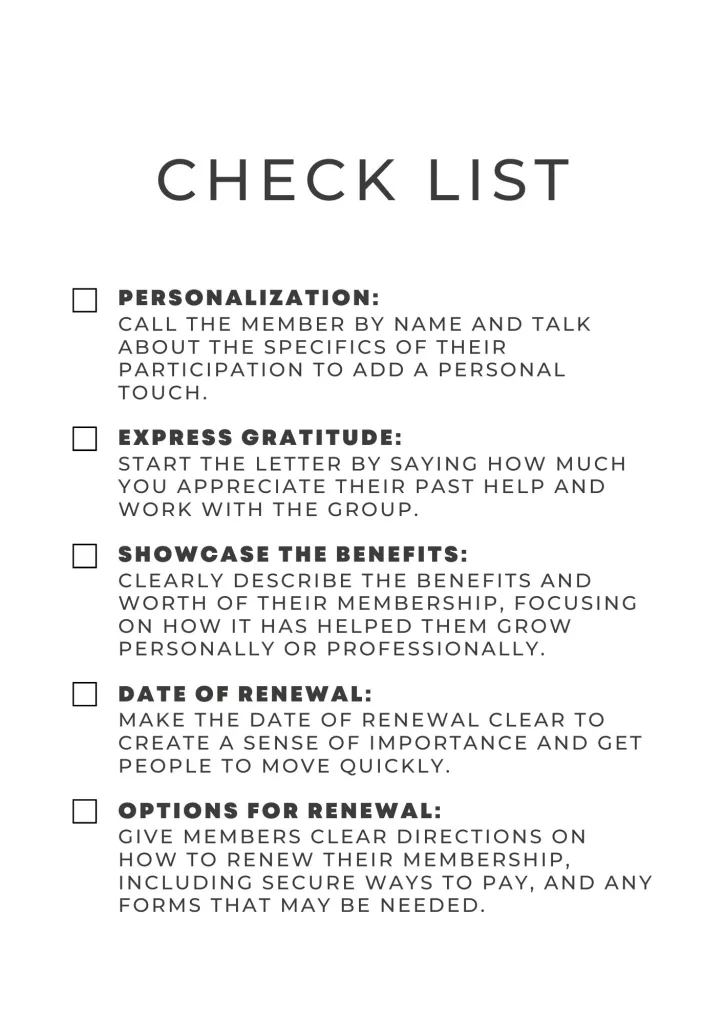 By looking at this checklist, you can check what you should have in your own membership renewal letter or membership renewal email.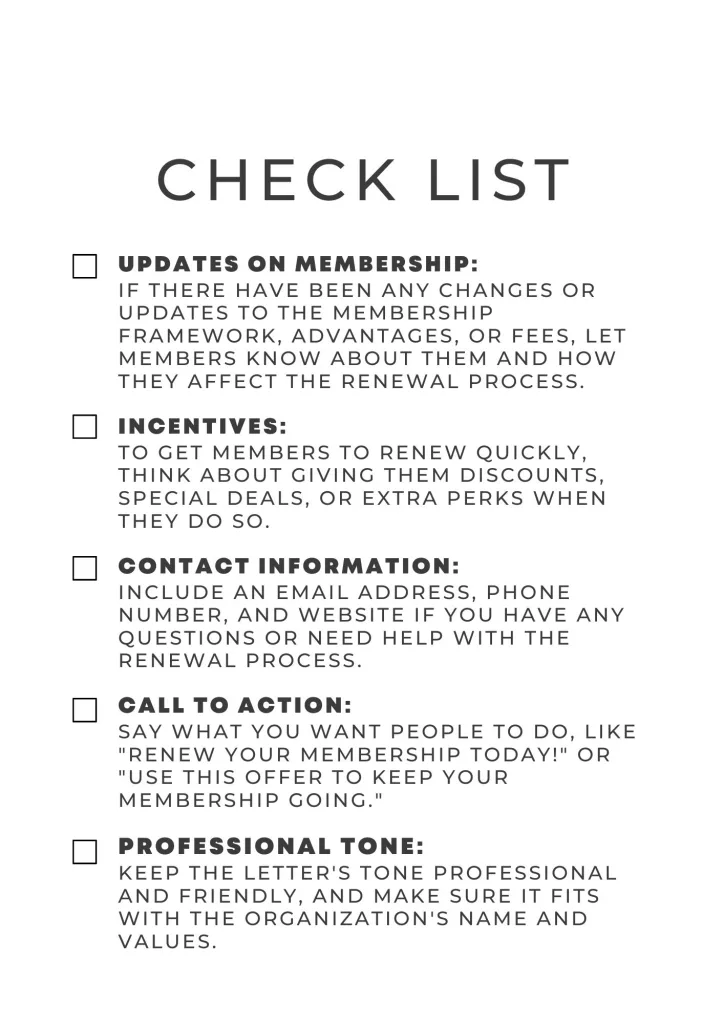 We have added 10 important points to our checklist for you. It is important that these are included in the membership renewal letter and email. In addition, you should definitely add what you want to say about your organization.
10 Simple Tips to Improve Your Membership Renewal Letters
Using these unique ideas to get your members more interested in renewing their memberships. With these tips, you can make your renewal letter powerful tool with a lasting impact. For example, you can use visuals and success stories to make the renewal process easier. By adding creativity and customization, you can build stronger relationships with your members, get them to renew their memberships more often, and make sure your group keeps growing and succeeding.
1-Write an attractive opening: Start your renewal letter with an engaging story or interesting fact that takes your members' attention and makes them want to read more.
2-Make it customized: Use the unique voice and tone of your group in your renewal letter to make a personal connection with your members that hits them on an emotional level.
3-Use images in a smart way: Use visuals strategically: Use interesting pictures or infographics to divide the text and make your renewal letter more visually appealing and interesting.
4-Showcase the success stories of your members: Share inspiring anecdotes or comments from happy members to show how their membership has helped and to give them a sense of belonging.
5-Add interactive features: Interactive features, like checkboxes or unique QR codes, make it easy for users to tell you how they want to be renewed or get access to exclusive content.
6-Create a sense of exclusivity: by giving benefits or rewards to members who renew, you can create a sense of exclusivity. This creates a sense of urgency and makes them feel special for being a part of your group.
7-Utilize social proof: Use social proof, such as mentions on social media, and positive reviews from important people in your field, to build your credibility and show that membership is worth it.
8-The renewal process: Make it easy for members to renew by giving them an online portal or a pre-filled registration form.
9-Offer different payment options: Give your users different ways to pay, like monthly installments or automatic renewal, to help them with their finances and make things easier for them.
10-Show sincere gratitude: Thank your members for their continued support and stress how important they are to the success of your group and the completion of its mission.
10 Membership Renewal Letter Samples
It is very important for the future of your organization that your members renew their memberships. You should not forget to inform them about the membership renewal dates. It is very important to send a membership renewal letter or membership renewal email as the deadlines approach. We have prepared different membership renewal email templates that you can use in this context. You can download it by clicking the link and send it to your own members by making changes!
1-Standard Template
This membership renewal template is pretty simple, you'll have to change it to fit the needs of your organization. One way to do this is to change the style so that it fits your cause.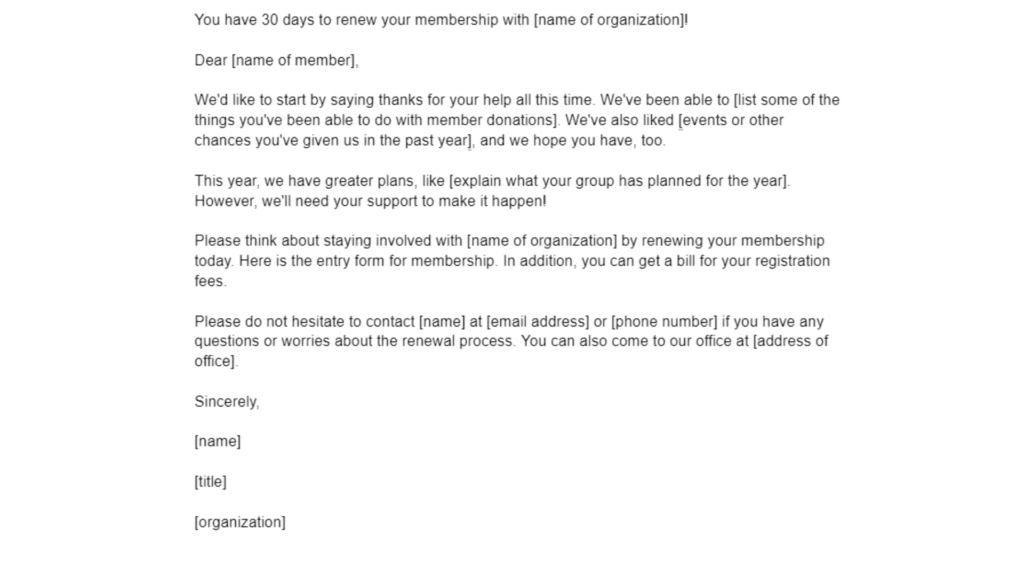 2-90 Days Before Renewal Date
As the renewal date gets closer, you'll want to make sure that the renewal process is as quick, easy, and helpful as possible for members. A good way to do this is to give both a form to send by mail and a way to renew online.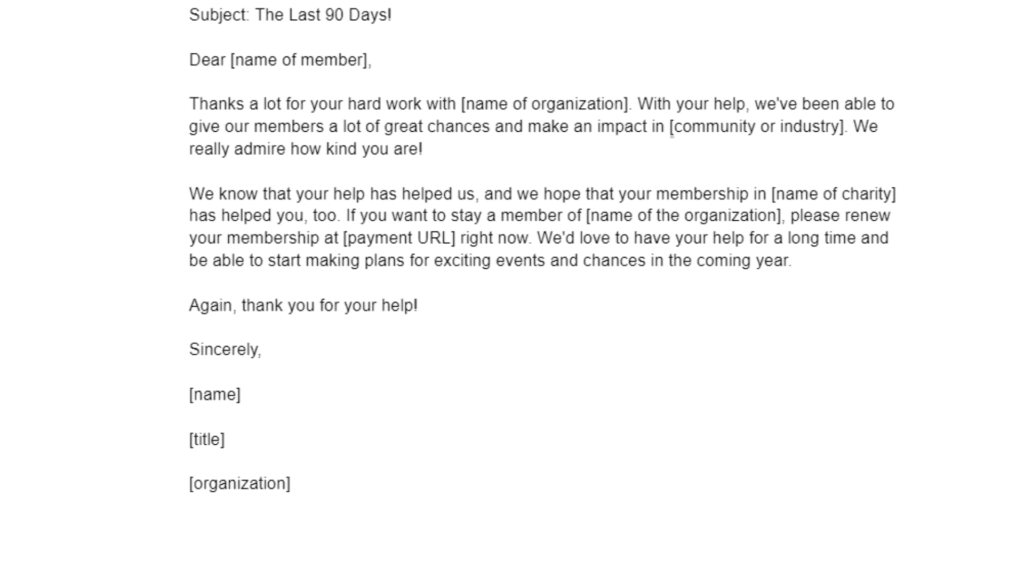 3-15 Days Before Renewal Date
When you have 15 days left until the renewal date, you should take a different method than when you had 90 days left. You'll need to use words that members can act on to get them to renew on time.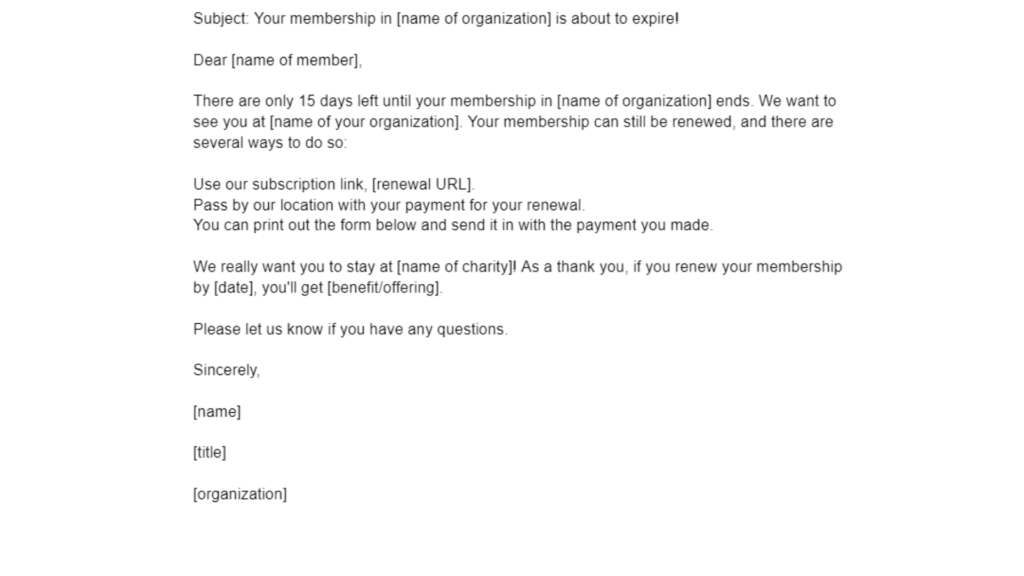 4-Expiration Date
Even though this letter needs to be sent as soon as possible, you don't want to be too pushy. It's important to stress how important it is to renew without being too pushy. Instead of just telling members their time is up, show them why they should renew quickly.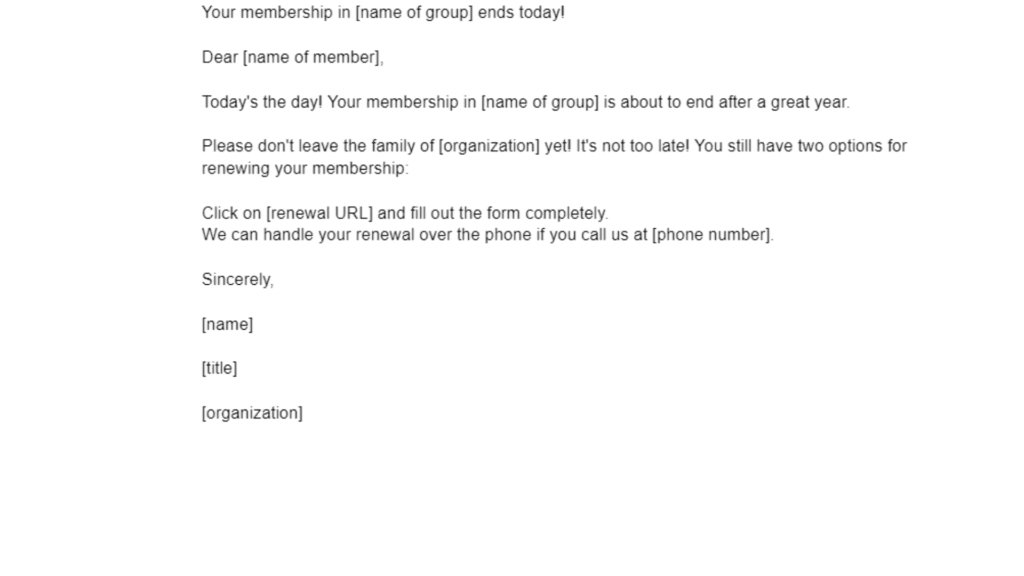 5-Focus on Effects
This letter template for renewing a membership is all about the member's unique actions. Make sure to be as detailed as you can when doing this. Include numbers about what your group was able to do with this member's help if you have them.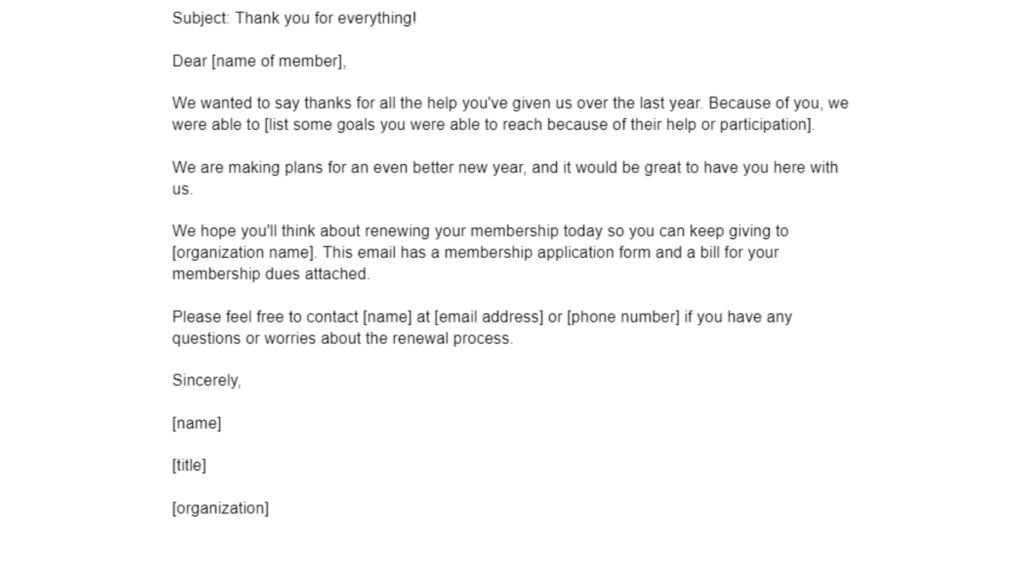 6-Highlight the Benefits
When you focus on perks, you want to be clear that your members understand exactly how their continued support will be good for both of you. Bring up any plans you have to get members involved or help them grow professionally.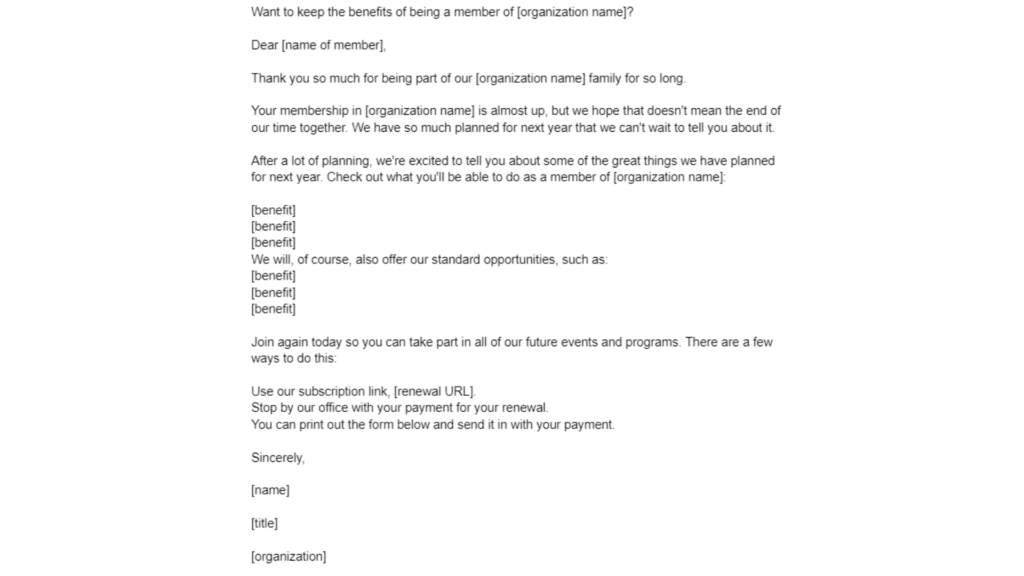 7-Customization
This template is focused on the person and what they did while they were a part of your group. You should talk about how this person has helped your nonprofit as an individual. For instance, you could write about the gifts they've made, the events they've been to, or the projects they've helped with.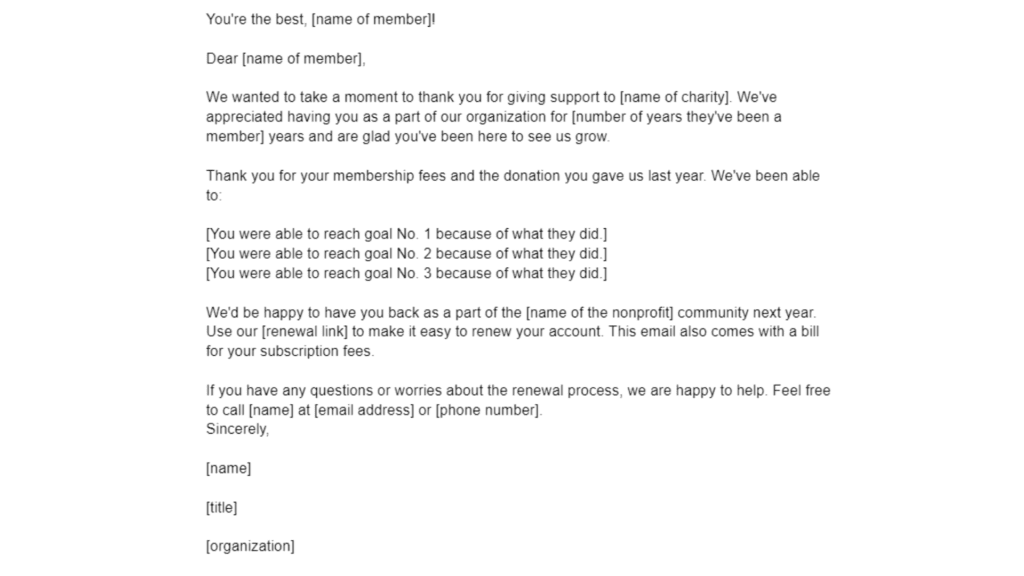 8- Cultural Organizations
The idea behind this membership renewal letter is simple; list all the perks of being a member so that people will keep coming back. Don't forget to talk about the good things that have happened to you in the past and the things you have done.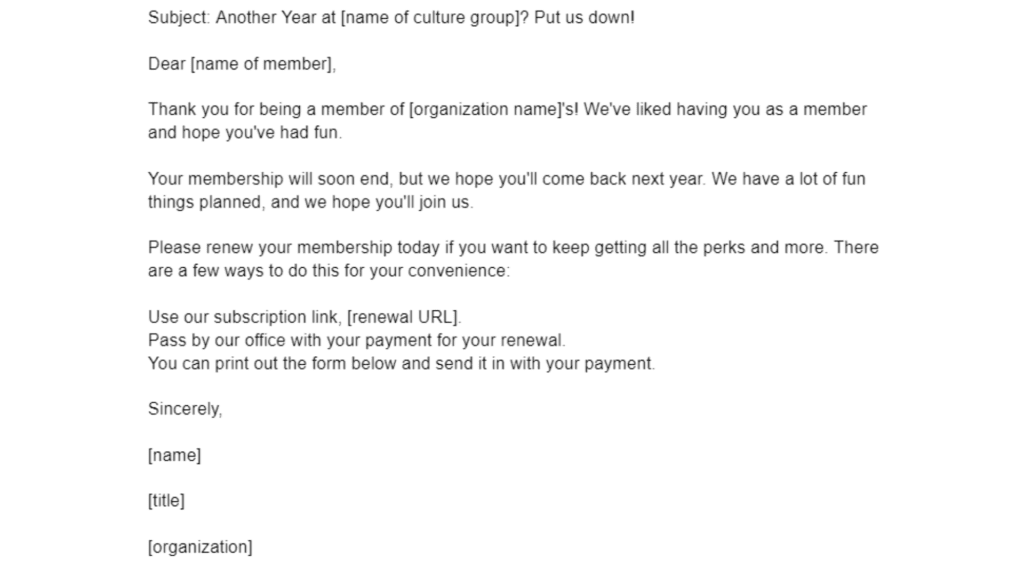 9- Associations
To keep people in your group, you need to show them why they ought to stay. One of the most significant issues for you may be opportunities to network.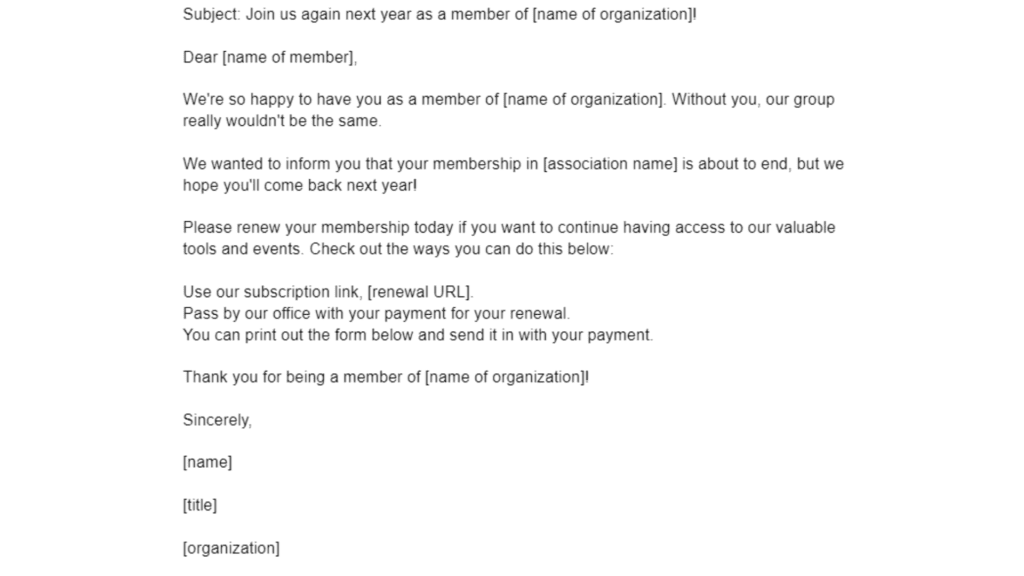 10-Last Week Of Membership
It is no different from a 15-day reminder. If you leave the basics the same and change the dates, you can have a nice membership renewal email regarding this week's renewal.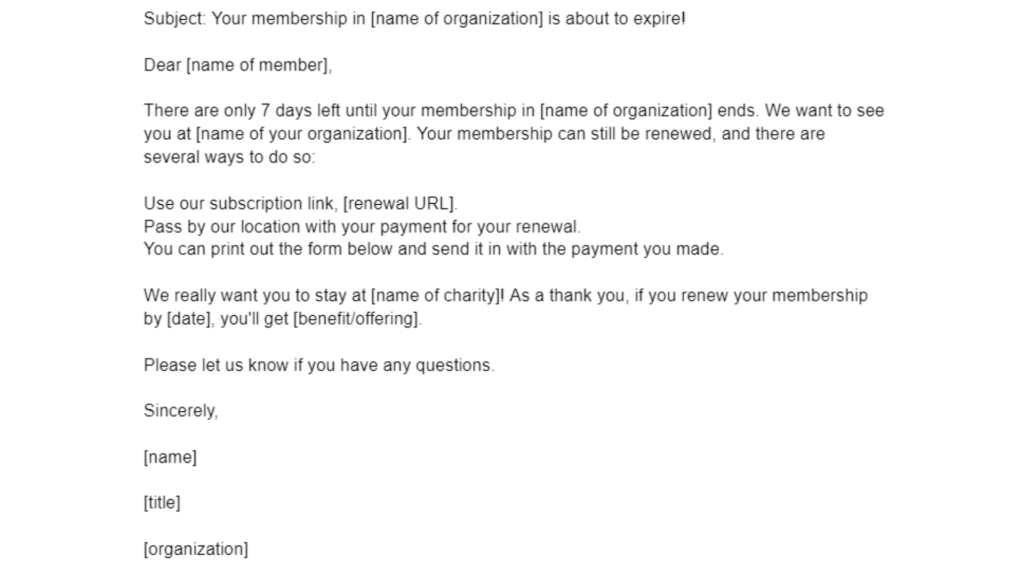 Last Words on Membership Renewal Letter
Optimizing your membership renewal letters is important if you want to keep your membership group strong and active. By using the 10 simple tips we've already talked about, you can make your repeat communications much more effective. Using Raklet's top 20 membership management software you can customize your "membership renewal letters" with features that let you customize them and divide your members into groups. Use the tips and ideas in the how to build a membership app and use it effectively guide to make it easy for members to renew their memberships.
When writing your membership renewal letters, make sure to use persuasive wording that shows the benefits of being a member and thanks your members for their continued support. Use attractive templates and sample membership renewal letter templates to make sure the design is professional and looks good. Also, use membership renewal email templates to improve your communication and make sure that everything is the same across all places of contact.