IPCEF chose Raklet as their nonprofit CRM software. Let's see how they reached this decision, and how Raklet has improved their management process.

The IPC Education Foundation (IPCEF) advertises the field of electronics manufacturing. They aim to present it as a viable career opportunity to students and build awareness about the sector in general. IPCEF is tied to its parent organization IPC, a nonprofit concerned with improving the field of building electronics. They also aim to help manufacturers raise the standards in the manufacturing industry. Educating and providing opportunities to students is a key process in this journey.


Currently, technical manufacturing is not among the most popular career options. As a result, there are a lack of qualified and willing laborers in the field. IPCEF hopes to change this. They organize certain learning opportunities, events, and scholarships for students. They also connect with STEM educators for teaching grants and curriculum assistance.


Among IPCEF's partners/sponsors are notable names in the field. This includes names like Weller, Nordson, and Panasonic. They also aim to help their members through their sponsorships. Through their IPC Student Chapter program, they give out an annual $1,000 scholarship to over 50 students with the help of these sponsors. Another key component for them is their events: IPCEF connects students with possible employers through networking events and expos.


Why Was IPC Looking for a Nonprofit CRM Software?

As an extensive foundation with diverse members, IPCEF had challenges with membership management. They needed to keep track of members and inform them about scholarships and events. Sustaining a better relationship with their members was extremely important. This is why they required nonprofit software to use as a membership platform. You can check out their portal at https://members.ipcef.org.

To successfully run their foundation and reach their members, the IPC Education Foundation needed to:
Display information about IPC and the IPCEF  
Keep track of their members and see their profiles
Share resources ("Chapters") with members 
Engage with their members through the platform, newsletters, and e-mails
Build a platform to promote upcoming events
Easily handle the sign-up process for these events
Create an opportunity for members to communicate and network with each other

Doing all of this through one single platform seemed very difficult at first. But choosing Raklet, an all-in-one nonprofit CRM software, has helped IPCEF in their membership admission and management journey by helping them do just that. Keep reading to see why they chose Raklet, and how it has helped them.

Why Did IPC Choose Raklet?

1. Managing Members and Keeping Track of Information

On their website, IPC states that you need to log in to view a full list of their scholarship opportunities. So, it is safe to say that IPCEF values the process of membership for their business. Keeping track of who is interested in their upcoming events and scholarships was (and still is) a key component for them.


Currently, there are 559 registered members on their IPC Student Membership Portal, and that number keeps increasing. These members are also reportedly from 39 different schools. As a nonprofit membership manager, reviewing this type of membership data is crucial. Raklet, as a nonprofit CRM software, helps associations keep track of their members and show their wide reach. As you can see below, this data is quickly trackable and made simple for easy use: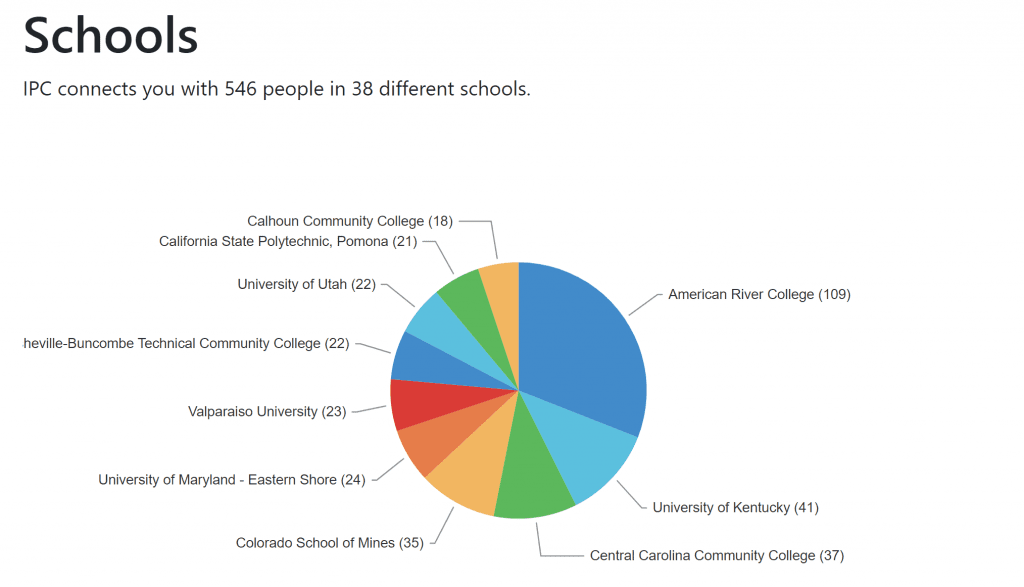 2. Extensive Customization Options

Another reason why the IPC Education Foundation preferred Raklet is for our all-in-one capabilities as a nonprofit membership/CRM software. We provide the opportunity to manage everything a nonprofit might need through one single platform. Our extensive list of integrations makes it possible to manage a membership platform much easier. The easy-to-use interface also increases accessibility for aspiring members and makes usage problem-free.

As you can see on their website, IPCEF's portal features a sidebar with all their needed links. There are navigation buttons for access to their website, information about their scholarships and video courses, their programs and competitions, and a messaging tool for members to connect with one another. This is a large amount of information members can reach through a few simple clicks. Some are even open to non-members and can be accessed by everyone. This is another easily customizable feature of our platform.


3. Smooth Membership Application
The membership application process is integral to any membership association. As a result, it's one of the main features of Raklet. You can add a "Become Member" button directly on your membership platform, which provides easy access. This feature increases reachability to your members-only content, as well as promotes your organization. IPCEF made use of this feature as well. Their custom membership application form also allows them to easily track sign-ups. They can categorize the information they need to provide, as well as store and export them easily through Raklet.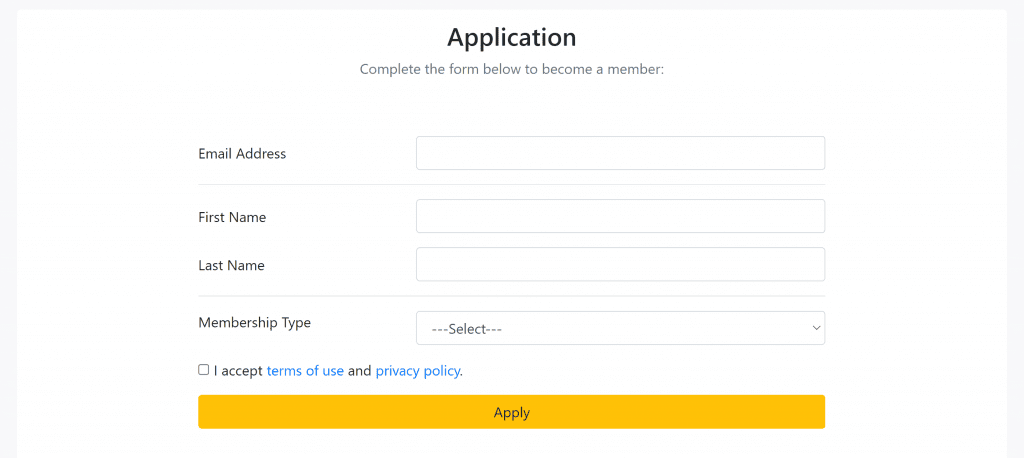 These different membership categories are a few clicks away for the platform's admins. They can also see who is in which membership category, and how many of them there are. All this and more is possible with Raklet's easy-to-use data system.

(Note: Although IPCEF chose free-for-all membership with a simple sign-up, this isn't our only option. You can customize and add different subscription options, and you can make them have limited access to content. Our integrations allow for simple connection of one-time or recurring payments.)


The student and teacher members' profiles are accessible through the site's "Membership" section. Here, members can enter information about themselves, such as their birthdays, ages, schools, etc., as well as any important links. These can also be updated whenever they want. So, this eases the networking process among like-minded members. It also allows for the management of the organization to keep track of membership data easily. Each member's profile is customizable and viewable by the page admins:


4. Engaging with Members Easily

Community engagement is an integral part of Raklet. We offer various methods to engage with your members through both e-mail and SMS. You can also post announcements directly to your board to ensure all members can see them. This encourages social interaction and creates a sense of community. For example, a student and a student advisor might not need the same type of information about scholarships and events. Managers can access member information and send content accordingly.


5. Event Management and Ticketing

Another reason why IPCEF needed a detailed and customizable club membership platform is for events. They organize various events (both online and in-person) that many people attend. It is an integral part of their nonprofit organization. Without the help of an extensive event management system, it is almost impossible to organize events without issue. Raklet works brilliantly as an event management software through certain features. These include the ability to keep track of attendees and send them automated messages about the event, and it also provides an easy platform to sell tickets and manage payments for organizations.  


The IPC Portal has a sidebar section called "My Events". This is where members can keep track of upcoming events they have signed up for. Also, they can see who else is going, and reach more information about the event.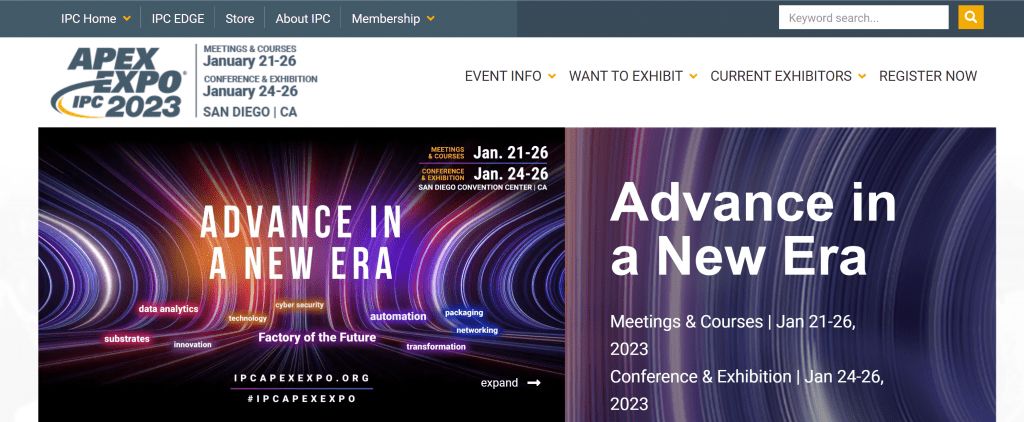 The IPC APEX EXPO is the biggest event in North America about electronics manufacturing. As a result, it has many diverse attendees, from students to corporations. Using Raklet for its virtual event properties helped IPCEF manage the process smoothly. Organizers can now track which members are coming and easily manage admissions.

If you also need a nonprofit membership management software that can do all of these and more, sign up and request a demo call to see how Raklet can help you.

---
To read more about nonprofit organizations and how to reach your utmost potential, check out our pillar content where we have created an ultimate guide. You can also check out our other nonprofit articles below: