As everything is slowly moving to virtual spaces and we are all making an effort to become more eco-friendly, physical membership cards are becoming increasingly outdated. Not only does a physical membership card need to be re-issued every year, but it is also restrictive in nature when you wish to change them. Many organizations are switching to digital membership cards all around the world, and if you also want to do the same, keep reading!
In the following article, you will find more about what a membership card is, why it is important, as well as important articles that we have written about them. In the end, we will also compile software options for you to create the best digital card. This way, you know the most suitable software when you're ready to switch completely to digital cards.
What Is a Digital Membership Card? What is the Importance of a Membership Card??
When every one of your members receives a digital membership card, they can use their cards to access organization-only spaces, participate in events, receive special discounts, and more. These cards play a great role in making your members feel like they belong; since they are a clear indication that your members are a part of your organization. Nowadays, electronic business cards are also rapidly replacing physical ones. Furthermore, the designs of these cards are unique to your organization as you can customize them however you wish. Check out some examples of digital cards below: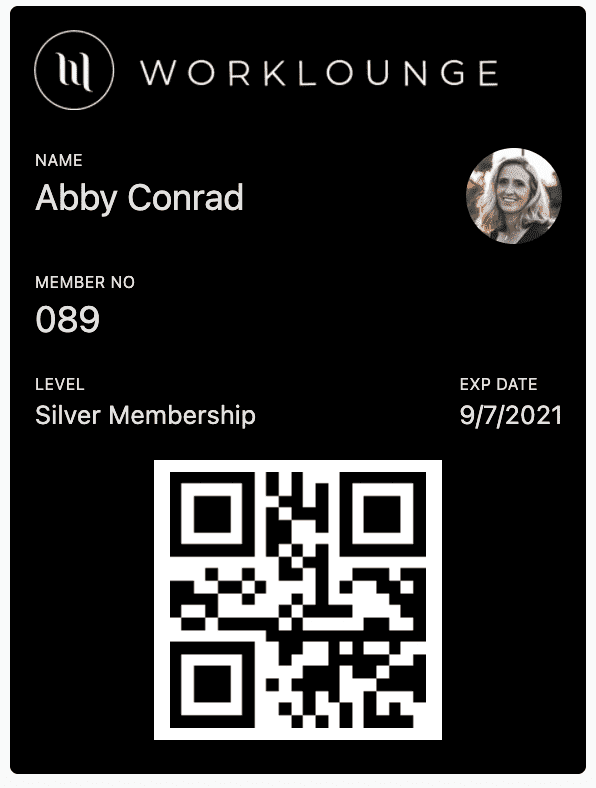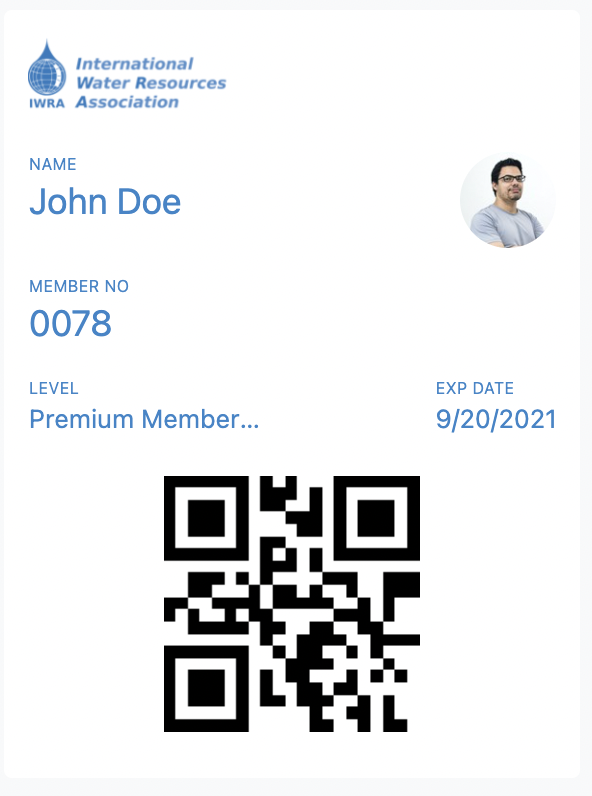 5 Benefits of Using Digital Membership Cards
Convenience
By creating a digital membership card, members can easily access their membership information on their smartphone or another mobile device, eliminating the need to carry a physical card. This can be especially useful for members who are always on the go, as they can easily access their membership information whenever they need it. Additionally, digital membership cards can be easily updated, such as a change of address or expiration date, without the need to reissue a new card. This can save time and effort for both the member and the organization.
Cost savings
Printing and mailing physical membership cards can be costly, whereas digital membership cards can be distributed at no cost. Printing and mailing physical membership cards can be costly, both in terms of the materials used and the labor required to produce and distribute them. In contrast, digital membership cards can be distributed at no cost, as they can be easily sent via email or text message. This can save organizations a significant amount of money in the long term. Additionally, because digital cards can be easily updated, it also eliminates the cost associated with reissuing new physical cards.
Easier to update
With physical membership cards, updating information such as a change of address or expiration date can be a time-consuming and labor-intensive process. With digital membership cards, updating information is simple and can be done quickly. This can save a lot of time and effort for both the member and the organization. Additionally, this can also help in ensuring that the organization always has accurate and up-to-date information on its members. This can be important for tracking and reporting purposes, as well as for sending targeted communications to members.
Increased engagement
Digital membership cards can include interactive elements, such as QR codes or links to exclusive content, which can increase engagement with the organization or brand. For example, a QR code on a digital membership card can link to an exclusive offer or a personalized webpage with information about the member's benefits. This can create a more engaging and personalized experience for the member and can encourage them to engage more with the organization. Additionally, Interactive elements such as push notifications, gamification elements, or a mobile app integration can help in creating a more engaging and interactive experience for members, which can lead to increased retention and loyalty.
Better tracking
Digital membership cards can include unique identification numbers that can be used to track usage and engagement, providing valuable data for organizations. This information can be used to understand how members are using their benefits, identify areas where they may need more support, or track their engagement with the organization over time. Additionally, digital membership cards can also be integrated with other systems such as a CRM or a mobile app, which can enable organizations to track member behavior and preferences across multiple channels, providing a more comprehensive view of the member's engagement with the organization. This data can be used to improve marketing campaigns, personalize communications, and optimize member benefits.
Who can use digital membership cards?
Digital membership cards can be used by a wide variety of organizations and businesses. Some examples include:
Retail stores or online retailers for loyalty or rewards programs
Gym or fitness clubs for access to facilities
Professional or trade organizations for member benefits
Nonprofit organizations for membership benefits and tracking of donations
Hotels or vacation rental properties for keyless check-in
Events or venues for ticketing and event access
Subscription services for access to content or services.
Anyone who needs a membership card or a way to track or access information can use digital membership cards.
If you'd like to try out membership cards for your organization, Raklet has just the right solution for you. Head over to our digital card software page, where you can find our mock-up application. You can play around with it as much as you'd like and see how your membership card will look: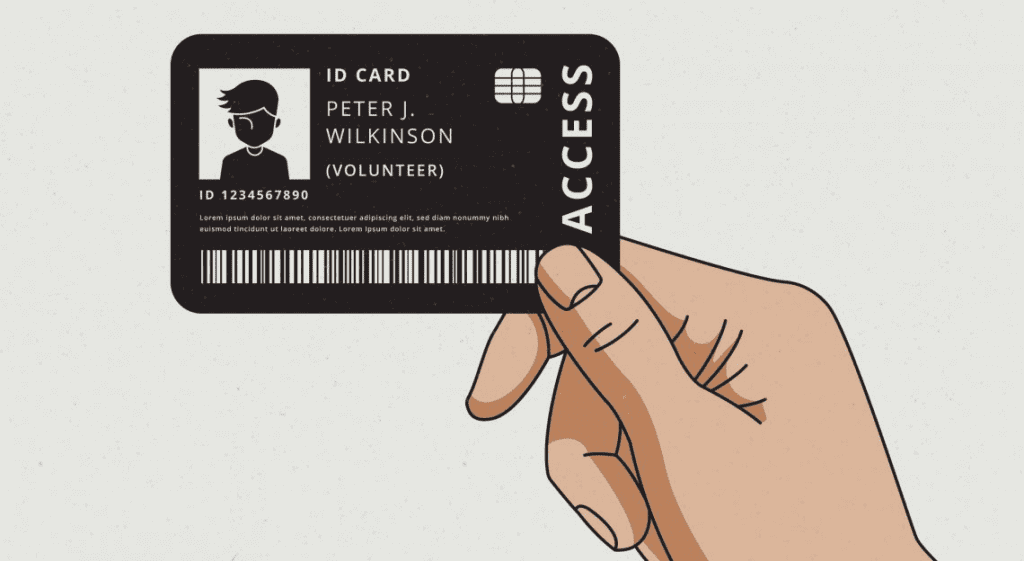 There are many benefits to digital cards, and two of the most important benefits are definitely increased loyalty of your members and more organic engagement.
In this article, we have compiled a list of reasons why digital cards are a great way to connect with your members. You will also find what to include in a digital card; this is the essential information about your organization and the respective member to which the card belongs. Read our article to learn more!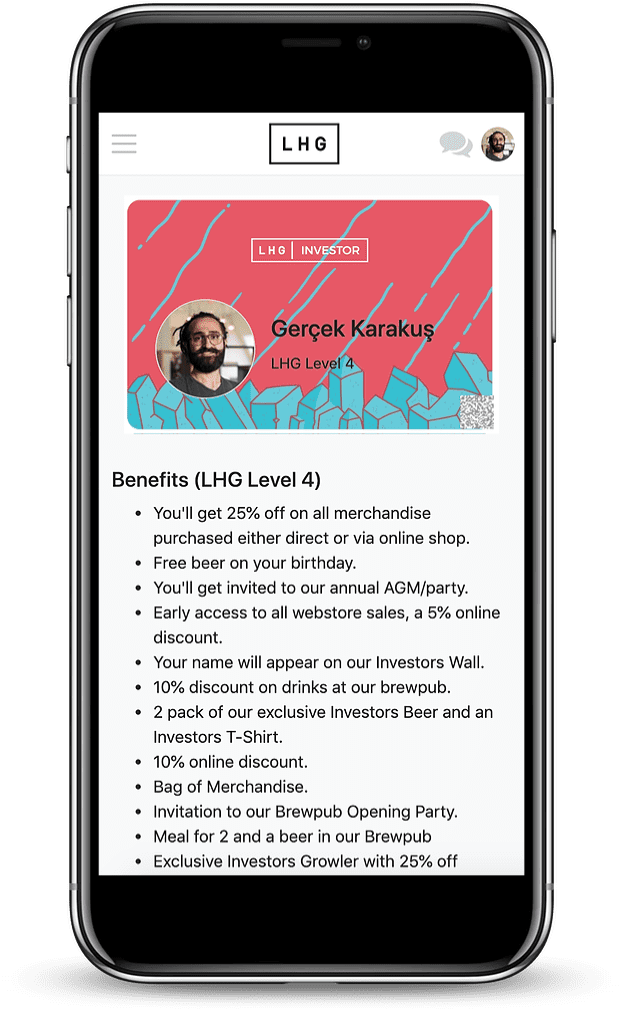 If you are looking for a complete guide to electronic membership cards, we have just the right article for you! Understanding the benefits of this new digital trend is a great first step to transitioning your membership cards into electronic ones. From the information that needs to be on these cards to how to create them for your community, you can learn all about them here!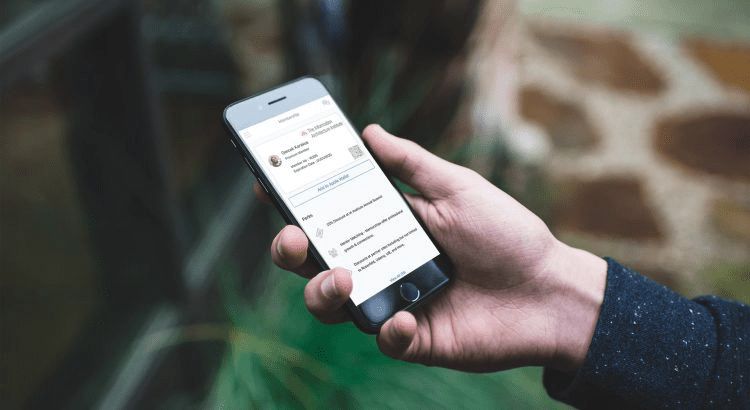 We're all trying to live eco-friendly and conscious of our impact on the world. Switching to digital membership cards is a particularly good decision when we think about the number of paper and plastic that would be used with physical cards. Instead of wasting physical resources, you can use digital cards. They will be saved on your members' mobile phones, and there will be no need to reissue them every year.
Read more about the benefits of digital cards with an emphasis on their eco-friendliness.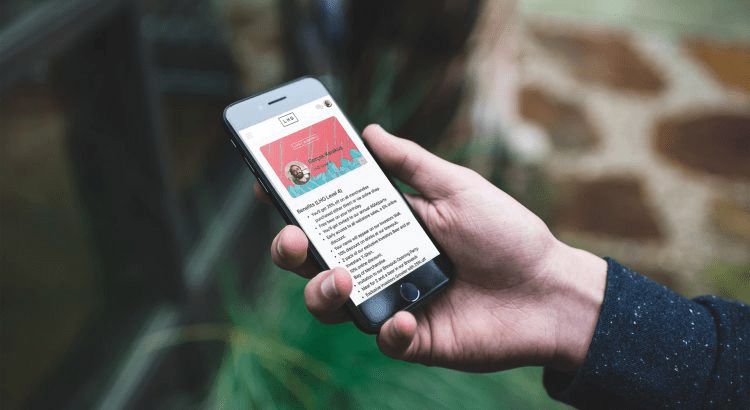 A good membership software with membership cards makes it easy to manage member information and keep track of what each member is doing. It is important to connect your cards with a great membership management software so that you get the best results possible. After all, overseeing and checking data is vital to any kind of business or community.
In this particular article, we will be talking about further benefits of membership cards, when used with great membership software.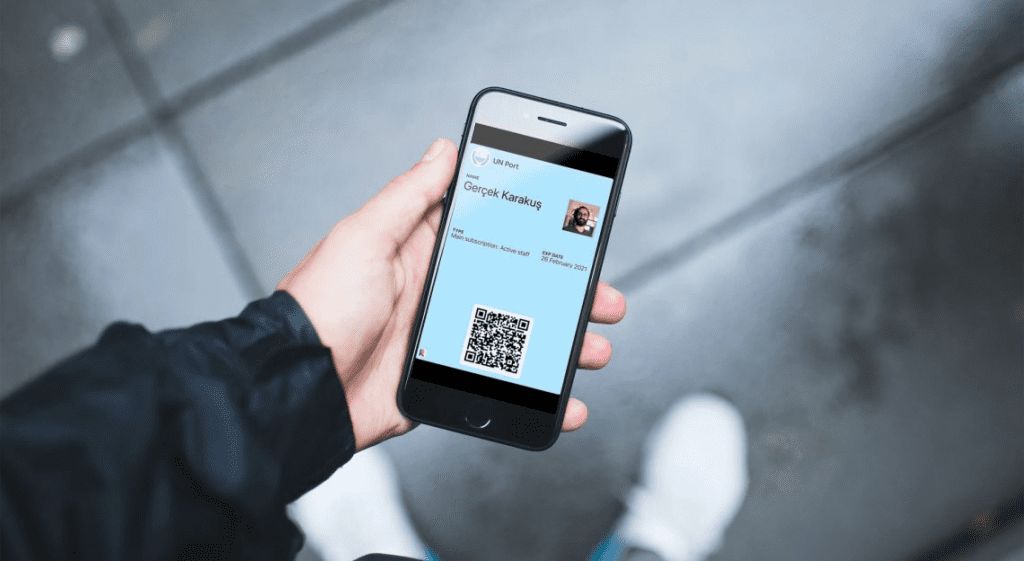 A good digital card software will come with many features so that you won't need to do anything manually.
Learn more about the many features of Raklet's digital membership card software. You can get instantly generated cards, app support, and wallet integration. You can give your members custom benefits, simplify their experience and customize their cards however you wish. As always, they are also eco-friendly!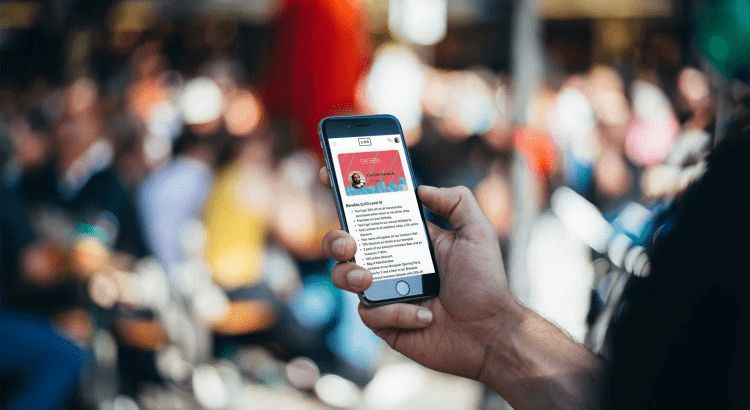 Now that you have learned about the benefits of digital cards, why don't you check out one of our customers that have used Raklet as a digital card solution?
Left Handed Giant, a brewpub from Bristol, started offering exclusive benefits to its investors with digital membership cards provided by Raklet. LHG also uses Raklet as a social network to allow all its users to stay connected with each other on one single platform. Learn about how these digital cards have helped their business.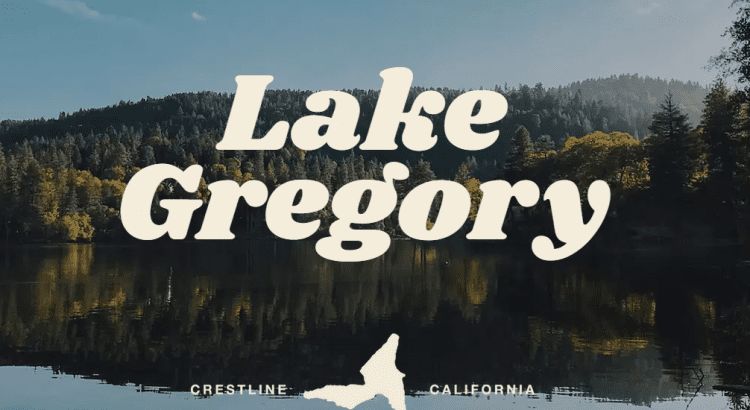 Another great example of the usage of membership cards is Lake Gregory Community. They are a community that has been using Raklet's membership cards for a long time, with over 500 members in California and other states. Their members are grouped with a dynamic database and have been collecting payments automatically.
They can do quick checks on their members at locations using their membership cards. These cards can either be stored in members' photo rolls, or even added to their Apple Wallets. To learn more about how Lake Gregory Community uses membership cards, check out our article!
Membership Card Software: 3 Best Options
Now that you have learned about membership cards, you must be wondering which software you can use to get started. We have compiled a handy list for you below, make sure to keep reading!
3. Join It
Join It, a membership management software similar to Raklet, has also introduced membership cards. You can find more on their feature page.
However, as you can see, there aren't many details of benefits, and customization of digital cards is locked behind a great paywall. Therefore, if you want to customize your membership card and make it unique to your organization, you will need to pay more. With Raklet, you can do all of this on our free plan! If you'd like to learn more, head over to our features page.
2. Cardskipper
Cardskipper is software that is built around the membership card feature. They separate their features into two categories, one of them is their communication app and the other is their management system.
Unfortunately, they do not have transparent pricing information on their webpage that's easy to access, and it seems you need to be on a paid plan to access the digital cards feature. But you can get pricing information by filling out the form on their page or by contacting them via email or phone.
Furthermore, their membership cards are marketed as dependent on their mobile applications. However, it seems that users have been having a plethora of problems with them. As you can see below, they have 3.3/5 and 3/5 stars on App Store and Google Play Store.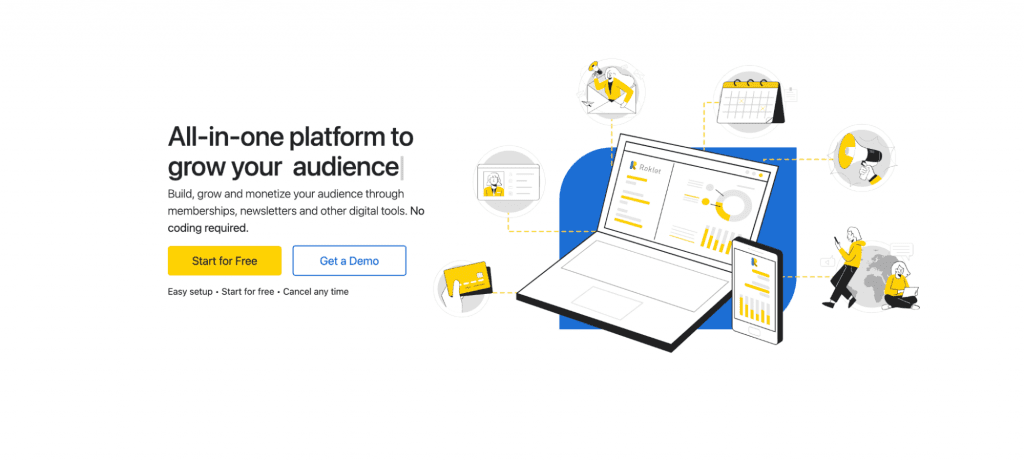 Raklet is an all-in-one cloud platform that comes with a lot of features! Our digital membership cards are used by many customers all around the world, and they work seamlessly with their organizations and communities. 
As we have mentioned before, Raklet's membership cards are eco-friendly and easy to use. We offer Apple Wallet integration and instant card generation for new members. You can also change your cards and update them whenever you'd like!
If you have any questions in your mind or would like to learn more about Raklet and digital membership cards, you can schedule a demo! We would love to hear from you and explain how we implement digital cards and collect various data. If you'd like, you can make mock-up versions of our cards for your community as well.
You can also check out our other pillar content for more information on memberships and other case studies of how Raklet has helped various organizations: