Last Updated: September 11, 2023
What exactly is a successful membership club, you wonder, right?
Well, it's like your personal gateway to a world filled with exciting opportunities and delightful surprises!
A club membership is like a VIP pass that lets you enjoy special perks and activities for club members. It's a group that you can join, usually for a fee, to get special deals, discounts, and chances.
Now, here's why you should stick around:
Imagine a place where every day feels like a party, where fun and fortune collide in the most unexpected ways. It's not just a club; it's a journey worth embarking on.
Still intrigued?
Great!
Stay with us as we unveil the captivating universe of membership clubs, where laughter meets adventure. 🌌🤹‍♀️
🔑 Key Points We'll Explore:
What is a Membership Club?
What is a Private Membership Club?
Types of Membership Clubs
What is the Difference Between a Club and an Association?
How to Choose the Right Membership Club
What are the 10 benefits of Club Membership?
How Do you set up a Club Membership?
Examples of Successful Membership Clubs
Membership Club Management Software
What is a Membership Club?
First, we want to answer the "What is a membership club?" question in your mind!
A membership club is a formal organization that only lets people who have paid to be members in and gives them special rights.
There are different kinds of these clubs, including ones for socializing, having fun, working, or sharing interests.
Members usually have to meet certain requirements and pay a fee to be members. In exchange, members get access to certain services, facilities, or perks that non-members can't get.
Some of these perks could be
Access to Exclusive Events
Discounts
Networking Opportunities
Specialized Resources
A lot of the time, membership groups help their members feel like they belong and are part of a community. This can lead to a unique sense of friendship and shared interests.
There are many types of membership clubs, such as country clubs, business groups, online communities, and store loyalty programs.
As a result, they are an important part of many businesses and interests around the world because they cater to people who value the special experiences, benefits, or connections that come with membership.
🗝️ Did you know that the gym membership rate is 2.4% worldwide? With 184.59 million memberships in 2019 and a global population of 7.7 billion, this amount is estimated.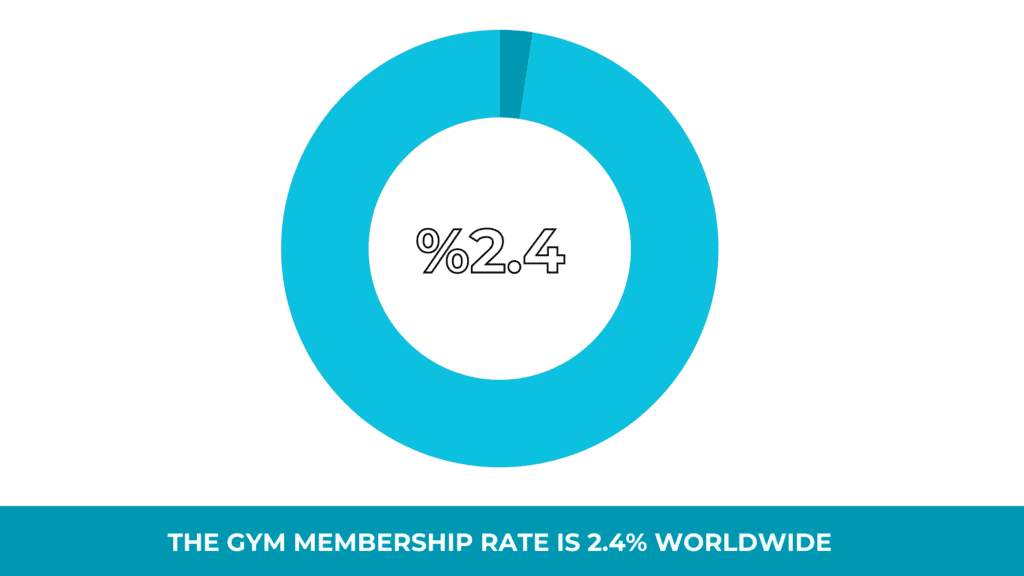 What is a Private Membership Club?
A private membership club is a specific kind of membership-based group that only lets people who have met certain requirements and usually paid a membership fee use its services, buildings, or events.
Members of these groups are usually very selective, and people who want to join may have to be invited or go through a process of approval.
Private membership clubs can be formed for a variety of reasons and hobbies, such as social, recreational, professional, or cultural ones. They try to give their members unique experiences and perks that make them feel like they are part of a community.
🗝️We can say that one of the most popular membership clubs is golf.
Well, did you know that on average, each private golf club has 432 members?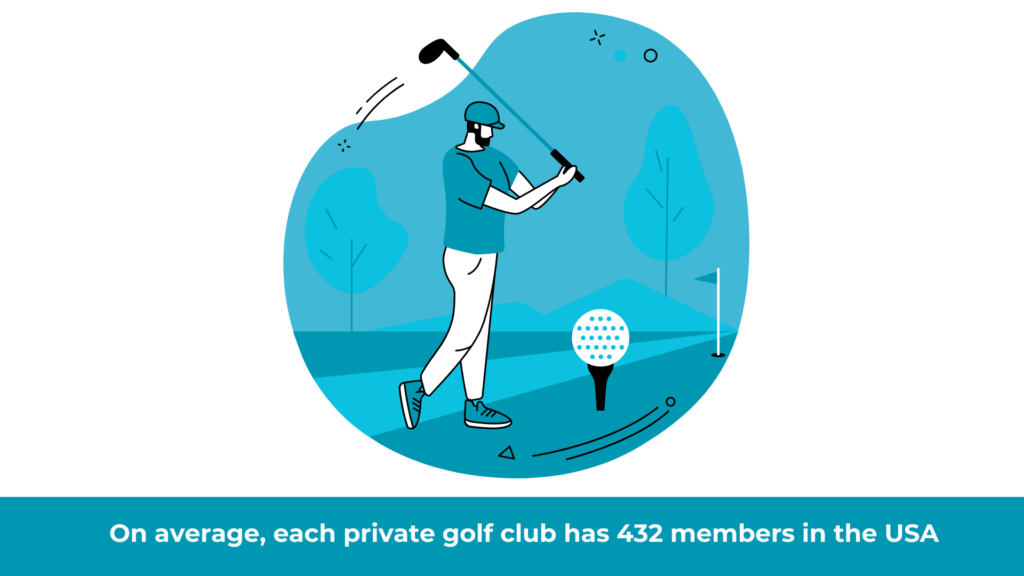 Types of Membership Clubs
Social Clubs
Social club membership is founded on membership and is primarily concerned with giving members the opportunity to socialize, network, and participate in leisure activities. Country clubs, yacht clubs, and private dining clubs are some examples of social club membership.
Benefits of Social Clubs:
Gaining admittance to exclusive social events and get-togethers.
Possibilities for expanding one's social network and forming new contacts.
Services designed for relaxation and enjoyment, such as golf courses, restaurants, and lounges.
A feeling of connection and belonging among people who share similar values and perspectives.
Fitness Clubs
Access to members-only club's workout equipment, classes, and other wellness services often requires membership in a fitness club, which is sometimes referred to as a gym or health club. These clubs encourage healthy lifestyles and good physical conditioning.
Benefits of Fitness Clubs:
Provision of access to workout facilities and equipment that are up to date.
Personal training programs and workshops for larger groups are also available.
Assistance and inspiration in the pursuit of one's fitness objectives.
Wellness-related facilities and services, such as steam rooms and swimming pools.
Business and Networking Clubs
Company and networking members of a club offer professionals and company owners a forum for expanding their professional networks, exchanging information, and developing their businesses. Executive committee, organizations that are particular to certain industries, and clubs for entrepreneurs are some examples.
Benefits of Business and Networking Clubs:
Opportunity to network with other professionals who share your interests.
The opportunity to participate in industry-specific courses and seminars on service clubs.
The promotion of various corporate interests as well as joint ventures.
Developing one's professional reputation and profile within the community of other professionals.
Online Membership Clubs
In this day and age of technology, online membership clubs that offer exclusive material, discussion forums, or services to paying customers have become increasingly popular. They provide to a wide range of interests, ranging from instructional platforms to groups devoted to hobbies.
Benefits of Online Membership Clubs:
Access to premium materials, whether they be courses, resources, or content.
Participation in private online groups and discussion forums.
Assistance and direction that are tailored to a person's particular interests or pastimes.
Enhanced engagement as well as the ability to communicate with the experts or content providers.
What is the Difference Between a Club and an Association?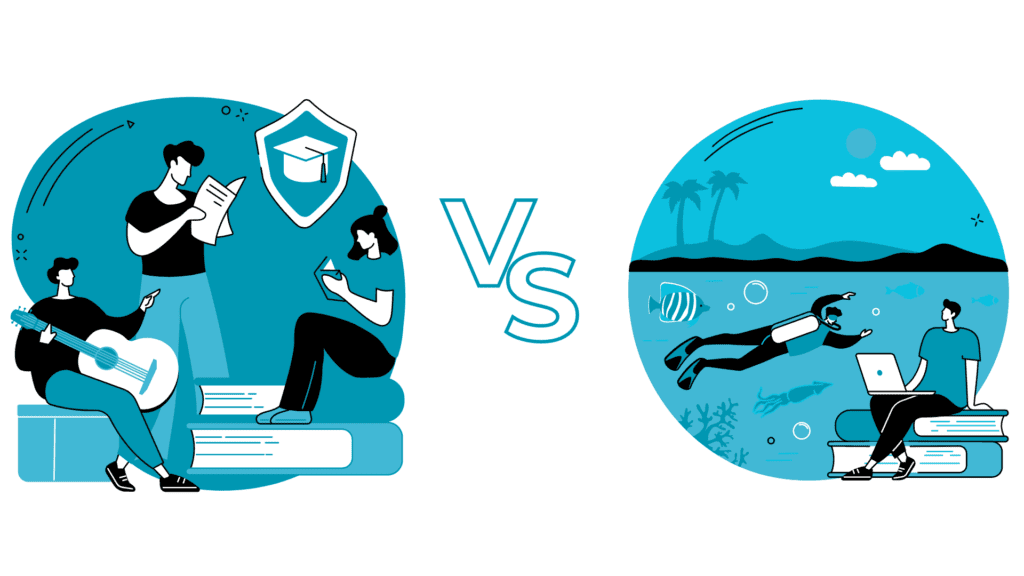 The main difference between a club and an association may be seen in the two entities' respective foci and goals.
Clubs often have a focus on social and recreational activities and may have a more unstructured structure, whereas associations tend to be more official organizations with an emphasis on professional, industry-related, or interest-based activities, frequently incorporating advocacy and networking efforts.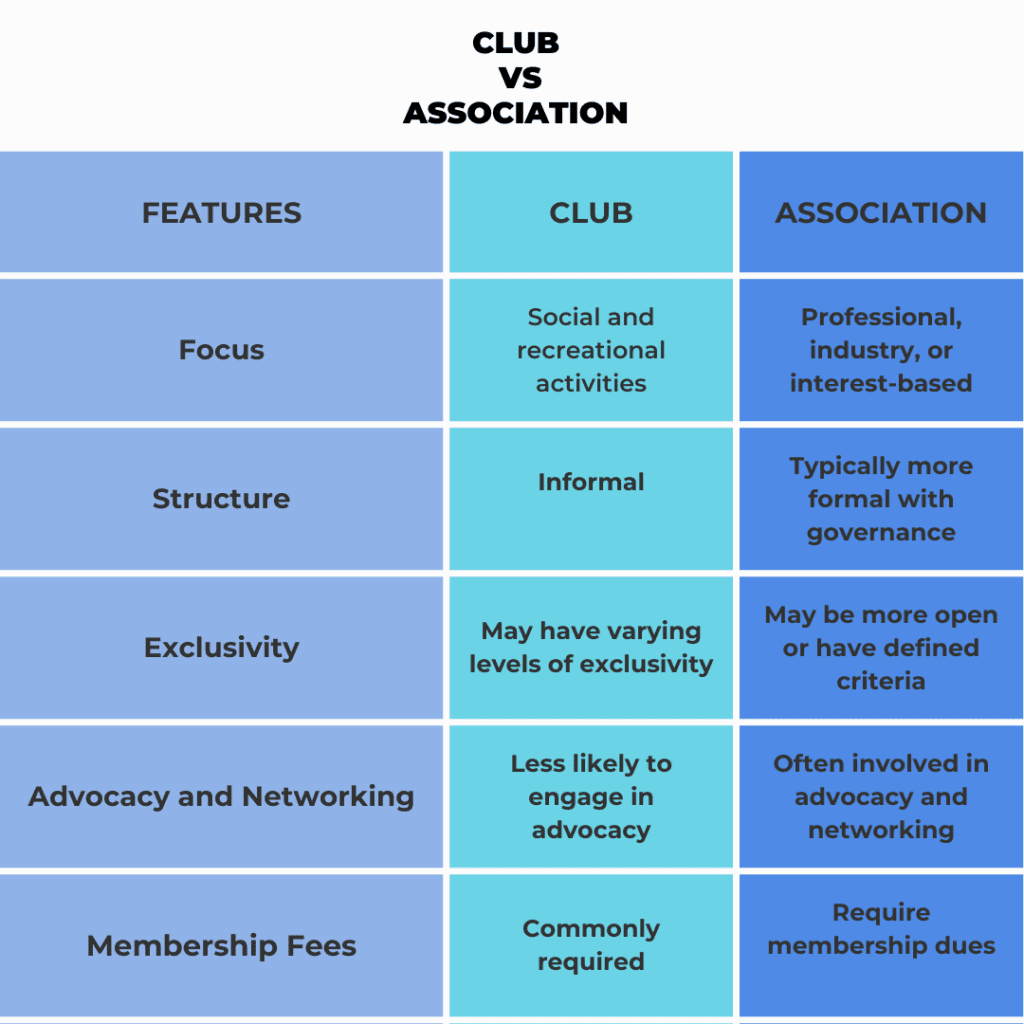 How to Choose the Right Membership Club
Starting a membership club can be hard, and picking the right membership club can affect your hobbies, social life, and even your business network.
To help you pick the best club for you, here are some steps:
IDENTIFY YOUR INTERESTS AND GOALS
Figure out what you want to get out of the club in terms of hobbies or goals. Are you looking to meet new people, network professionally, join an exercise club, or find a group for a certain hobby or interest?
RESEARCH CLUB OPTIONS
First, look into clubs in your area or that are related to what you're interested in. You can use the Internet, and social networks, or ask friends and coworkers for suggestions.
EVALUATE YOUR BUDGET
Take a look at your budget and see if you can afford the club's registration fees. Don't forget to include any other costs, like event fees or the cost of the tools.
VISIT OR ATTEND EVENTS
As often as you can, give the club a visit or go to one of their events as a guest. You'll be able to see for yourself how the club feels and decide if it fits your standards.
CHECK MEMBERSHIP REQUIREMENTS
Look over the conditions for joining. Sometimes groups are very picky about who can join, while other times they may be more open to everyone. Make sure you meet the requirements or are ready to do so.
TALK TO CURRENT MEMBERS
Talk to present club members to find out what they think about the pros, cons, and general experience of the club. They may be able to give you useful information and answer your questions.
CONSIDER LOCATION AND ACCESSIBILITY
Think about where the club is located and how easy it is to get there from home or work. It will be easier to regularly join a club that is in a convenient place.
REVIEW MEMBERSHIP BENEFITS
Look at the specific benefits of participation, like being able to use buildings, attend events, meet new people, and get any special benefits. See if these perks fit with what you want and need.
CONSIDER TRIAL MEMBERSHIPS
Some clubs let you try out memberships for extended periods of time. Try these things out to get a feel for the club before you decide to become a full member.
READ THE MEMBERSHIP AGREEMENT
Read the club's membership deal or contract very carefully, paying close attention to the rules, conditions, and how to quit. Make sure you understand the terms.
What are the 10 Benefits of Club Membership?
You just learned how to choose the right one.
What about the benefits, would you like to learn about them?
Come on, then!
Depending on the type of club and its goals, the perks can be very different.
If you're thinking about joining a club, you should think about which perks are most important to you and fit with your hobbies, goals, and way of life.
Benefit #1: Access to Exclusive Facilities
A lot of clubs let their members use special tools that are only available to them. Country clubs, for instance, let members use golf fields, tennis courts, and eating areas. Fitness clubs, on the other hand, let members use well-equipped gyms, pools, and spas.
Benefit #2: Networking Opportunities
Clubs are great places to meet people with similar hobbies or career backgrounds and make connections. Clubs are a great place to meet people with similar interests, whether you want to move up in your job, make new friends, or explore shared hobbies.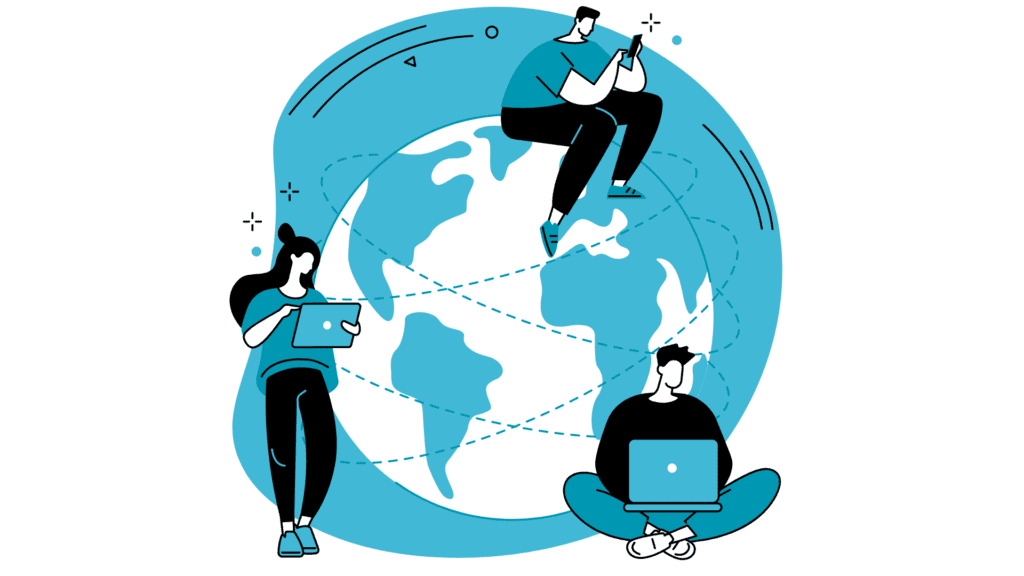 Benefit #3: Social Interaction
Joining a club can make your social life a lot better. You can meet people who share your interests in a book club, a wine-tasting group, or a hobby club. This is a great way to make new friends and network.
Benefit #4: Expertise and Resources
In some clubs, you can get specialized information and tools. There may be events where you can look through telescopes and join an astronomy club, for example. There may also be classes and mentorship opportunities in a business club.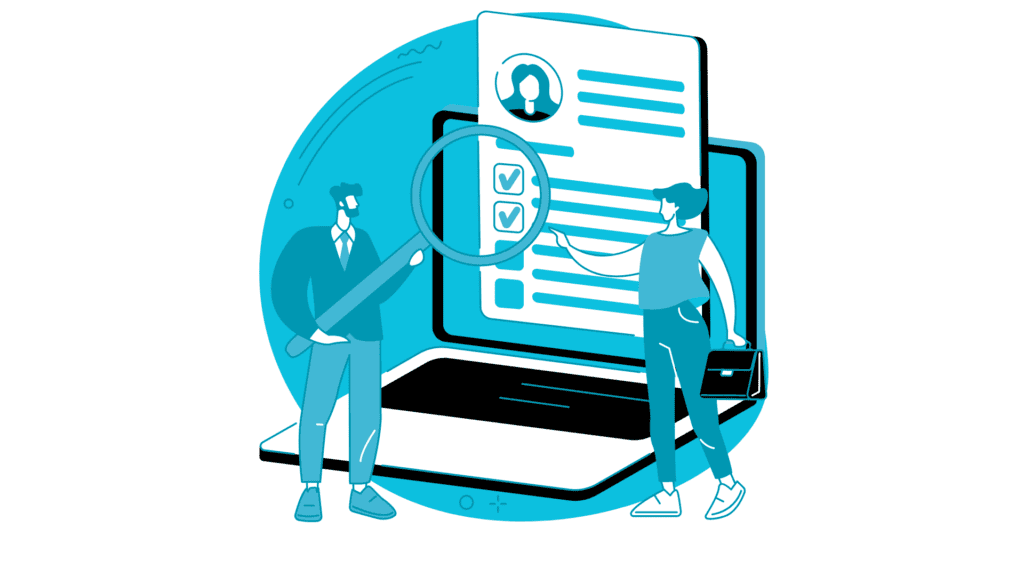 Benefit #5: Exclusive Events
A lot of the time, members get invited to special events like gala meals and secret movie showings. These events can be fun and give people a chance to meet new people in a casual setting and members gain exclusive savings.
Benefit #6: Discounts and Special Offers
Members of a club often get deals on goods and services linked to the club. A member of a wine club might get a discount on buying wine, and exclusive savings, or a member of a sports club might get a discount on renting gear.
Benefit #7: Learning and Skill Development
A lot of the time, clubs for specific hobbies or interests offer chances to improve your skills. Members can take lessons, classes, or talks on topics that interest them, which helps them learn more and get better at what they do.
Benefit #8: Community Involvement
Some groups do things to help the community or raise money for good causes. By helping with these kinds of projects, members can give back to the community, make a good difference, and meet other people who share their ideals.
Benefit #9: Access to Experts and Mentors
There are often seasoned members in professional or industry-specific clubs who can act as mentors or give good job help. This kind of mentoring can be very helpful for job growth.
Benefit #10: A Sense of Belonging
When you join a club, you often feel like you fit in and make friends. People in a community share a passion, interest, or goal, which makes the community stronger and helps everyone feel accepted and understood.
How Do You Set Up a Club Membership?
You learned a lot! Now it's time to answer the question of how to start a club membership.
Attention please!
Fasten your seat belts while reading how to start a private club
If your club gets bigger, you can change how people join to better fit the needs of your group.
It takes a few important steps to set up club membership so that the framework and processes work well. To get you started, here are four important steps:
Define the Club's Purpose and Objectives
Make the club's vision, goals, and purpose very clear. Make a list of the specific tasks or benefits that members will get from the group or network you want to build.
Membership Criteria and Fees
Set registration standards, such as who can join and what they need to do first. Choose how often you want to pay your club fees, dues, or payments.
Create Membership Materials and Processes
Create a membership application or signup process that asks potential members for the details you need. Make things for members, like a welcome package, a membership agreement, and any cards or badges that members will need.
Promote and Recruit Members
Use social media, email marketing, and word of mouth, among other things, to get the word out about the club. To get people to join, hold events or informational meetings for new users.
Examples of Successful Membership Clubs
There may be many membership clubs around the world, but some are older and larger.
We want to show you some of them.
Let's see what they offer to their members!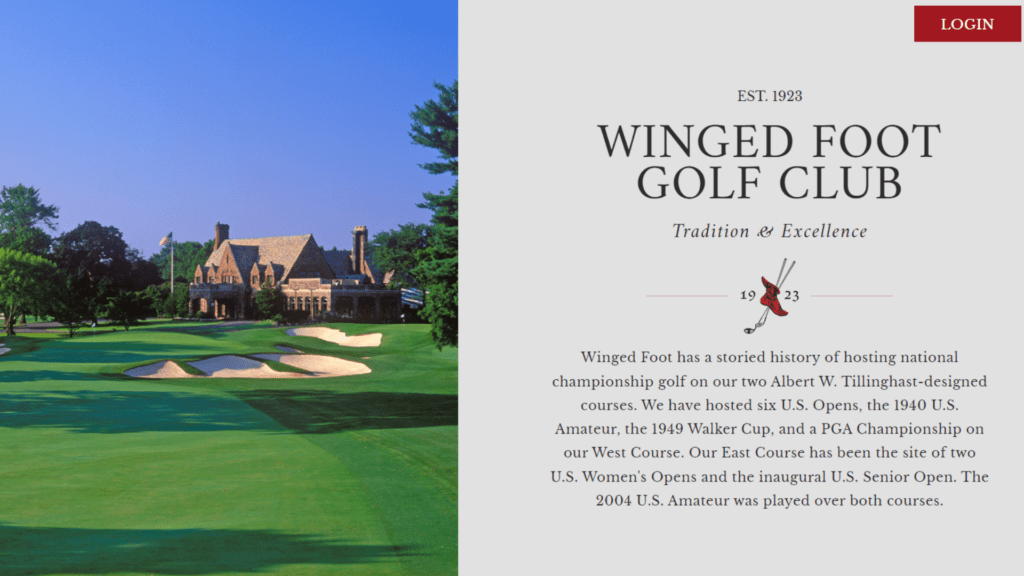 Winner's Foot Golf Club is a private club in Mamaroneck, New York. It was started in 1921, and A.W. Tillinghast planned it. In addition to the U.S. Open, the club also held the U.S. Amateur in 1940 and the Walker Cup in 1949. One of the best golf clubs in the world, according to many.
Members of Winged Foot Golf Club enjoy luxury golf on its two demanding 18-hole courses, the West and East Courses. Beyond the fairways, the club offers elegant and informal cuisine and a bar for post-round leisure.
The club's luxurious locker facilities provide showers, steam rooms, and saunas. Winged Foot also hosts golf competitions, exquisite dinners, and cocktail parties to build community.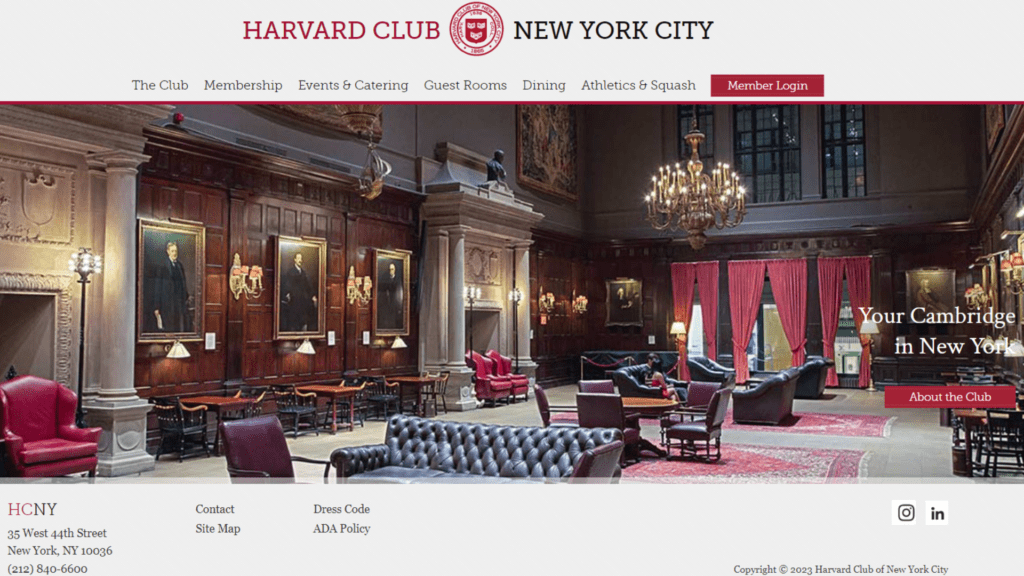 Alumni and friends of Harvard University can join the Harvard Club of New York City, which is a private social club. It was started in 1885 and is in Manhattan's Murray Hill neighborhood.
In addition to an eating room, bar, library, and meeting rooms, the club has many other features. For Harvard students and graduates living in New York City, the Harvard University Club of New York City is located there. The club offers social and networking opportunities for its members.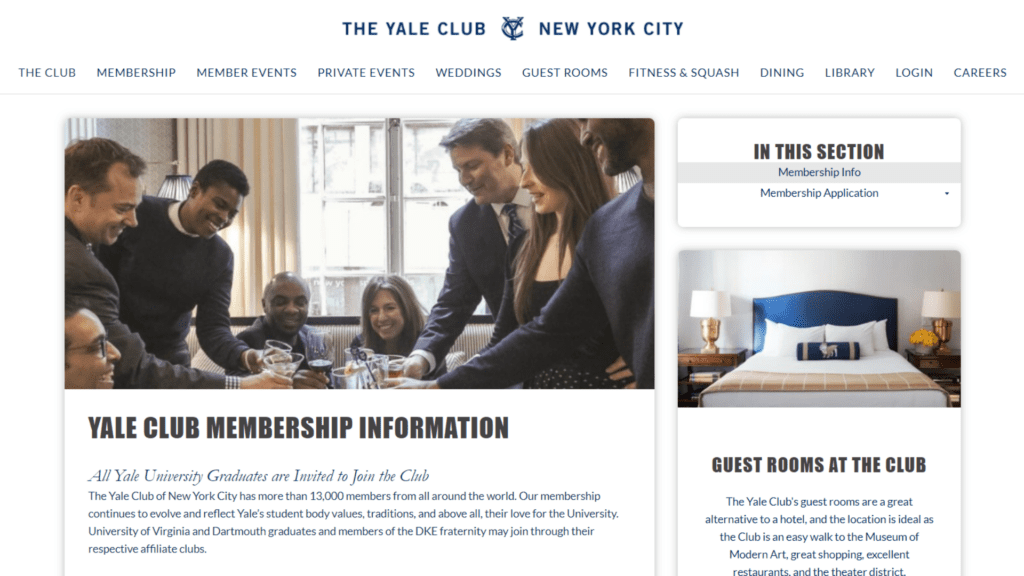 The Yale Club of New York City is a private club for graduate students and guests of Yale University. It has been around since 1878 and is in the Gramercy Park area of Manhattan. In addition to an eating room, bar, library, and meeting rooms, the club has many other features.
Plus, the Yale University Club of New York City is located there. This club helps Yale students and graduates living in New York City make friends and network.
Membership Club Management Software
Importance of Software for Club Management
Software for managing clubs is very important for keeping different kinds of membership-based groups and clubs running smoothly.
It's important for a few main reasons:
Automate Administrative Tasks
Software for managing membership clubs can do many of the routine chores needed to run a club automatically.
For example, membership signups, payments, and renewals can all be done automatically. This can give staff more time to do other things, like give members better customer service.
Improve Efficiency
Membership club management software can help clubs run more smoothly by giving them a central place to store and organize data.
Clubs can use this to keep track of member information, like who comes to events and how much they spend.
Increase Transparency
Membership club management software that lets members see their own information can help make things more clear. This could make club members feel better about the club and how it works.
Personalized Communication
Software for managing membership clubs can help clubs get more personal with their members by letting them send them messages based on their hobbies and tastes. In this way, clubs can stay in members' minds and keep them involved.
Drive Revenue
Membership club management software can help clubs make more money by giving them information about how members behave and what they like.
You can use this information to make more focused marketing efforts and make the whole member experience better.
Features to Look for in Club Membership Management Software
Choosing the right club membership management software is important for making operations run more smoothly, getting members more involved, and ensuring the long-term success of your club.
When looking for tools to manage club memberships, you should consider important features that Raklet also has:
Membership Database: This is a complete list of all the members you have. You can store and change their details, see their membership status, and divide them into groups.
Billing and Payment Processing: You can set up different membership price tiers and have automated bills and payment processing.
Event Management: The event management tool lets you plan events, register attendees, sell tickets, and keep track of event schedules and lists of attendees.
Communication Tools: You can interact with users and keep them up to date by using email marketing, newsletters, and texting.
Scheduling and Reservation System: The system is for making and keeping track of bookings for club facilities like courts, meeting rooms, and facilities for scheduling events.
Security and Data Protection: You need to check the software's strong security features, encrypt data, and follow privacy rules like GDPR.
Mobile Accessibility: Smartphones and computers can use mobile apps or flexible designs to get to the content.
Customer Support: Need you to have access to good customer service and training materials that can help with setting up and fixing software problems.
Reporting and Analytics: Powerful data tools with alterable screens let you keep an eye on financial and performance indicators for your club.
Integration: Last but not least, you need to know how to connect to other types of software, like marketing tools, financial software, or CRM.
And That's It!
It's time to part.
We're just kidding, but we are happy to say that you have come to the end of this post.
We hope you found every detail you were looking for.
Let's see what we talked about briefly, shall we? ✨
In conclusion, membership clubs give people a lot of different ways to meet new people, follow their hobbies, and get special perks.
There's probably a membership club that fits your needs, whether you want to meet new people, network professionally, grow personally, or just feel like you belong.
Before choosing a club, it's important to think carefully about your goals, hobbies, and income.
Membership groups can help you meet new people, reach your goals, and build meaningful relationships by giving you a safe place to do well and connect with others.
FAQ for Membership Club
1-What is a membership club?
As a member, you can only access a membership club's services, buildings, or events after meeting certain requirements and usually paying a membership fee.
2-What types of benefits can I expect from joining a membership club?
A lot of clubs offer different benefits, but some of the most common ones are access to private facilities, chances to meet new people, social events, savings, special resources, and a sense of belonging to a group of people who share your interests.
3-How do I choose the right membership club for me?
Get clear on your goals and hobbies before choosing a club. Check out different clubs by visiting their buildings or going to events, seeing what the membership standards are, talking to current members, thinking about where the club is located, and trusting your gut.
4-Are membership fees always required, and how much do they typically cost?
Payment for membership is usual, but not always required. Costs vary a lot based on the type of club and what it has to offer.
5-What are the benefits of online membership clubs?
Access to premium content, membership in private online groups, specialized help, and interaction with experts or content creators are some of the perks that online membership clubs offer.