In a world where almost everything is handled digitally, we look for ways to automate manual tasks to save ourselves time and energy. Thanks to tools and solutions provided by fundraising software,  your fundraising project will run much more efficiently. Tune into this article to learn more about fundraising tools and how exactly they make your fundraising process much easier. 
Why Should you Use Online Tools for Fundraising?
Of course, going door-to-door and asking people to contribute to your cause is always an option for fundraising. But chances are, some people won't even open the door or even if they do, they may not feel like contributing at that instant. You are going to need tools that would capture the exact moment that people feel like contributing and to do that with manual tools will be too hard. That's why it is a fact that online tools provided by so many apps and software can benefit your fundraising process in so many ways. Let's now see their benefits in more detail:
You will have more donors:
By using online tools for fundraising, you will be able to catch the exact moment that people feel like contributing to your cause. And since the process is handled online, they will donate in simple steps within only a few minutes. Knowing how easy making online donations is, more people will donate. Also, you will be able to create and promote your fundraising campaigns online. That means more people will hear about your nonprofit organization and your mission and therefore, your donations will increase.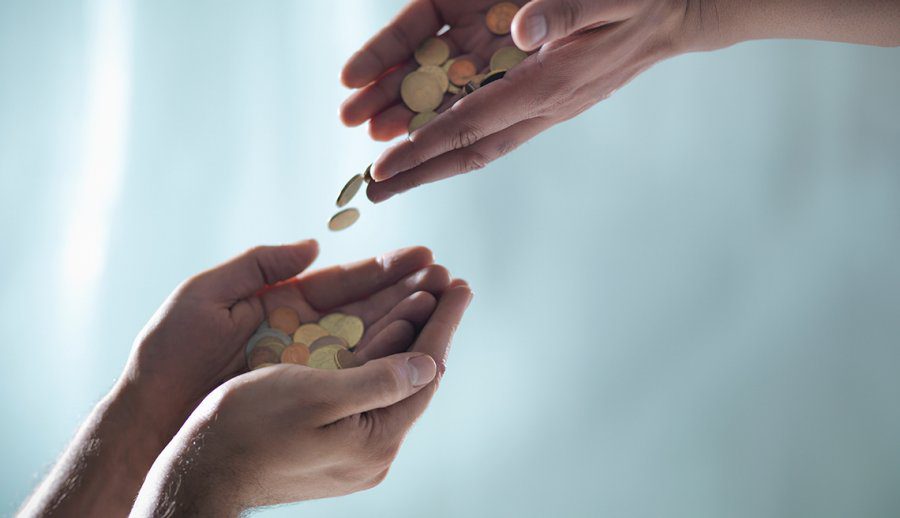 Your relationship with your members will be strengthened:
Online fundraising tools provide features that will increase your members' bonds with your organization through automated thank-you emails, discussion boards, private messaging areas, etc. You will be able to track your donations, your donors, and the attendees of your fundraising events. This will allow you to know more about your members and have a more meaningful relationship with them.
Your reports will be handled automatically:
A good online fundraising solution will provide you proper reporting and analysis tools. This way, you would get rid of all the small but necessary reporting tasks and focus on growing your organization according to the reports in your hands. The reports that can be handled by an online tool such as a software include but are definitely not limited to campaign effectiveness reports, donation summary and analysis, and constituent reporting.
You will save time and energy:
This advantage is probably obvious by now but it is still worth mentioning one more time. When looking at all the benefits we just listed, the one thing they have in common is that they all save you time and effort by automating things. Reaching out to people, collecting payments or gathering information and handling reports; they are all handled in a smoother and faster way. All thanks to online fundraising tools!
How to Decide What Fundraising Tools Your Nonprofit Needs
Ask yourself the following questions when you explore the fundraising tools you require:
How large is your organization?
There are many fantastic solutions available for a basic fundraising platform if your nonprofit is still tiny and scrappy, but if you're a member of a larger organization with thousands of donors and a desire to expand, there are other factors to take into account.
How do your donors consider donating?
The goal is to connect with your most excited supporters wherever they are, which increasingly includes online. Any reputable online fundraising platform will come with contribution pages, buttons or forms for your website, and interfaces with widely used payment options (PayPal, Stripe, ApplePay, etc.) Having connectors with Facebook and Instagram is beneficial if you use those platforms often.
On the other hand, if you raise the majority of your finances through traditional ways such as in-person events, postal campaigns, or other means, you definitely don't need to get too creative with this, but it never hurts to extend your reach.
What time do you have?
The ability to save time is preferably one of the most important factors to take into account while selecting tools. Adoption may be hampered if the tool is very intricate or has too many moving components. A more complex tool, though, may provide future capabilities with enough time to set things up properly, but that's only helpful if you really have the time to do it.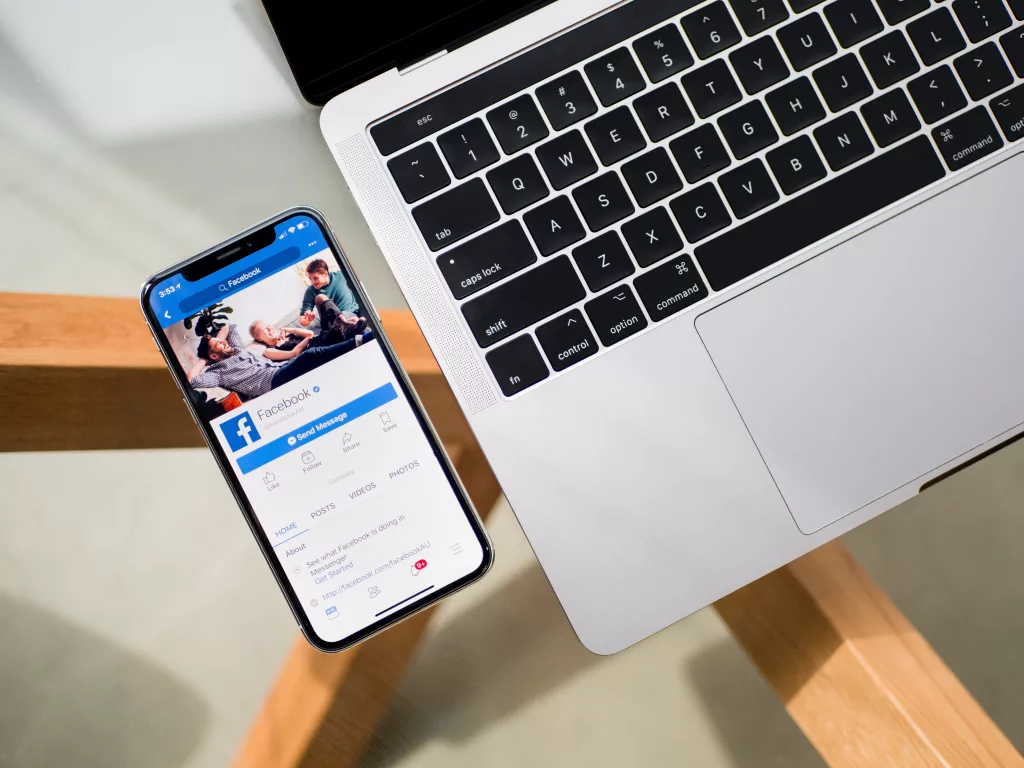 Fundraising Tools that Facebook Offers
Facebook is one of the platforms that offers fundraising solutions. They divide their solutions in two ways. First one is the tools for nonprofits or charities and the second is the tools for that nonprofit's supporters or personal benefits. For the purpose of this article, let's focus on their tools for nonprofits: 
Page Fundraiser:
Facebook offers a page dedicated to your fundraising. Here, you can tell people about your mission, set and try to achieve a fundraising goal with a deadline. Starting a fundraiser is explained further in this article, but if you'd like to gain more information about facebook fundraisers you can check out this page. 
Post and Page Donate Button:
An easy way for you to ask for donations is through this tool. You can create a post and add a donate button. After selecting your nonprofit as the beneficiary and posting it, you are good to go. You can also add a donate button to your Facebook page header to ask for donations through Facebook. For an easy explanation of how to add a donate button, check out this page. 
Live Video with Donate Button:
Another way to engage with your supporters through Facebook is by making a live video with a donate button. Posting a live video is a powerful and very popular way for fundraising because it increases your chances of attracting people to your cause. You can follow the instructions here to add a donate button to your live videos.
Instagram Profile Donate Button:
This tool gives organizations the chance to add a donate button to their Instagram business profile. All that is required for putting a donate button to your Instagram profile is your account to be a business account that is linked to your organization's Facebook page. For further information, check out this page from Facebook's help center. 
How to Start a Fundraiser on Facebook?
As we saw, Facebook offers so many tools to help with fundraising. But, to be able to use them you need to have a fundraiser on Facebook as well. So, let's now look at a step by step guide on how to start a fundraiser using Facebook:
STEP 1:
First of all, you need a desktop computer. From that desktop, visit Facebook Fundraiser Page and click on the Raise Money button. There, you will be asked ''who are you raising money for?''. To which you reply by choosing Charity.
STEP 2:
Next thing you need to do is to select the desired charity or any nonprofit by searching for the name in the search bar and selecting it from the list. If the organization you are looking for is not on the list, that means it is not yet eligible.
STEP 3:
After selecting the organization from the list, you will come across the question ''who is organizing the fundraiser?''. Under this question, you will see your personal profile and any other pages you admin that can create fundraisers. Here, you should select the page you want to create the fundraiser on.
STEP 4:
After selecting your page, add a fundraising goal, currency and a deadline. Then click Next. Fill in the title in the upcoming page and add a description of your fundraiser. Then, click Next again.
STEP 5:
The last step is to pick a cover photo. After you are done with this as well, click Create. Now your fundraiser is live to the public, and you can start getting donations for your cause!
3 Example Fundraising Facebook Posts
A successful social media campaign for organizations and social issues must include outstanding Facebook postings. Check out these 3 powerful Facebook post examples:
Cancer Research UK- Loose Change Buskers Worldwide
A group known as Loose Change Buskers solely performs and raises money for Cancer Research UK. They are all volunteers and don't take any costs, so every charge or gift and every cent in their buckets goes directly to Cancer Research UK. Over the past 12 years, they have raised an amazing £692,000!
They created a Facebook donation page and Cancer Research UK send a reply to them. They wrote that:
" Thank you for choosing to set up a fundraiser in support of Cancer Research UK. You've joined a group of determined supporters who are helping to beat cancer.
We've helped double cancer survival in the last 40 years. This is because of life-saving research which is only made possible by the generosity of people like you. We really appreciate your efforts and wish you the best of luck with your fundraising goal.
Best wishes,
Cancer Research UK "
A fundraising campaign to help kids with T cell Acute Lymphoblastic Leukemia
The goal of this fundraising campaign is to provide funding for the Children's National Hospital research team to enable them to create cutting-edge immune treatments for the treatment of children with aggressive types of leukemia and lymphoma.
" They gave the following reason for doing the campaign:
Our son Conor Dennis Kehoe died just before his third birthday from an aggressive type of T-cell acute lymphoblastic leukemia after a very difficult 10-month struggle. Less than six children with this kind of cancer enter Children's National Hospital each year. Unfortunately, most of them have to struggle to survive. "
Fraser's Real Men Wear Pink of New York City/Long Island fundraise
By generating funds and awareness through Real Men Wear Pink, this initiative is assisting in the prevention of additional deaths from breast cancer.More lives are being saved from breast cancer every day than ever before thanks to the American Cancer Society. They support patients in taking actions to lower their risk of breast cancer or detect it early, when it may be treated more successfully. They offer free advice and assistance whenever and wherever individuals need it. They support ground-breaking breast cancer research and fight to guarantee that women who require mammograms can get them.
Raklet: One of the best online fundraising platforms for your needs!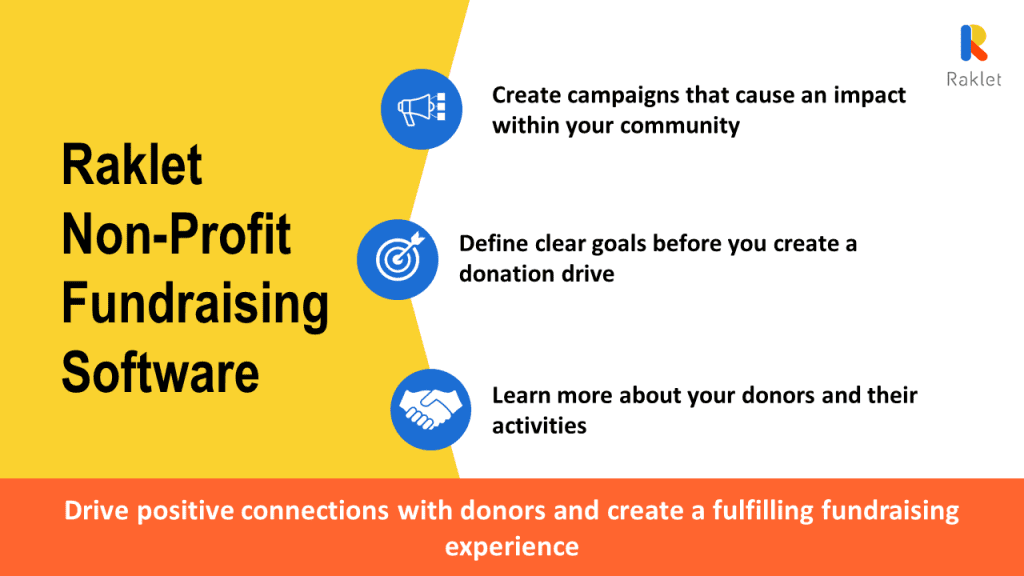 Now you know all about online fundraising tools and you have a guide to start your first fundraiser on Facebook. With the use of effective fundraising software, you may expedite the donation process by creating campaigns. Additionally, you may create a fundraising goal for your cause, accept payments online, and monitor the success of your campaigns using a fundraising thermometer. Advance your fundraising to the next level with Raklet!
If you enjoyed this article you can check out other articles from our blog: