Raklet's nonprofit fundraising and management software helps Achilles International manage their administrative tasks. This helps them focus on delivering an active lifestyle for people with disabilities.
Achilles International is an active nonprofit that offers regular training sessions for people with disabilities. Its unique fitness regime attracts young as well as old to share their running track every Sunday.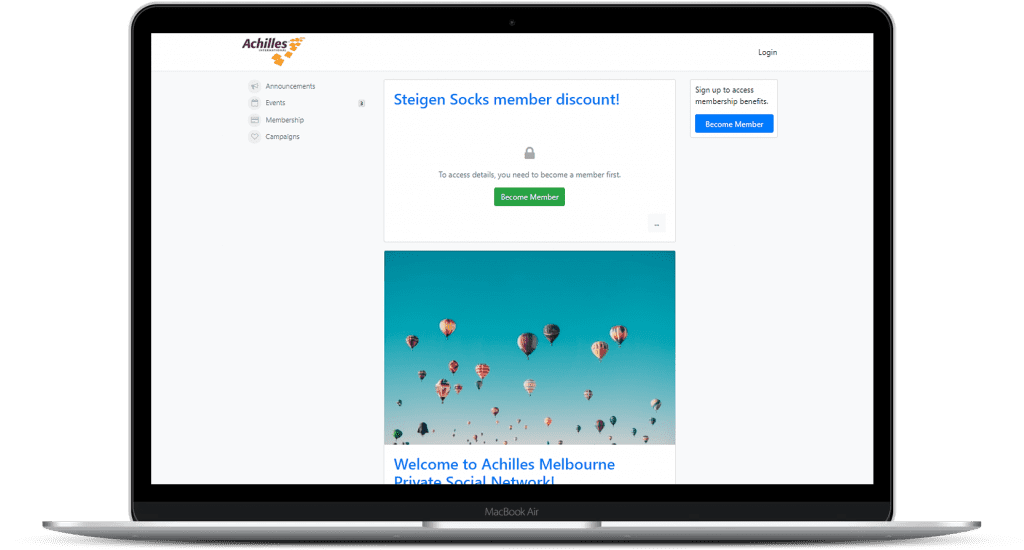 Effective member management for handling administrative activities
Achilles International was on the lookout for an awesome nonprofit fundraising software to meet their administrative challenges such as:
Social networking among members
Accept online payments
Job boards for offering job opportunities to its members
Easy member onboarding
Event management
Plan as well as set up campaigns easily.
Increase revenue and focus on growing your membership with Raklet's nonprofit fundraising software
Raklet's nonprofit fundraising management software is setting the pathway to help nonprofits accomplish their goals. This will eventually help them grow. With growth, their impact can be even greater.
Integrated social networking modules and job boards create a positive impact on their members
With an integrated social networking module; interacting with members is now easy. Build lasting relationships among members. Foster friendship as well as positive engagement amongst each other.
In addition to this; members can now easily look for interesting job opportunities with job boards. Achilles International is now creating a world of new opportunities for its members.
Online payments, event management, and setting up a campaign is stress free with our nonprofit management platform
Along with helping its members feel special about themselves; this nonprofit is also busy planning and setting up new events with our in-built event management module. Now, they can also sell tickets from our platform at different pricing tiers for both members and non-members.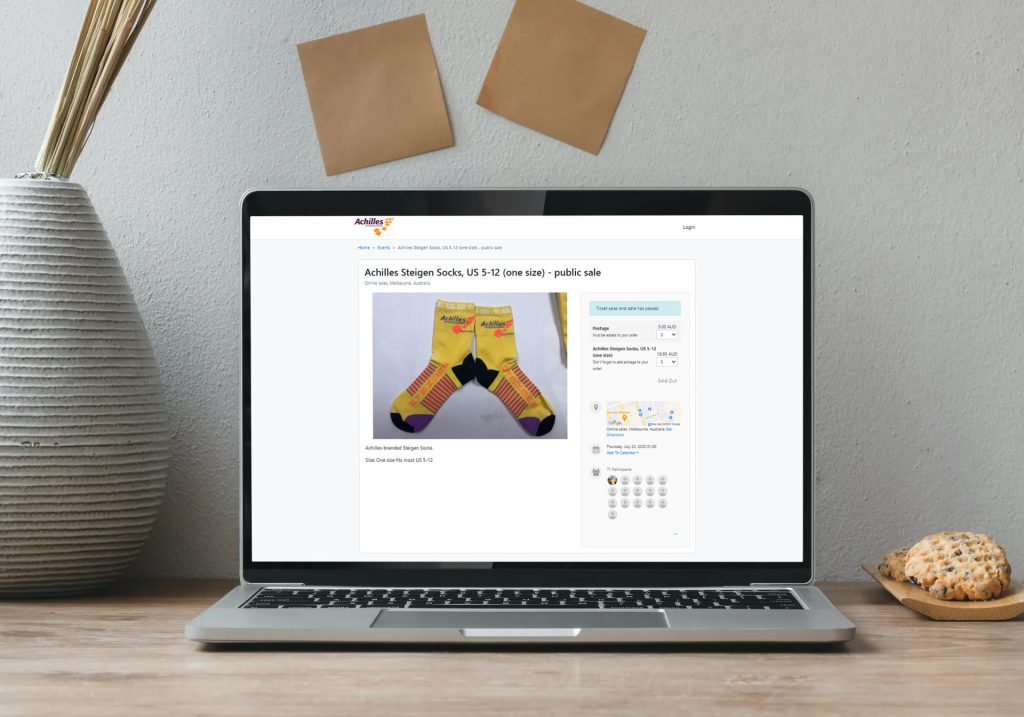 Donating to this special cause has never been easier with the campaign management module. Besides, they have been setting up new campaigns and inviting donors without any difficulties.
Accepting and onboarding members is stress-free with our easy online membership onboarding process. They can also accept online payments over a secure gateway.
Reduce workload and increase efficiency with a good nonprofit software
A nonprofit grows when there is steady growth in its revenue and member participation. Focussing on building fun as well as interactive member experience is possible with Raklet's nonprofit management software.
Achilles International is loving our software and has been steadily creating an impactful experience for its members. You can too! Launch a free nonprofit platform today!
To read more about nonprofit organizations and how to reach your utmost potential, check out our pillar content where we have created an ultimate guide. You can also check out our other nonprofit articles below: