Nonprofit accounting software is one of the most helpful tools for nonprofit organizations. Keeping track of all the payments, offering safe transfer options, making calculations, and creating reports can all become overwhelming at times. Trusting nonprofit accounting software is not easy with all your finances, so, let's explore how to choose software that is suitable for your nonprofit and the seven best options out there!
What is nonprofit accounting software?
Nonprofit accounting software is an online tool that helps nonprofit organizations with their financial administrative work. The accounting of nonprofits is mostly related to the accountability aspect, and the work may involve keeping track of incomes and expenses, fund accounting, creating reports, and making budget-related decisions accordingly. Usually, a transparent project-focused accounting approach is preferred.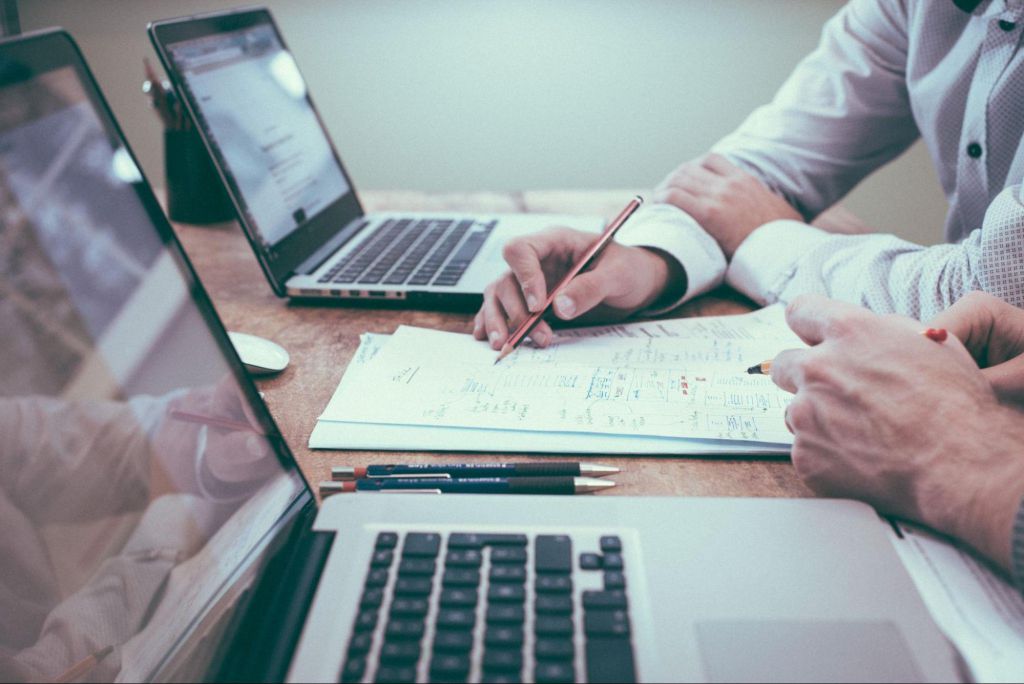 Why do you need nonprofit accounting software?
Since nonprofits do not try to make a profit for themselves, they function mainly with funds and membership fees. With nonprofit accounting software, your donors and volunteers will be aware of how their money is being used. It is easier to track your payments since you can gather them all in one place. Nonprofit accounting software will give you features like donation tracking and donor management. You can do accounting and budgeting as well.
How to choose the best nonprofit accounting software
In order to automate your financial tasks and have these processes running smoothly in one place, choosing the best nonprofit accounting software is crucial. There are many options when it comes to accounting software, so you should according to your organization's goals, size, budget, and needs. Let's see the 3 essential aspects to keep in mind while choosing the best accounting software:
1- Your needs and vision
First of all, your nonprofit organization should have a clear vision, and understanding of your needs, aims, and expectations from nonprofit accounting software. You can have a strategy meeting or get input from your volunteers and donors to analyze the needs and vision. This will help you create a guiding list for the features that you expect from the software.
2- Easy-to-learn system and efficient customer support
One of the most essential features of nonprofit accounting software is the ability to support you whenever your organization has issues with the learning curve. Ideally, the software should be easy-to-learn in the beginning, however, accounting and finances always come with complicated tasks and issues. So, better be safe by choosing software with helpful customer service in the first place!
3- Secure and fast payments
Nonprofit accounting involves the important step of several incoming payments. Providing your donors with secure and fast payment options is an essential part of the organization. You should ideally have several bank options and accept international payments for all access. Working with all-in-one software like Raklet that has safe payment integrations, such as Stripe is crucial.
Top 7 Nonprofit Accounting Software of 2023
There are many nonprofit accounting software options to choose from! Nevertheless, we narrowed them down to the 7 best nonprofit accounting software based on their Capterra ratings. Let's see what they offer and everything you need to know about them!
MonkeyPod offers nonprofits an integrated platform to cover all their needs. MonkeyPod supports organizations as they grow by offering unlimited users.
Features: Accounting, donor management, CRM, email marketing, online fundraising, grant management, and more!
Pricing: There are three different pricing plans: Community Edition, MonkeyPod Pro, and Enterprise starting from $295/year.
Capterra rating: 4.9 / 5 stars overall. The reporting features and CRM services are emphasized in the reviews. There are complaints about the learning curve.

MoneyMinder helps nonprofit organizations by providing simple and online not-for-profit accounting software that has exactly the features you need. You can make board transitions seamless and your books transparent with no prior bookkeeping experience required.
Features: Bookkeeping, contacts, budgeting, integrations, document library, and more!
Pricing: There are two different pricing plans: Free, and Pro starting from $179/year. You can purchase add-ons and integrations to the Pro plan.Capterra rating: 4.9 / 5 stars overall. Easy-to-use interface and helpful customer service are praised in the reviews. Complaints about the learning curve and graphics features are mentioned.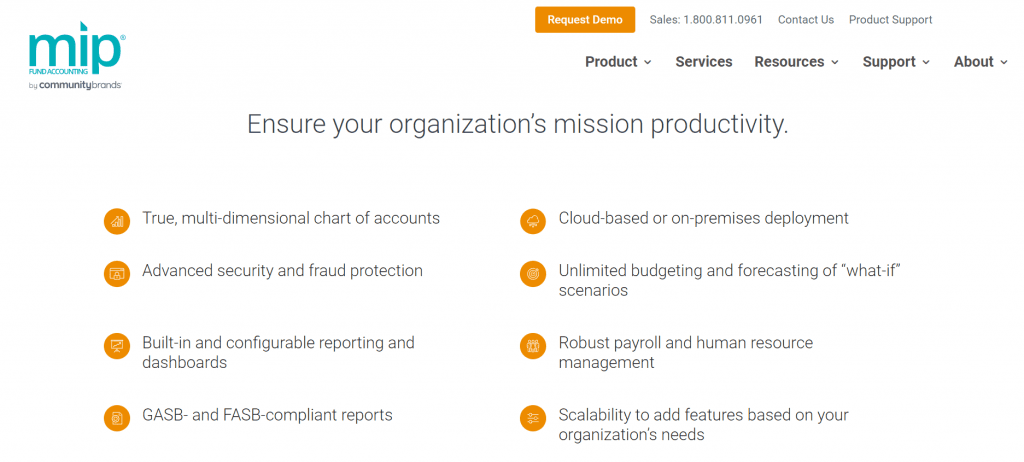 MIP Fund Accounting is a software designed specifically for the financial needs of nonprofits. This is a nonprofit platform and not an accounting platform by itself.
Features: Fund accounting, budgeting, donor management, and more!
Pricing: They do not offer pricing information on their website or on Capterra. In order to get an estimated price for their services, you need to contact them and maybe request a demo call. They also don't have a free version or a free trial.
Capterra rating: 4.2 / 5 stars overall. Their reliability is emphasized in the reviews. There are complaints about the system manuals being complicated.


Workday Adaptive Planning is another accounting software designed for nonprofits. Adaptive Planning promises a chance to increase visibility into your nonprofit's expenses. This is an important quality for nonprofit accounting software since transparency is crucial.
Features: Accounting, budgeting, financial reporting services, donation tracking, donor management, fundraising management, and more!
Pricing: There is not enough information on their pricing anywhere. They do not have a free version but offer a 30-day free trial. Only once you sign up for the free trial can you see the pricing details of the software.

Capterra rating: 4.5 / 5 stars overall. Users have found the software satisfactory overall. There are complaints about the setup process being time-consuming and complicated.

QuickBooks involves smart tools for small business accounting with an app that allows you to manage anywhere and anytime. With the software, you can get organized, save time, and even get paid fast by adding payment features.
Features: Accounting, donation management, contact database, reports, and more!
Pricing: There are four different pricing plans: Simple Start, Essentials, Plus, and Advanced starting from $30/mo. There is a 30-day free trial for all the plans.

Capterra rating: 4.5 / 5 stars overall. The ability to have multiple users on the account and the custom reports are highlighted in the reviews. The interface is not found to be user-friendly.

Aplos offers to provide user-friendly accounting software, where you can easily input transactions and generate professional nonprofit financial reports. The software combines other tools to help with your nonprofit management.
Features: Accounting, CRM, donor management, online and mobile donation tools, event registration, and more!
Pricing: There are three different pricing plans: Aplos Lite, Aplos Core+, and Aplos Core & Advanced Accounting starting from $39.50/mo on an annual subscription. There is a 15-day free trial.

Capterra rating: 4.5 / 5 stars overall. Cloud service and versatility are emphasized in the reviews. There are complaints about the poor tech support and the learning curve.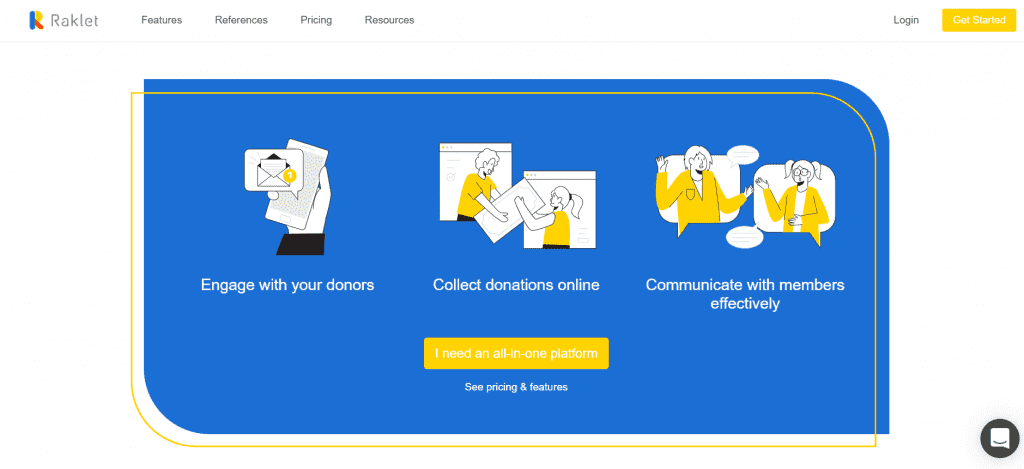 Raklet is an all-in-one nonprofit management software with more than 4000 integrations and customizable features to fit your nonprofit management vision. All features are customizable to your needs, and safe payment options are available different integrations such as Stripe are available. Raklet offers various features, from advanced accounting to generating custom reports. You can easily grow your nonprofit, and easily keep track of your finances with Raklet.
Features: Secure online payments, accounting, custom reports and analysis, built-in CRM, donor and volunteer management, event management, digital membership cards, email and SMS communications, announcements, and more!
Pricing: Raklet offers four different pricing plans: Free, Essentials, Professional, and Premium-5K which cost $0/month, $49/month, $99/month, and $249/month respectively. There is also a 14-days free trial.
Capterra rating: 4.78 / 5 stars overall. The users are satisfied with the easy-to-use and all-in-one platform. The reporting options and customer service are thought to be very useful.

Now, it's your turn!
You now know the best options out there for nonprofit accounting software. It is your turn to assess your nonprofit's needs and choose the one that suits you best! If you would like to consider going forwards with Raklet, you can view all our features in detail, and choose if they suit your needs. You can also book a free demo to ask your questions in one-on-one calls!
If you would like to read more about nonprofit management, check out other related articles from our blog:
Here are some success stories of organizations that work with Raklet: