You must have hundreds of contacts in your phone and email contact lists as a business owner or a freelancer who is working with many people and naturally, managing all your personal or business contacts effectively can be challenging. Well, this is exactly where contact management tools appear in.
In this blog article, we'll touch upon everything you need to know about contact management systems – CMS for short – from what is contact management and the key features of CMS to which software to use. But we have even more subheadings to cover so let's get started!
Page Contents:
What Is Contact Management Software?
Contact Management VS Customer Relationship Management Systems
Why Is Contact Management Important?
What Does A Contact Manager Do?
Why Should You Use Contact Management Software?
What Kind Of Contact Management System Is Right For You?
What Are The Top 5 Benefits of A Contact Management System?
How Much Does Online Contact Management Software Cost?
Features To Look For In Contact Management Software
Raklet: The Best Contact Management Software
What Is Contact Management Software?
First things first, let's understand what contact management software really is. CMS is basically a digital address book in which you can organize and manage contacts. CRM software is responsible for providing the contact data which will be used as a basis to create sales and marketing strategies. And that will attract potential customer contacts in return.
Contact management is an essential aspect of business life and is a medium that helps you to store customer data so that you can access, track and edit information quickly. Apart from managing and organizing your contacts, it will also help you develop a positive relationship with them.
Contact Management VS Customer Relationship Management Systems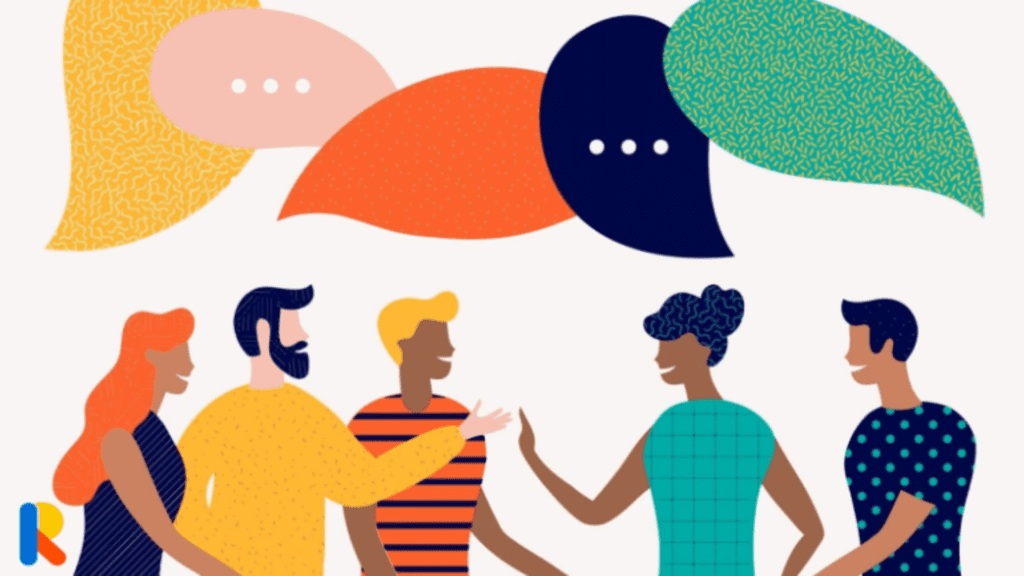 It's possible to confuse CMS and CRM with one another. Although they are closely related, they are not the same. The main difference between these two is that CMS offers basic contact management with entry-level features, while CRM software offers professional marketing tools to integrate your sales and marketing strategies.
Contact Management Software
Manage contacts
Store basic information like contact names, phone numbers, and emails
Track your interactions
Organize and segment your contacts to access them easily
Customer Relationship Management Software
Manage customer relationships
Store more information like business data and interactions
Organize your sales process and marketing activities
Analyze data and view reports
Why Is Contact Management Important?
Alright, but why is contact management so important? In today's fast-paced business world, keeping track of contacts can come in handy anytime. You never know who will offer you new opportunities.
Thanks to contact management systems, you can store, organize, and update information about the people let it be your clients, colleagues or vendors. It helps you build a powerful professional network but it is in your hand to turn them into long-term relationships that contribute to your business' success.
Let's say you are a salesperson. Having a contact management system can help you keep track of your sales pipeline, follow-ups, and sales history.
Additionally, a contact management platform is also great to save time by streamlining your communication and automating your repetitive tasks. To sum up, it is an essential tool that can help you maintain meaningful relationships and collaboration on your way to achieving your business goals.
What Does A Contact Manager Do?
Contact management software is a tool that helps freelancers or businesses manage their contact and customer relationships. CMS has various functions such as:
Stores contact information: It helps you store contact information such as names, addresses, phone numbers, and email addresses.
Organizes contacts: It helps you list and segment your contacts based on different criteria like name, location, industry, etc.
Searches contacts: It allows you to search and filter your contacts based on specific keywords or criteria.
Integrates with other applications: Almost all CMS can be integrated with other platforms such as emails, calendars, and social media.
Manages communication: It helps you to manage your communication with contacts by tracking emails, phone calls, and meetings.
Analyzes data: Some contact managers offer analytics features that allow you to analyze contact data like communication history, sales, and marketing activities.
Shares information: It also helps you to share contact information with your team in the organization.
Why Should You Use Contact Management Software?
You may be wondering whether you really need contact management software or not. Yes, you do, and here're some reasons to convince you:
To Save Customer Interactions
You can save your conversations with customers on all channels so that you'll have a record to go over later. What makes this feature crucial is that you will be able to choose exactly the right product to offer them according to your customer's previous interactions.
For A Better Customer Experience
Thanks to contact management software, your customer service teams can increase their performance effortlessly. They will be able to access customer data, see records of previous cross-channel customer interactions and get notifications and reminders about current tasks. In the end, all of these bring customer satisfaction.
To Keep Contact Details In One Place
CMS can collect all contact information from various channels such as social media, phone calls, websites, and newsletters and gather them in a single place.
To Analyze Contact Data
You can have an overall idea about your customers or audience before planning your next marketing campaigns via the analytics that CMS provides based on your customer data.
What Kind Of Contact Management System Is Right For You?
There are a lot of contact management systems available on the market but which one is the best for your organization or small business? Here are the different types of CMS for you to compare:
Desktop-Based Systems: Desktop-based systems can be installed on a single computer or a local network and store contact data locally.
Web-Based Systems: Web-based systems are online contact management systems which means you can access them from any device with an Internet connection. They store data on a remote server so you can access it via a web browser.
Mobile-Based Systems: Mobile-based systems are designed specifically for mobile devices such as smartphones and tablets. They often come with features like GPS location tracking and voice-to-text input.
Customer Relationship Management (CRM) Systems: CRM systems are more comprehensive than other systems since they include sales, marketing, and customer service tools. They are often used by businesses to improve the quality of their customer relationships.
Social Media Management Systems: Social media management systems are tools that help you manage your contact lists across various social media platforms such as Facebook, Twitter, and LinkedIn. They usually come with features like automated posting and social media analytics.
Personal Information Managers (PIMs): PIMs are apps that help you manage your personal information such as contacts, calendars, and to-do lists. They come as part of email clients like Microsoft Outlook.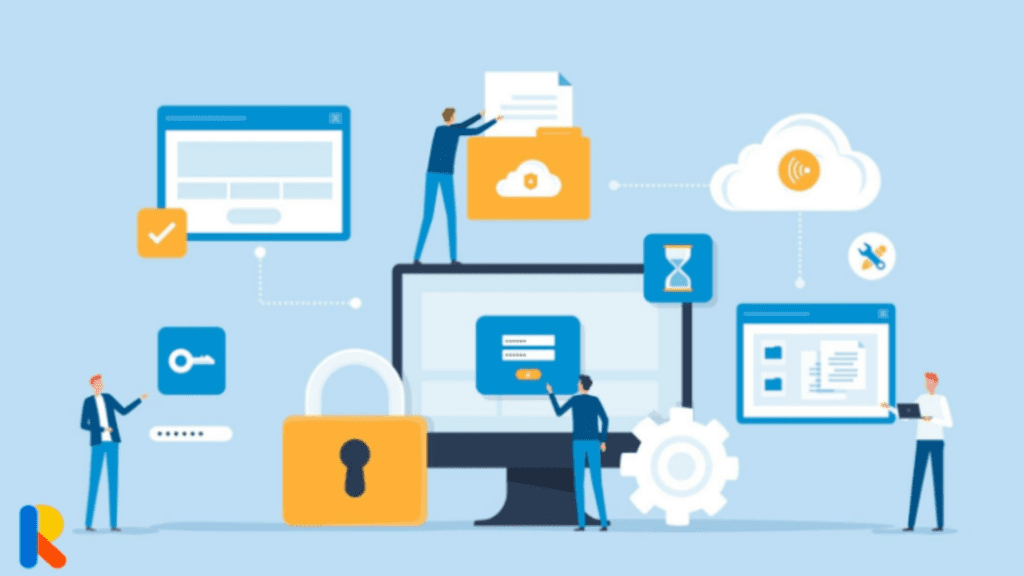 What Are The Top 5 Benefits Of A Contact Management System?
If you're curious about the actual benefits of contact management software for small businesses or any organization, here we've collected the prominent benefits of top contact management software for you:
1. Having An Organized List
CMS is all about contact organization and it enables you to keep all your contacts in a single place. You can also organize and segment your contacts based on different criteria such as name, company, industry, location, etc. so that you can find a specific contact easier when needed.
2. Saving Time
It saves you a bunch of time. Thanks to CMS, you don't have to do repetitive tasks manually anymore. CMS helps you focus on more important tasks and spend less time on repetitive administrative tasks such as adding new contacts, sending emails, and updating contact information.
3. Long-Lasting Productivity
Thanks to CMS you can access your contact information now easier than ever. You can set reminders for follow-ups and track your interactions with your contacts, this way you'll maintain good relationships with your contacts.
4. Better Communication
By having all your contacts' information in one place, you can communicate with them more efficiently. You can use the contact management system to send personalized emails, newsletters, and updates, and track the engagement of your contacts.
5. Better Customer Service
CMS helps you improve your customer service quality by keeping track of your customer's preferences, needs, and interactions with your business. You can use this information to personalize your interactions with your customers and offer them a tailored experience.
How Much Does Online Contact Management Software Cost?
The cost of online contact management software varies depending on several factors, such as the features offered, the number of users, and the subscription plan. Here are some estimated numbers to give you a rough idea of how much they might cost:
The price of entry-level plans can be anywhere between $5 and $10 per user monthly. These packages include basic features like contact lists, basic search functions, and integrations with other software.
The price of mid-level plans can be anywhere between $15 and $30 per user monthly. These packages include some additional features. For example team collaboration tools, advanced filtering options, and more integration options with other software.
The price of enterprise-level plans can cost up to $50 per user monthly. These packages offer advanced features like custom tags, detailed reporting and analytics, and more complex integrations with other software.
Make sure to ask management companies if they offer a free trial because it might be a game-changer to test the software before purchasing a subscription.
Features To Look For In Contact Management Software
So, you've decided to purchase a subscription for contact management software. But do you know what features your software should include? Here are the key contact management features:
Segment Your Contacts
You should be able to list and segment your contacts based on industry and other factors. Categorized contact profiles allow you to personalize your customer experience and determine future sales and marketing strategies.
Mobile App Version
Your software must have a mobile contact management app or at least be optimized for mobile users. So that you can access your contacts quickly via your mobile device in case of an emergency or when you are commuting.
Task Management
With CMS, you should be able to assign particular tasks to team members and send them reminders or to-do lists for their active tasks. Cloud-based SaaS contact management tools, when operating as part of CRM, put all your work processes in one place and let you handle workflow processes on the go.
Automated Data Entry
Automating customer data entry and other administrative tasks can save you a lot of time for more important work. Automated data recording can also be used to run sales automation and email marketing automation.
Easy Import And Export Options
You should be able to import contact data from CRM, spreadsheet files or digital apps easily via CMS. This will prevent unexpected if you migrate platforms, and start using new apps. It will also help when your stakeholders request data visibility.
We know there are hundreds of contact management solutions with basic contact management capabilities out there, but it's always wise to have a comprehensive and all-in-one solution to all your needs, isn't it? Then meet Raklet!
Raklet: The Best Contact Management App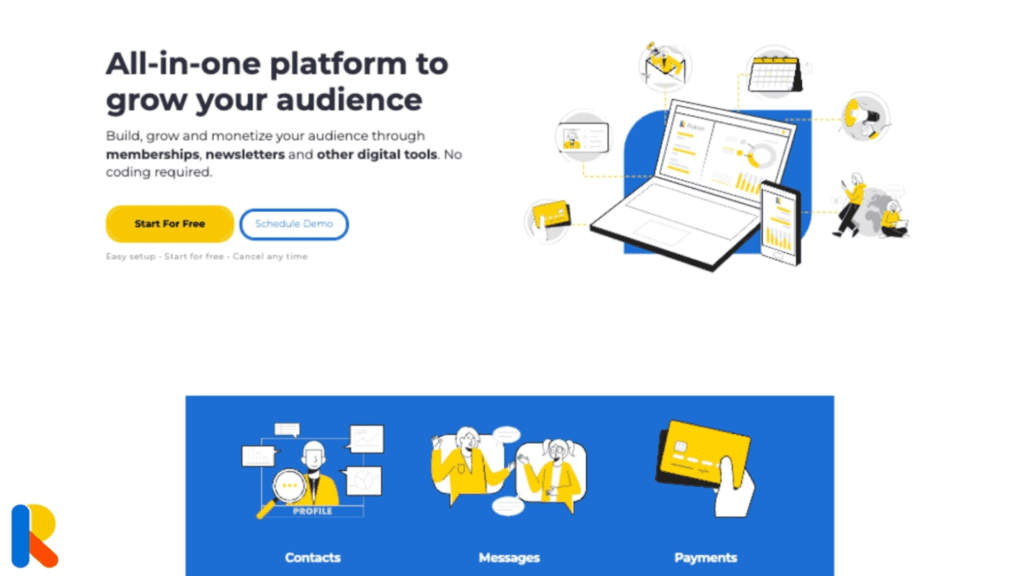 Raklet is an all-in-one contact management software that provides services in more than 35 countries worldwide. The reason why it is preferred all over the world is that it offers everything you need for your organization's management. With Raklet, you can manage your organization's events and membership details, analyze and store contact data securely, collect fees, automate repetitive tasks, and even more contact management features in a single platform.
Raklet offers a forever-free plan for one site admin. Raklet's premium plans start at $49/month, with a 14-day free trial available. Visit our pricing page for more details.