We looked into the best membership platforms of 2023 and listed them here for you! It is important to know what to look for in a good membership platform. Keep reading to see reviews, rankings, pros and cons, and much more.
What Is a Membership Platform?
If you are managing a community, big or small, you will probably need a membership platform. A membership platform, or membership management software, allows you to handle your members in an automated way. Most platforms allow you to collect fees for membership plans, send out newsletters and announcements, and more. You can share exclusive content with your members and track their behavior easily. A good membership platform keeps all your data in one place and makes your community easier to manage.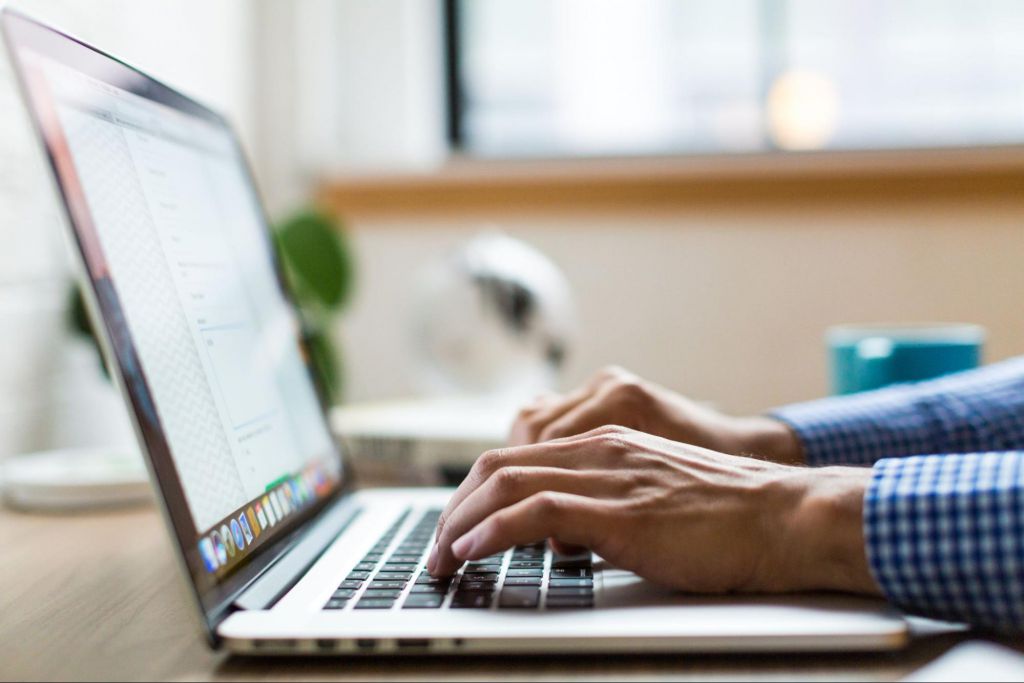 What Does A Membership Platform Do For You?
Easily Collect and Track Payments with a Good Membership Platform
Managing different types of memberships can be hard to keep track of. Bookkeeping is an essential part of community management, but it is also very complicated and time-consuming. With a good membership platform, you can automate collecting your membership fees without having to do it manually. When a member makes a payment, the data will be saved to the system automatically, so you can see relevant information easily. Keeping track of who paid their fees and who didn't is possible with a few clicks with a membership platform!
Get In Touch With Your Members
A membership platform will give you an outlet to communicate with your members. Once they are registered to your platform, you will be able to connect with them directly. Maintaining a human connection is essential, but not easy. You can build an online community with a membership platform and let your members know that you are there.
Offer Exclusive Content For Your Members
Once you launch a membership platform and get your members on board, you can give them exclusive access to certain pages and boards. This will increase brand loyalty since they will feel like a special part of the community. In addition, when you offer exclusive content to your members, it will encourage outsiders to buy membership plans as well. With the membership platform that you launch, they can apply to be members and start making use of your membership benefits.
A MEMBERSHIP PLATFORM LIST FOR 2023: TOP 5
#5 MemberClicks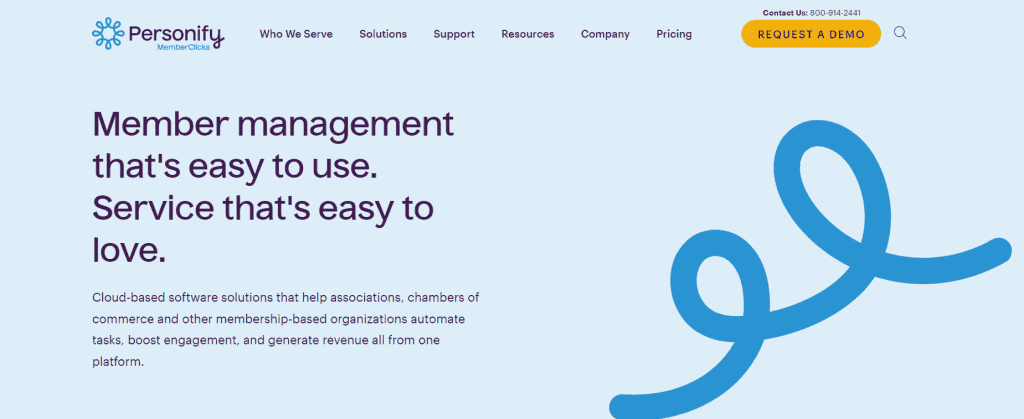 MemberClicks is one of the top-rated membership platforms. Like many other alternatives, it helps you automate your management process. Among their key features, there are membership and event management, accounting, fundraising, and job postings. They also help you with membership renewals, which is essential for a membership-based organization.
The member reviews say that it is an easy-to-use membership platform. Even though you are not very tech-savvy, they have good tech support. Getting help from professionals when you have a problem is always useful.

One of their disadvantages is that you can't see the pricing on their website. They make a unique offer to you according to your specific needs, so you have to fill in some information in order to get a price. Being transparent in pricing is important, and it might not be nice to get into a platform without prior knowledge. They don't have a free version, and also don't offer a free trial.
#4 Glue Up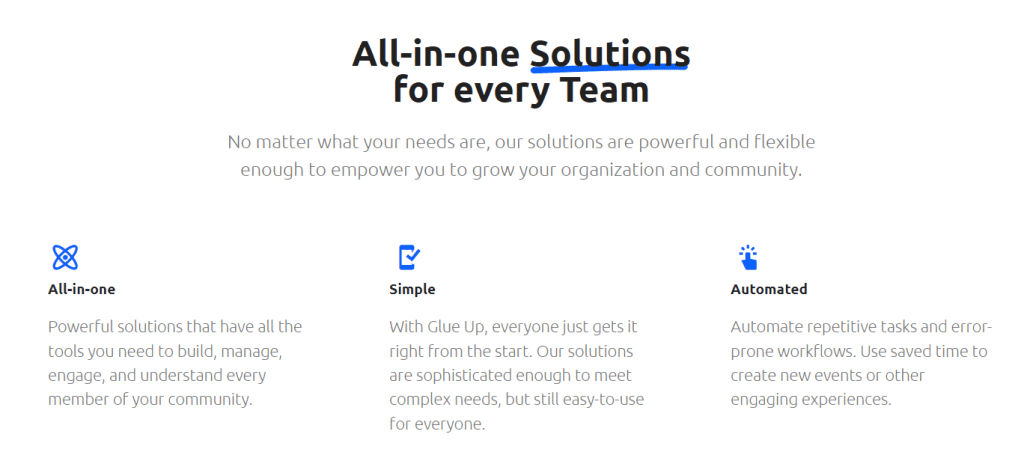 Glue Up is a functional membership platform. You can choose what you want to use the software for, and get the relevant features. It allows you to manage memberships and renewals as well as events. You can also collect payment through the platform, which is essential. Other features include contact and email management, discussion forums, job boards, and fundraising. You can utilize these according to your chosen plan.
It is useful that the team offers personal demo calls, and commented by customers that they are very helpful. Most users mentioned that the platform is easy-to-use both for the administrator and the members. Glue Up has a mobile app as well, which can be useful for most managers looking for a membership platform.

Glue Up has received some negative reviews from customers as well. Users said that the ability to edit events and newsletters is limited. There seem to be low send volumes for emails and a poorly functioning email builder for such a high cost.
Another one of the disadvantages is that when you go to their pricing page, you have to choose a plan and get a quote. This means there is no visible price on the website. However, some software ranking sites say that plans start from $125/month. Glue Up does not have a free version or offer a free trial.
#3 MemberSpace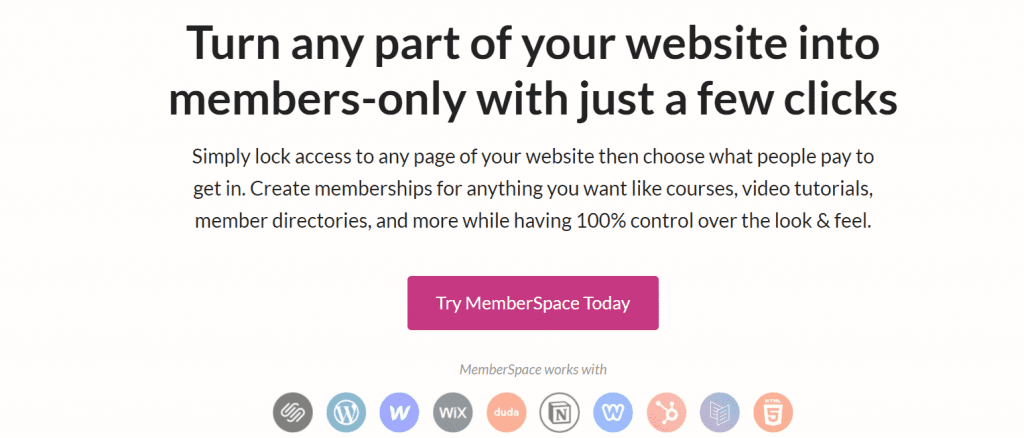 MemberSpace is a well-known membership platform. The key feature that it offers is providing content for members only. You can manage your member database, membership renewals, and process payment. We can say that MemberSpace is membership-focused only. They don't have features like fundraising or event management that other alternatives do.
Even though they have limited features, they have the most essential. Their users are extremely satisfied with the customer service and technical support. The thing with MemberSpace is that it is old, and used to be the only membership platform out there. There was no other software that offered exclusive membership content. Most of their users are old ones that signed up when there were no other alternatives. Still, they are mostly content with the service they receive.

With its limited features, MemberSpace has reasonable pricing plans. You can start with $29/month. There is no free version, but they have a 14-day trial.
#2 WildApricot

WildApricot is among the highest-ranked membership platforms. You can do all the essential things like managing your contacts and processing payments. Membership management and renewals are some of their key features. In addition, they offer event and donor management and have a mobile app. 
Most of their customers are content with the features they offer. However, there are also multiple reviews of their poor customer support.

WildApricot plans start from $48/month. Although it looks affordable, there is a limit of 100 contacts with this plan. If you have a bigger community to manage, the price goes up. It might get expensive for most organizations that manage memberships. Still, you can subscribe to the free plan with 50 contacts. WildApricot offers a free trial month too, so that might help with your decision-making process.
#1 Raklet – A Great Membership Platform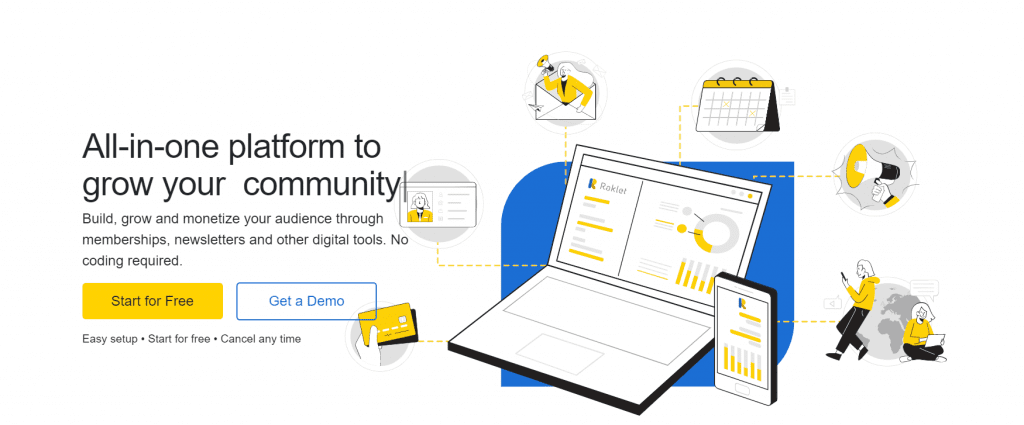 Raklet is an all-in-one membership platform for all your needs! We have a list of extensive features including membership management and renewals and an easy-to-use contact database. You can create different membership plans, collect fees and donations, create events and sell tickets. It is also easy to make a private social network to provide exclusive content for your members.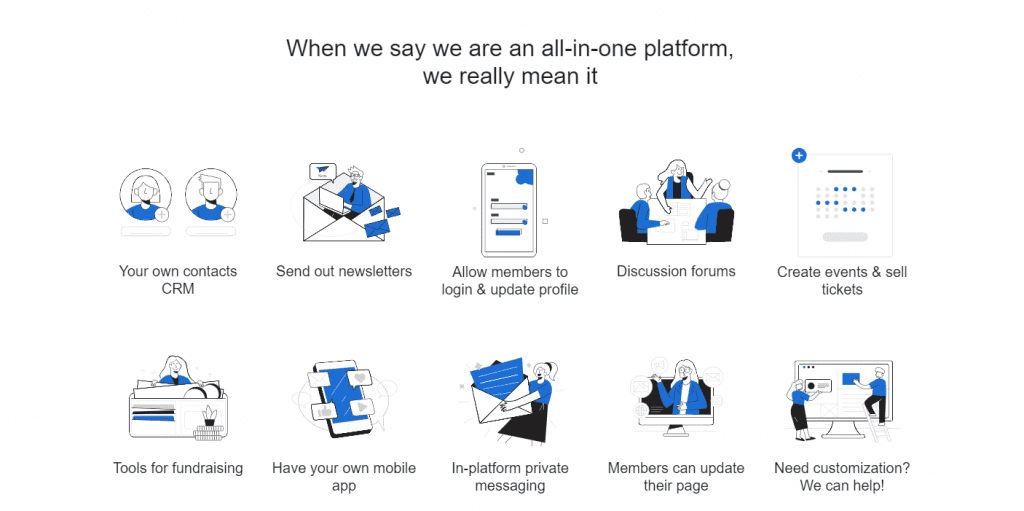 With Raklet, engage with your community effectively and send mass, automated emails. Share your announcements and newsletters to keep them updated. Raklet also offers digital membership cards as well as a mobile app. All these will make you all the more accessible!
Raklet has great reviews on many software listing websites as a membership platform. Most customers love that it has all the features necessary to manage a community all in one place. That way, they don't have to pay for different platforms for various features. They are also content with customer service and technical support.
Our pricing is very transparent and manageable compared to many alternatives. You can get a free account on Raklet and use it forever, and the cheapest plan starts from $49/month for 1000 contacts! You can also schedule a personal demo call to talk about your specific needs with members of the Raklet team. Afterwards, it is possible to get a free trial for a month!
Create your free account and start your Raklet journey now!
You can check out related posts on our blog too: